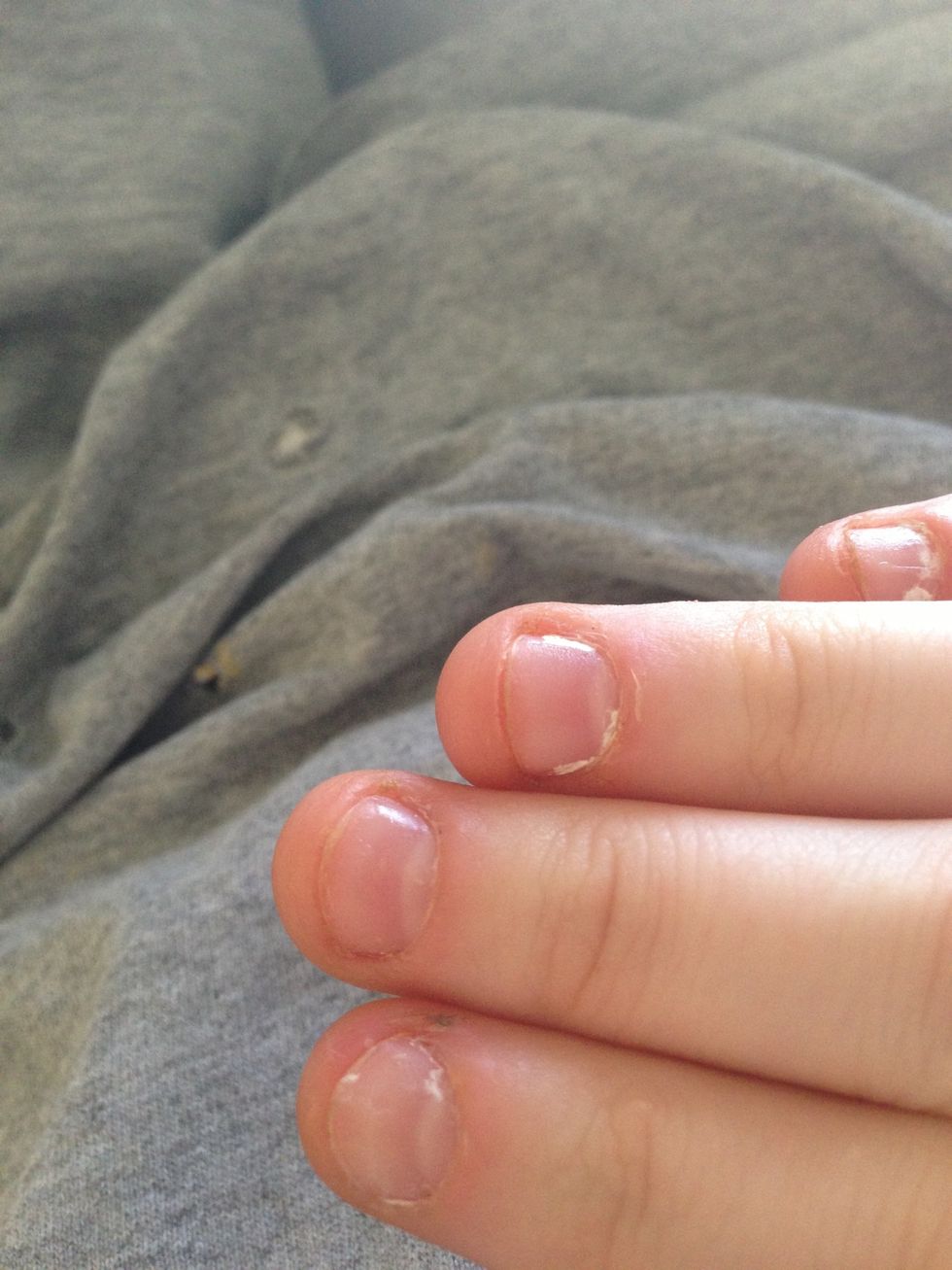 Look everyone! My nails are growing!!:) haven't bitten them, and my cuticles aren't growing back ;) in my case, I don't need to trim, but this is just to show you what to do if you don't know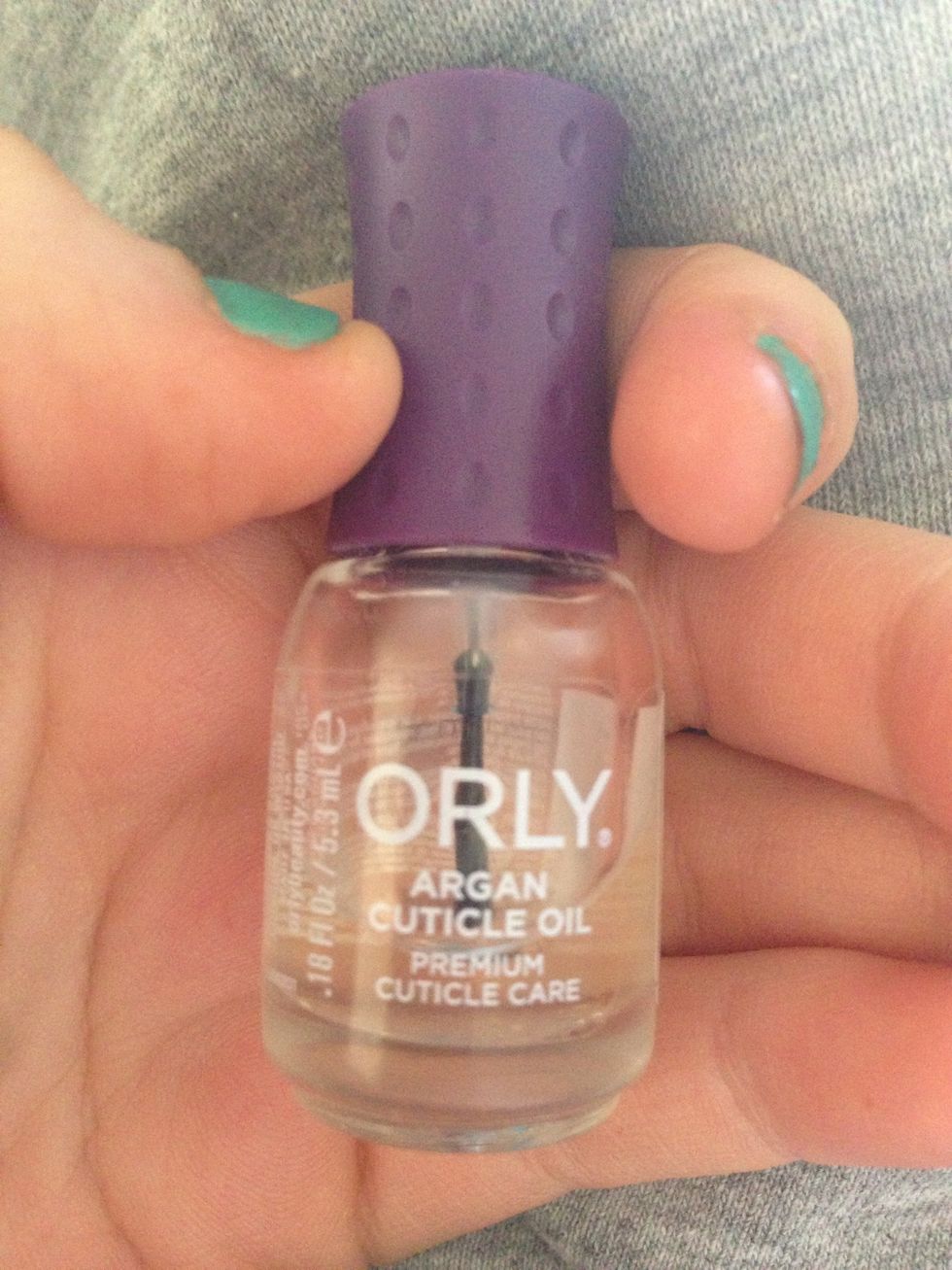 Use cuticle oil and apply all over nail, cuticle, and around it!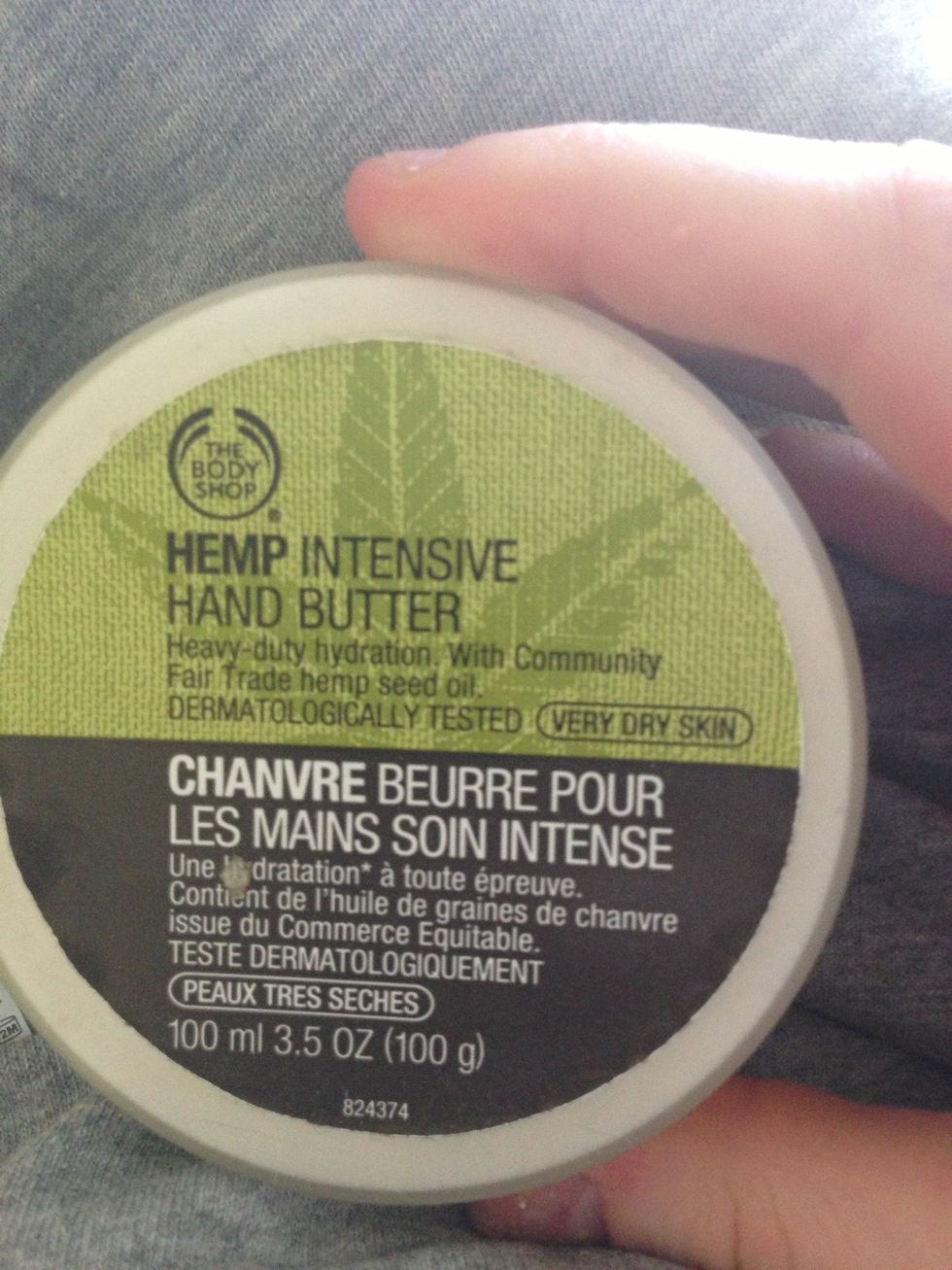 If you don't have cuticle oil, moisturizer or water is fine too! You just want to dampen the skin. Oil and lotion moisturize the cuticle, but if you don't have it, water is fine!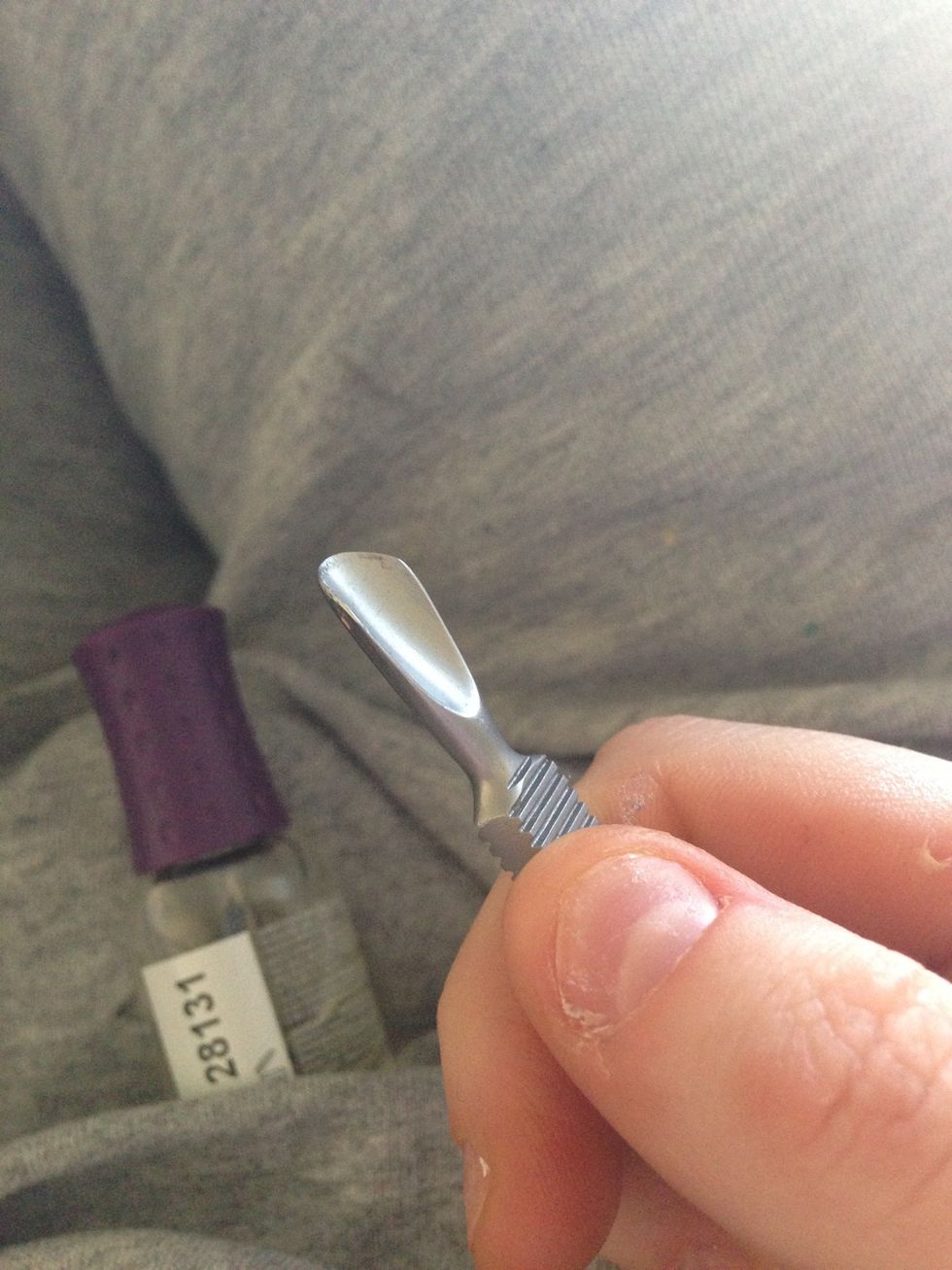 Use a cuticle pusher to gently push back every angle of the cuticle. When I don't have one, I use something that has the same shape. Not as effective, but you got to do what you've got to do!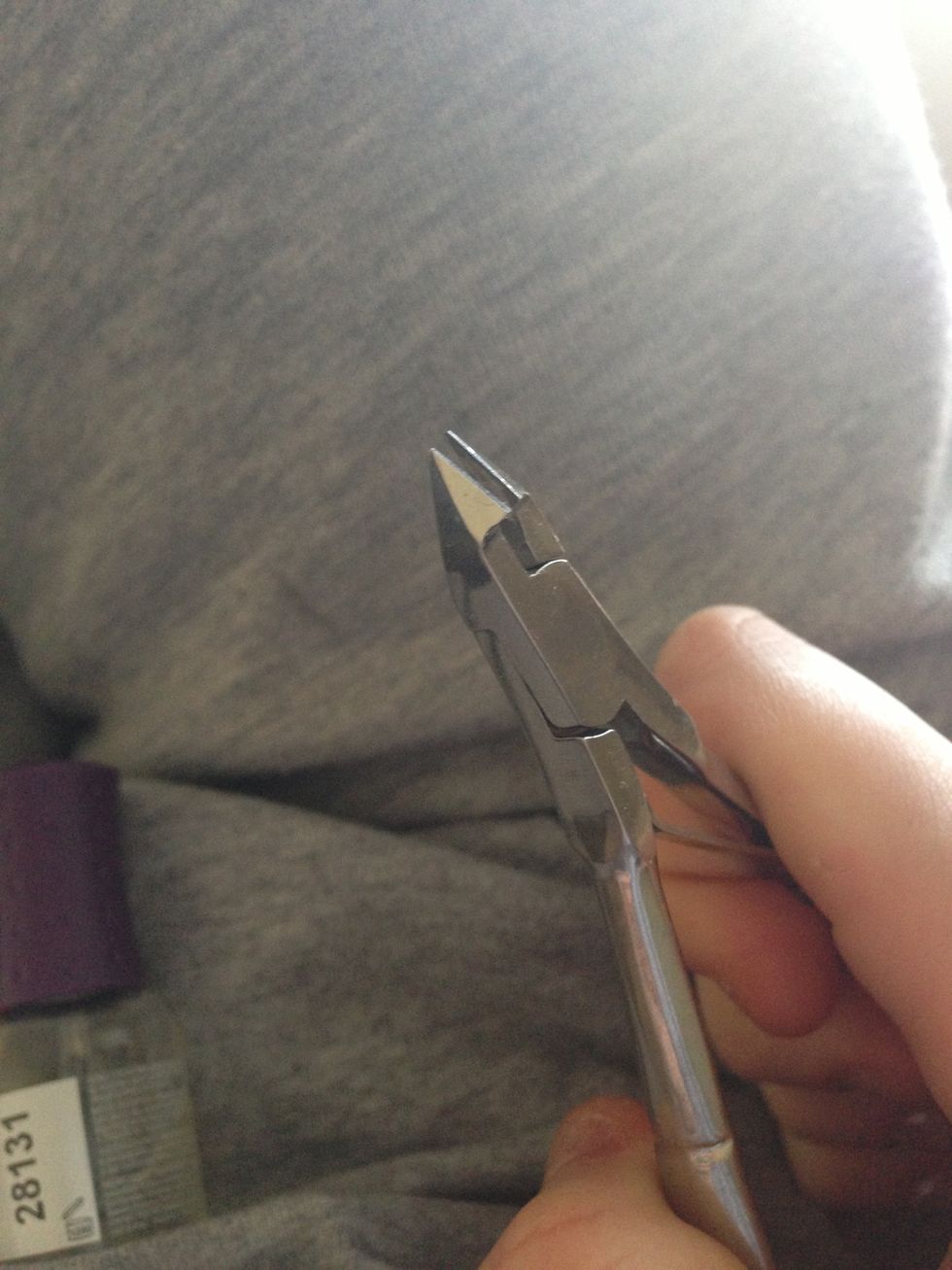 CUTICLE CLIPPERS!!! Be VERY GENTLE!! Be careful not to nip anything but dead skin. If it hurts, then you're hitting live skin!!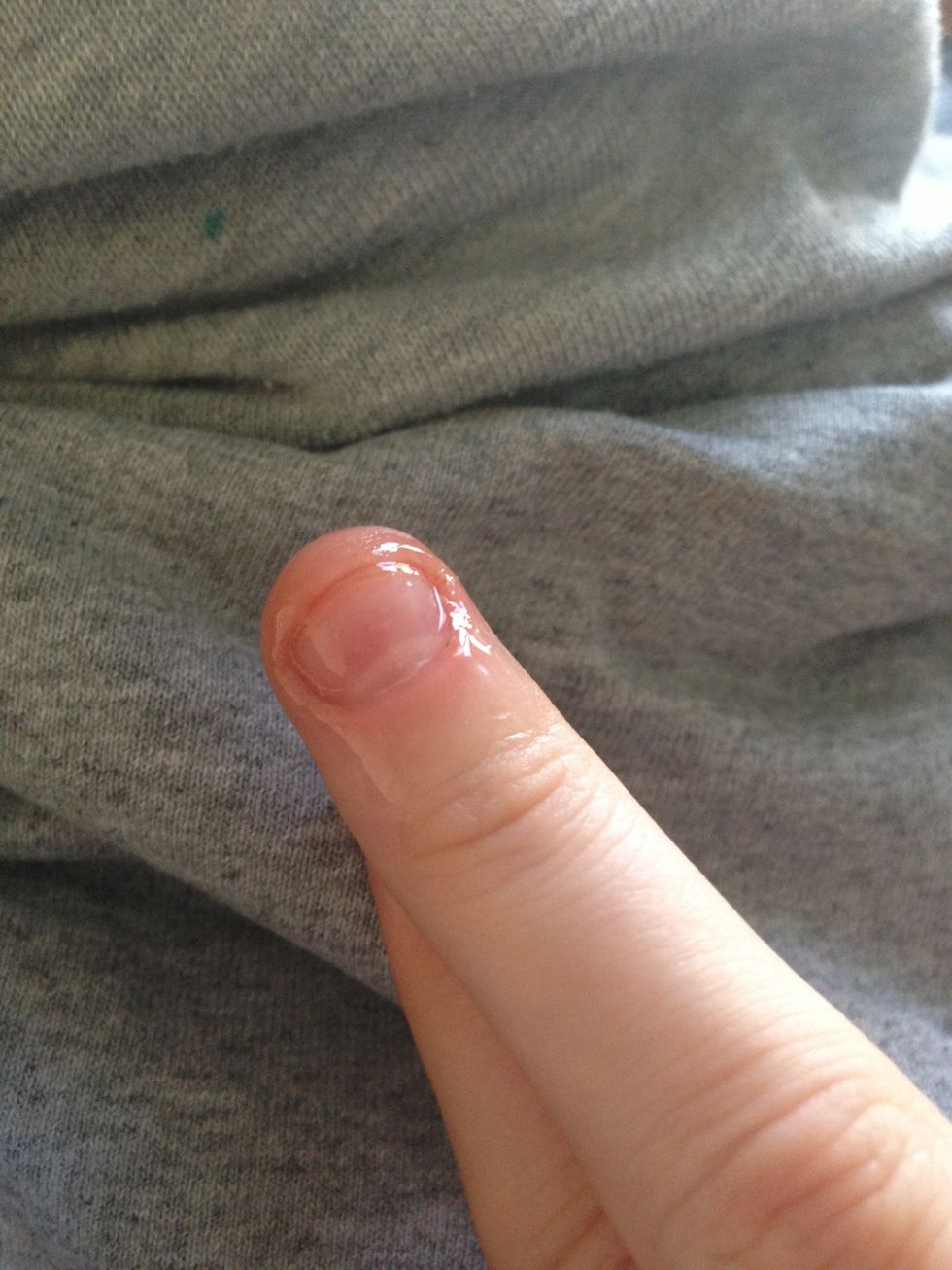 Apply oil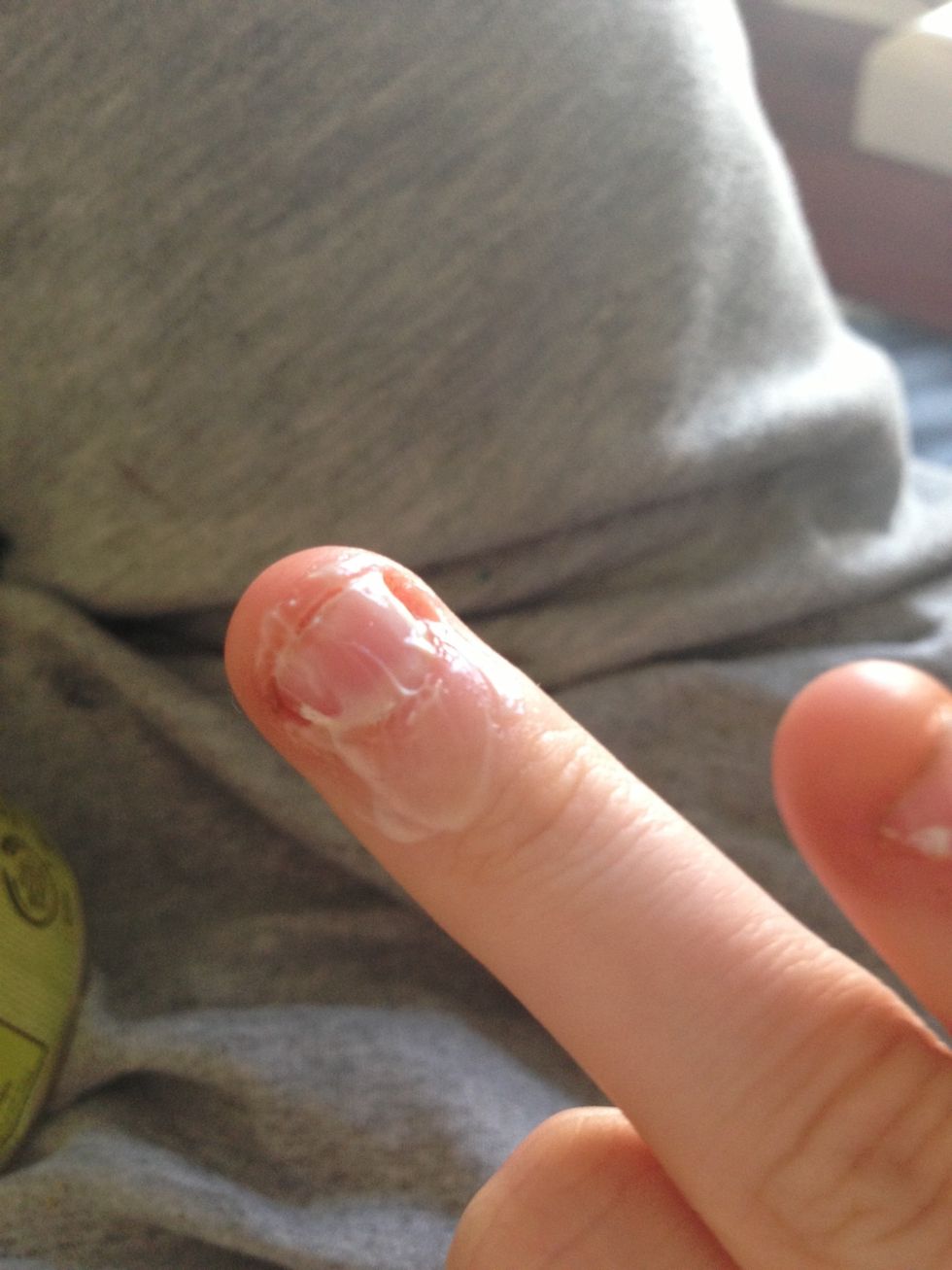 Or lotion :)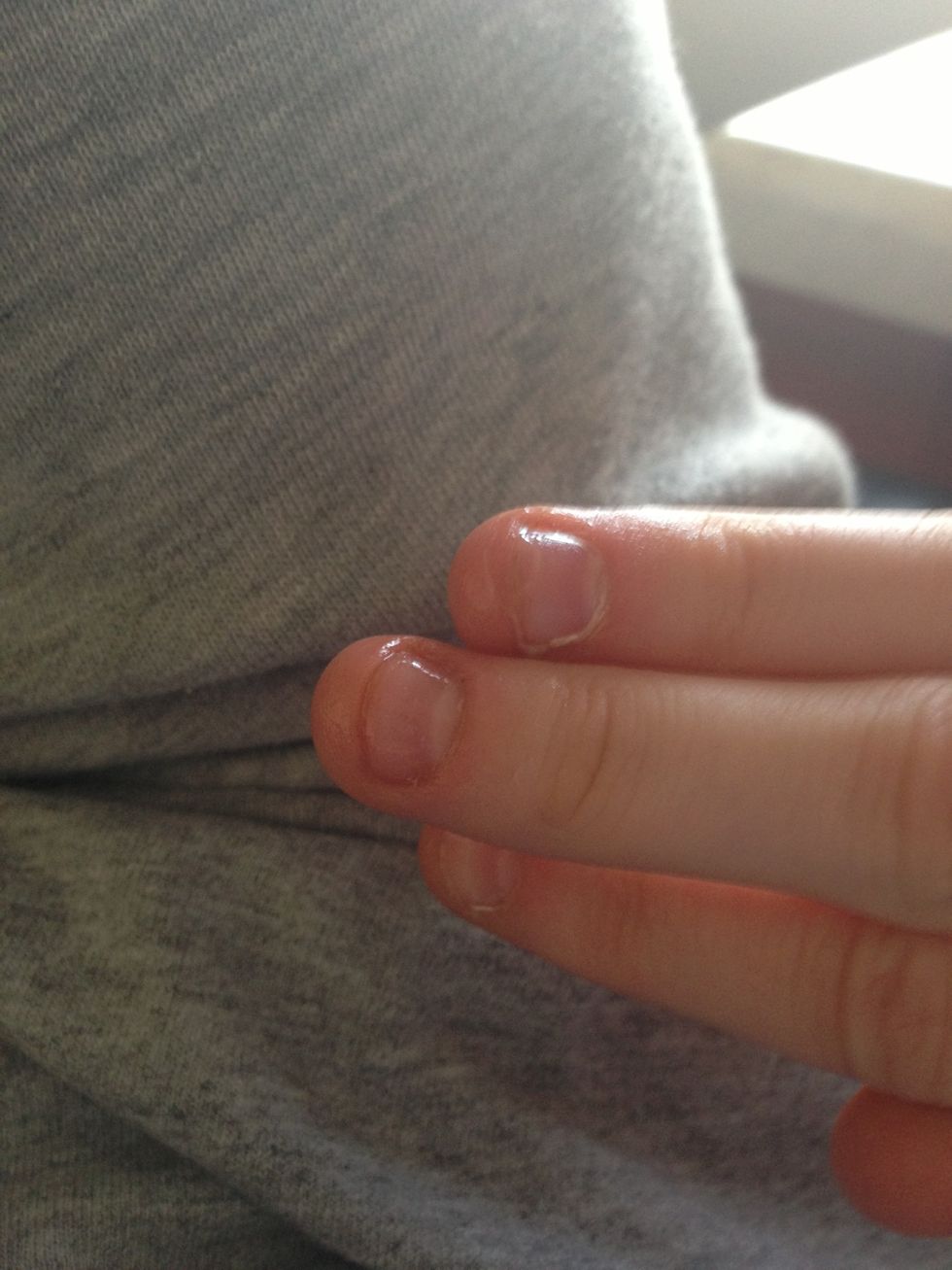 Run them in, and wait about a minute so the skin can absorb the oil and cream!
GENTLY push back the skin. The excess cuticle will not hurt, so if while youre pushing back, it hurts, stop.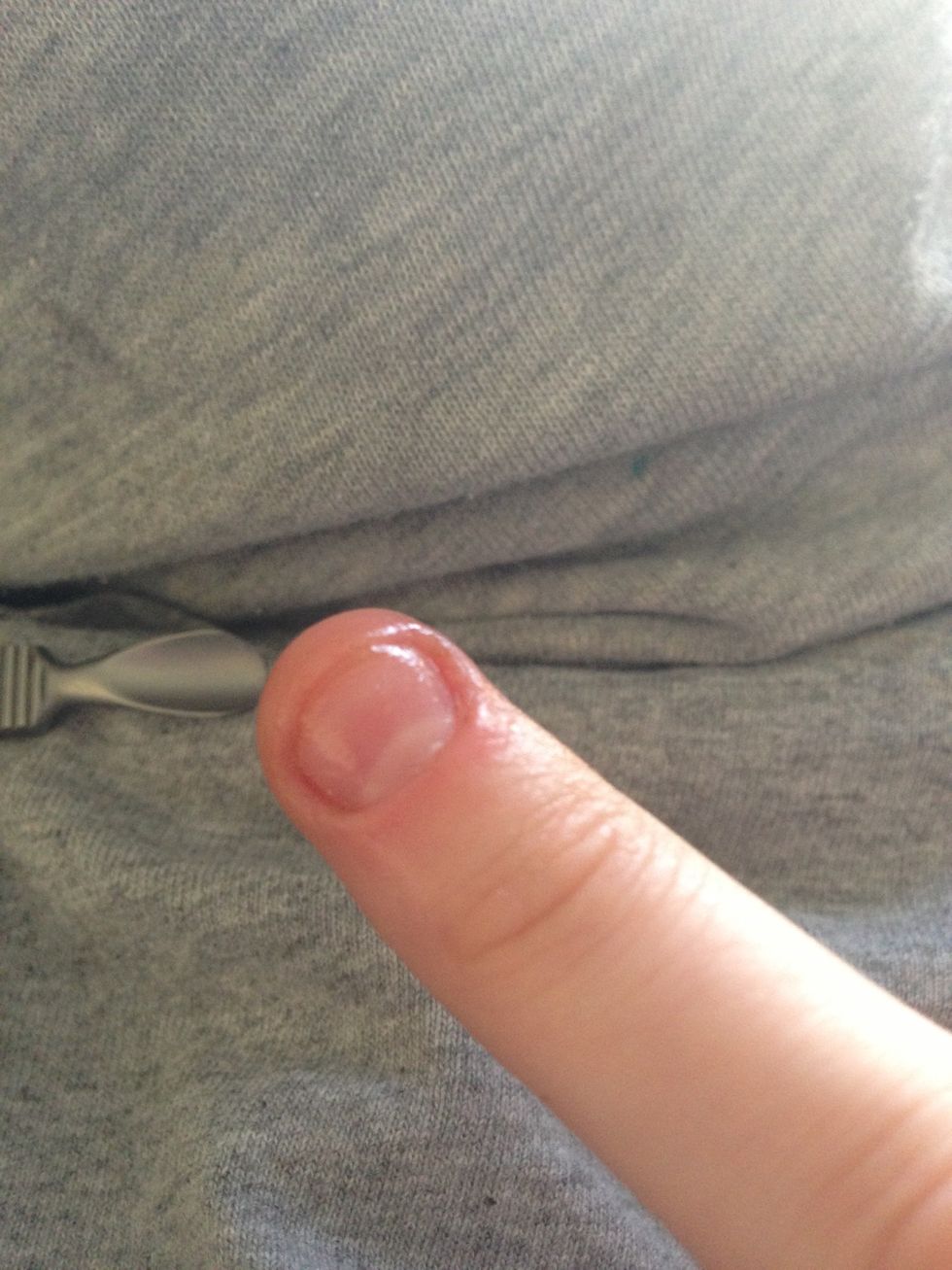 I pushed back the cuticle, so it looks wider and longer!:))))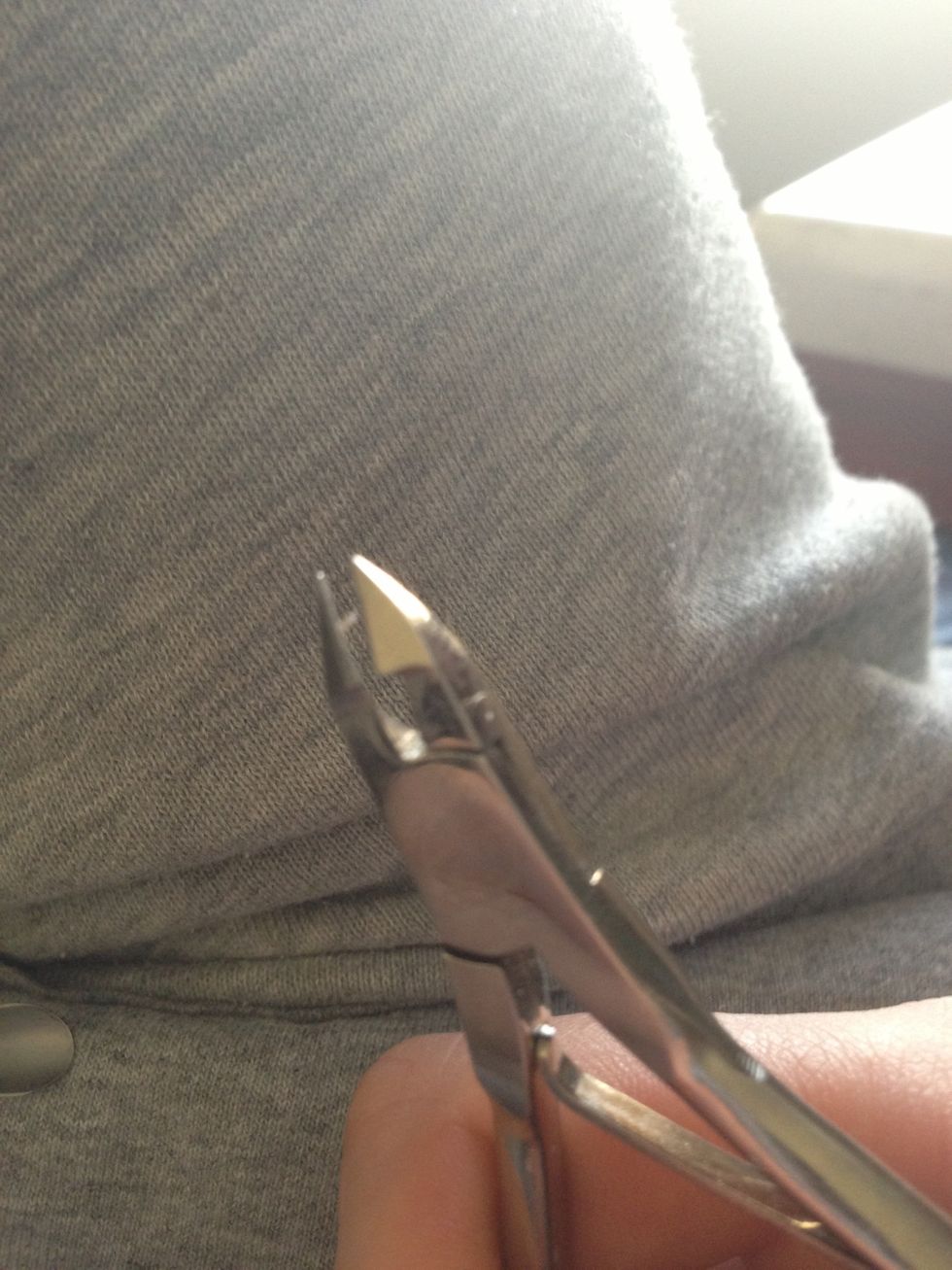 THE CLIPPERS!!!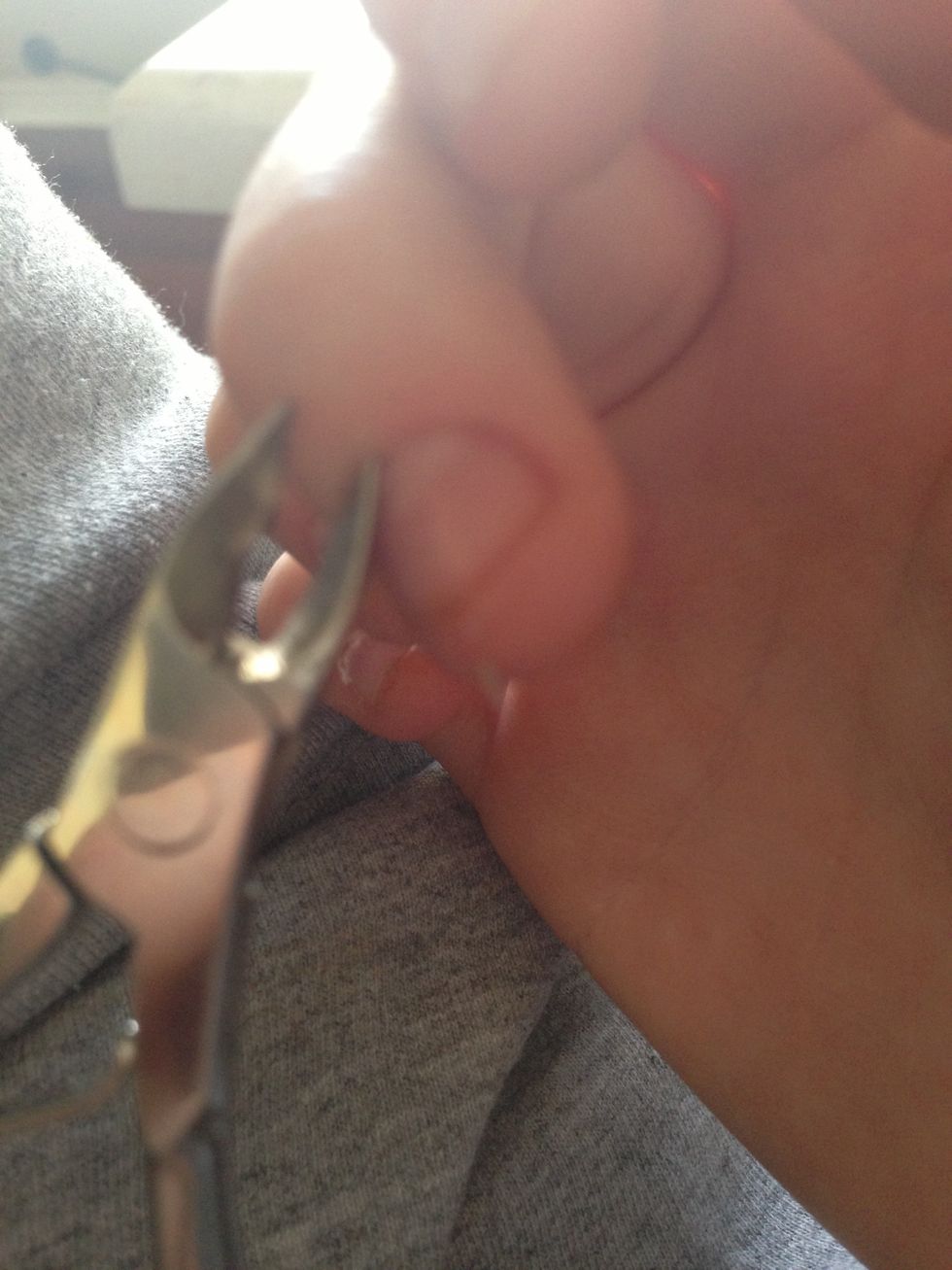 Remember, if it hurts, STOP. That is live skin. Pull the dead skin TOWARDS THE NAIL, or else you will remove live skin, and it will hurt and may even bleed :(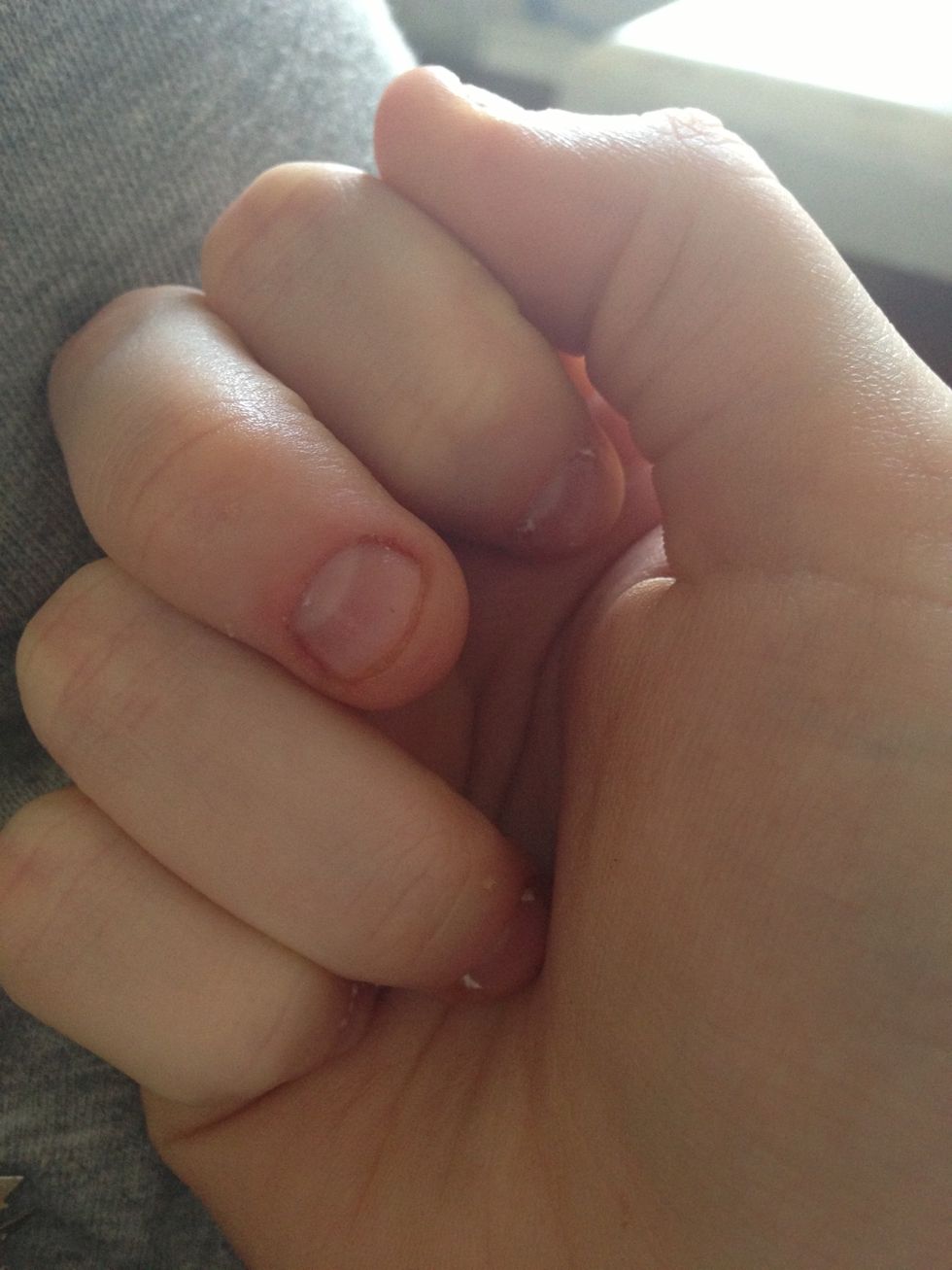 Ahhhh :) extra length!! Seeing as my cuticles were not long to begin with, it doesn't make much of a difference. But for me, IT DOES :))) helps me quit biting!!
The creator of this guide has not included tools