We constantly had a shoe graveyard and piles of hidden coats on our 6 hooks so we needed to clean it up!
7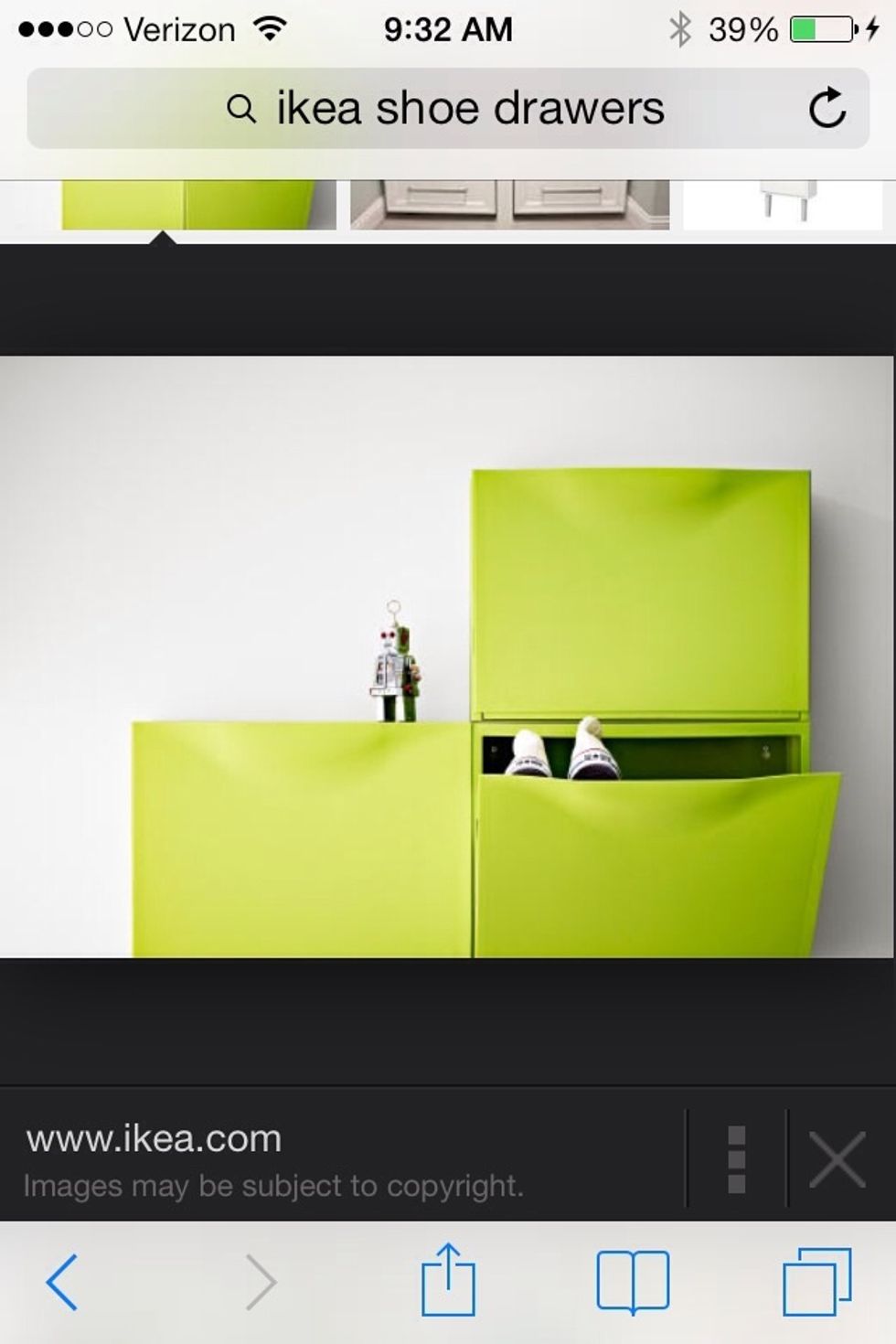 The shoe bins are great! They are only 6.5" deep and can hold 2 pairs of mens shoes (size 13 up in here!) and 3 of my pair 6 shoes. They come in a few different colors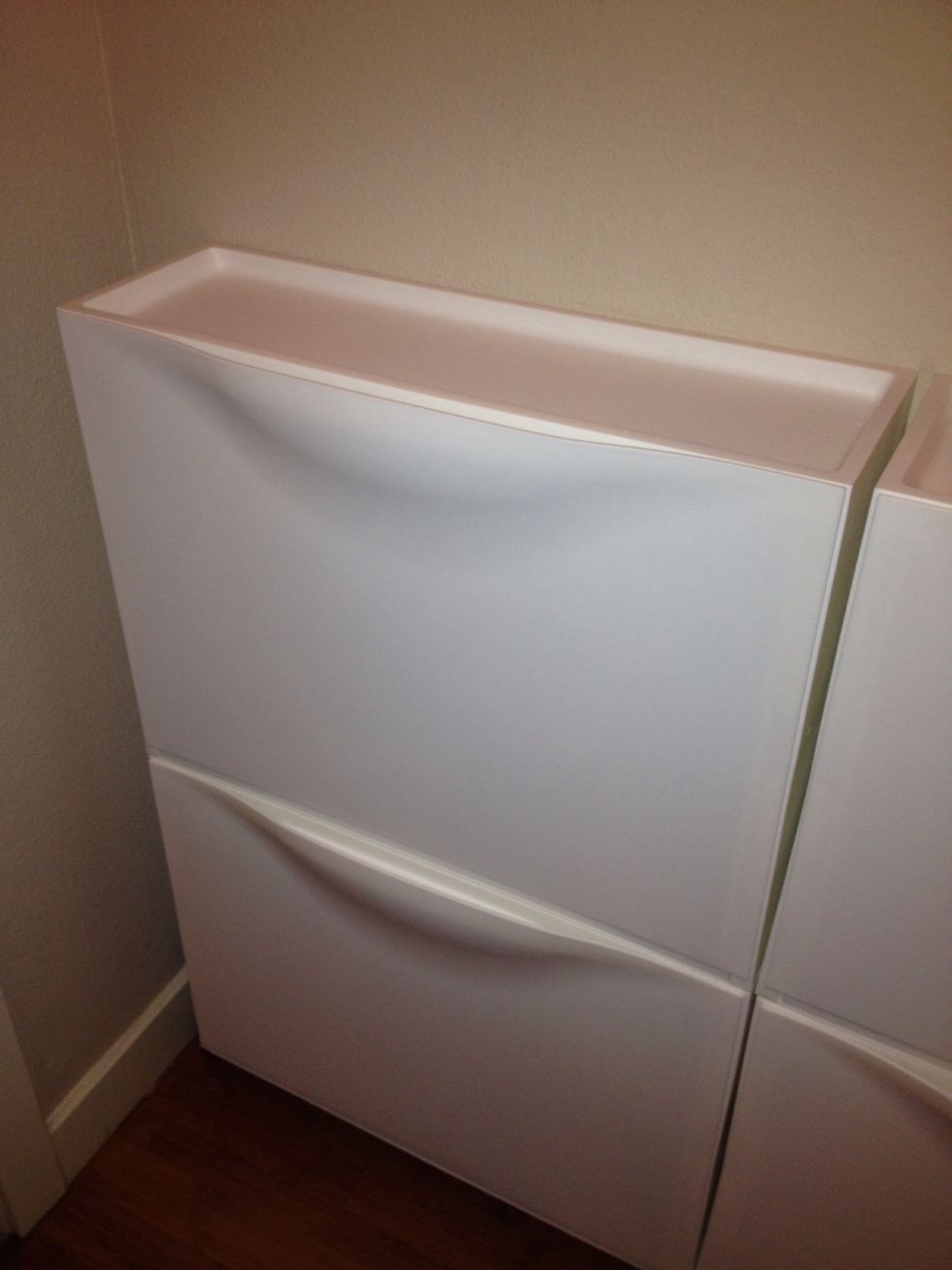 We chose white in 3 packs and mounted them in a grid on the wall of 3 x 2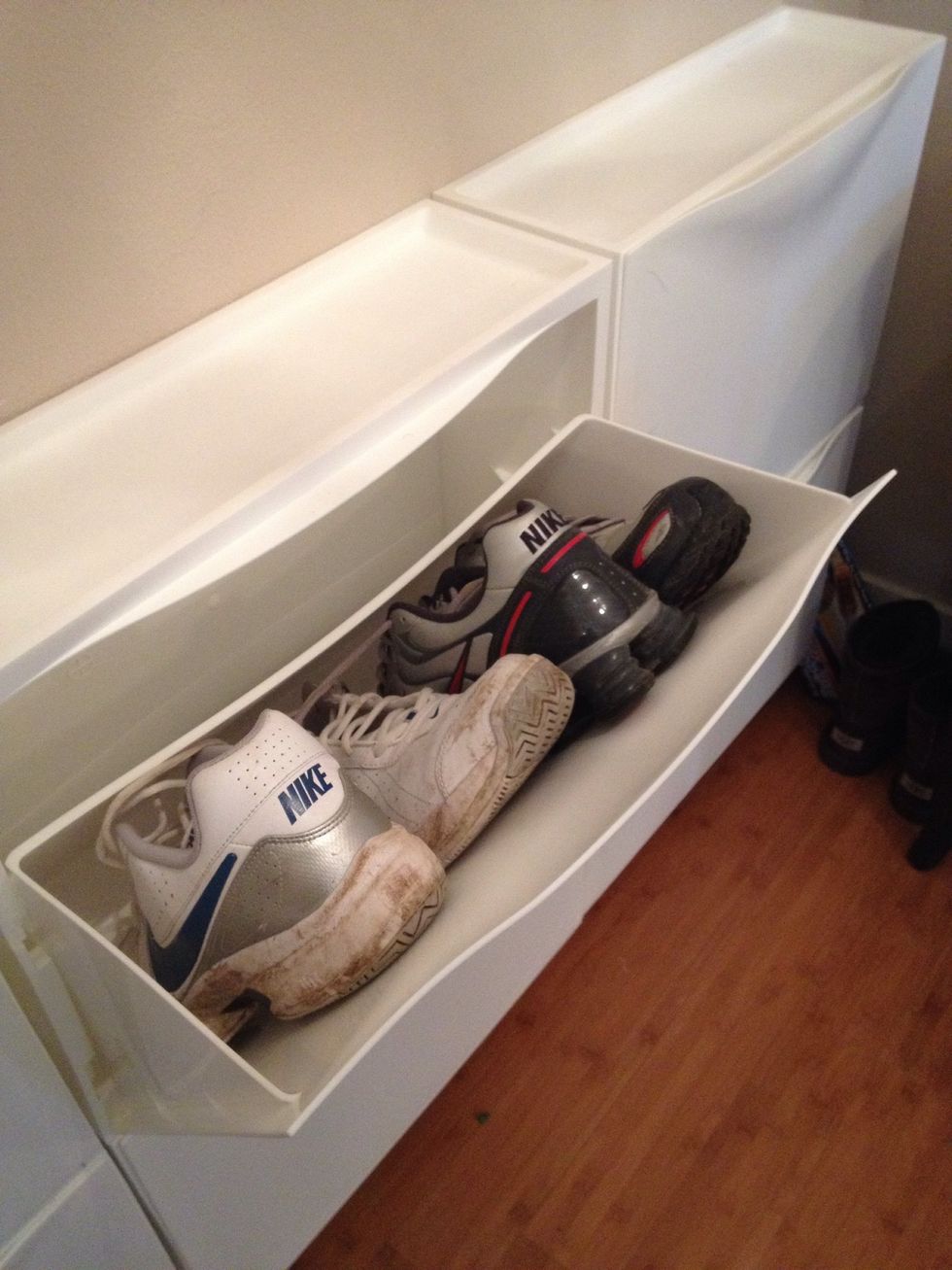 Size 13s here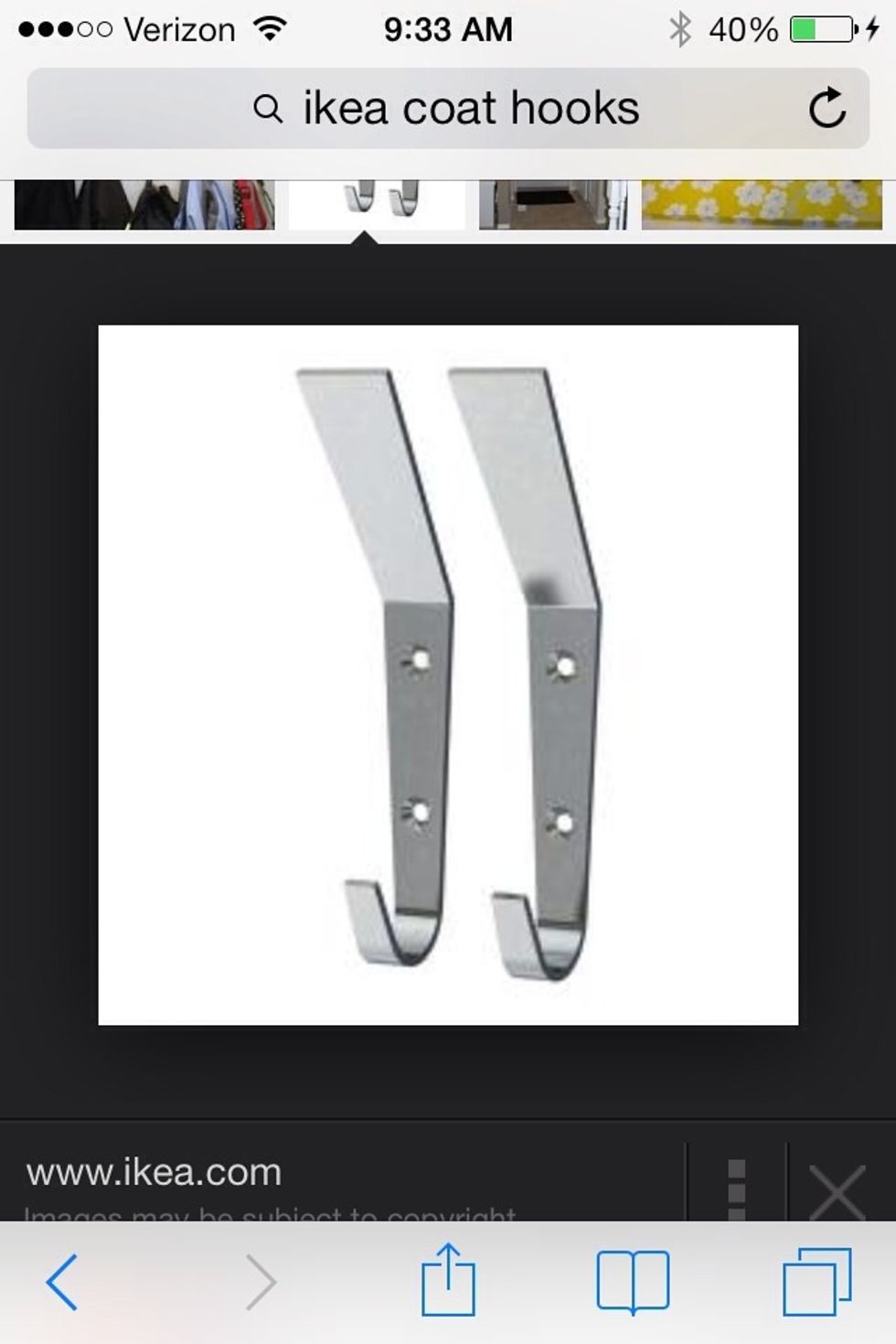 These are the hooks we chose and they came in 2 packs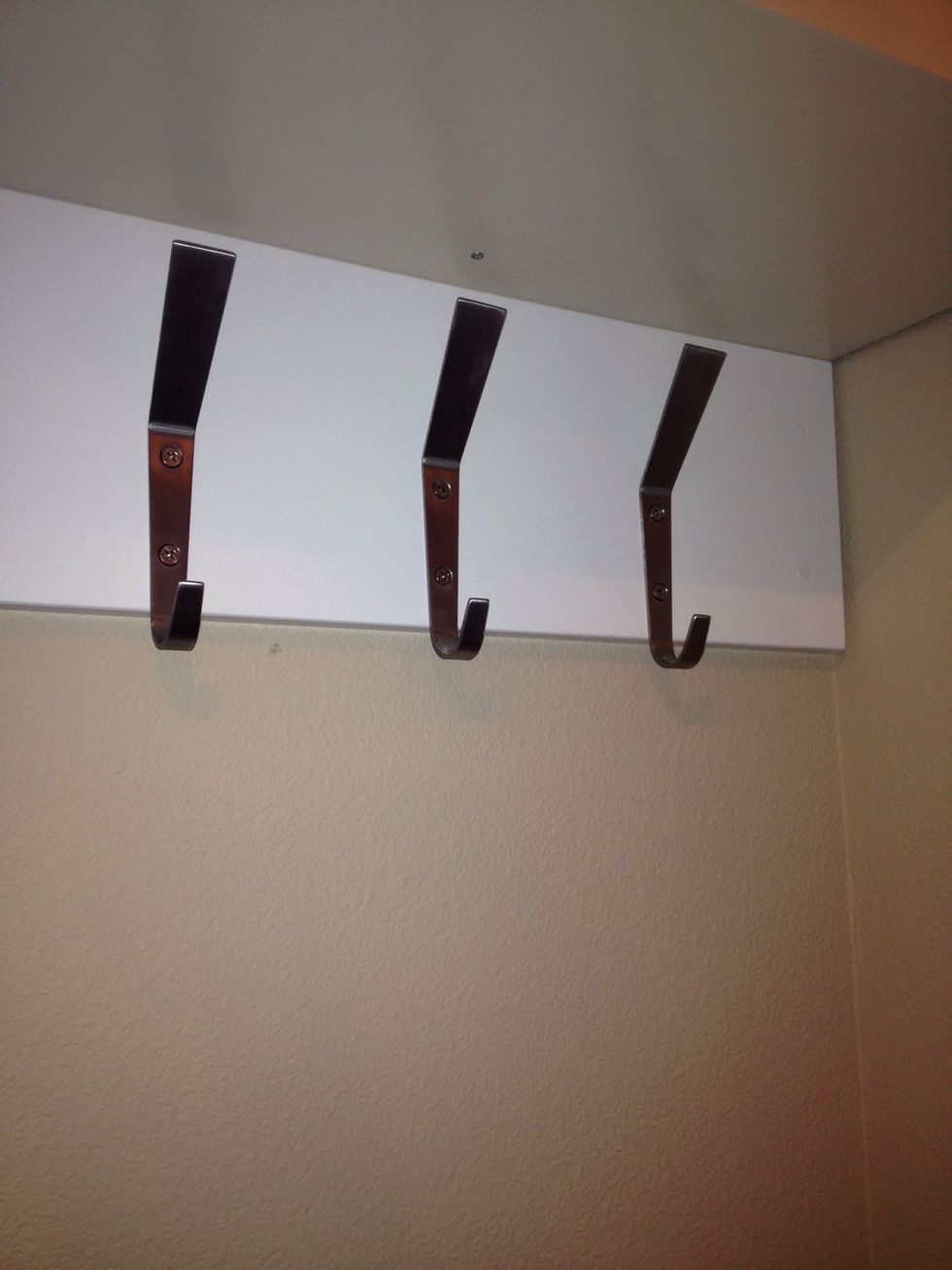 Paint board, mount hooks and hang on wall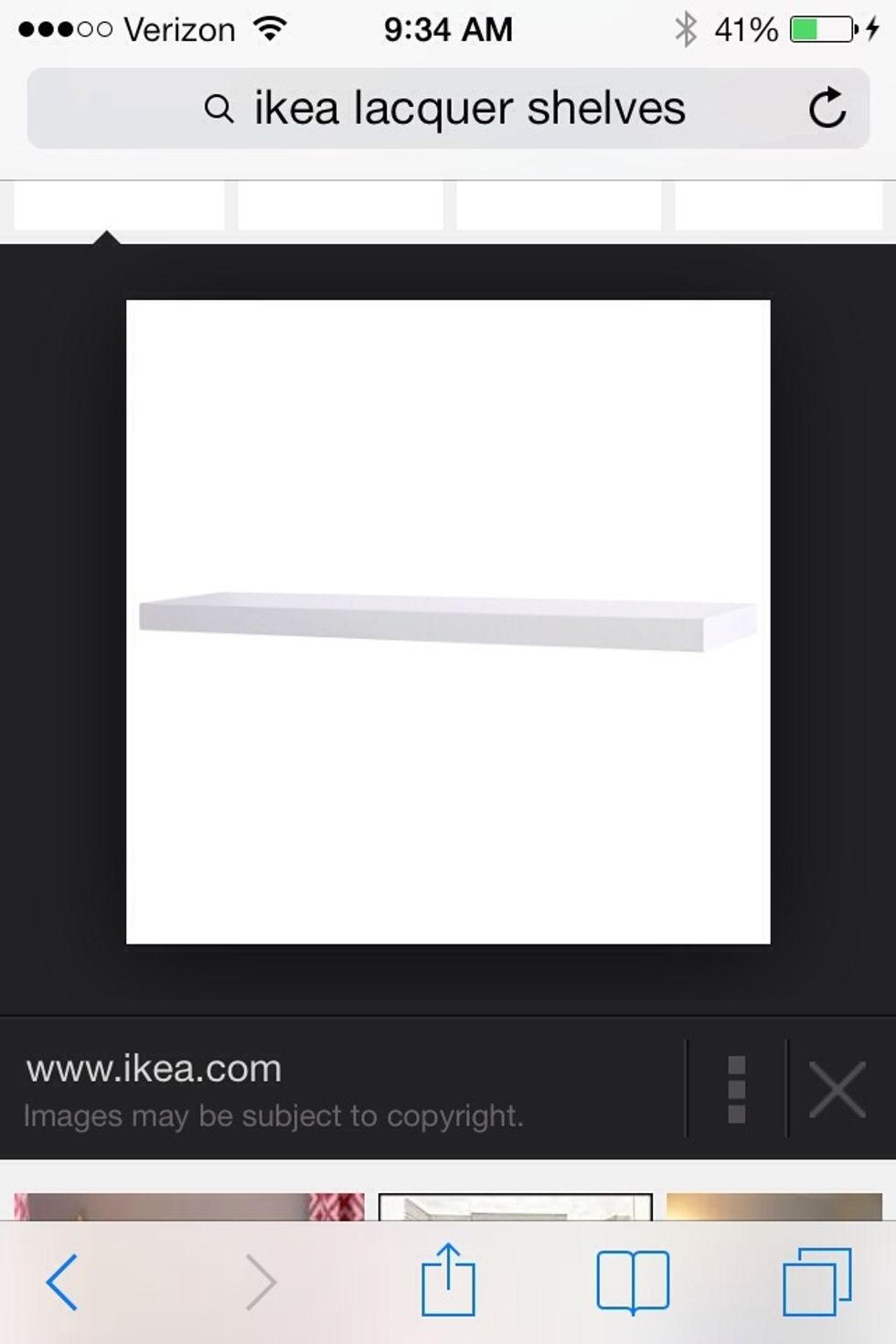 The lacquer shelves do come in many colors and I was very tempted to get the charcoal but went with the plain white so as to not make the space too busy. We have been slobs in this area!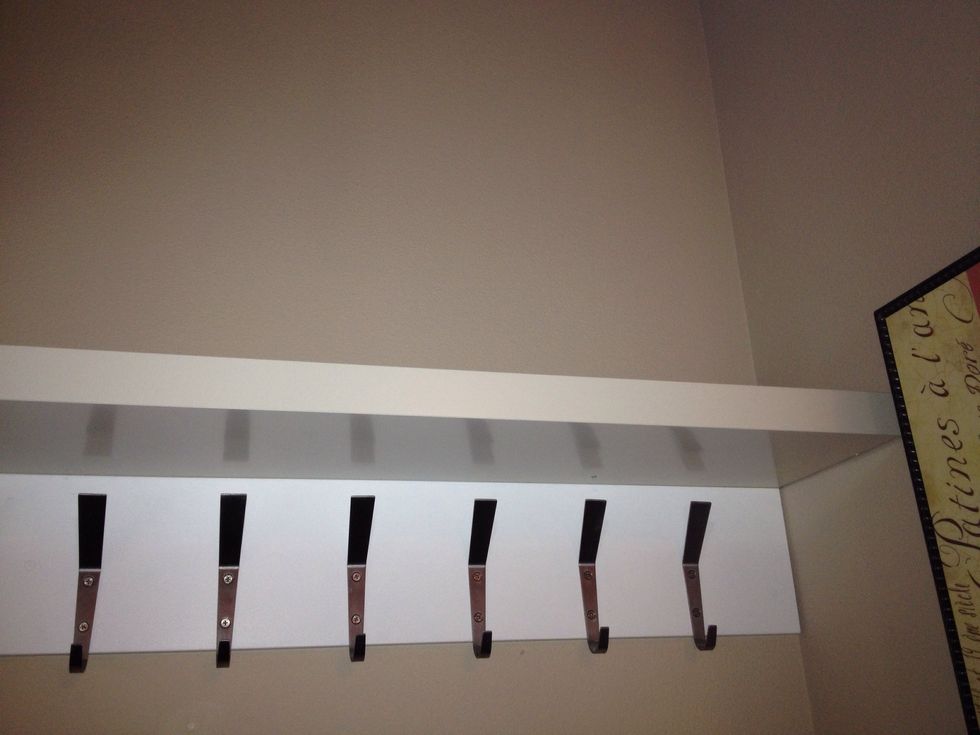 Mount shelf directly above the board of hooks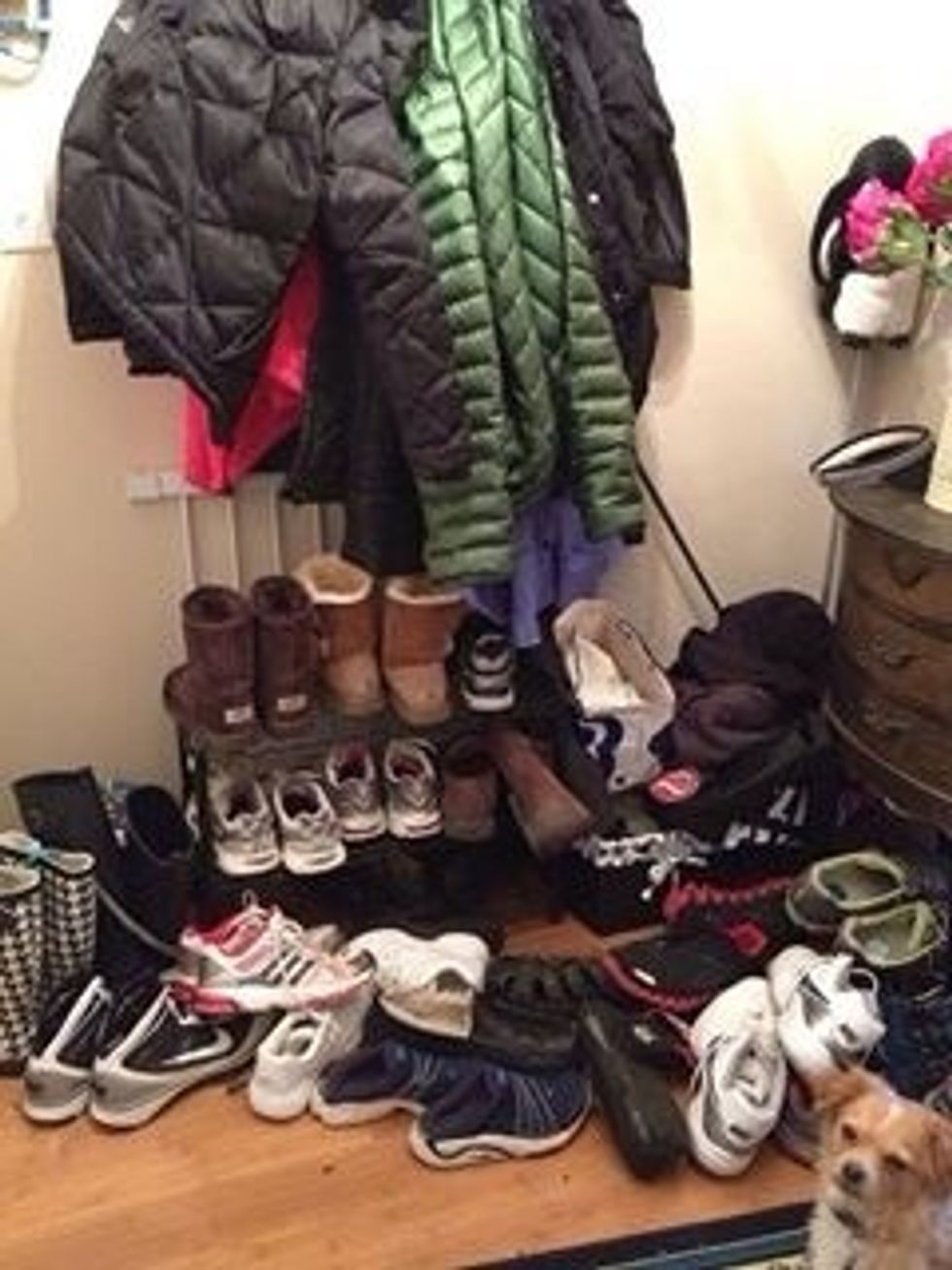 Okay this is the before...please don't judge!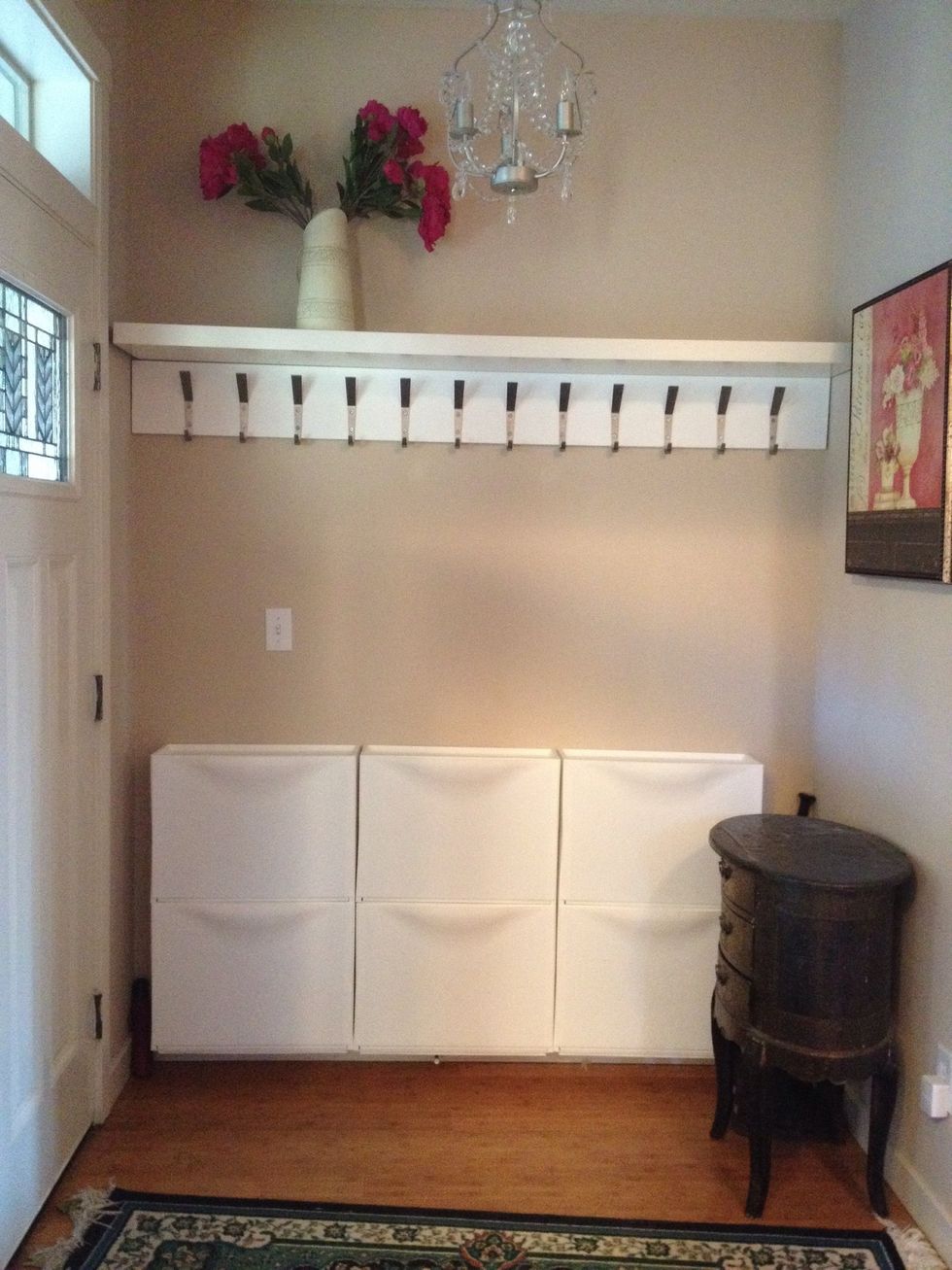 After!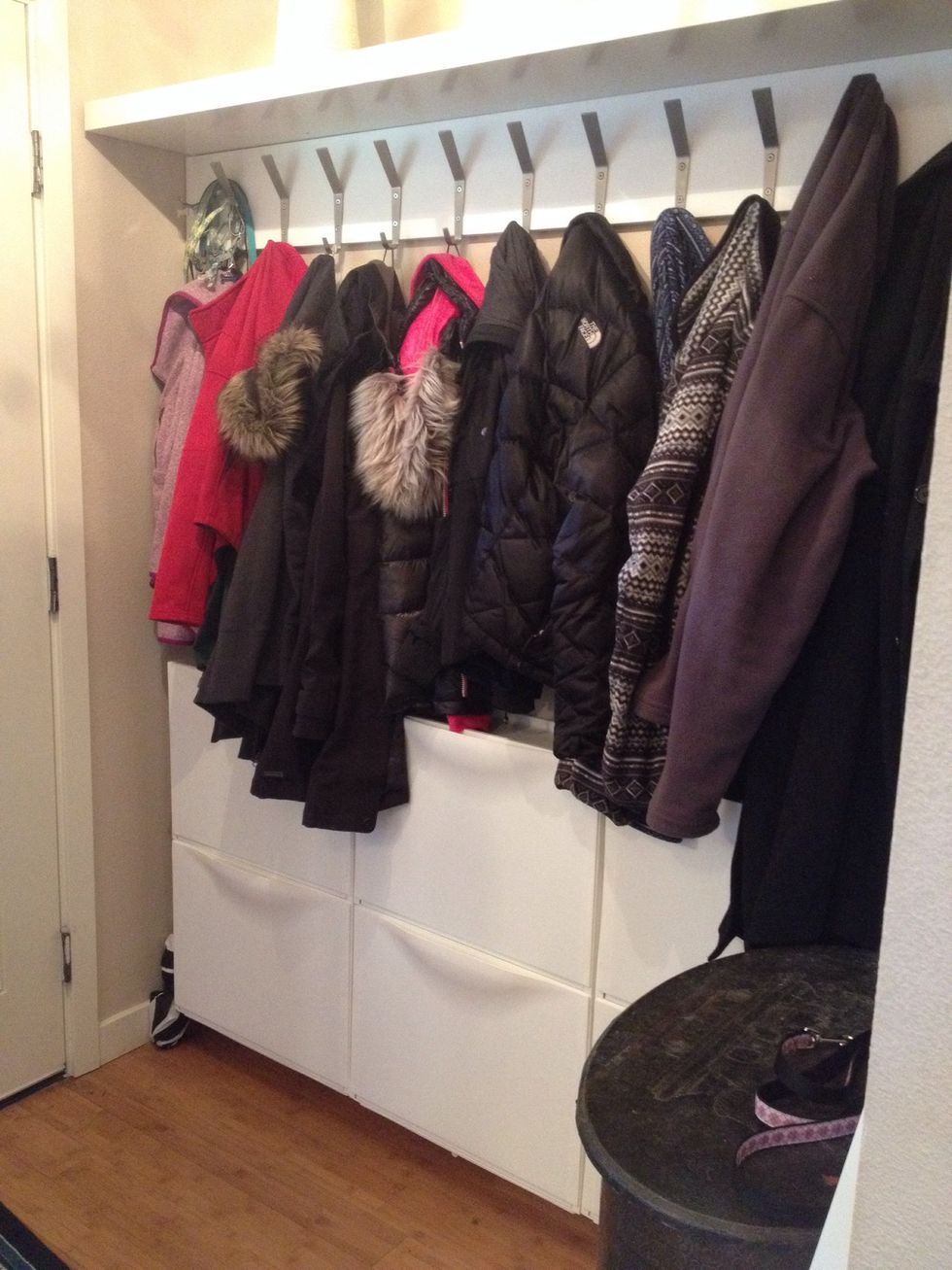 With coats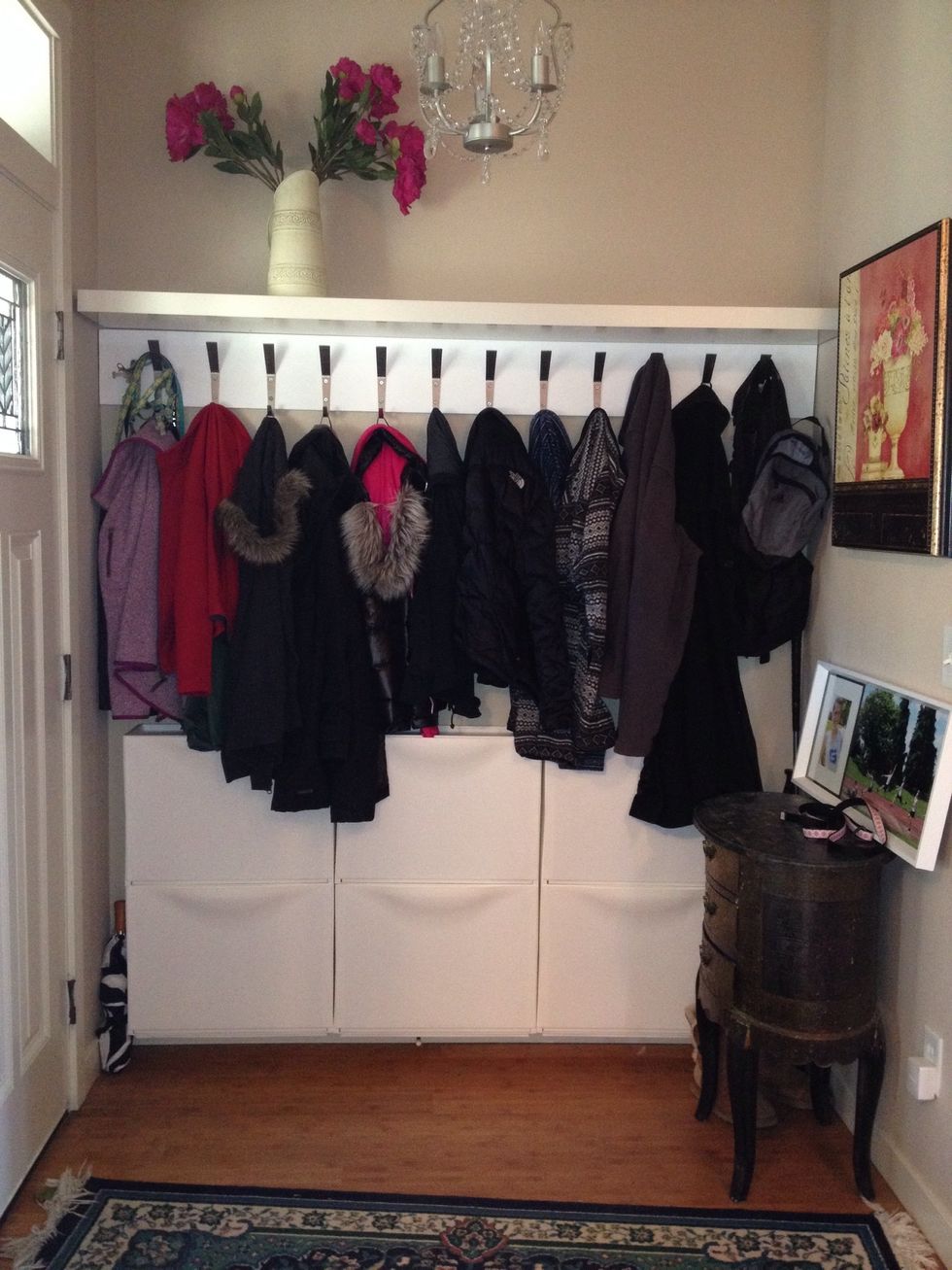 I know, we have too many coats but the coat closet is a mess ( ;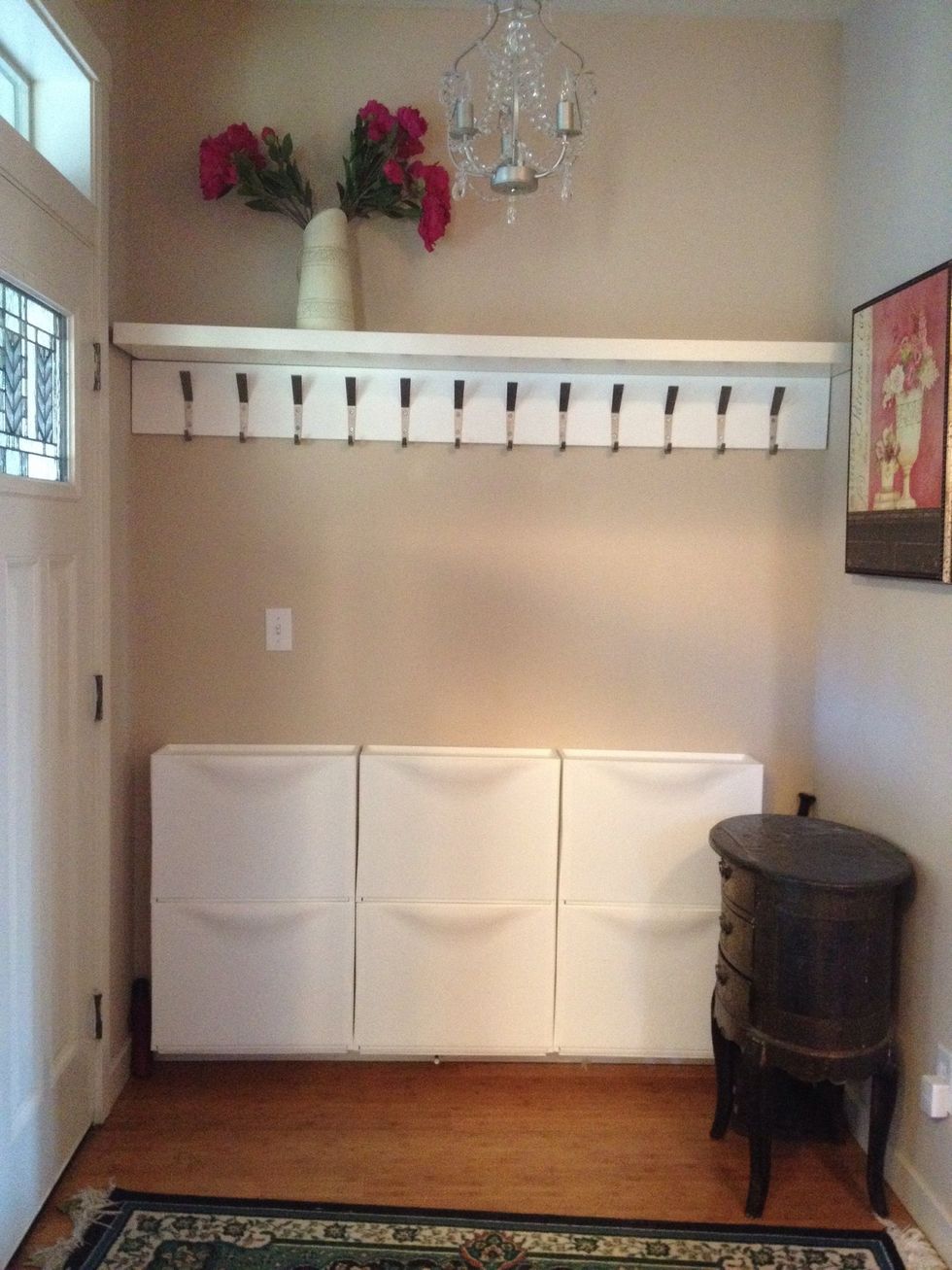 To leave to your imagination...
6 2 packs of coat hooks
6" board for mounting
Ikea lacquer shelf
6 wall mount shoe bins
Sinkers and screws for hook board and shelf