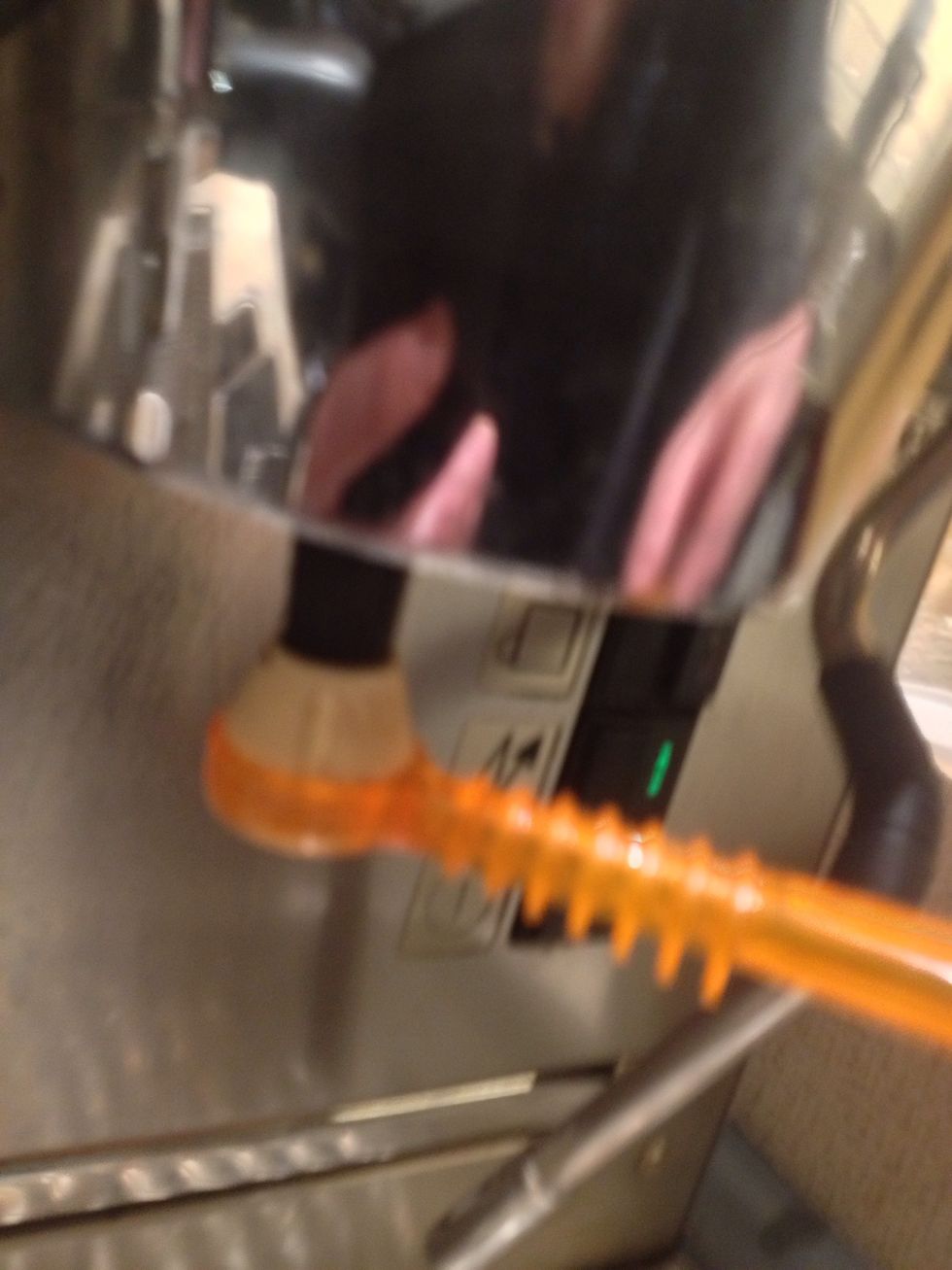 Clean the group head with the brush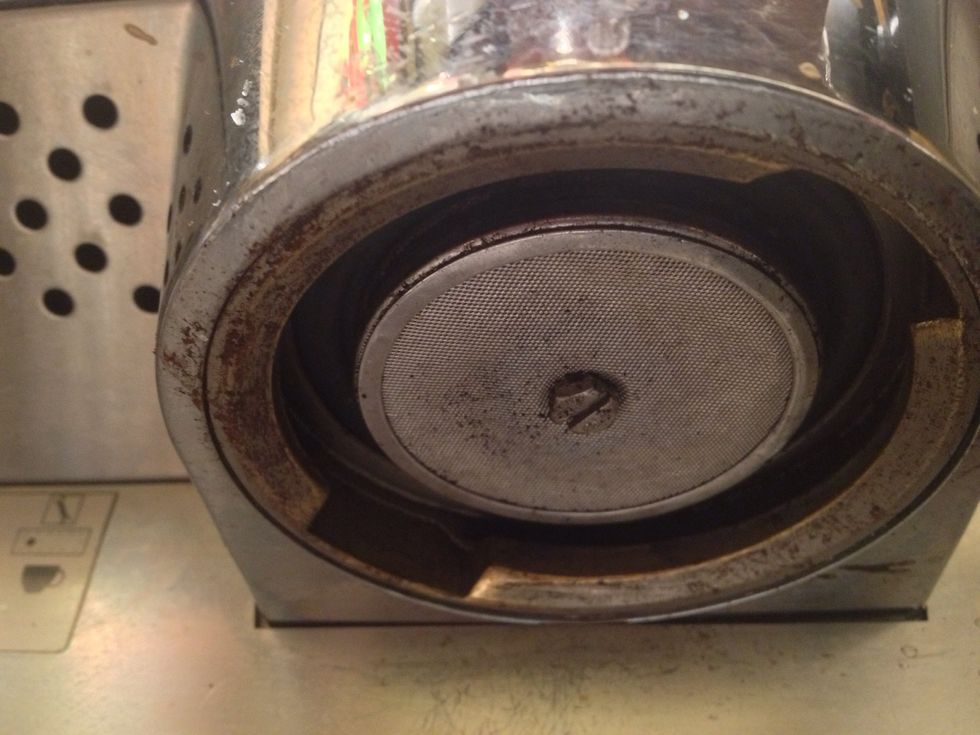 After cleaning with the brush be sure to purge the group to get rid of any remaining grounds.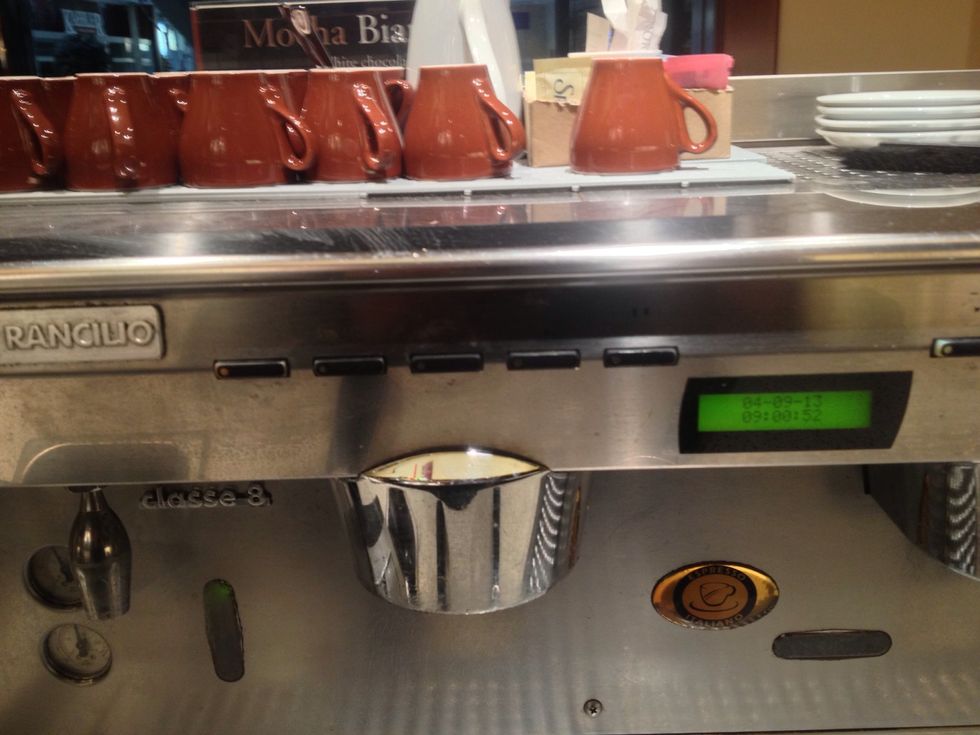 Push and hold the middle button untll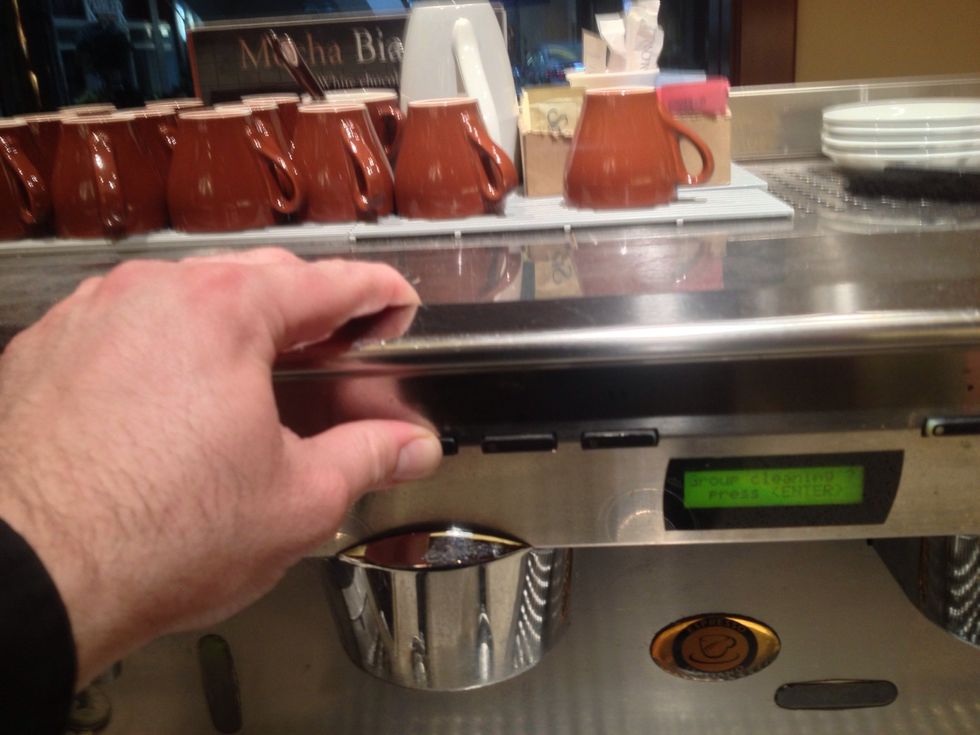 Keep holding the button until group cleaning appears in the screen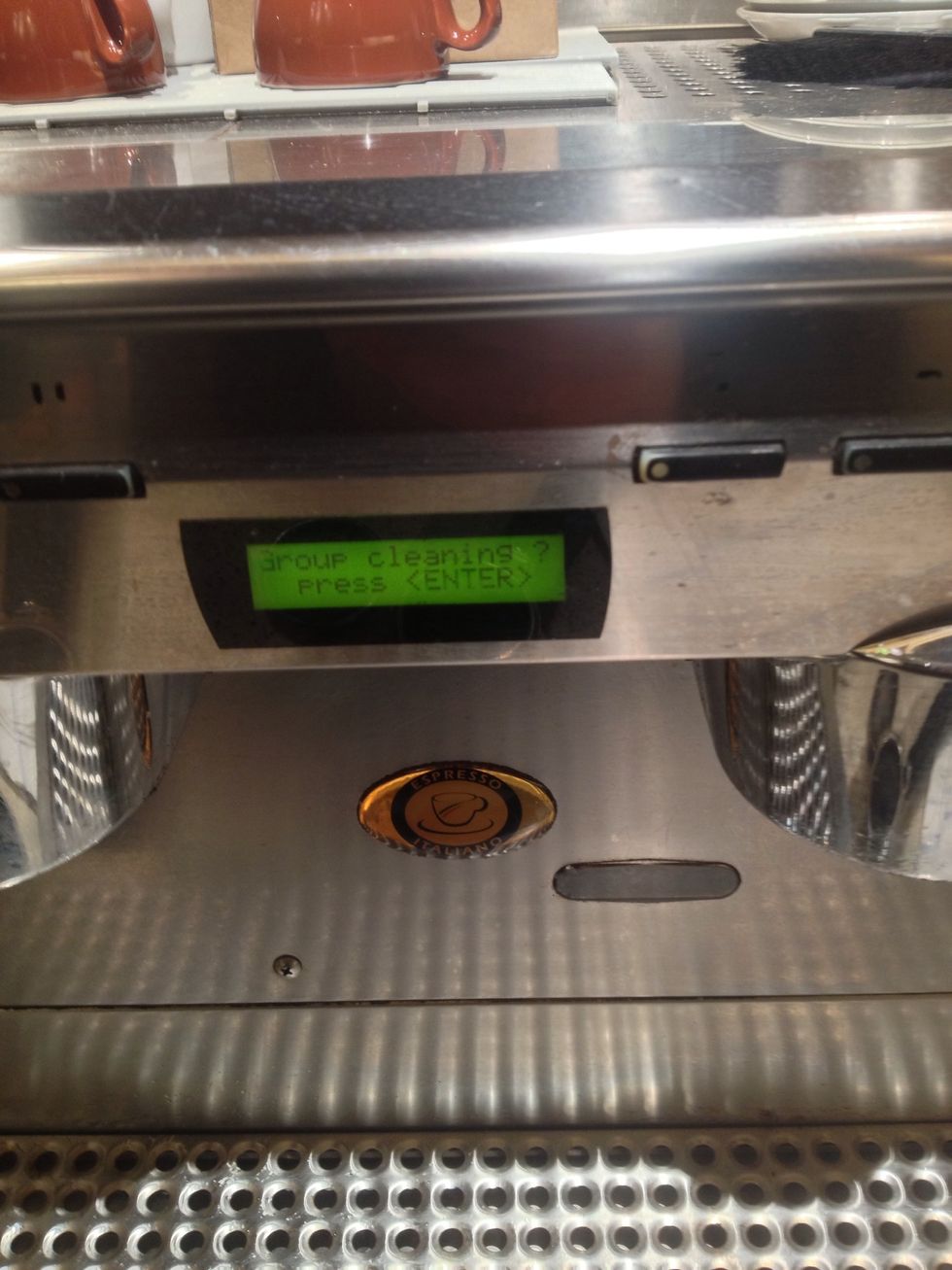 Push the middle button to confirm
Add one scoop of cleaner to each portofilter and lock them into the groups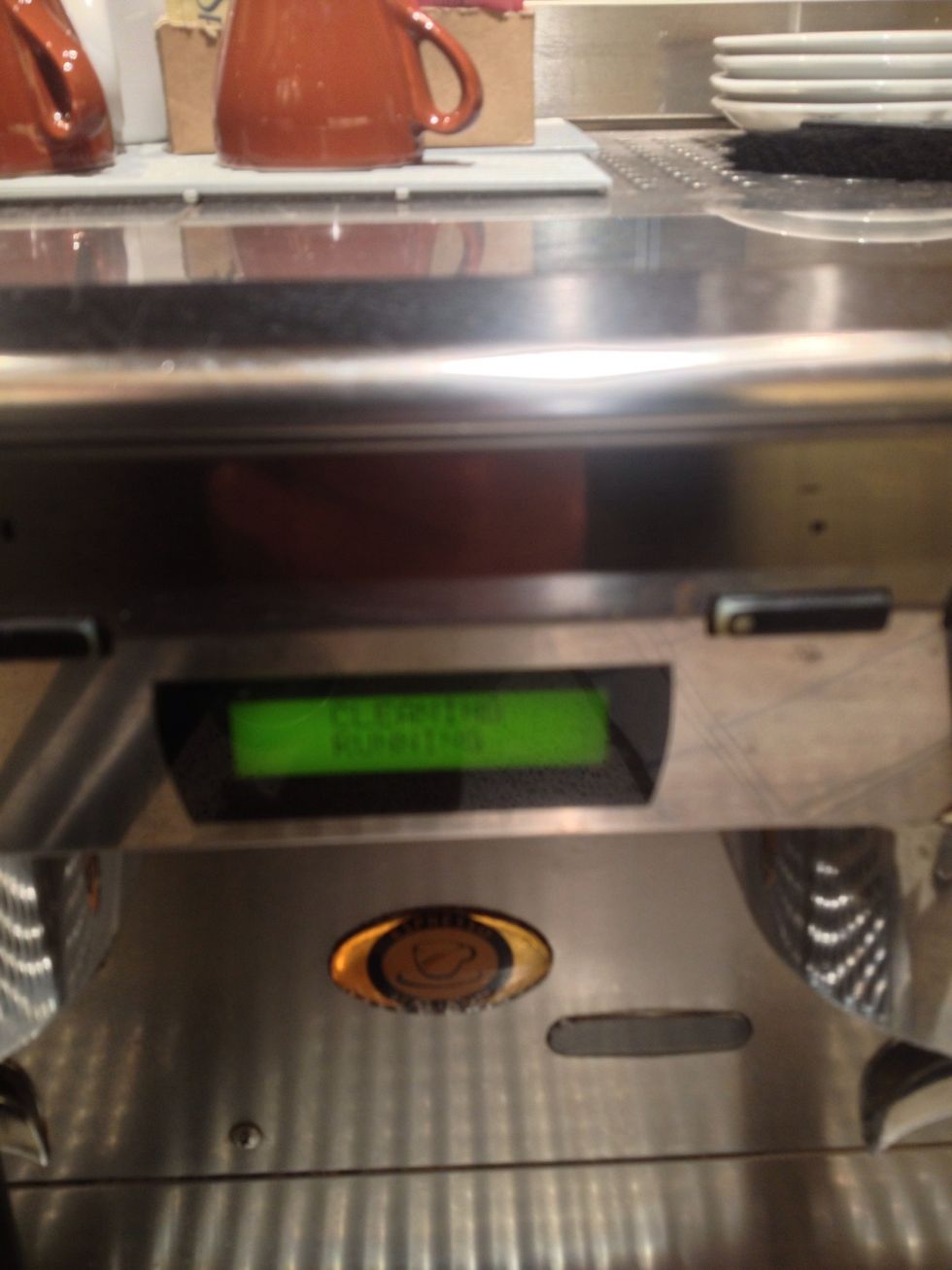 Push the middle button to start the cycle. In the middle it will prompt you to take the soap out of the portofilters and start the rinse cycle use the middle button to confirm the steps.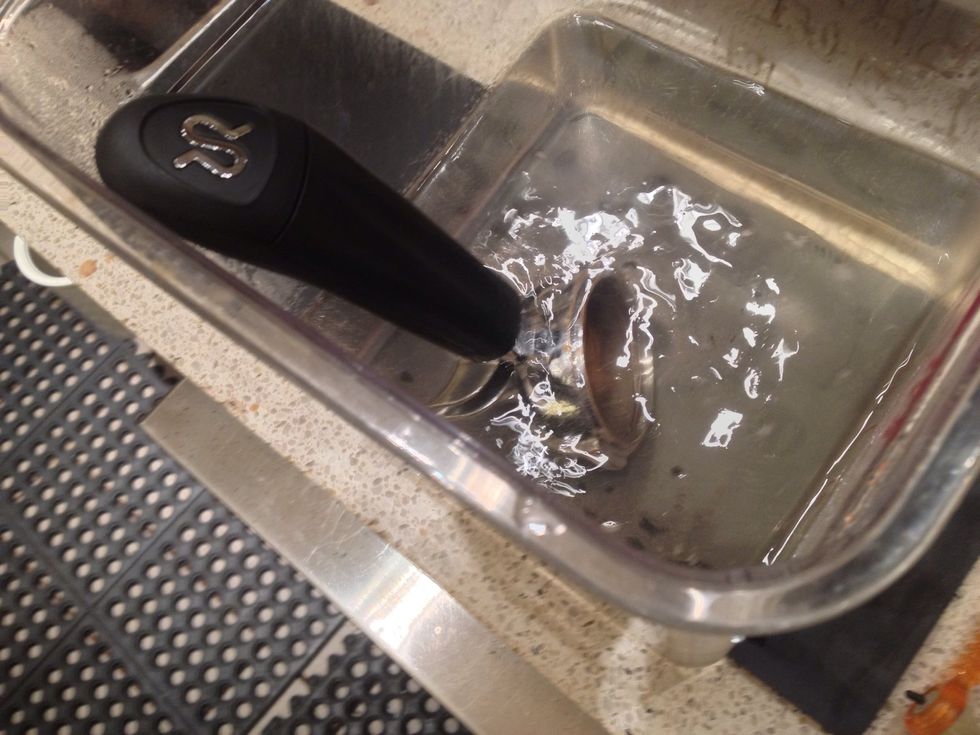 Run each group for about a minute after the cycle finishes to remove any remaining soap then soak the portofilters overnight.
After soaking use a little elbow grease an make sure they are very clean then thoroughly rinse them before use.
I always pull shots through each group to season it and get rid of any trace of soap before performing the morning wake up.
Pallo Group Brush
Machine cleaning powder