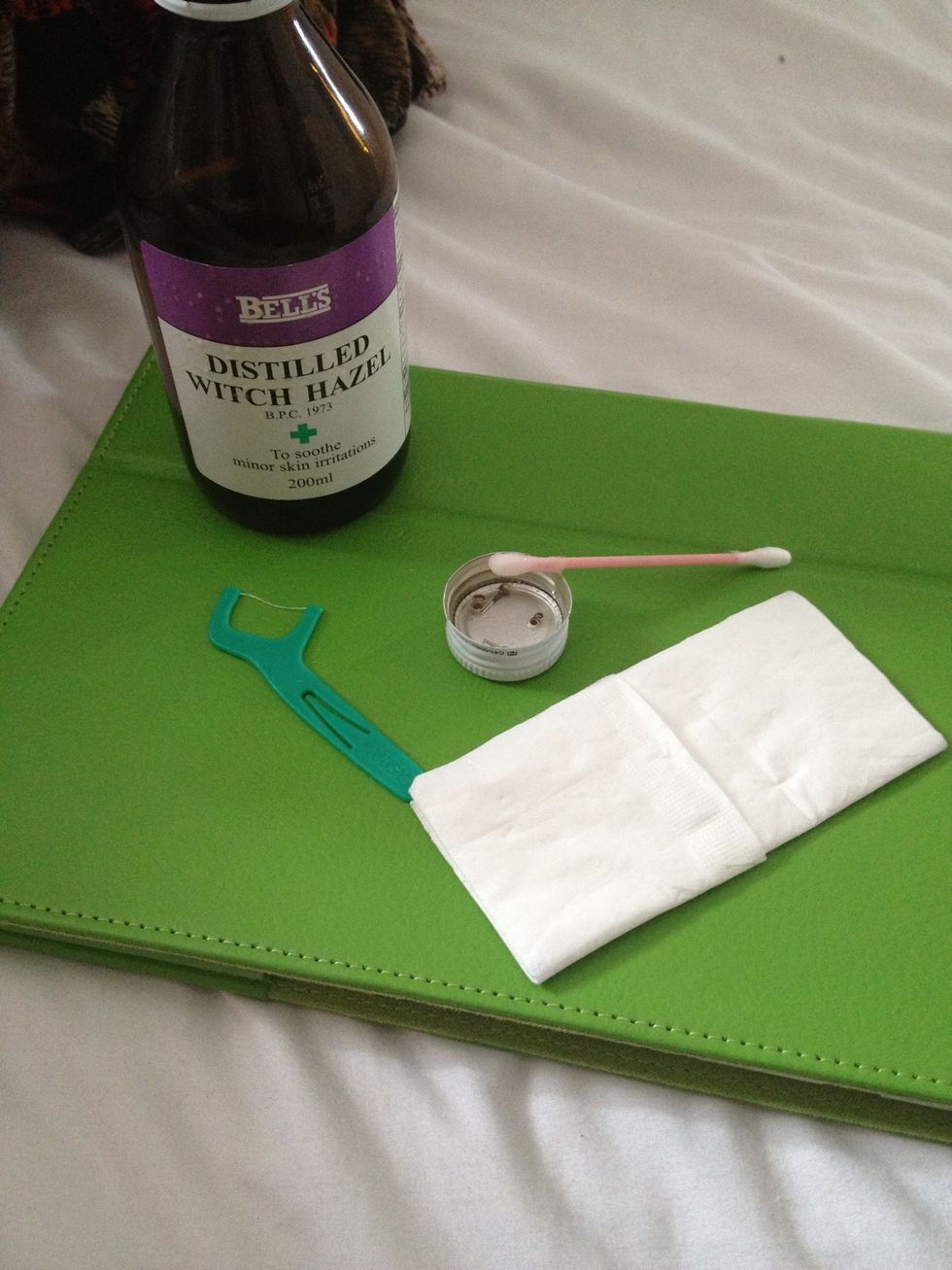 Your supplies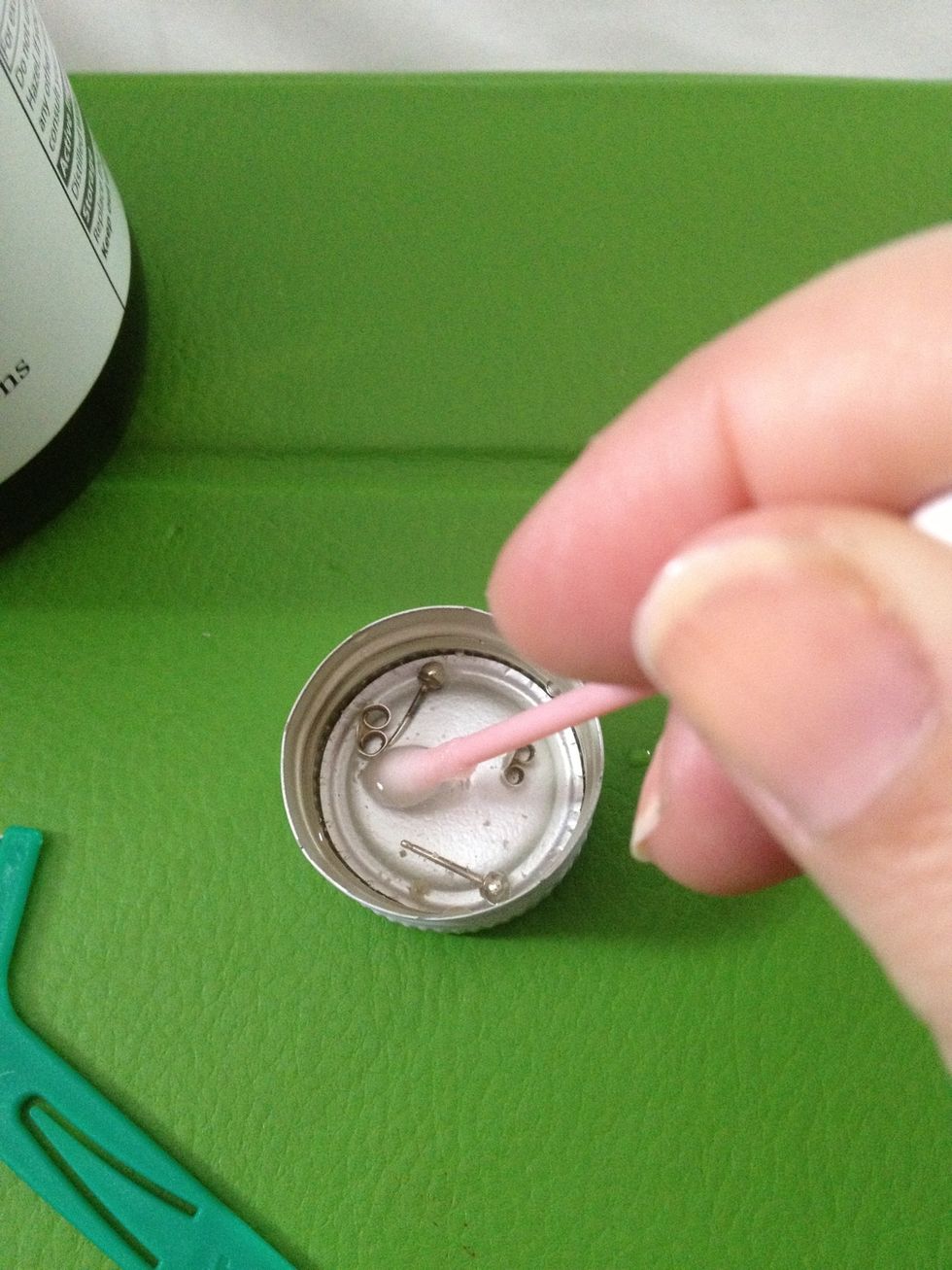 Soak earrings for 10 mins or so, shake with a cotton bud a couple of times. This softens the gunk and helps it come off,
Tip out onto tissue.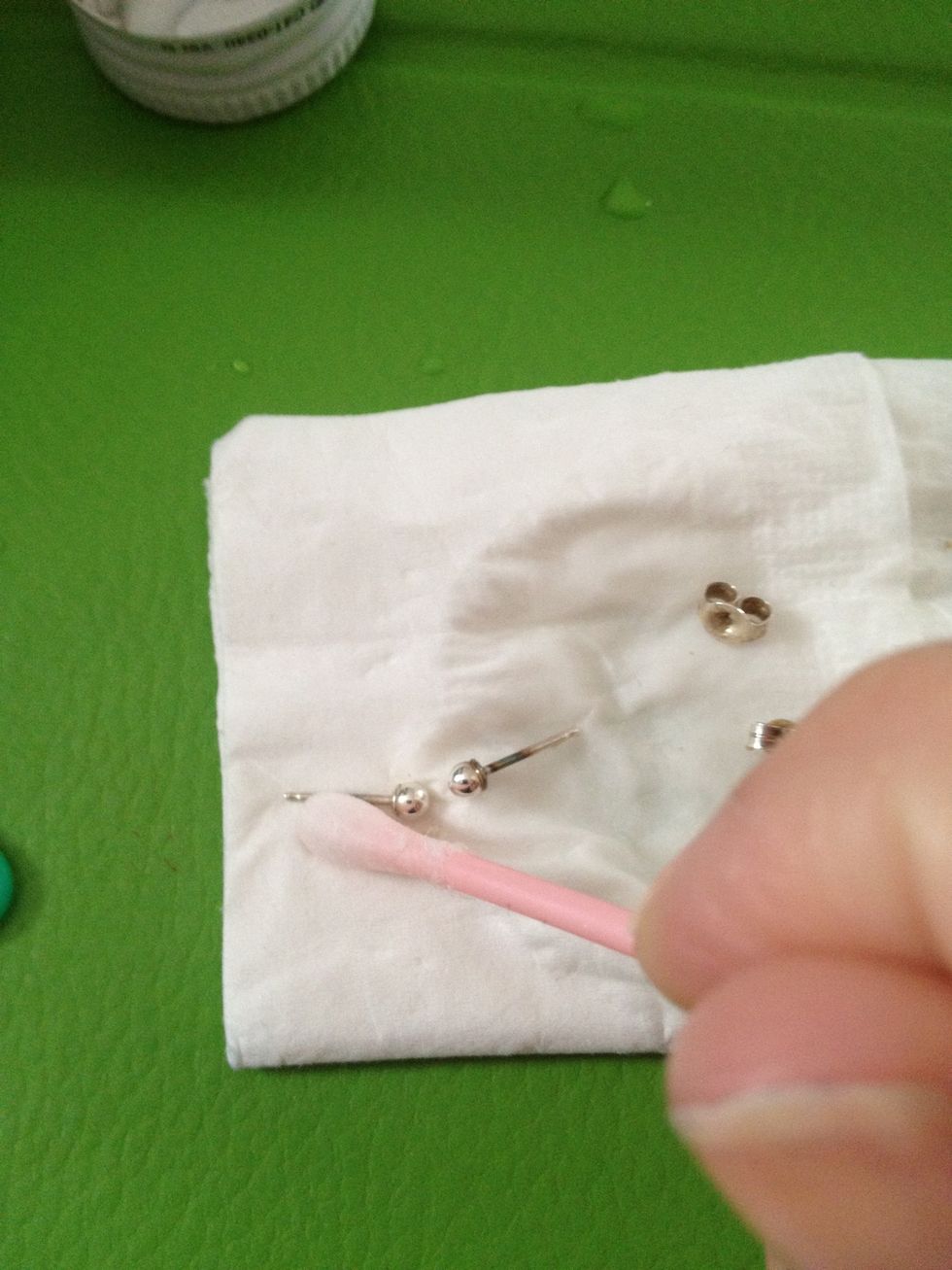 Roll the stud using a cotton bud to clean.
Wipe the base of the backs.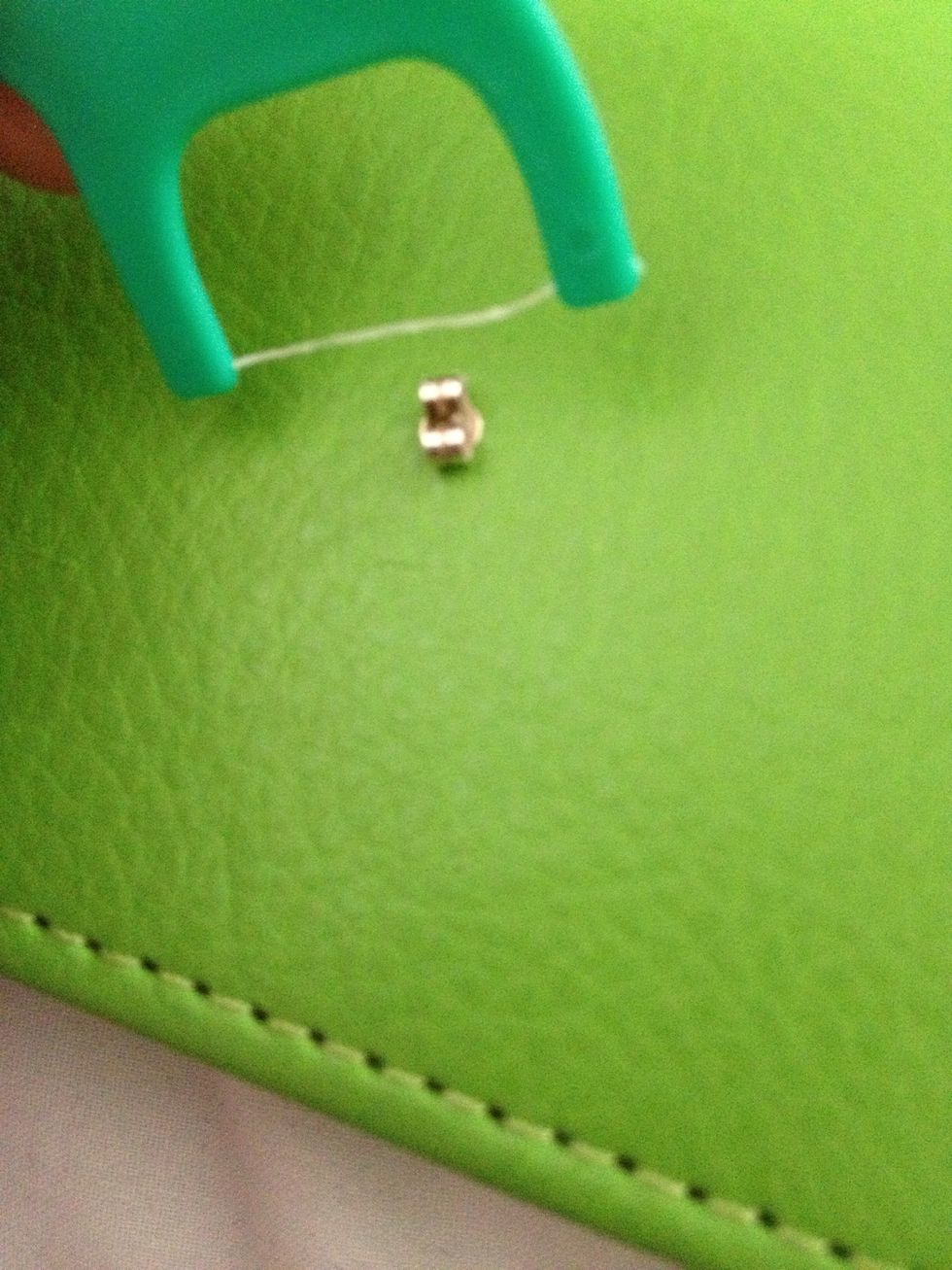 Now use a floss stick to clean the inside.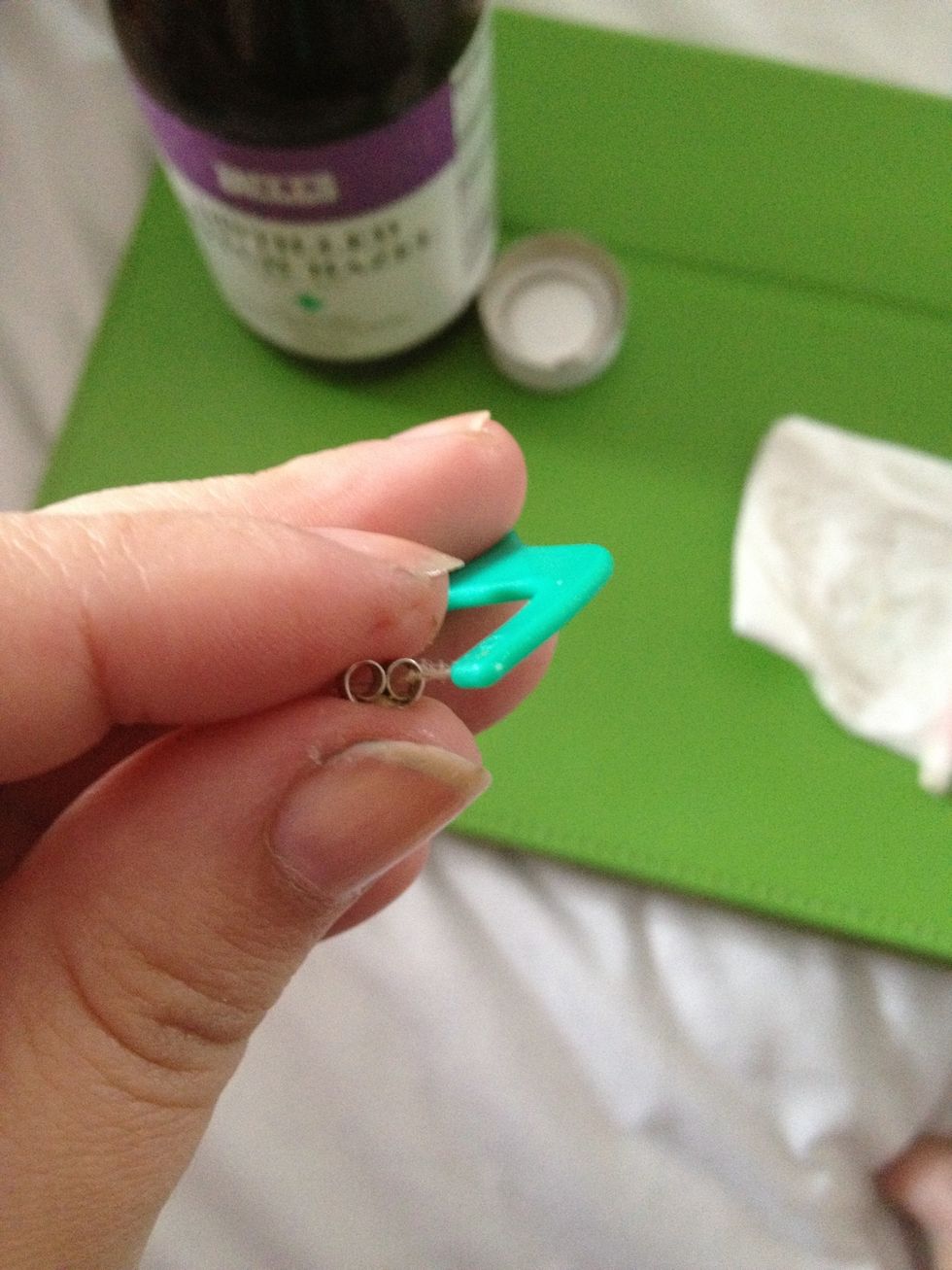 The floss slips nicely into this butterfly back.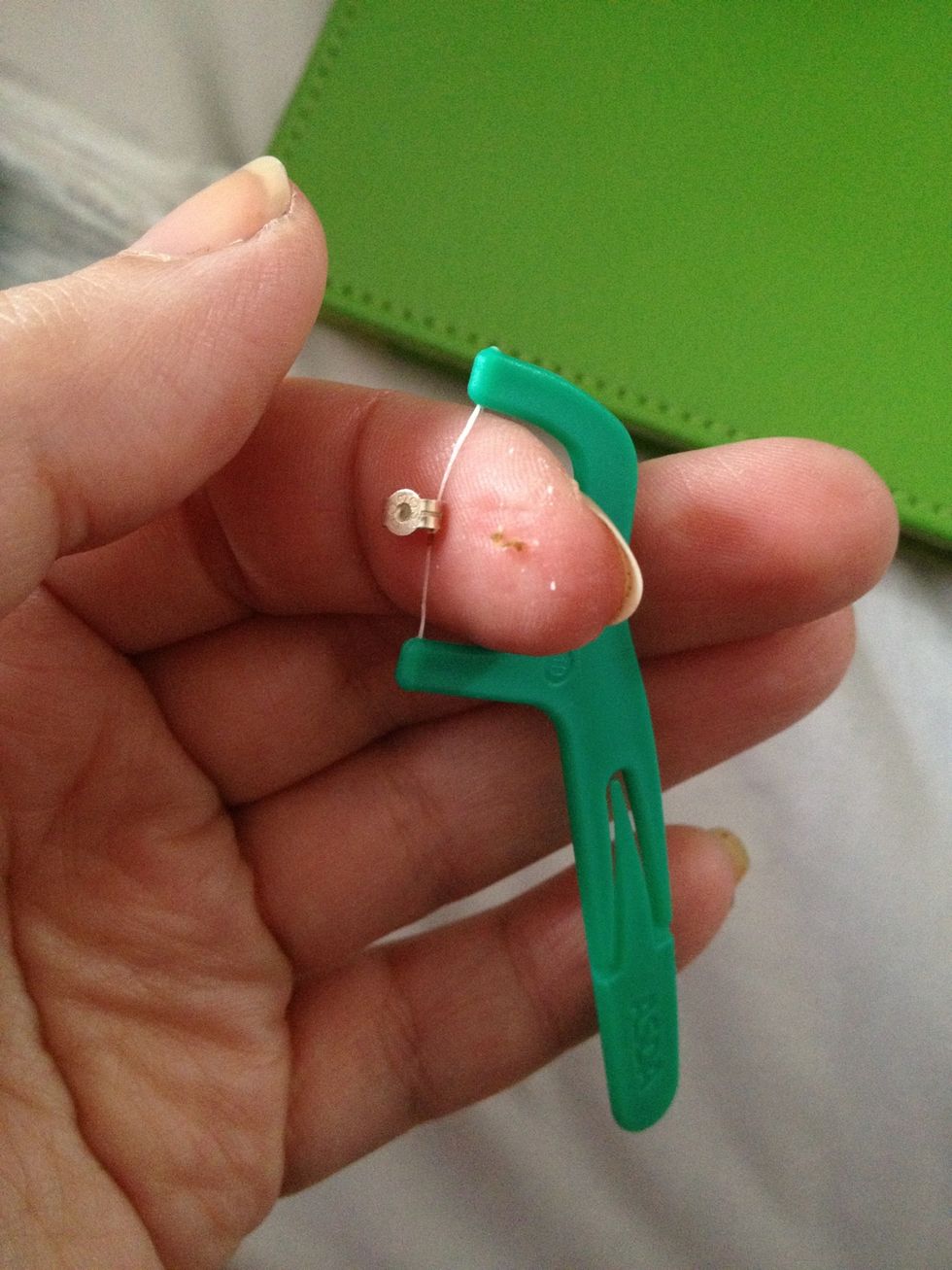 Ewwww!
Pop them back in for a final soak.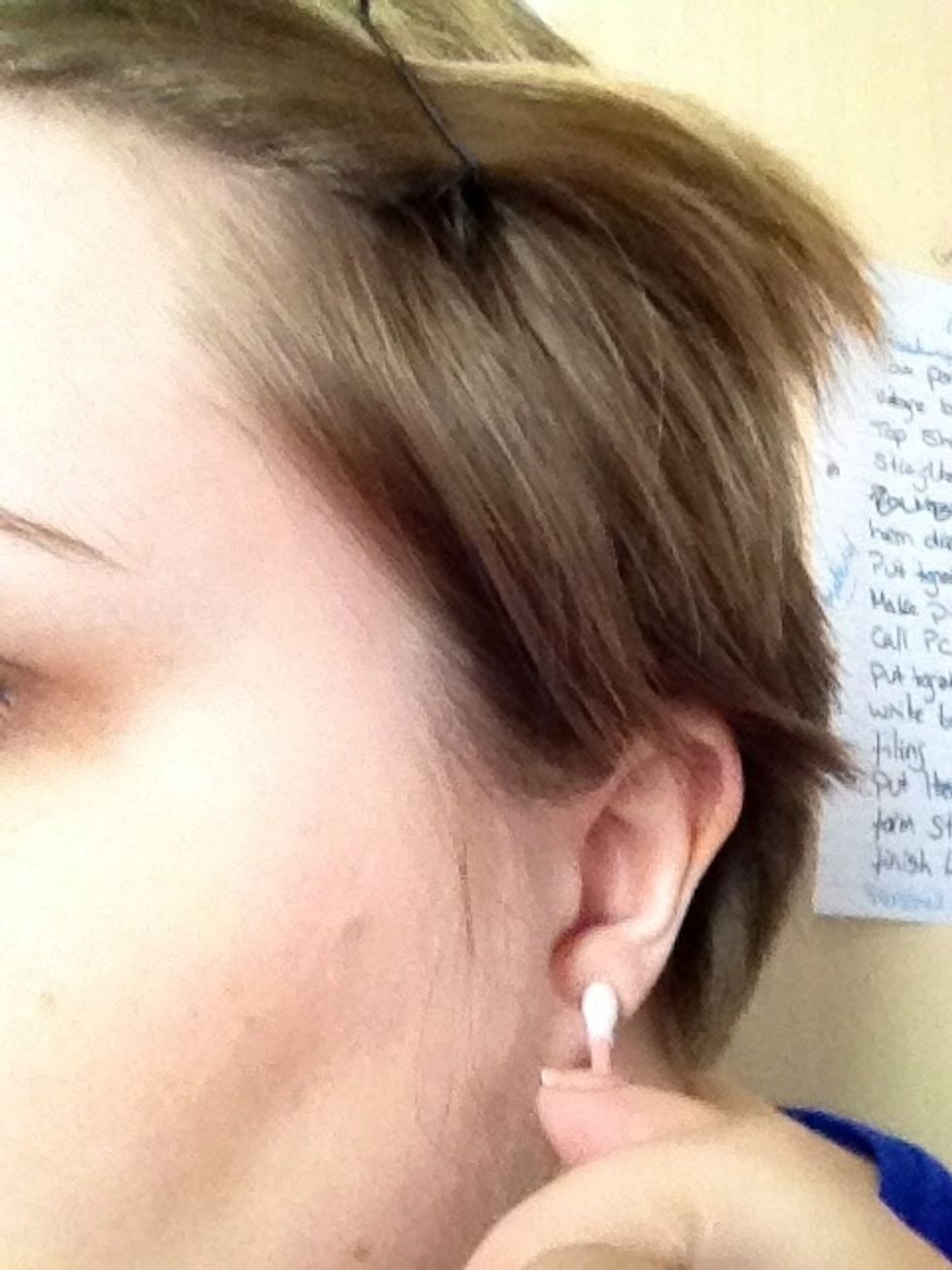 Clean the earring hole. Back as well!
Take the earrings out of soak and but straight back in, don't dry them first unless you are storing them.
Witch hazel
Cotton bud
Dental floss stick