Recently I went to a fair where a company tried to sell me shoe cleaning products for lots of $$. Here is an easy way to clean your shoes with supplies from around your home.
19
Warning- depending on the brush and soap you are using, the materials on your shoes may be sensitive. Test on a small area first.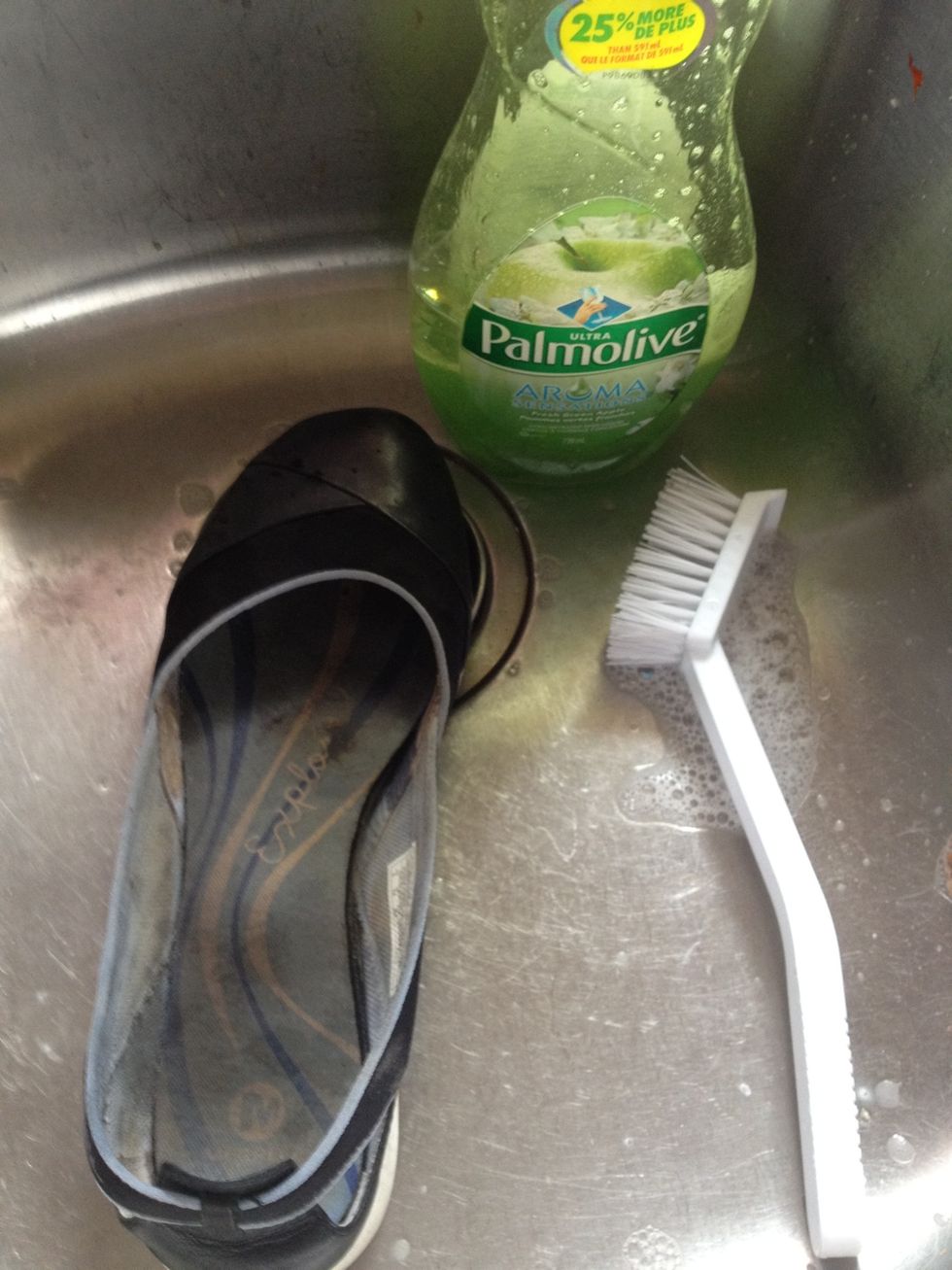 Gather your supplies and your shoes. You can do it in the sink or in the tub. I purchased this dish scrubber from the dollar store which came in a 2 pack for, you guessed it $1.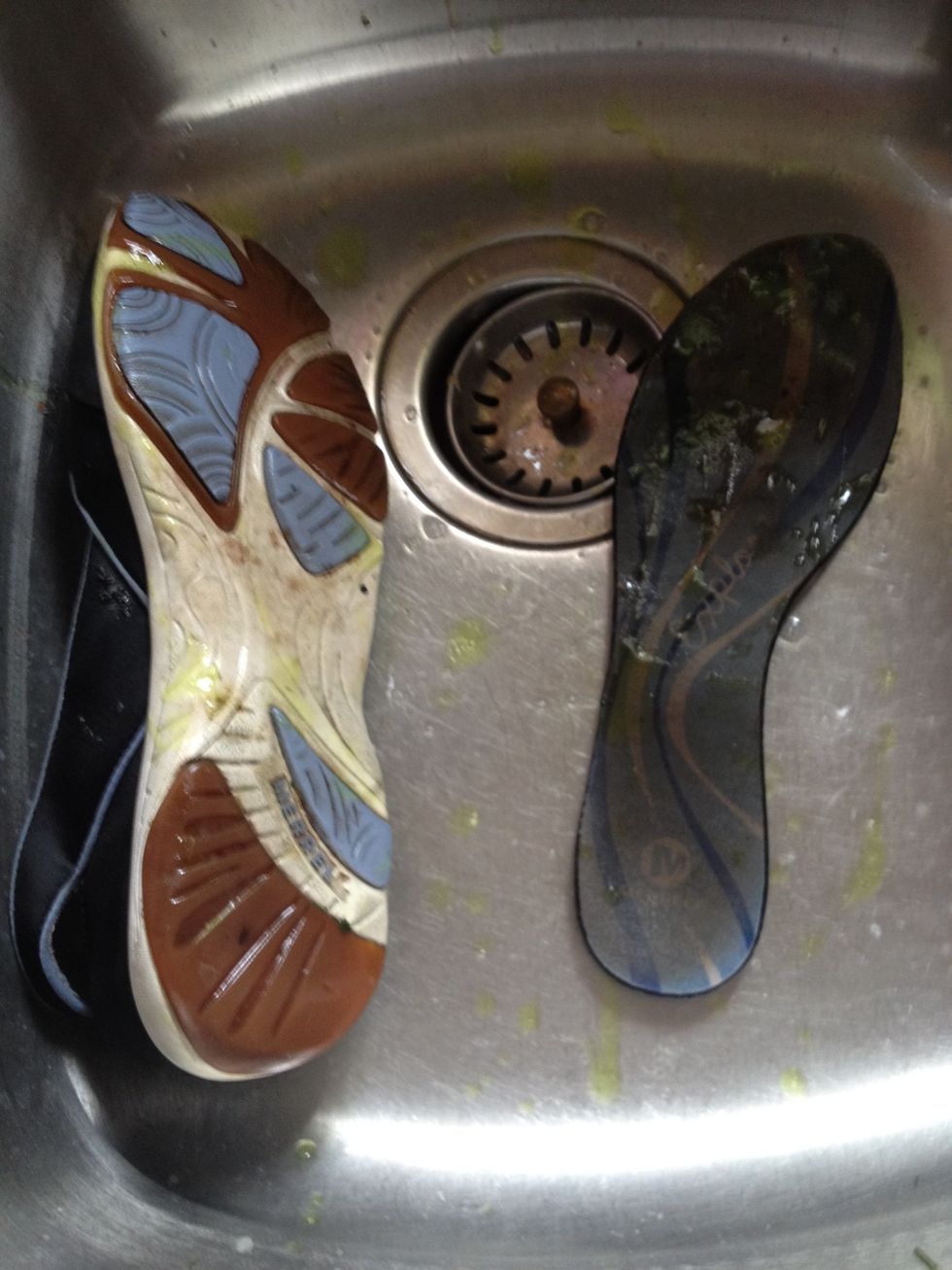 Take the insoles out if they aren't glued down. Get the shoes wet and drizzle some dish soap all over them.
Scrub scrub scrub and scrub some more!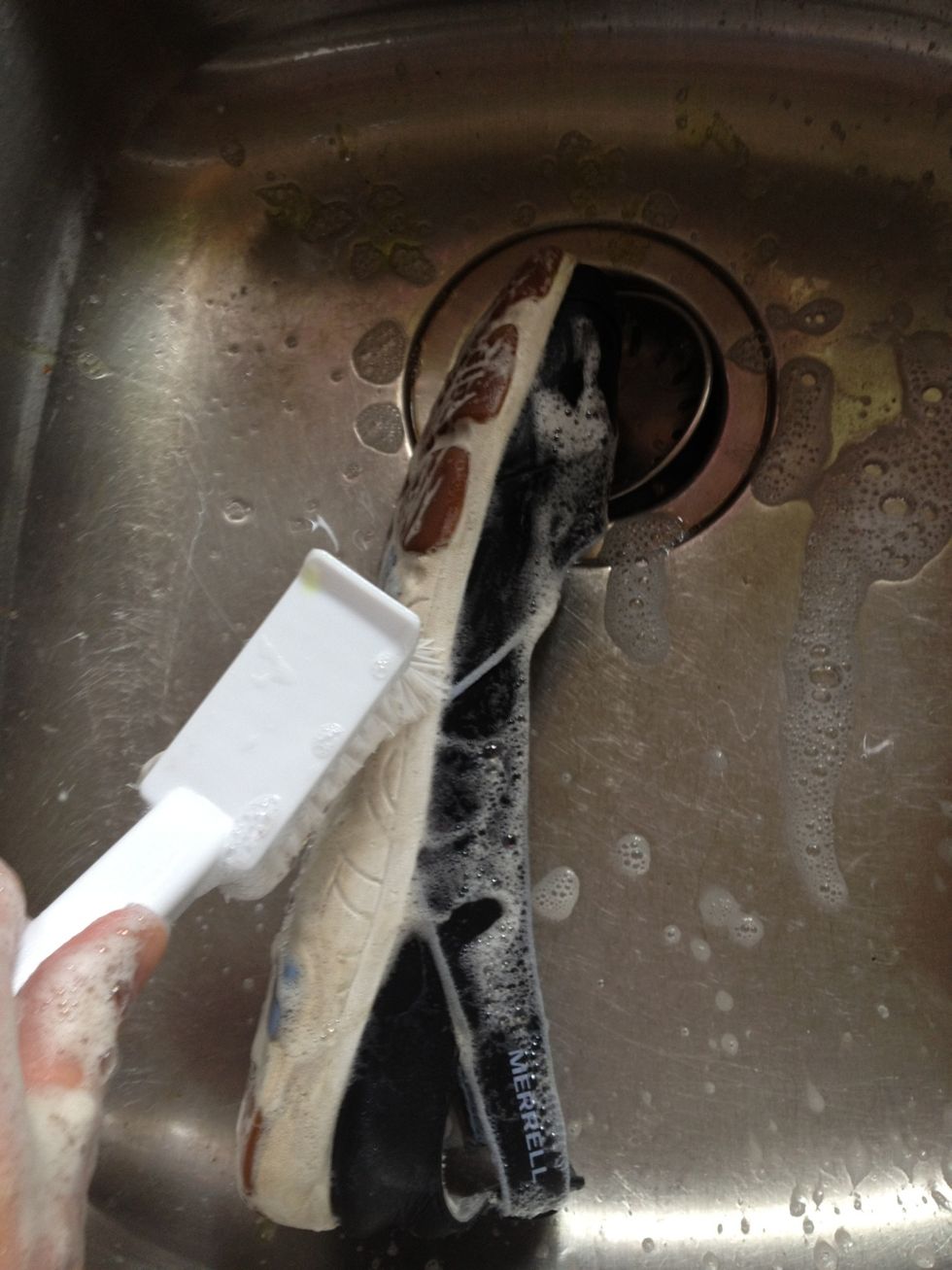 Scrub the sides to get them as close to the original colour as possible.
Scrub the tops.
Scrub the dirt and sweat from the insides.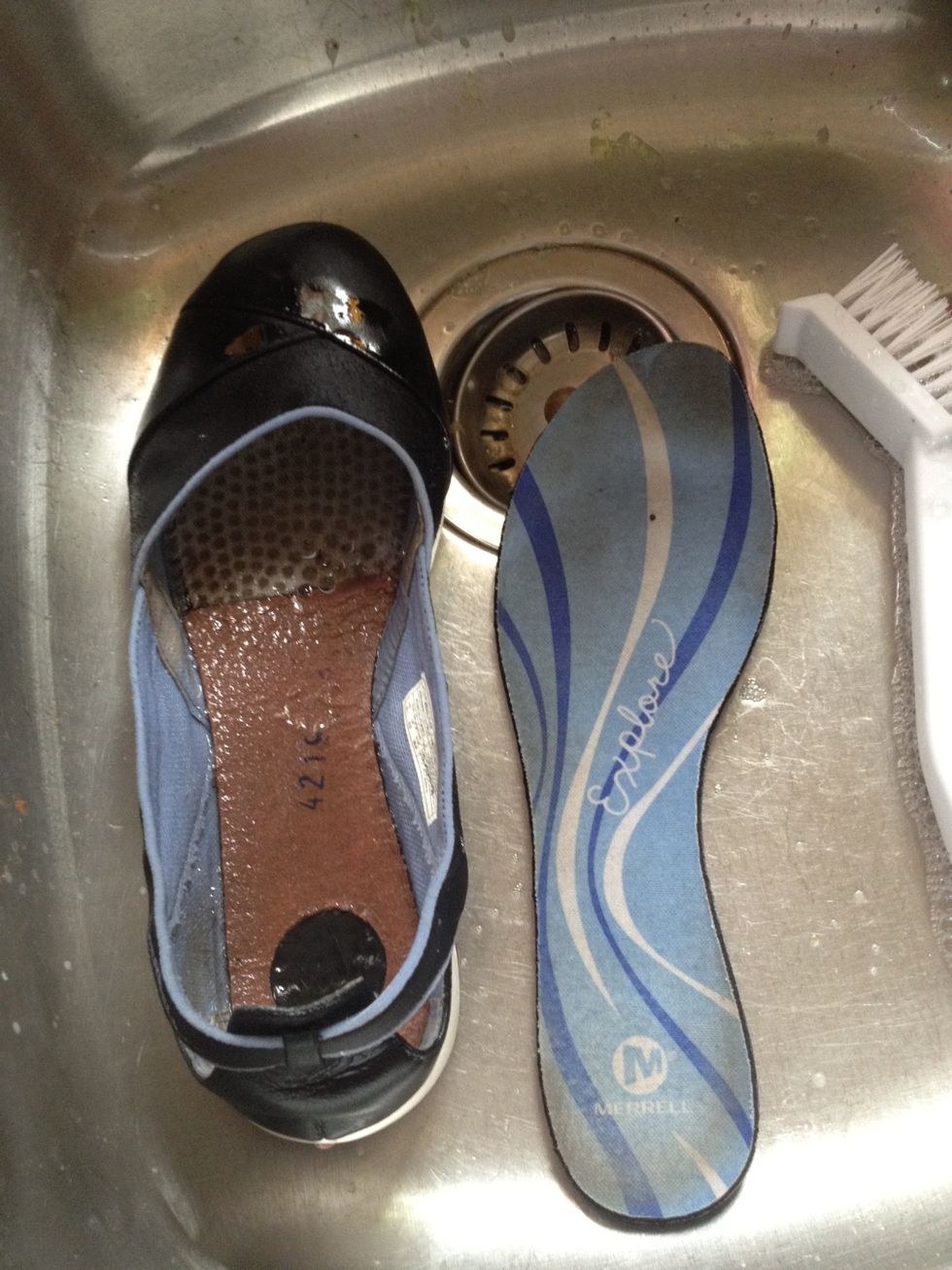 Rinse to see your progress. Soap and scrub some more if necessary.
What a difference!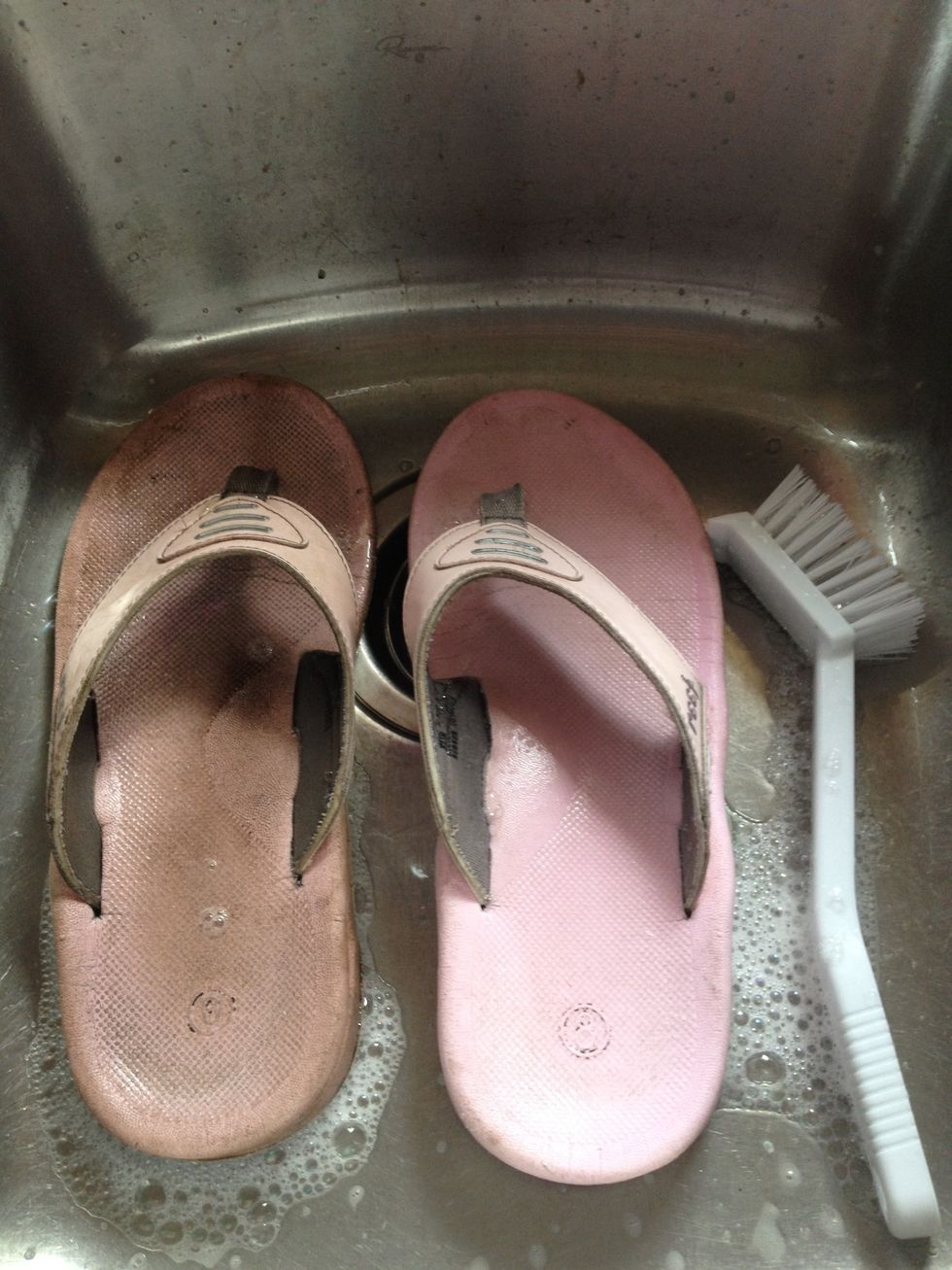 These older sandals are super comfortable but were too dirty to wear out! Don't limit this to shoes, clean out that dirty lunchbag the same way. Don't forget to clean out your sink after!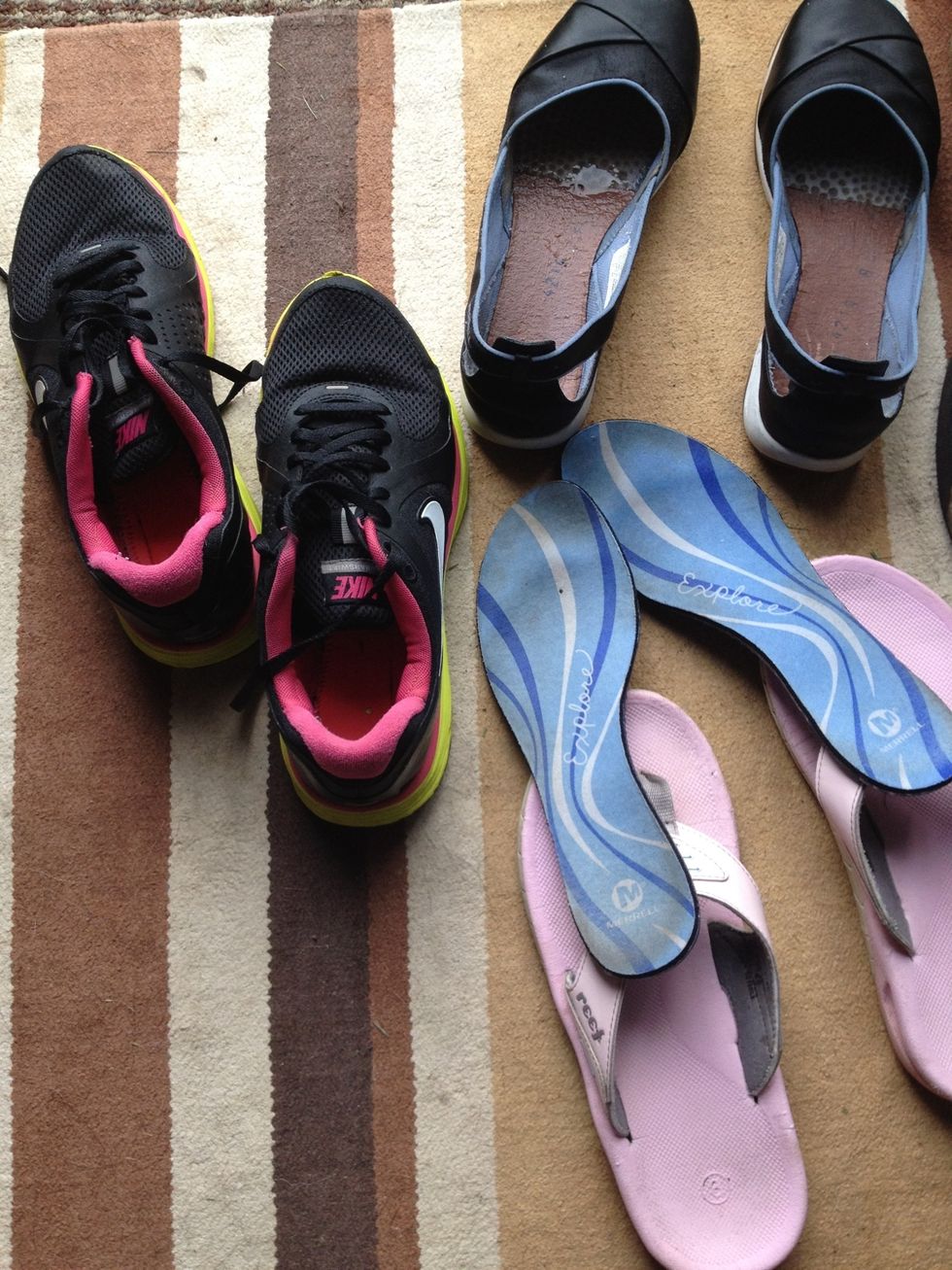 Shake out all the water and lay your shoes to dry. If your shoes are flimsy you may want to stuff paper towel or newspaper inside so that they keep their shape.
5.0Tbsp Dish soap
1.0 Dish scrubber