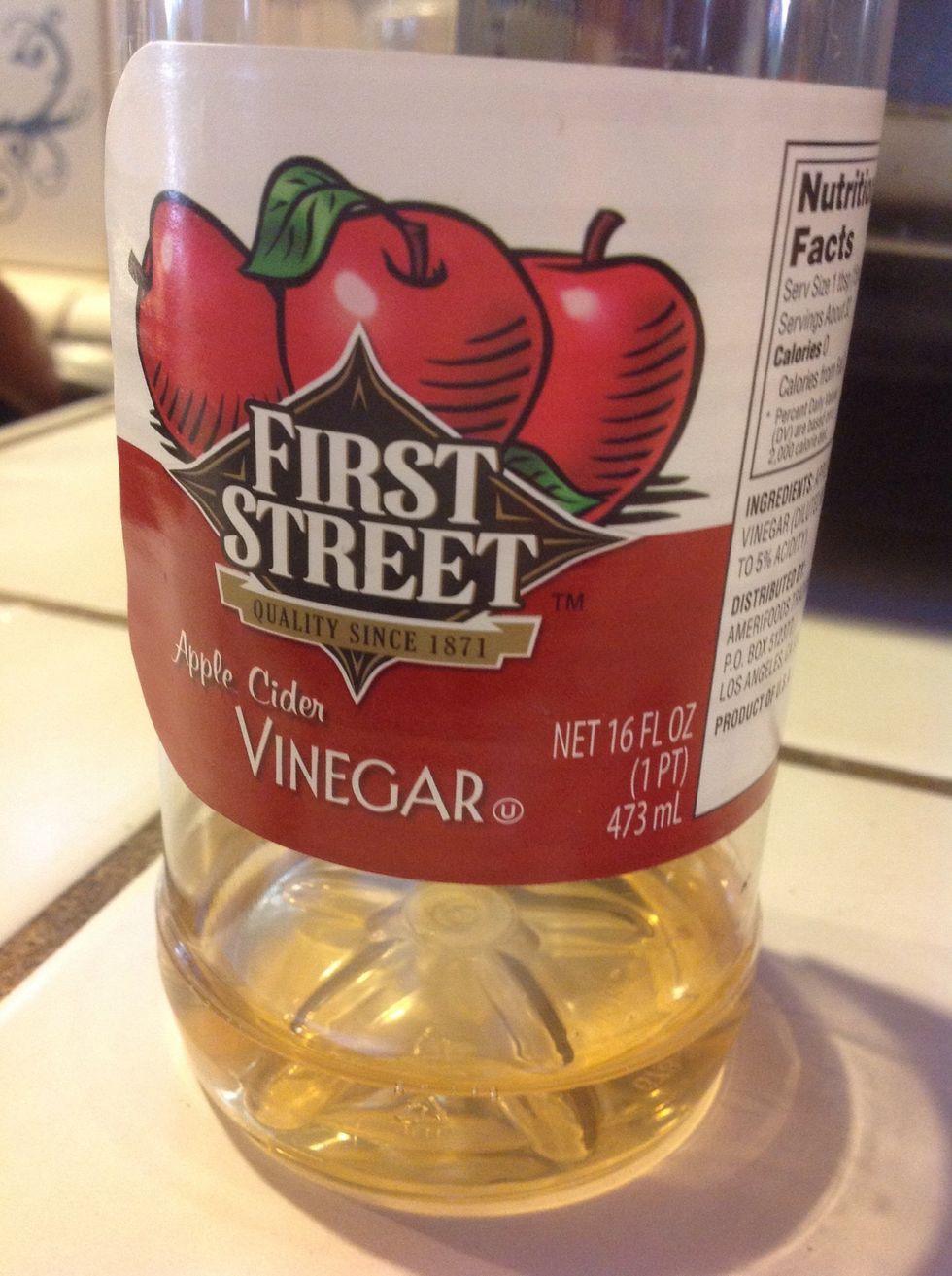 Just your basic bottle of vinegar.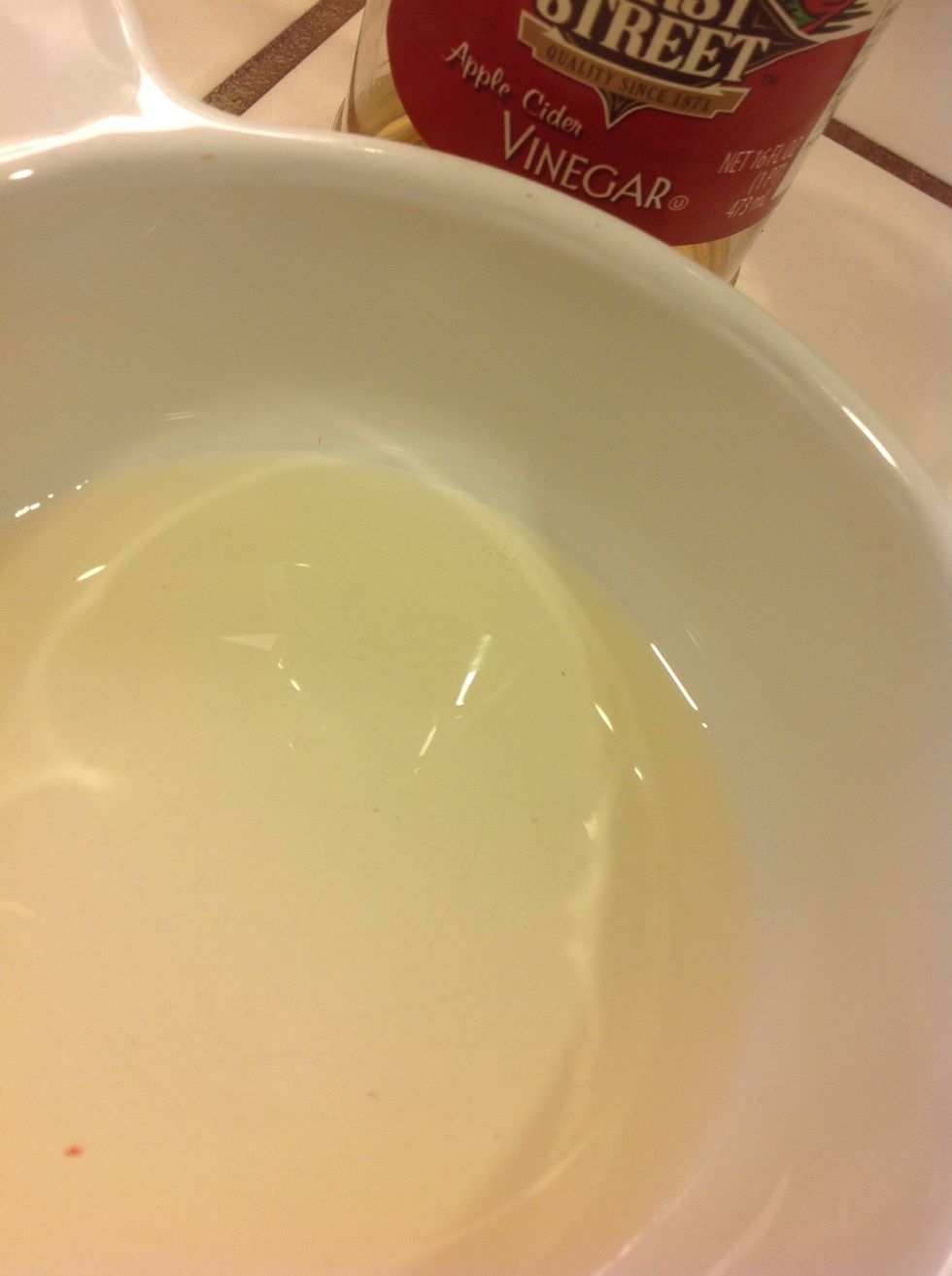 Add a tablespoon to a bowl, and then 1/4 'ish cup of water to dilute.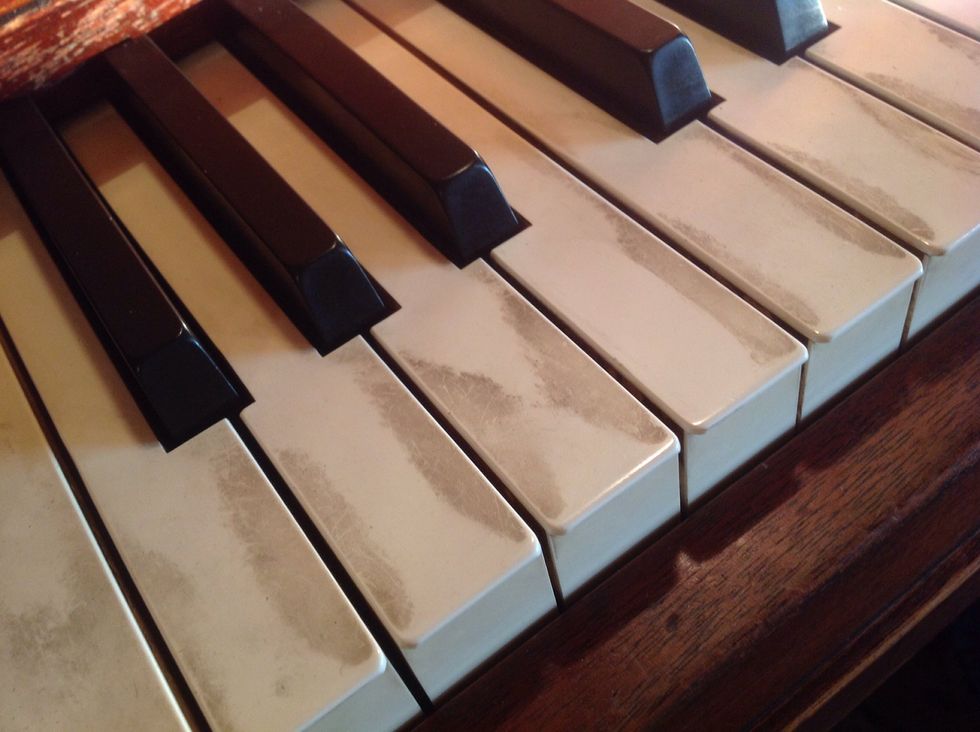 With daily use, and grandchildren banging on the keys.....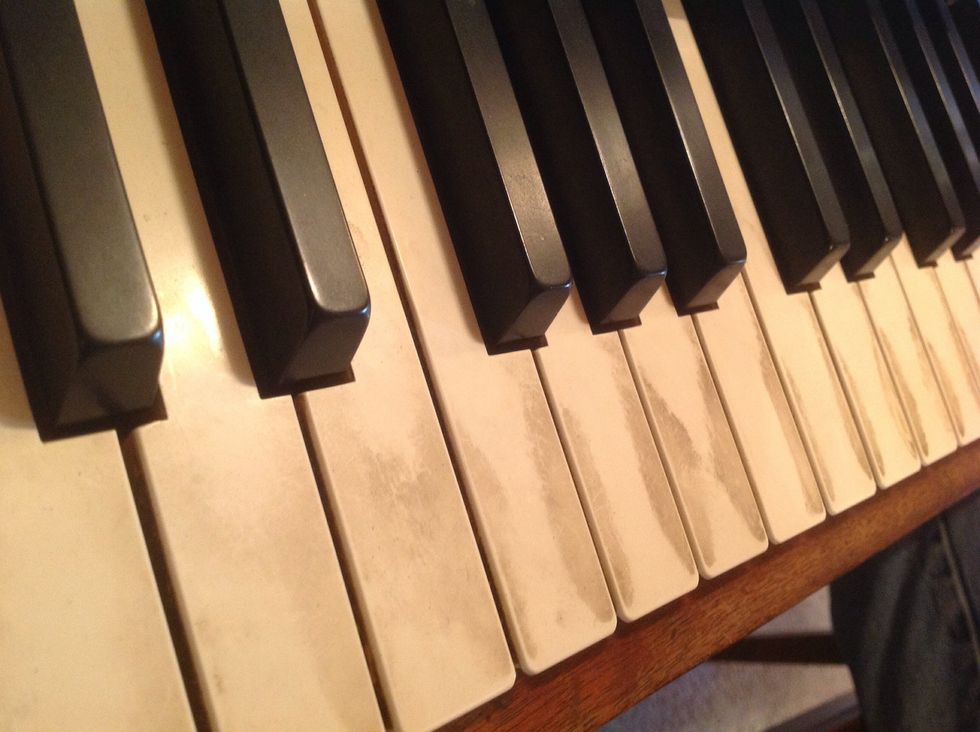 well overdue for a clean.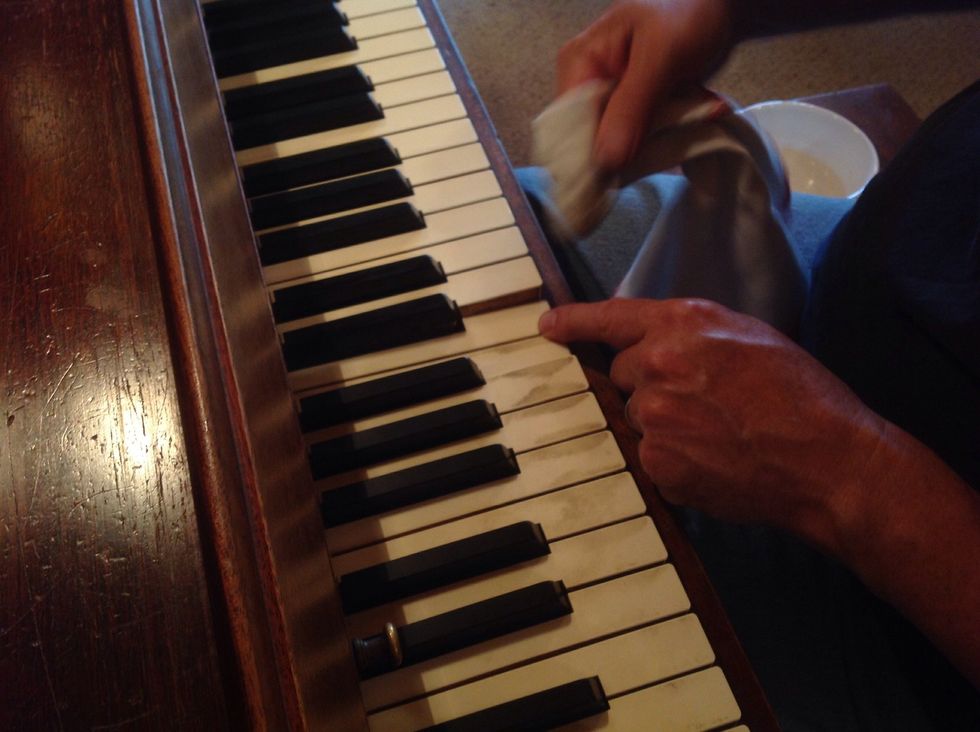 Use a white cloth (as you do not want any color dyes bleeding onto the keys) Dip in vinegar and clean each key one at a time, drying after each key. You do not want water leaking down into the piano.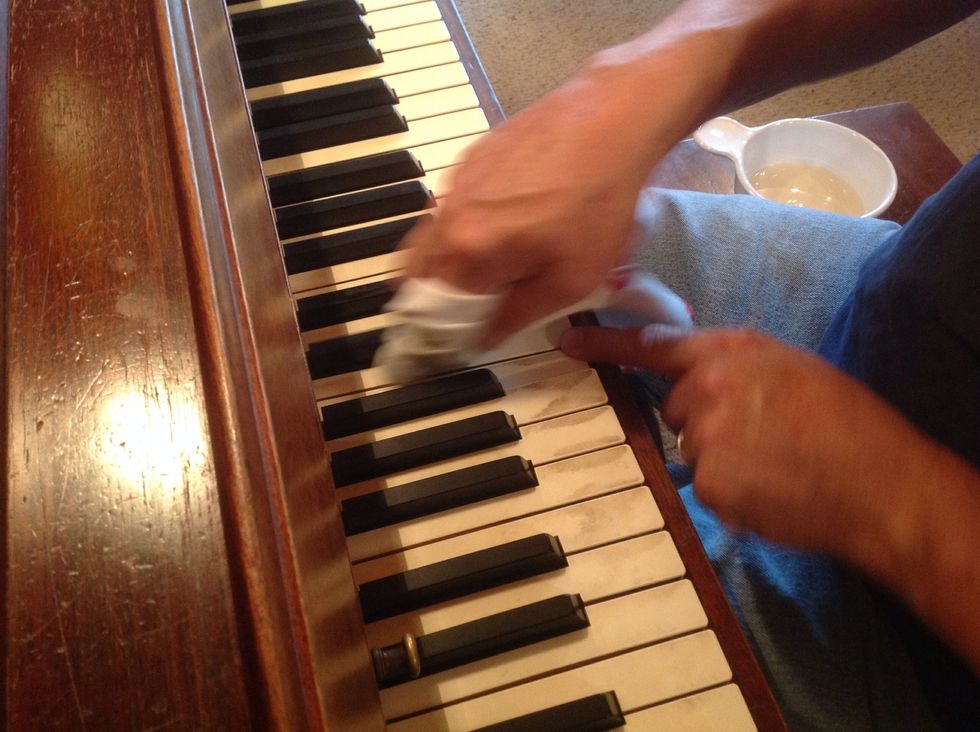 With this solution it will not take much scrubbing, it will cut through the dirt easily.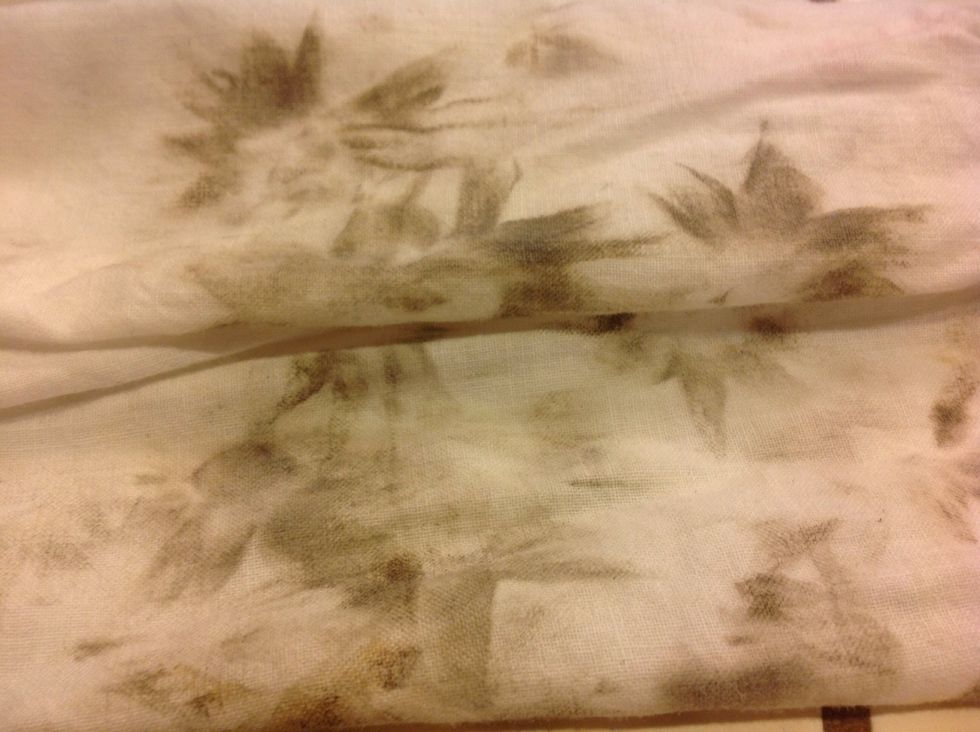 Yuck!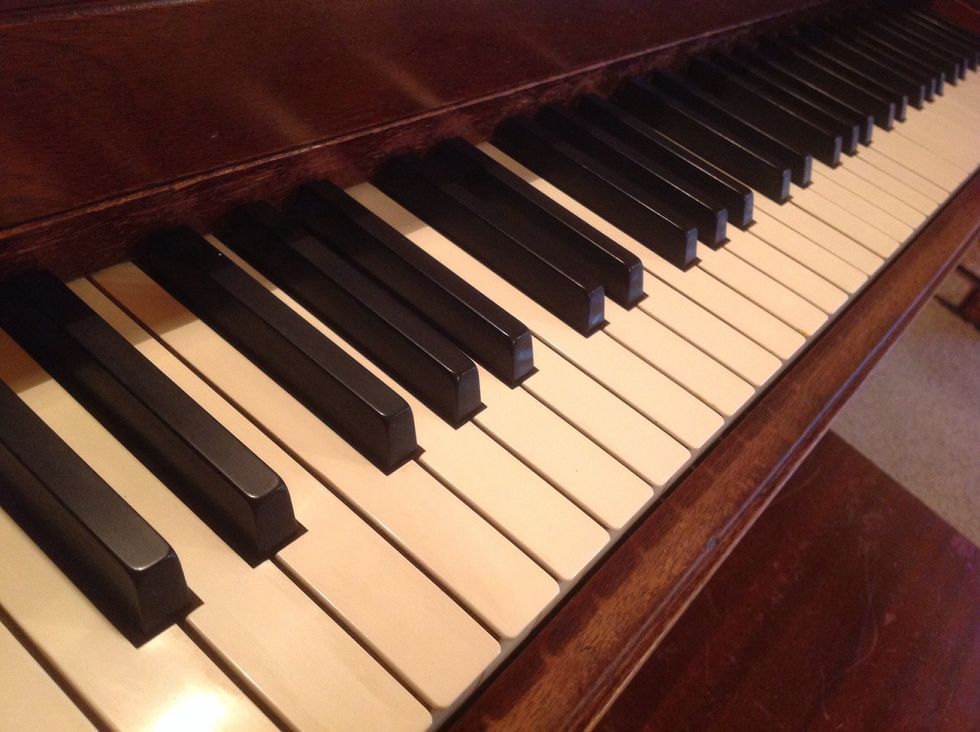 Nice....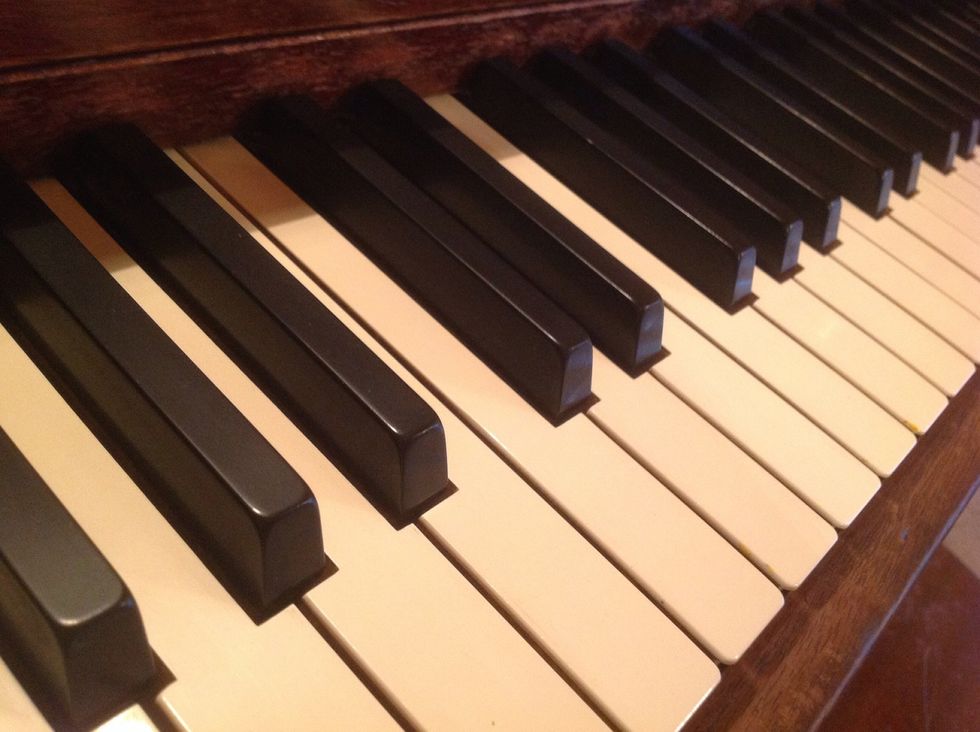 Good as new!
Vinegar
Water
Soft, white color cloth
Piano