I'm remodeling my kitchen & bringing it from a dated cluttered space to a vintage, open & inviting place. I found this old hardware in my mother-in-laws clutter & I knew they'd be perfect to re-use!
525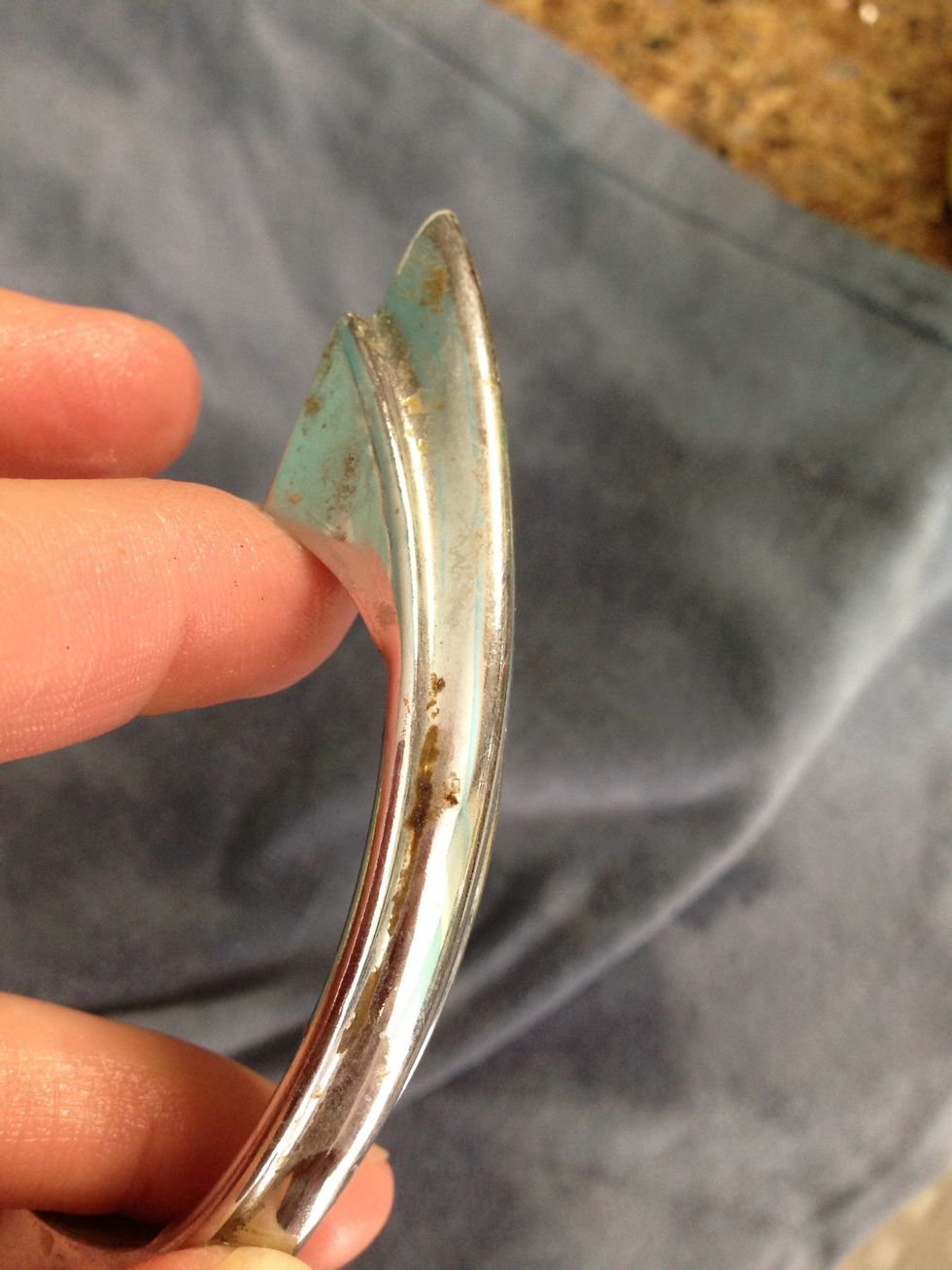 Ok, here's these yucky gross hardware that I hope to restore!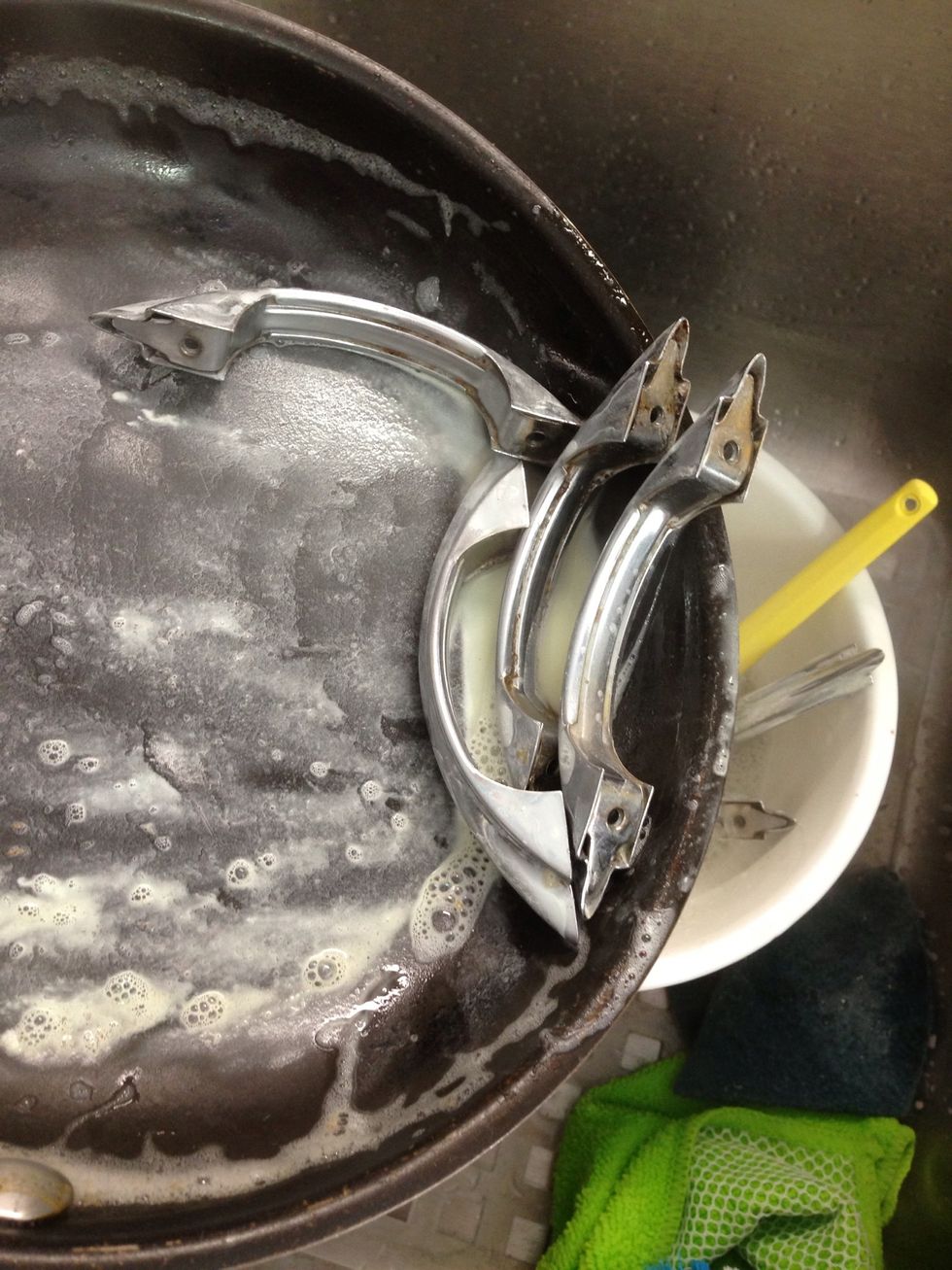 Place the old hardware and enough water to completely cover them and a generous squirt of dish soap in a pan. Bring to a boil. Don't use your favorite pan, it's going to get disgusting ;(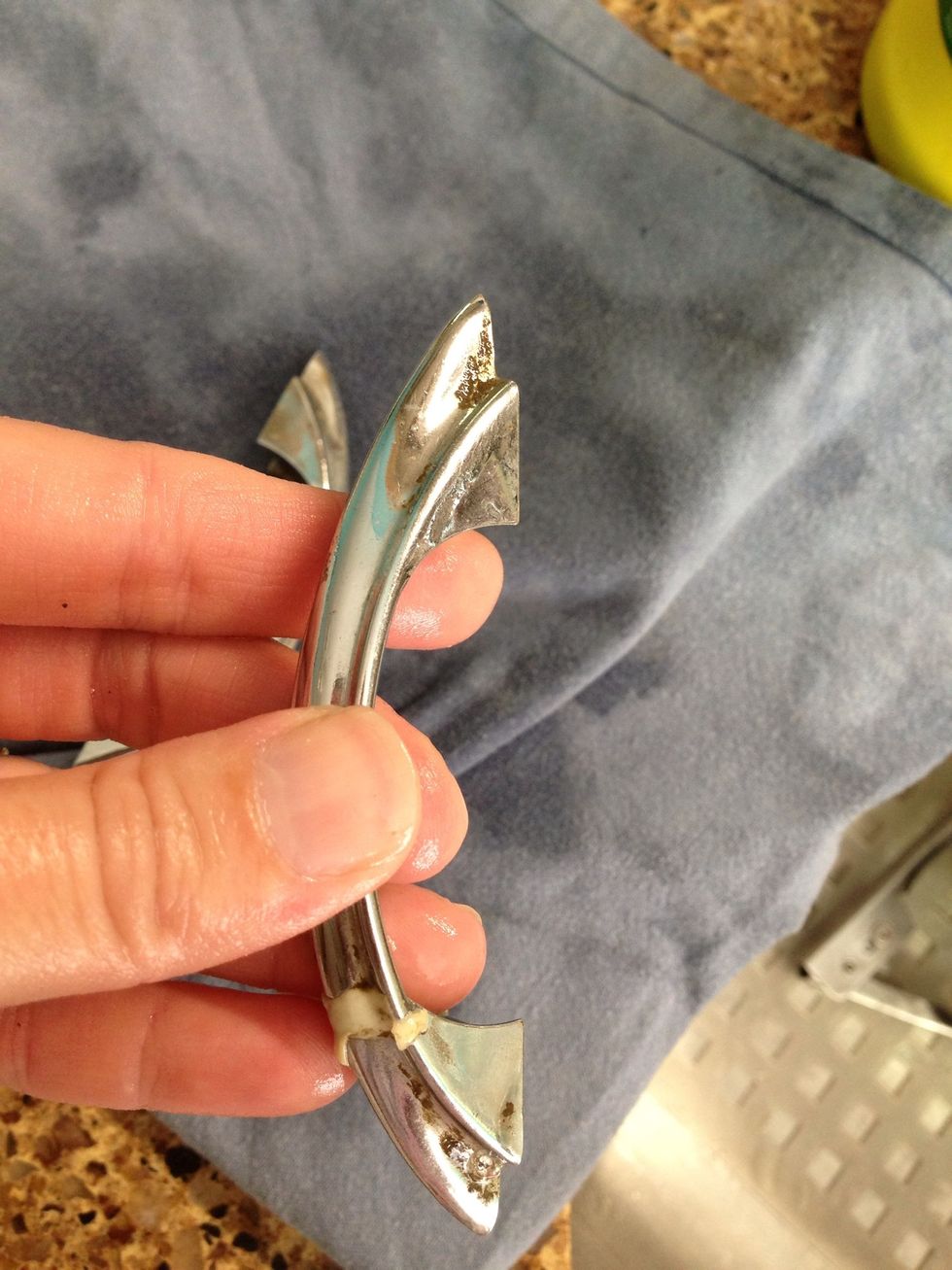 These are pretty disgusting! Add a few tablespoons of vinegar to the water too.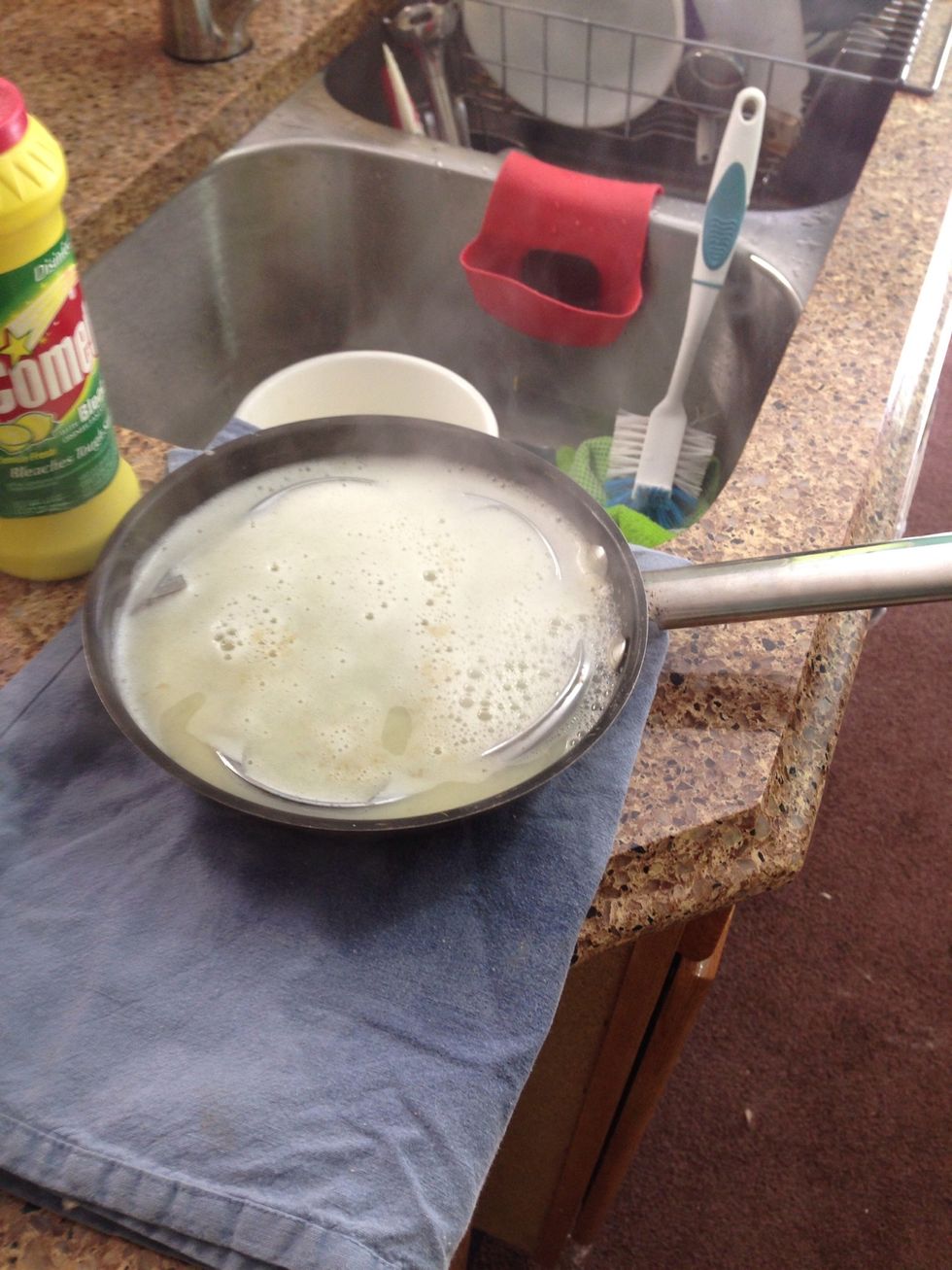 Add a tablespoon of "Comet" or baking soda into the boiling pot of your yummy 50 year old greasy grime. Be careful, it really foams up!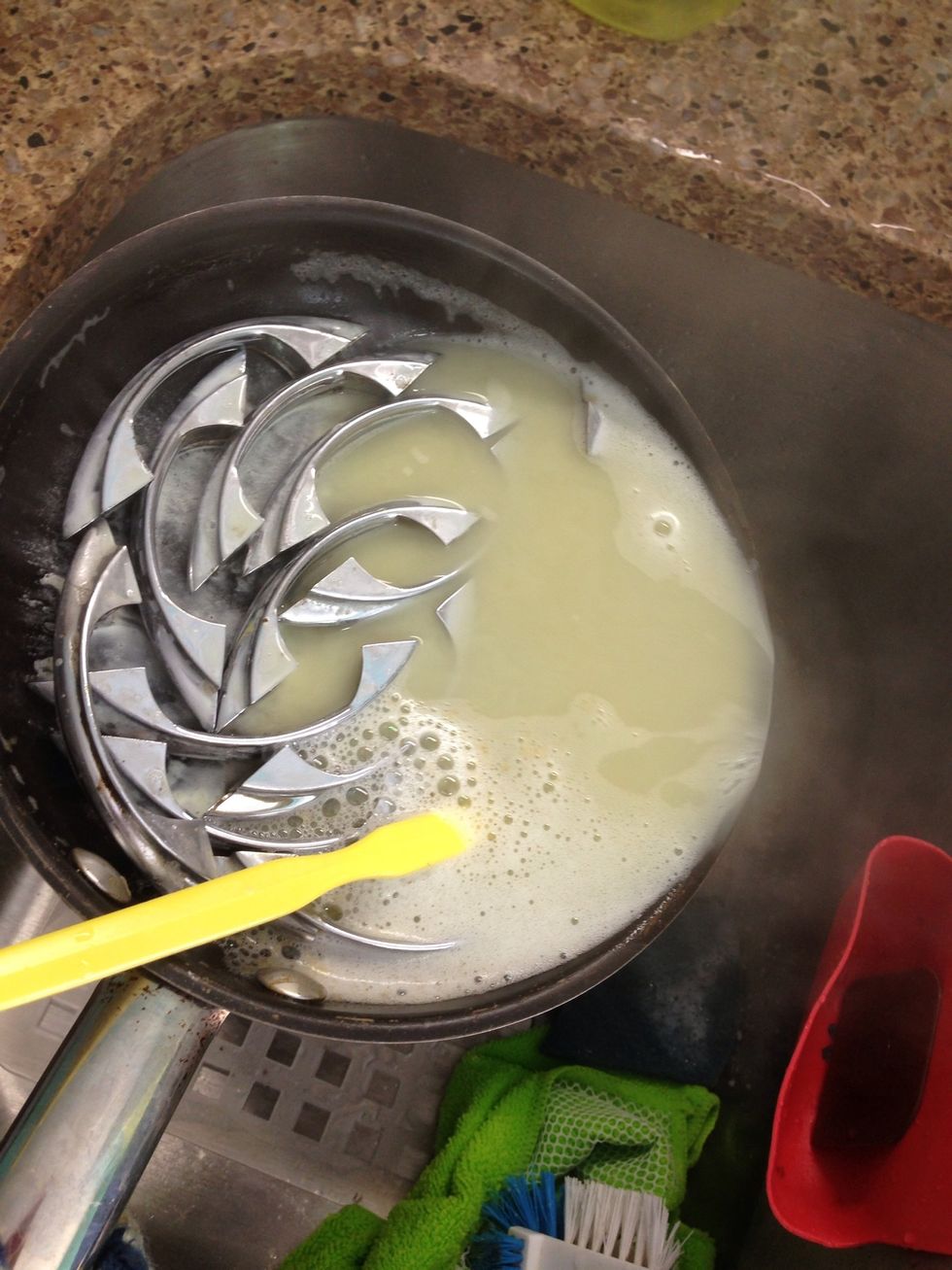 Simmer or low boil for 10 mins. Drain off your "goo stew".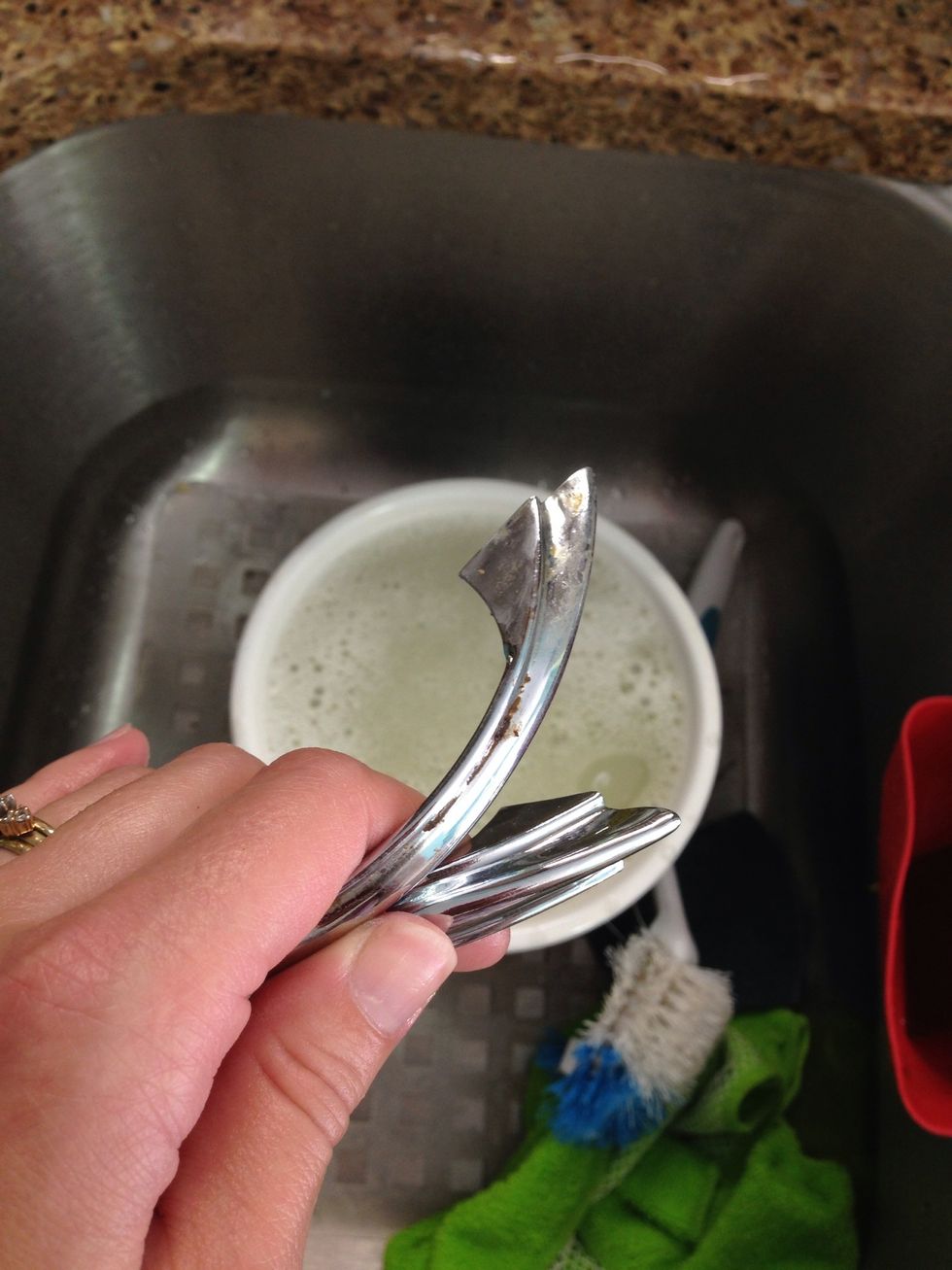 Quite a bit of the grime chunks boiled off, but the stuff still on them is soft and easily removed with an old toothbrush.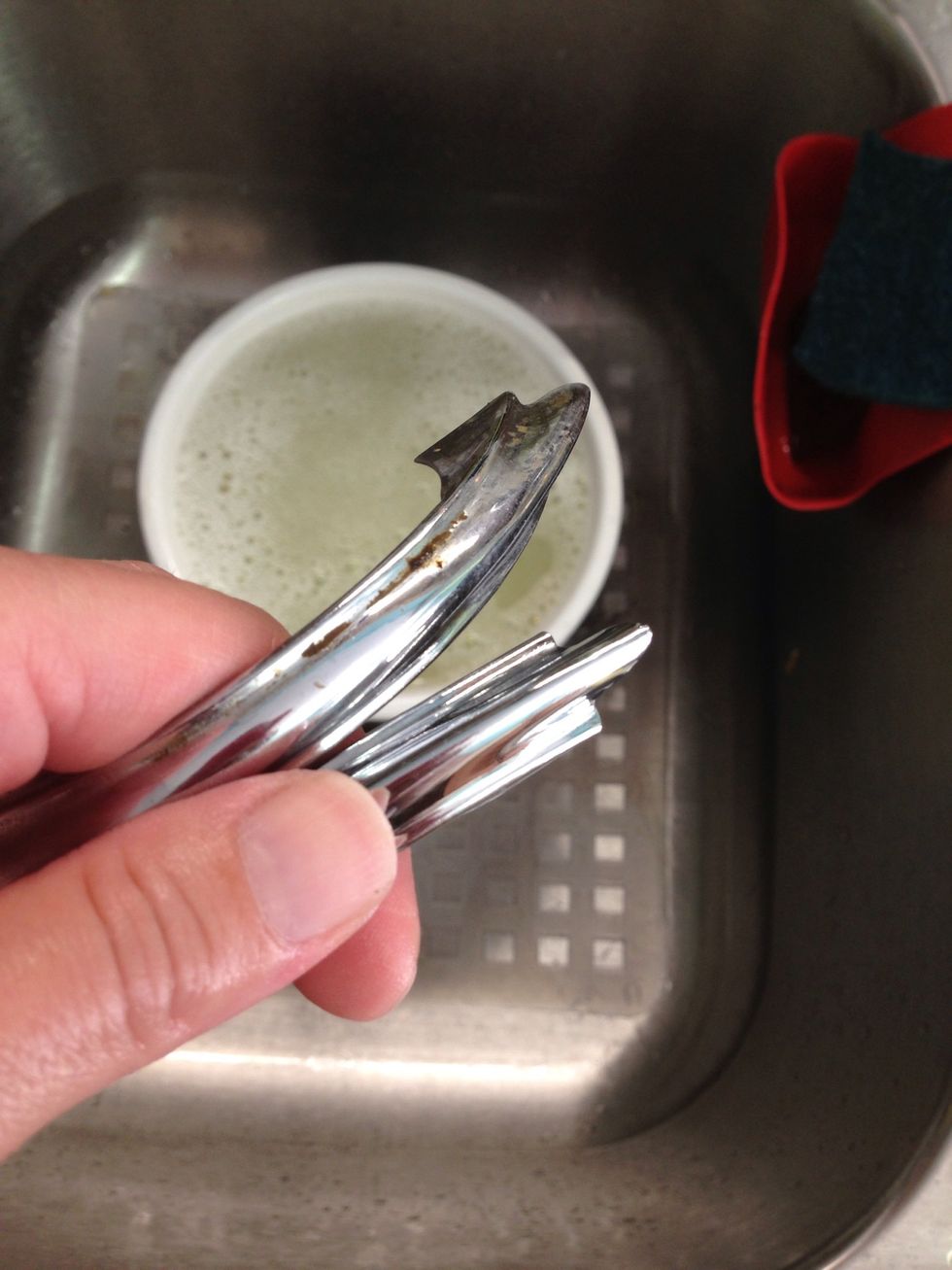 The gunk comes right off with the toothbrush and some elbow effort. (Can't say grease cuz that's what we're trying to remove here)!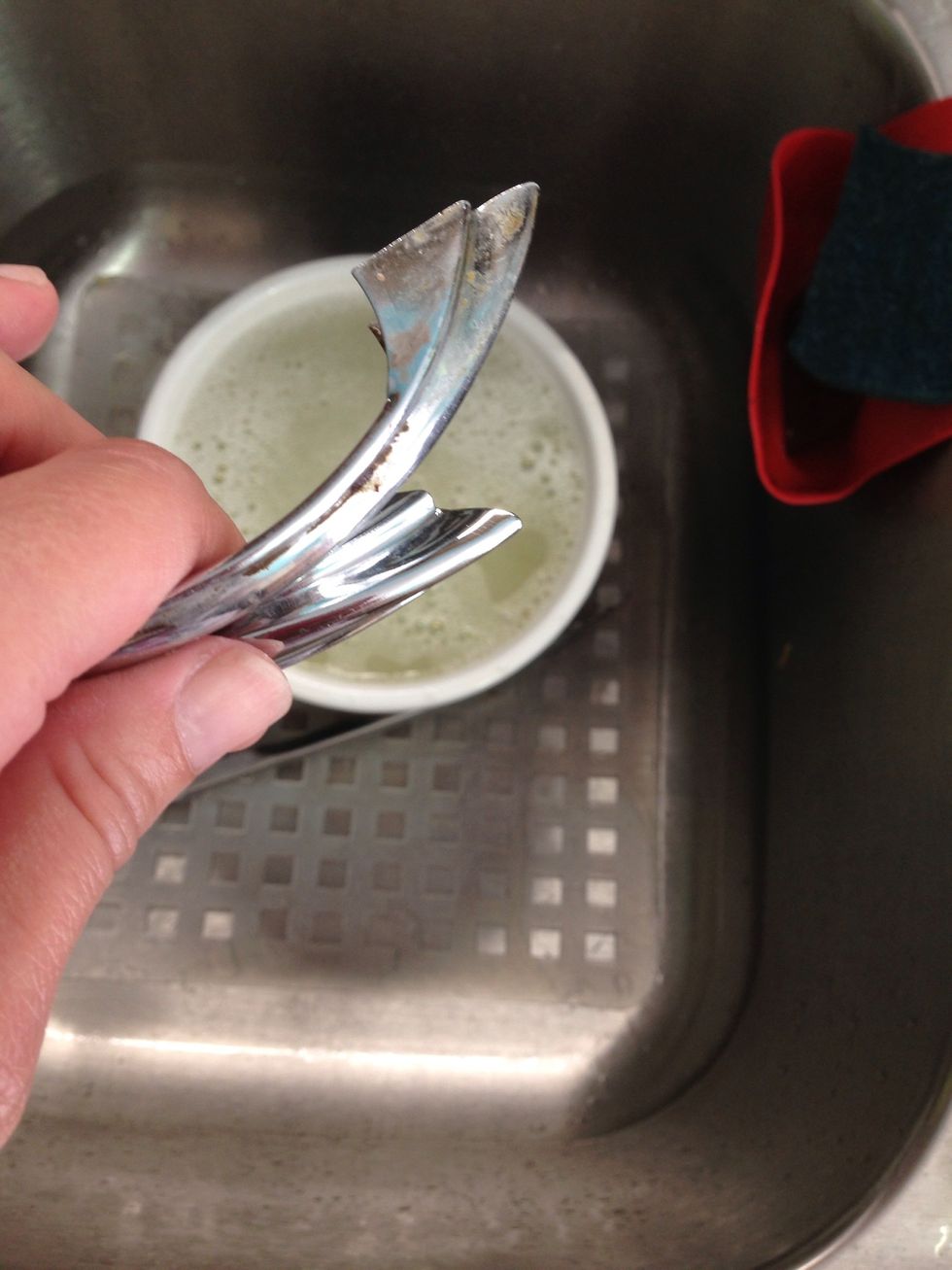 Then I rinsed them thoroughly with warm water.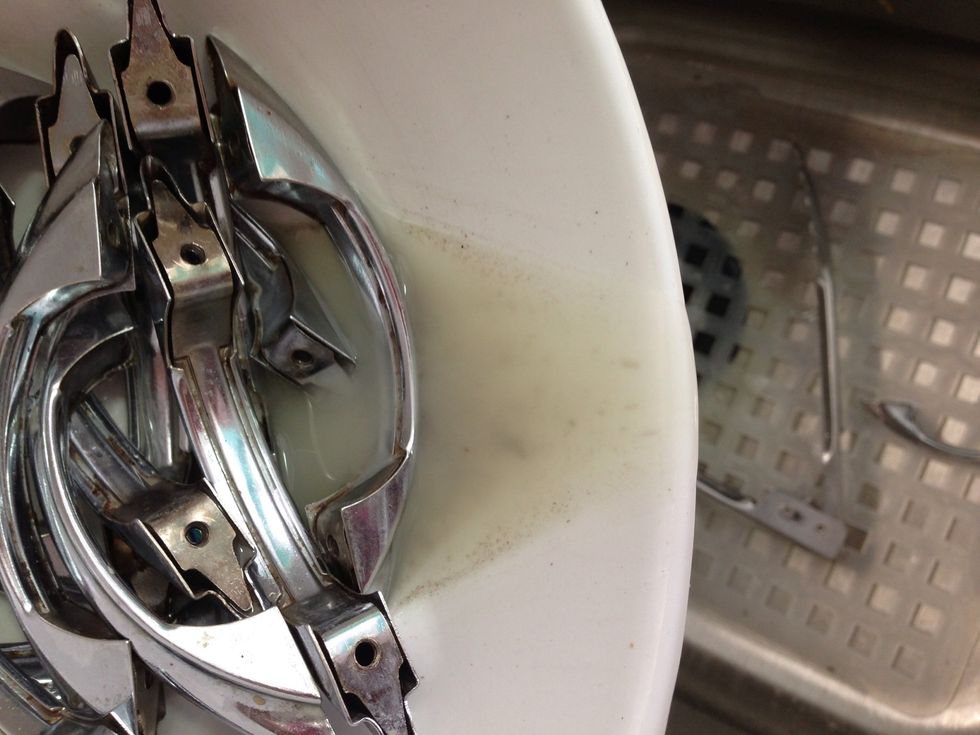 Just look at all the crud that was in the bottom of the pot!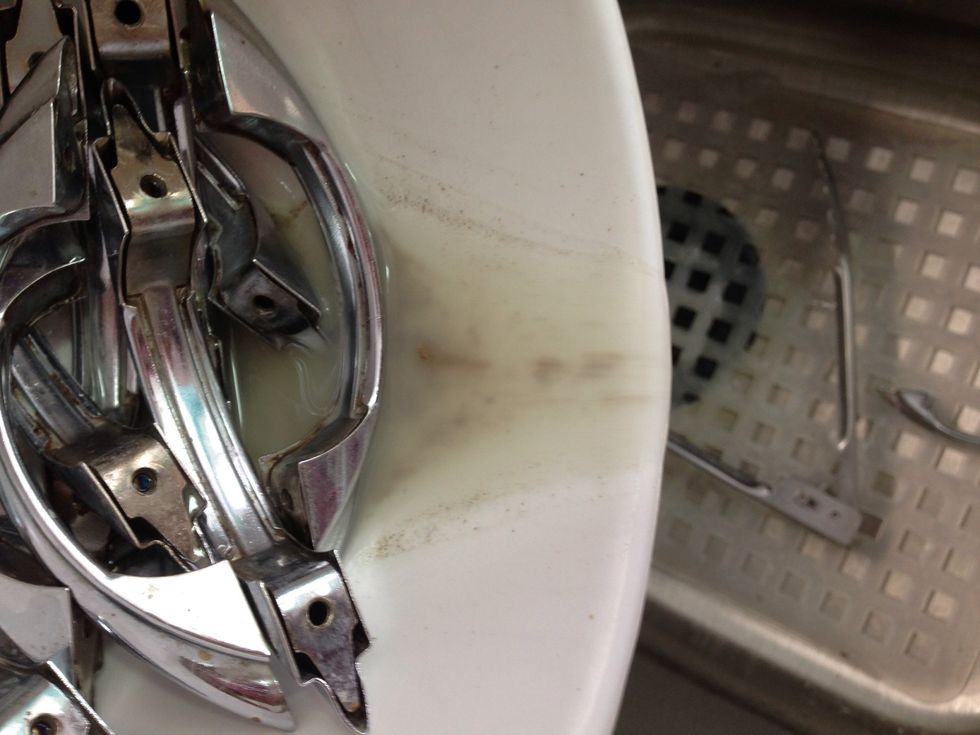 Just another crud shot. In case you didn't quite see all the gunk and filth that was liberated from these things.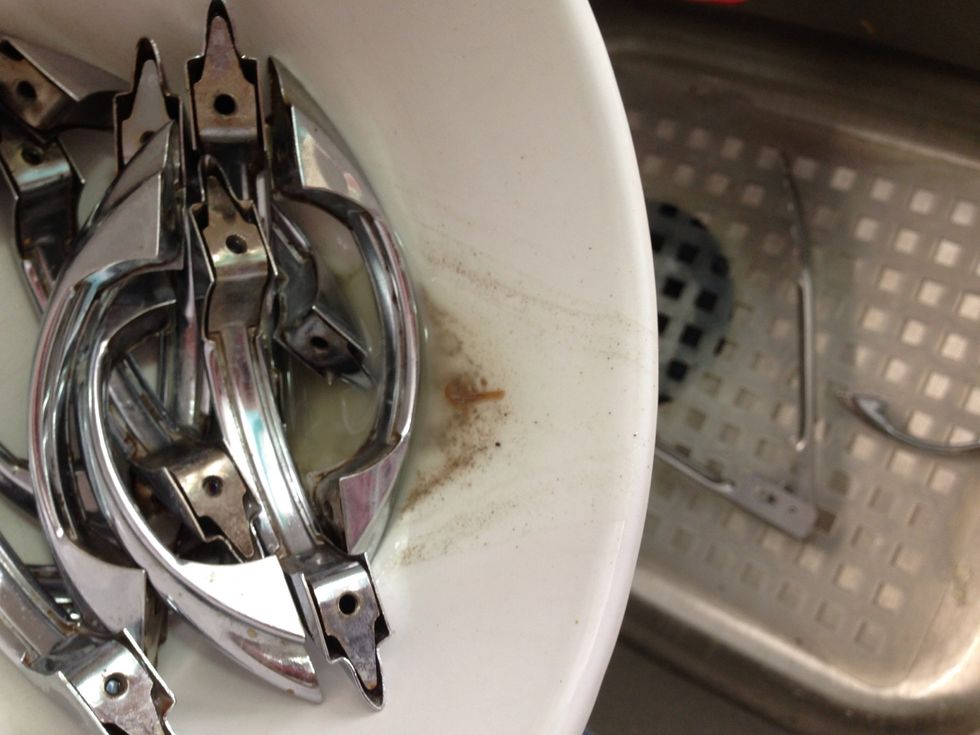 Yuck!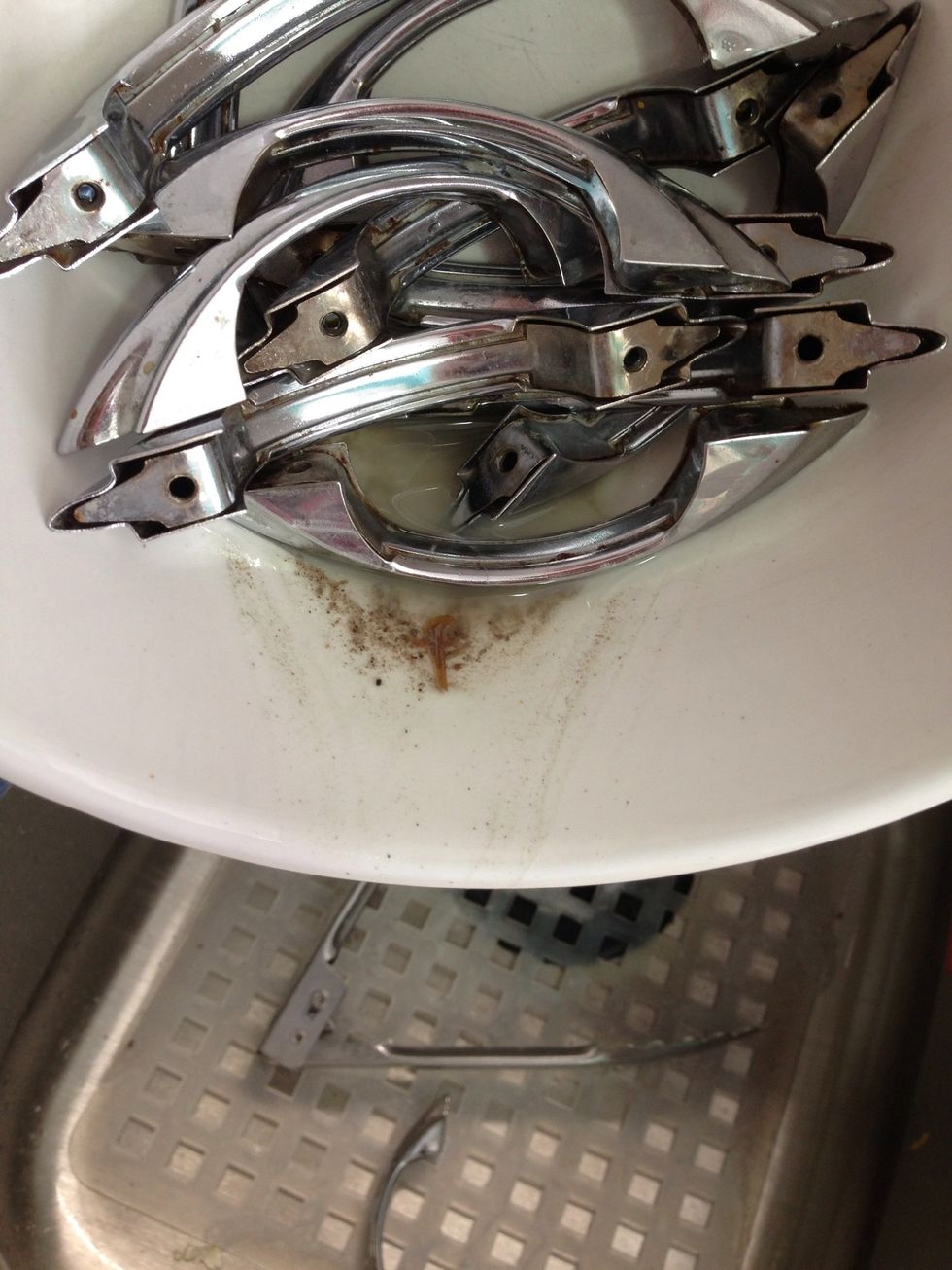 They're starting to show some real promise though!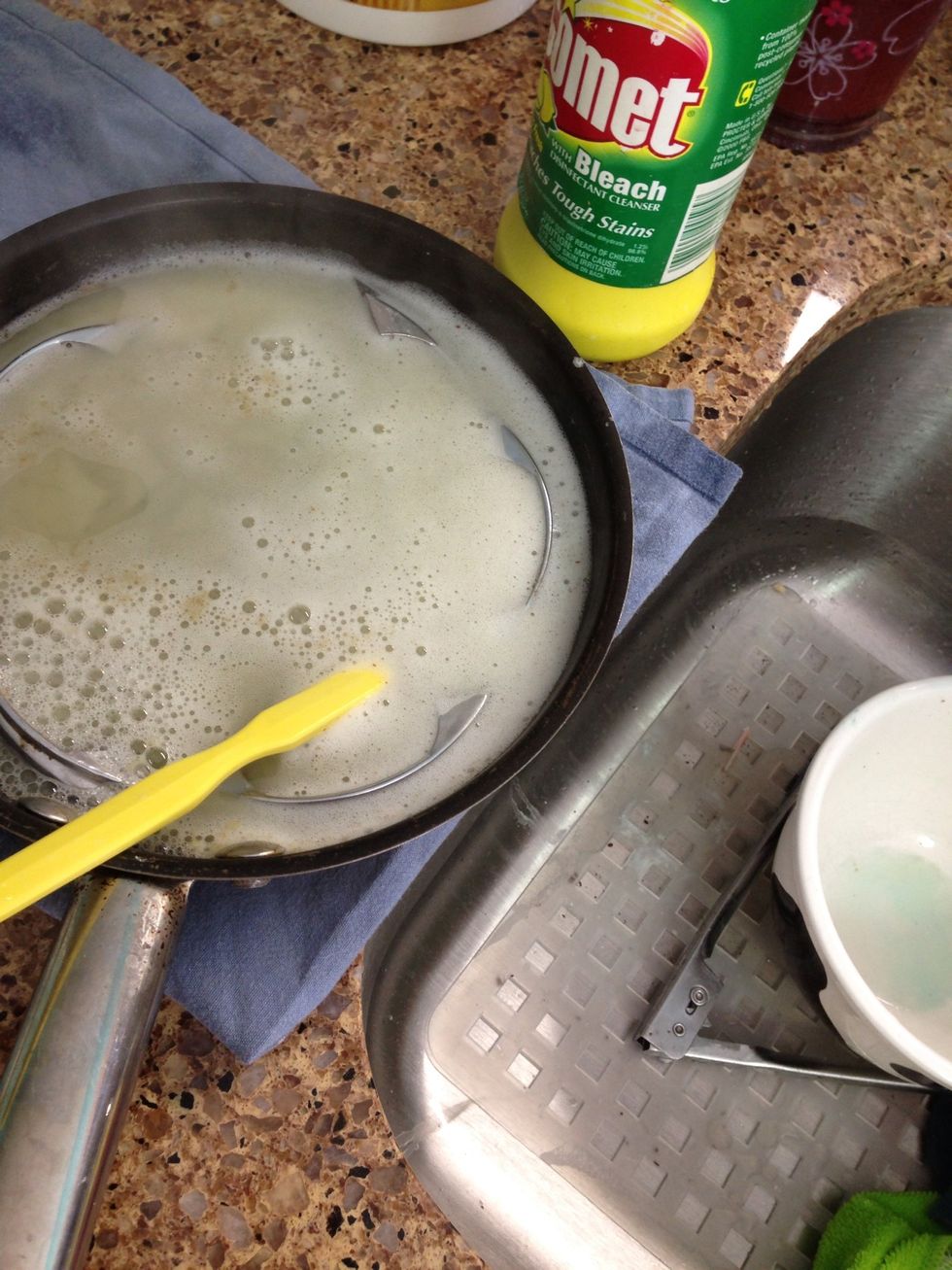 I had so many pieces of hardware that I had to do it twice 😩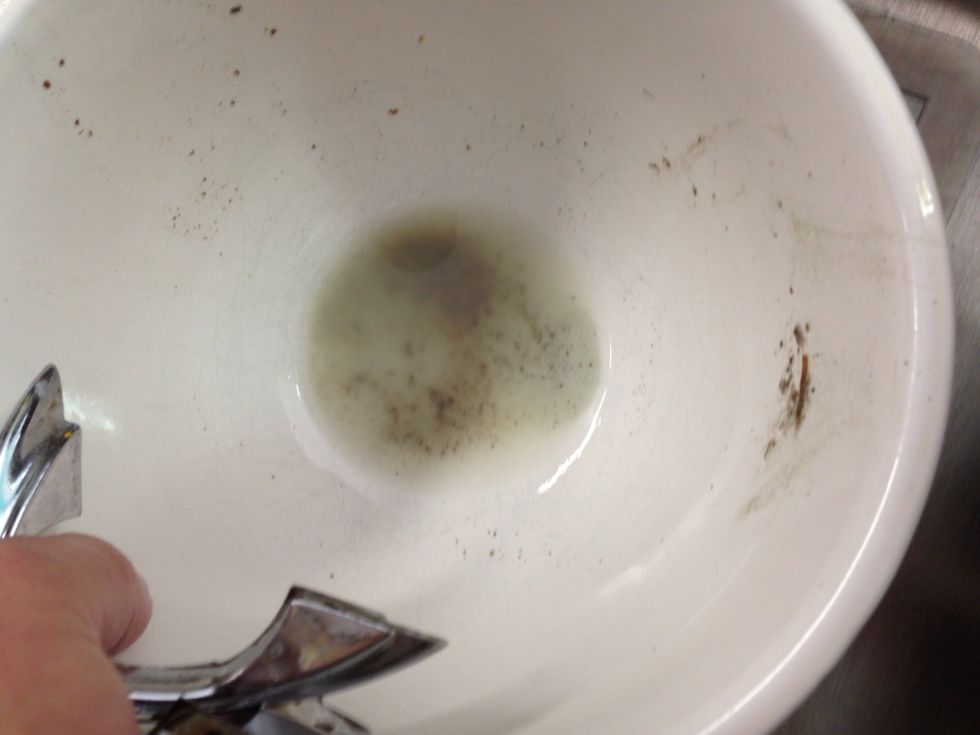 Finally all 29 of them were scrubbed and rinsed! Whew! That was fun.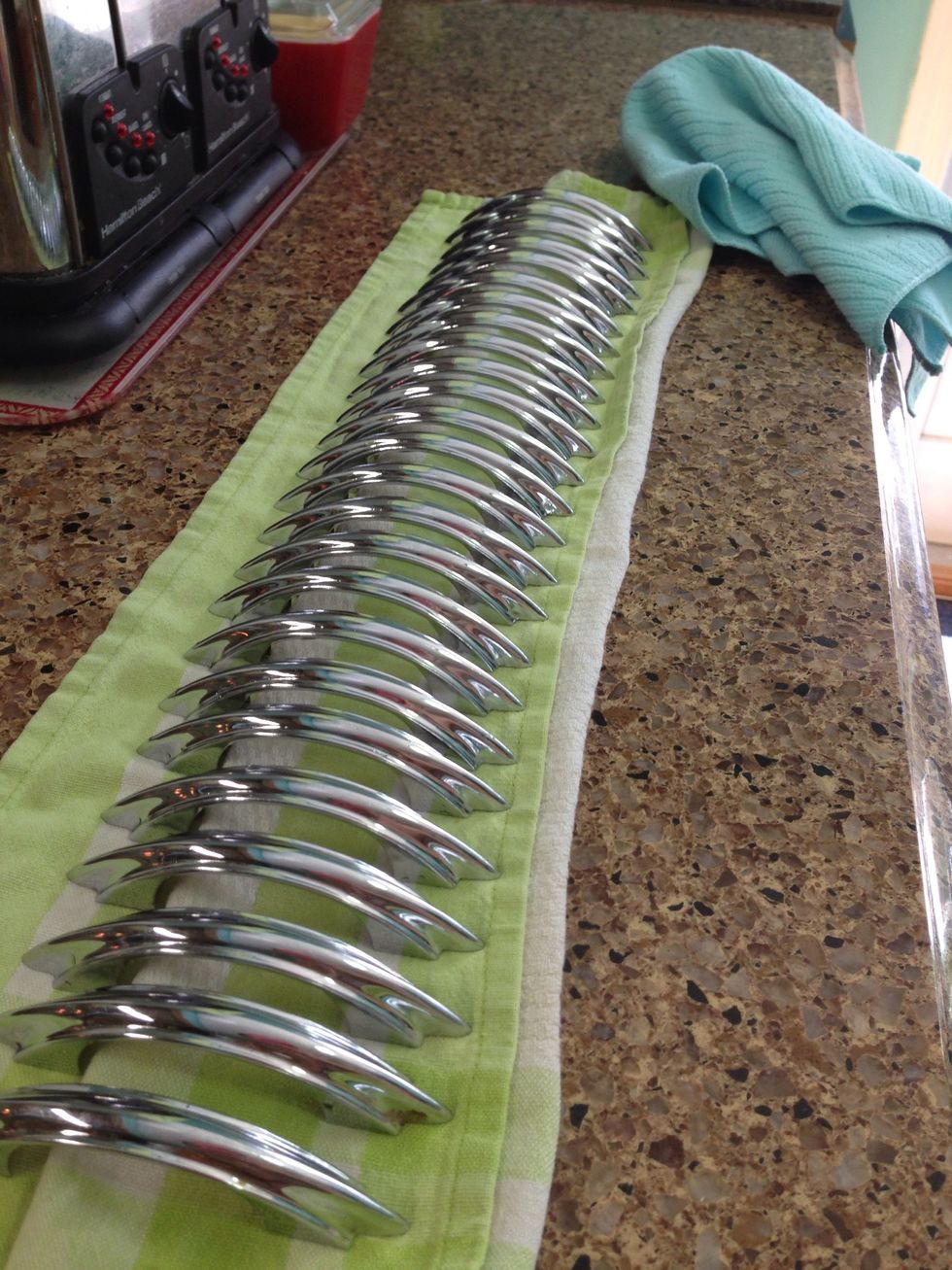 After they were rinsed, I used a microfiber towel to dry them and then I placed them all one by one on an absorbent towel to dry. (Like how I used towels that match my retro color scheme)?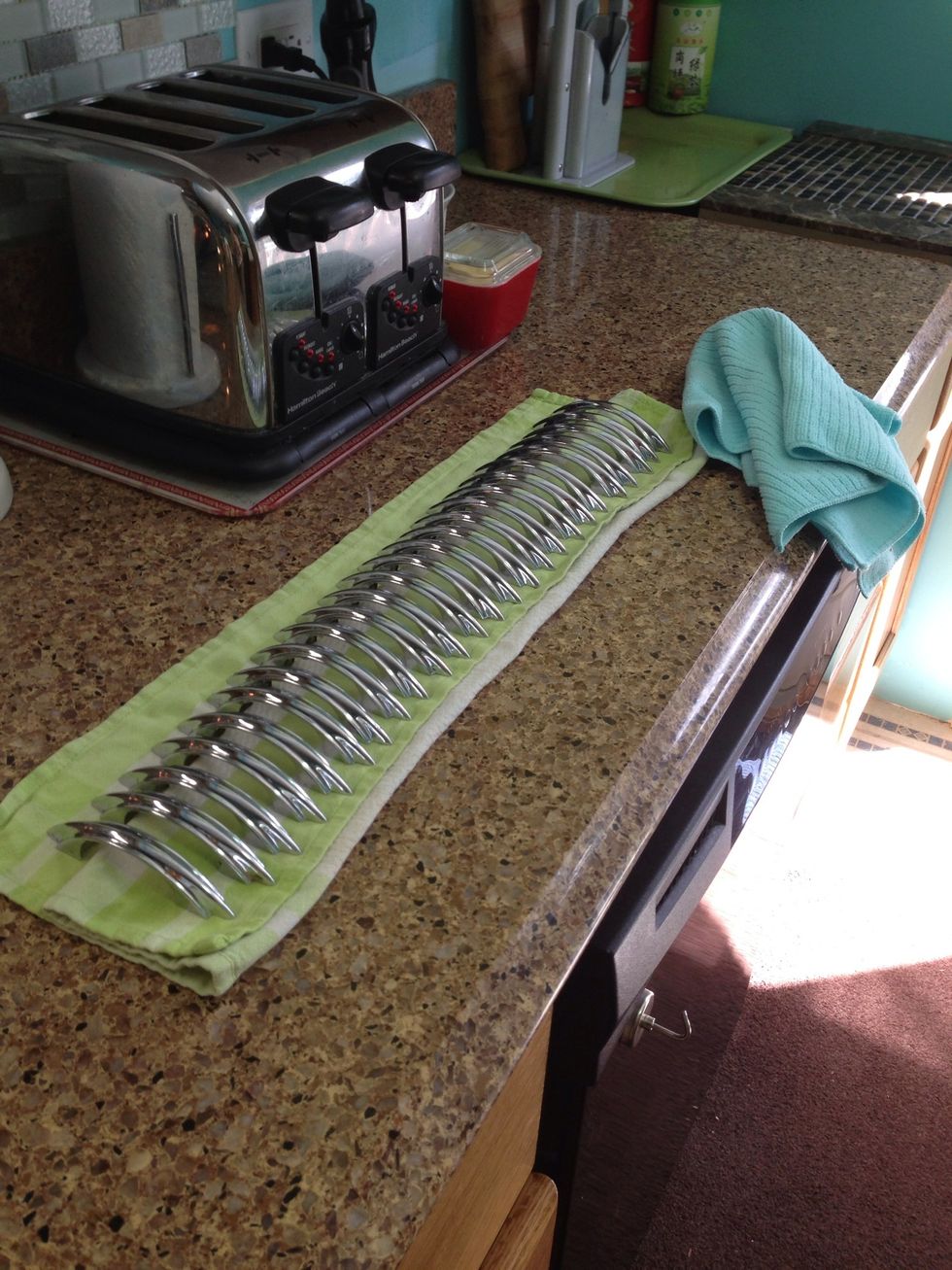 My heart is racing by this point!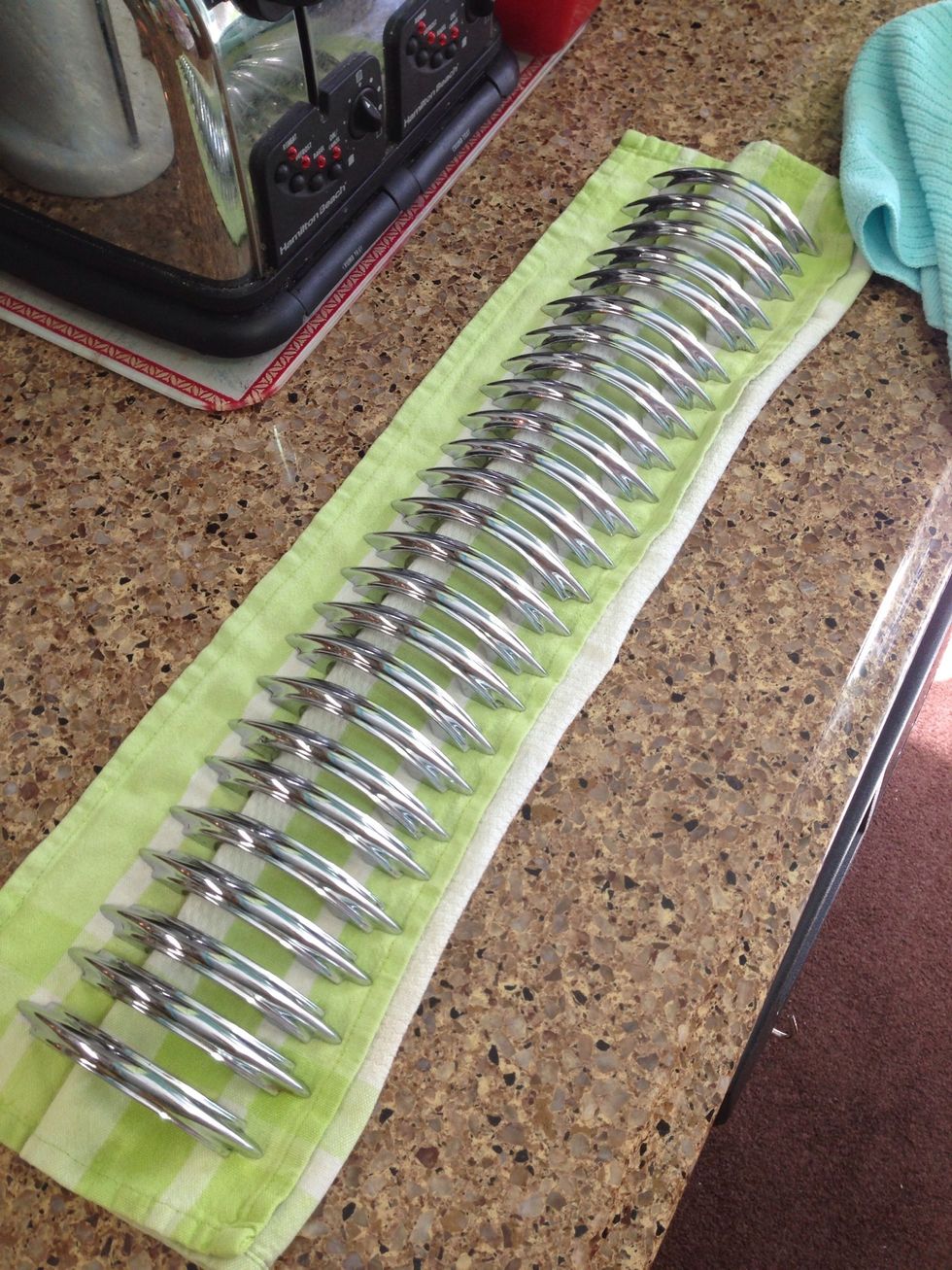 Isn't this a site? Looks like a chrome rack of ribs doesn't it? I'm just dying at this point because I can't believe they look so new! They're older than me!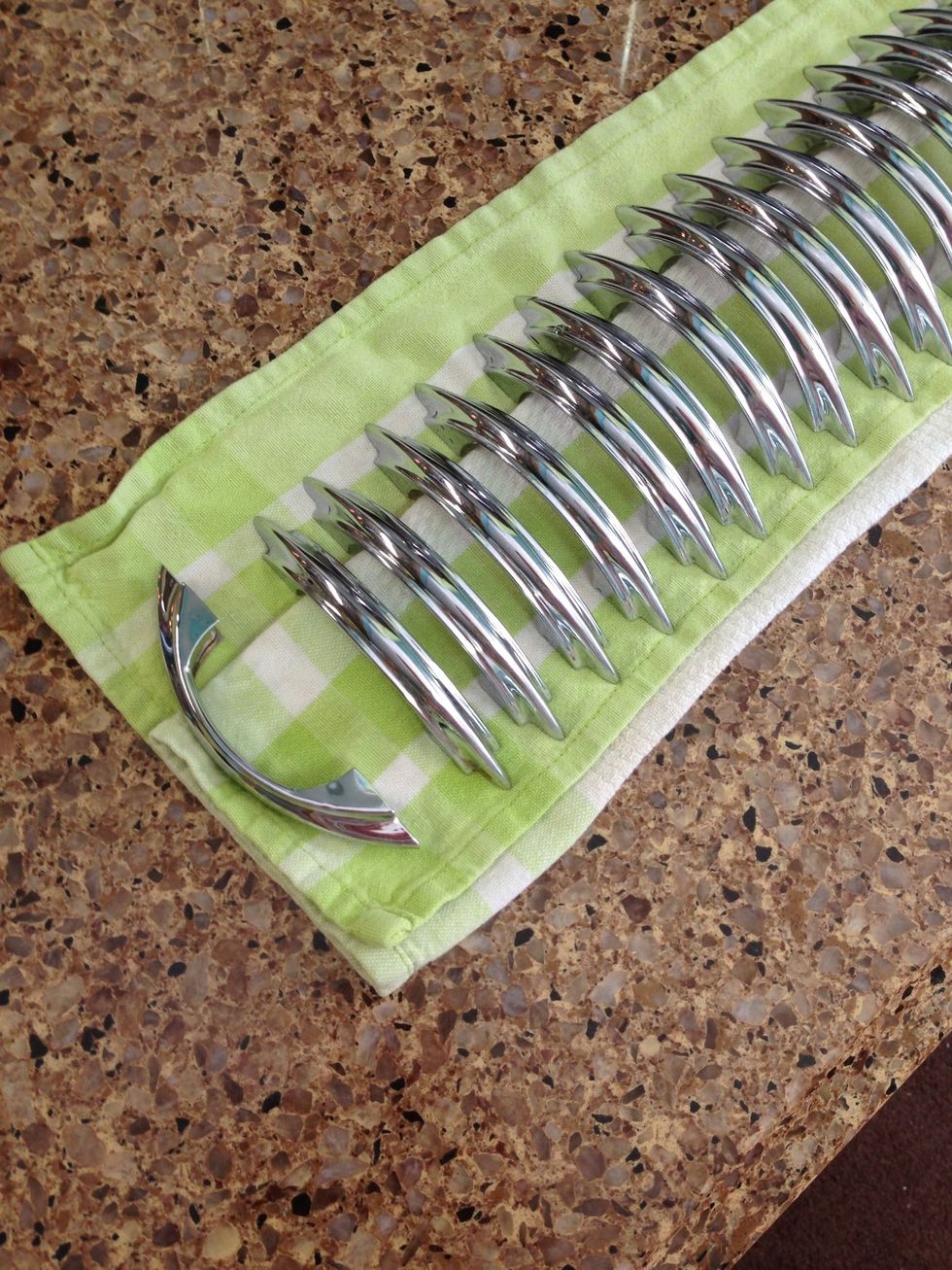 I'm sorry I've never met my mother-in-law, but I live in her home and I'm finally glad I could 1.) open up her well used kitchen the way she had always wanted it to be & 2.) that she saved EVERYTHING!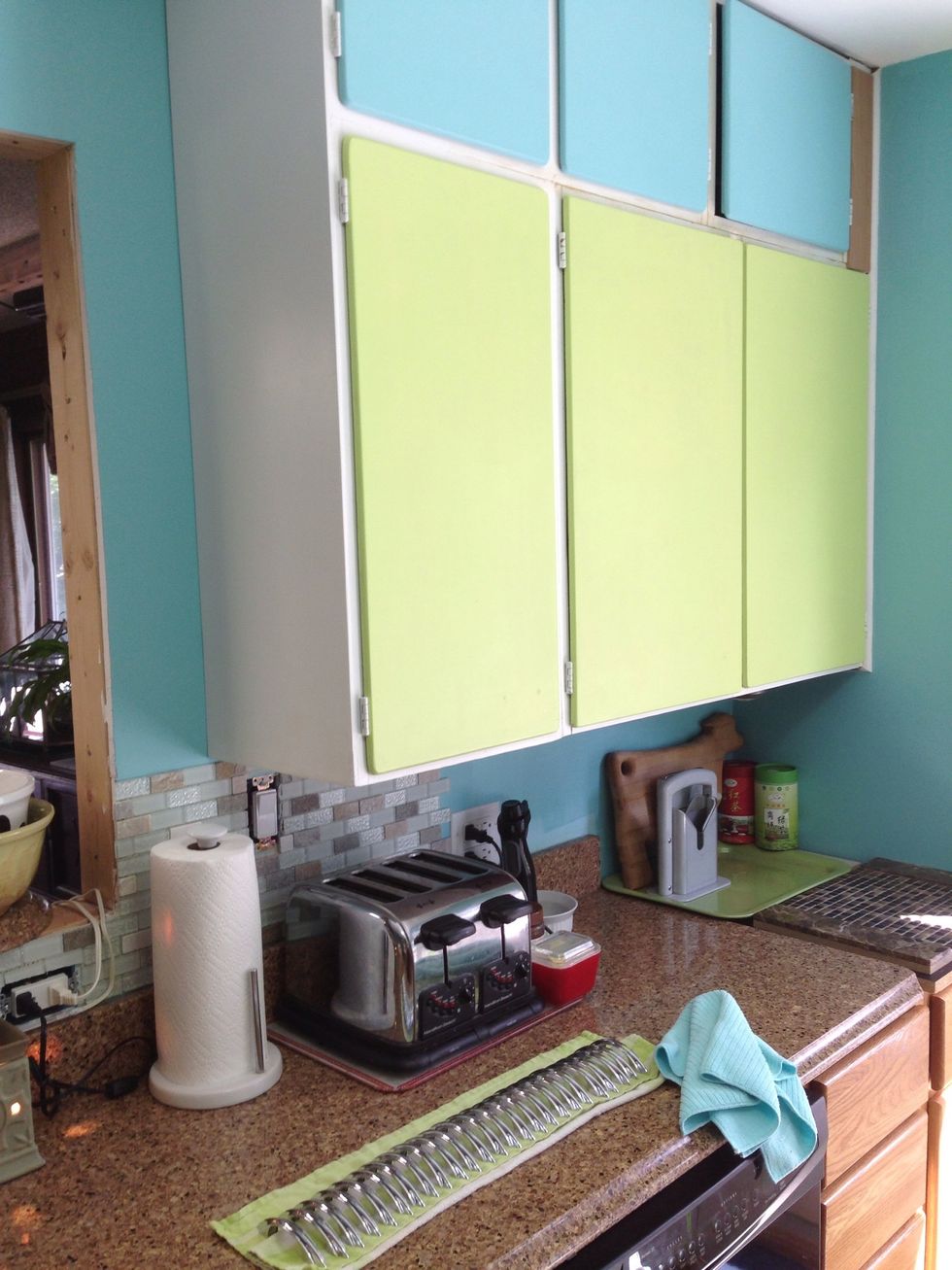 My re-painted cabinets woefully bare of their handles just waiting for their new but vintage bling!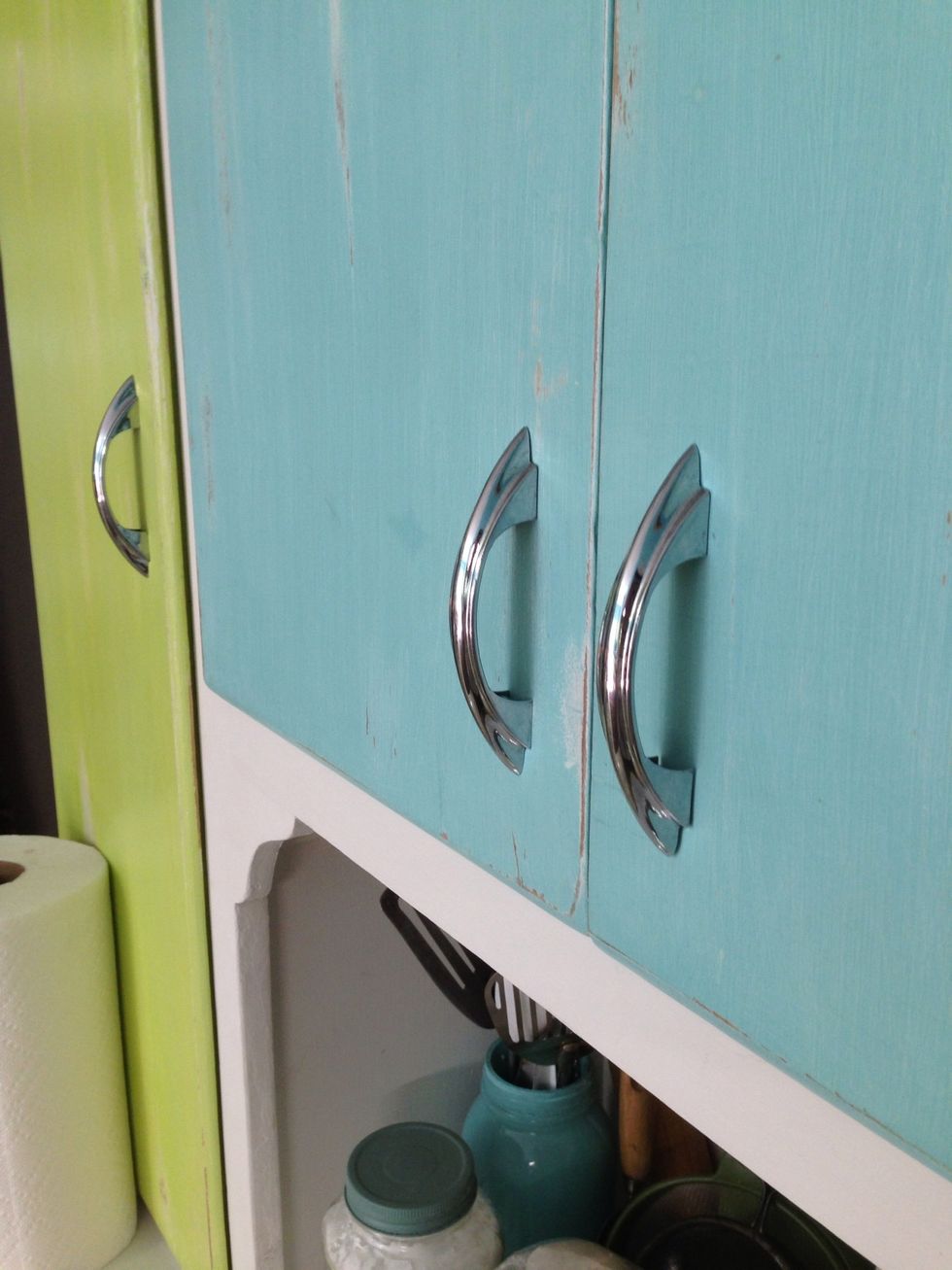 The re-finished "DIY" chalk painted cabinet that also belonged to my mother-in-law.(Another tutorial I'll post). How perfect & fitting that these beauties return to the same kitchen from 30 years ago?
Dish soap
White vinegar
Saucepan
Water
"Comet" style cleanser or baking soda
Small coarse brush/old toothbrush