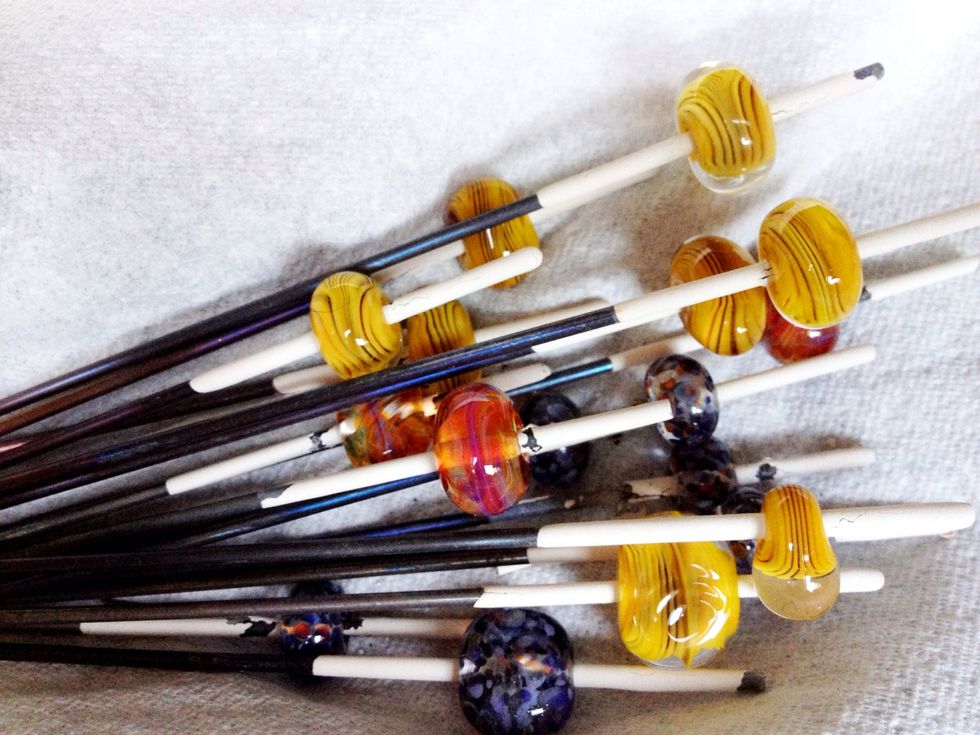 Once your beads have gone thru the full annealing cycle it is time to clean them, this is how they look fresh out of the kiln.
Remove the beads from the steel mandrels by using a pair of pliers to grip the mandrel and twisting the bead off the end of the mandrel. Don't expect this part to be very fun.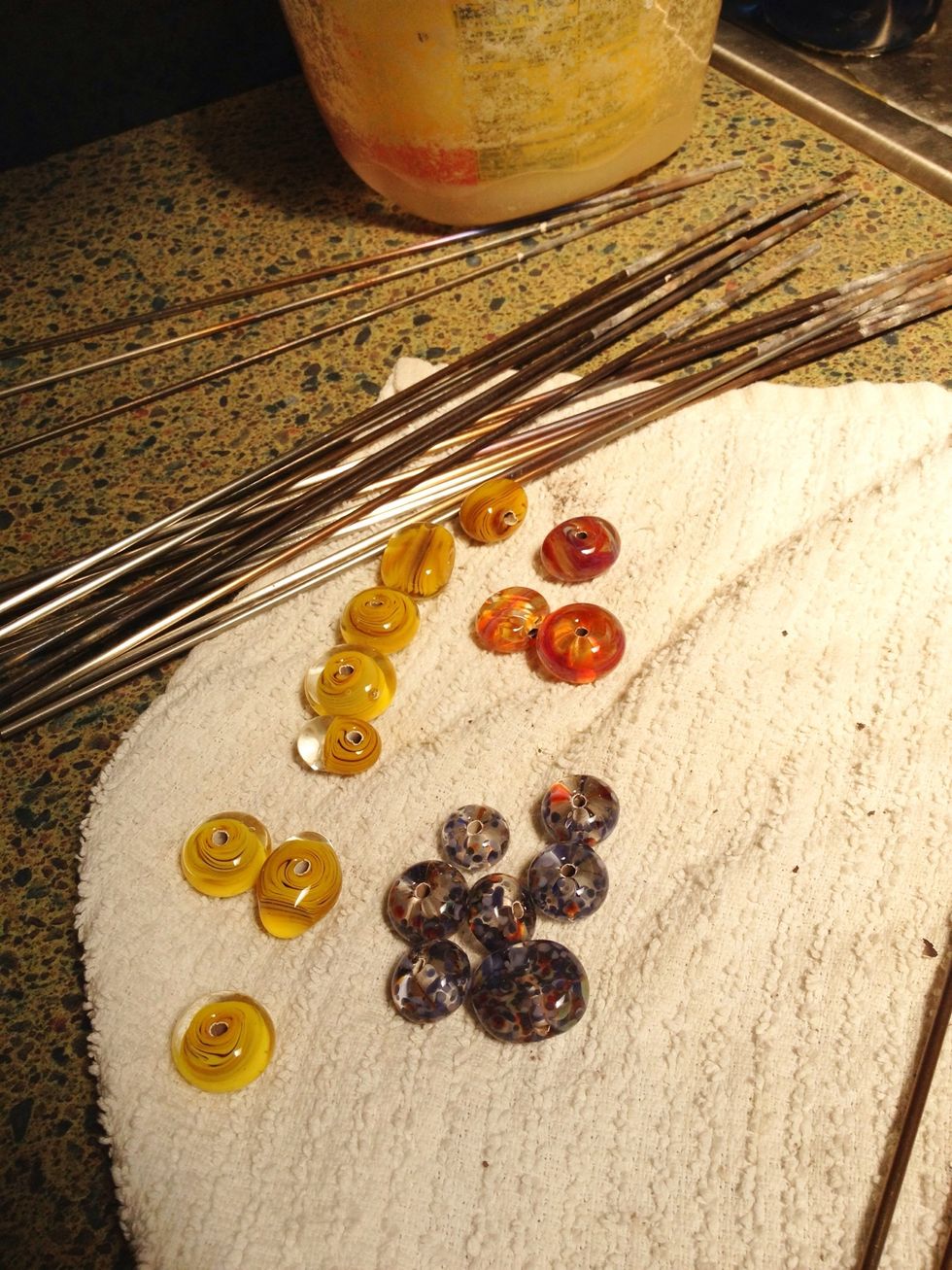 See the residue left inside the bead, this is what needs to be cleaned out.
Place the beads into a glass jar with a lid, add a little bit of soap.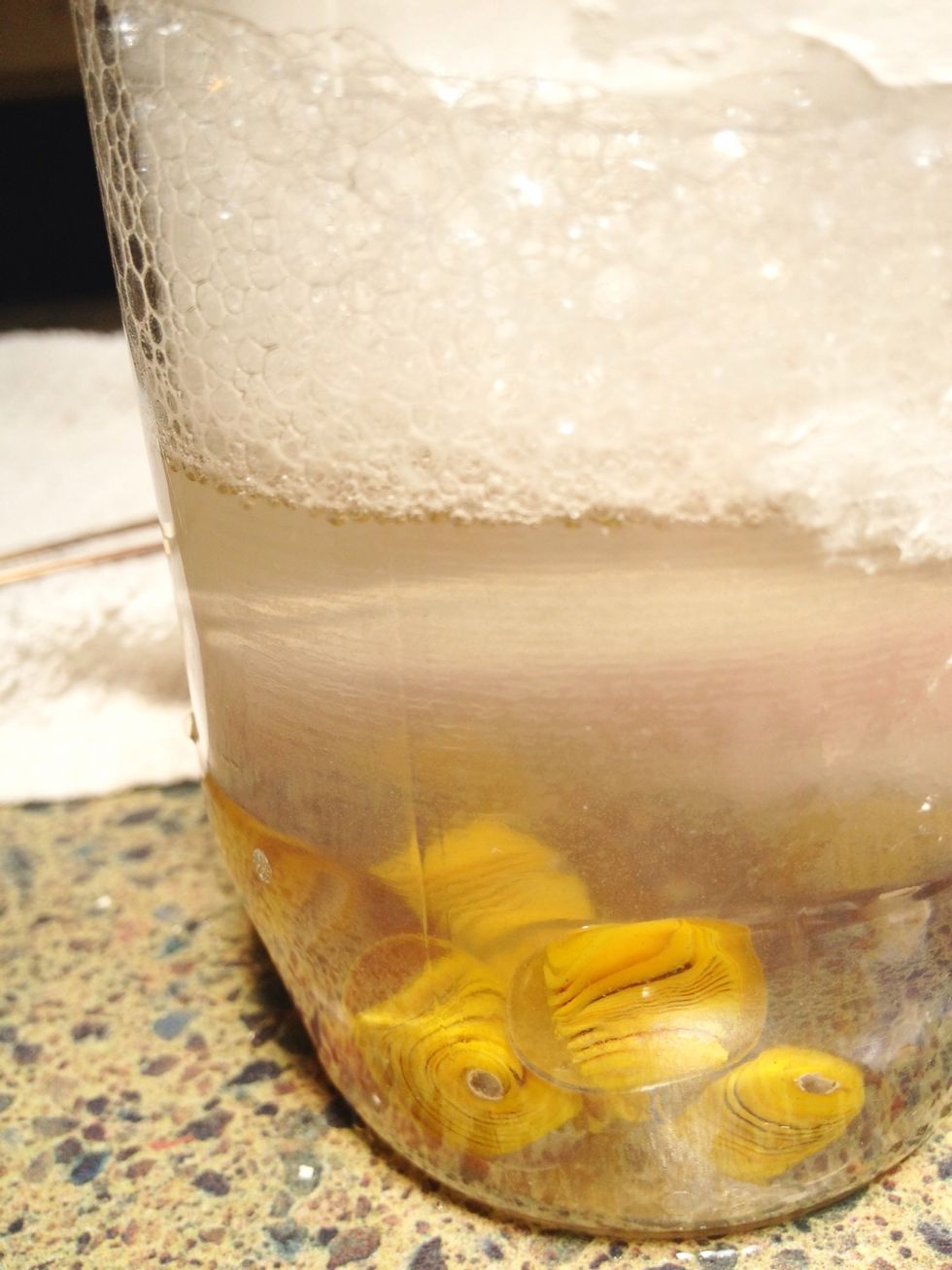 Add some hot water to the jar.
Secure the jar lid down tight onto the glass jar.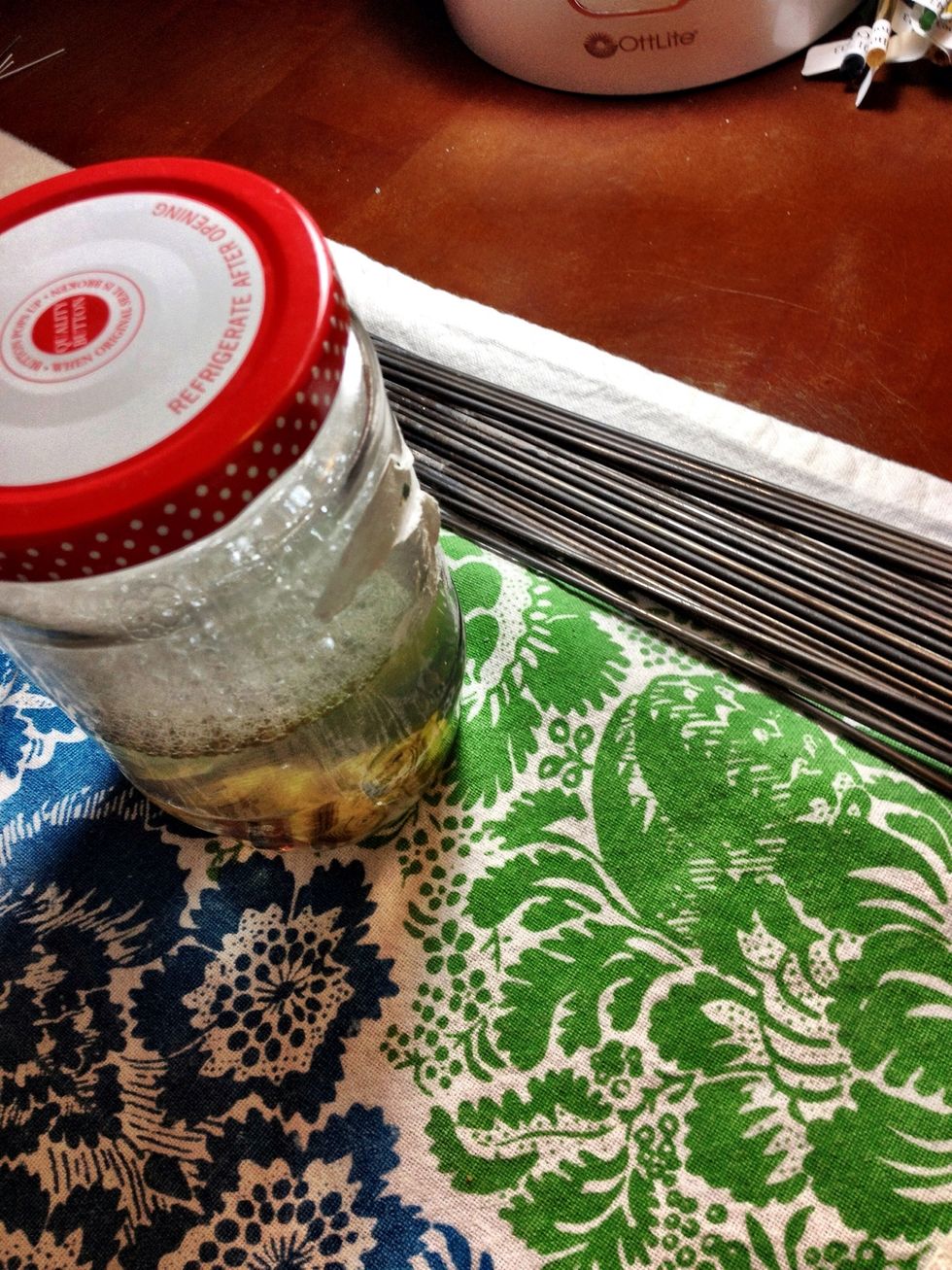 Pick up the jar and swirl it around for a bit, shake it up, they are strong little guys.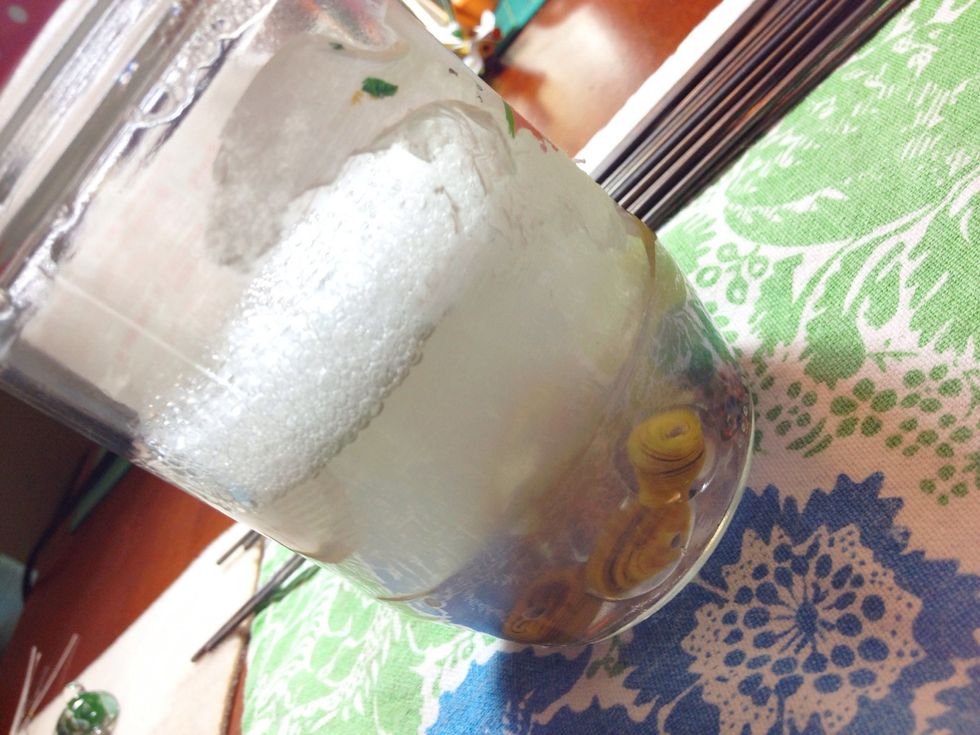 Shake, shake, shake, twirl, twirl, twirl!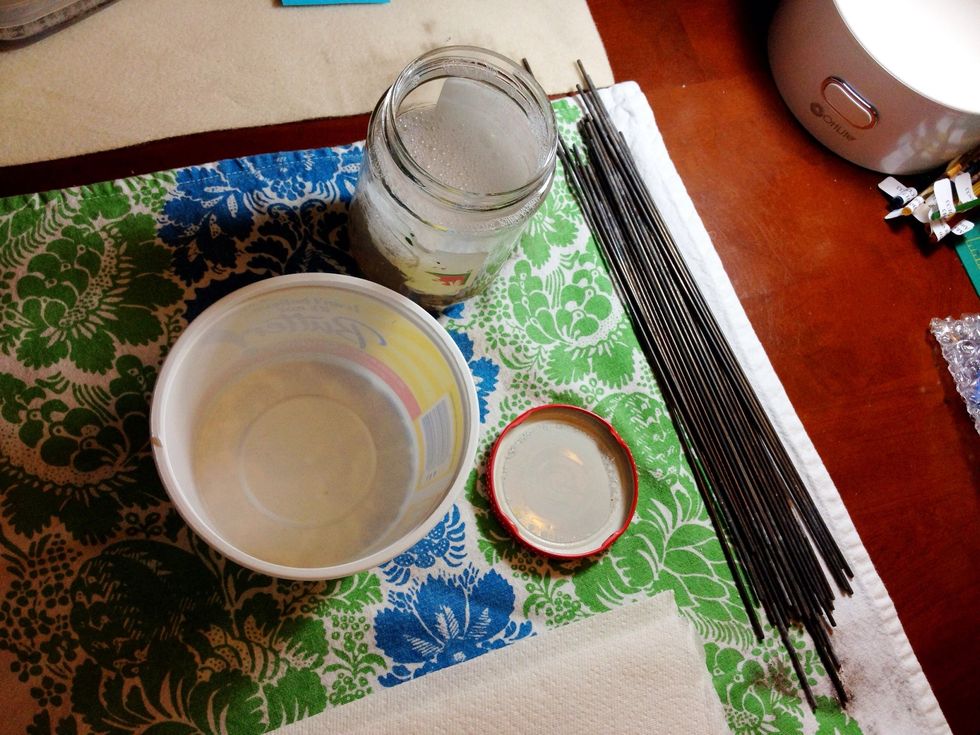 Unscrew the lid and pour the beads and soapy water into a plastic container, like an empty butter tub.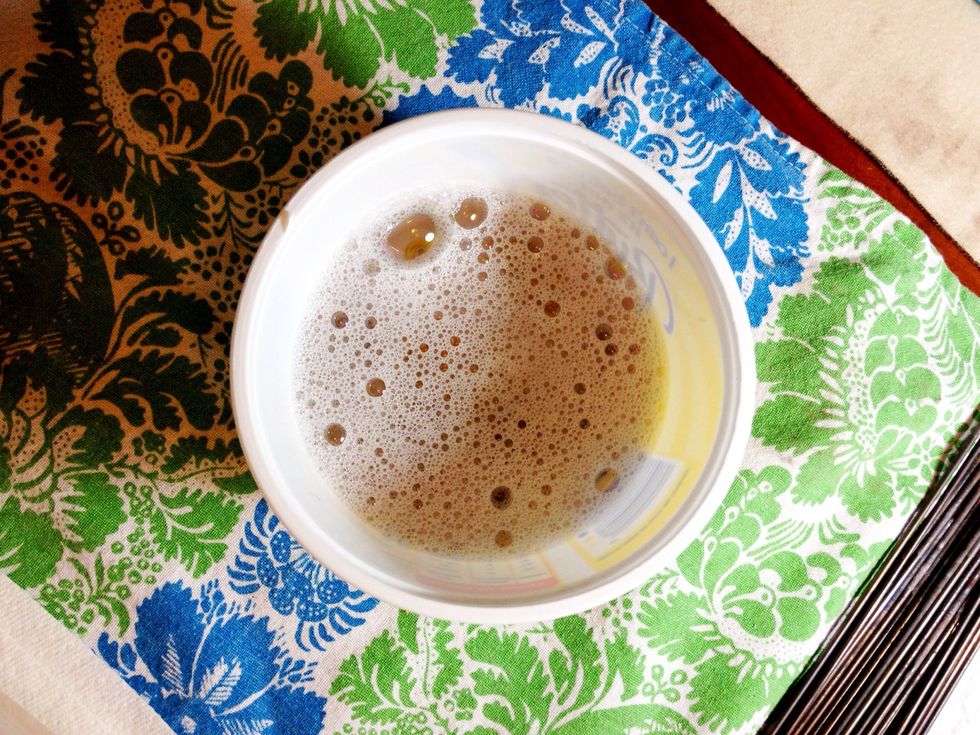 Ready to ream them!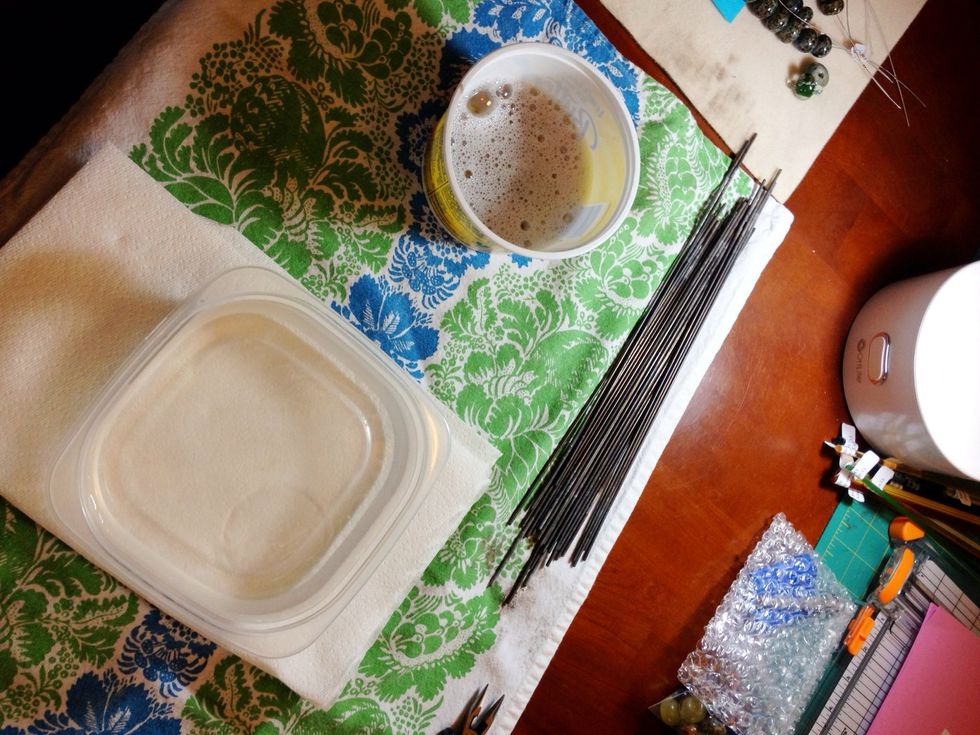 Fill a shallow plastic container with fresh warm water.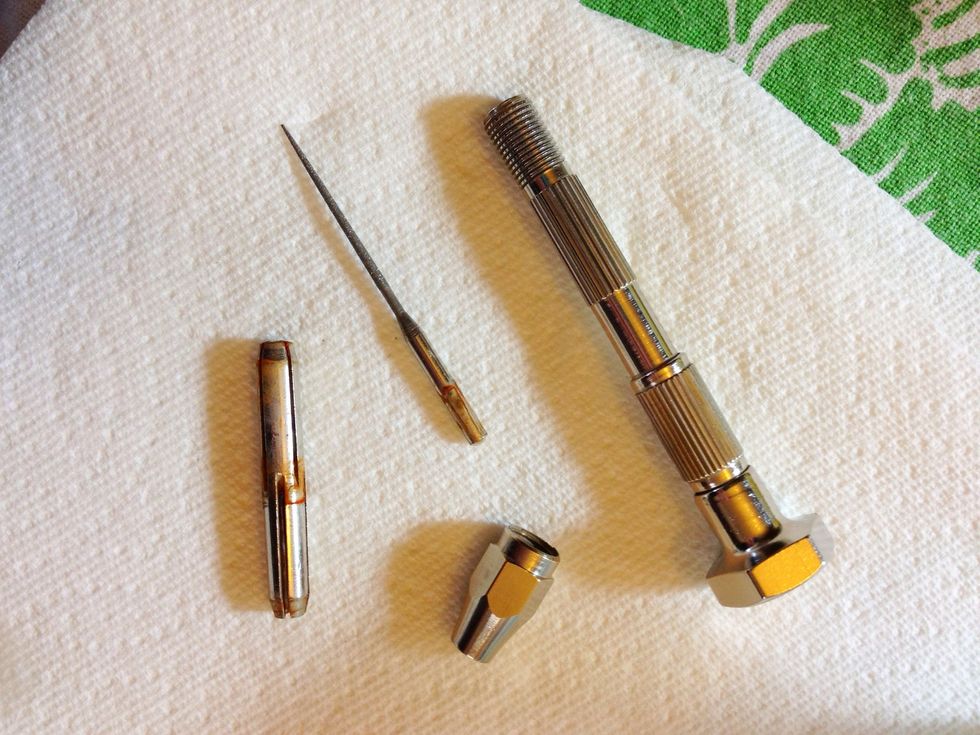 Put your bead reamer together.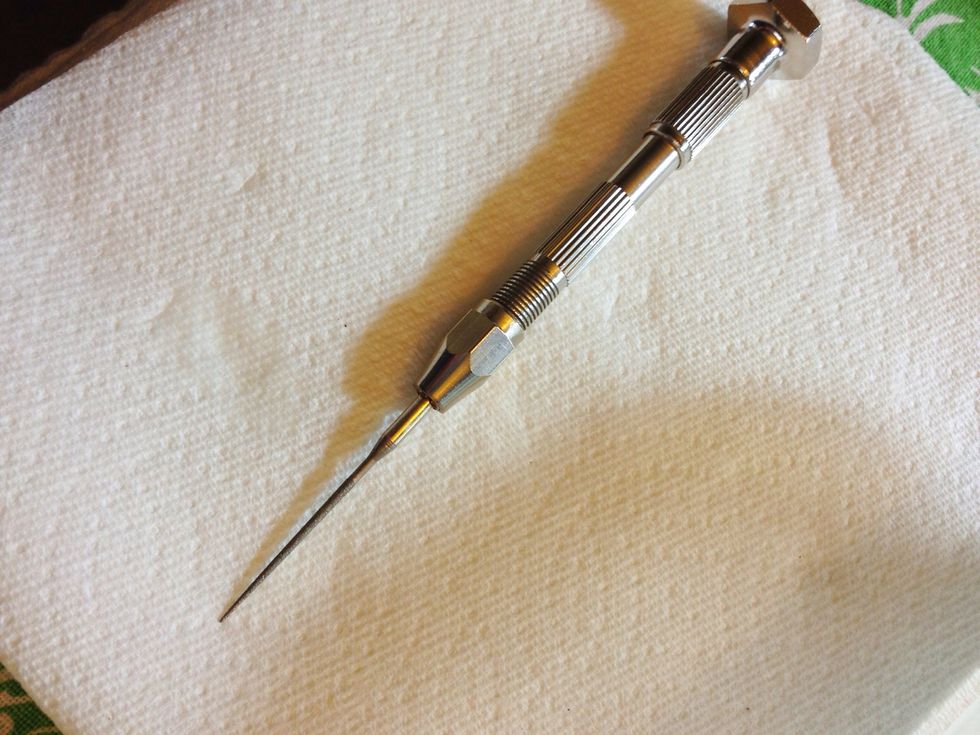 Ready to ream!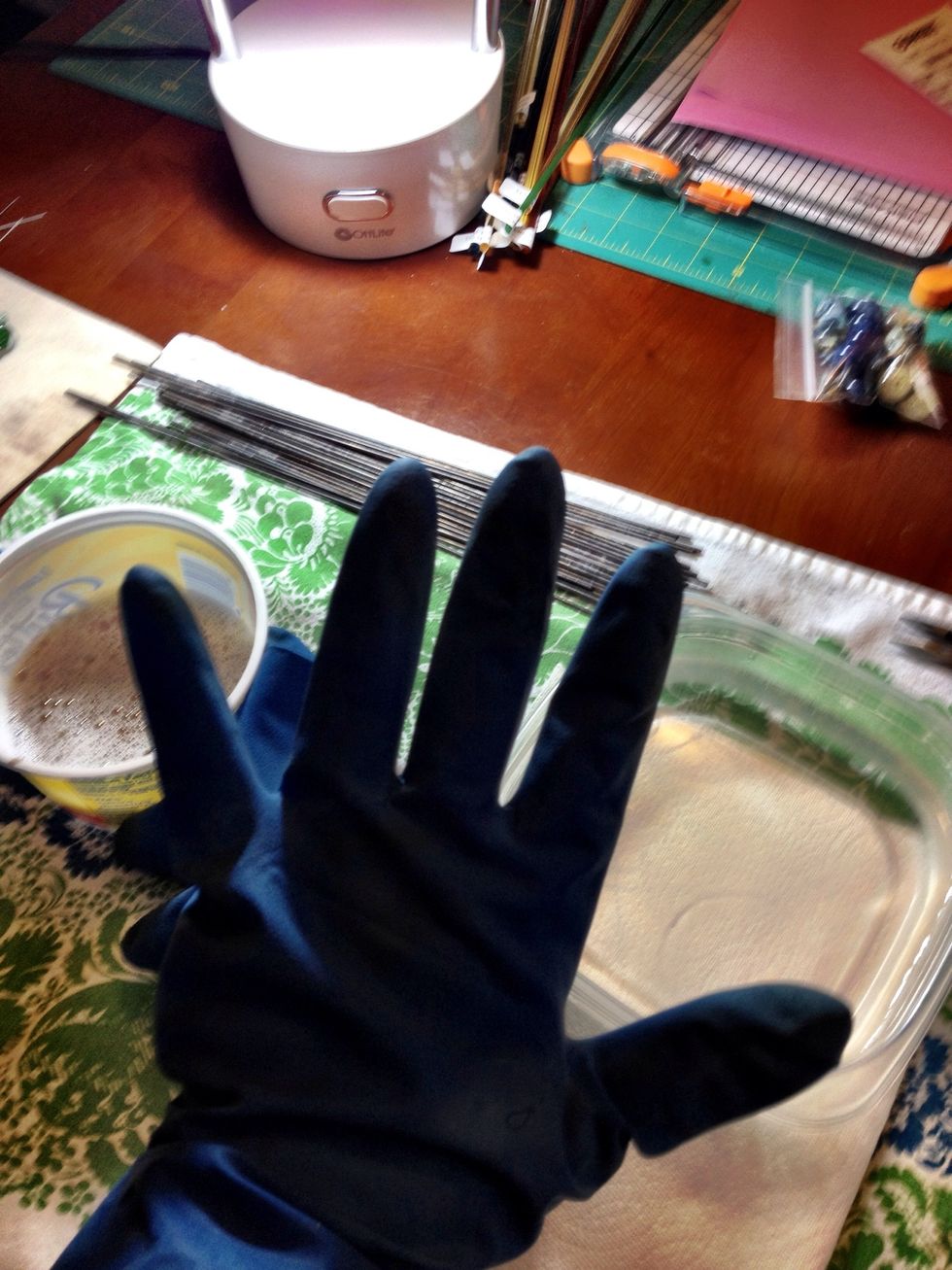 Put on some gloves, unless you enjoy prune fingers.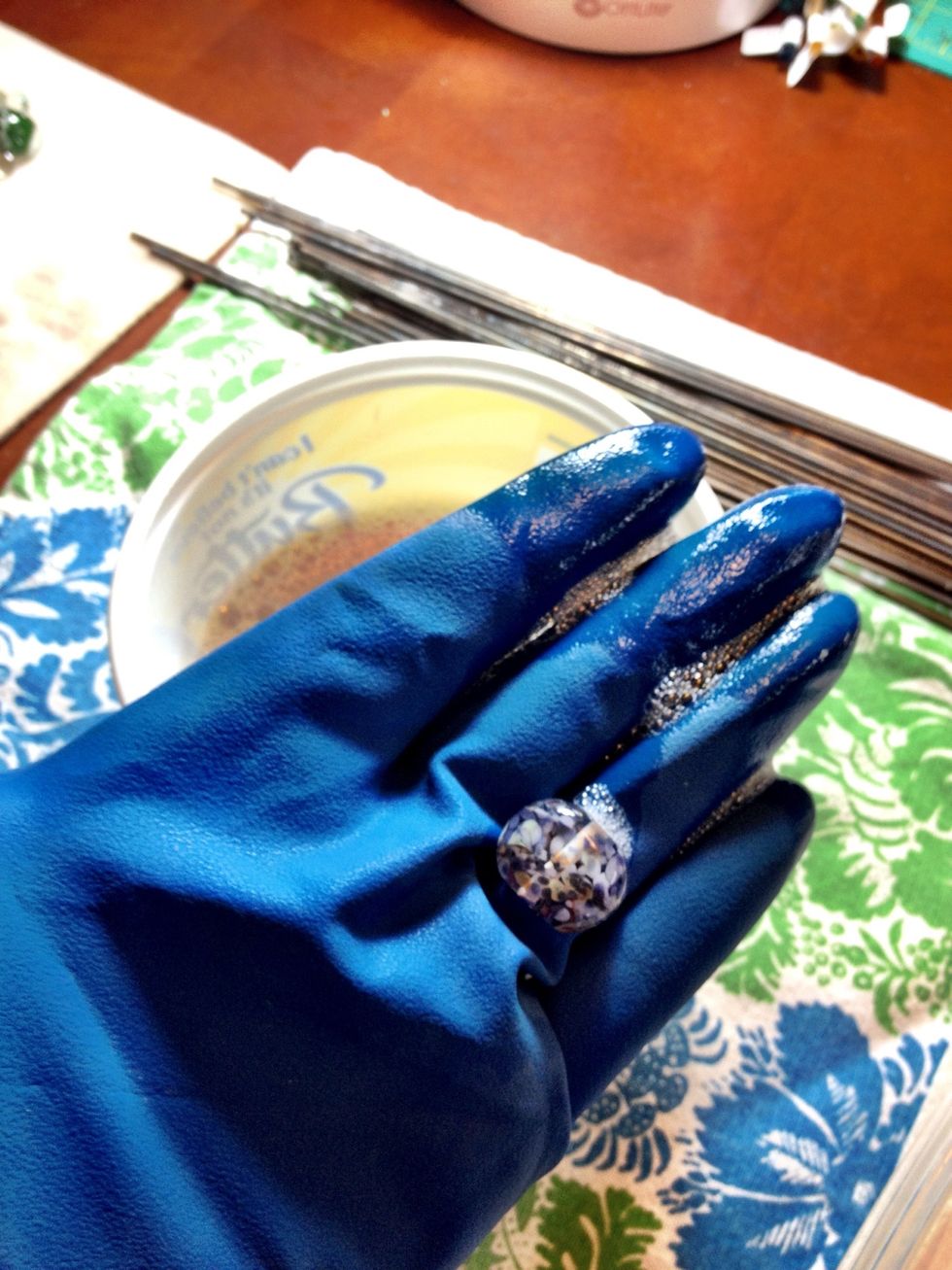 Pick up a bead from the soapy water and start scrubbing out all that leftover bead release residue using your bead reamer.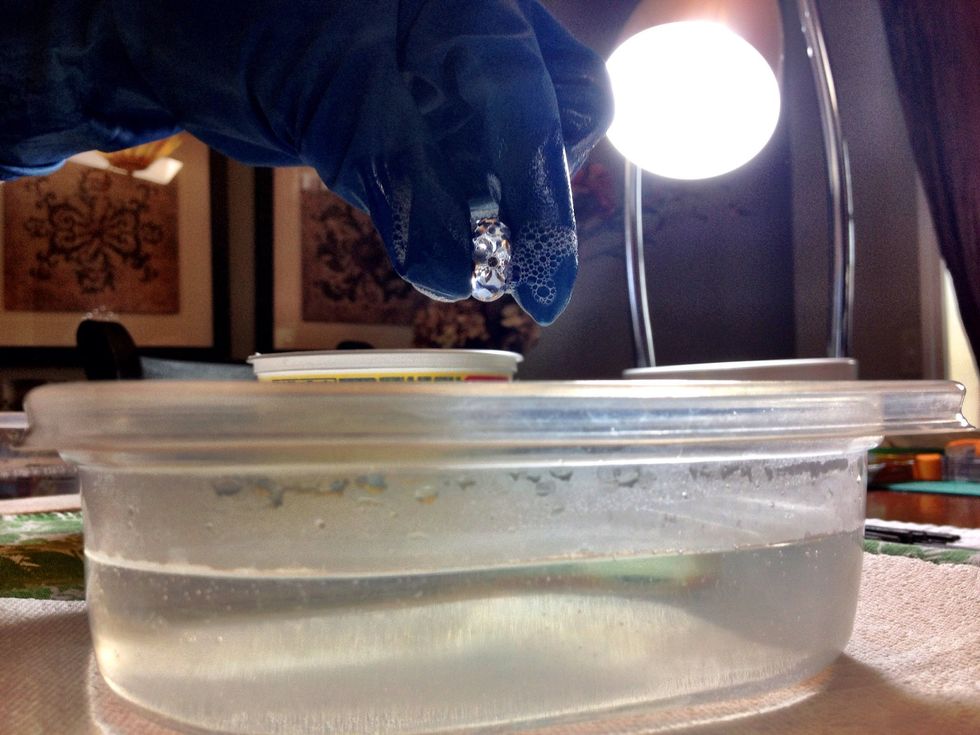 I couldn't get a photo of me using the bead reamer, I only have 2 hands :(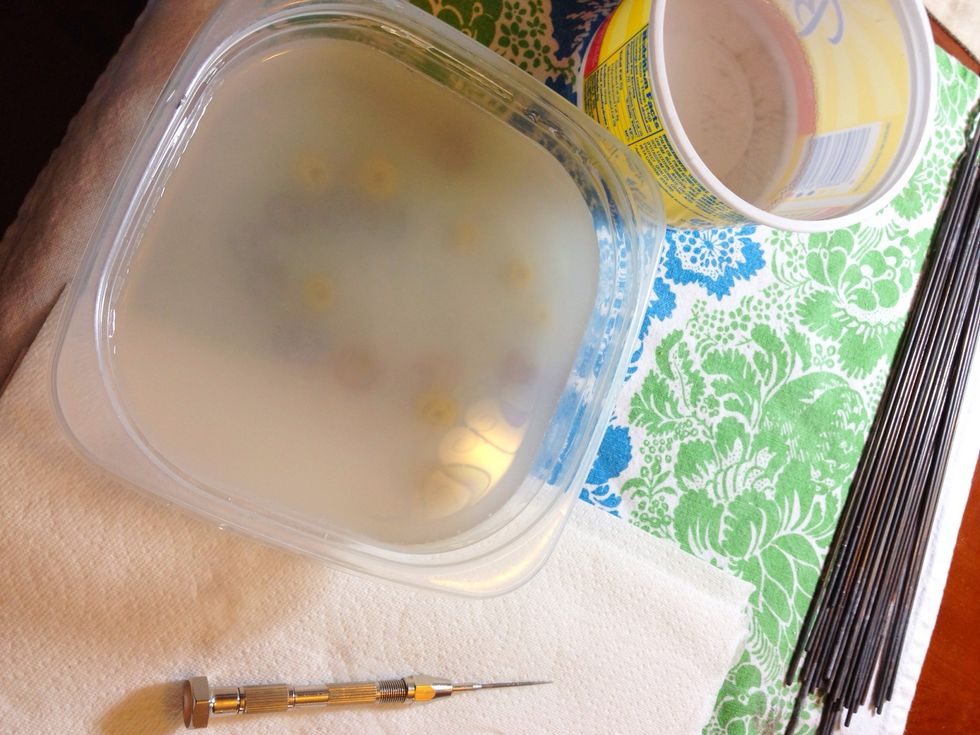 They have all been cleaned out, ready for a nice freshwater rinse!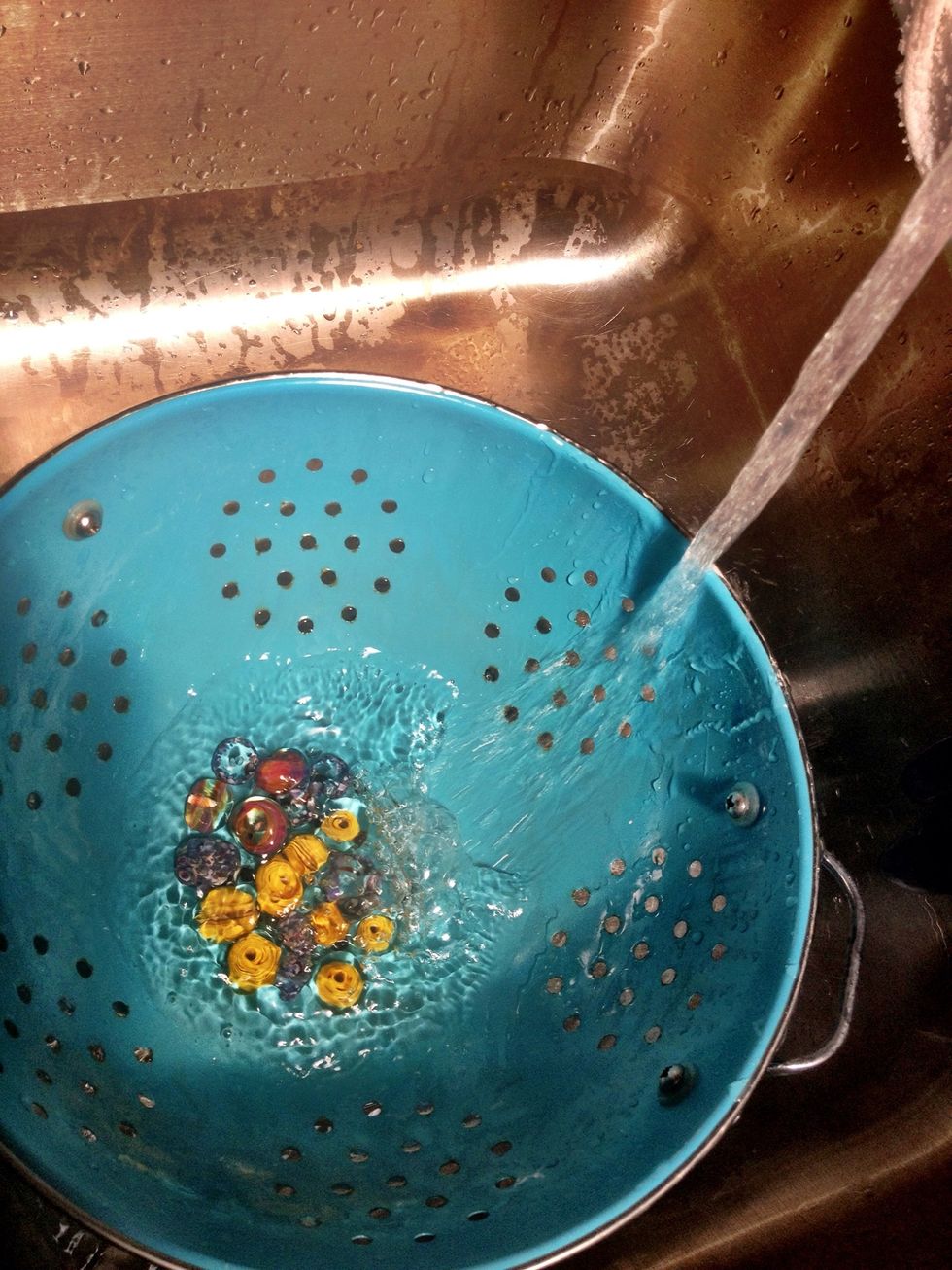 Toss them into a colander and rinse them off.
Let them hang out to dry someplace. It's ok to just sit and stare at them for a while.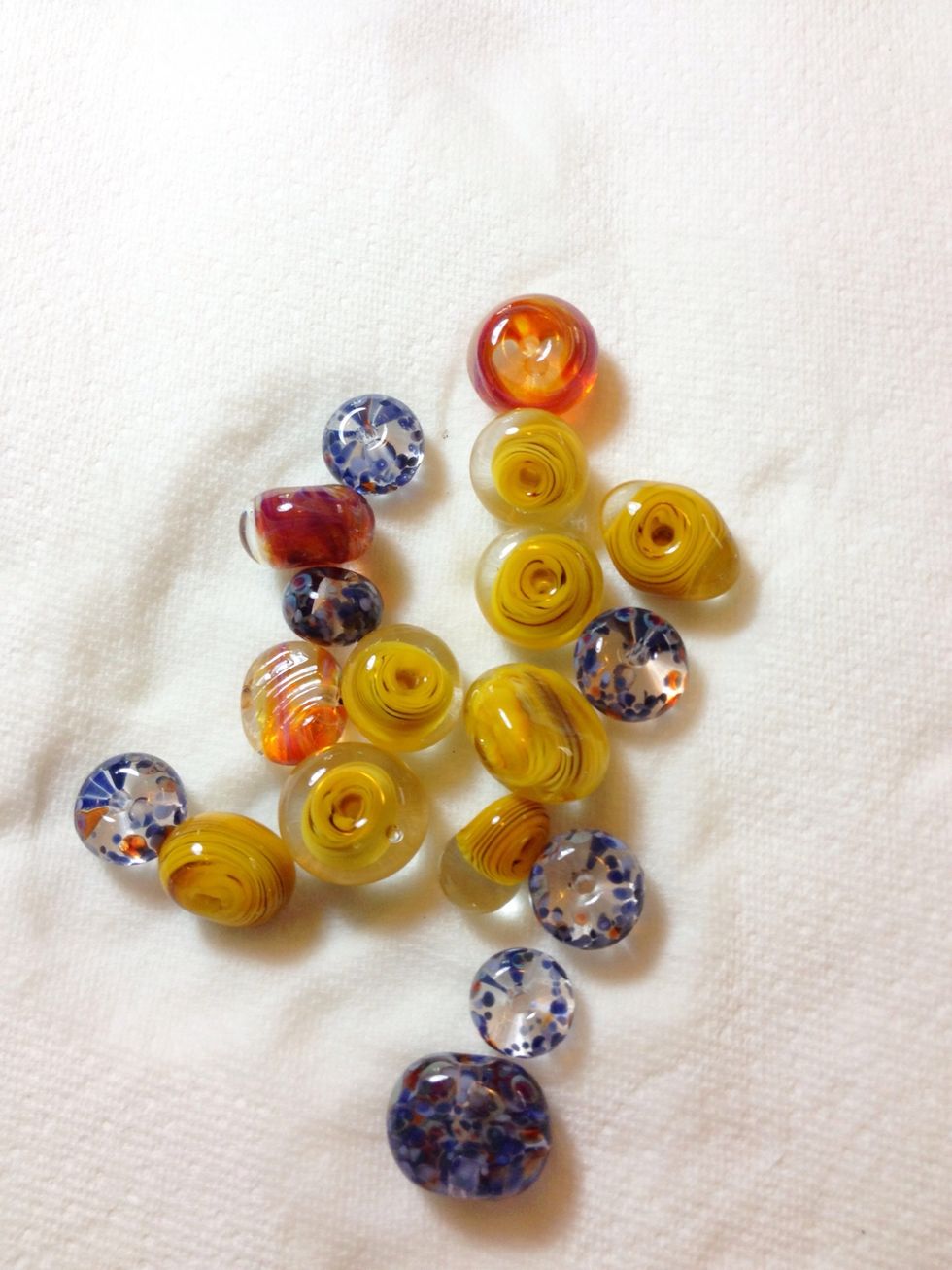 Lay them out onto a paper towel to dry them completely.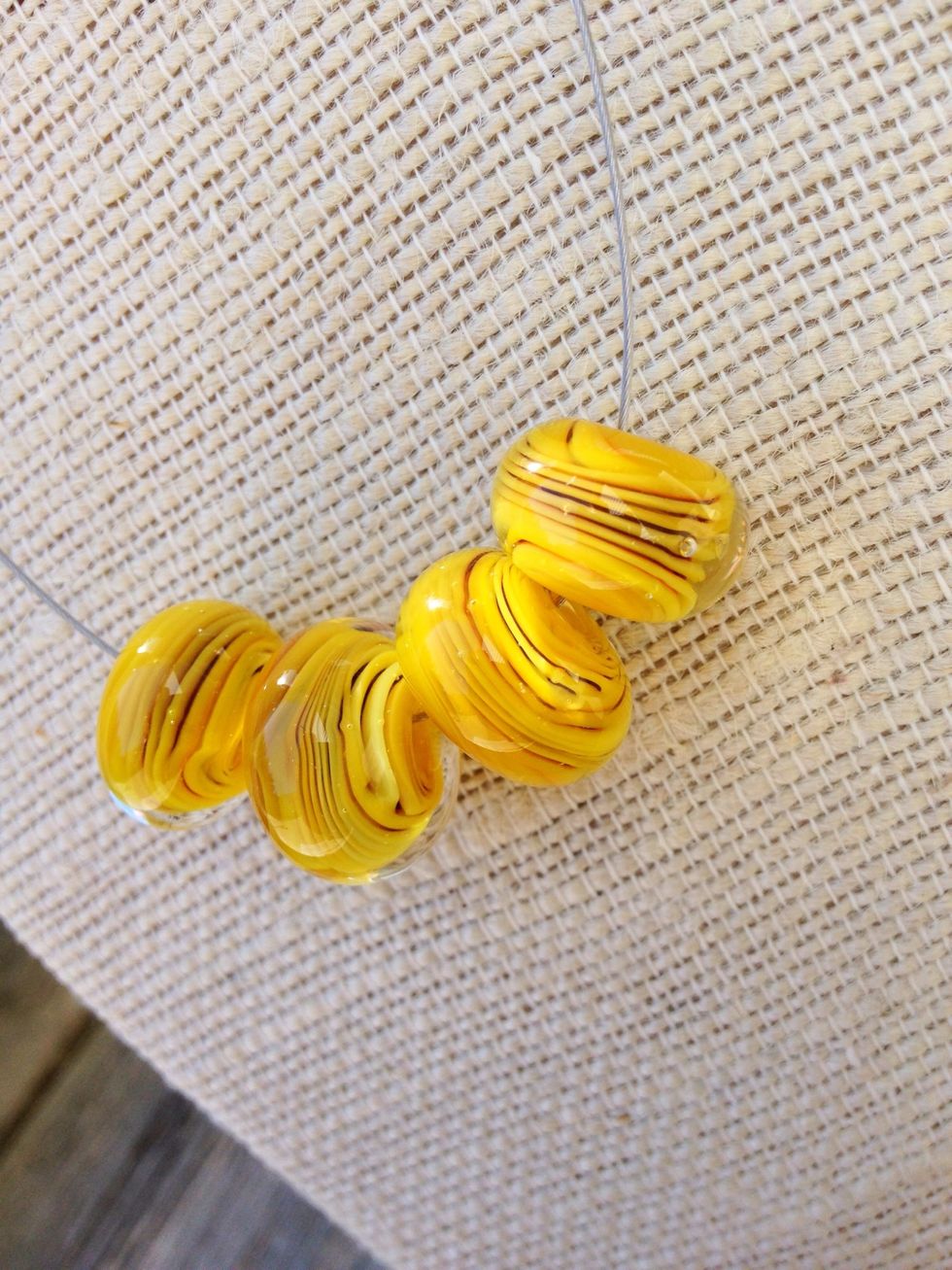 Ta-da!
Lampwork glass beads
Diamond tip bead reamer
Water
Clean, empty butter tubs
Soap
Water
Paper towels
Glass jar with lid
Rubber gloves
Pliers