How to clean kale
I've seen tons of guides showing how to cook kale, and lots of them explain how to clean it. This is my way of cleaning kale and a guide dedicated just to that. Enjoy your kale! 🍃🍴
1335
Kale has many great benefits such as: low calorie, high fiber, zero fat. It's also packed with iron, antioxidants, calcium and vitamin a, c and k. It's an anti-inflammatory and great for detox.
There's no real measurements to this guide, but I would say use about a 2.5:1 ratio water to vinegar.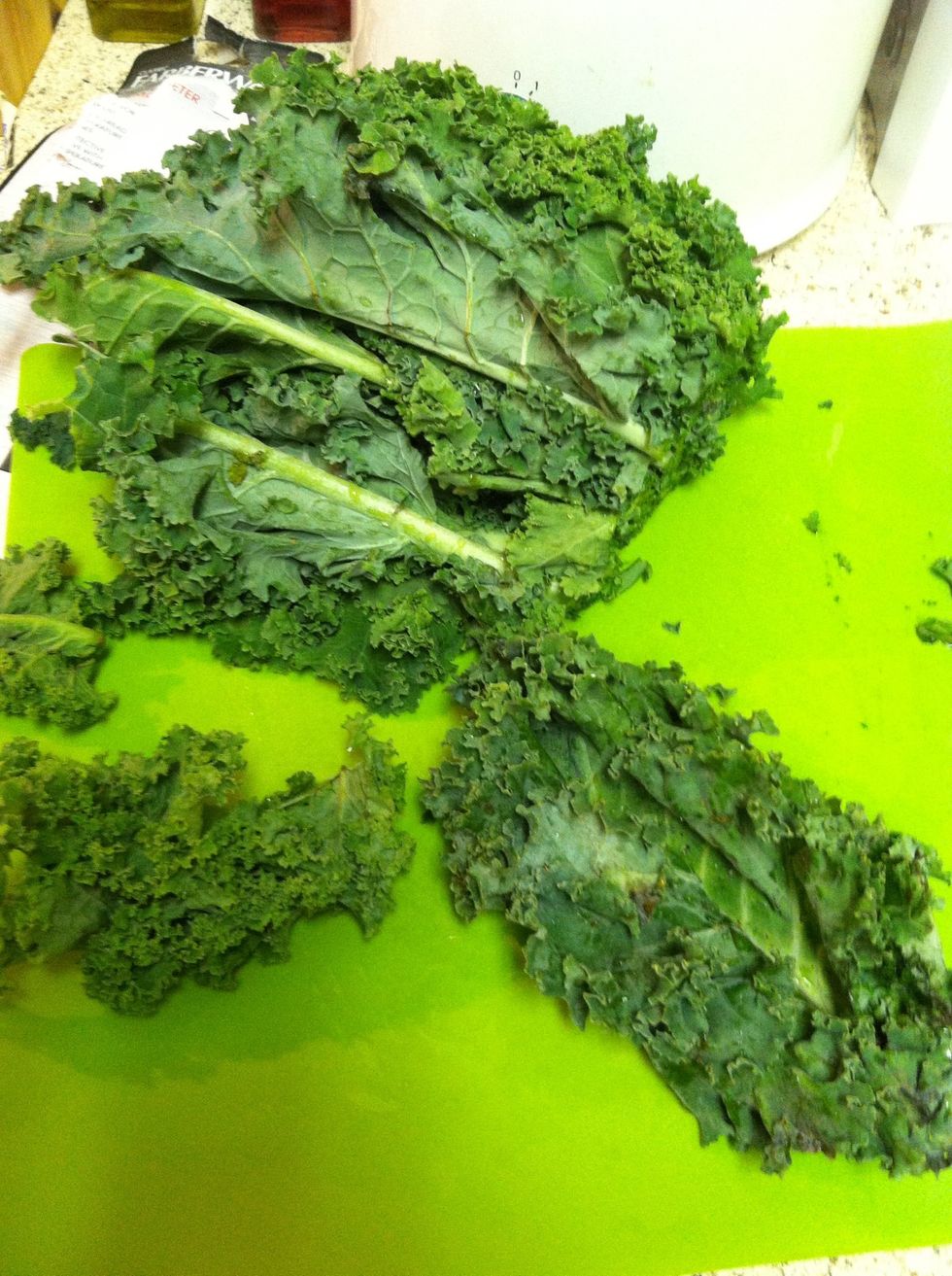 First, clean up any bad parts off your kale leaves.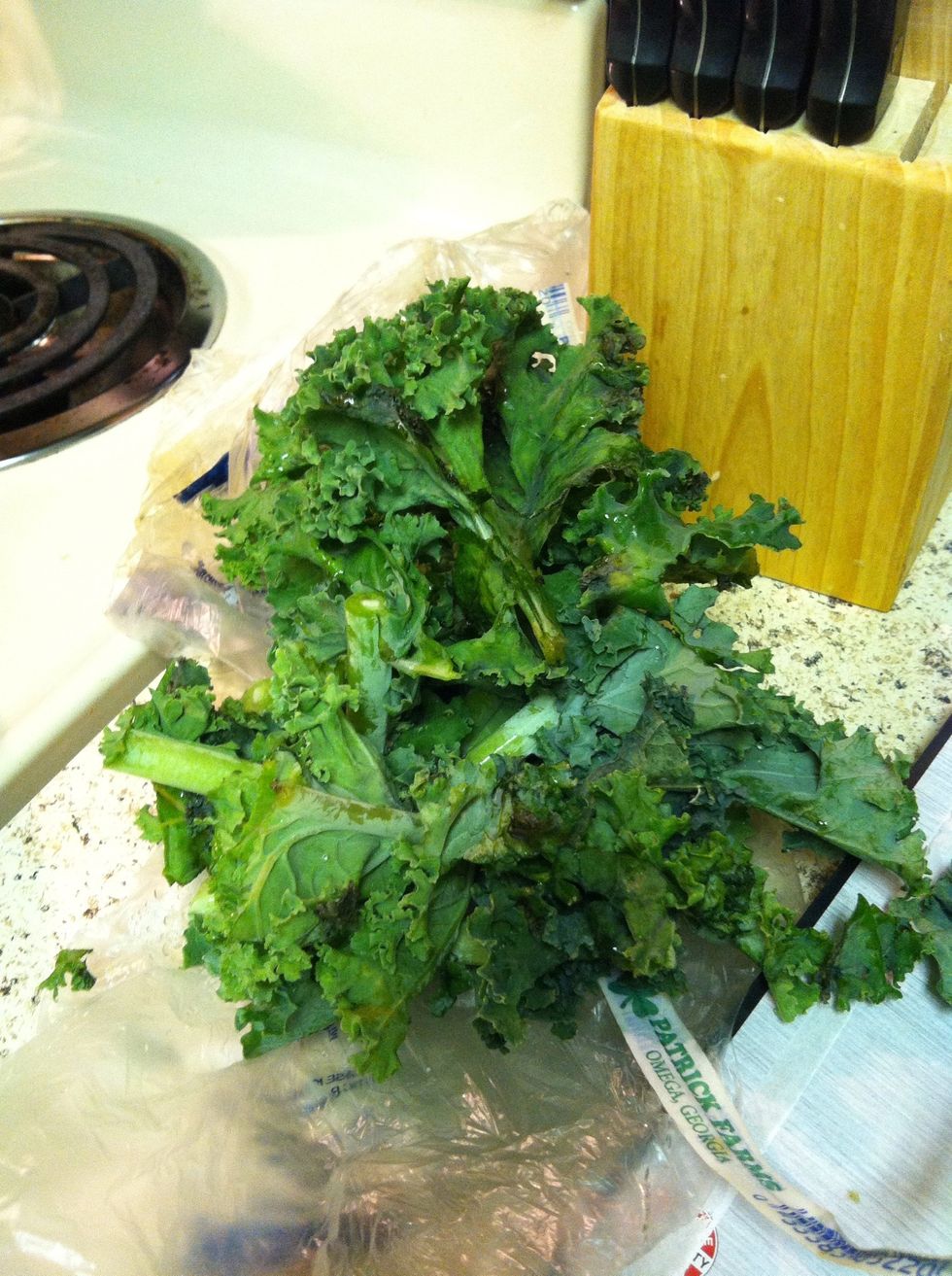 I was lazy and left mine uncleaned in the fridge a few days, I lost a fair bit of kale, do I suggest doing this as soon as you get it home.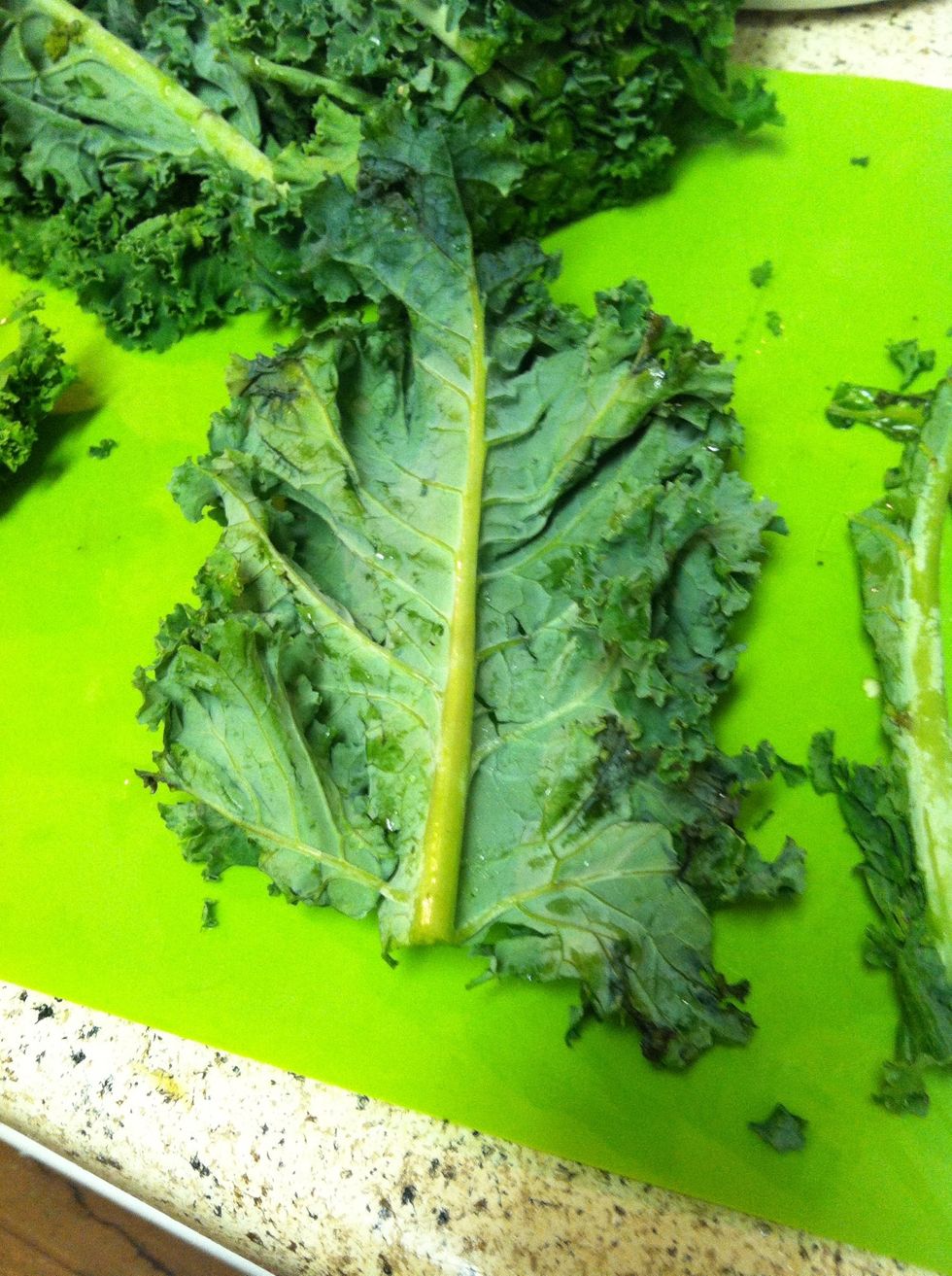 Turn over your kale leaf and locate the hard stalk.
Run your knife parallel to the stalk as close as you can get it. Do this on both sides.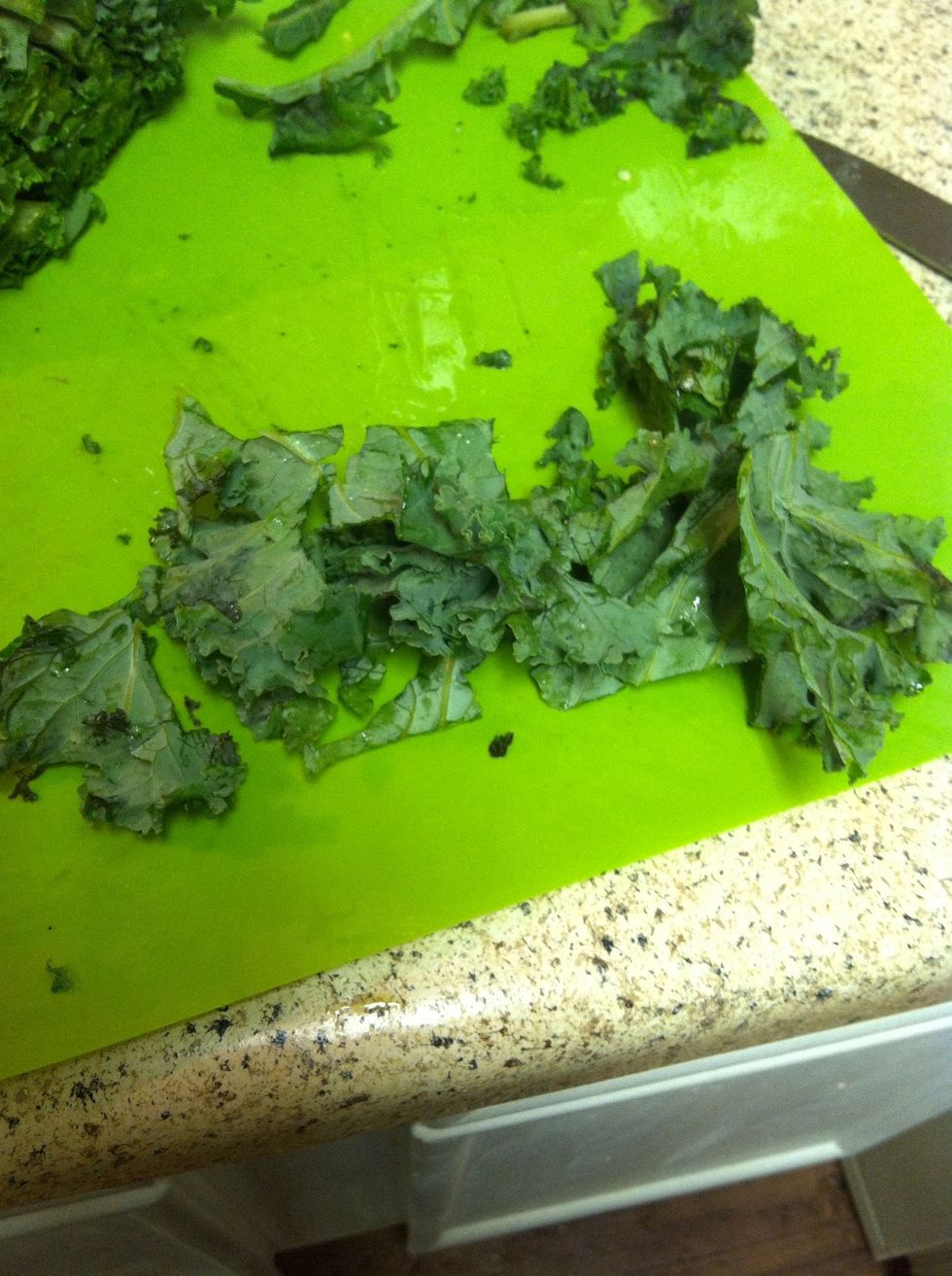 Chop the kale leaves into manageable pieces. Remember that kale shrinks down when it's cooked so don't cut it too small unless you plan on making something like soup.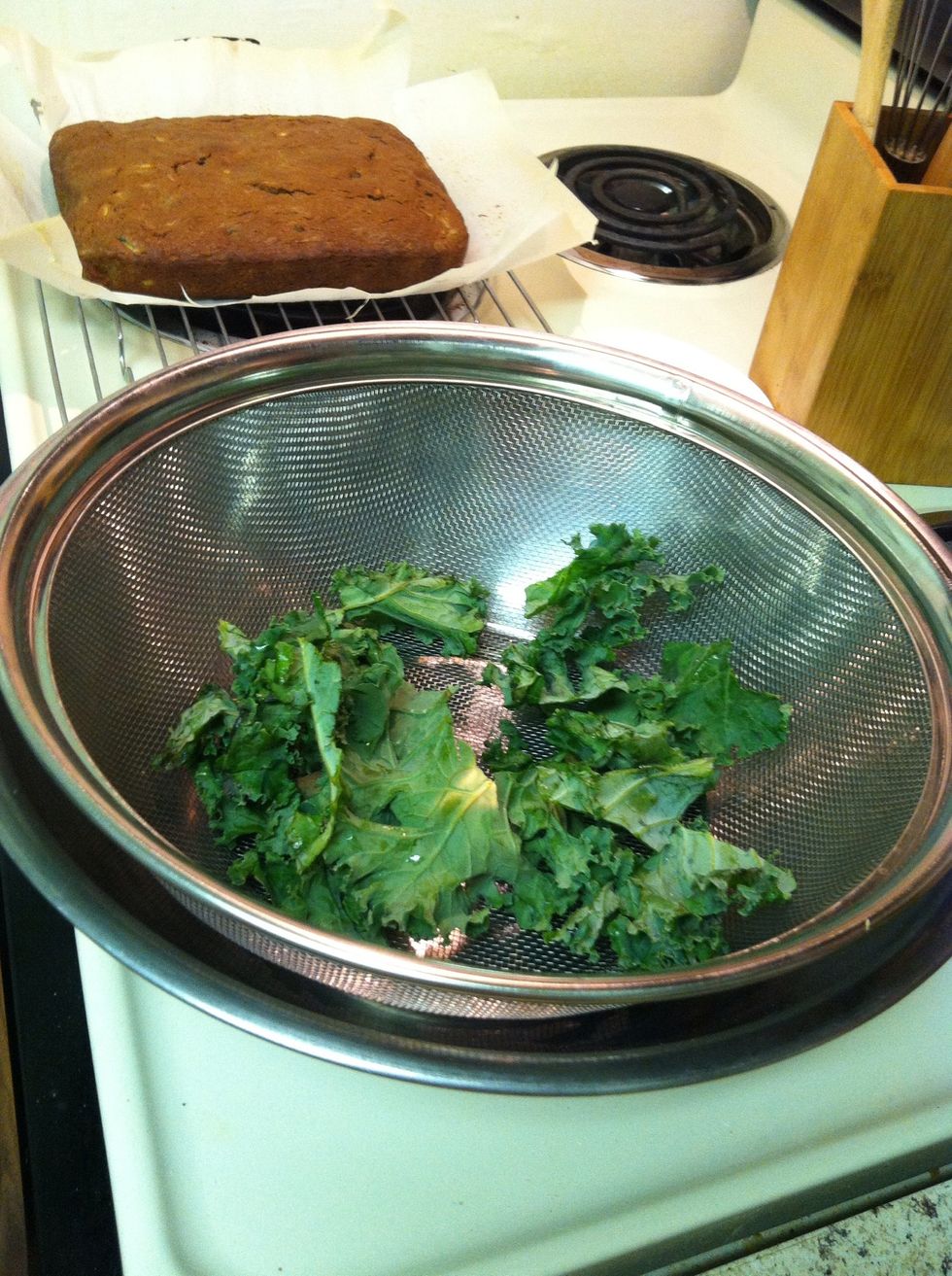 Put the kale in a sieve and the sieve in a clean empty bowl. ( that's chocolate chunk zucchini bread in the back ground... Check out my guide on that!)
It's alright if it comes up over the rim.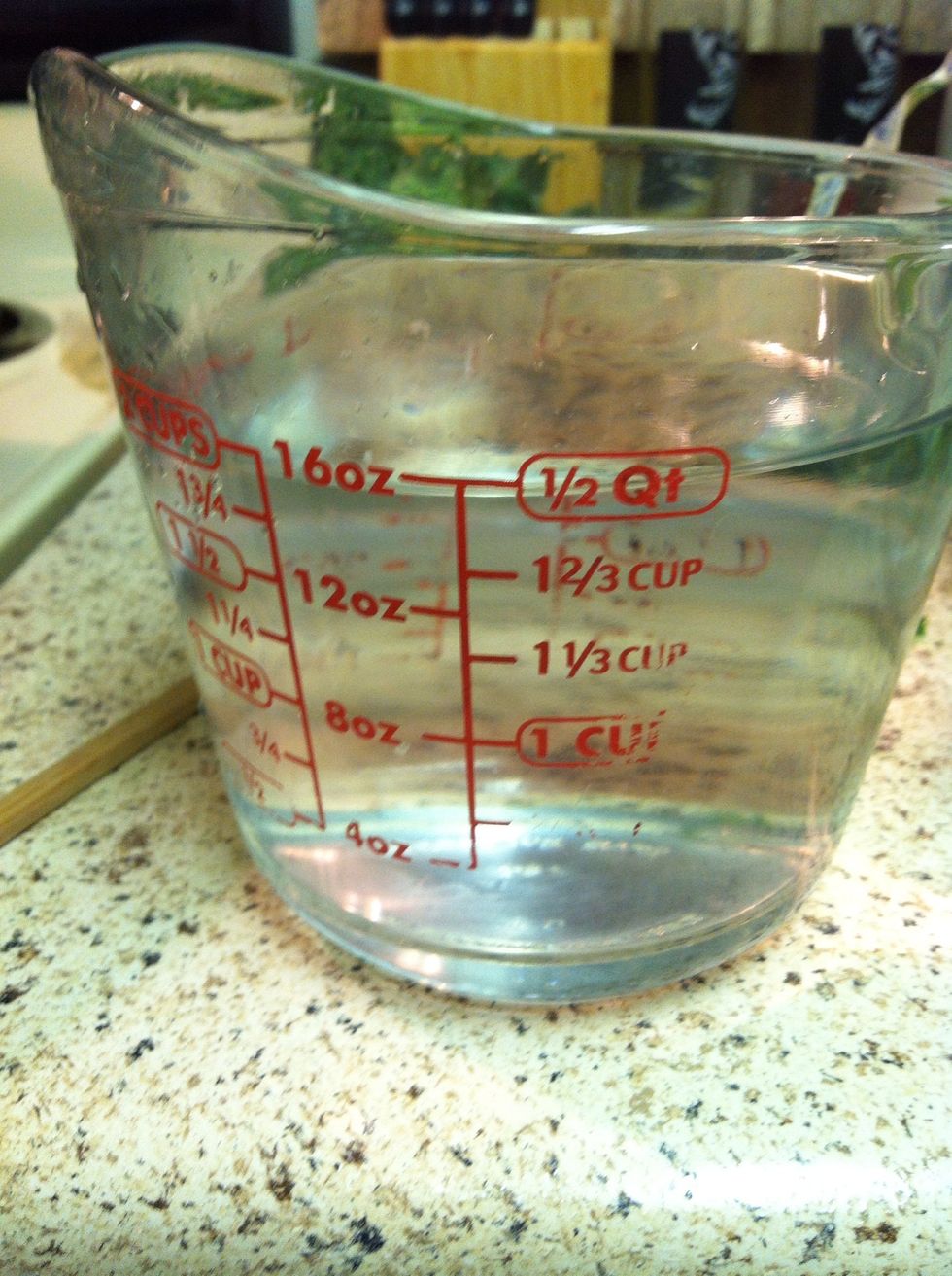 Add water and vinegar over the kale until the bowl is about half full with the sieve and kale in it. I used about 5 1/2c water and 2 1/2c vinegar. But it really depends on his much kale you have.
Pout it over the kale.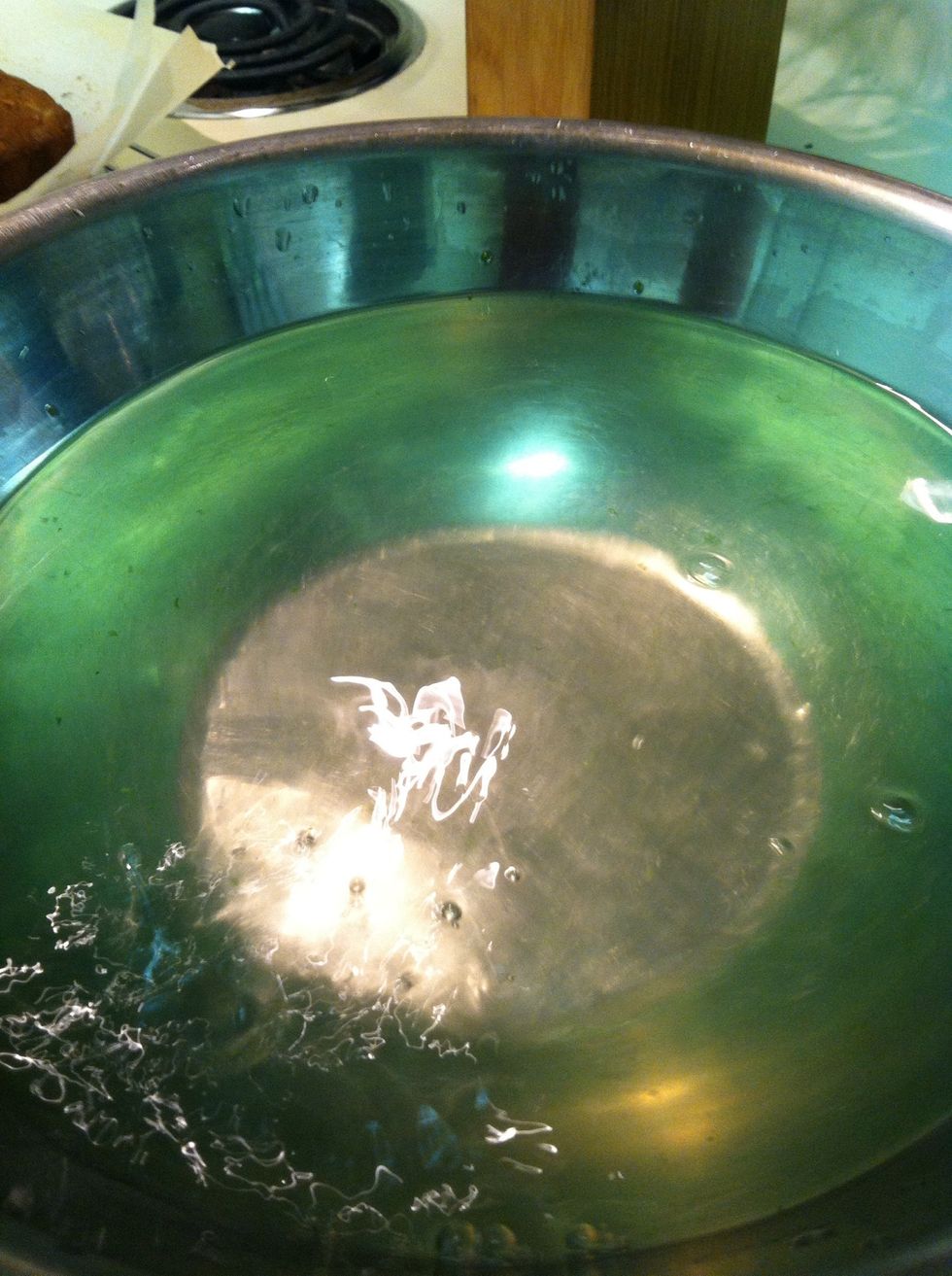 You can already see how the water turns a bit green and dirty.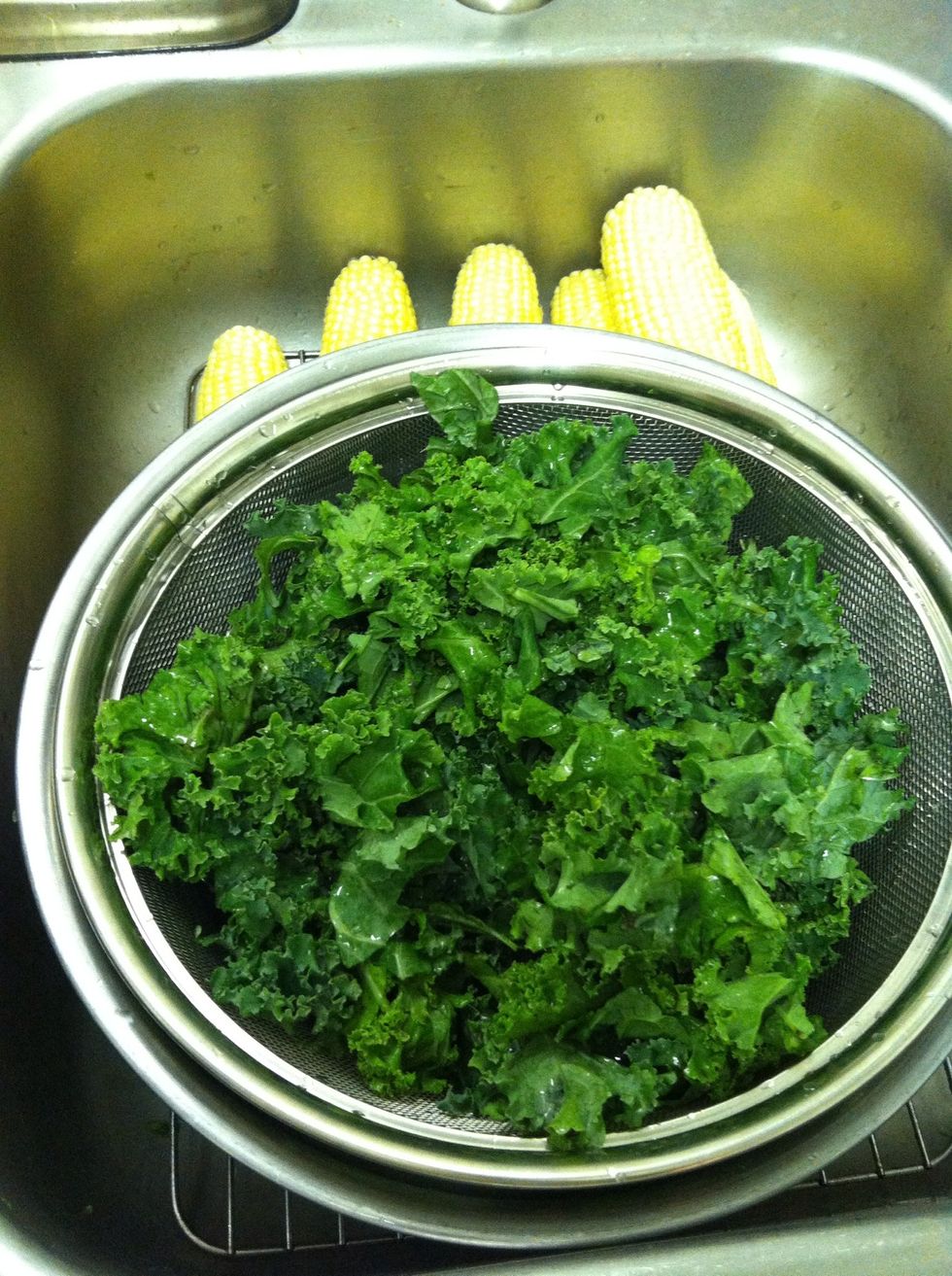 Set it aside for a few minutes. I used that time to clean up. After about 3 minutes or so, toss it around to get the rest of it soaking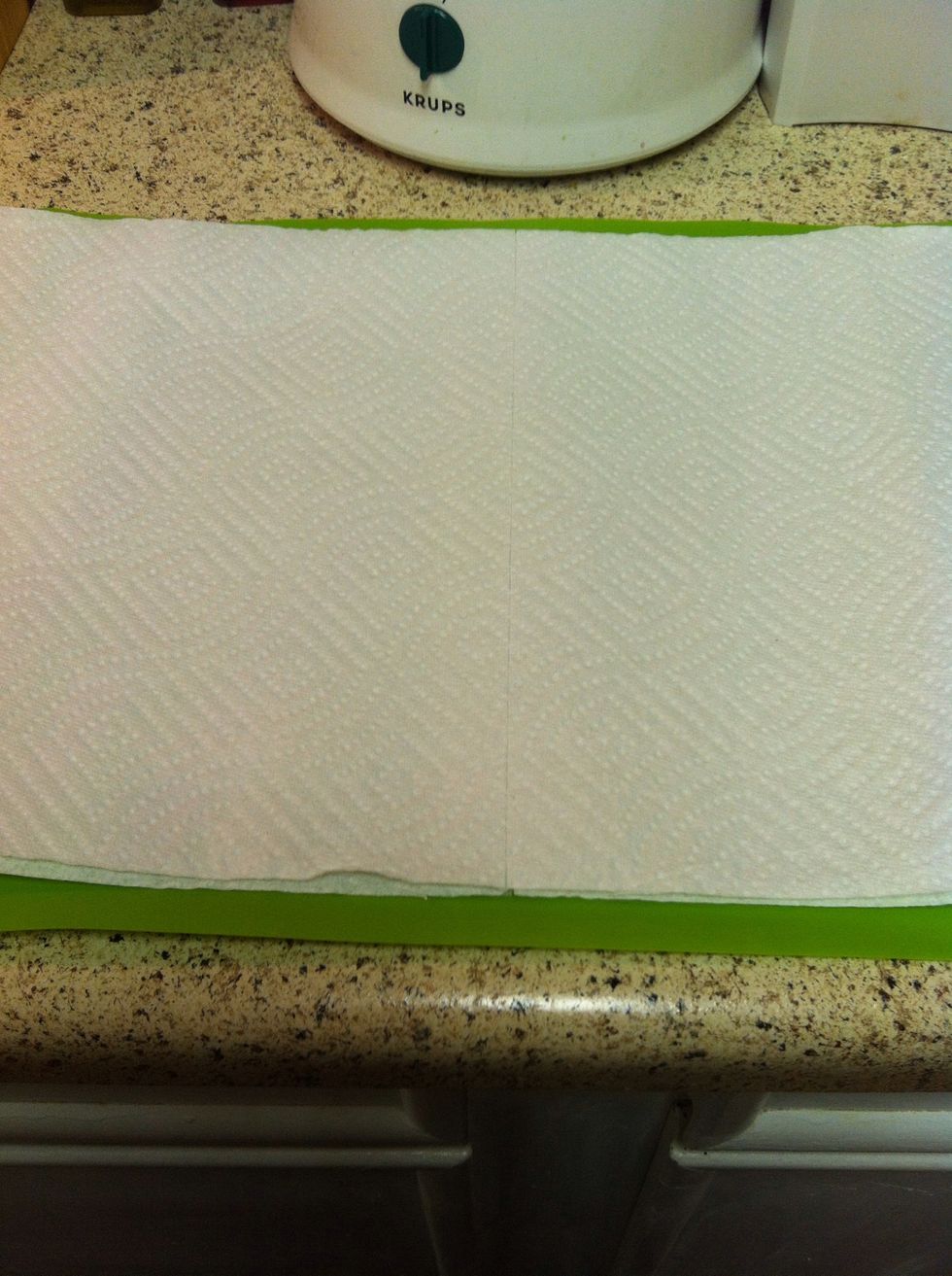 Mean while, set out a dish cloth or some paper towels. I put then over a cutting board so I could move it if I had too.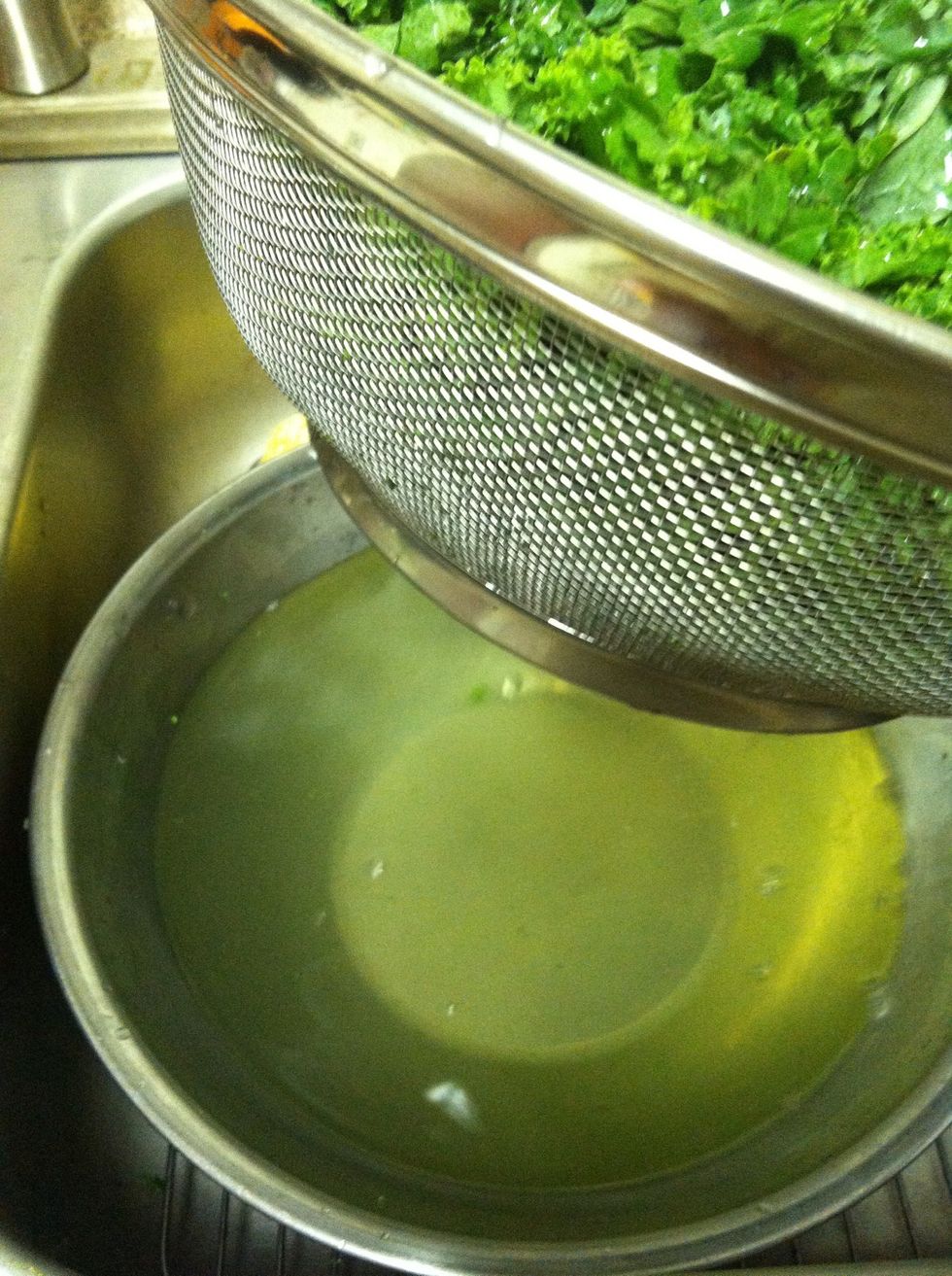 See how much came off? Dump the water and rinse the kale with cool running water. Squeeze it gently to remove most of the excess water.
Lay it out on the towels, and allow to dry. Toss around every now and then. Store in an air tight container. It should last about two weeks in the fridge.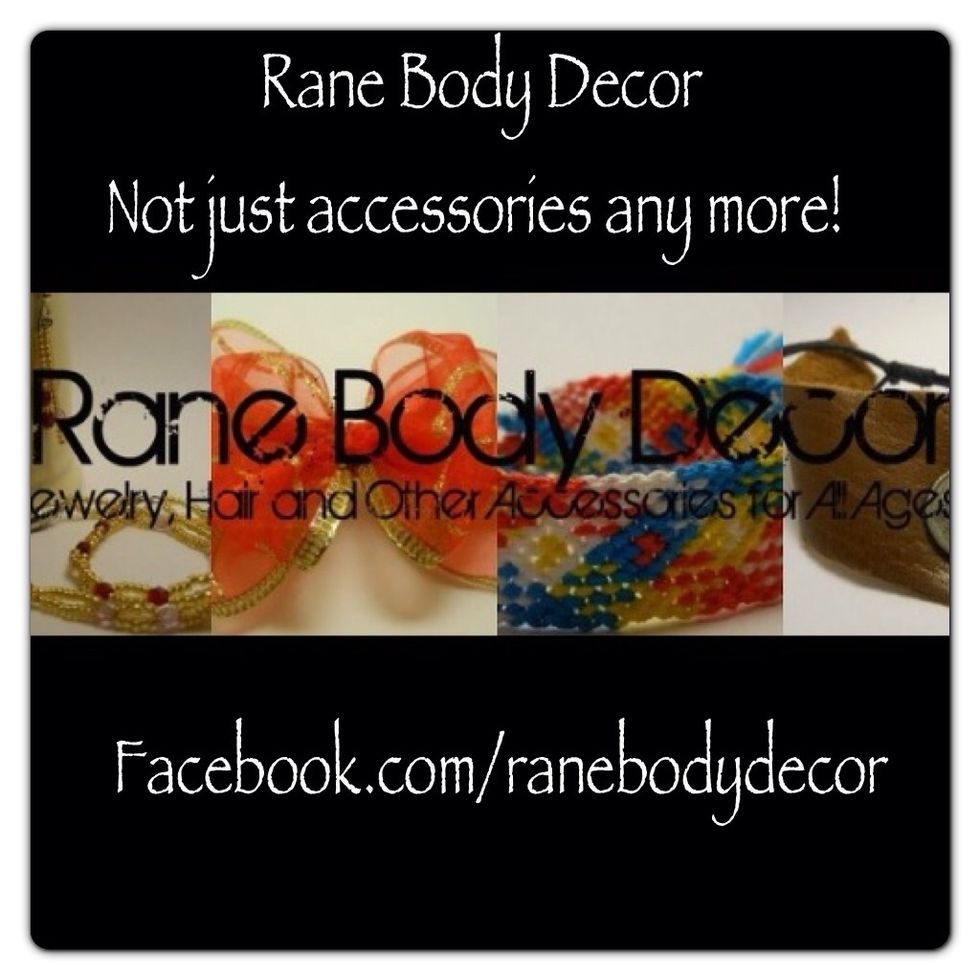 Follow me here, on Facebook and on twitter @ranebodydecor for more recipes, DIYs and crafts! As well as special deals And offers!
Kale
White vinegar
Water
Colander or sieve
Large bowl
Rane Body Decor
I love finding new ways of doing the same ol' thing. Making things is my passion. \nFollow me for food, crafts and tips on an assortment of things.