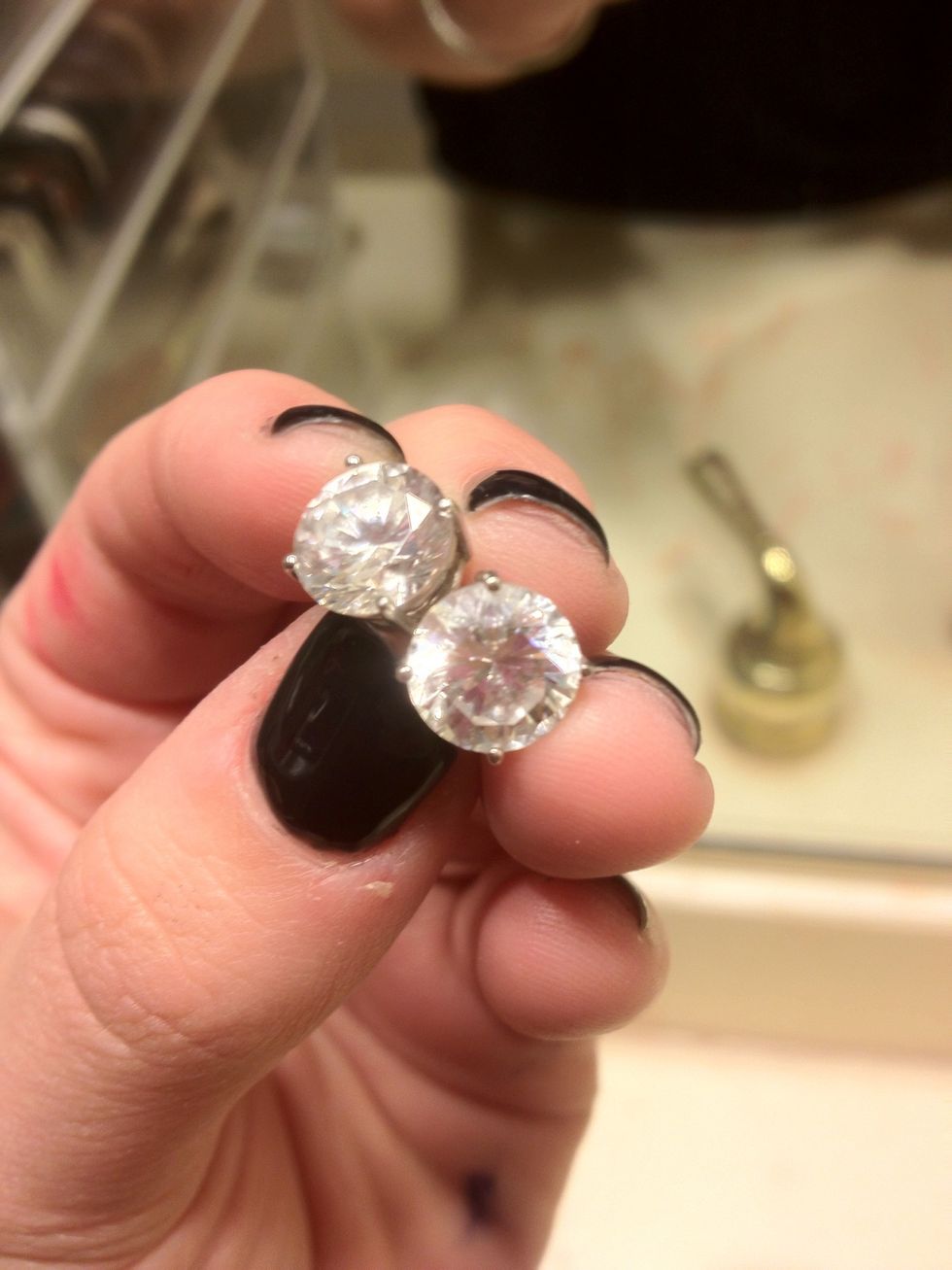 Here are dull, cloudy earrings in need of a nice wash! You can wash any kind of jewelry with gems, crystal, or diamonds. Rings, necklaces, earrings, etc. can all be cleaned using this method.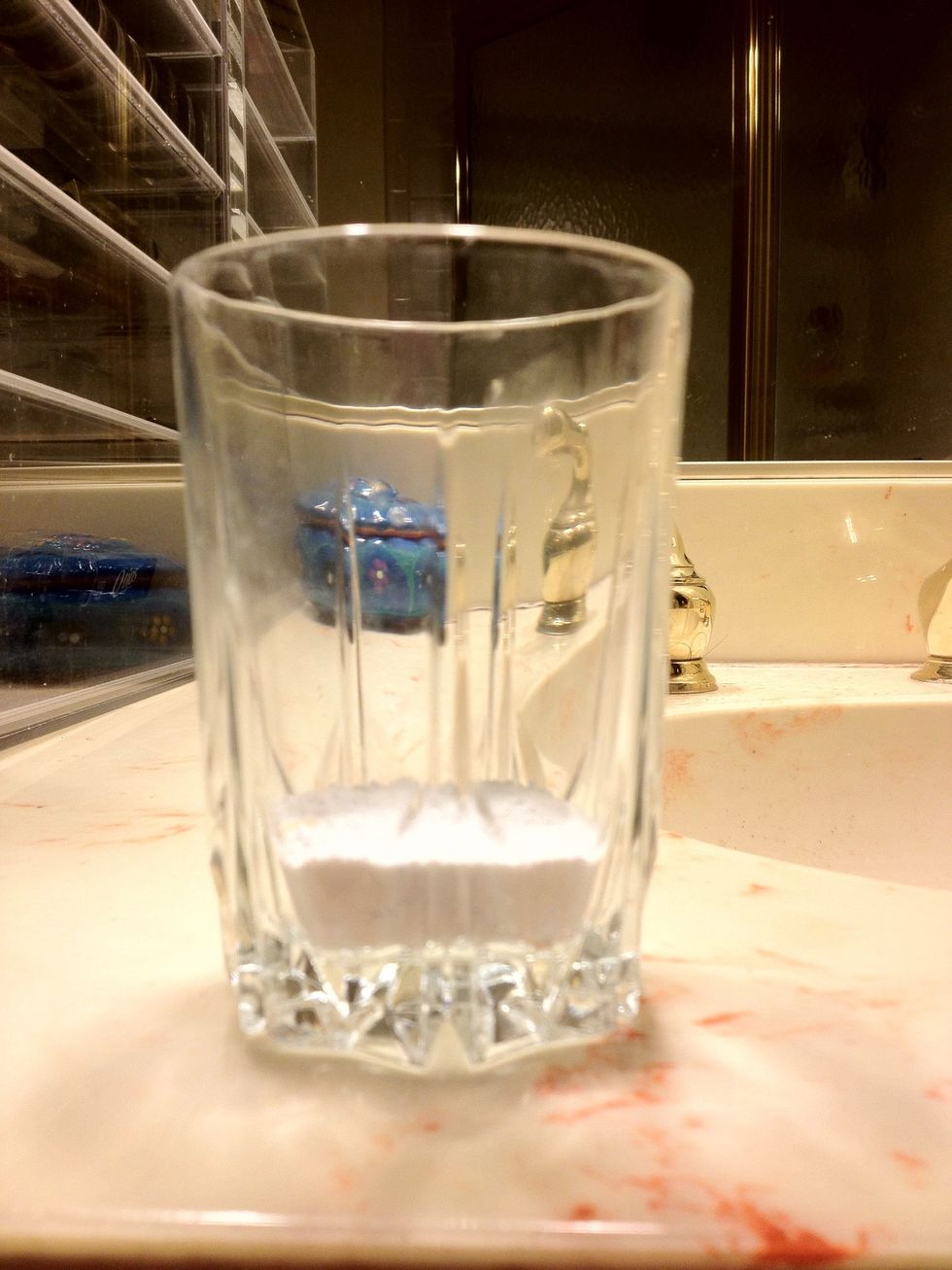 Step 1 - Start with a cup, and pour your oxy clean powder into the cup. Only about 3 table spoons.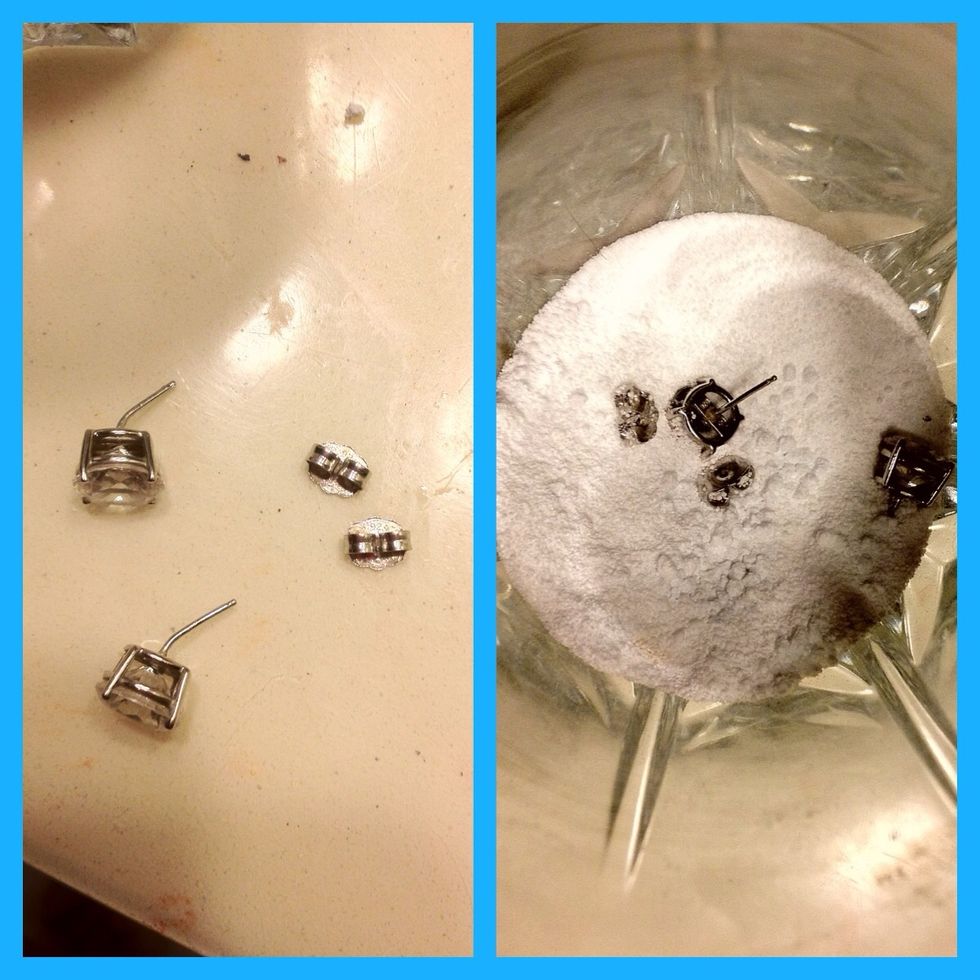 Step 2 - Separate jewelry and then put into the Oxy clean powder. In this case, I am using earrings, so I separate the earring from the backing.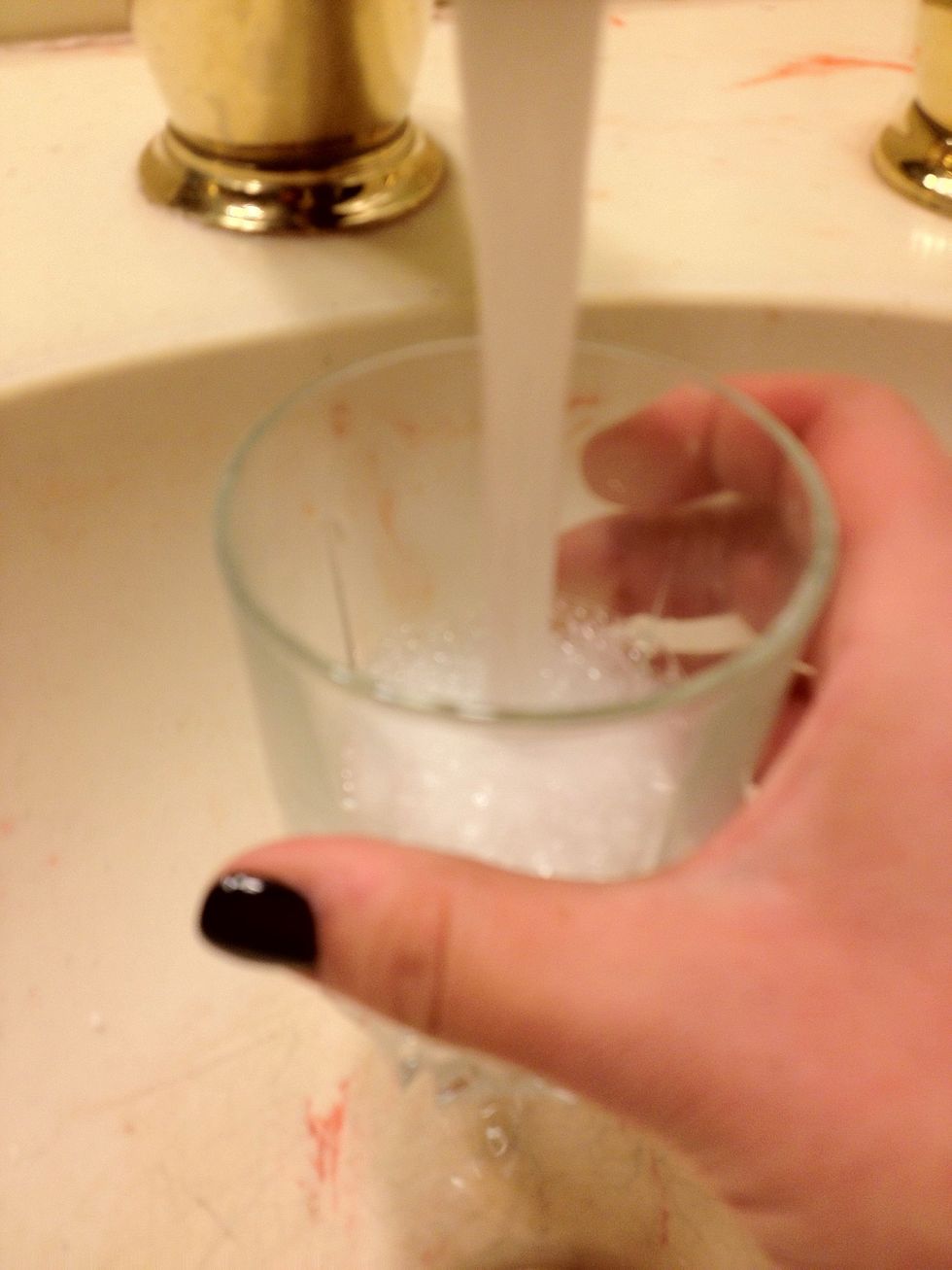 Step 3 - Once your jewelry is in the cup with the powder, pour HOT water into the cup until it starts to bubble high.
Your cup should look like this. Now, wait 10 min for your jewelry to clean.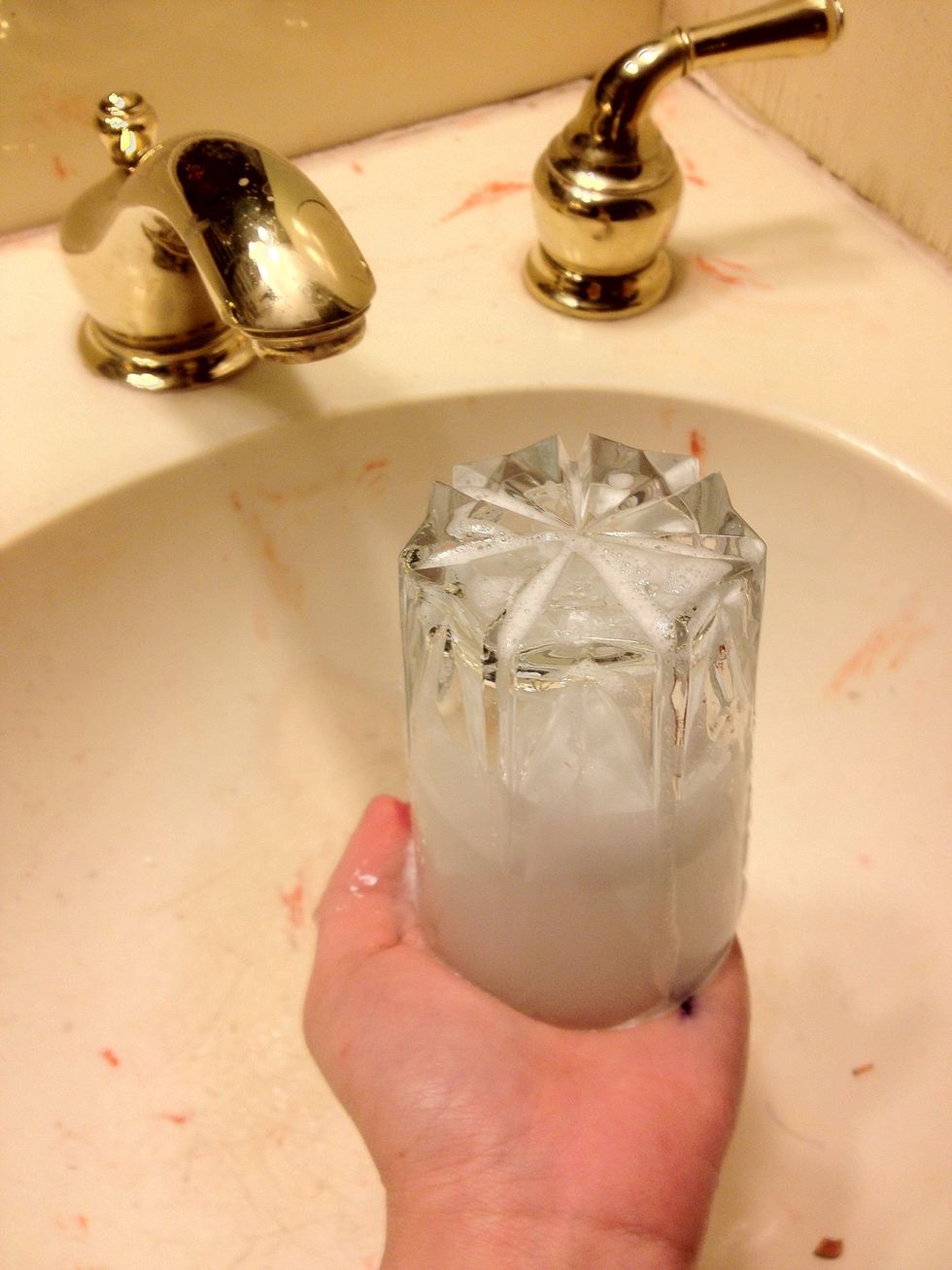 Step 4 - Now, drain the water from The cup, you can drain any way that is easiest.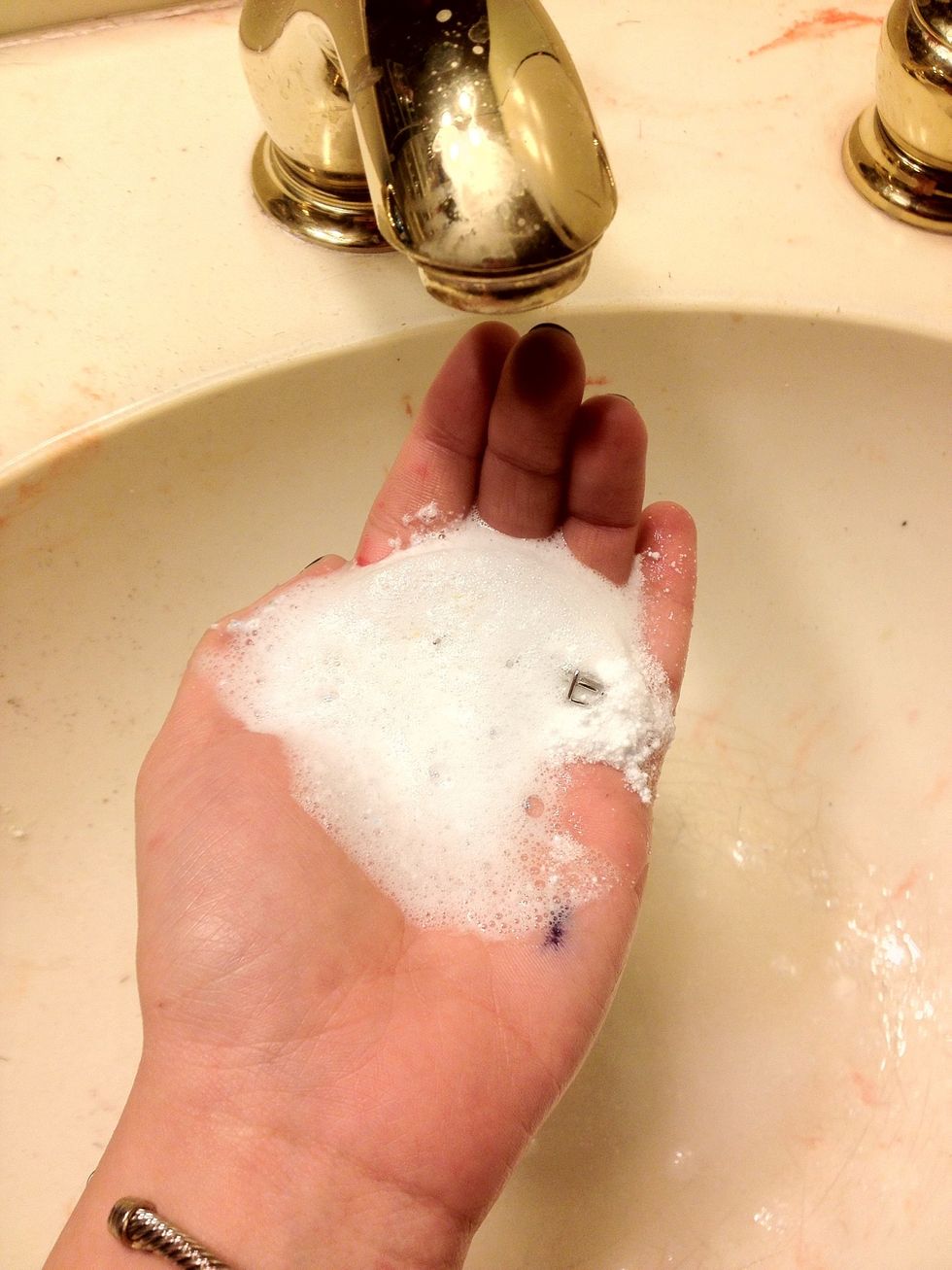 Step 5 - Wash earrings until clear under hot water. Then dry off the earrings with a Towel.
Now the earrings are Clean and clear!!
See the difference? (left is before, right is after)
Cup
Hot water
Oxy clean versatile stain removed powder.