A people- and Earth-friendly way to clean and disinfect anything from reusable bottles to make-up brushes to babies' toys!
10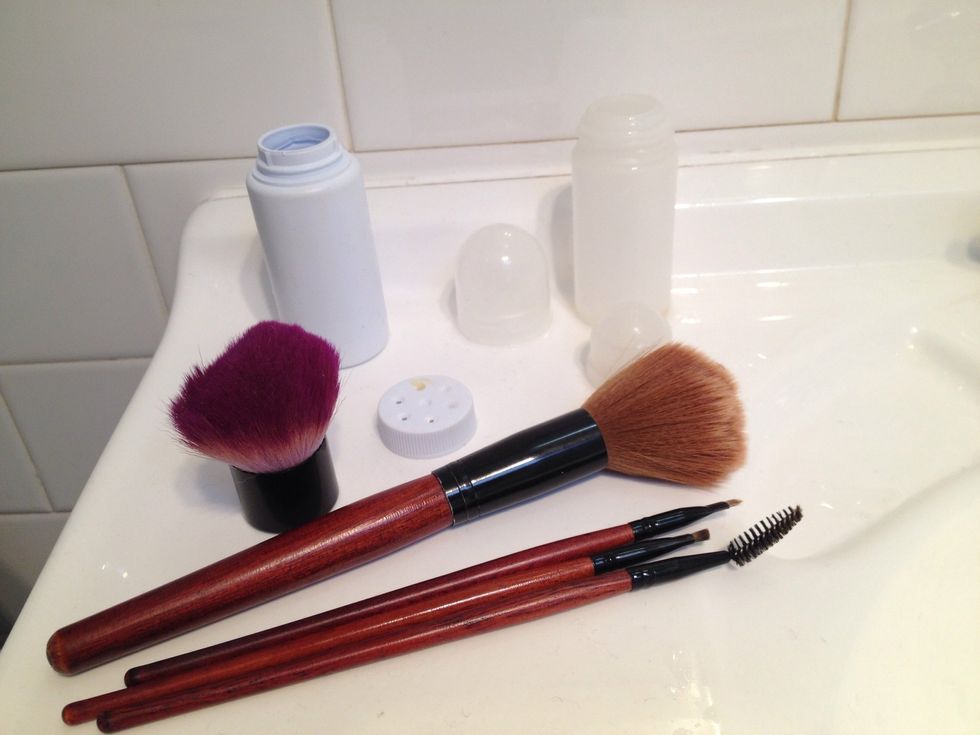 Today I'm cleaning a roll-on bottle for my guide on making your own deodorant, a shaker bottle for a guide on making dry shampoo and body powder, and I'm also cleaning my make-up brushes.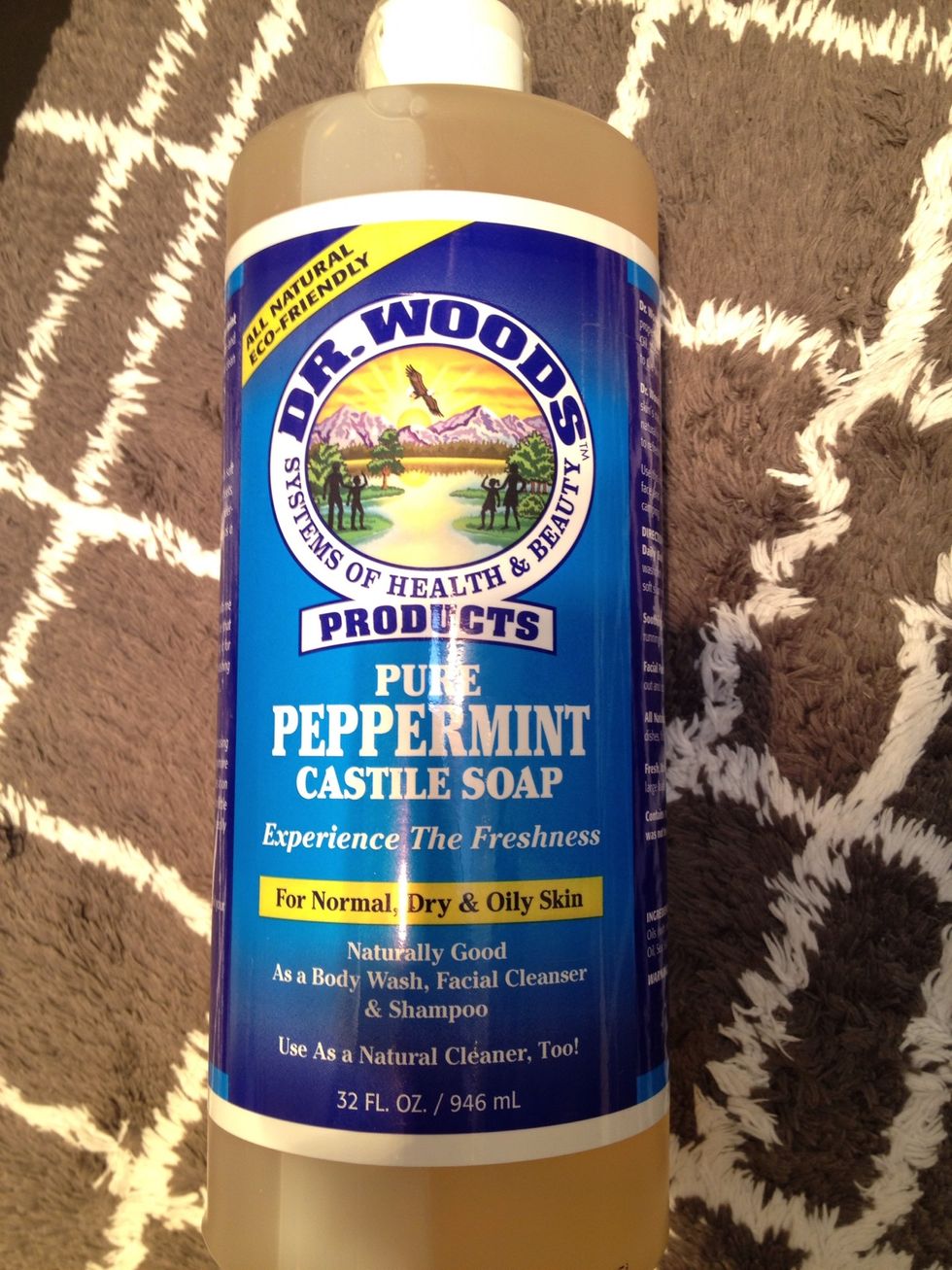 Castile soap is made from plant oils such as olive, hemp and coconut, which are saponified and blended with salt to give it great cleaning abilities. I bought this on iherb and it smells awesome!
Check out the ingredients ⬆ So simple and pure (the way everything in life should be)! 🌻 I try to avoid putting nasty chemicals on my skin and in my body, so I don't want to clean with them either.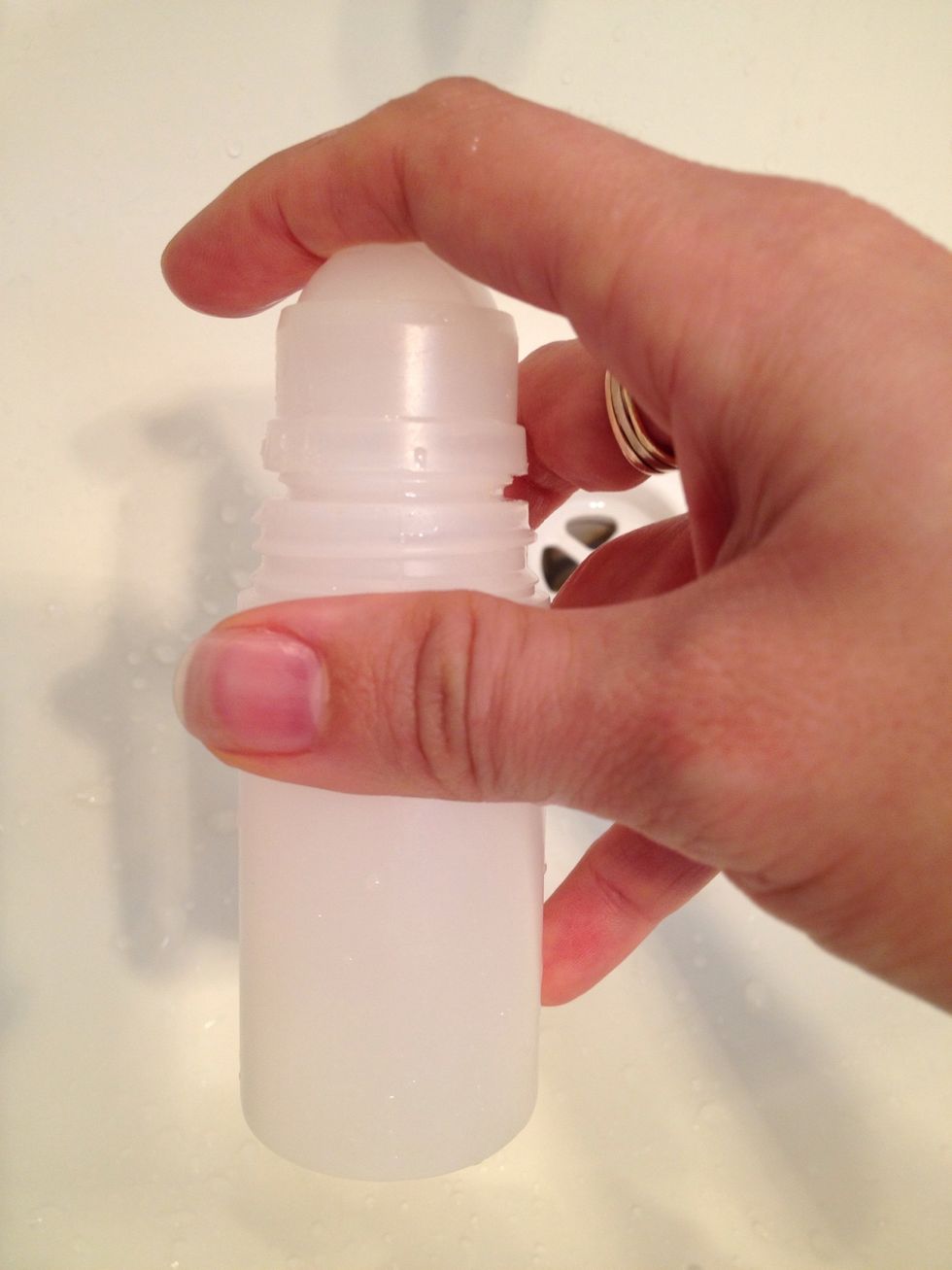 Squeeze a small amount of the soap into your bottles and add some warm water. Swish it around, put the lid on and shake, or use a brush or your fingers to get in there. Whatever works best!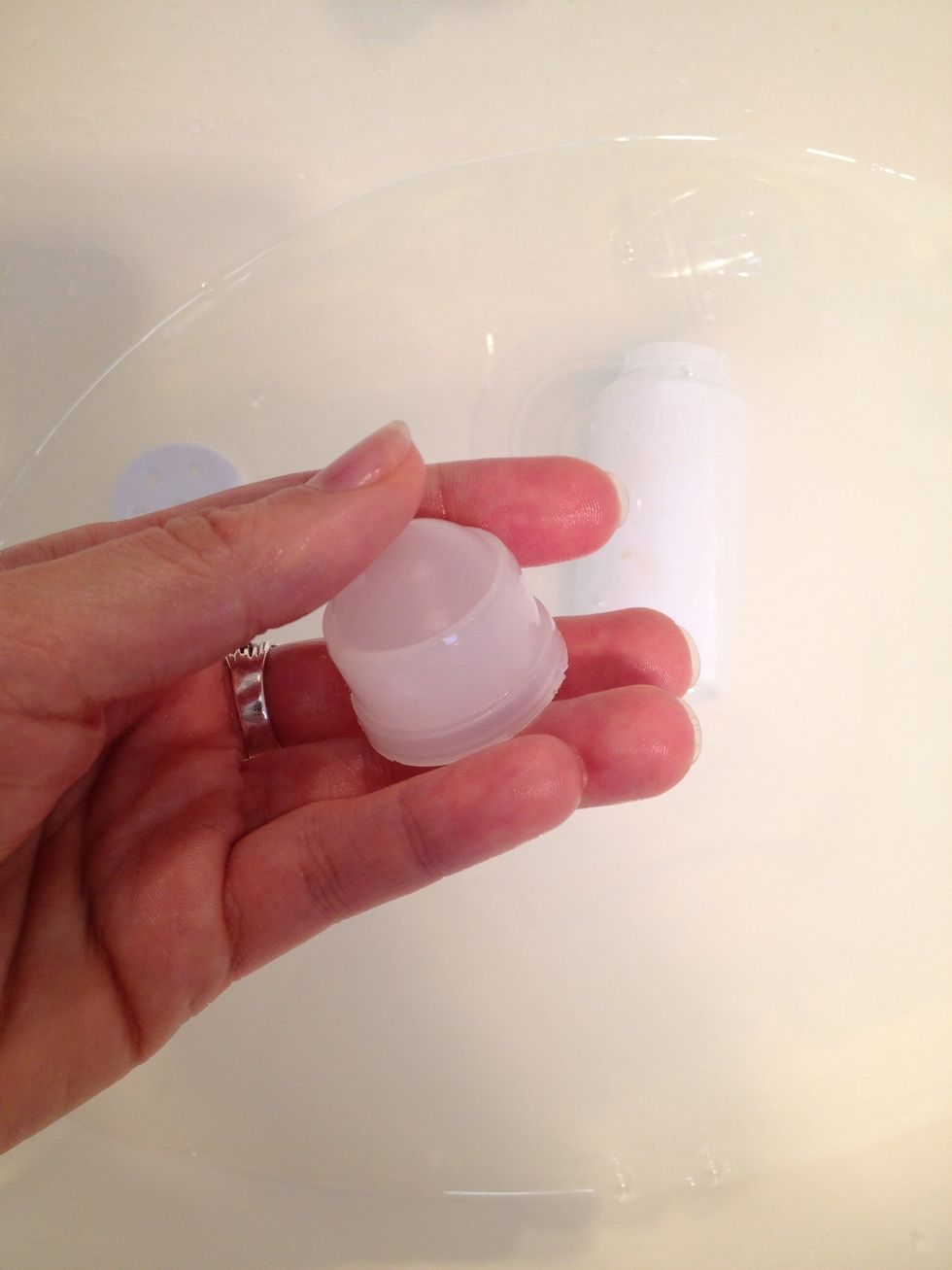 You can also give your bottles a nice, warm, soapy bath in the sink or in a small tub. Make sure you squeeze extra castile soap onto bits that need a more thorough clean, like this roll ball!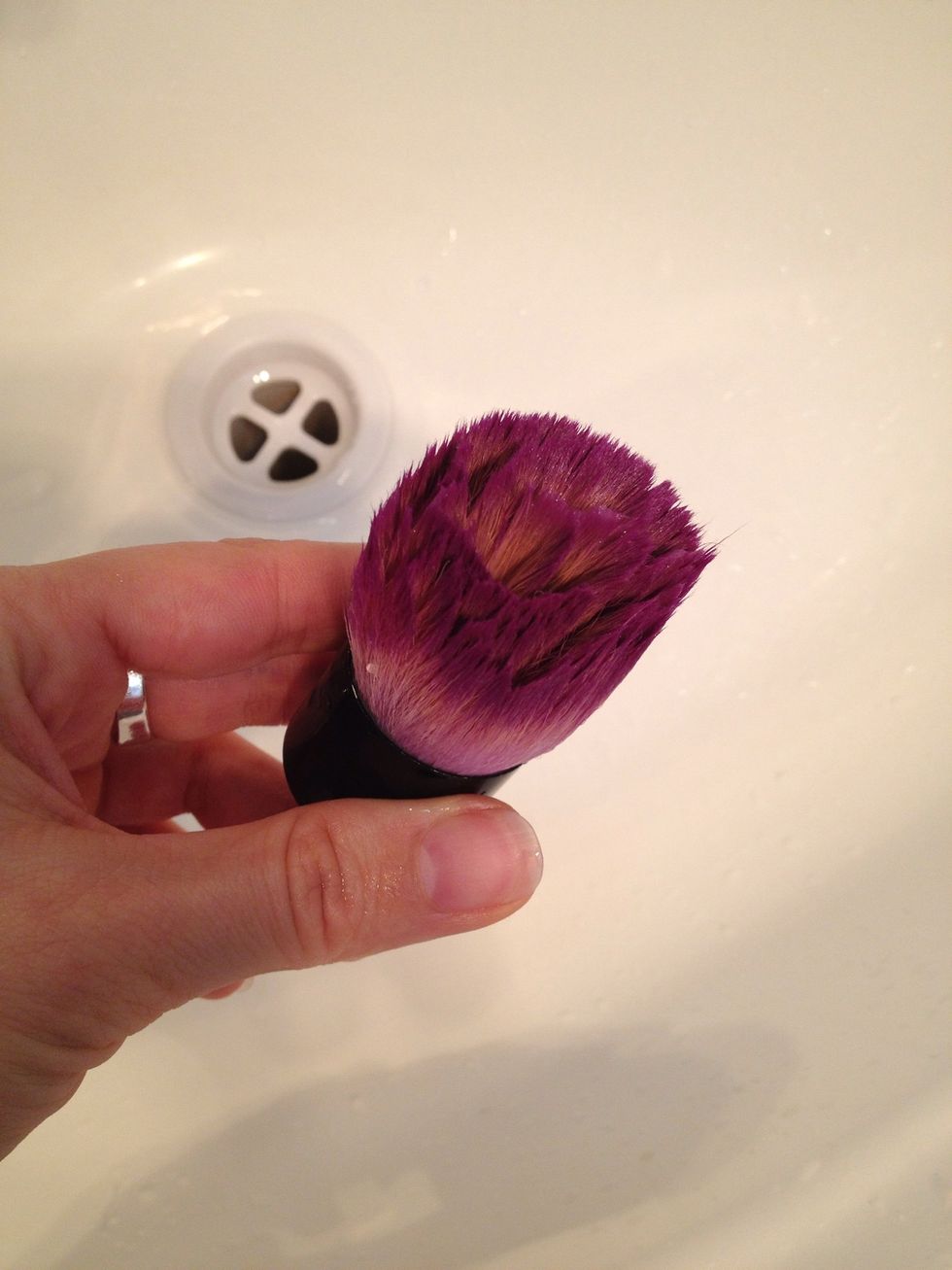 To clean brushes, squeeze some soap directly onto them.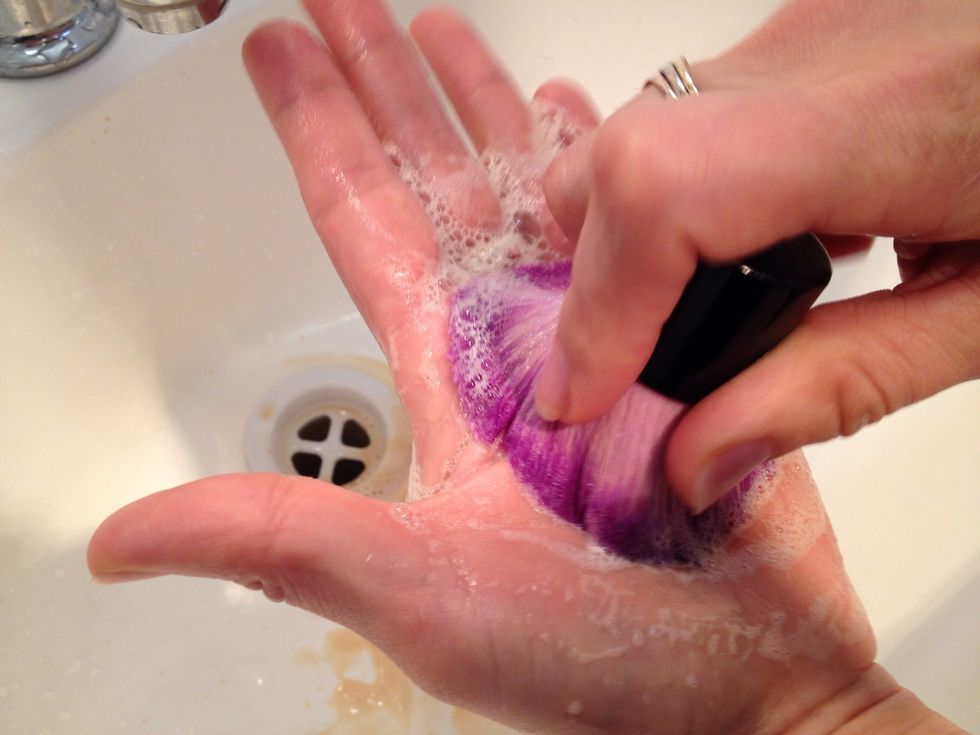 Gently massage the bristles on your palm and work up a lather. (An extra pair of hands came in handy for taking this photo.)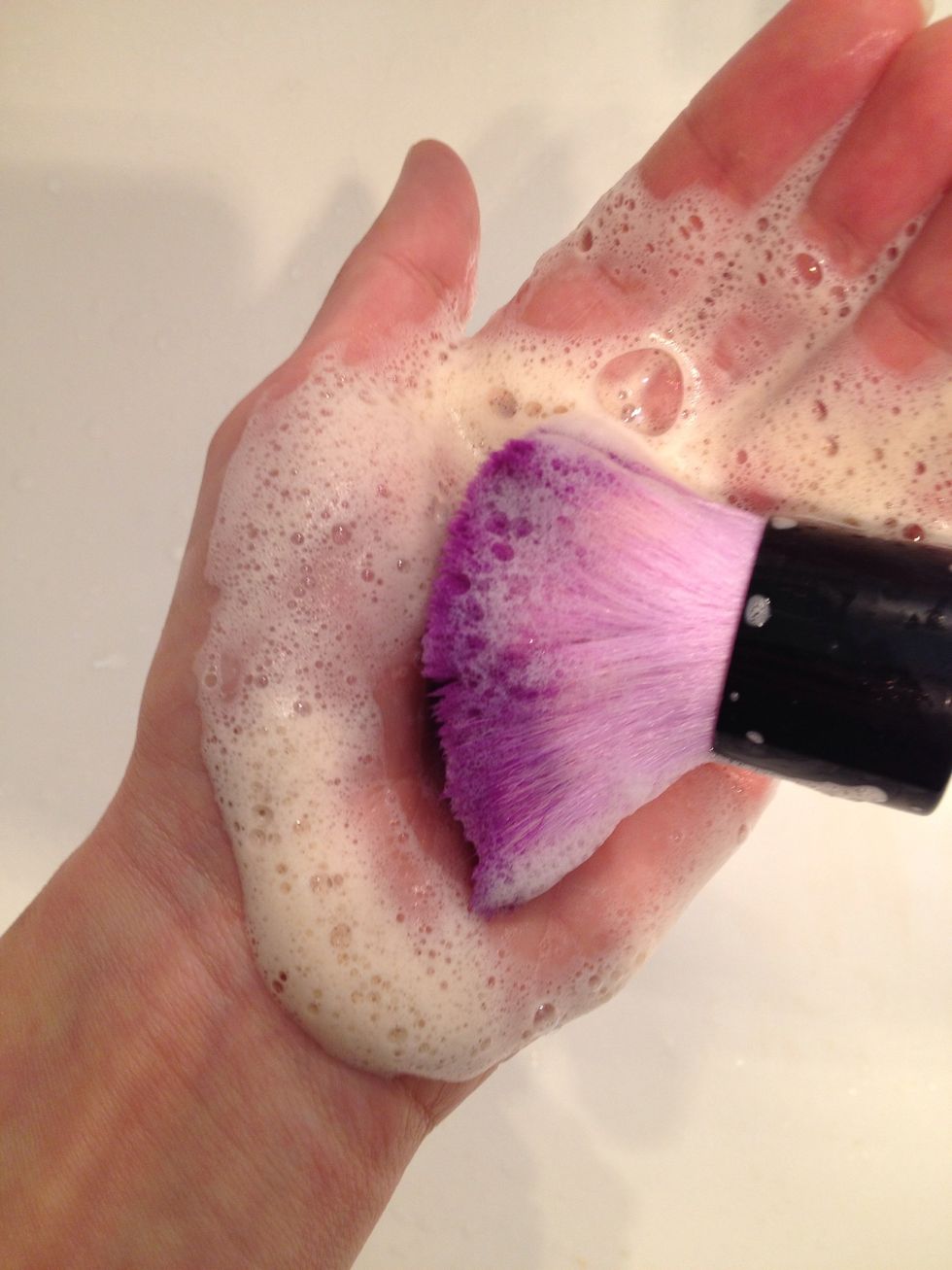 Keep lathering until the foam starts to look whiter and the make-up has washed out of it.
Now rinse everything thoroughly with warm water. If you live in a country where the tap water is clean, consider how fortunate you are! 💦 Give your items a good shake to dry.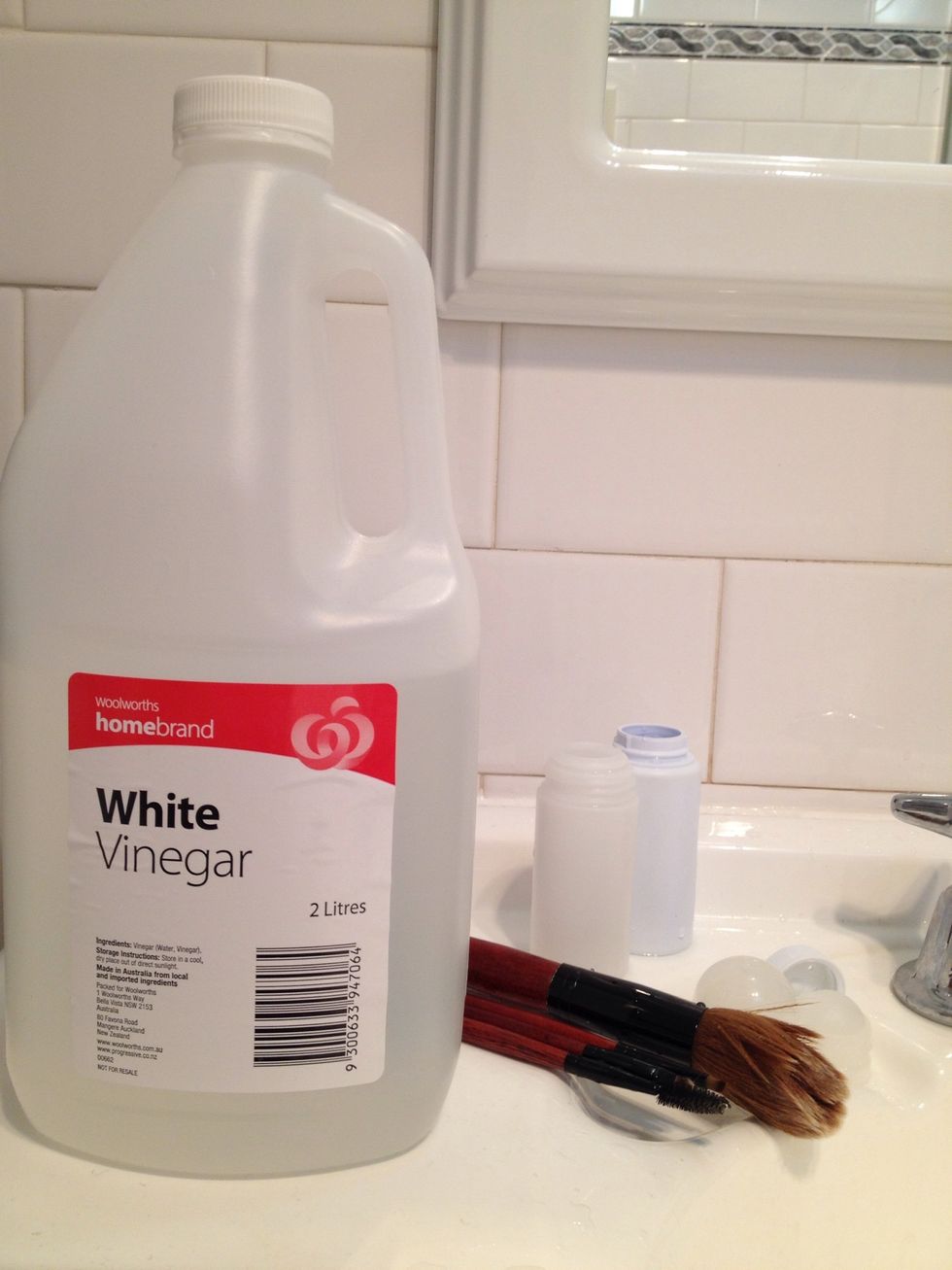 Now get your vinegar. The cheap white stuff will do just fine! Vinegar is an excellent disinfectant that won't harm your skin, is kind to the environment, and is a great softener for hair and fabric.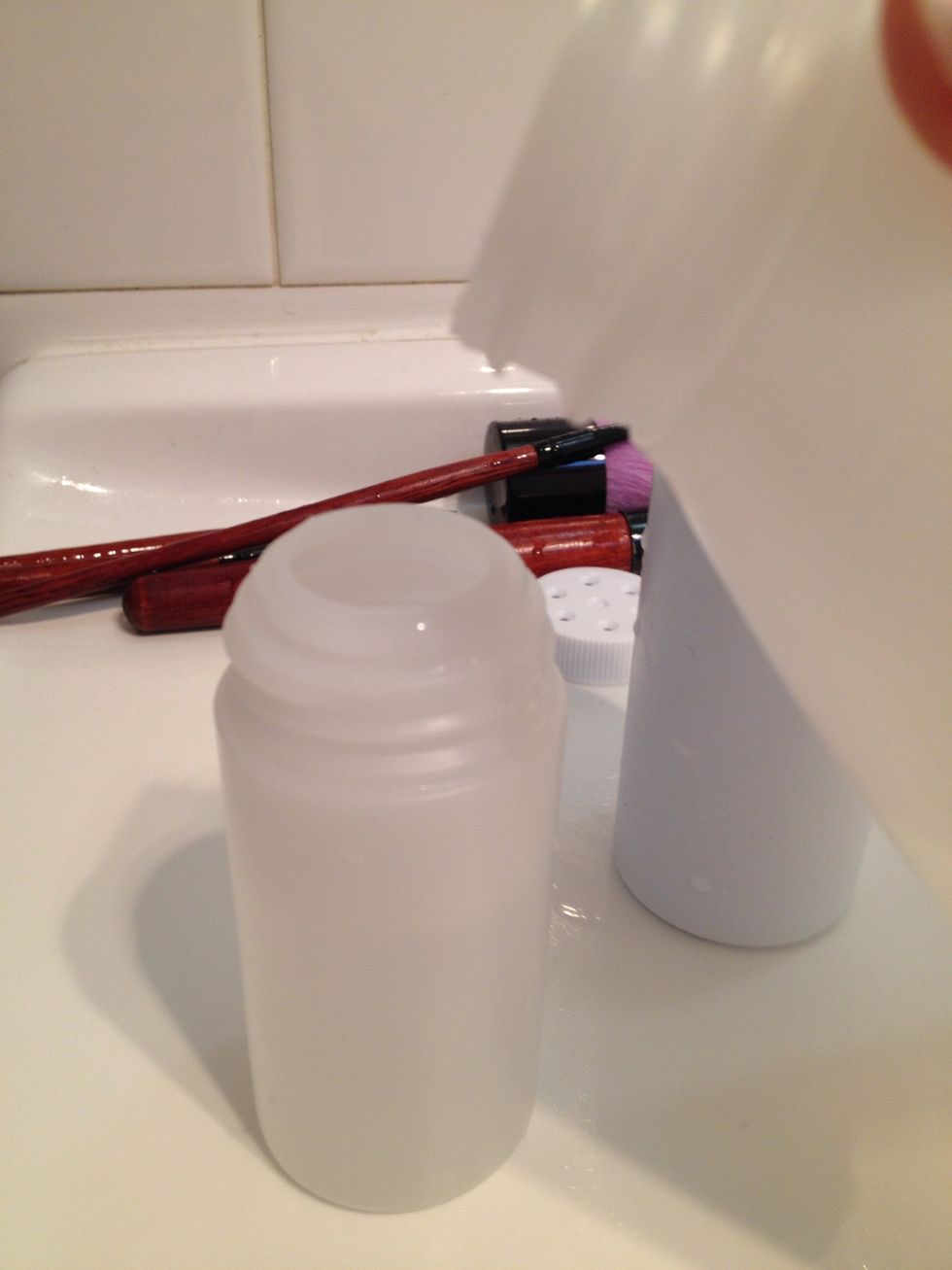 Fill your bottles with vinegar and let them soak a while. If you have several items, you can soak them in a large container or tub.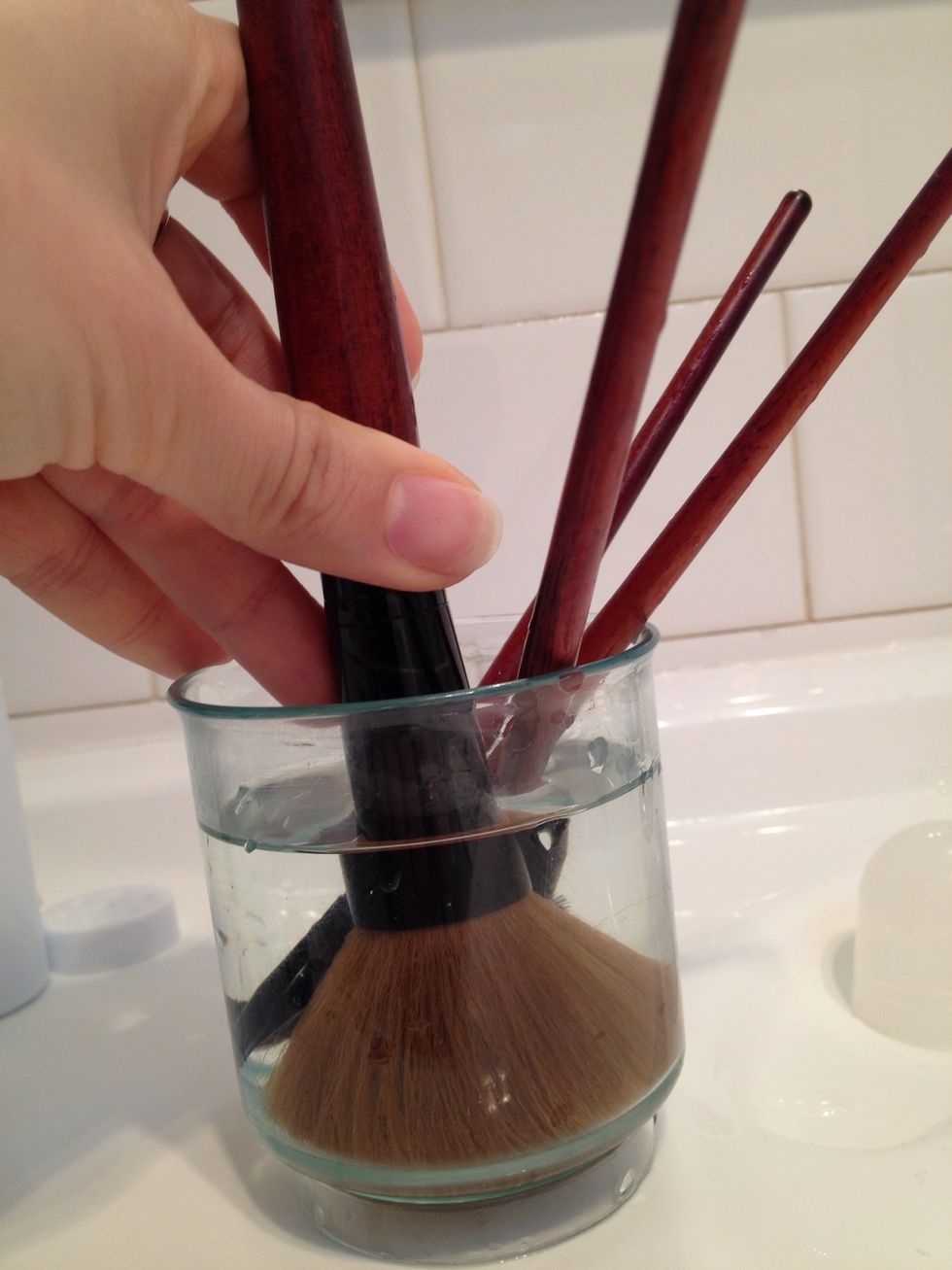 Fill a cup with vinegar for your brushes. Gently press down on each brush so the vinegar can really get in between the bristles and kill any unsuspecting germs!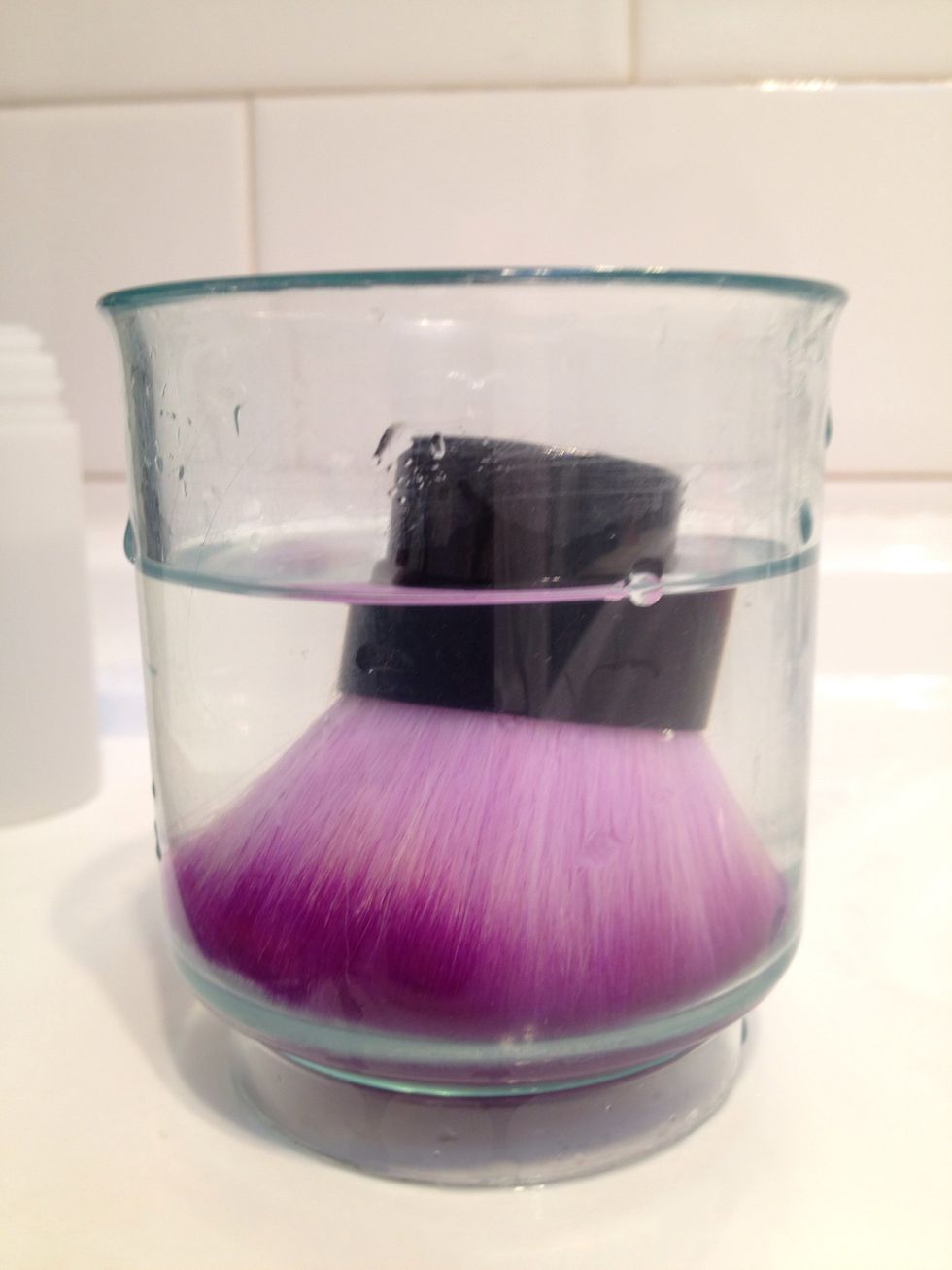 Once you've had enough of playing with your brushes in the vinegar, them out and shake off the excess.
Empty your bottles and lay everything on a towel to air-dry. You may already notice that your brushes feel nice and soft, particularly if they're made from good quality animal hair.
Did you know that vinegar can also be used to soften your laundry? Add it either on it's own or mixed with your usual fabric softener.
The smell of vinegar may not exactly be pleasant to some. But the more you use it to clean, soften and disinfect, the more you will come to love the smell and associate it with a pure, natural clean!
Castile soap
White vinegar
Tap / filtered water
Au Natural
Transylvanian born, Aussie bred. I'm a big believer in keeping things as close as possible to their natural state ☺