Dryer sheets, water hose, and rubber gloves (optional, I don't like getting my hands/nails discolored)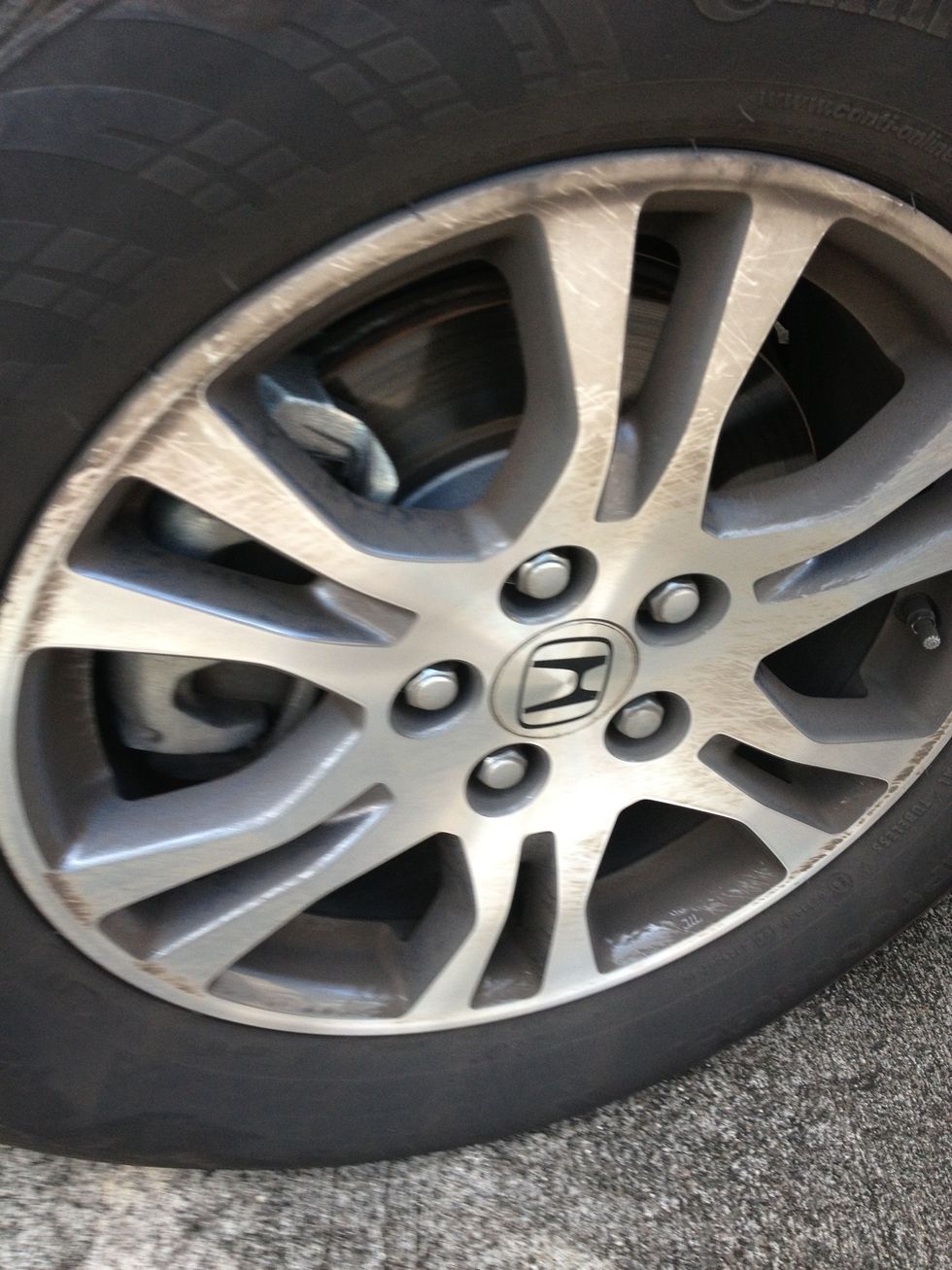 Dirty rim (last week we took our vehicle to a automatic car wash, the rims never fully get clean)
I rinse the rim with water to get it wet and take a dry un-used dryer sheet to start wiping away.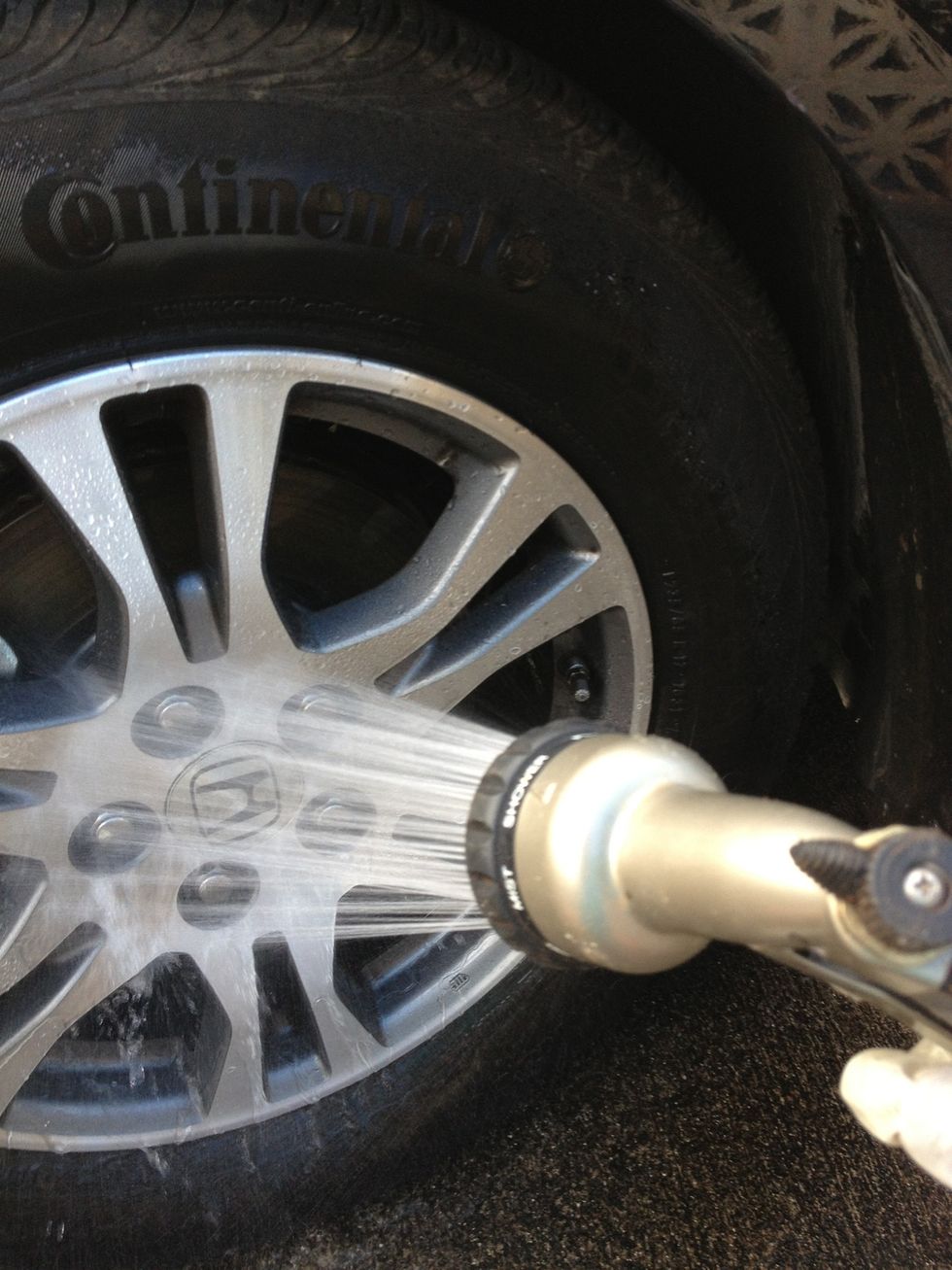 Now Rinse with water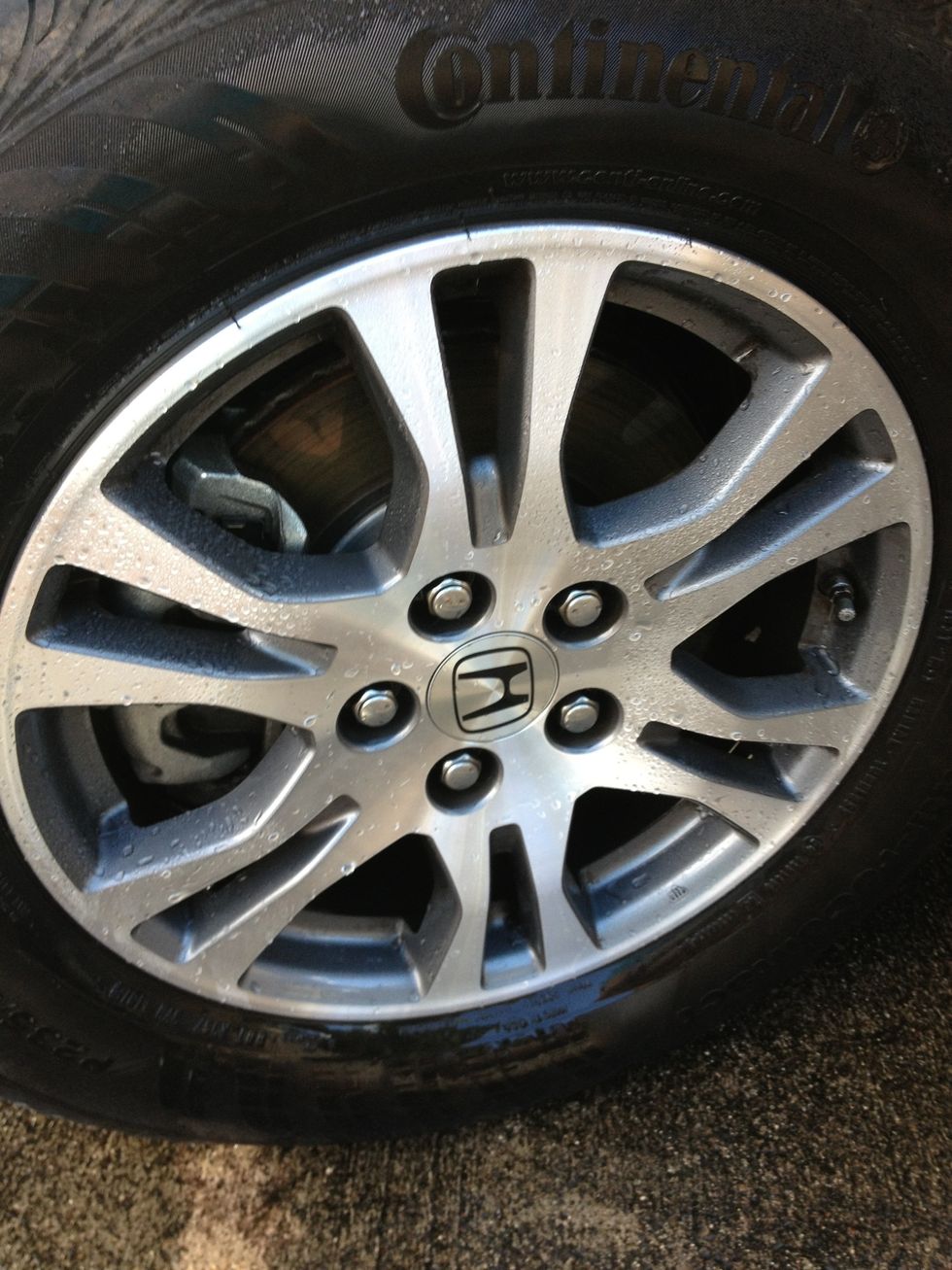 A shiny clean wheel rim with a nice smell.
Dispose used Dryer sheets in the trash. You will use more than one, depending on the size of your rim and how dirty they are.
Dryer sheets (generic)
Water
Rubber gloves (optional)