Just throw them in the washer and dryer. Seriously. You will use coconut oil to revive them!
230
My son stepped in apple juice that he spilled in the floor while in his Robeez style shoes. As they are leather I didn't really know what to do. He has just about grown out of them so I took a chance.
I threw them in the washing machine and dryer. They came out a shriveled, crunchy version of their former selves. I held on to them and its a good thing I did because I figured out how to save them.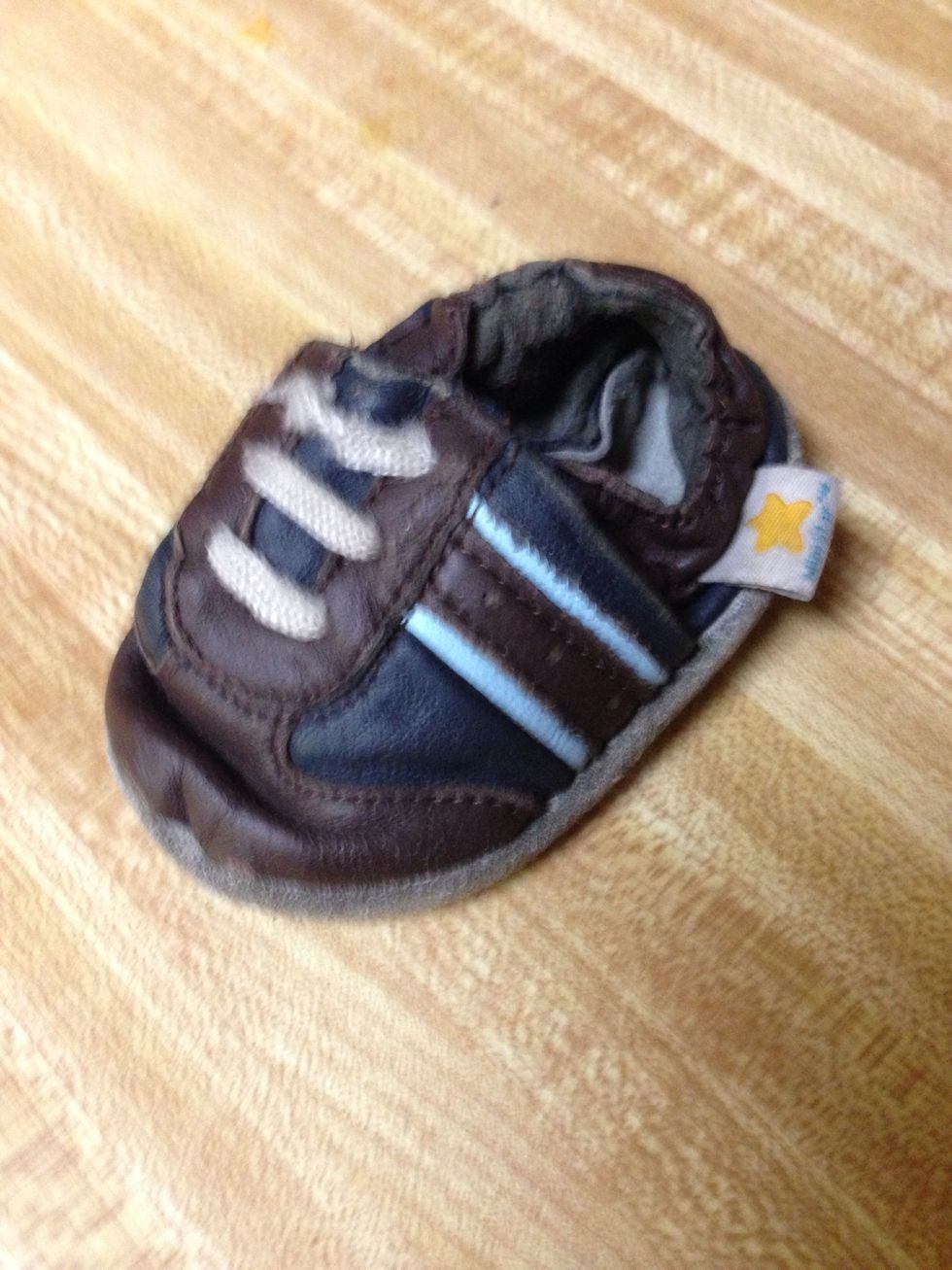 See. Horrible shriveled mess.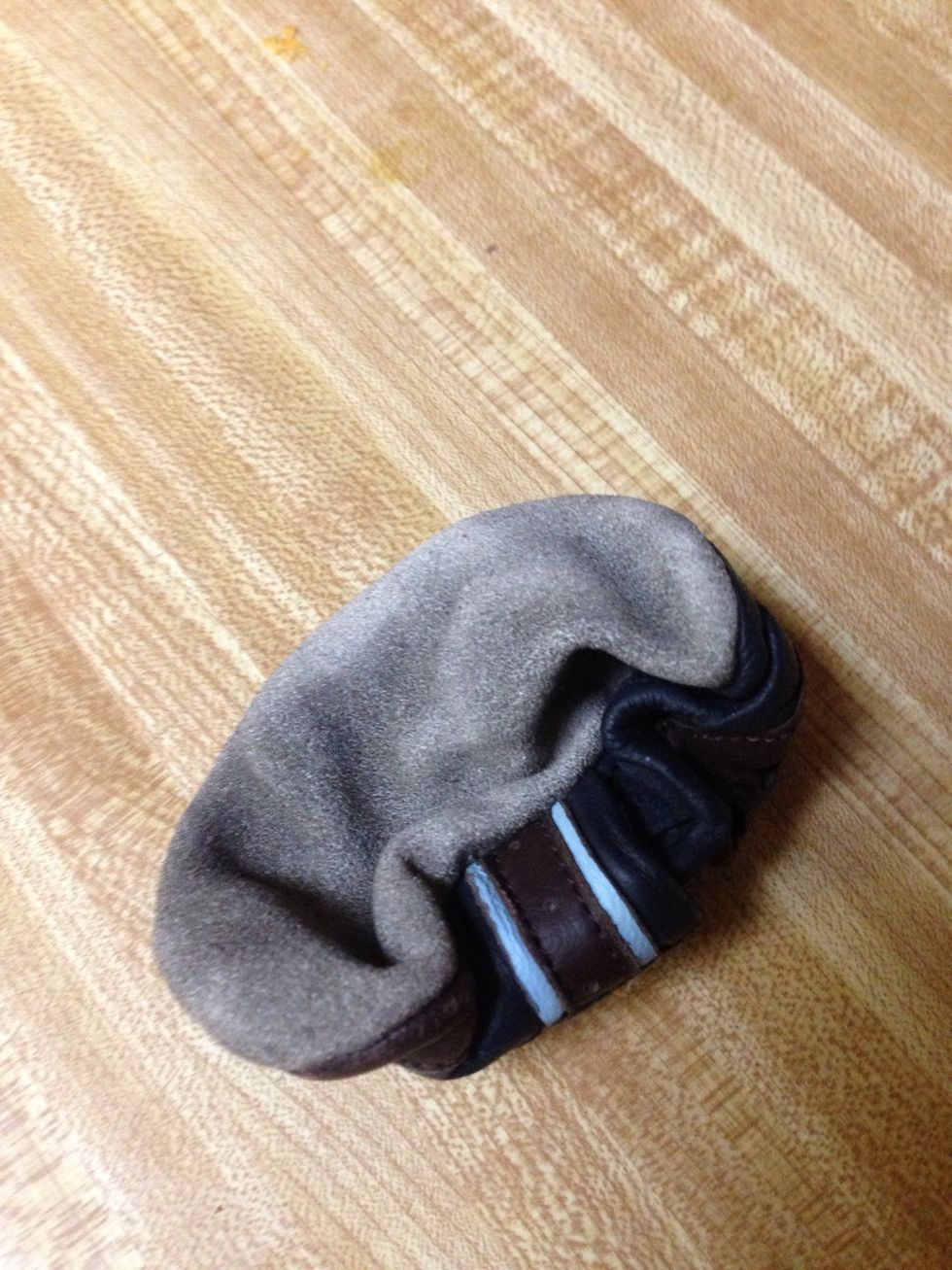 Underside.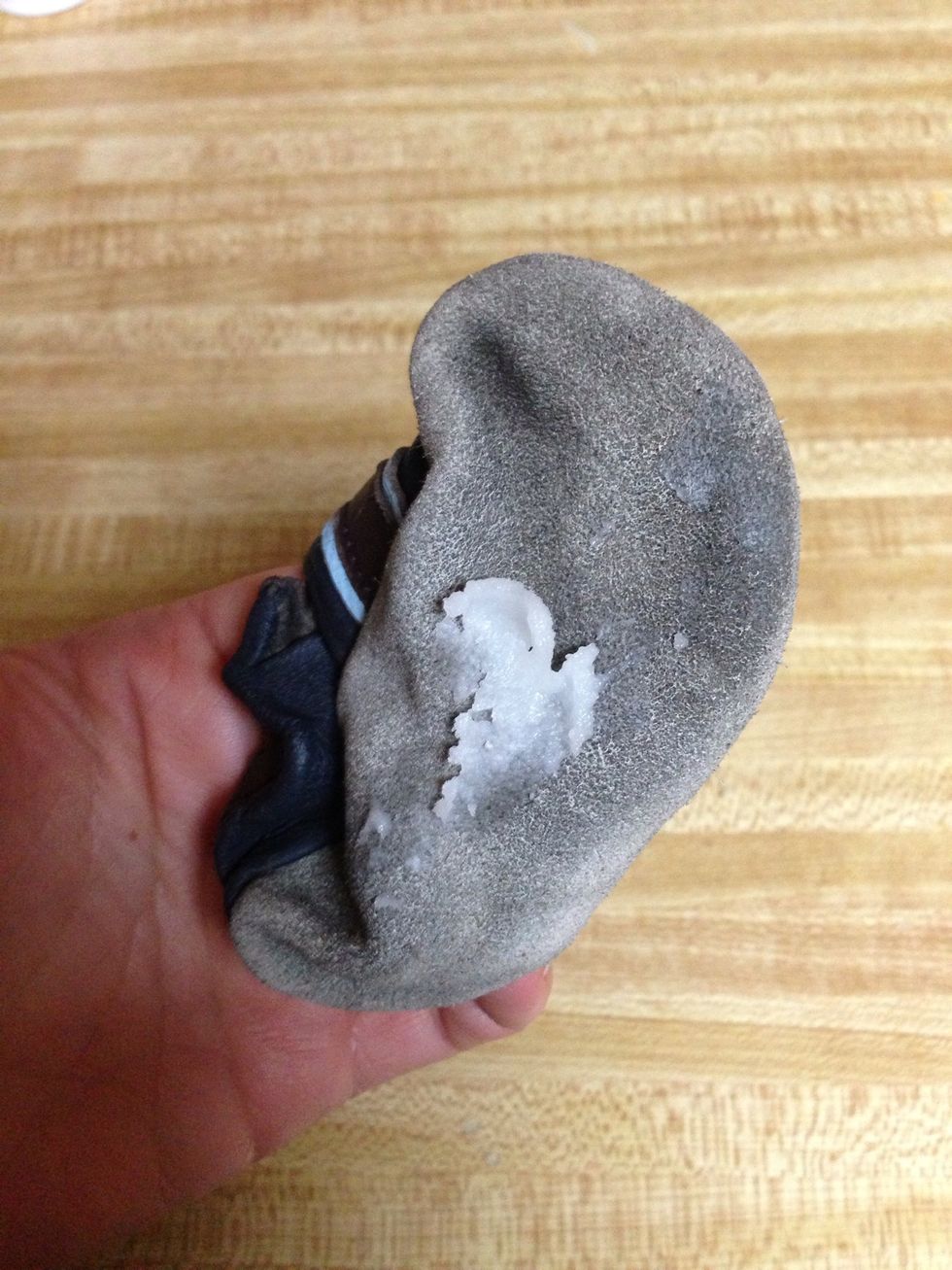 All you have to do is take coconut oil and generously massage it into the leather. You will need to do the uppers and the soles. Just keep working it in until it soaks in. Add more if you need to.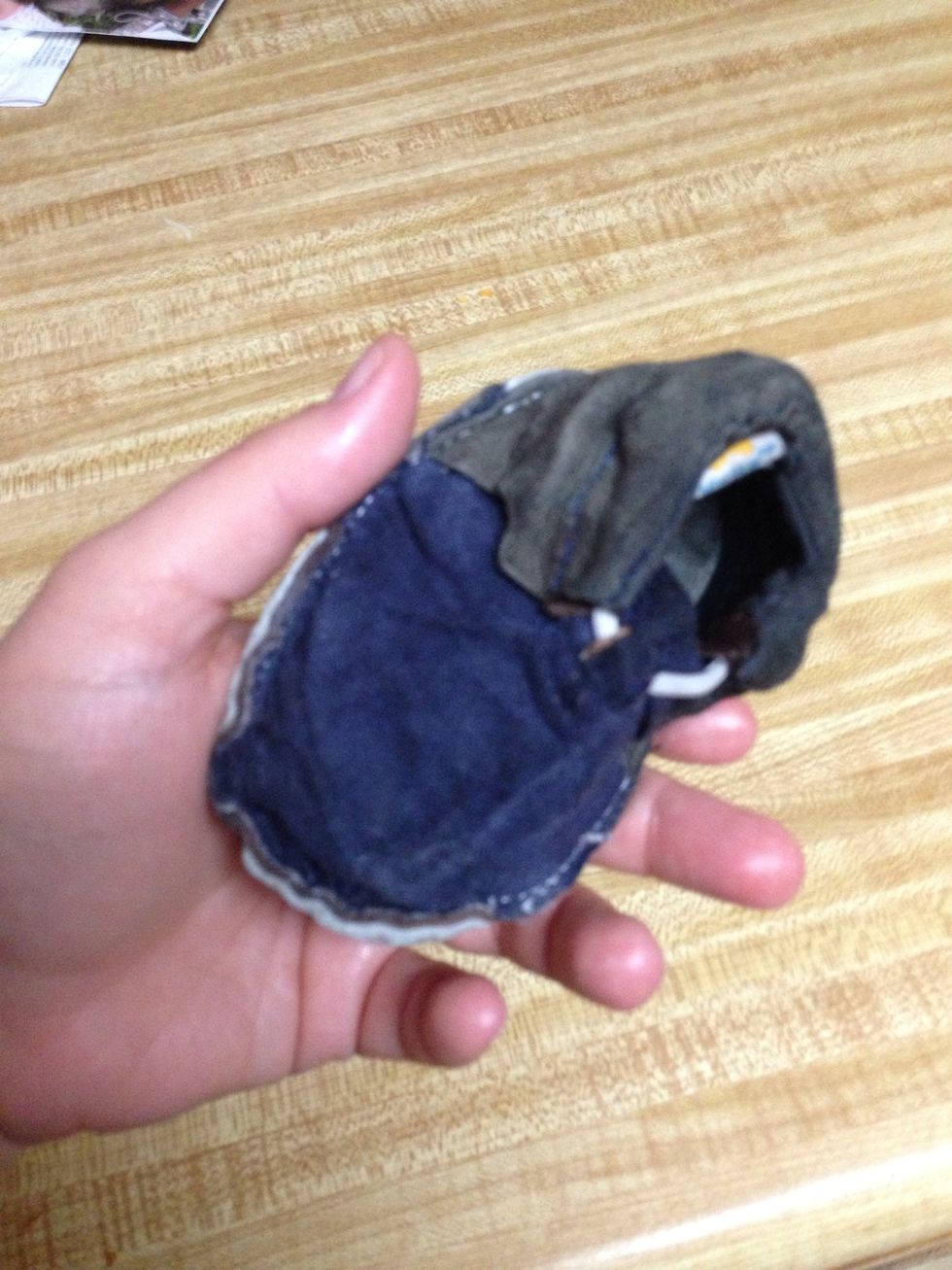 Make sure to turn them inside out and do the same thing. Don't worry if it gets on baby's skin...it's good for them!!! (Unless of course they are allergic to coconut oil :( ).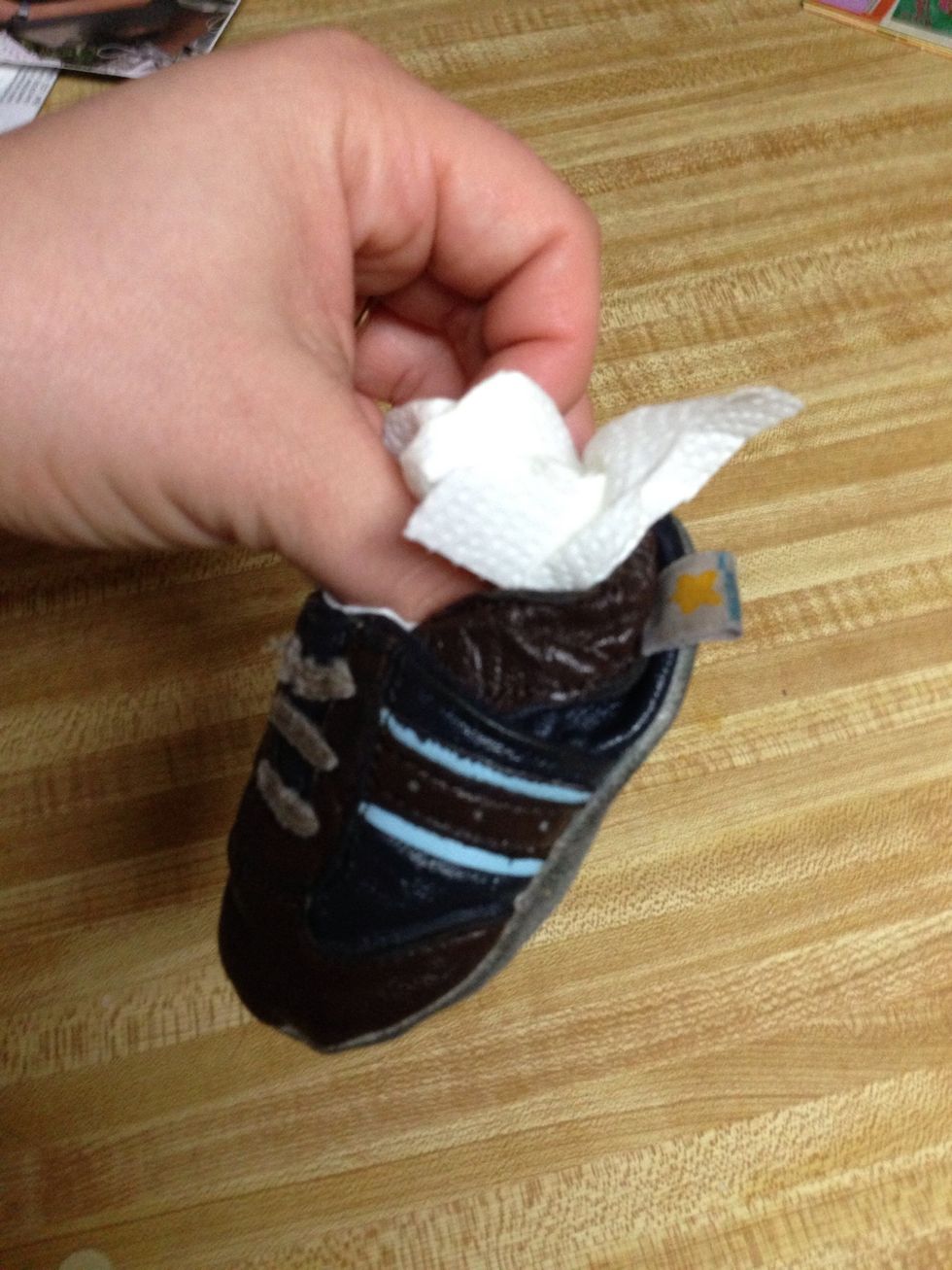 After both the inside and outsides are nice and coated, stuff them with a few paper towels so allow it to relax back into the correct shape.
Heres where you would use the bleach pen to whiten the laces. I didn't bc he would have them filthy again tomorrow. Wait a couple of hours and reapply if needed. Hope this helps save a pair of shoes!
Washer
Dryer
Coconut oil
Robeez (or similar) shoes
Paper towels
Bleach pen (optional for laces)