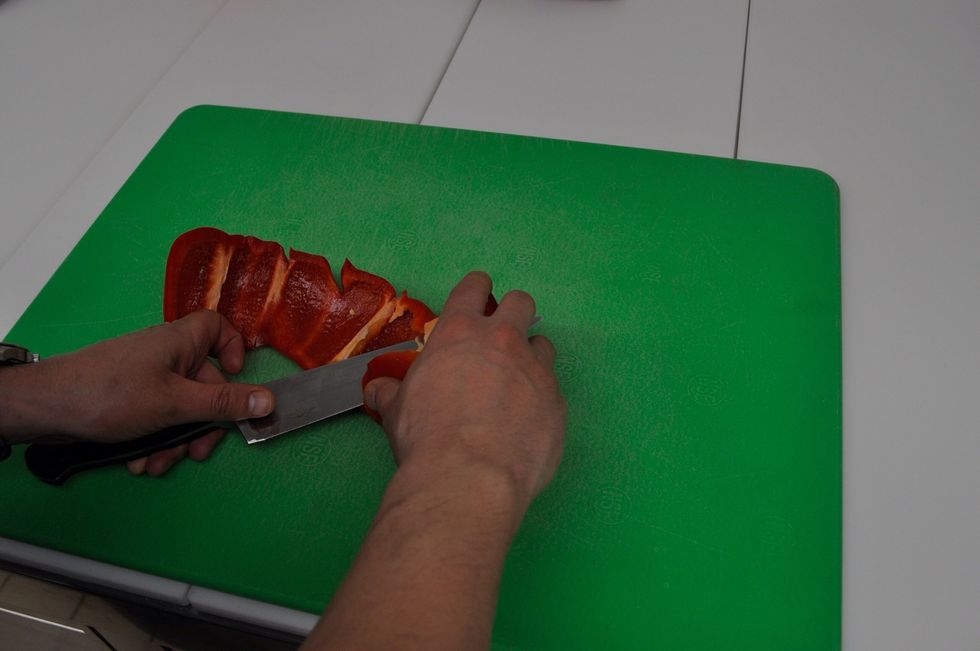 Cut the center out of the pepper by using a rolling technique.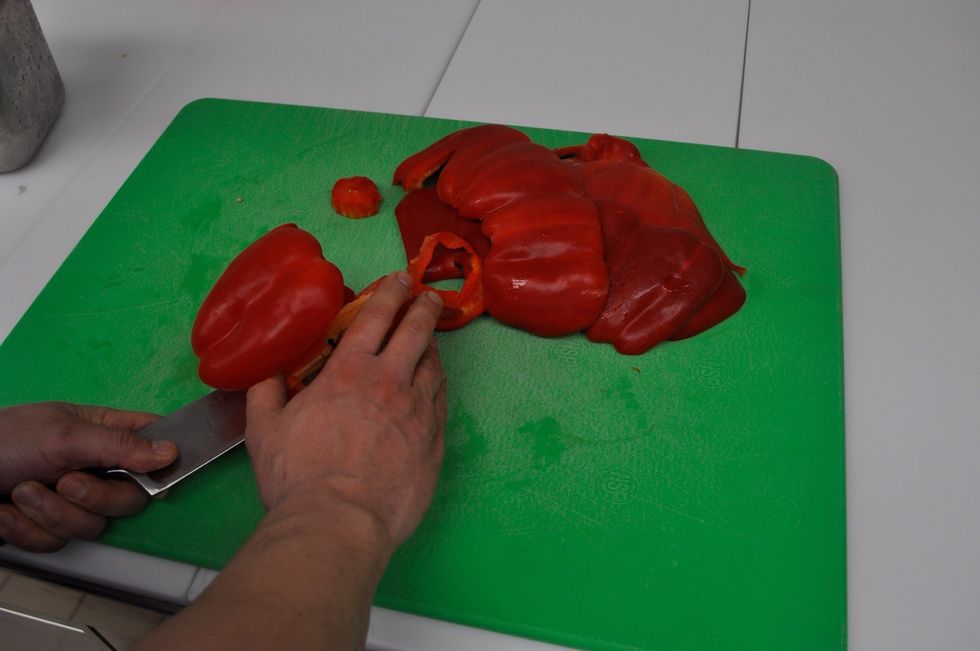 The tops and bottoms can also be roasted of course.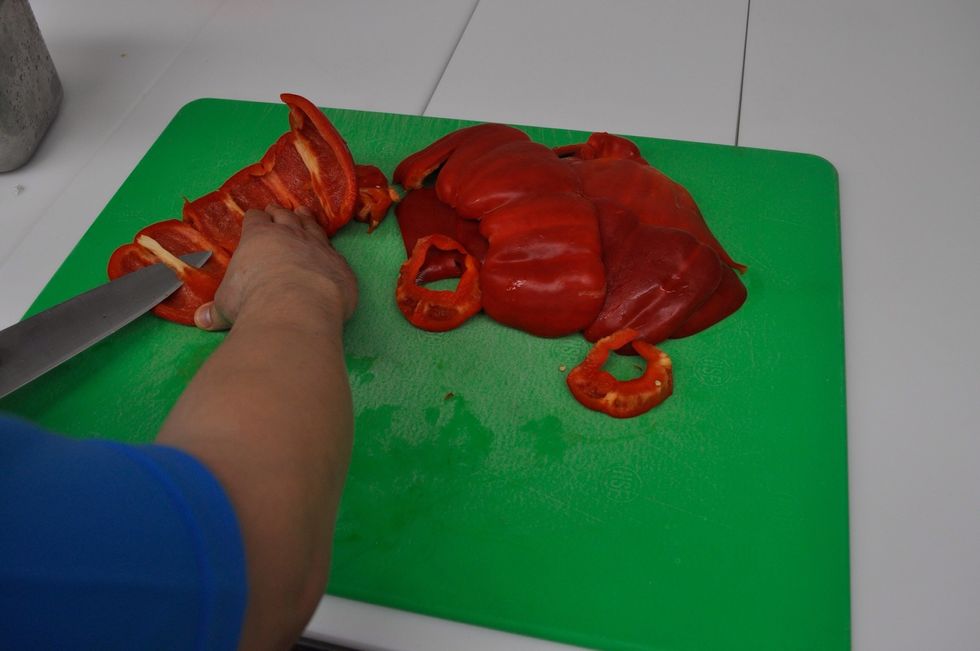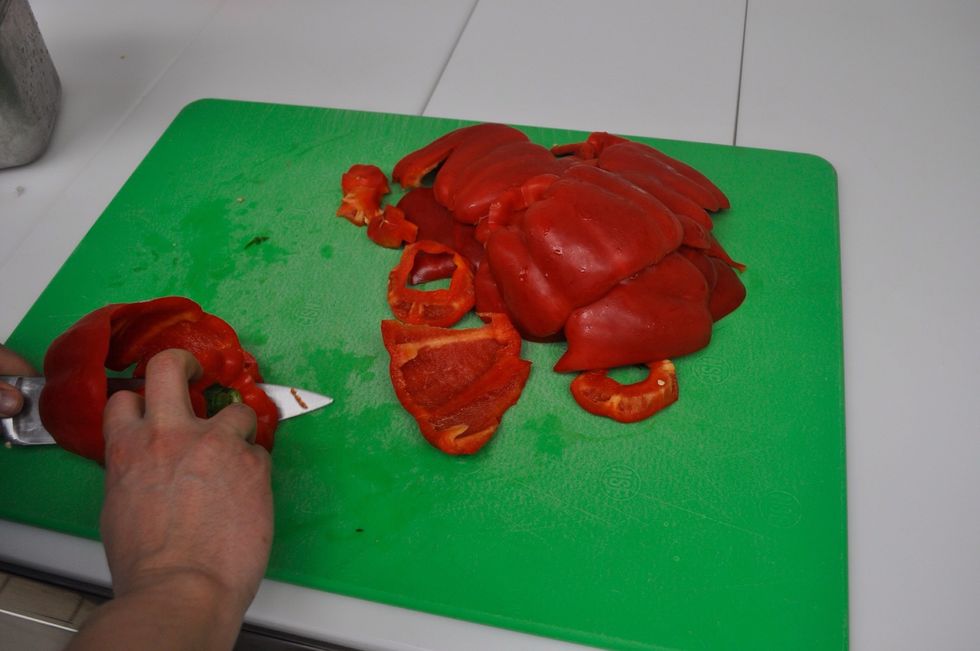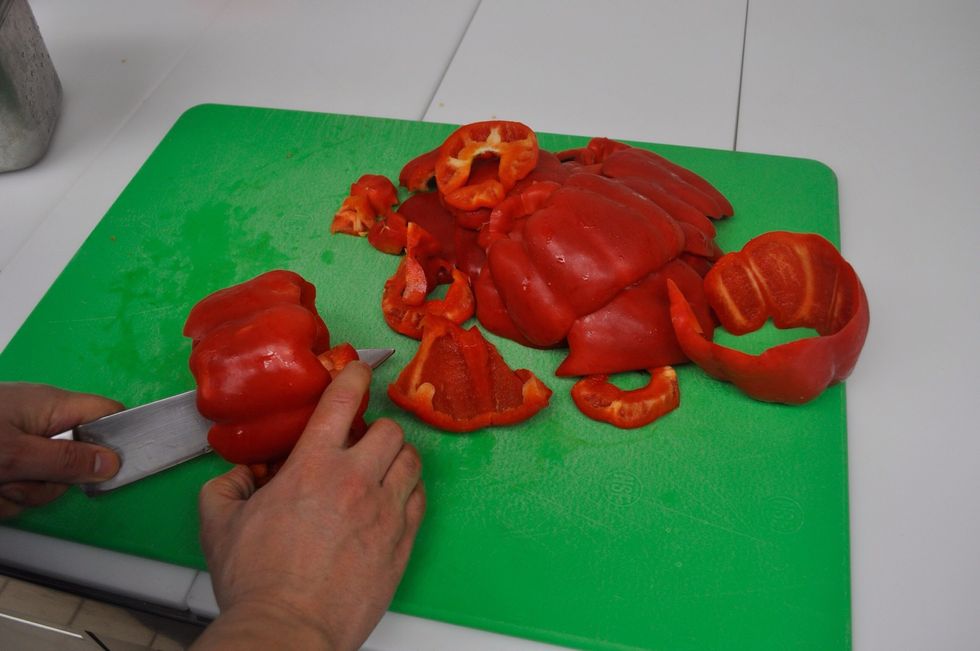 Be sure to trim out the white ribs from the peppers.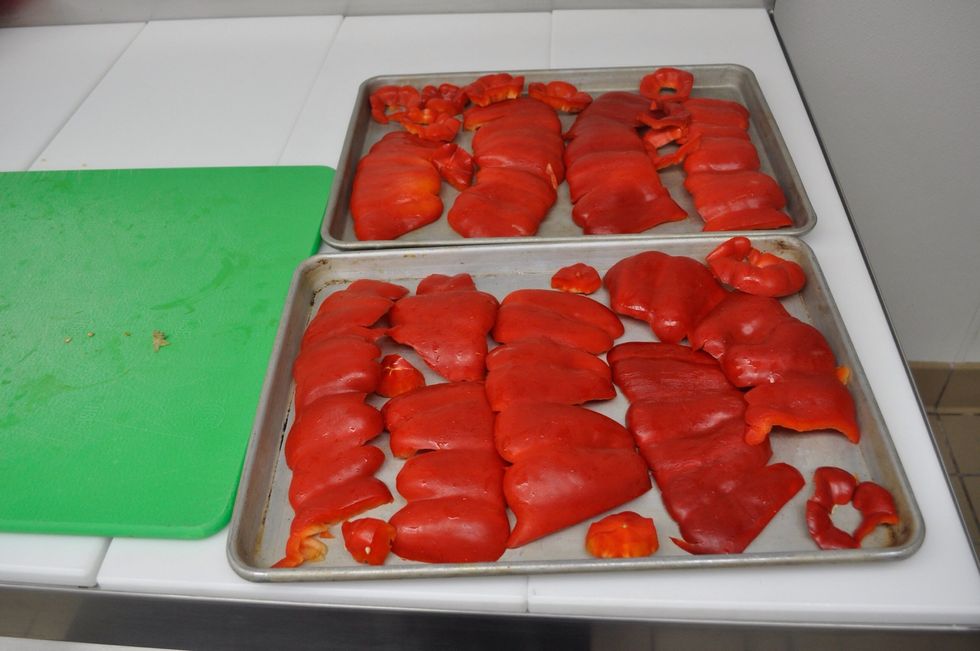 Place onto a sheet pan skin side up.
Drizzle with olive oil. Salt and pepper if desired.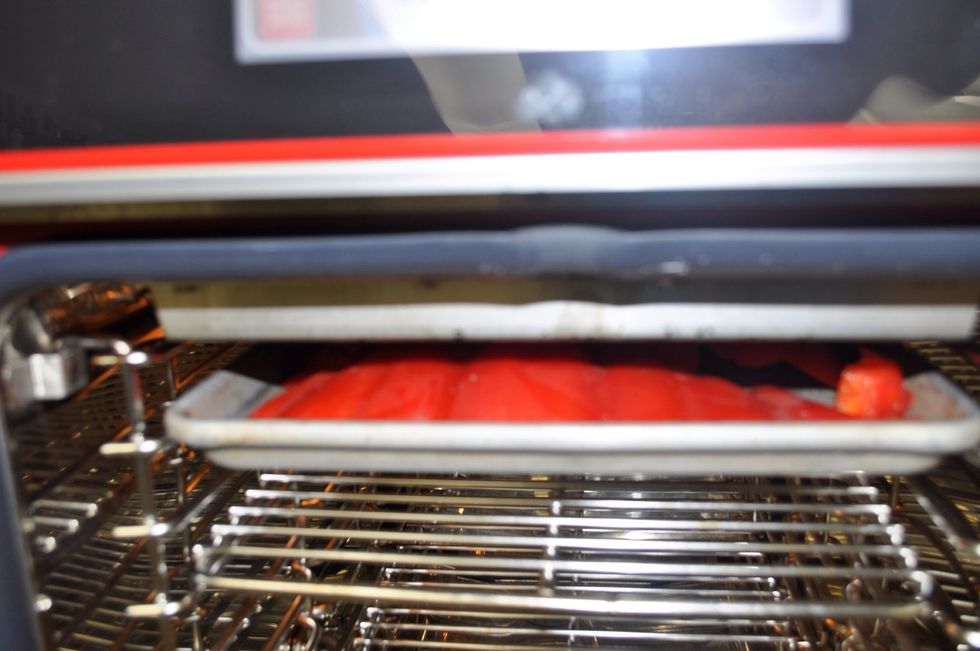 Place on the top shelf of the oven after preheating the broiler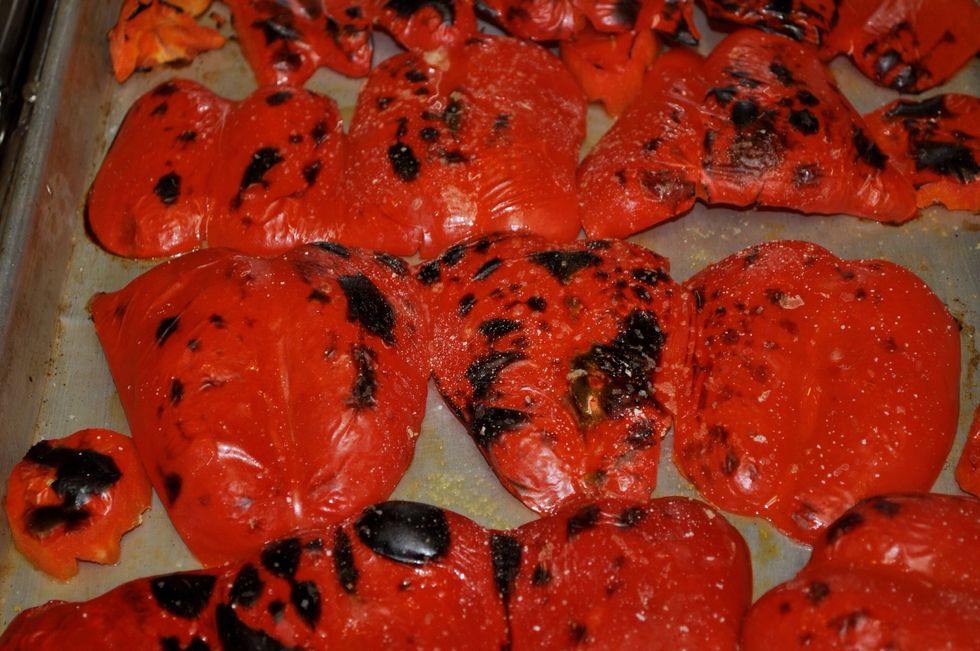 From the broiler, put in a bag, container, or plastic wrap to loosen the skins for peeling.
The creator of this guide has not included ingredients