Clean a Stuffed Toy With Baking Soda and Vinegar
5412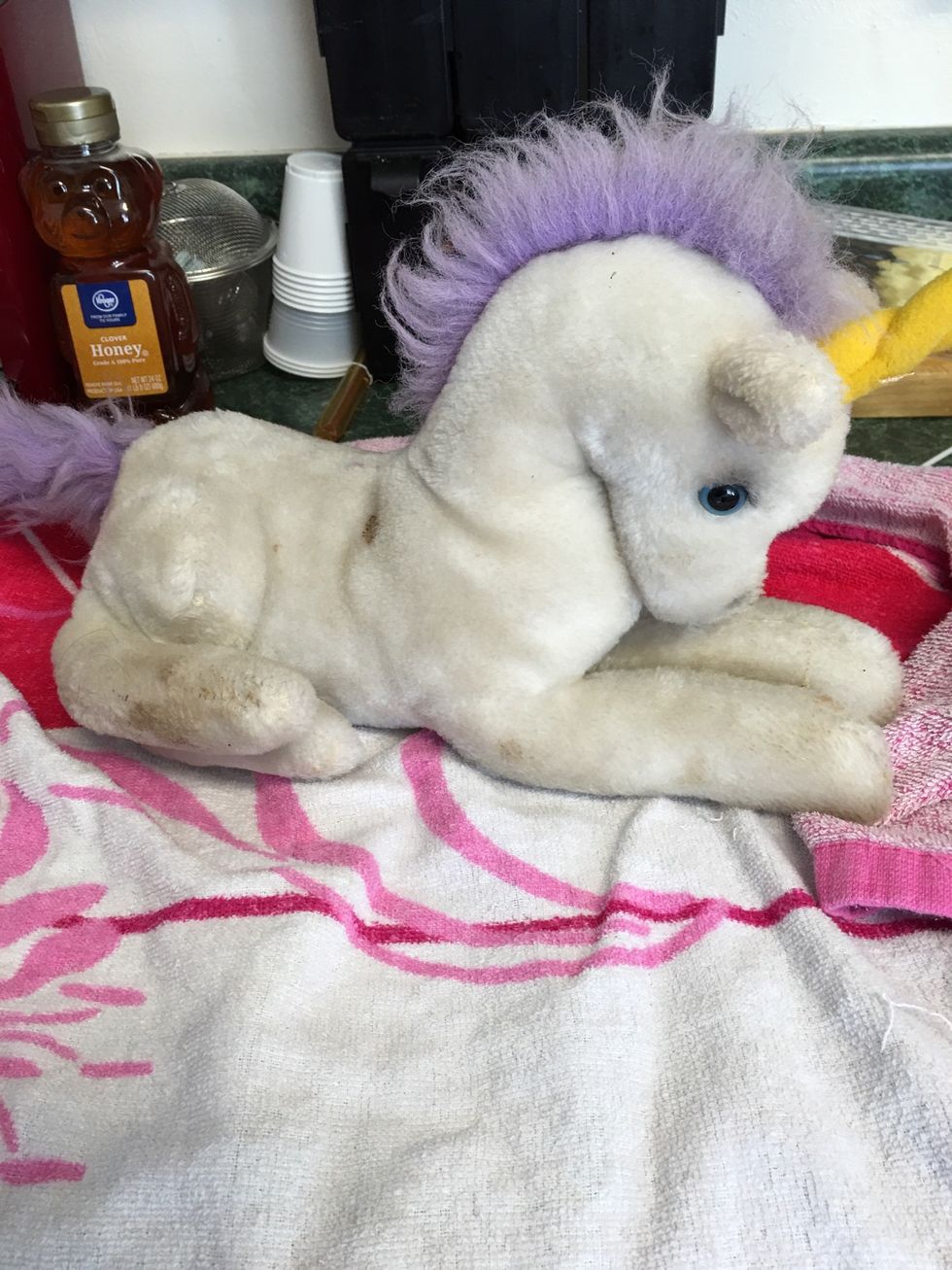 This is a stuffed toy from 30years ago with a stuffing you can't machine wash. It's been dirty for ages 😱 let's clean her up!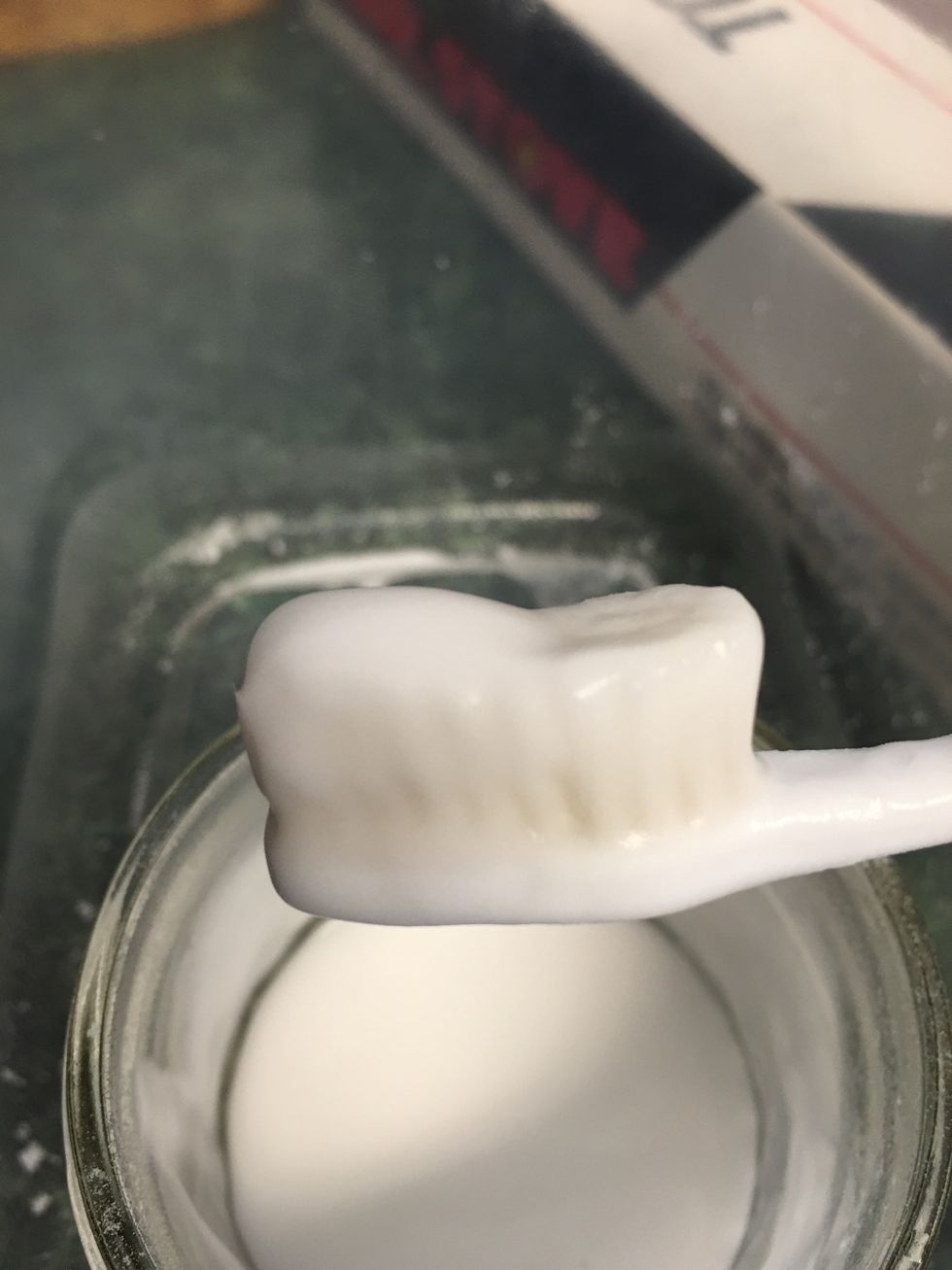 First, Mix together your baking soda and vinegar. There are no specific proportions, but see the photos for the consistency you're looking for. A paste sort of. Mess around until you like it.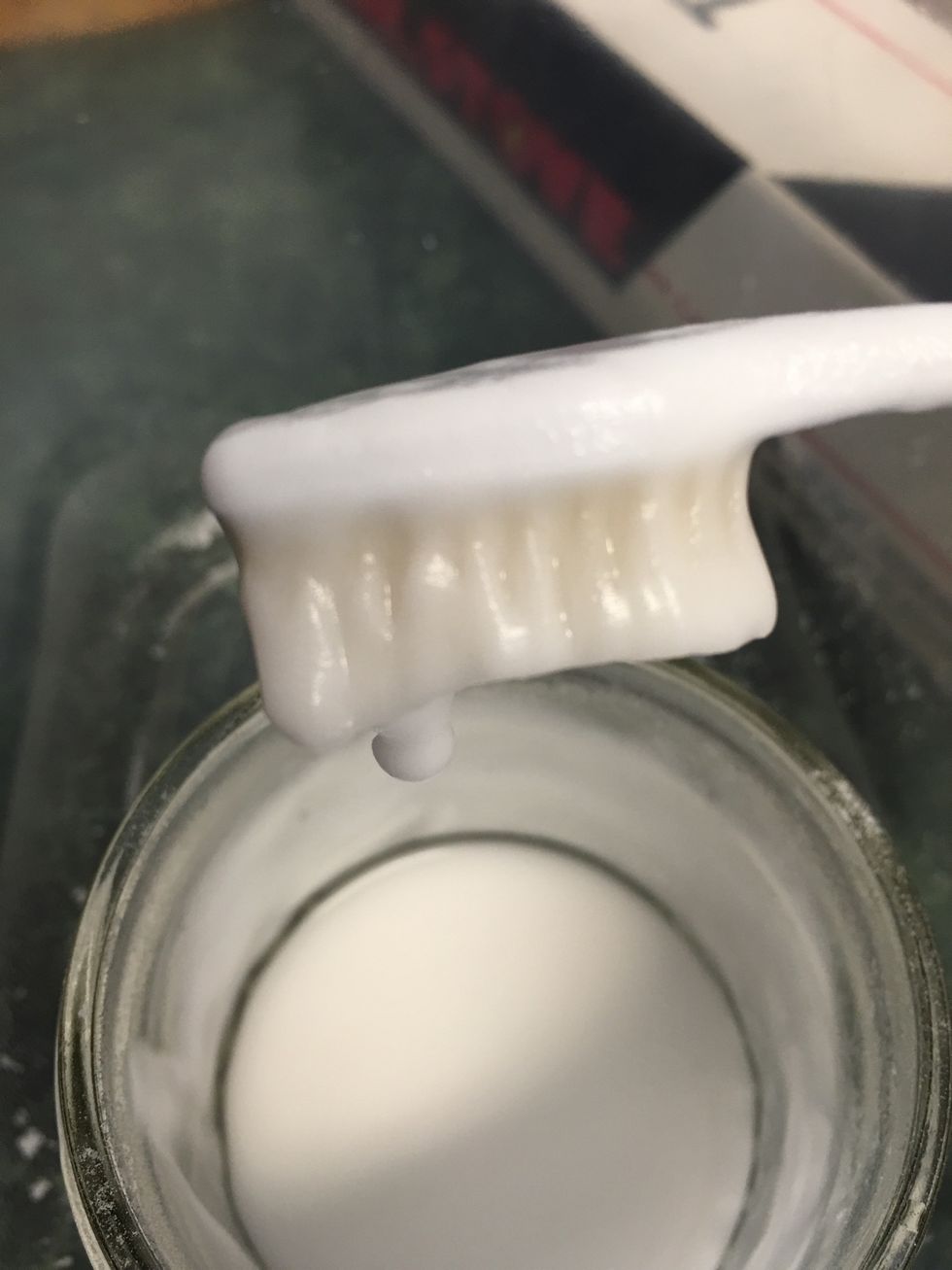 I prefer some fluidity, so if it drips once and then stays on the brush it's good for me. Use a small container inside a larger one to catch the vinegar overflow. Add a small amt of vinegar at a time
Begin brushing it on, rub it in using a circular motion. There isn't a right or wrong way, as long as the brush your using can get into the fur and allow the dirt to shift.
Keep doing this over the whole toy. You can work in sections like I did to ensure you don't miss any spots.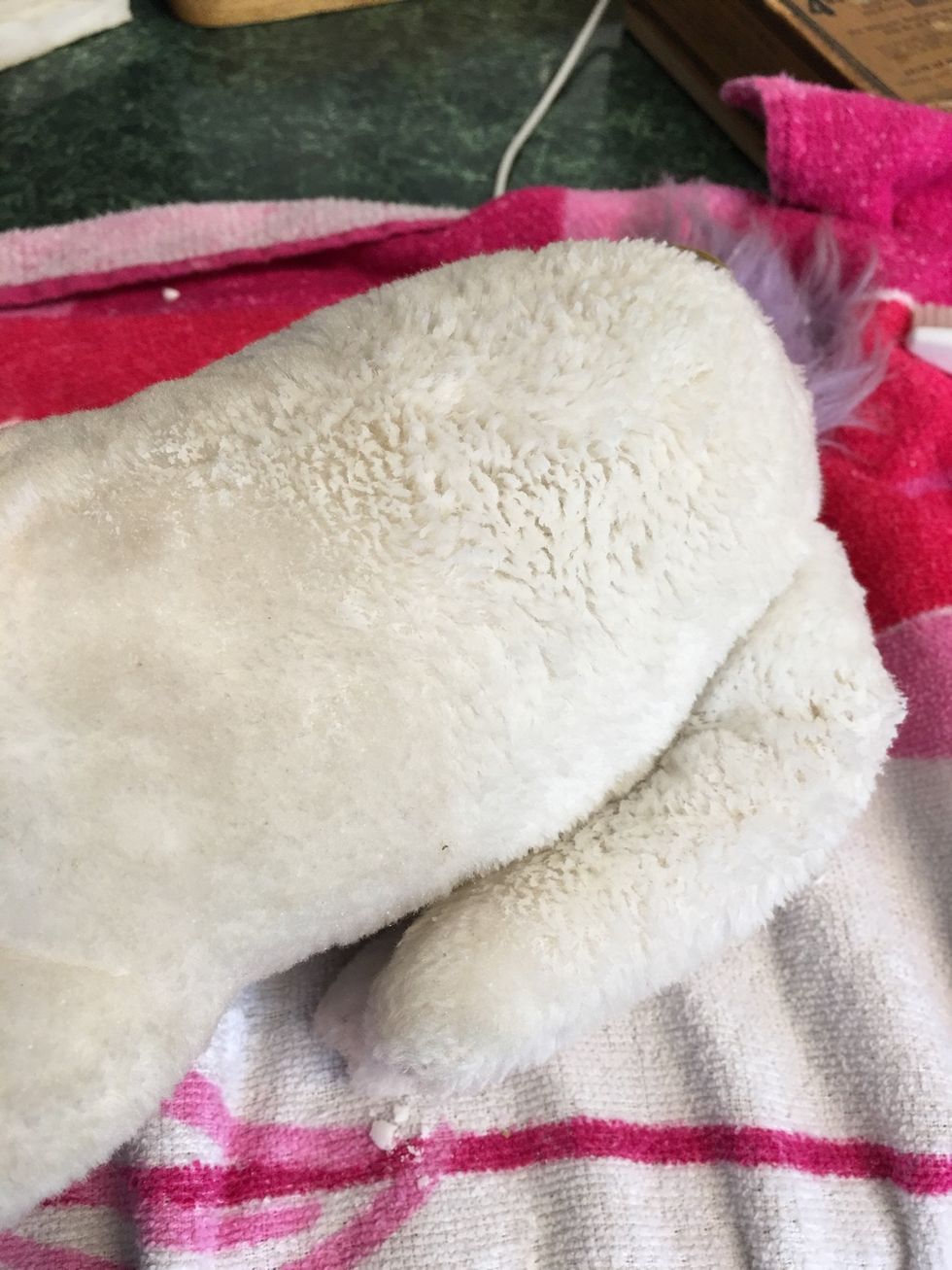 Once it's rubbed in you won't see as much baking soda but you will still feel it.
I didn't think this stain would come out but it did!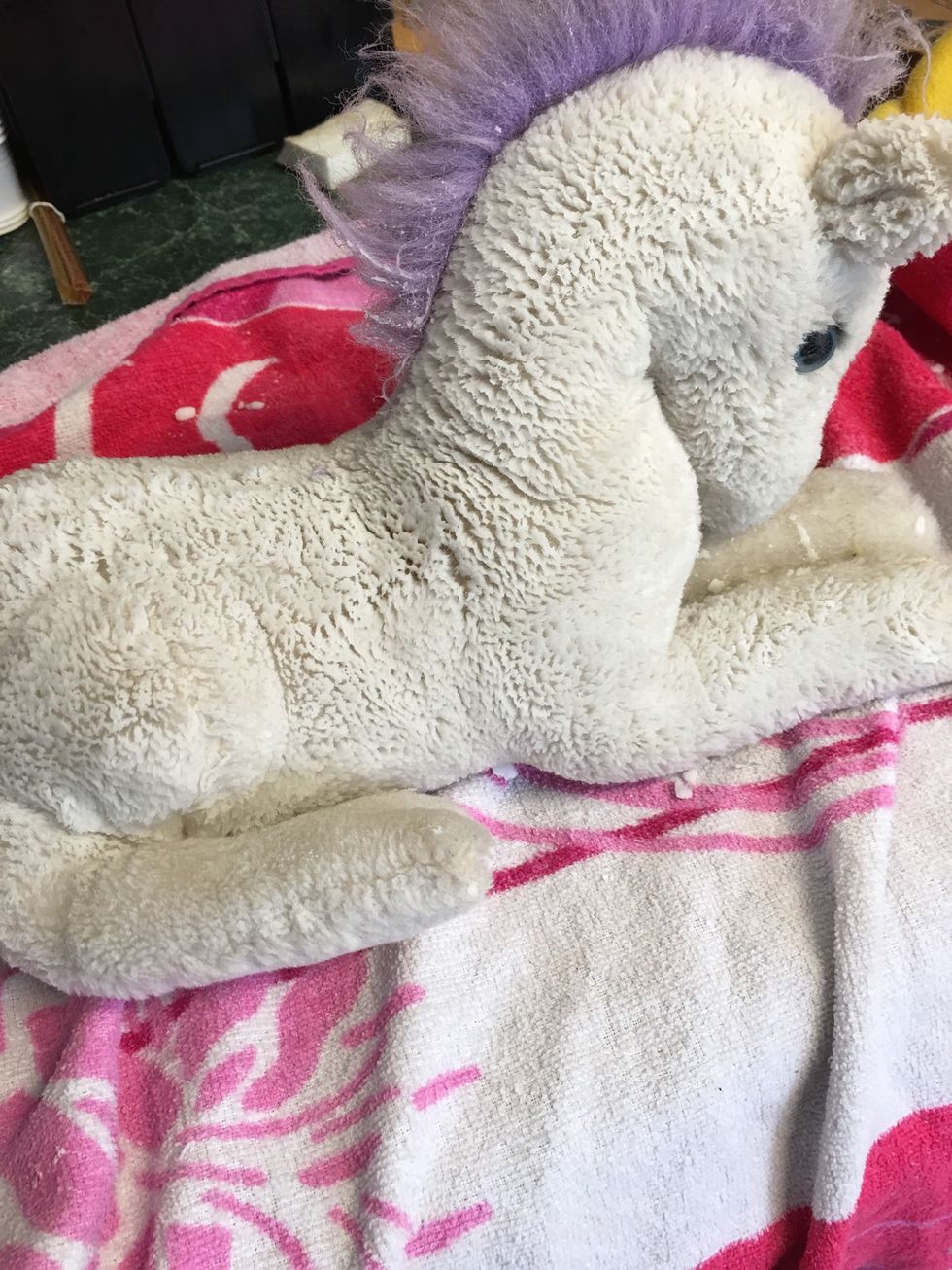 Scrub the entire toy until it is clean as you think you can get it. You don't want to saturate it but don't be afraid of the liquid from the vinegar. When you're done you won't smell it.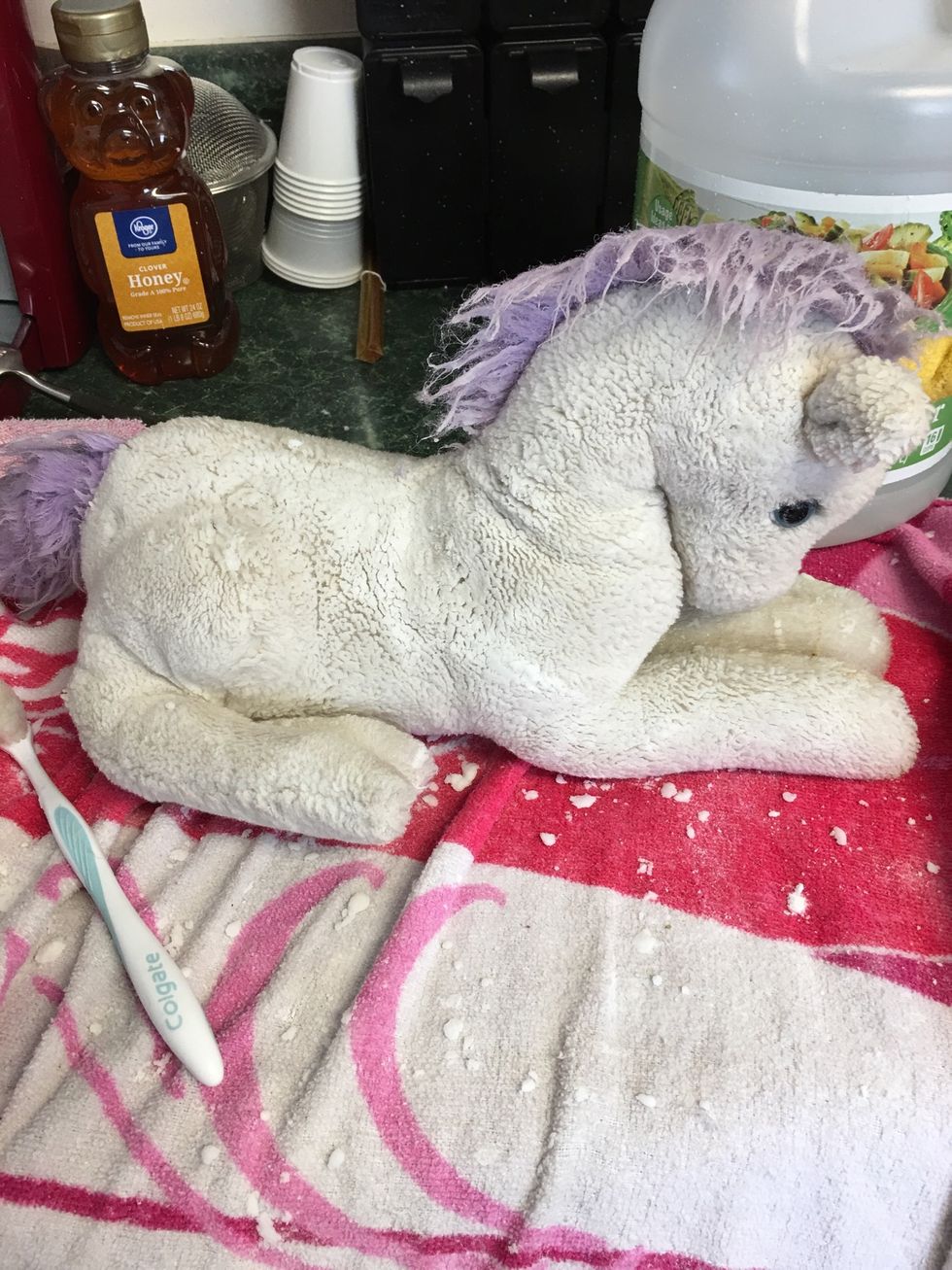 You can see how it's covered but to the touch it was almost dry, due to the baking soda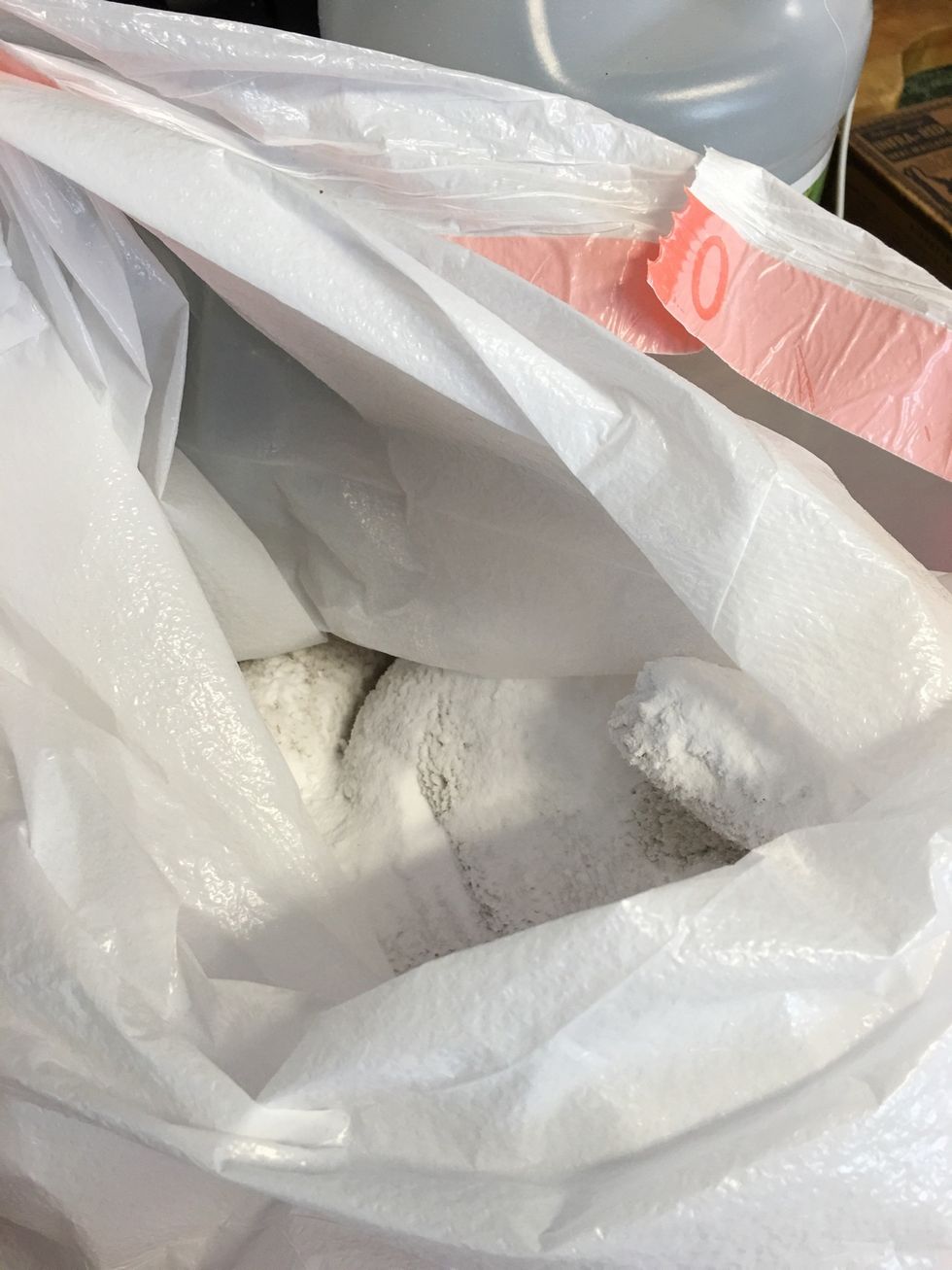 Put it in a plastic bag with some dry baking soda and shake it up. This will coat your toy and help draw out remaining moister.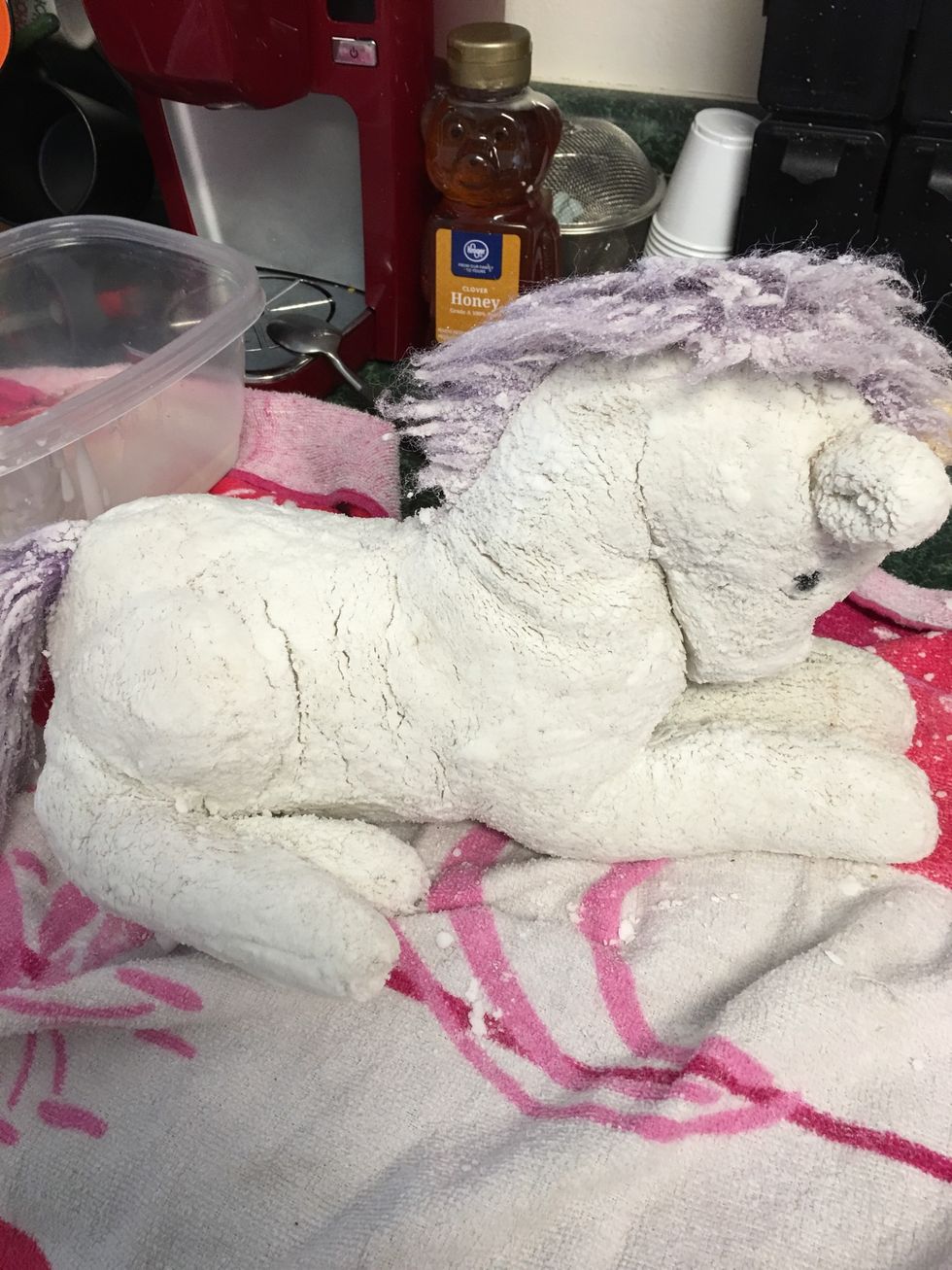 Oncee coated let dry for around 15 minutes.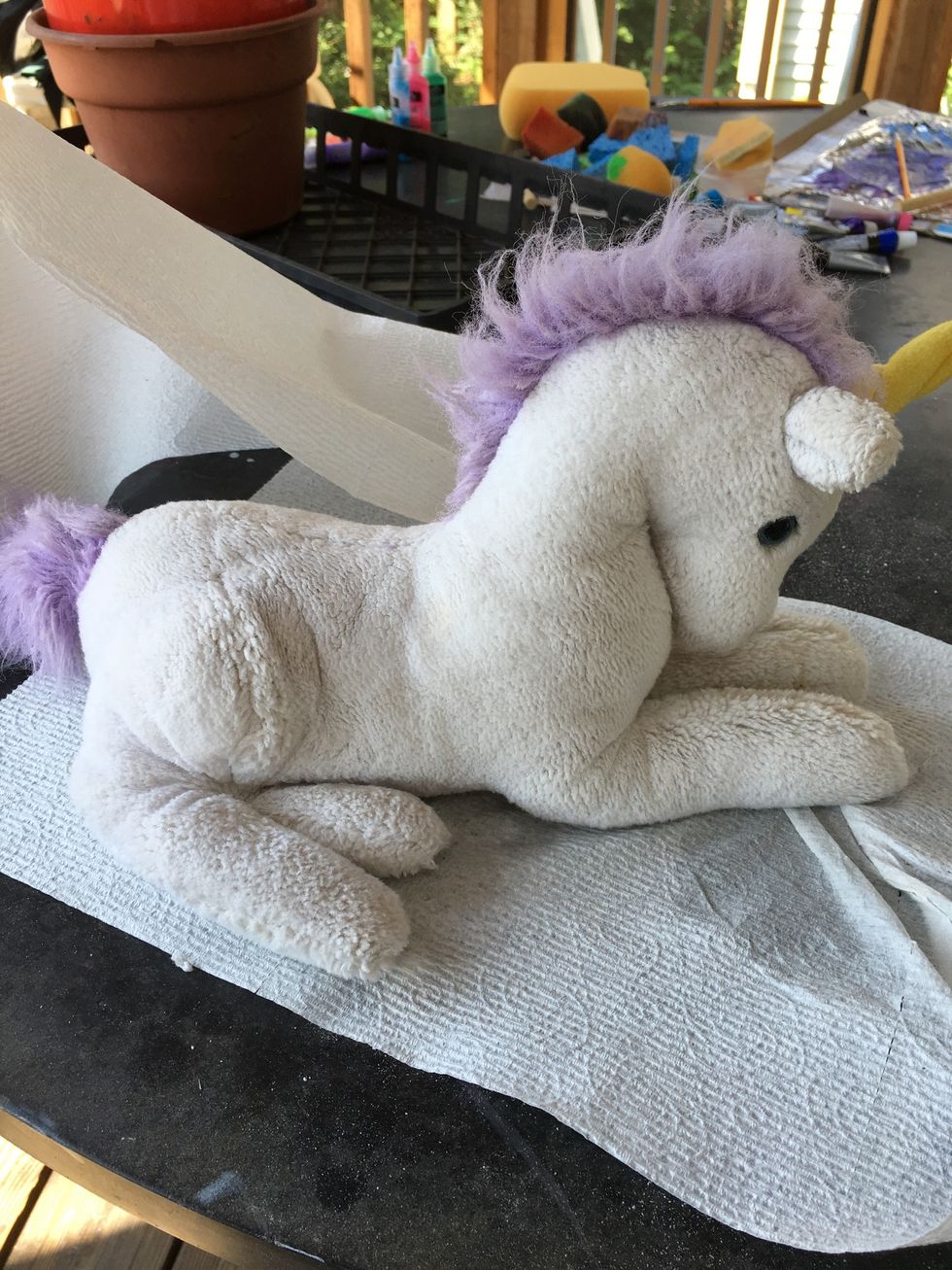 After 2-3 days, Once fully dry repeat this process of brushing it off with a rough towel or stiff but gentle brush to finish cleaning and fluffing.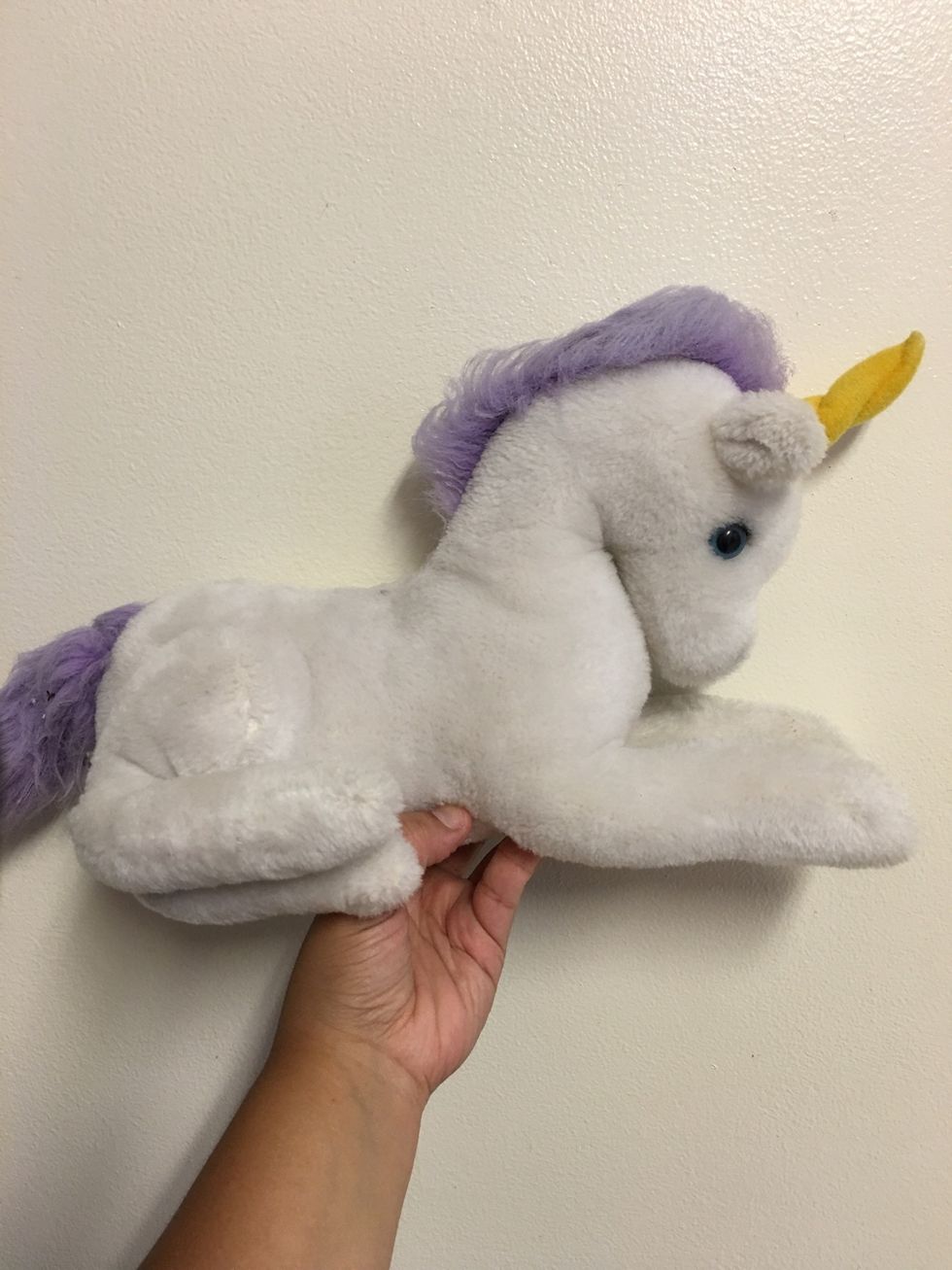 Good as new! I wanted to get some better pictures but my little girl ran off with it before I could. Needless to say it'll need cleaning again soon lol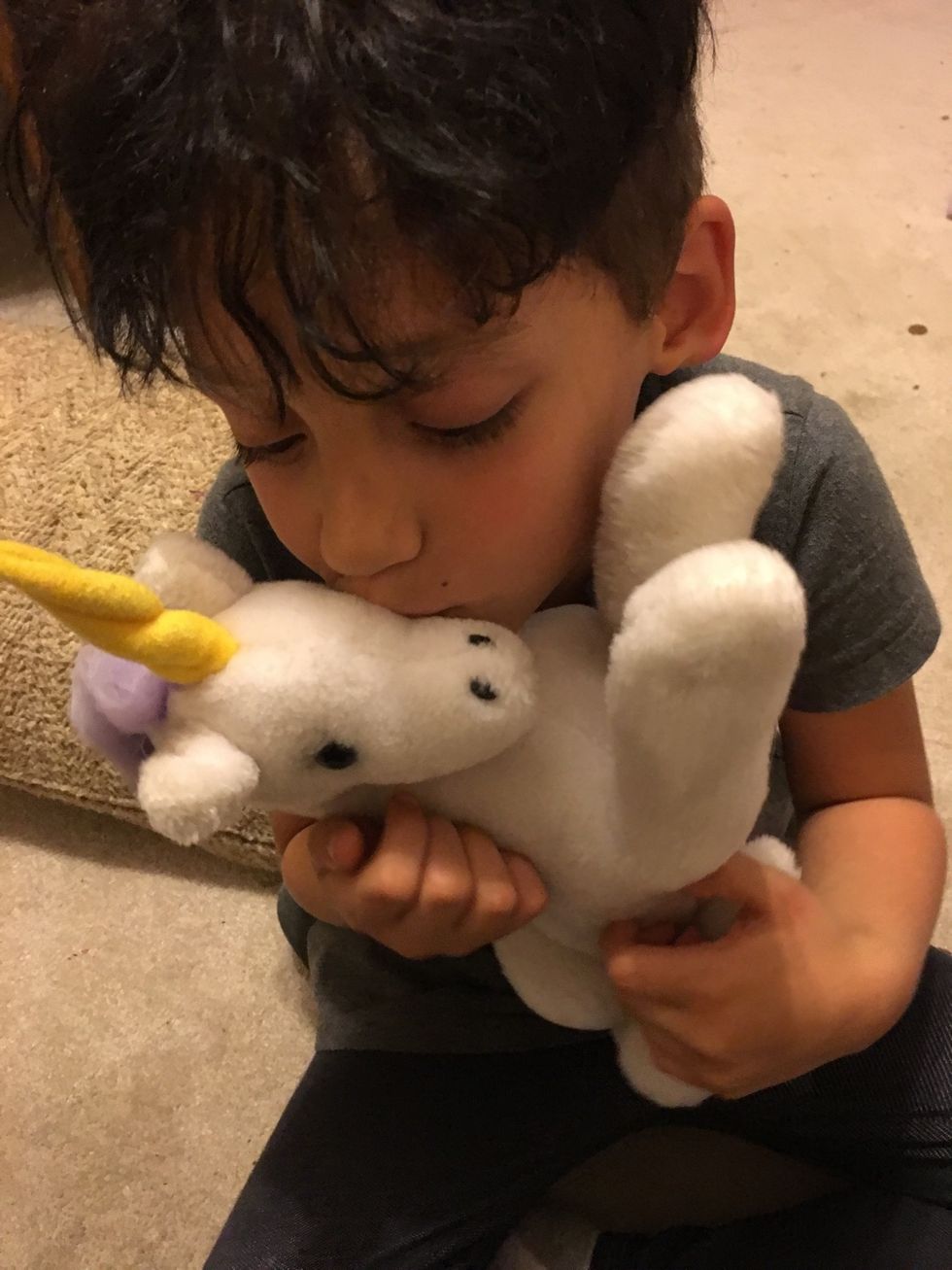 Rei is happy to be reunited with Samantha the Unicorn!
Thanks Mama! Hehe
Baking soda
White vinegar
Tooth brush or similar
Small jar or containter
Dirty stuffed toy
Rane Body Decor
I love finding new ways of doing the same ol' thing. Making things is my passion. \nFollow me for food, crafts and tips on an assortment of things.