Amparo showed me how she cleans stained pots and told me I could share it with you! So simple! Who knew?!
21
I didn't take a photo of my burnt pan. But I found this photo online that more or less captured what it looked like. Only mine was worse. And greasy. Yuk!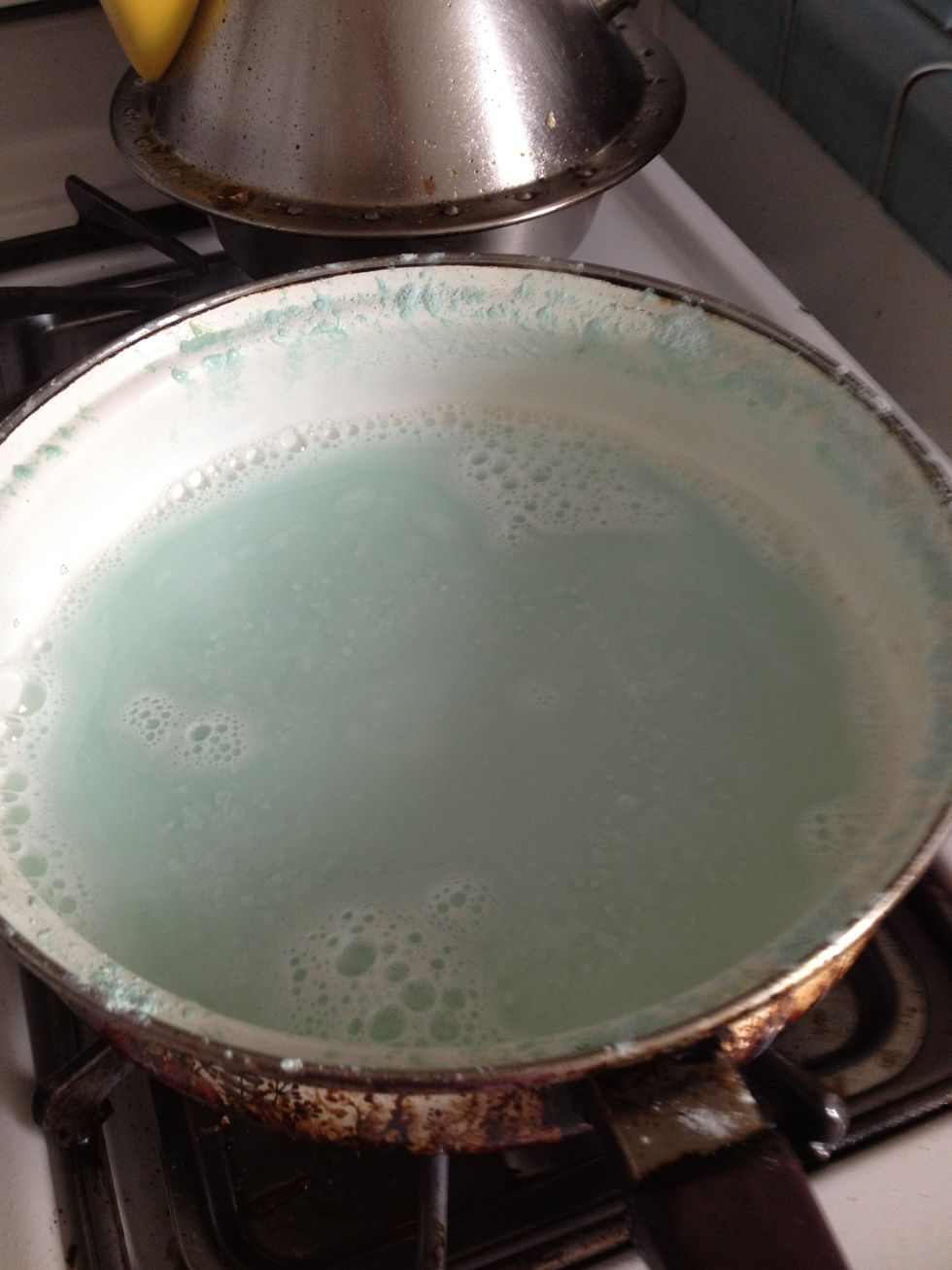 Then Amparo came over, took one look at the pan and started to work her magic. I whipped out my iPhone & opened my Snapguide app. "Can I tell the world?" I pleaded. She laughed and said "of course!"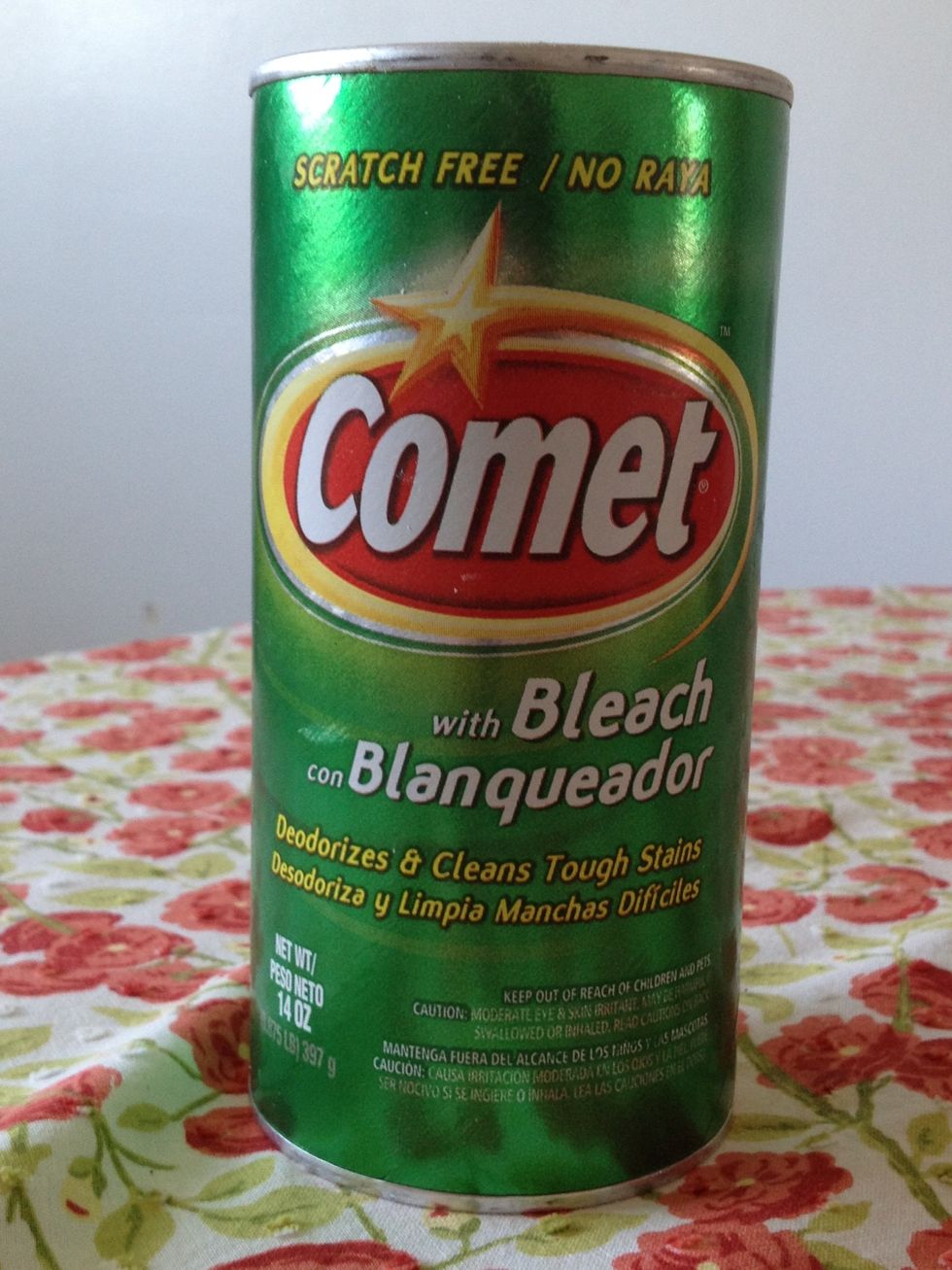 First she generously sprinkled Comet cleanser onto the pan.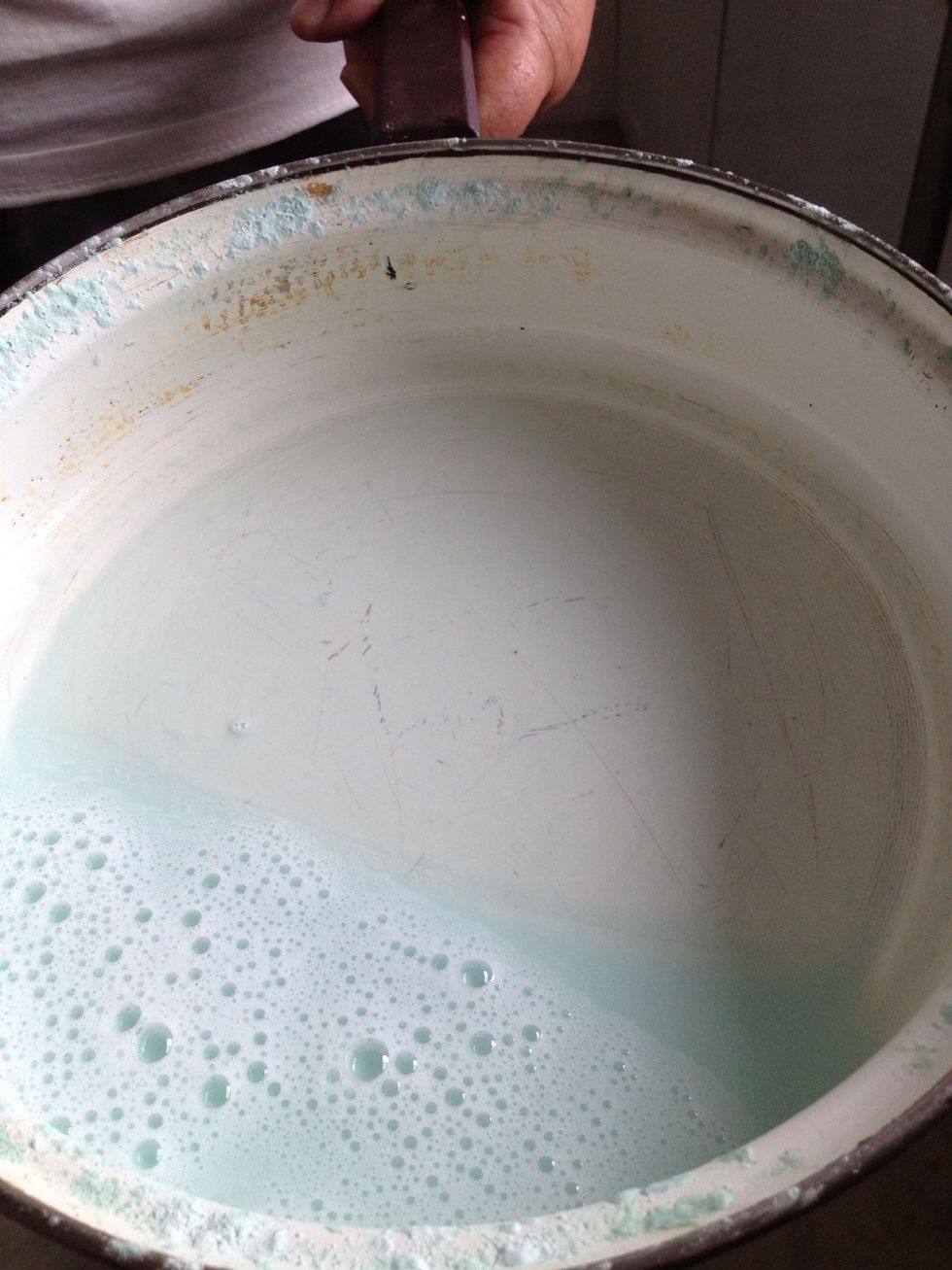 Then she added water and brought the mixture to a boil on the stove.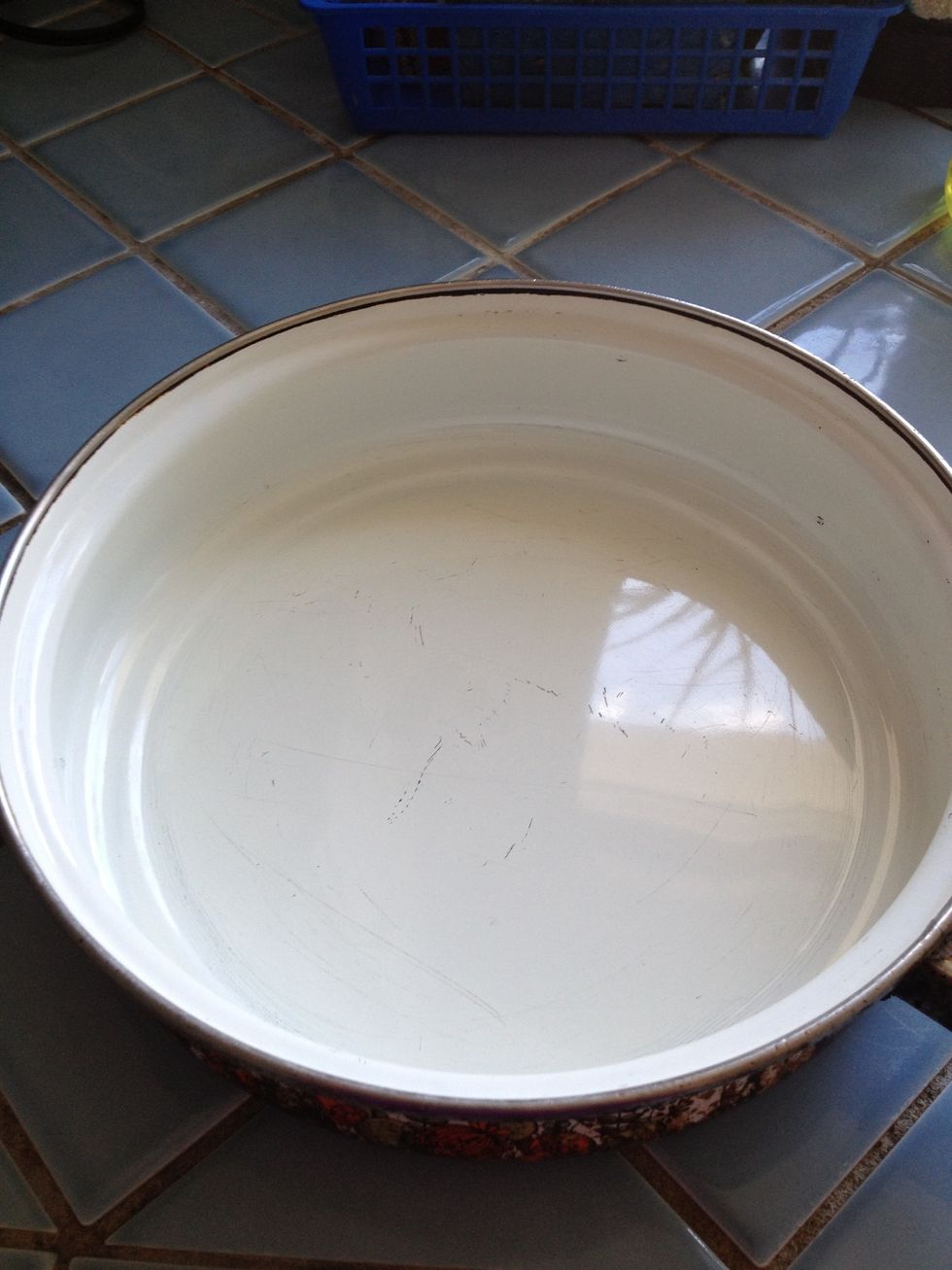 The stains disappeared right before my eyes! Thank you Amparo!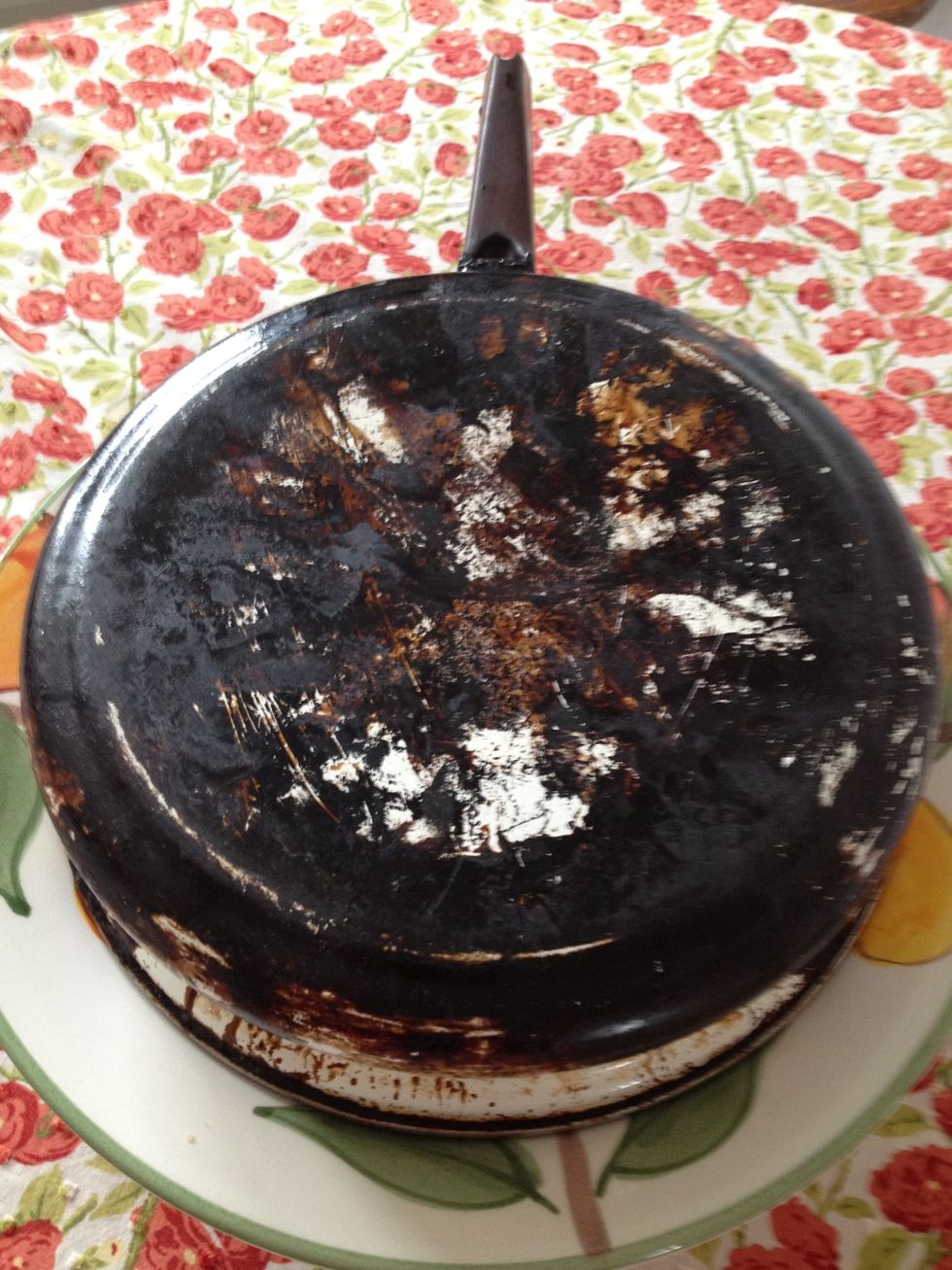 But wait! What about the bottom and sides of the pan with all those ugly stains? Amparo laughed again and asked me if I had any oven cleaner. Oven cleaner?!?!
Well, yes I do.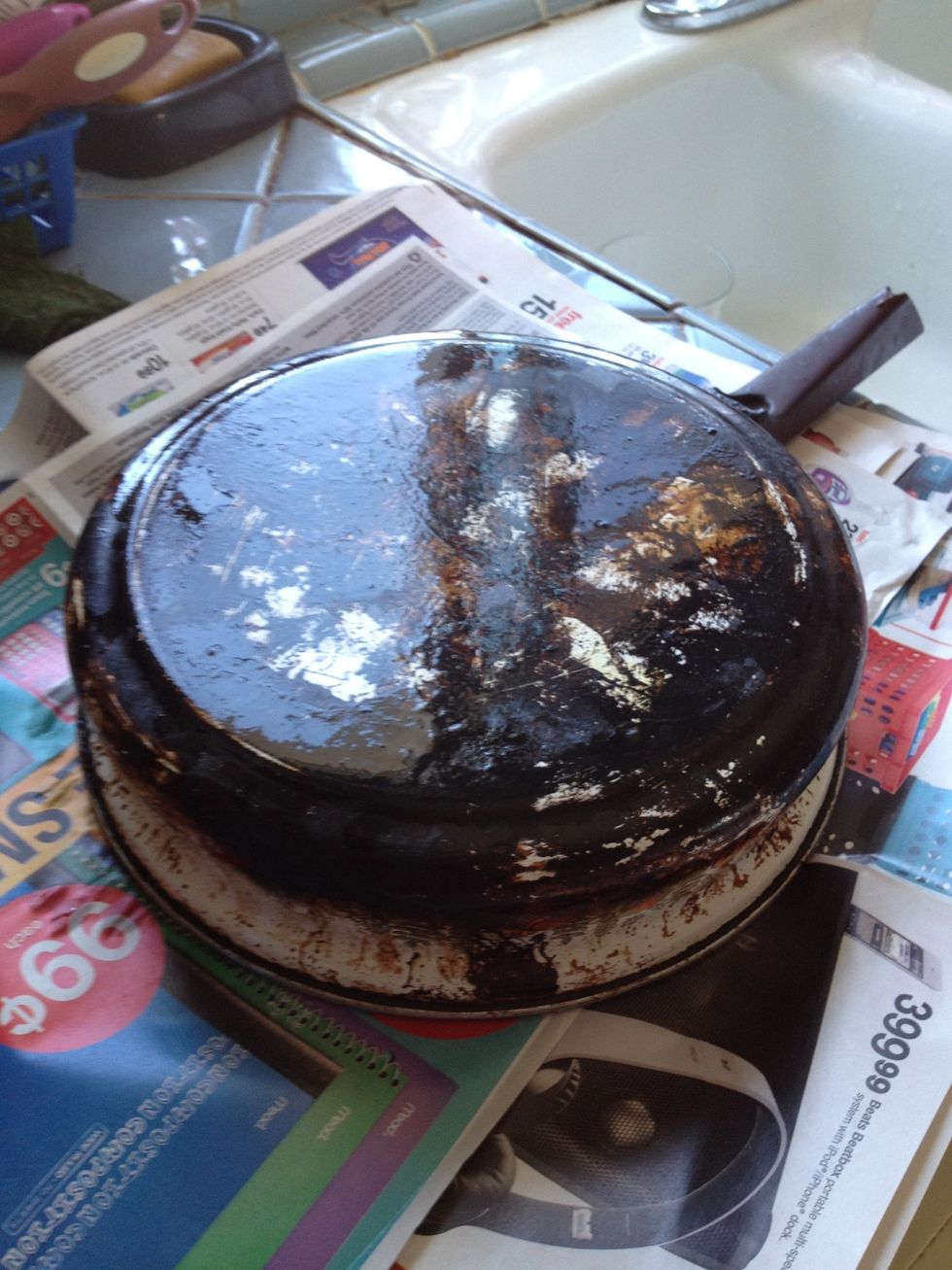 Put the pan on some newspaper in a well ventilated area. That means open up the windows! This stuff is poison! My apologies to the planet. 😥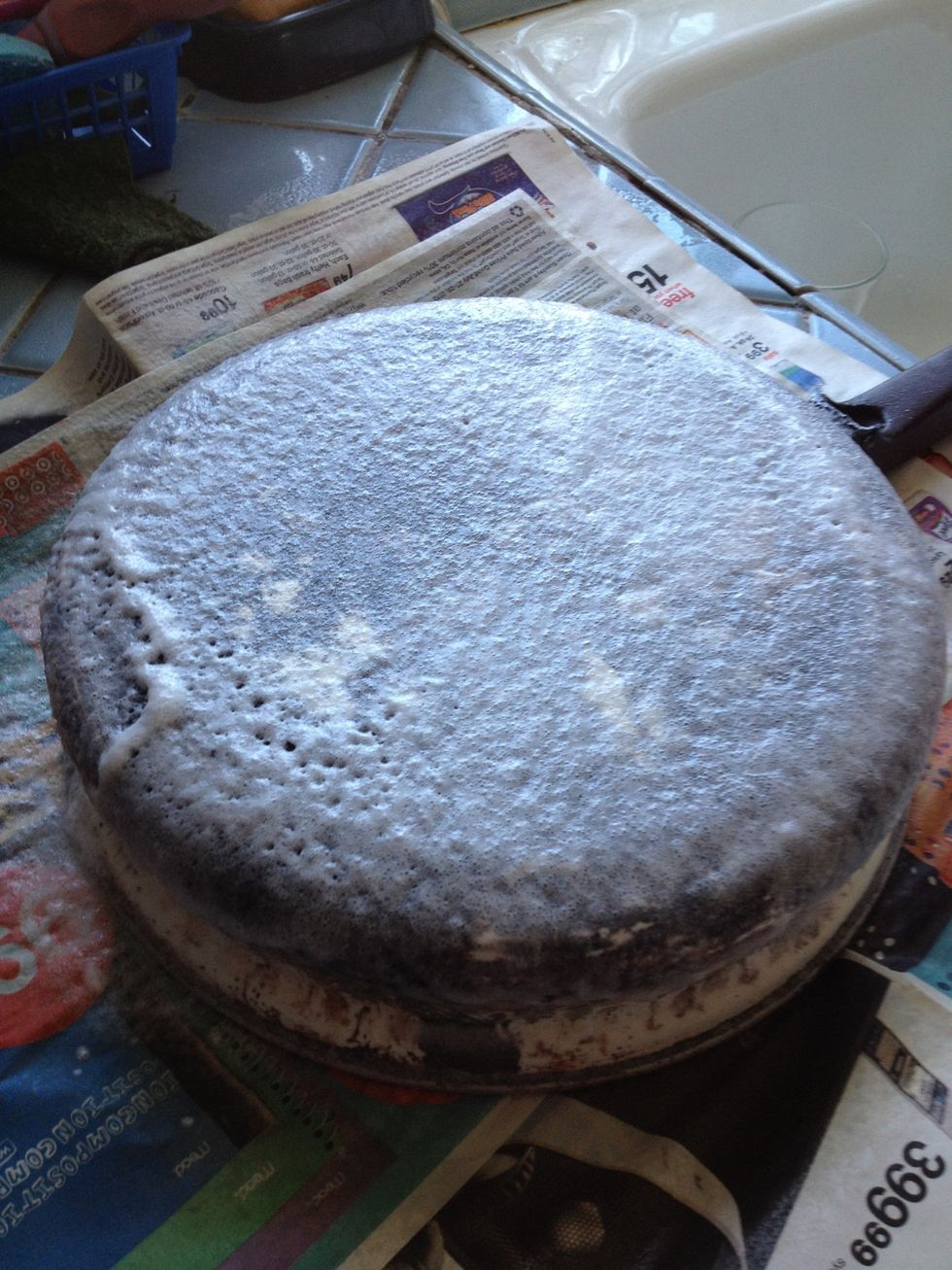 Spray the oven cleaner on the bottom of the pan.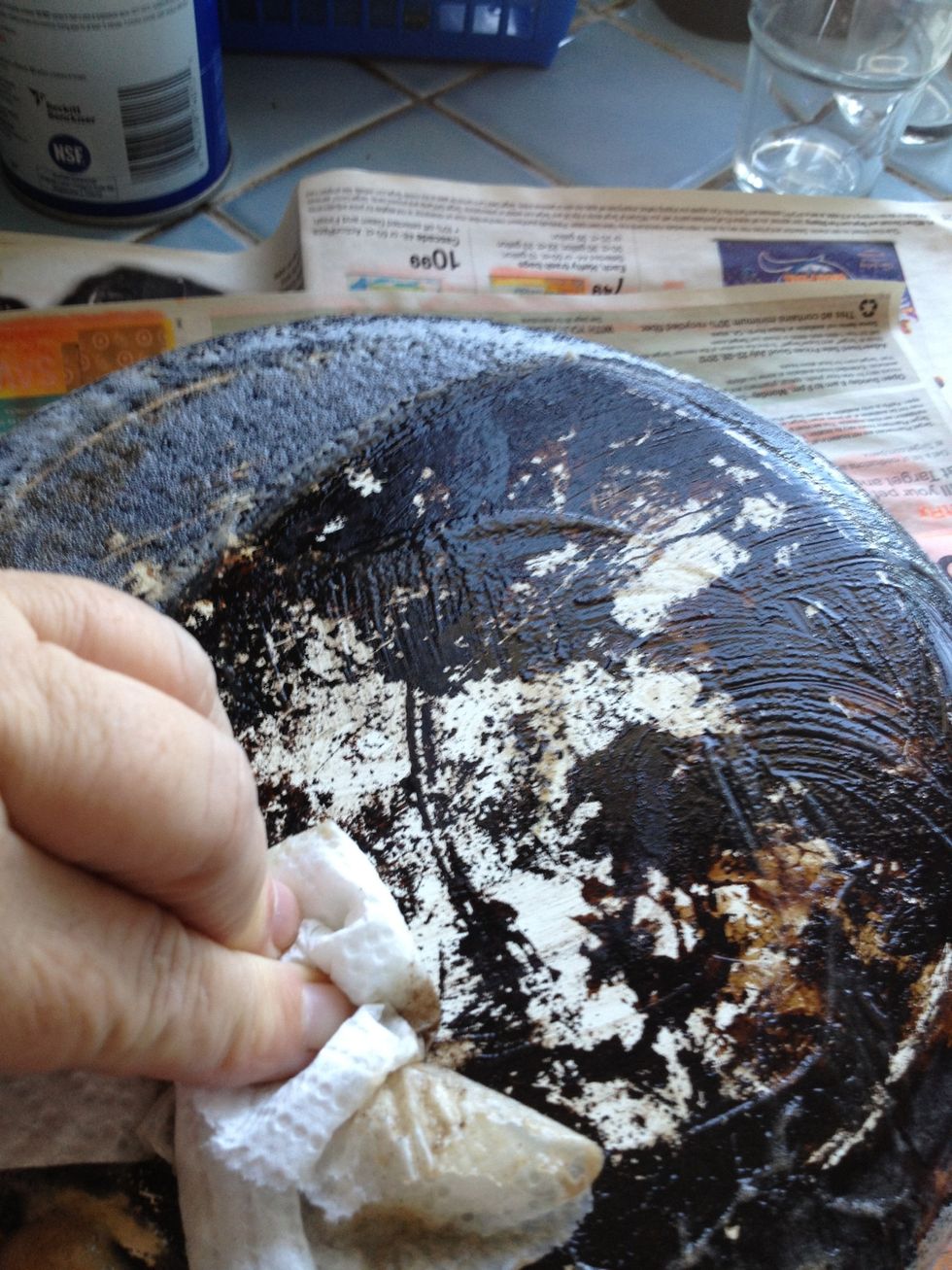 I use a piece of paper towel to check our progress. Progress!!!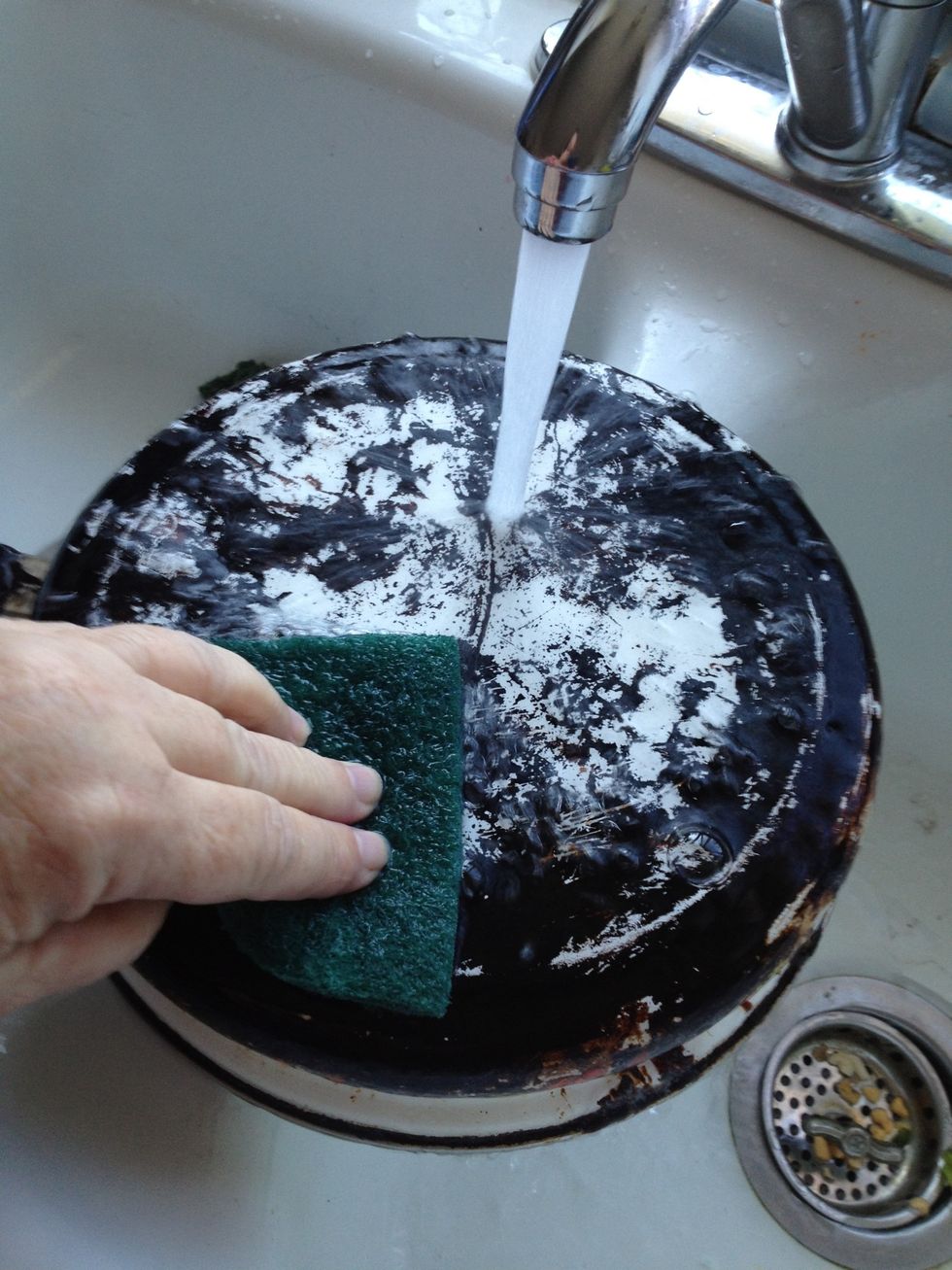 Now I wipe/scrub/scour . . . Ok, so some "elbow grease" is required too.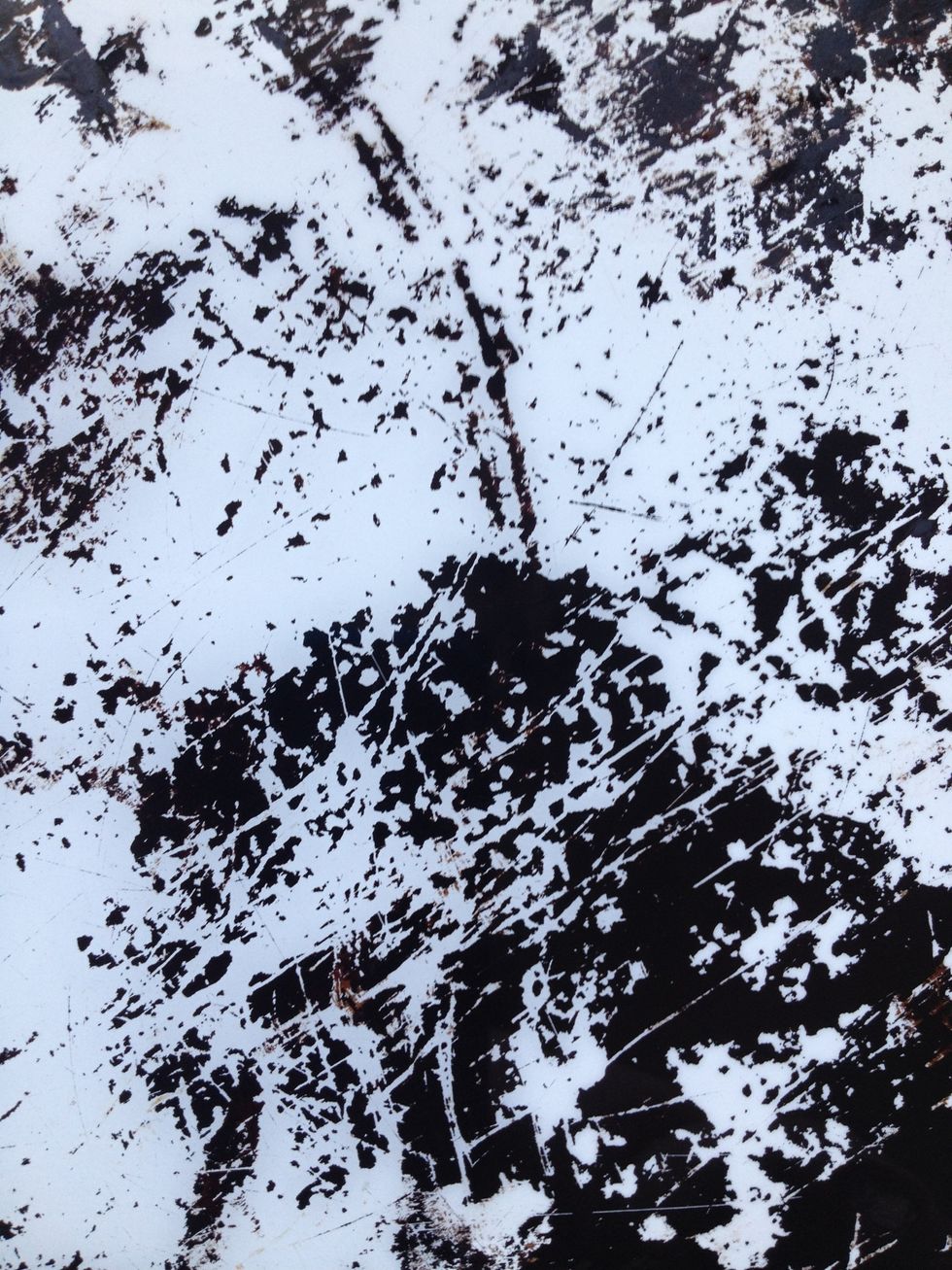 It's starting to look like a work of abstract art…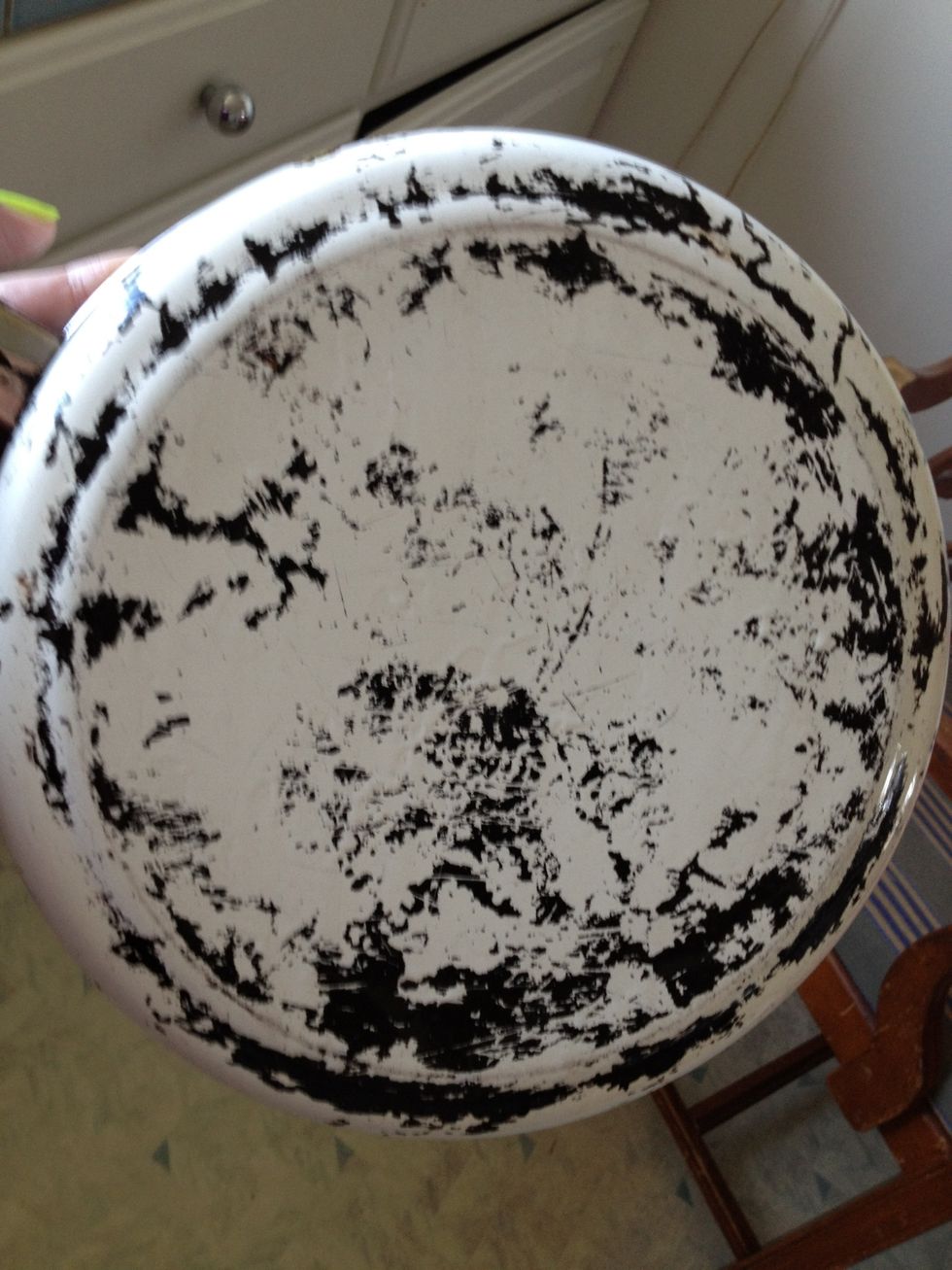 Ok, I'm done. Decided to leave some of the stain because it gives the pot character. Plus I got tired of scrubbing. 😜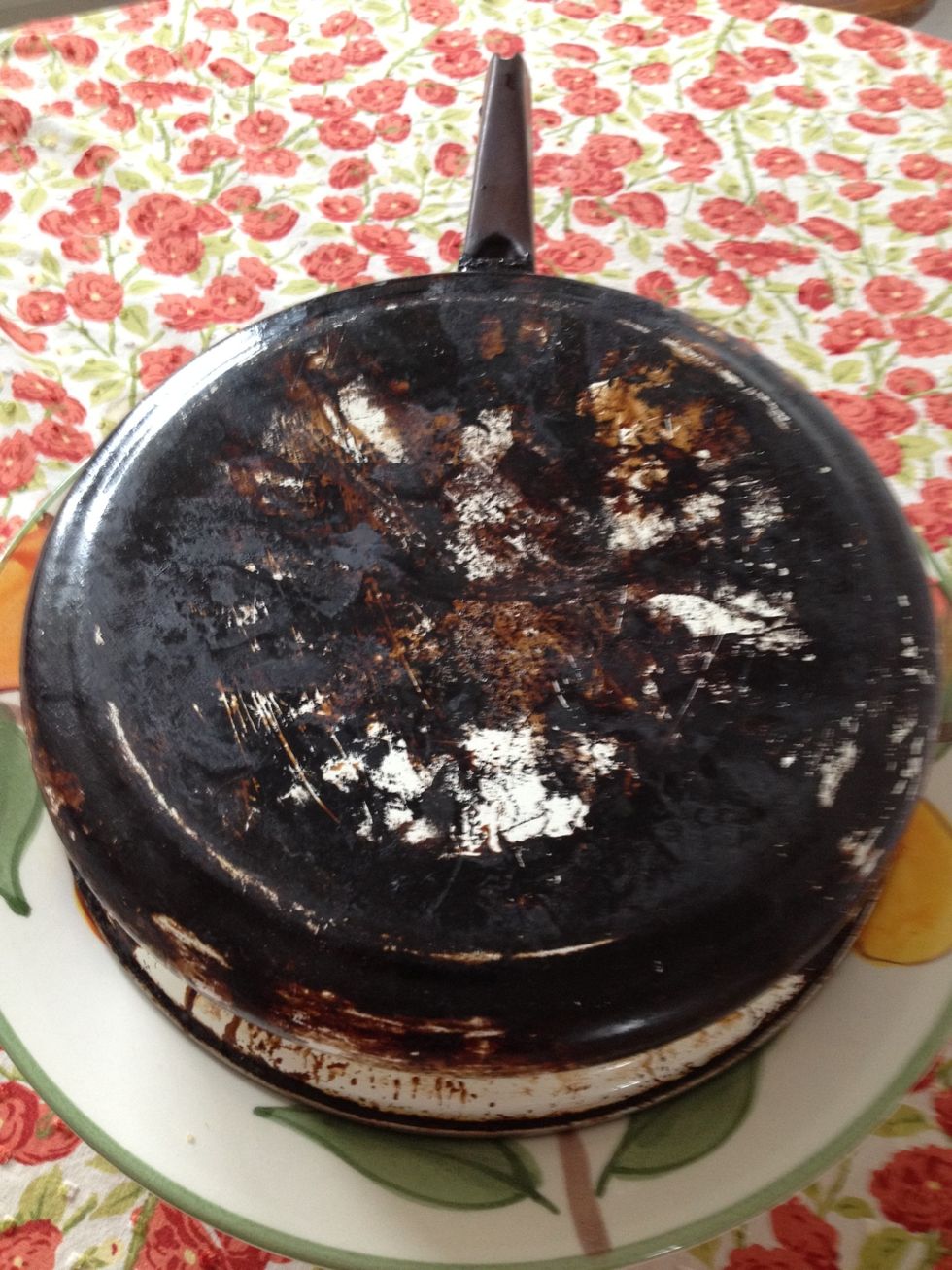 At least it's quite an improvement over how it was. Remember?!?!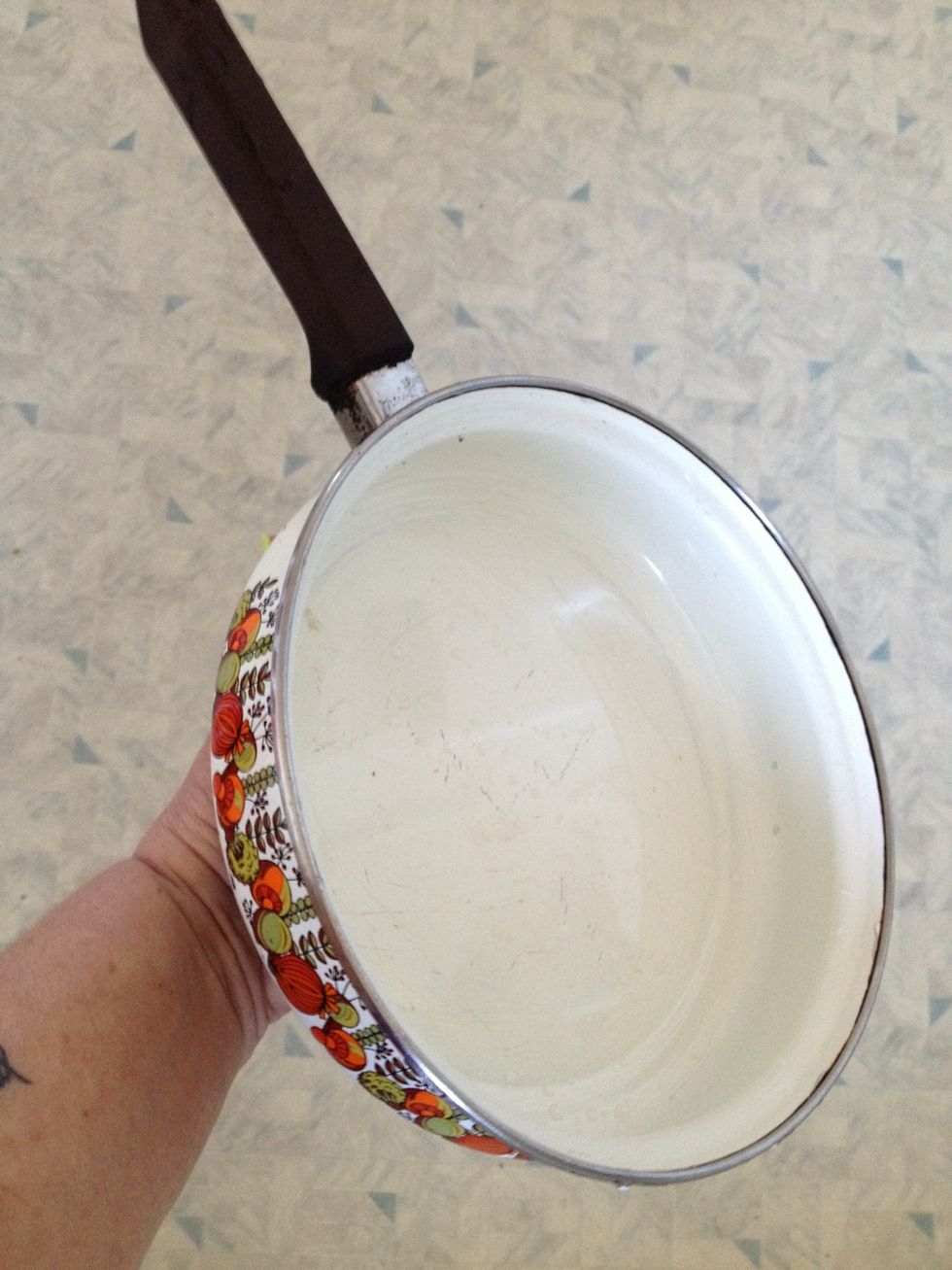 Ta da! My pan is clean! Note the design on the sides. I forgot it even had this - they were hidden under the stain! ¡Gracias, Amparo! You rock!
Dirty pot
Comet or other powdered cleanser
Water
Oven Cleaner
Felicia Gustin
I love to create! All kinds of things. Food, crafts, jewelry, art, photos, theater, events, history, social justice. My proudest creation is my daughter!