Please make sure to look at needed supplies! Also, do ALL steps outside.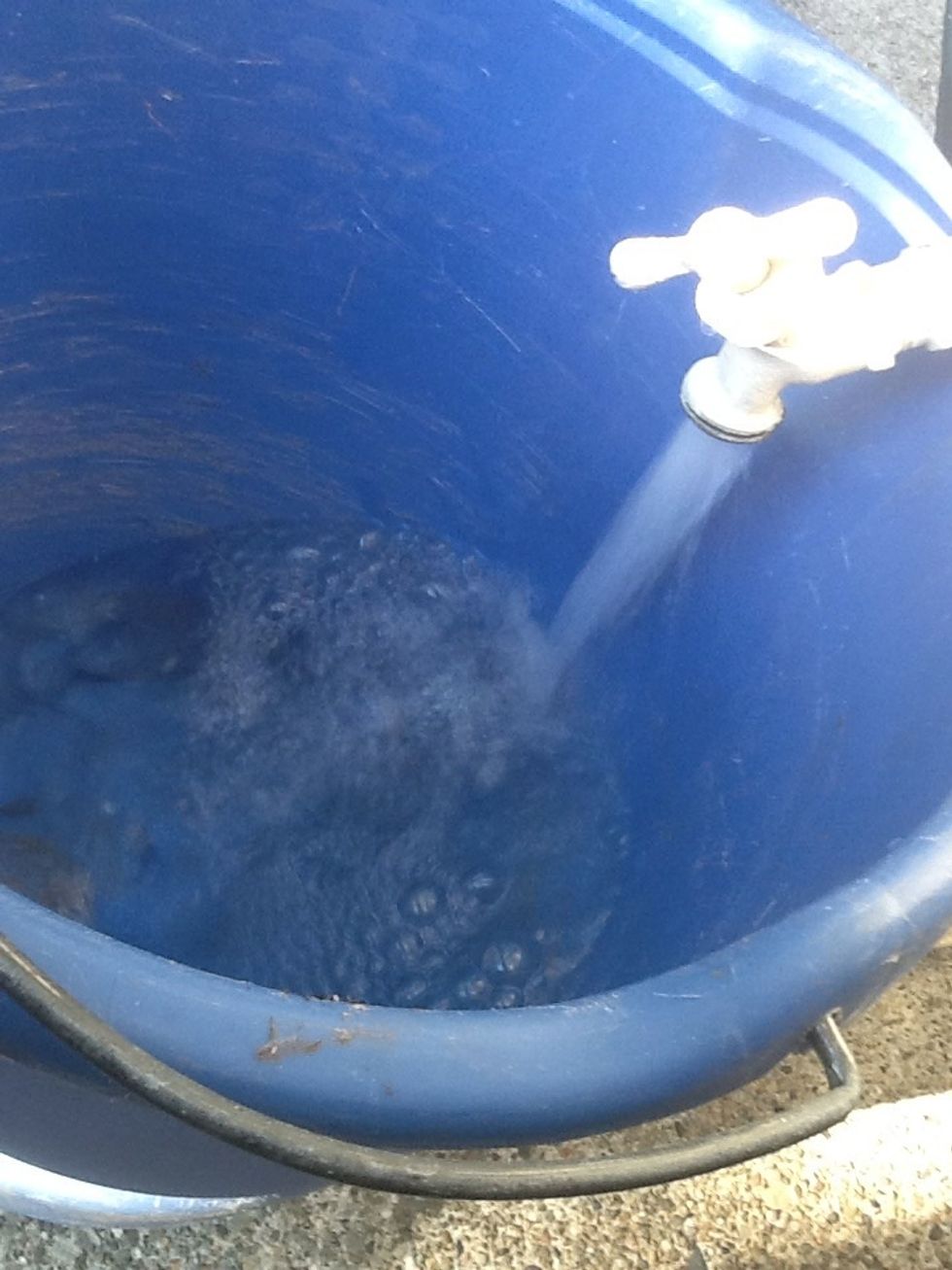 Fill the bucket up to about half way with some clean water.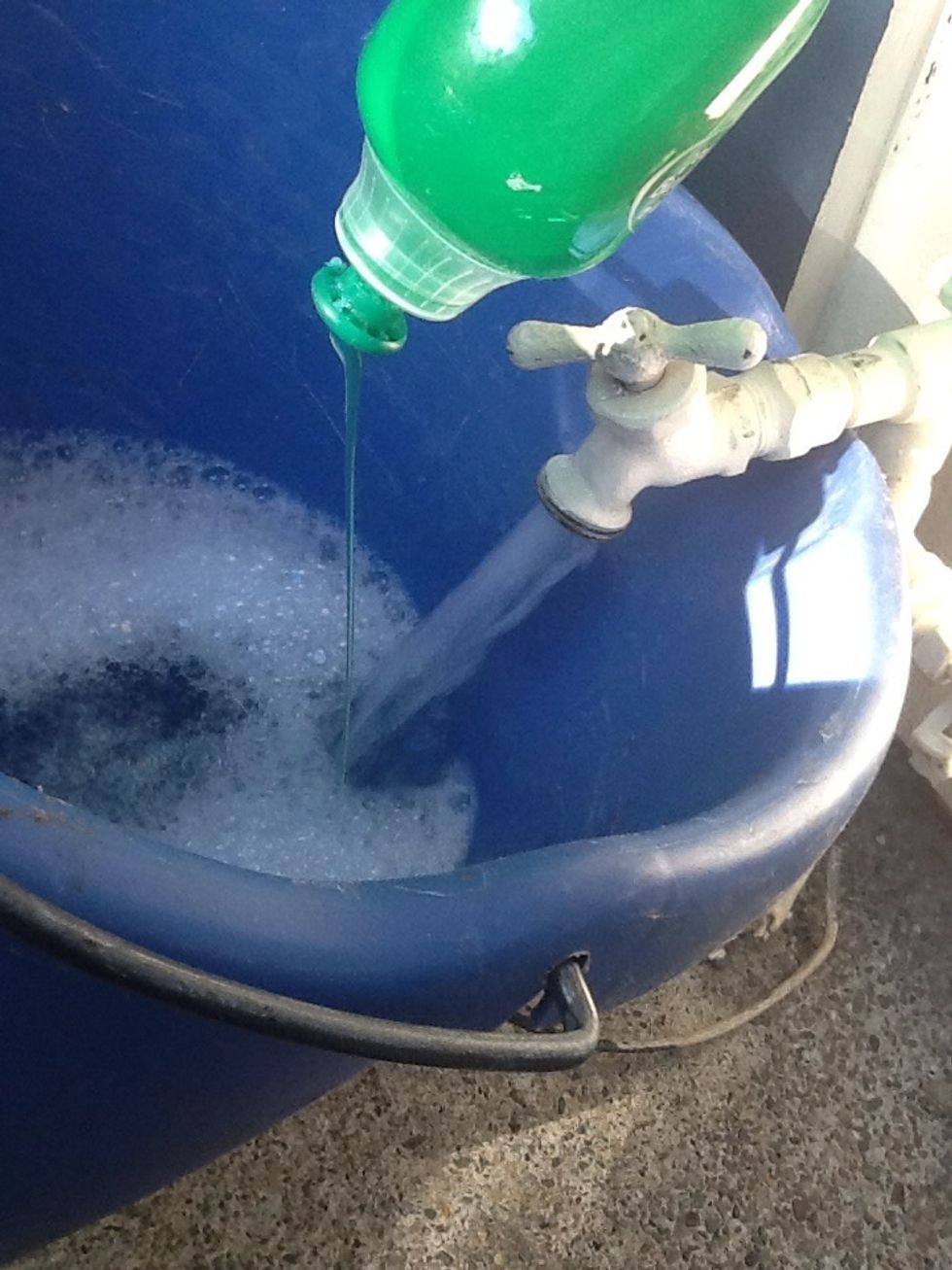 While the bucket is being filled with water, pour some liquid soap in. (Not needed but very helpful and better results.) REMEMBER: a little soap goes a far way.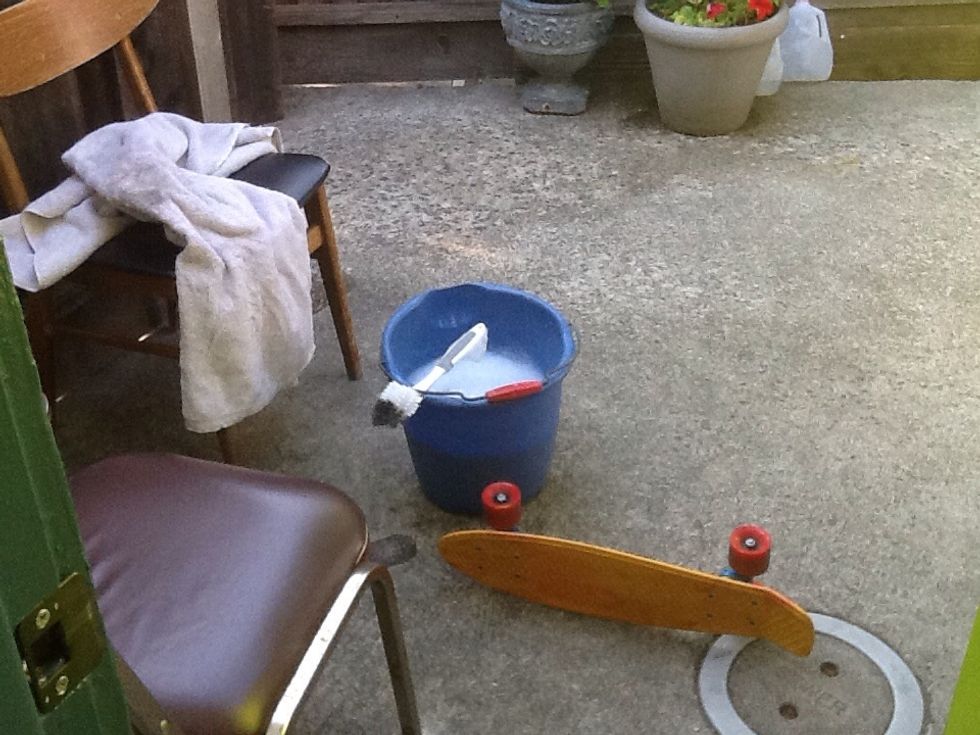 So far, this is how my OUTSIDE setup looks! :)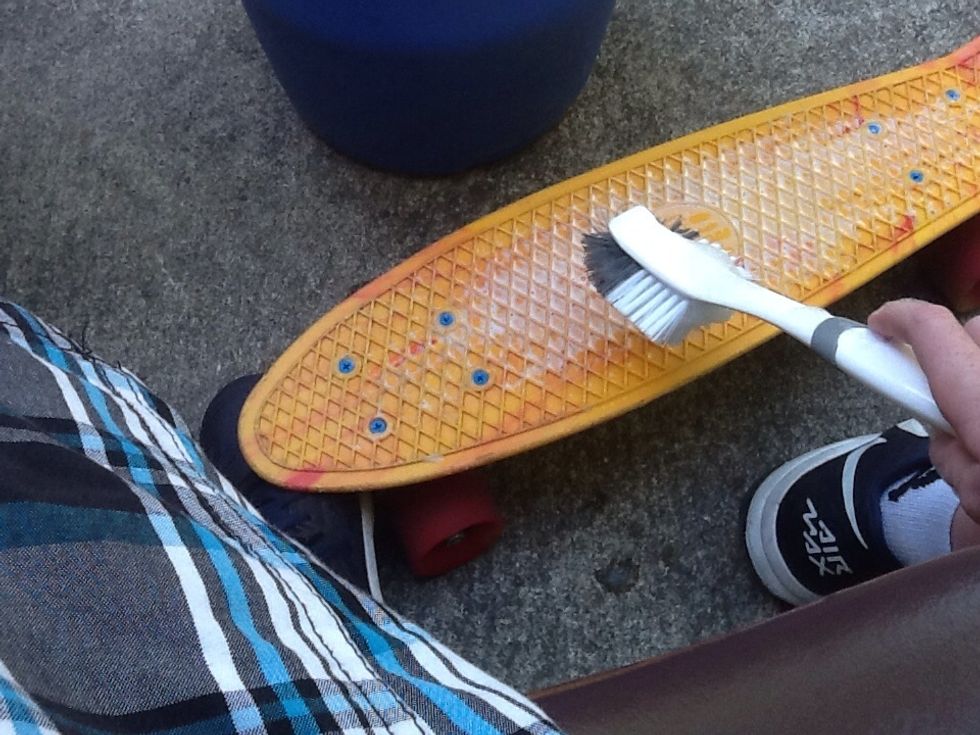 Start by scrubbing the top part. Even scrub the screws. For a scrubbing brush, I used an old dish scrubber.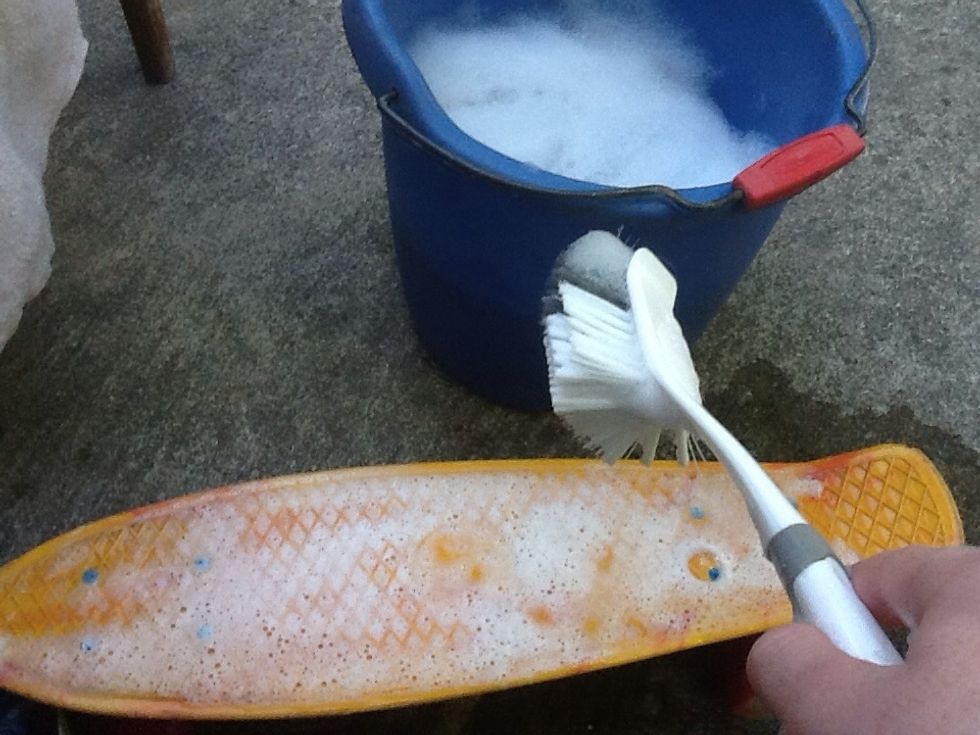 Keep getting the soapy water on the top of the board and scrub it for about 20-30 seconds or till you feel it is clean.
Once you are done with the top side, turn the board over so you can scrub the bottom. Do not scrub the wheels, bearings, or trucks yet. (Just the board)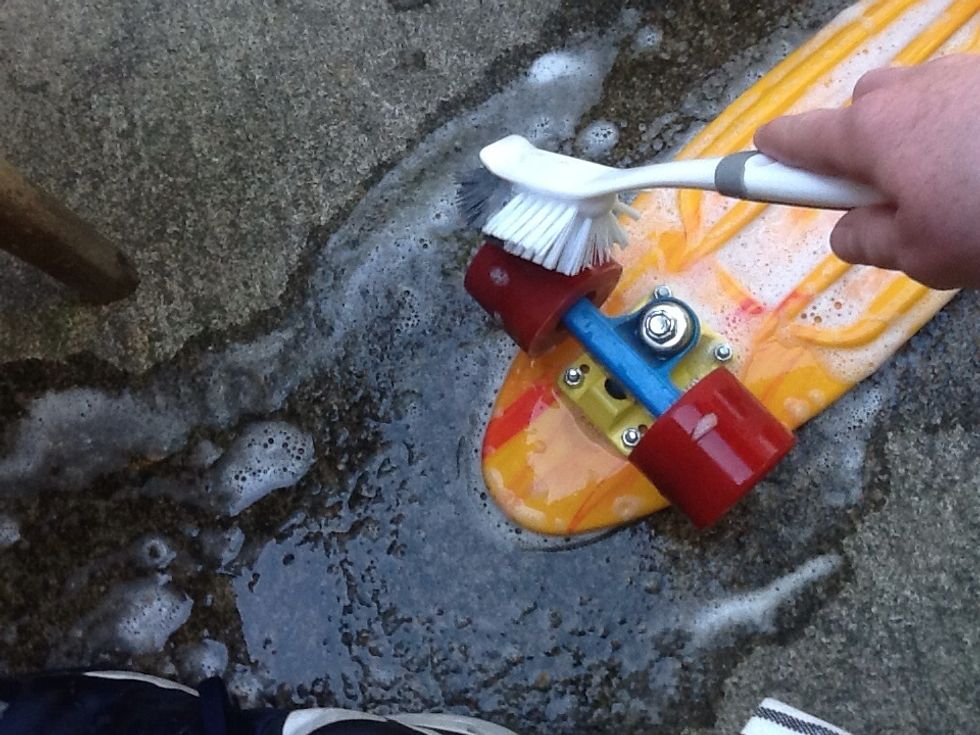 Now start scrubbing the surface of the wheels gently.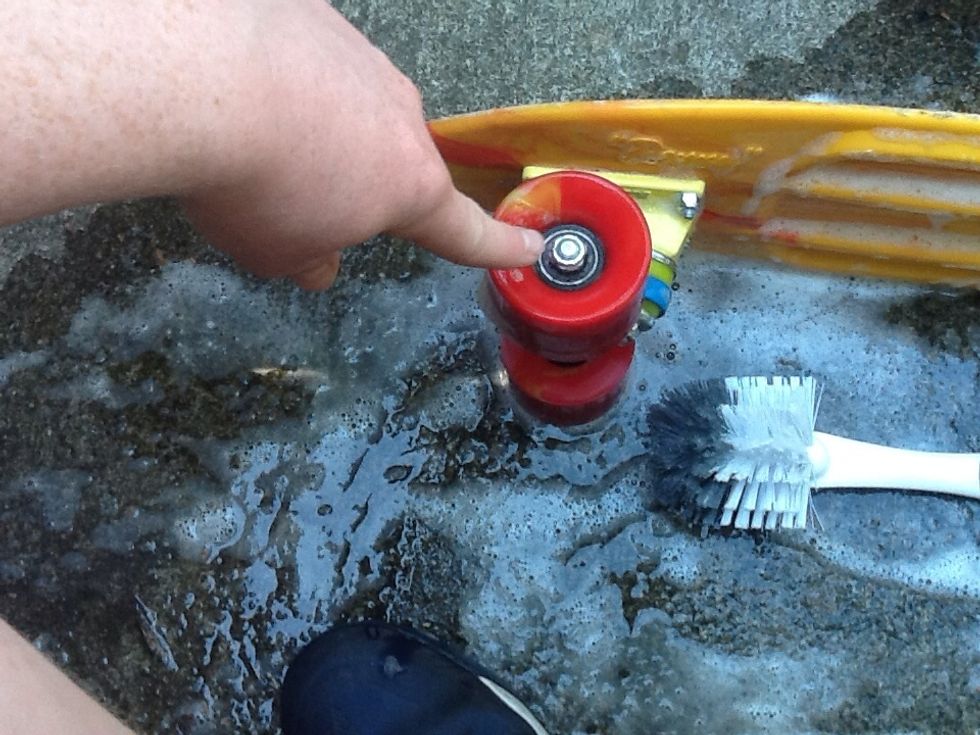 Then turn the board so you can see the inside of the wheel.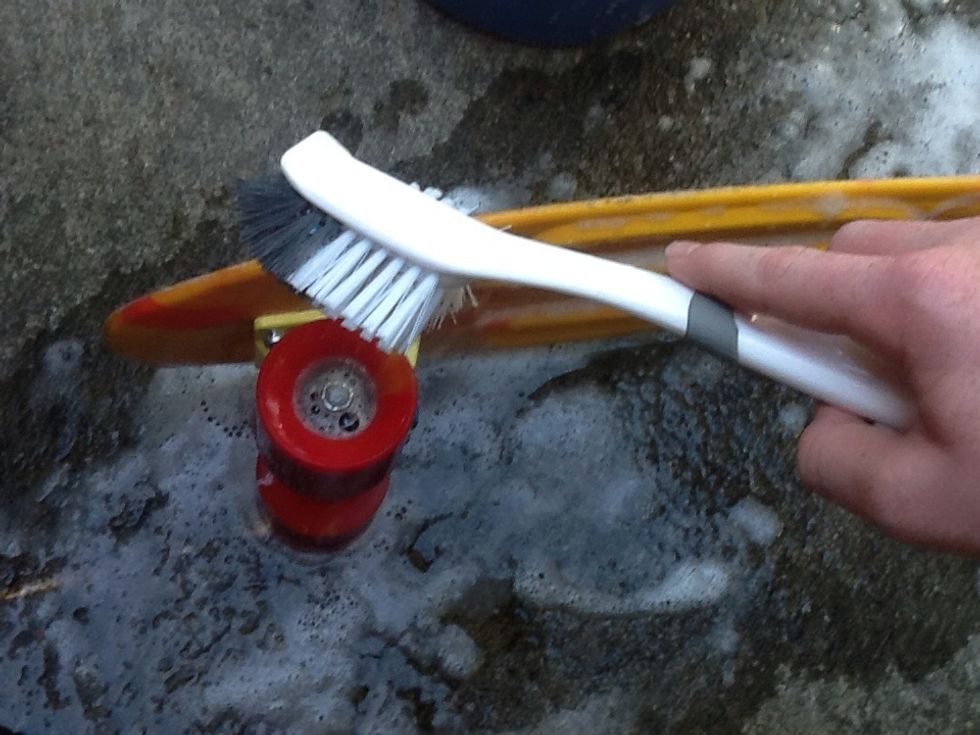 Start scrubbing in a circular motion.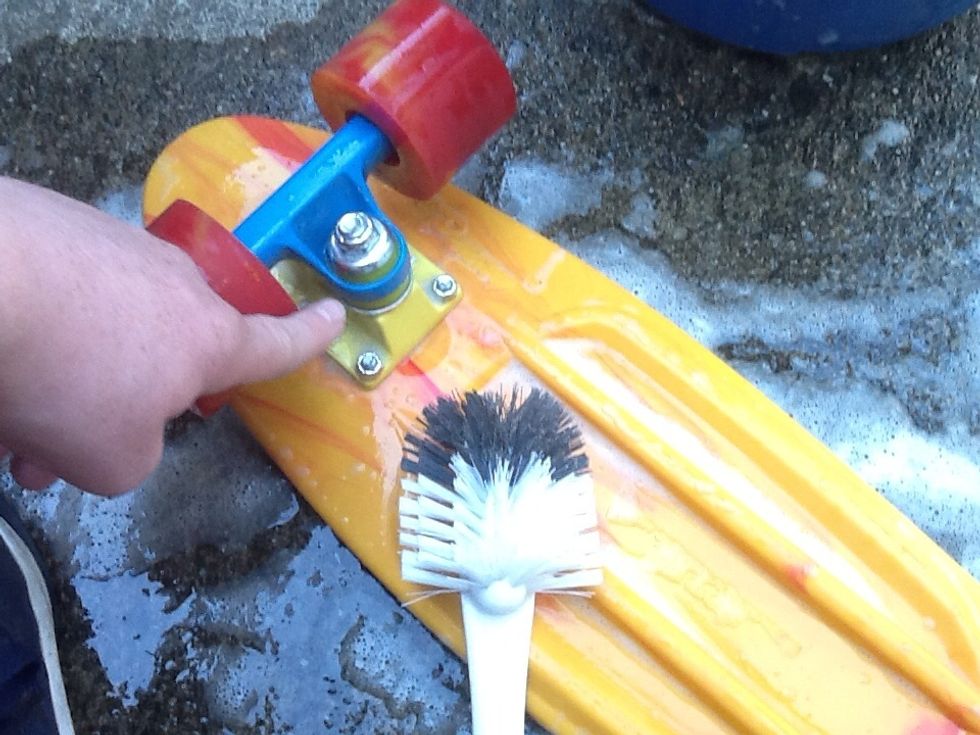 Now, it's time to go to the trucks and other bolts.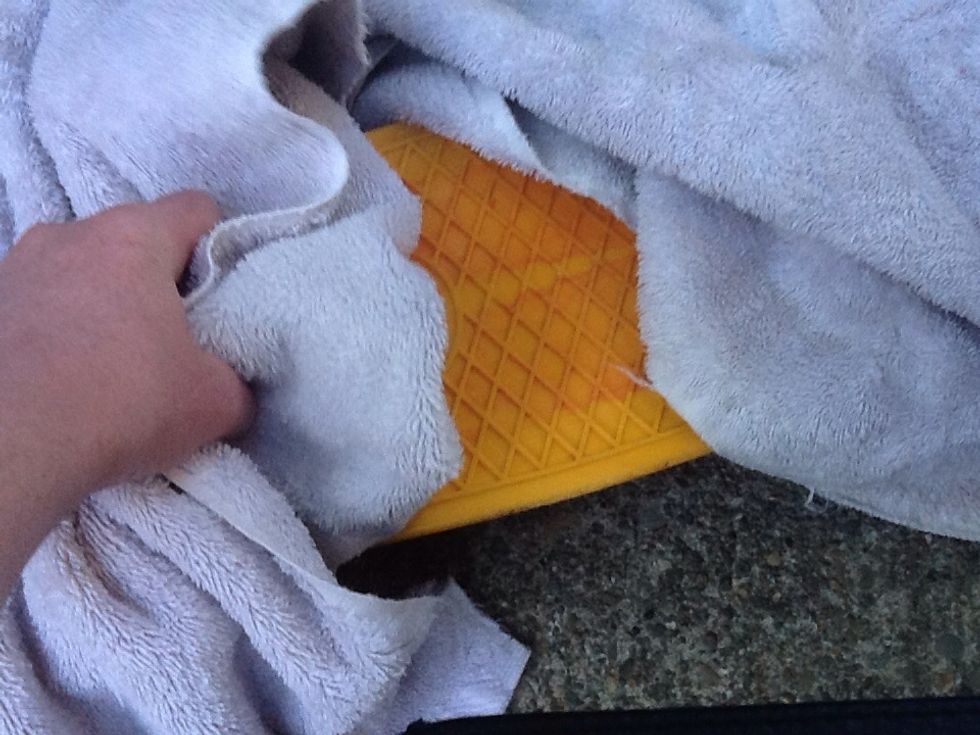 Dry you board with a old towel/cloth. The cleaner the cloth/towel is, the better. Mine isn't the cleanest but it'll do.
Keep drying the penny/nickel.
Make sure to shoot some air into the top screws.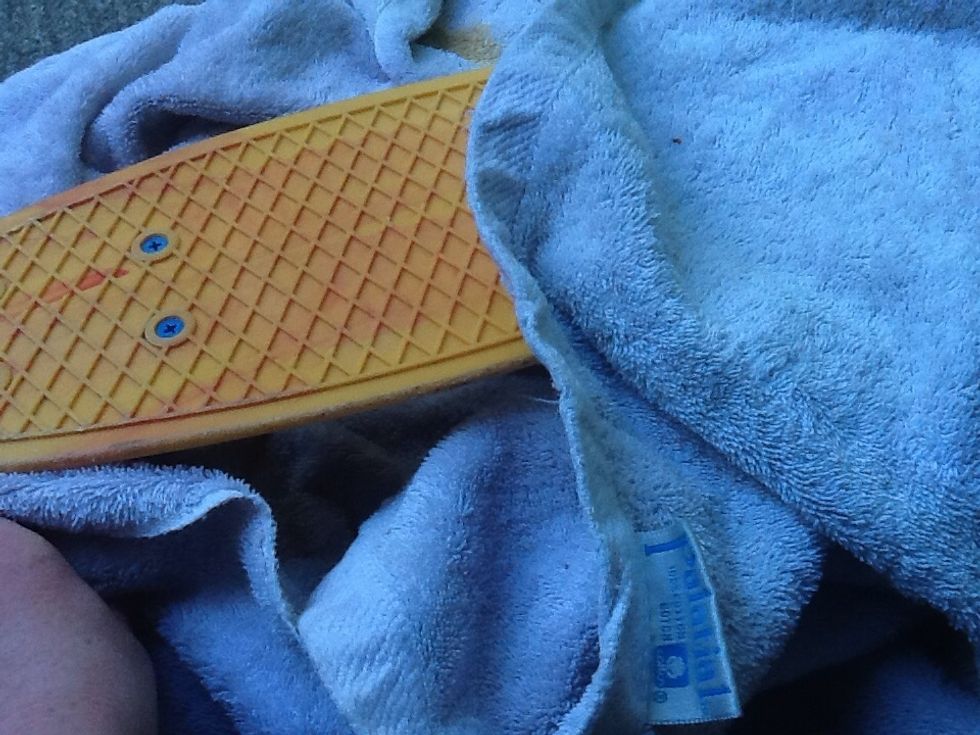 The just keep wiping any water particles/moisture that were shot out by the air. The air sprayed and the wiping of the towel/cloth prevent rusting.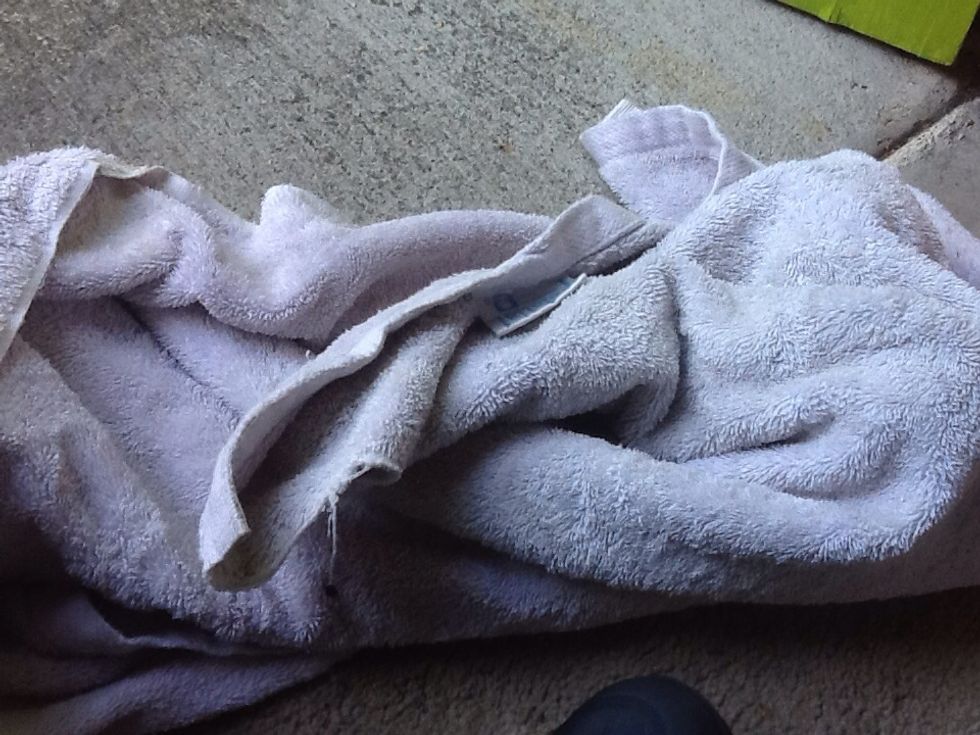 Then just "swaddle" your board again to keep moisture away. (Do for about 2 minutes)

Congrats! You have successfully cleaned your penny/nickel. If you ride your penny/nickel often, then I suggest doing this cleaning routine once a month. Thanks, hope you enjoyed! :D
2.0gal Large bucket
Scrub brush
Clean Water
Soap (any kind)
Clean, dry rag (1 or 2)
Condensed air (that thing that rids dust)
A penny or nickel board of course!!!!