This is to me the ultimate test of my home made multi purpose lemon cleaning liquid.
7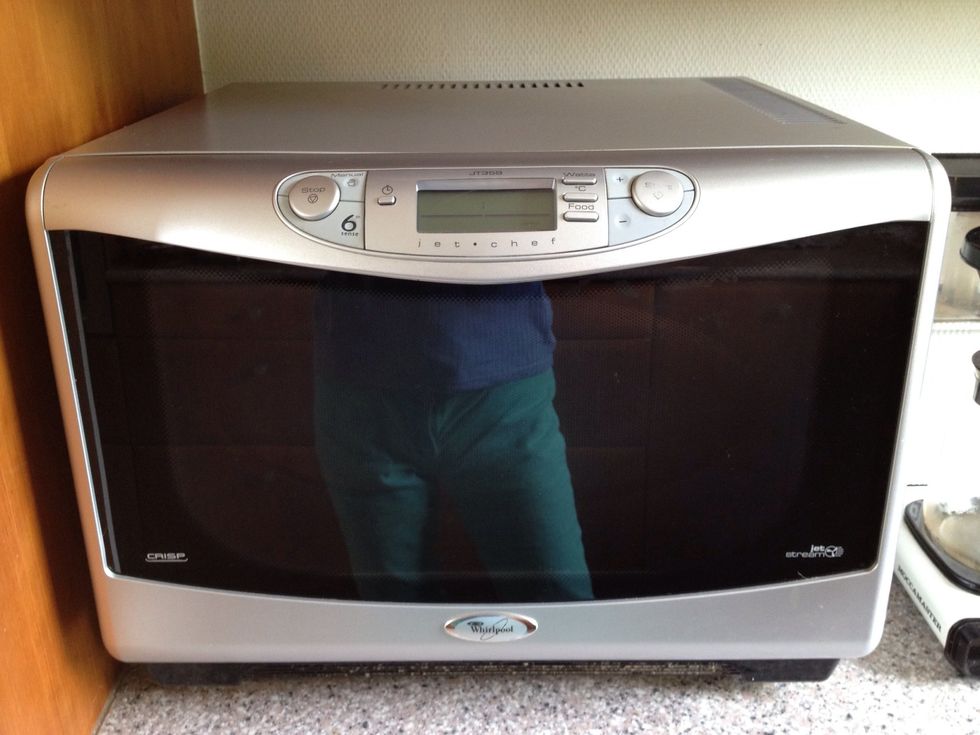 I wanted to bake a rhubarb marzipan pie, but my regular oven was busy So I turned to my microwave/hot air oven I don't use it very much, but my husband uses it a lot. Nice and clean out side.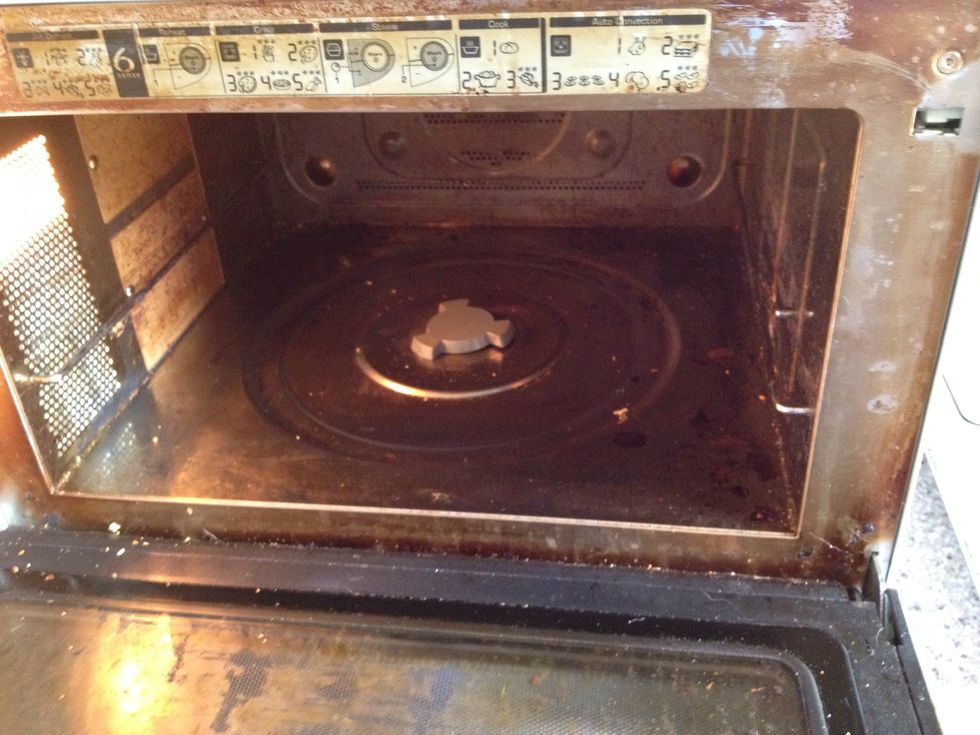 My husband is English so the words that sprang to my mind was gross britannia. As I was planing his funeral I remembered that the hedge needed trimming, so I decided to try my home made stuff here.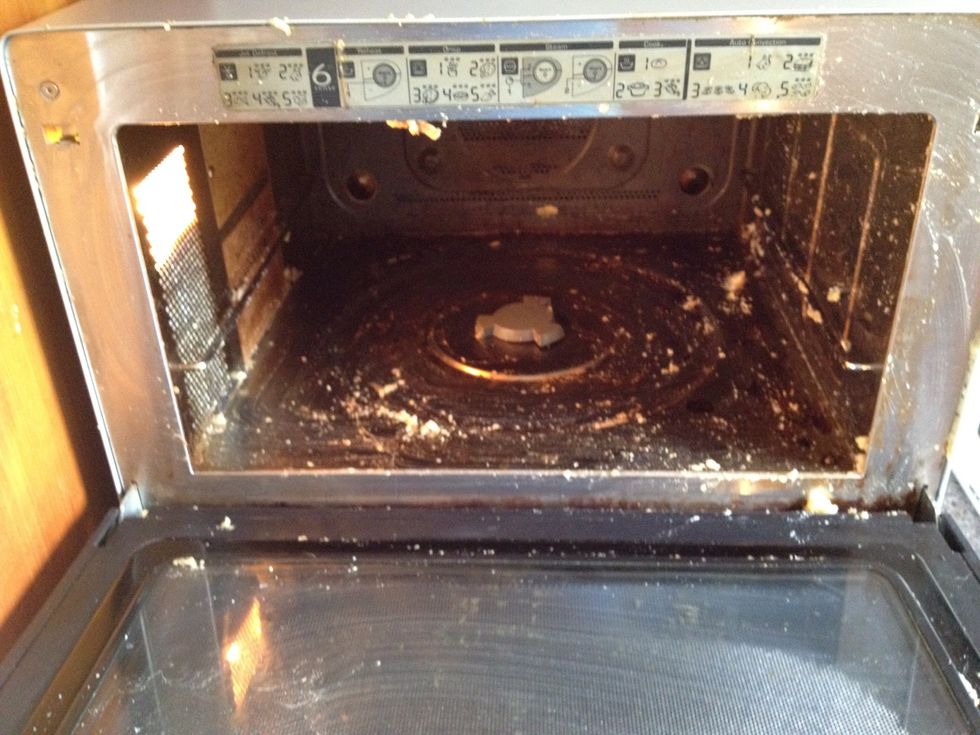 I smeared the oven with the drain cleaning pulp and as I smeared it on the gunk on the door and frame the gunk came right off!!!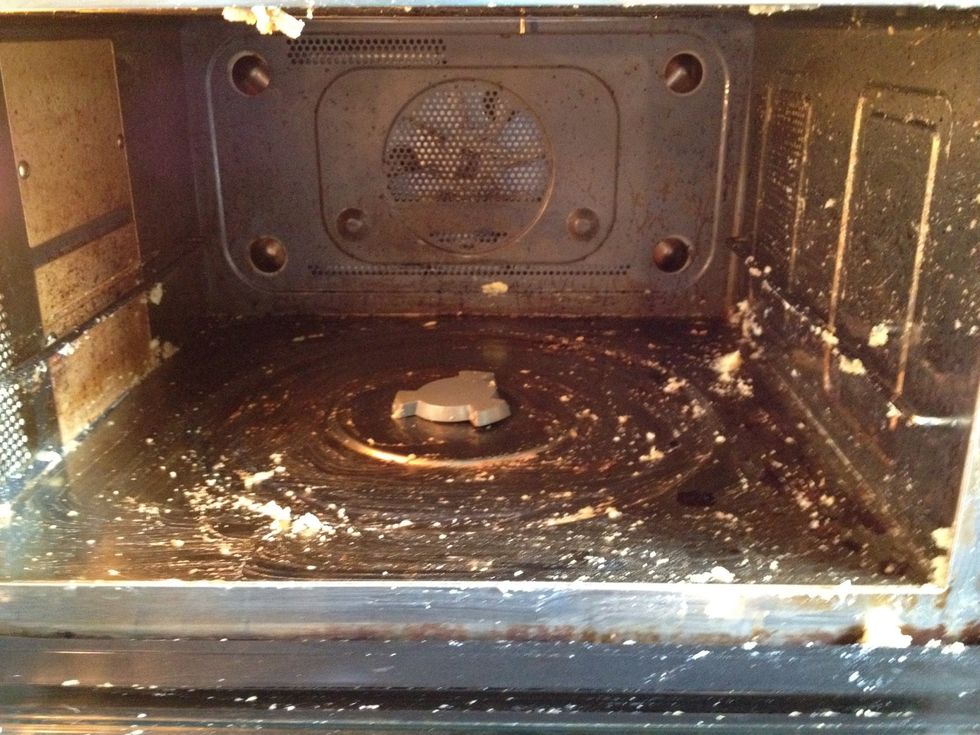 I placed a bowl of vinegar in the oven and gave it 1 mins of full power, well I was angry.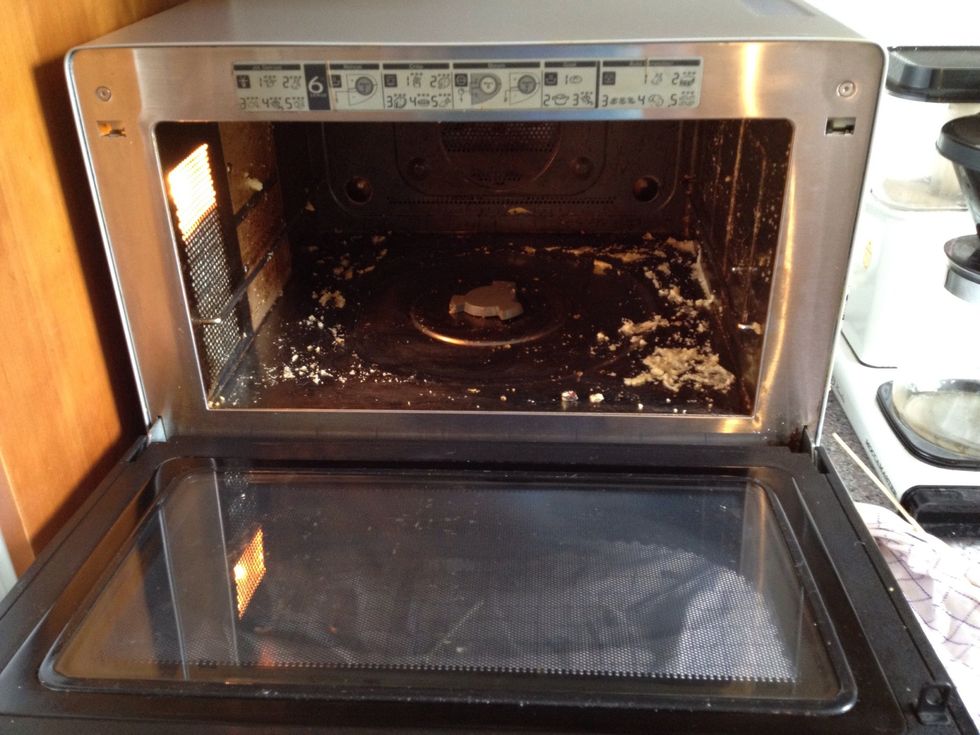 I rinsed off the door and frame just to see what effect my all purpose cleaning stuff have had. I'm still a bit surprised.
This is the inside of the oven now. It does not look like its never been used but I'm happy. No toxic chemicals, nice smell and a result I can live with.
1.0 Very dirty microwave
1.0 Angry wife
1.0 Bone idle husband
Home made cleaning liquid
Home made drain cleaner
Scouring sponge