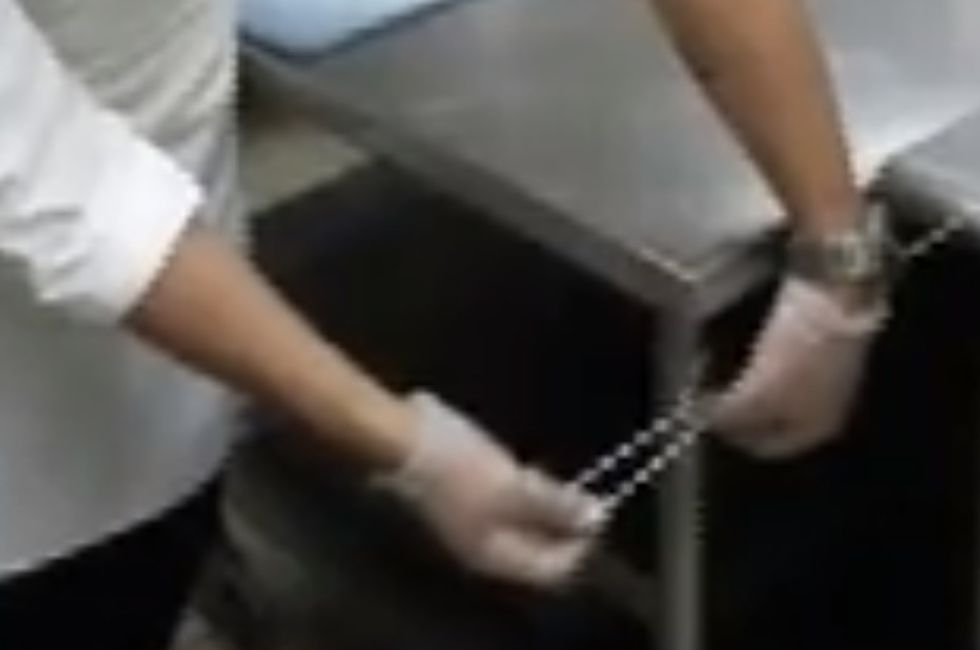 Tie end of twine to the leg of the table you are trying to work on.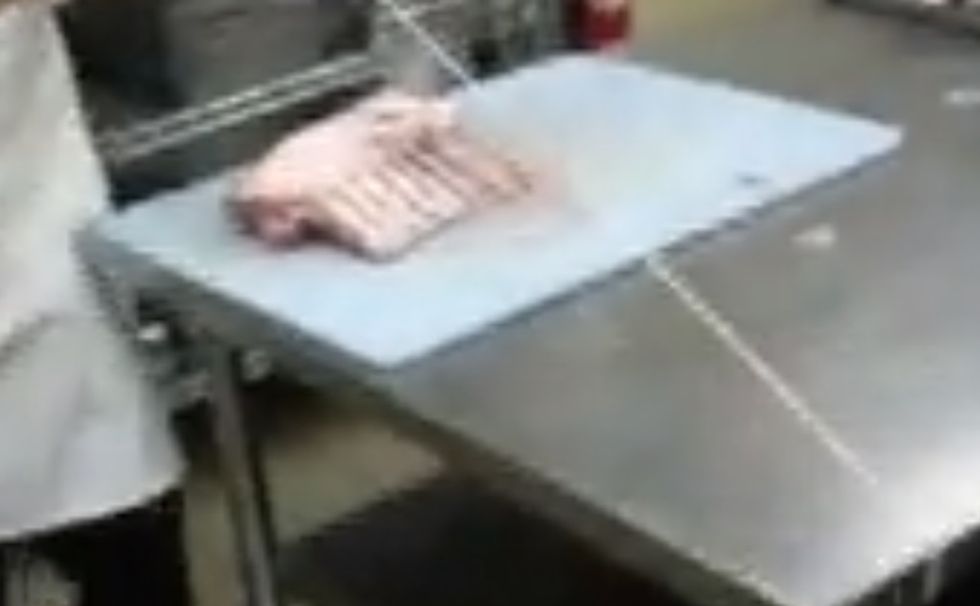 Pull the twine across the table towards you and the area that you are working on.
Make a loop in the twine with your fingers like this.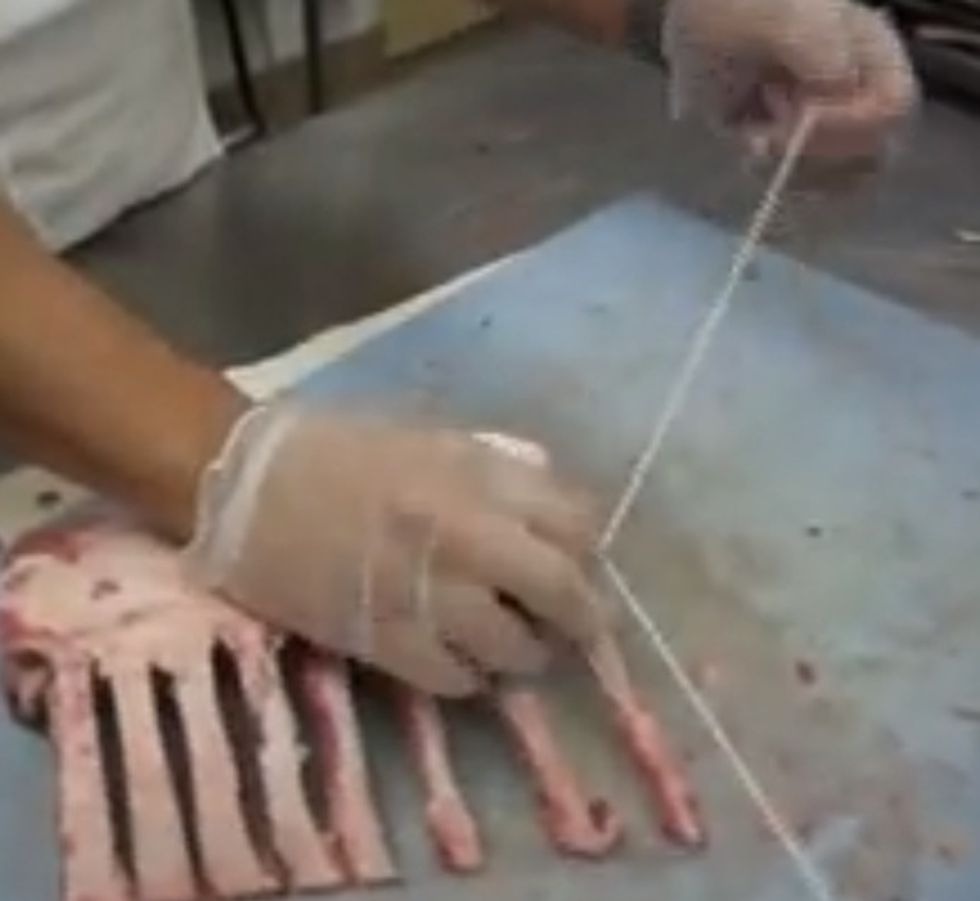 Put the loop around one of the rib bones at the base of the bone.
Hold tight to the end of the twine and pull back on the rack of lamb.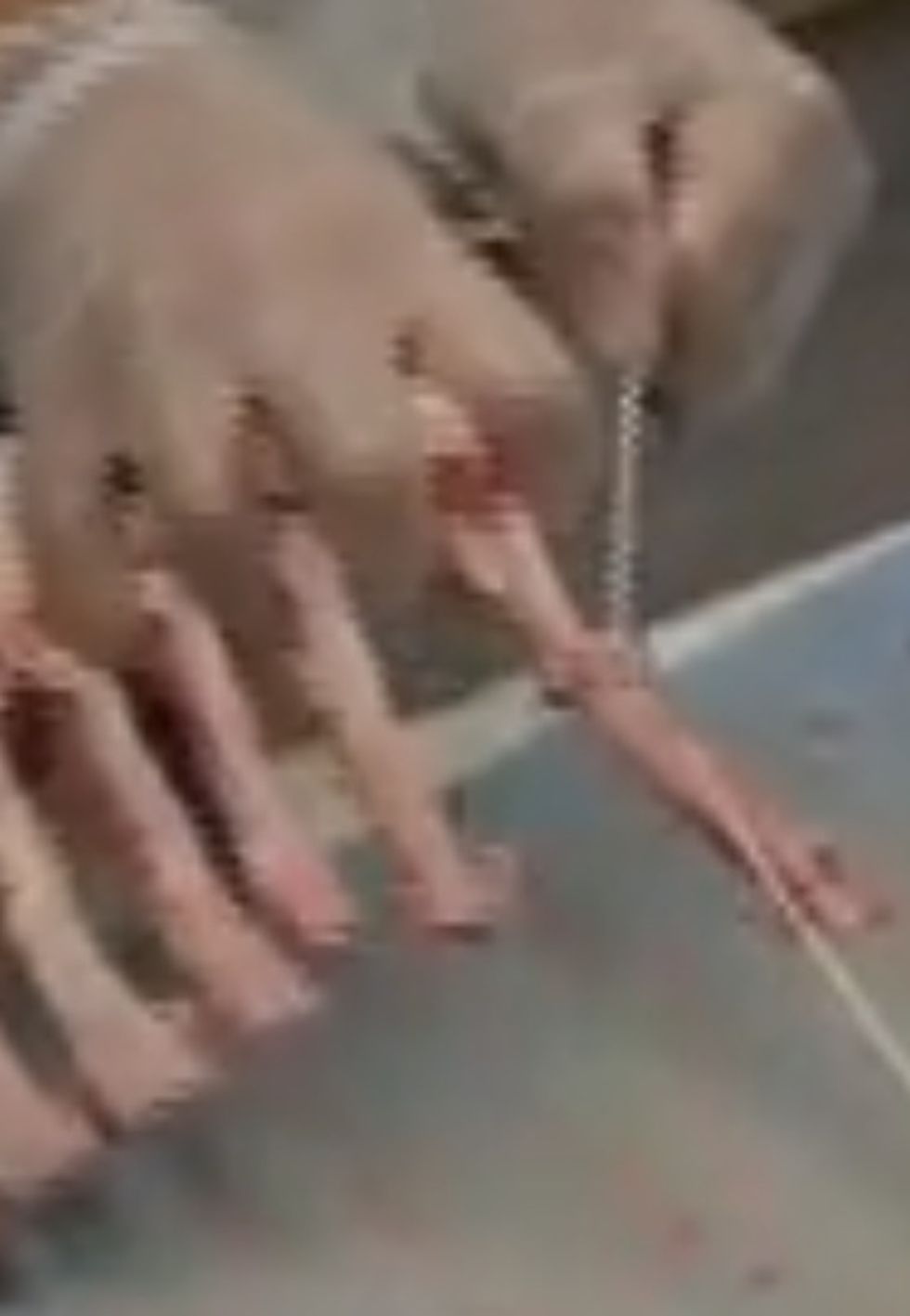 You will see that the twine actually scrapes all of the scraps from the bone.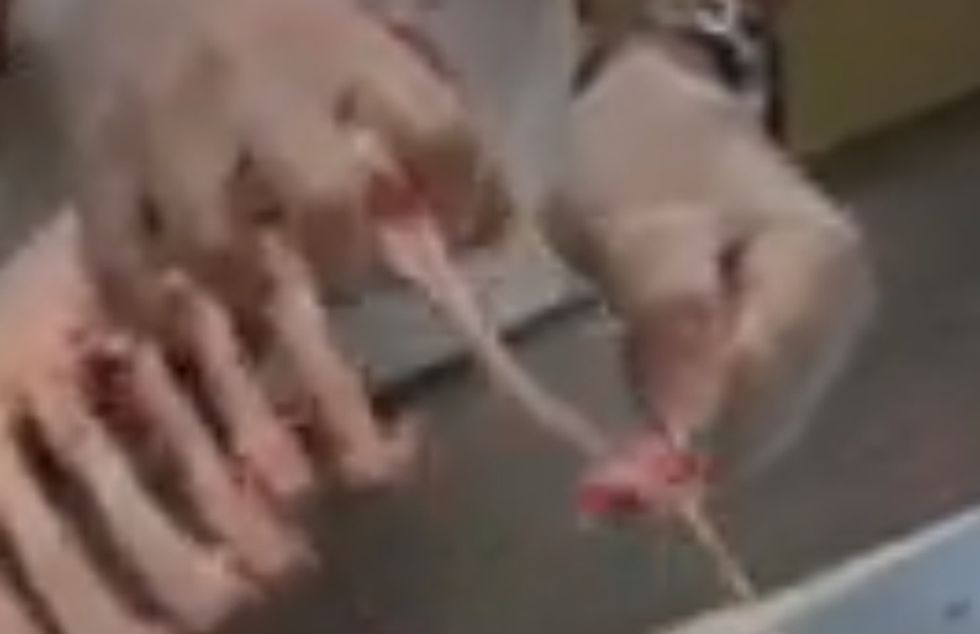 Pull all the way back until everything pops off the end of the rib phone.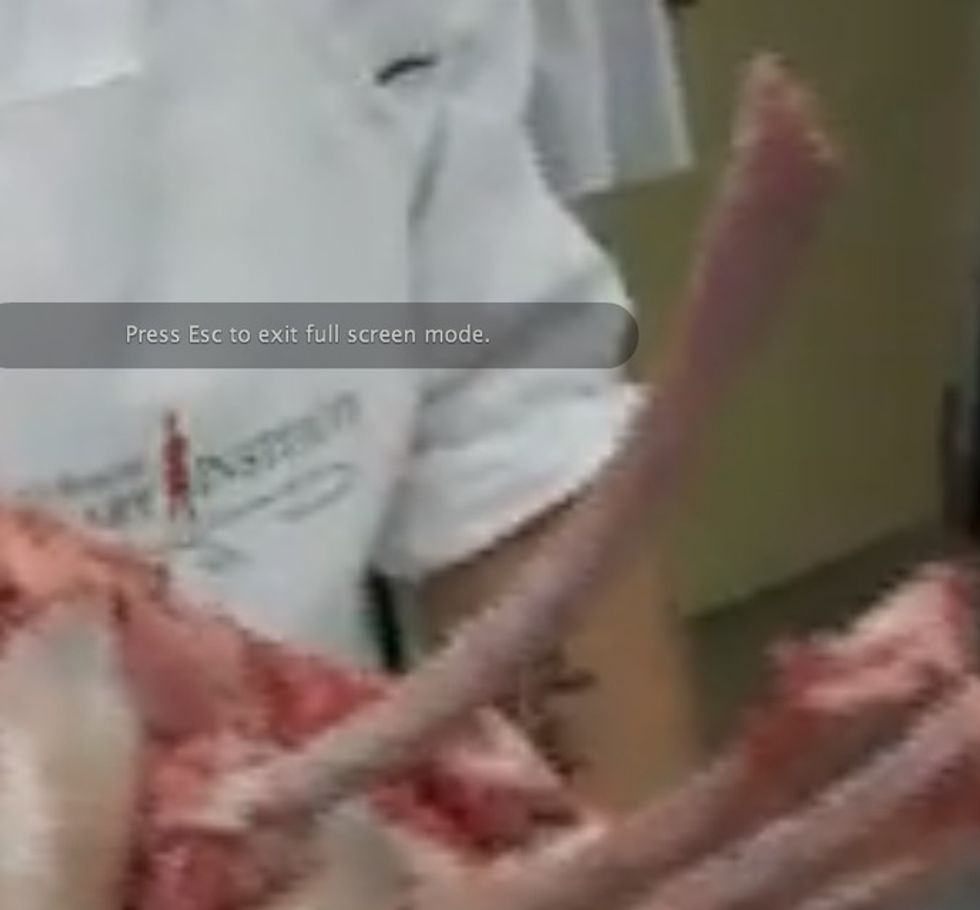 The rib bone will be perfectly clean.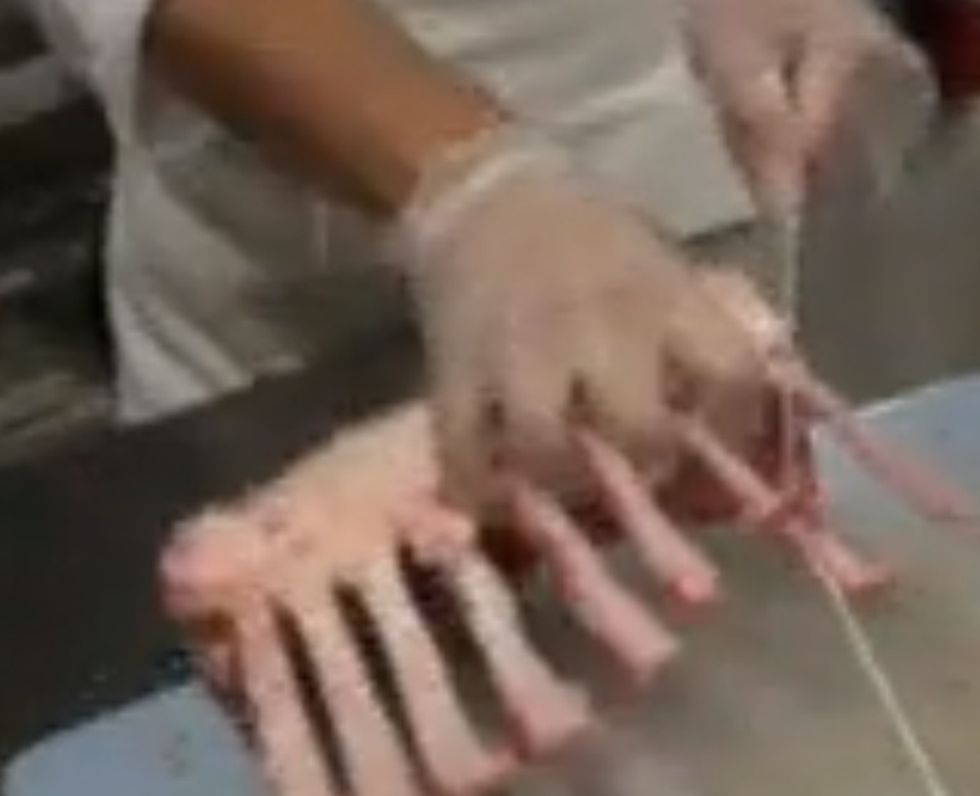 Continue until all of your bones are done.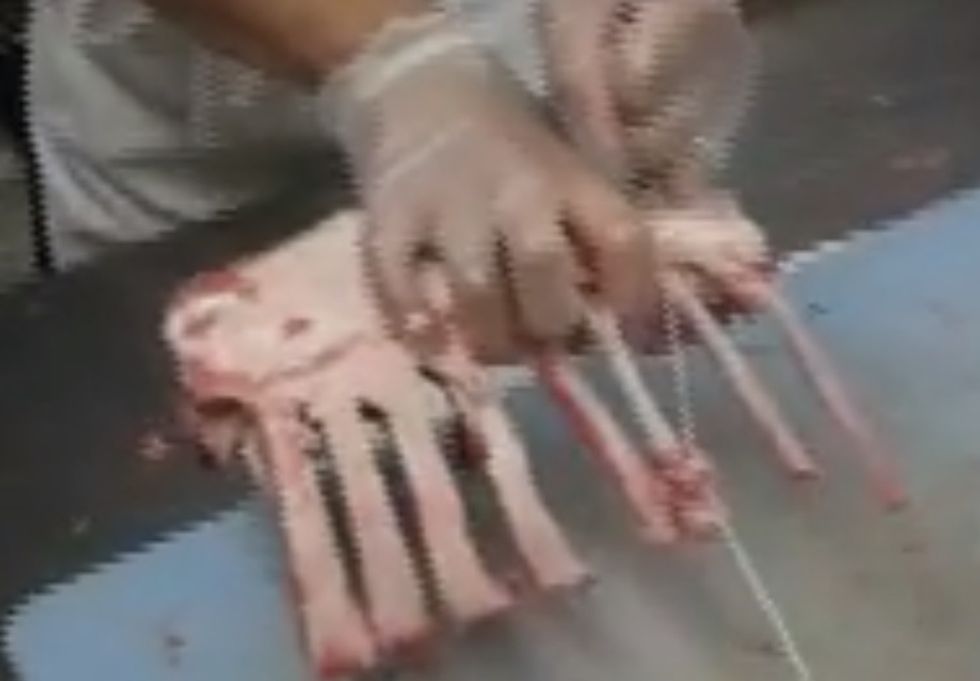 Good luck! Hope you enjoy this tip!