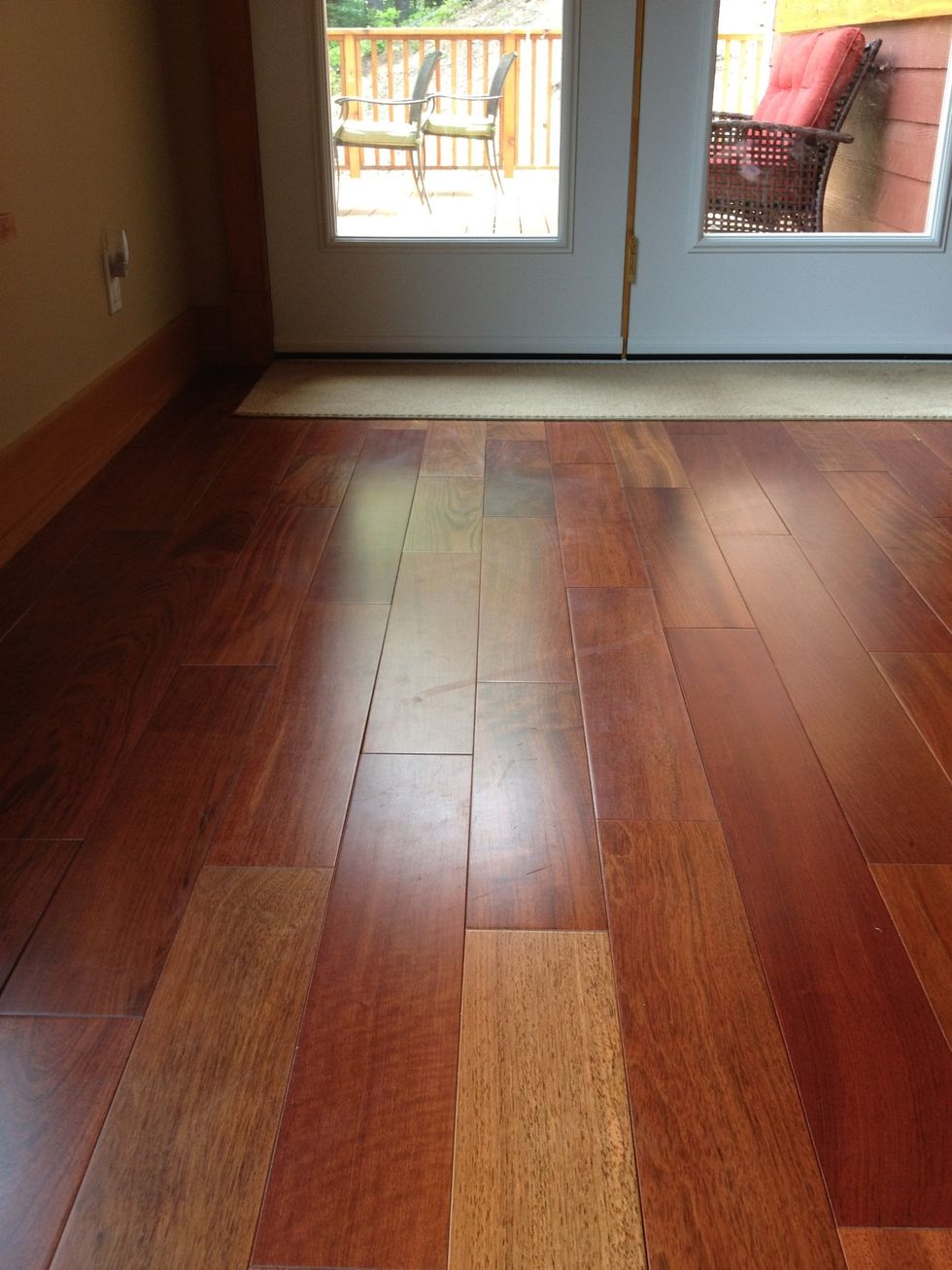 My husband threw a bash the other night and not one guest decided to remove their shoes. He only gave me a one hour notice about this gig btw :(
At a later date, I may publish a guide on how to punish your spouse.
Start off by vacuuming or sweeping loose debris from the floor.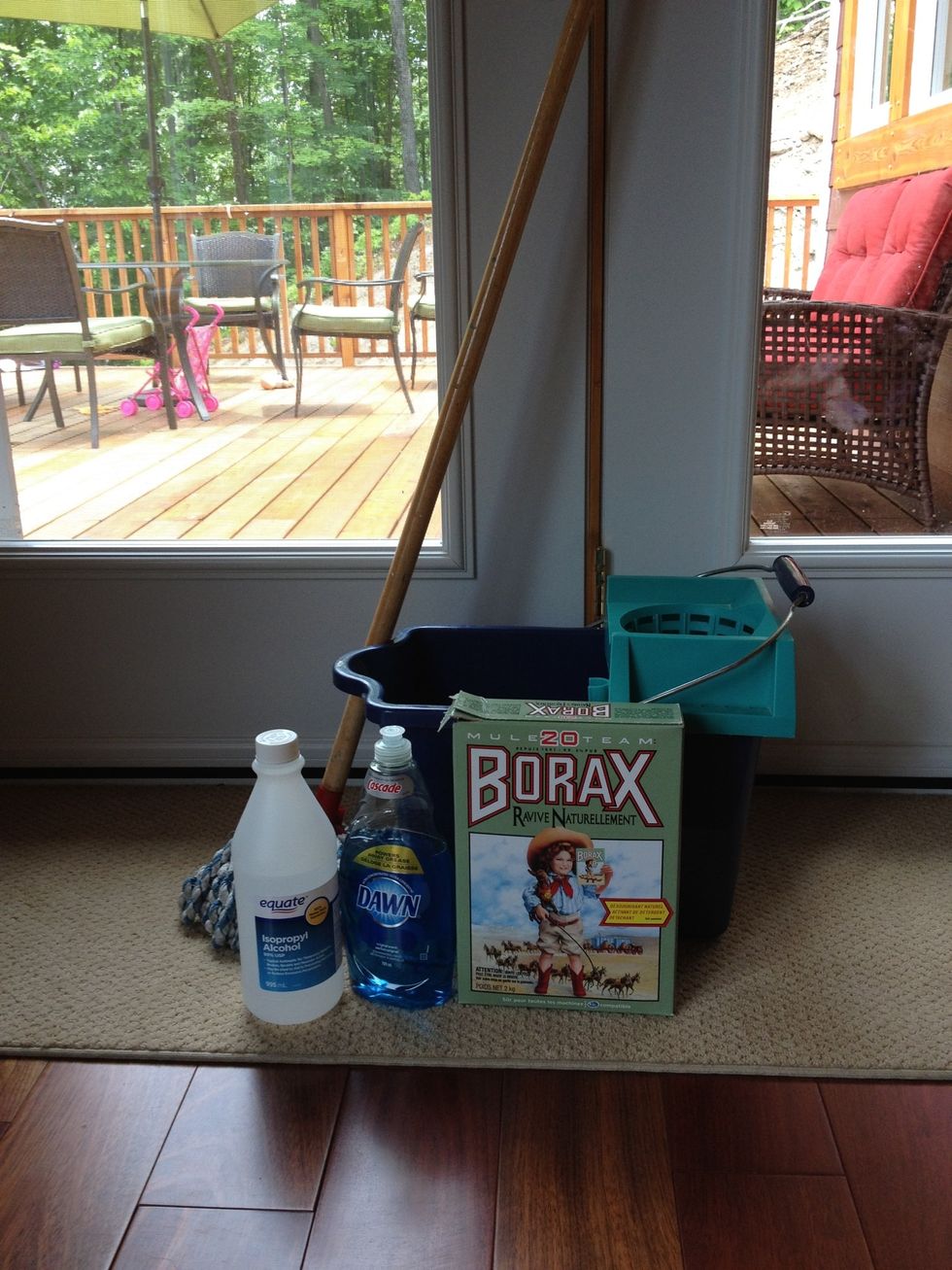 Supplies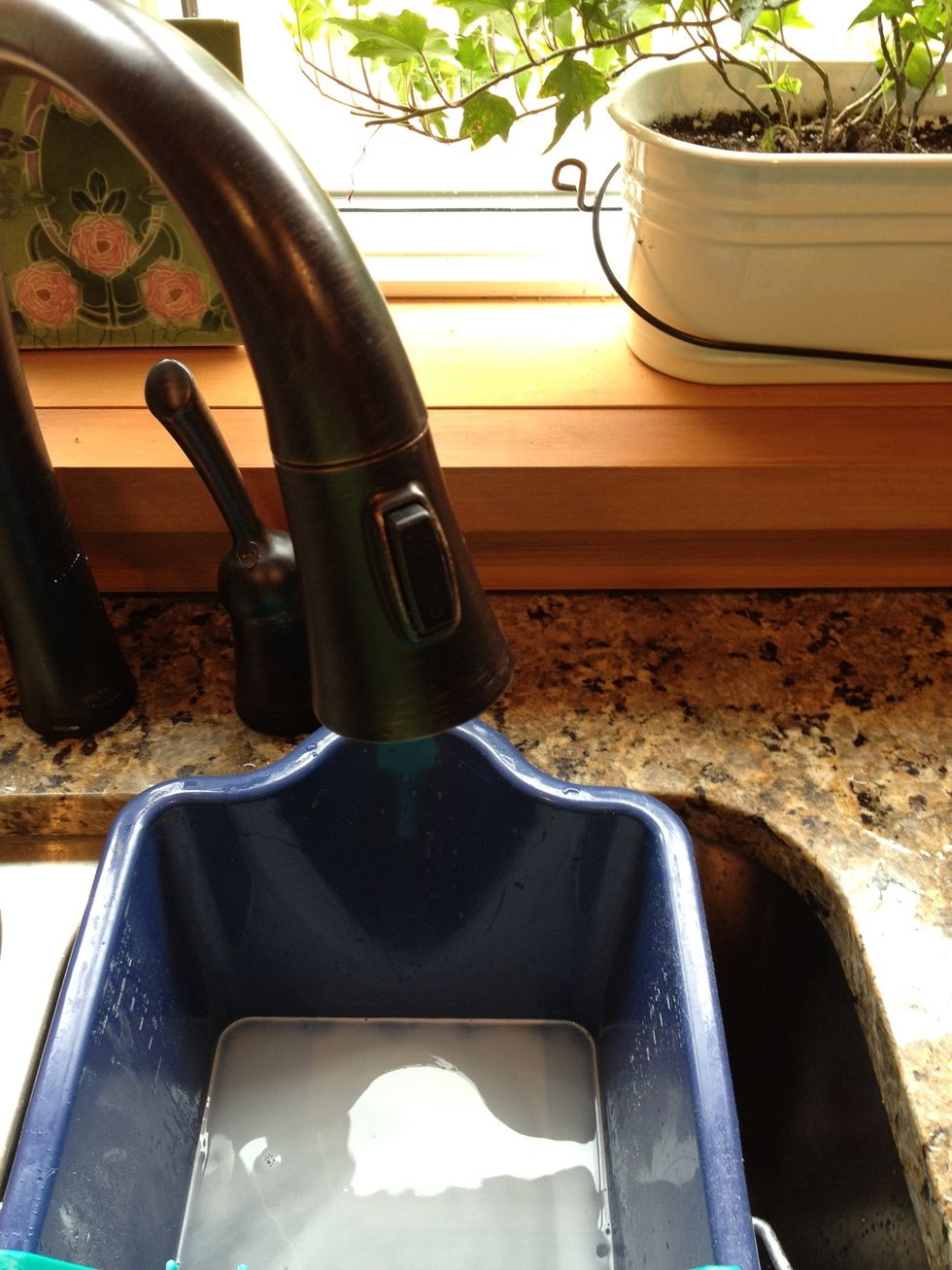 Add the water to your bucket first, then mix in the other ingredients. Adding them while the water is running will make a sudsy mess and you can't see your water level.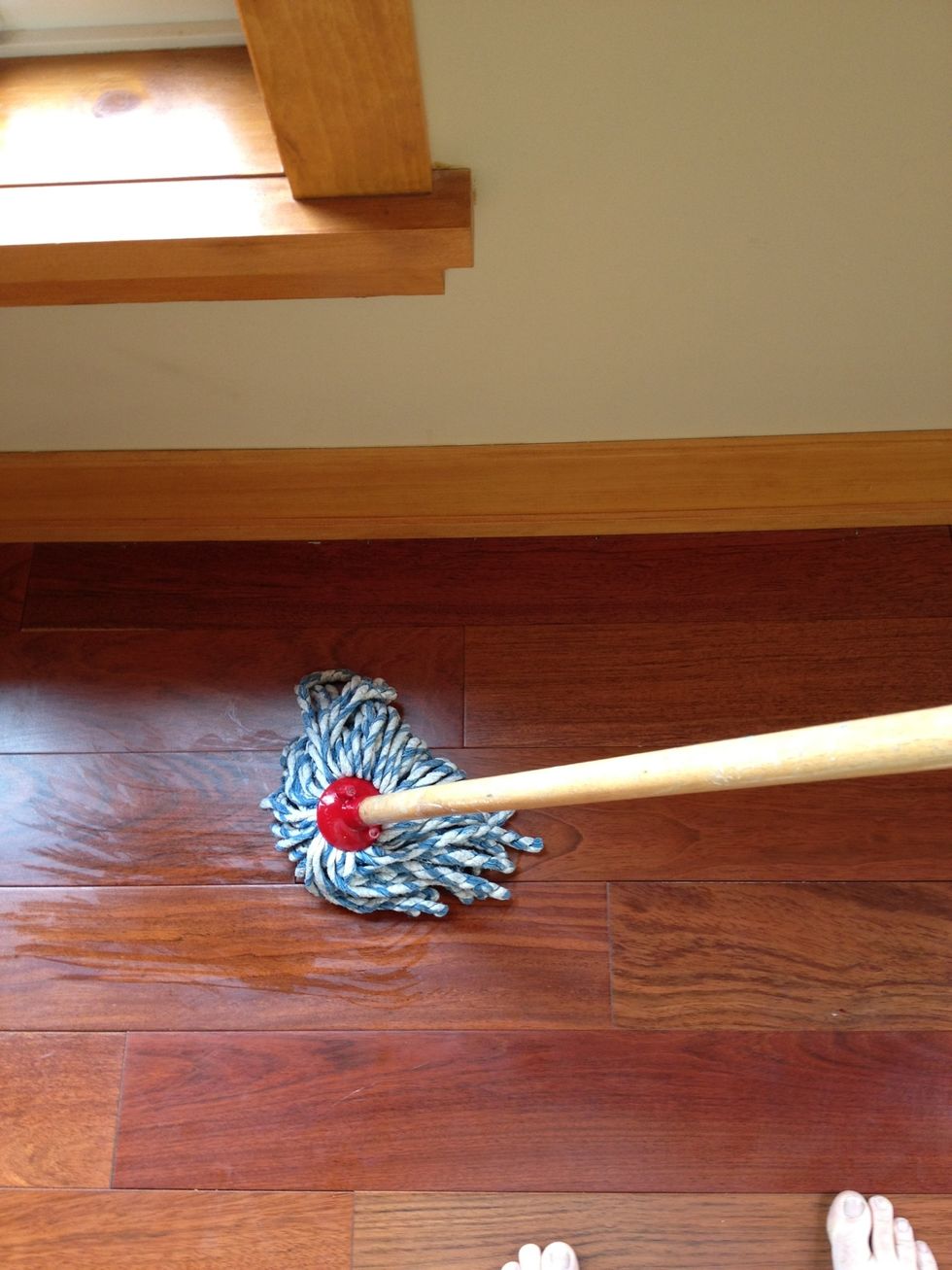 Start mopping, ensuring that the mop is wrung well and that you are not saturating the floor. The Borax and dish soap cut through grime and the rubbing alcohol will help the water evaporate quickly.
Its a good idea to mop in the same direction of the grain, following the length of the board. Streaks will be less evident this way. Also, depending how dirty the floor is, change the solution often.
This method costs pennies per bucket. Most wood flooring cleaners are alcohol based so that water doesn't penetrate the wood, causing the wood to swell and eventually split.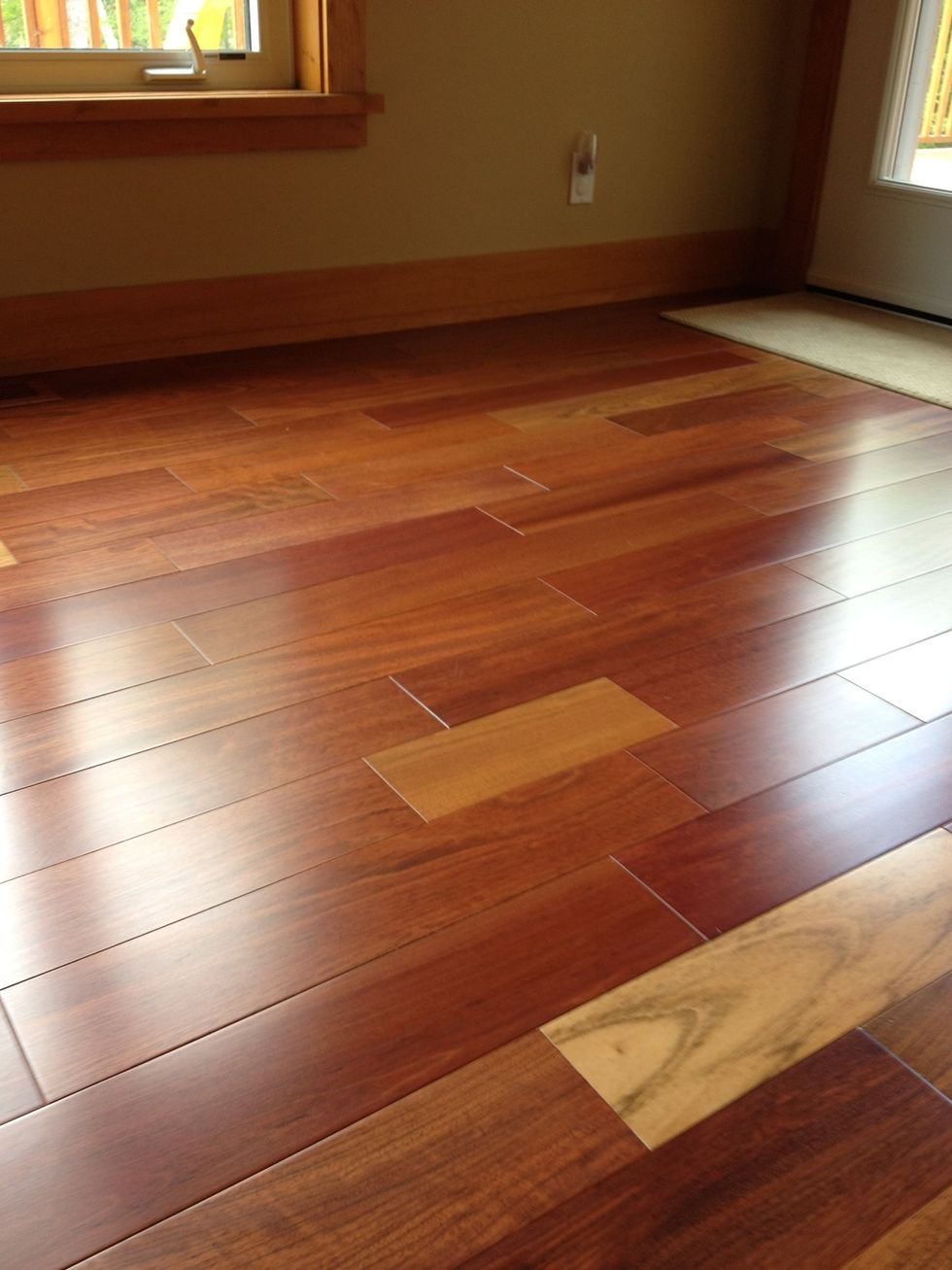 They gleam again! Most wood flooring manufacturers will void your finish warranty if you don't use their product. I'm sure there are very good profit margins at $12+ per bottle plus the applicator!
1gal. (4 l) hot water
Approx. 1/4c. Borax
Splash of rubbing alcohol
Dash of liquid dish detergent
Pail with a wringer
Mop