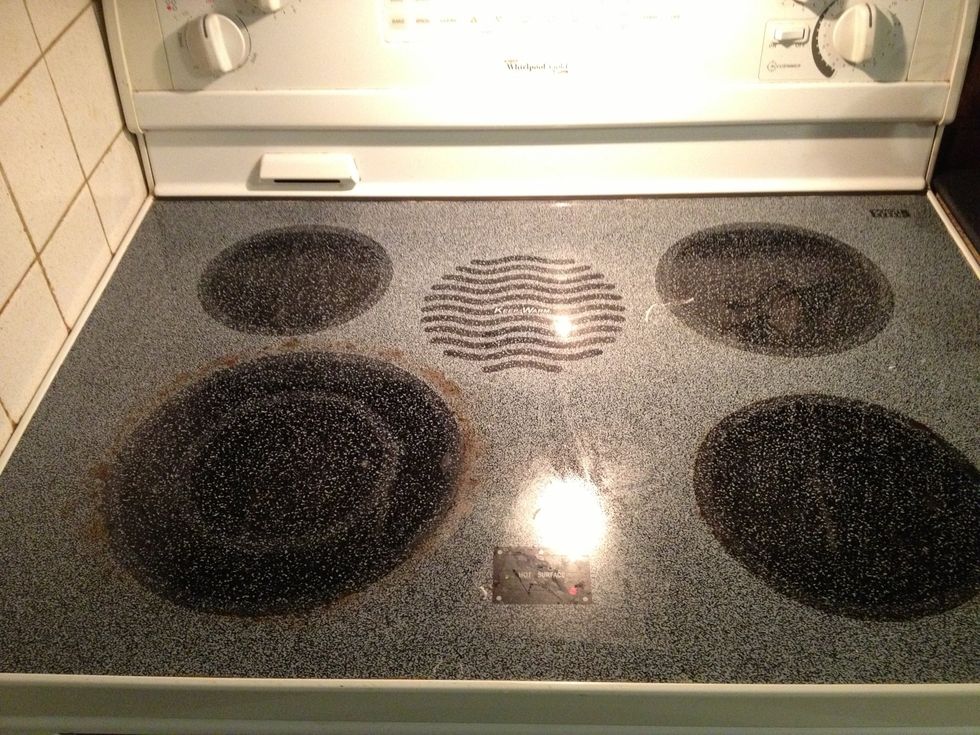 Clear surface of any loose items and allow surfaces to cool if previously used.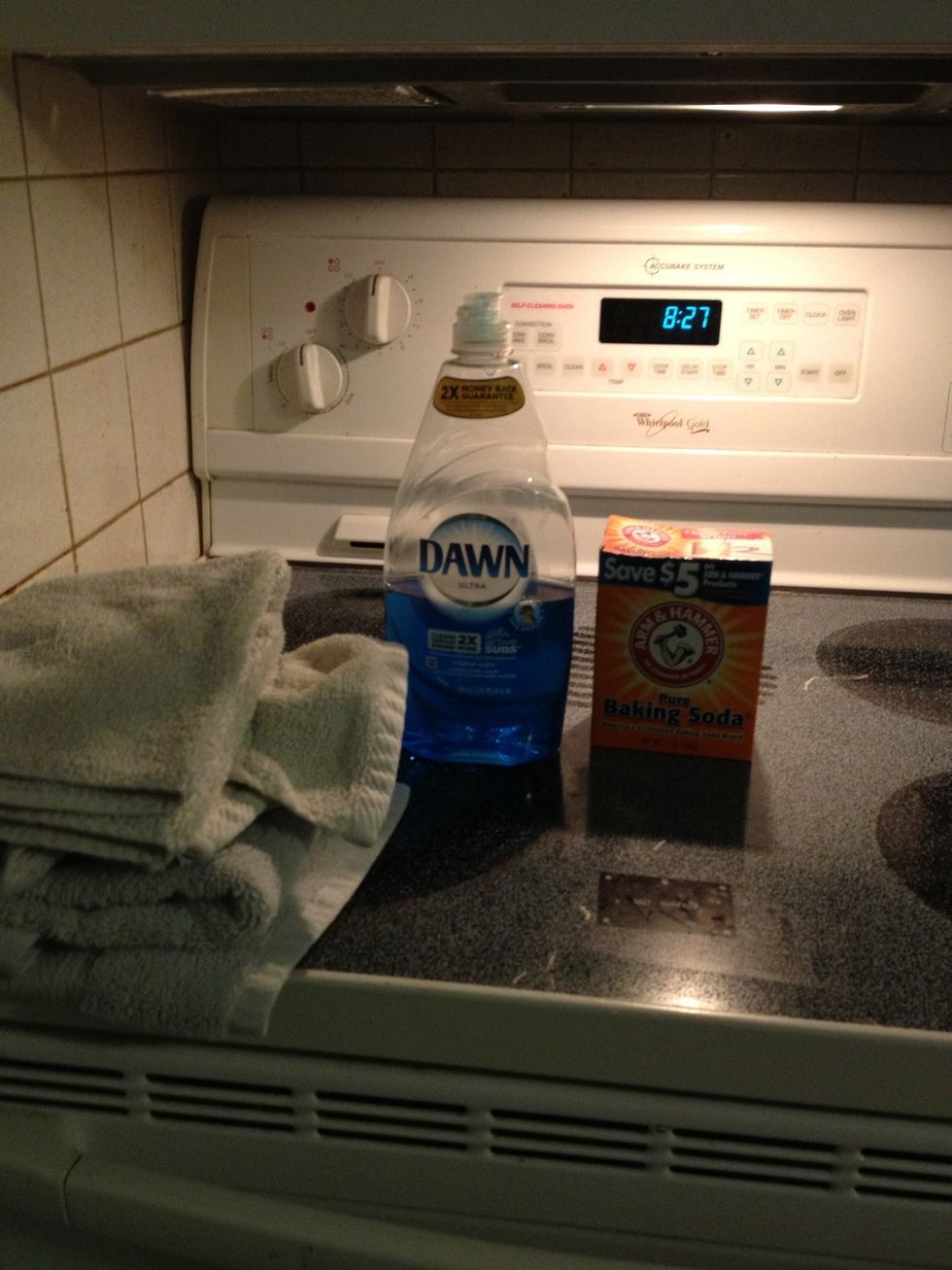 Make sure you have baking soda and Dawn available.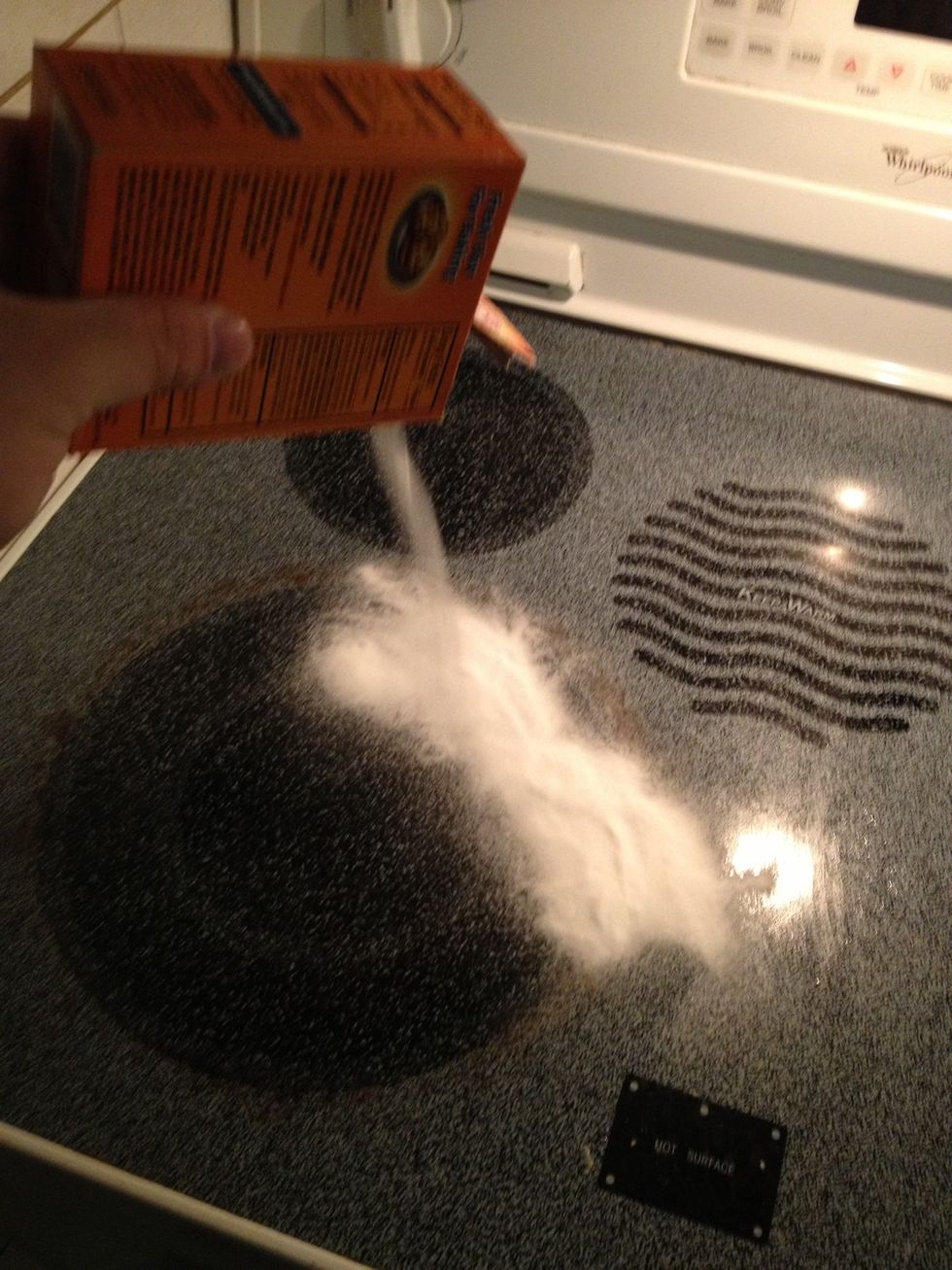 Sprinkle Baking soda on the stove evenly.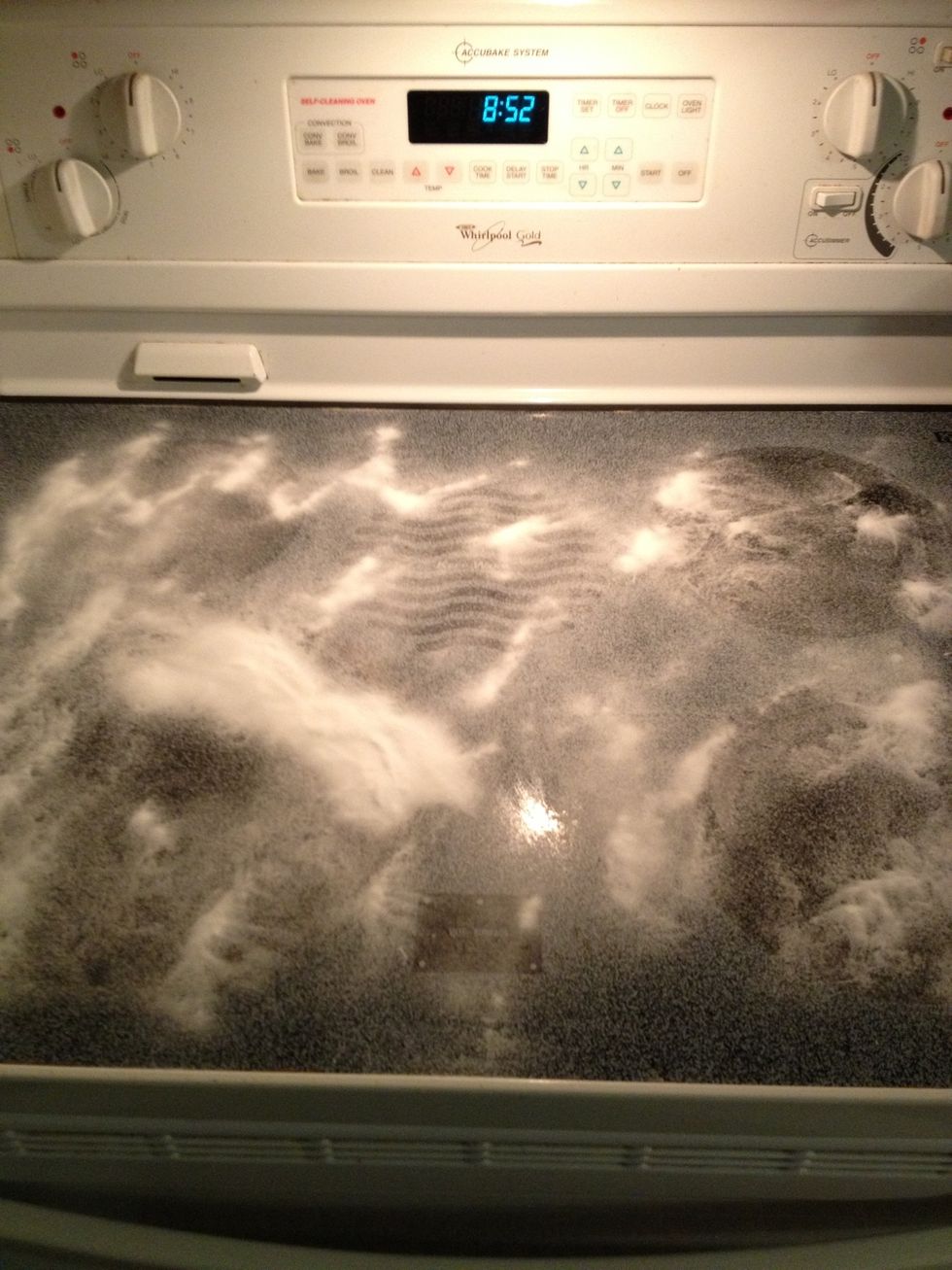 Like so.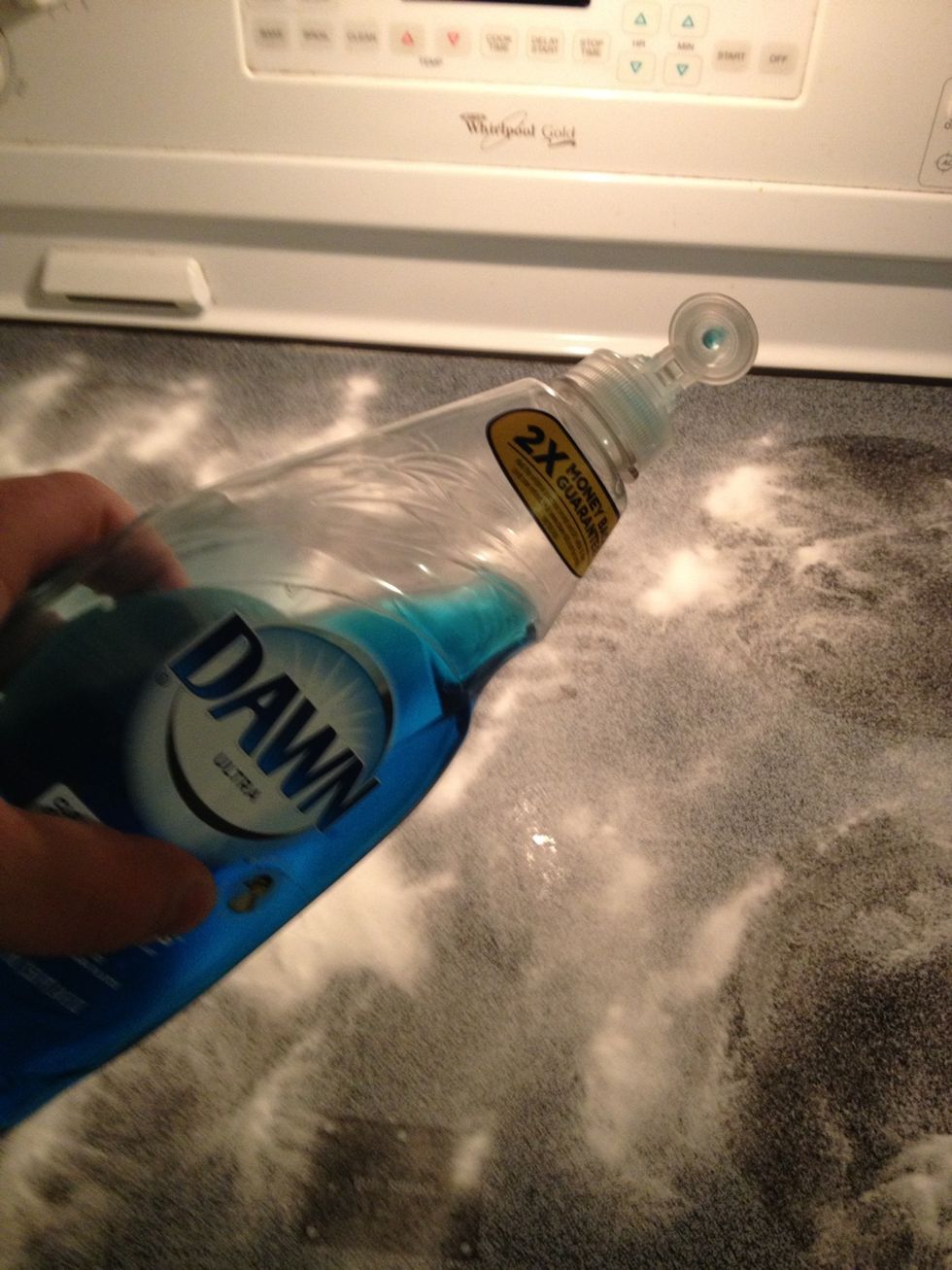 Then add the Dawn.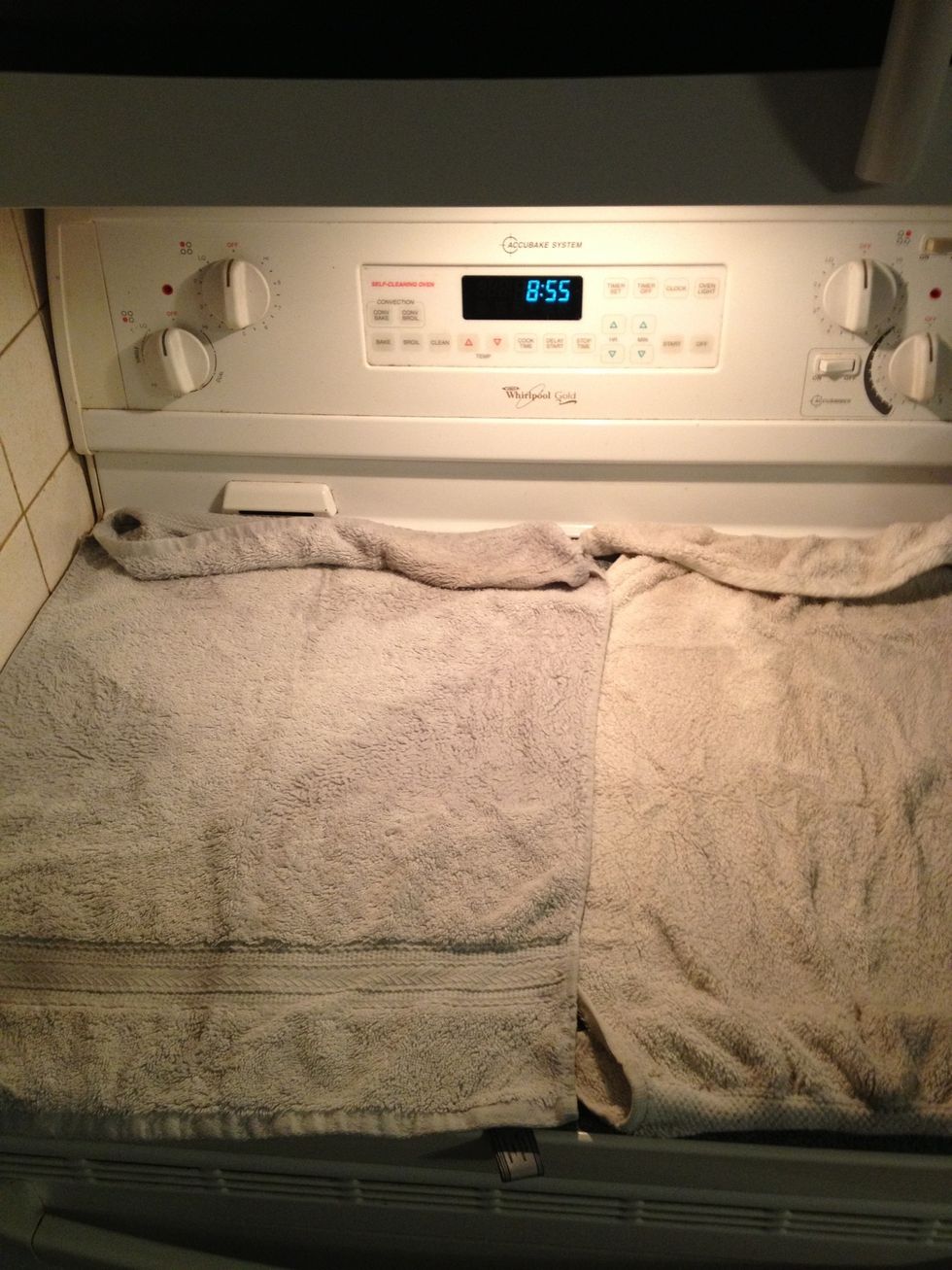 Cover with two damp wash towels. Allow to set for 15 MINUTES.
After 15 MIN are up, apply some elbow grease and scrub the surface of the stove with the two hand towels. The baking soda should feel gritty.
Wipe until clean.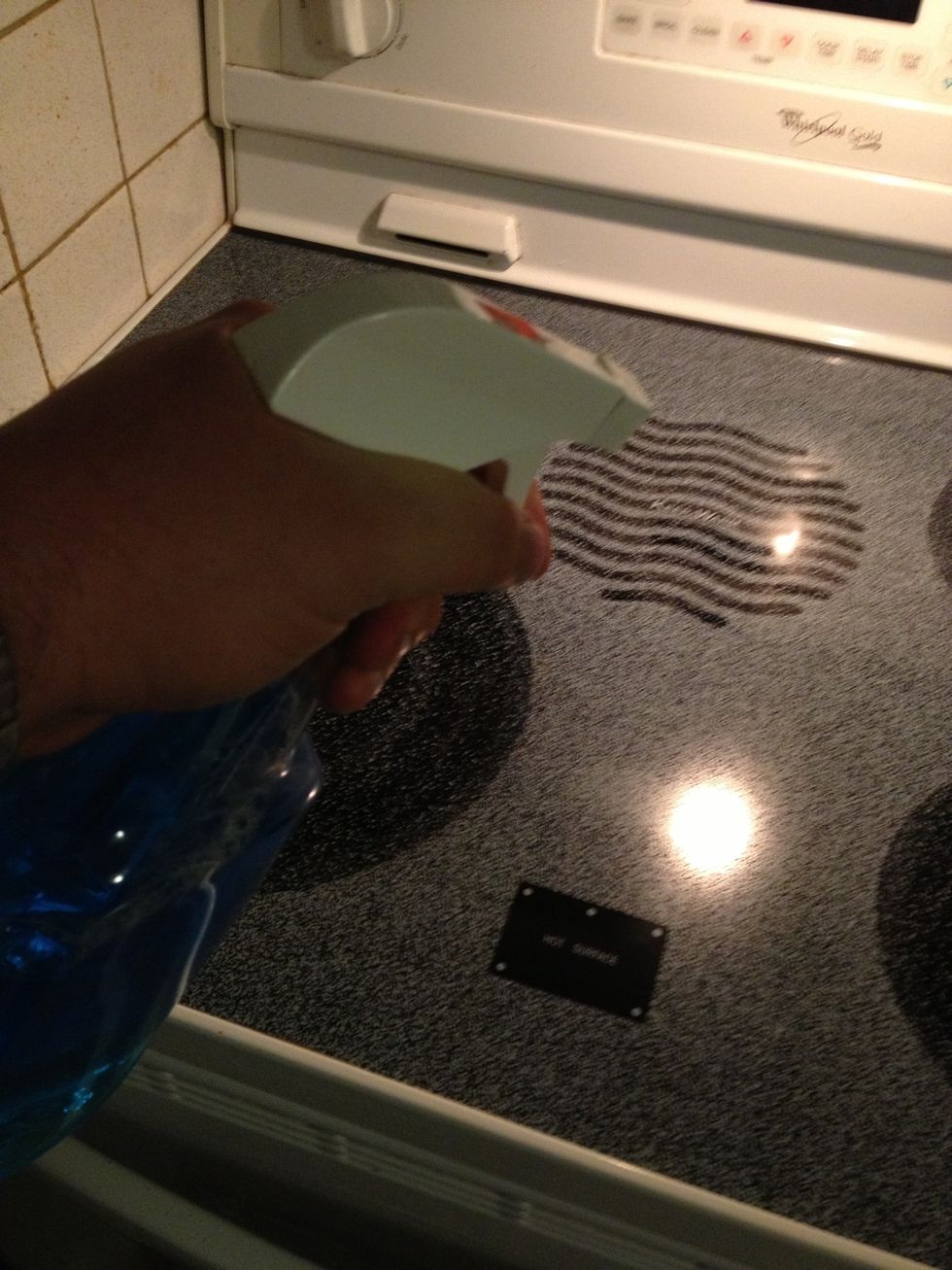 (Optional) wipe down with window cleaner for extra shine.
Box of Arm and Hammer baking soda
Dawn Dish soap
2.0 Towels