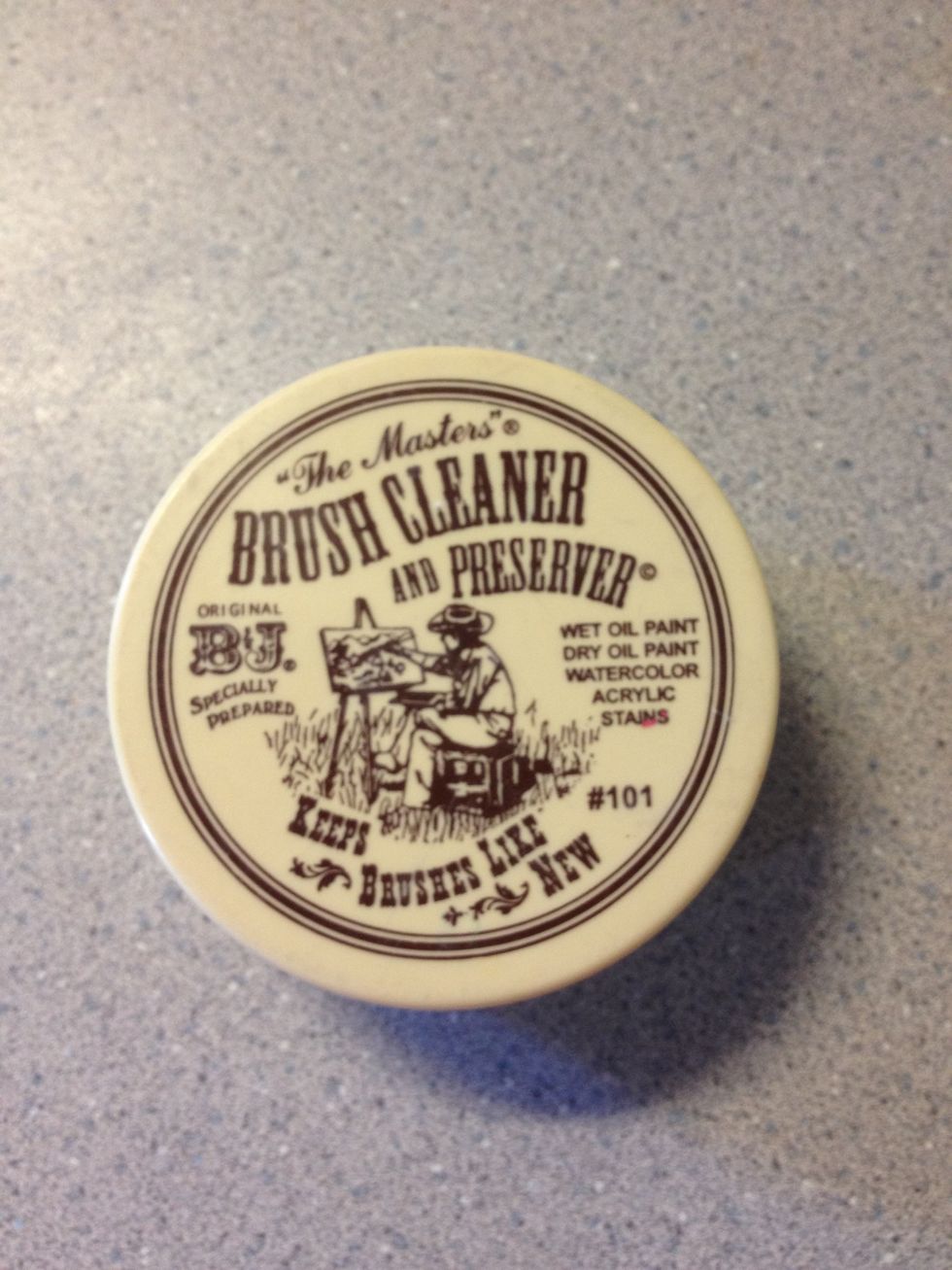 This is really good stuff!! Cleans and conditions.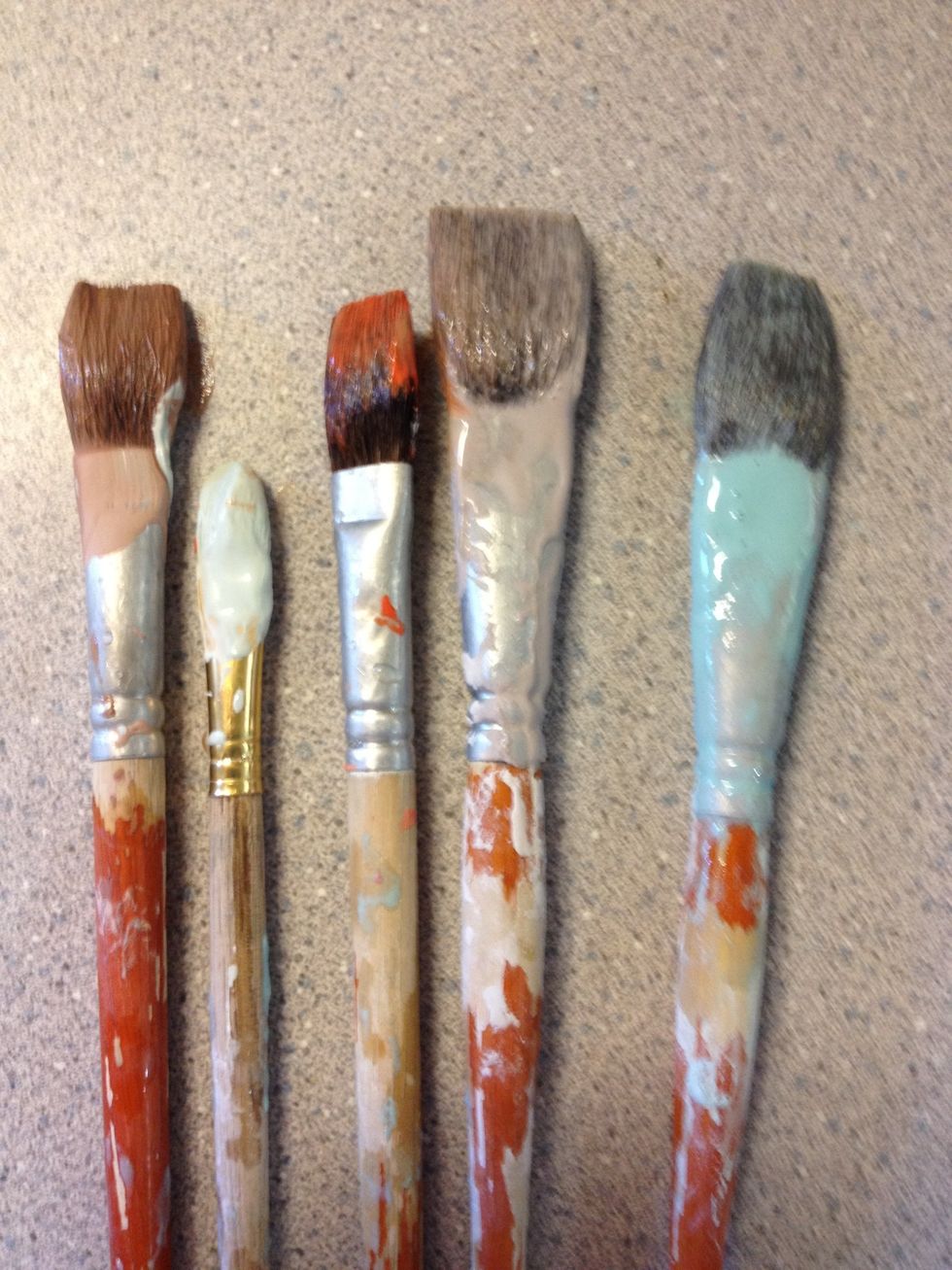 Dirty brushes...these have glaze on them, but any product can be cleaned with the following procedure.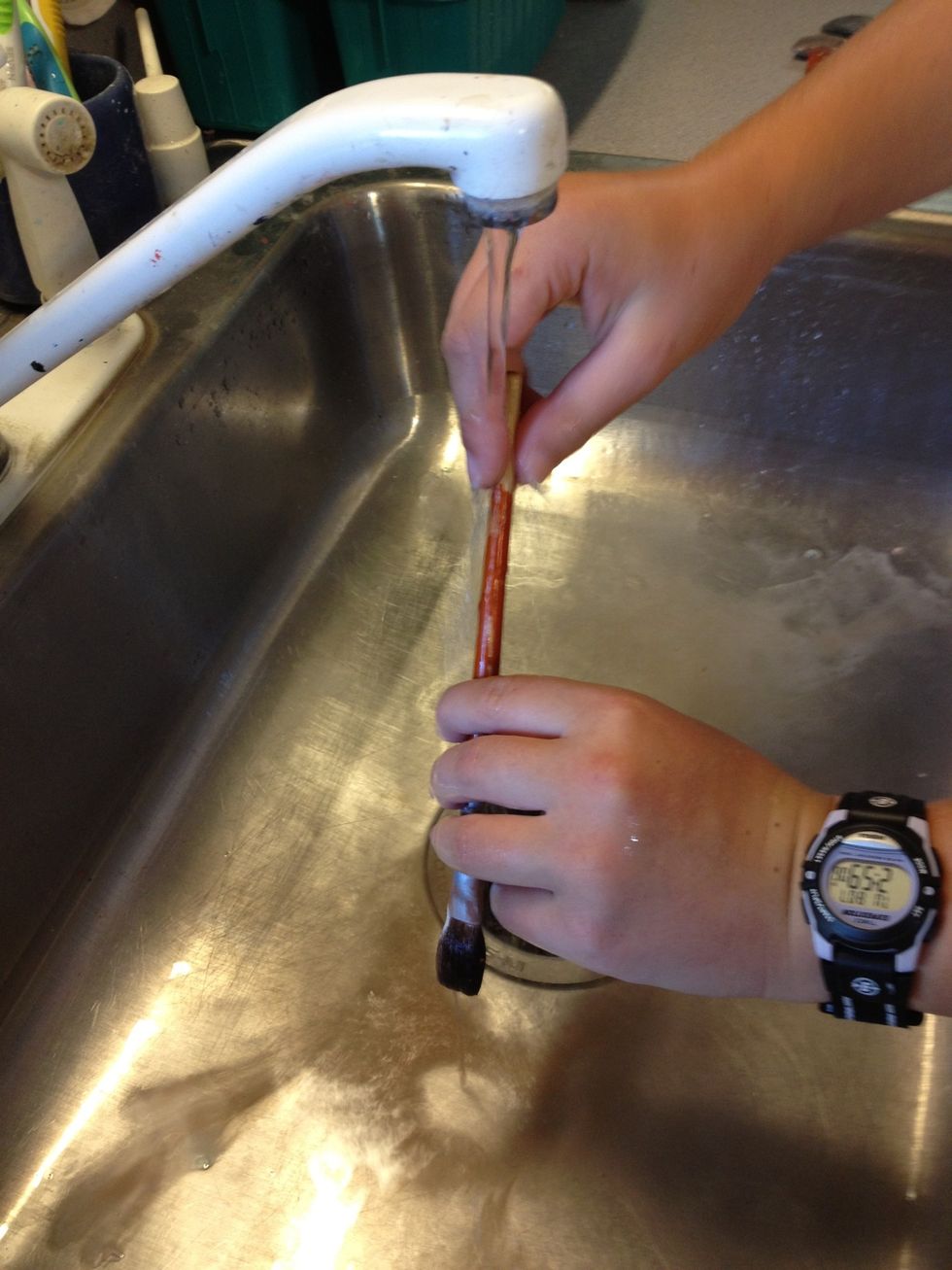 Hold brush under warm water and start scrubbing from the tail to the head. The head is the end with hair!!
Scrub the ferrule especially well. This metal casing holds the hair of the brush to the handle.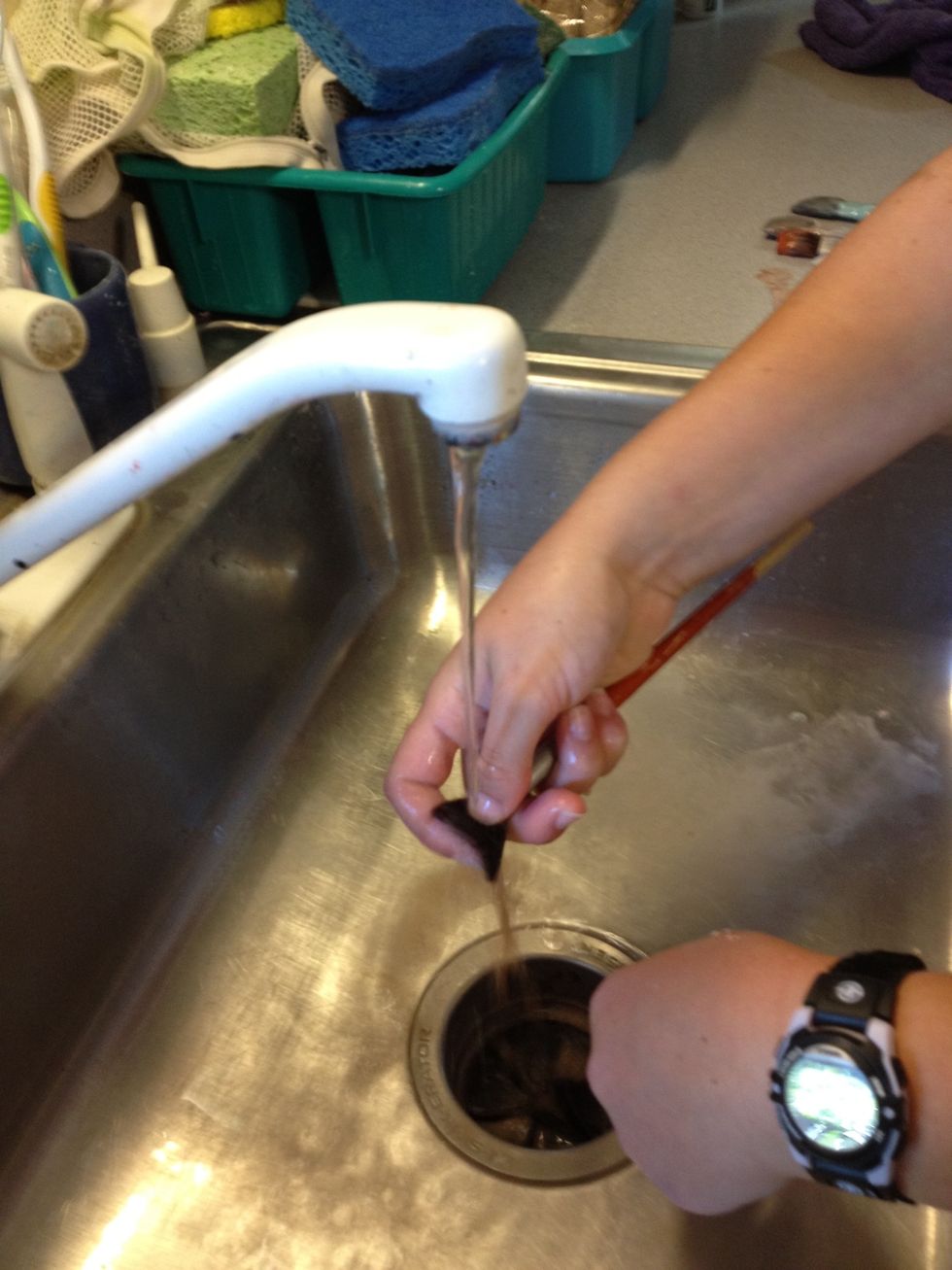 Rinse the brush hairs well, massaging them under the running water while the brush tail is held up. Never force water into the brush with the tail down because the water will be absorbed by the wood.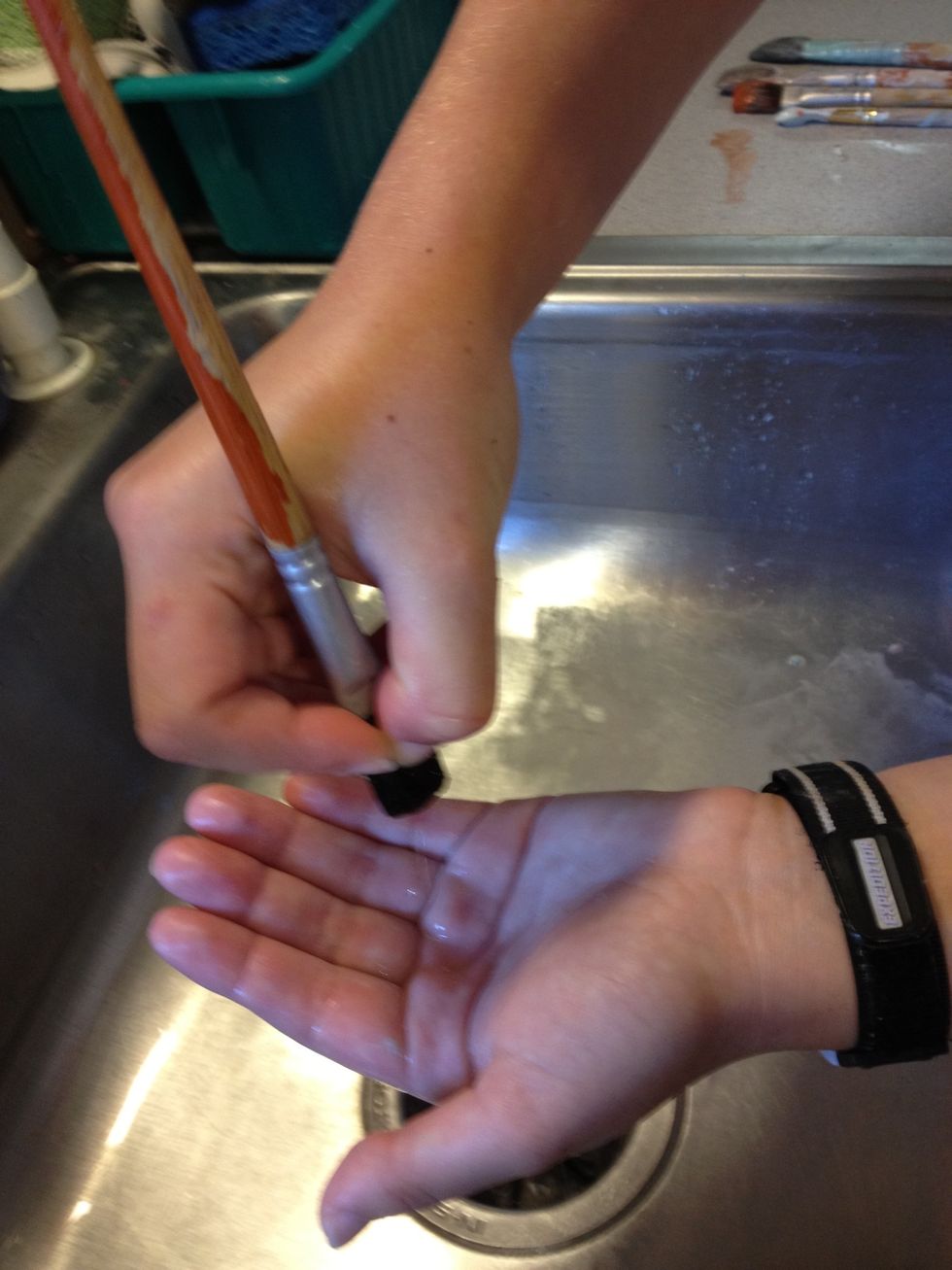 When you think the bristles (hair) are clean do the Squeeze Test! Hold brush under water to get very wet, then hold over hand and squeeze water onto hand.
Notice that the water is not clear… This means there is still product in the brush that needs to be rinsed out.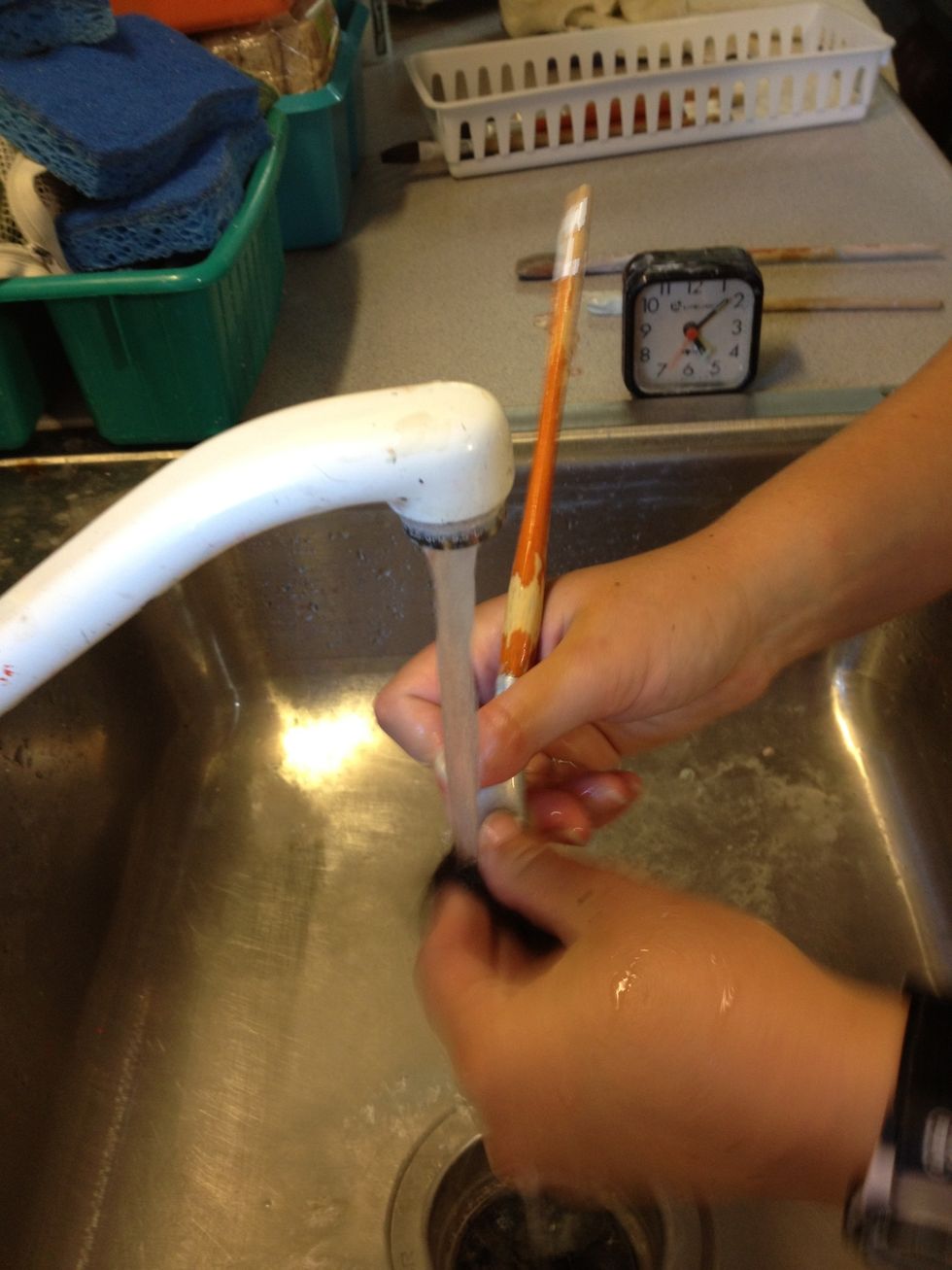 Continue rinsing Brush hairs until the water is clear when you do the squeeze test, as shown in the next step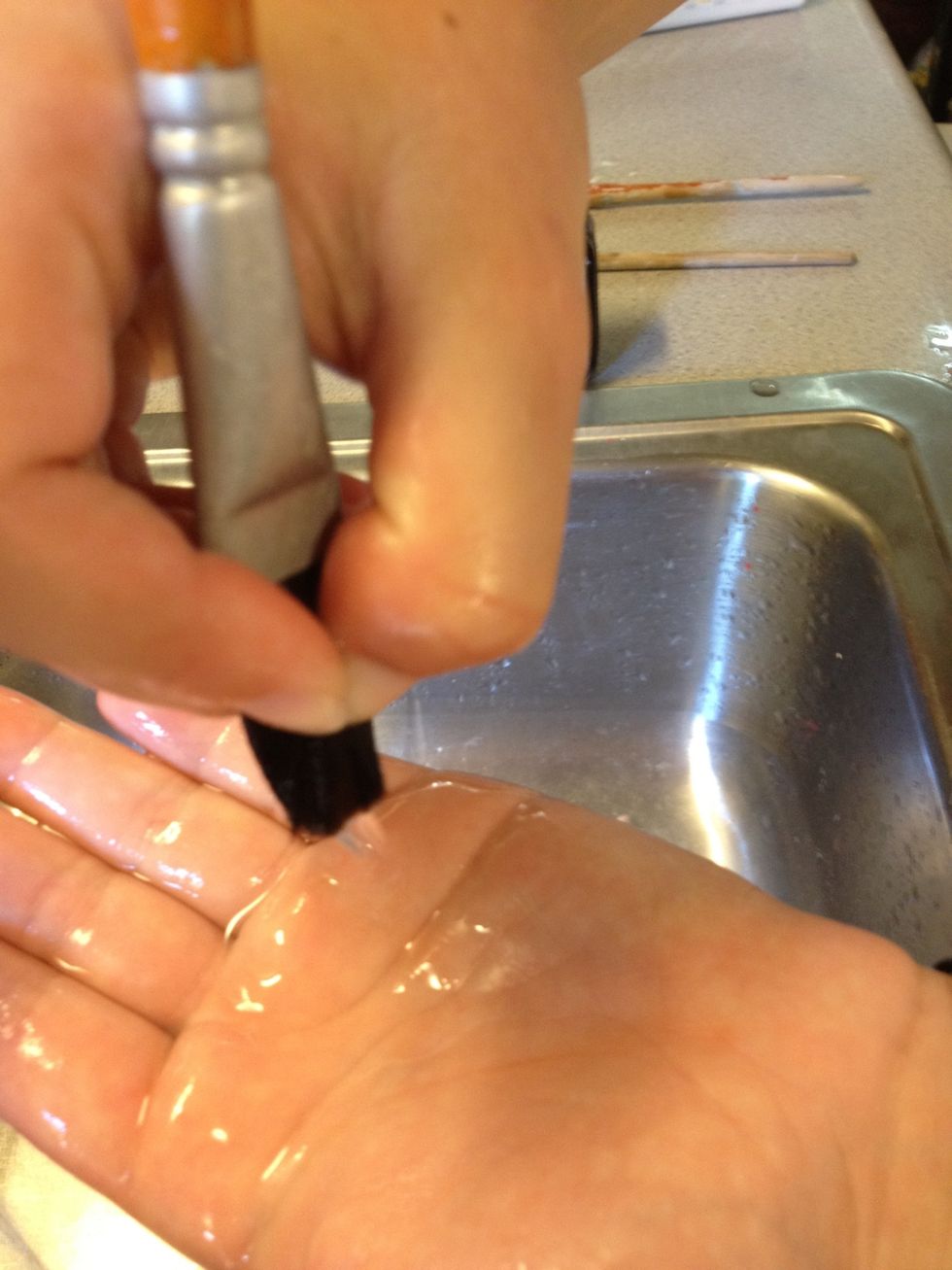 The water is clear when it's released from the brush. You might think the brush is clean at this point but it's not! Keep following the steps to a really clean brush!!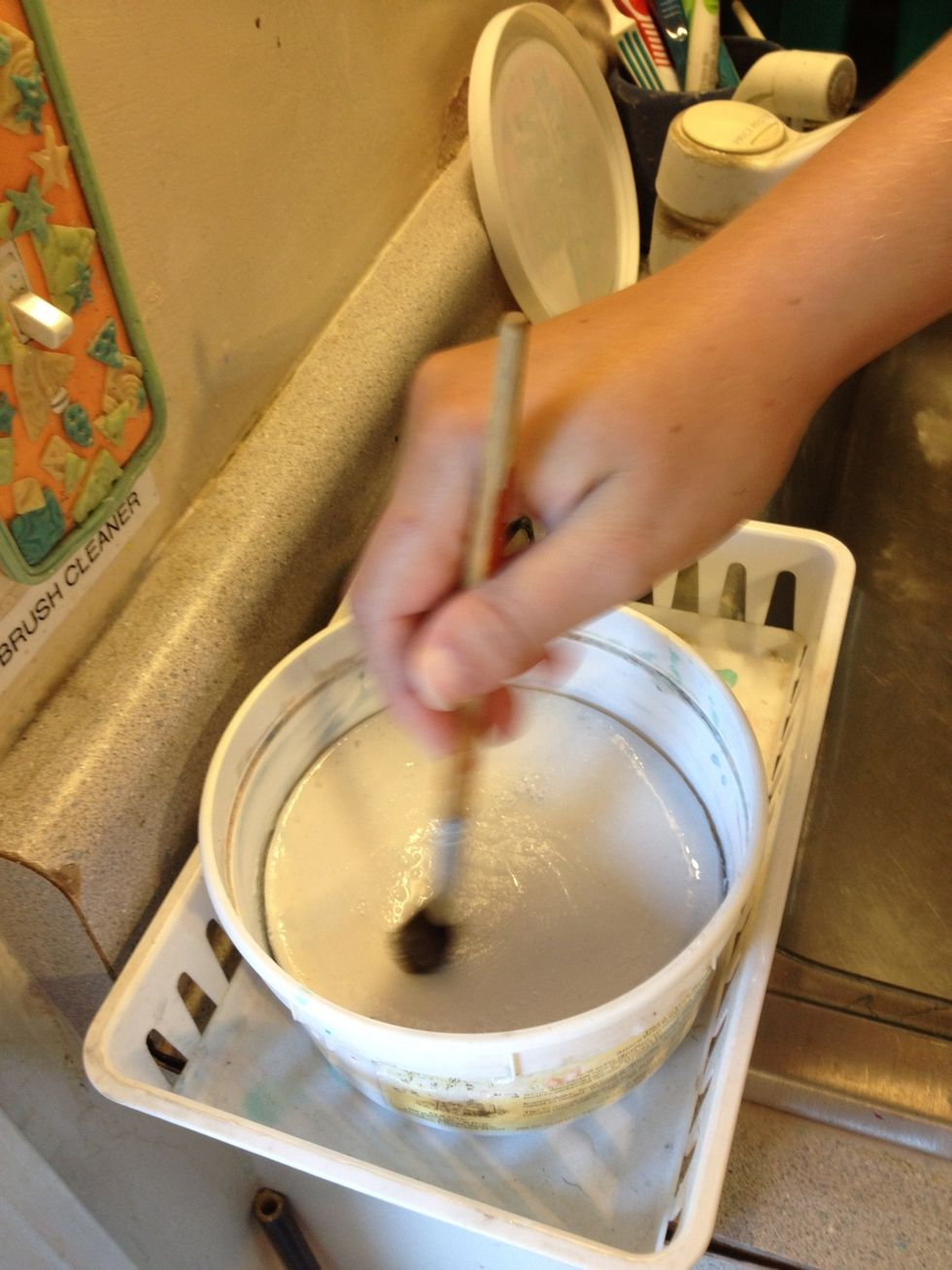 Lightly swirl brush 6-10 times around brush cleaner/conditioner "cake" then...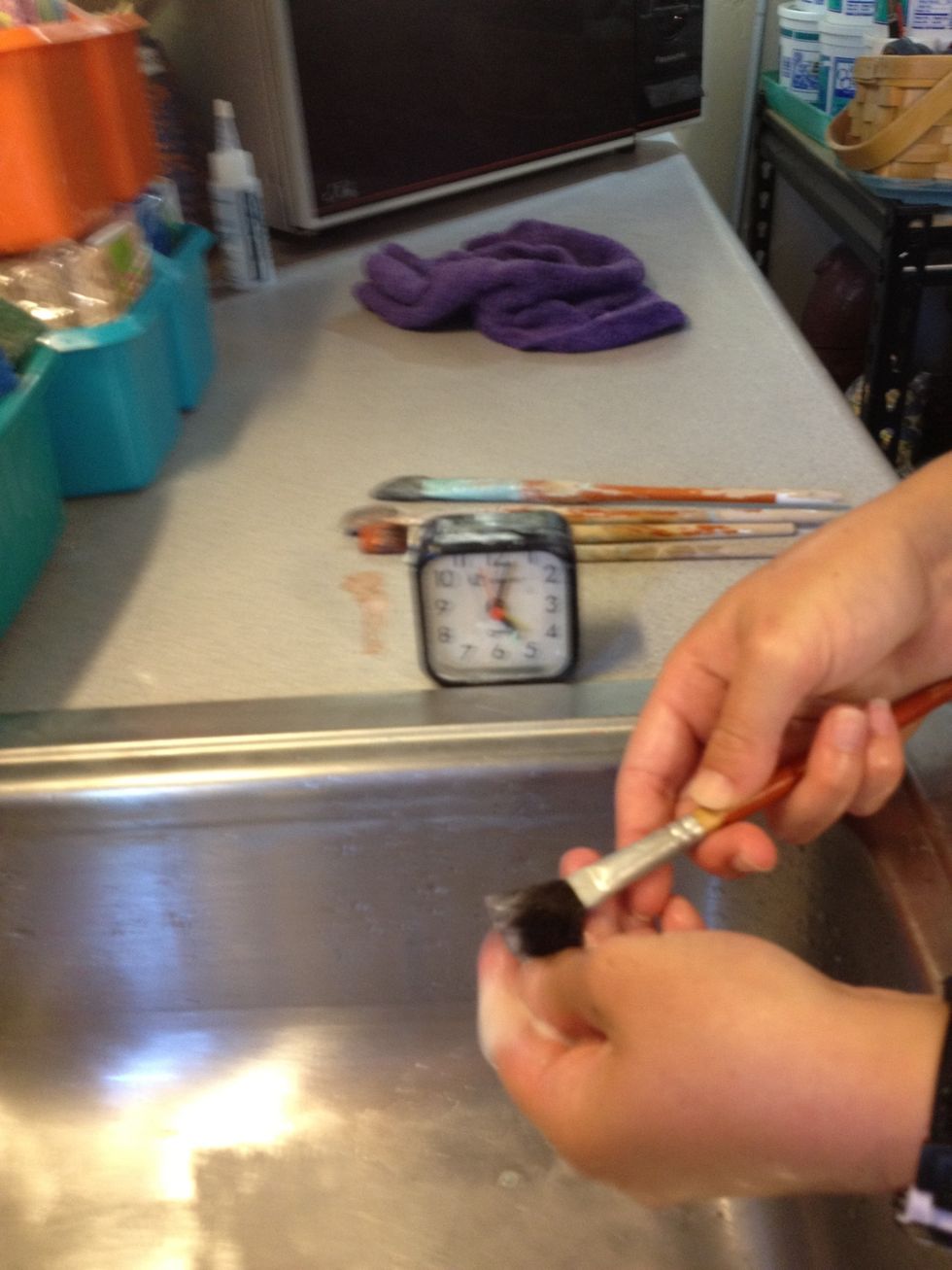 Use a clock or timer where seconds can be measured. Carefully massage the hairs for 1 minute (larger brushes may take longer, smaller brushes less time) , but a good massage is what it's all about!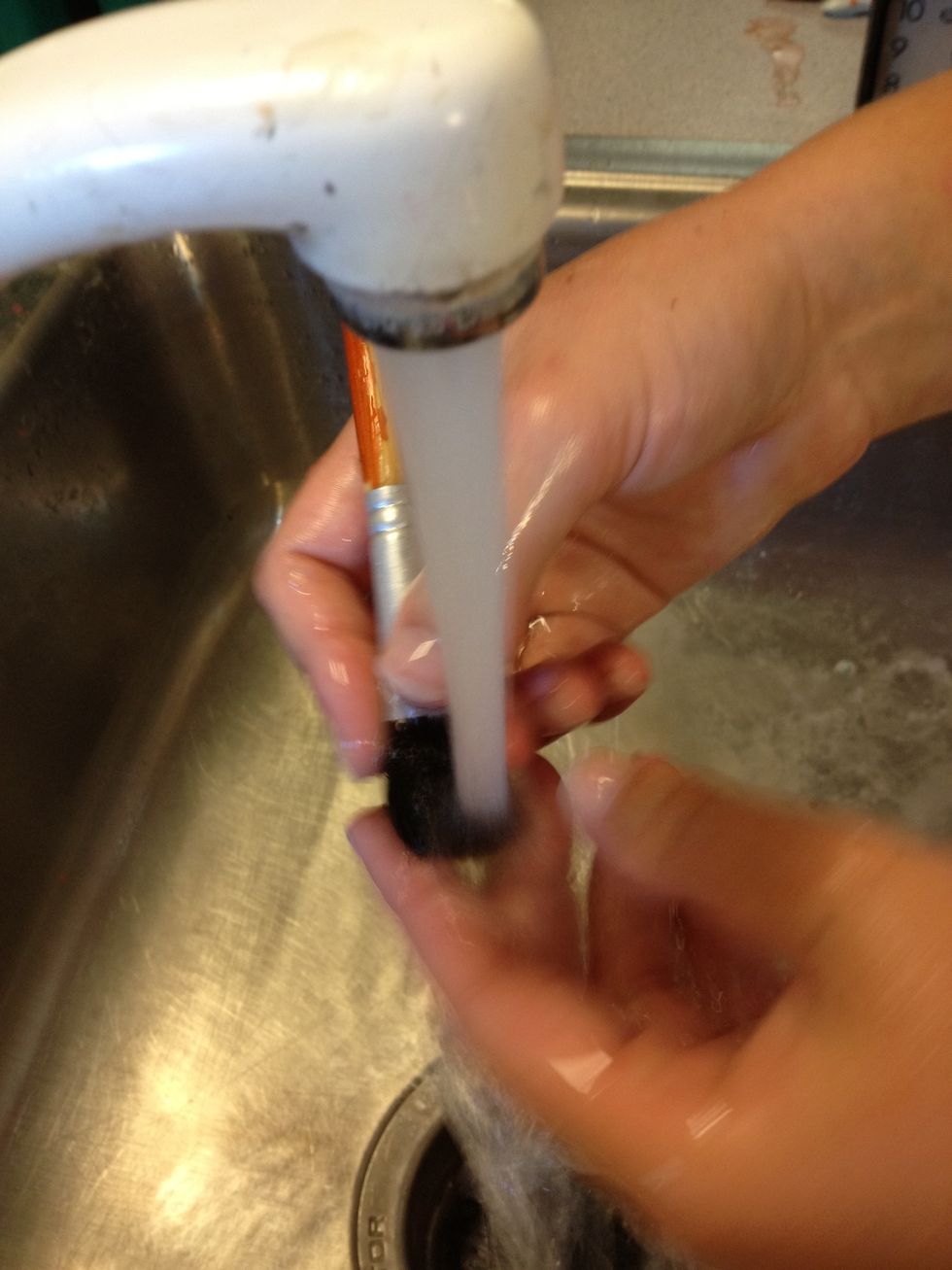 Rinse brush thoroughly and…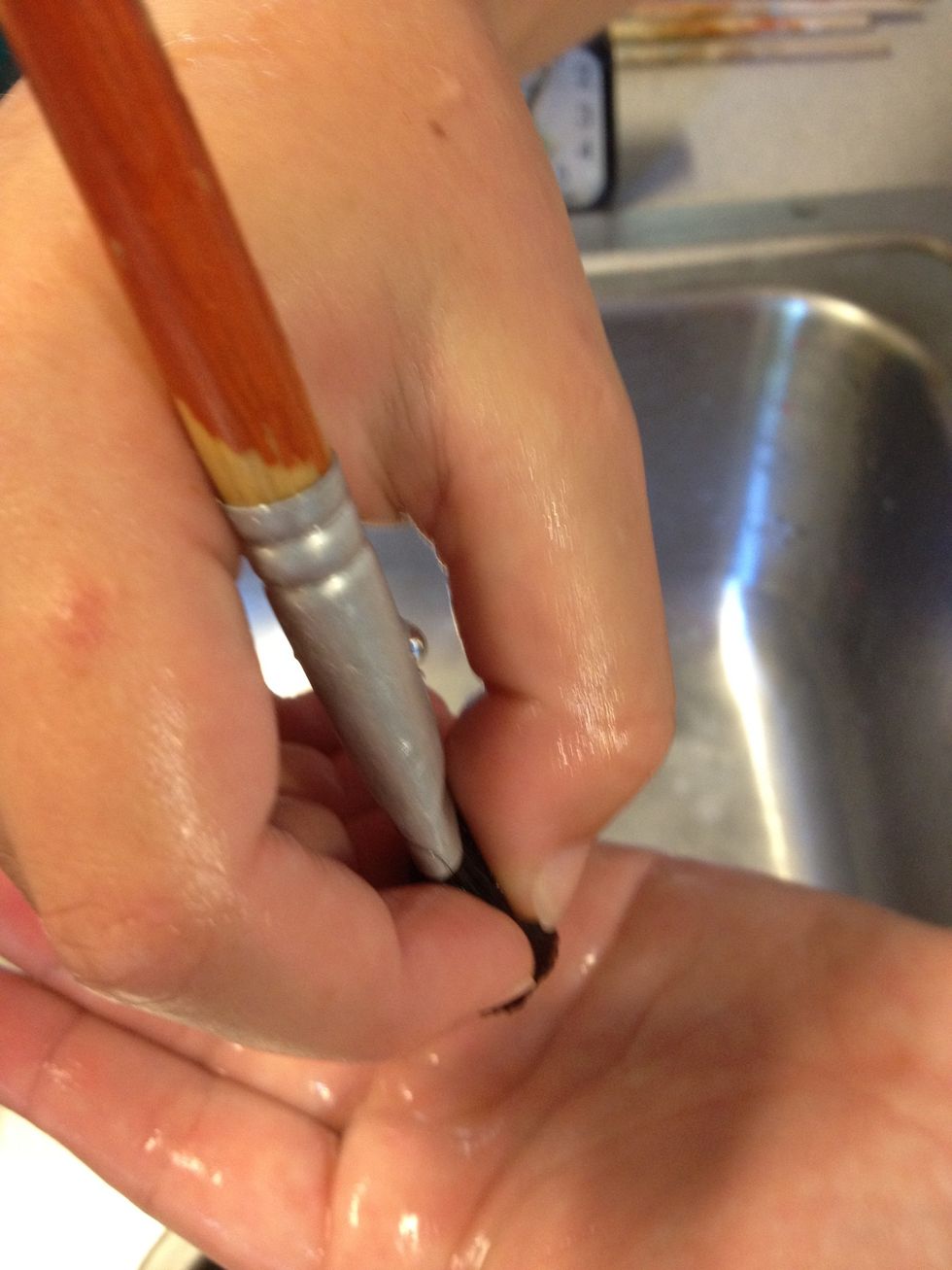 Do one final squeeze test to make sure the water runs clear, then...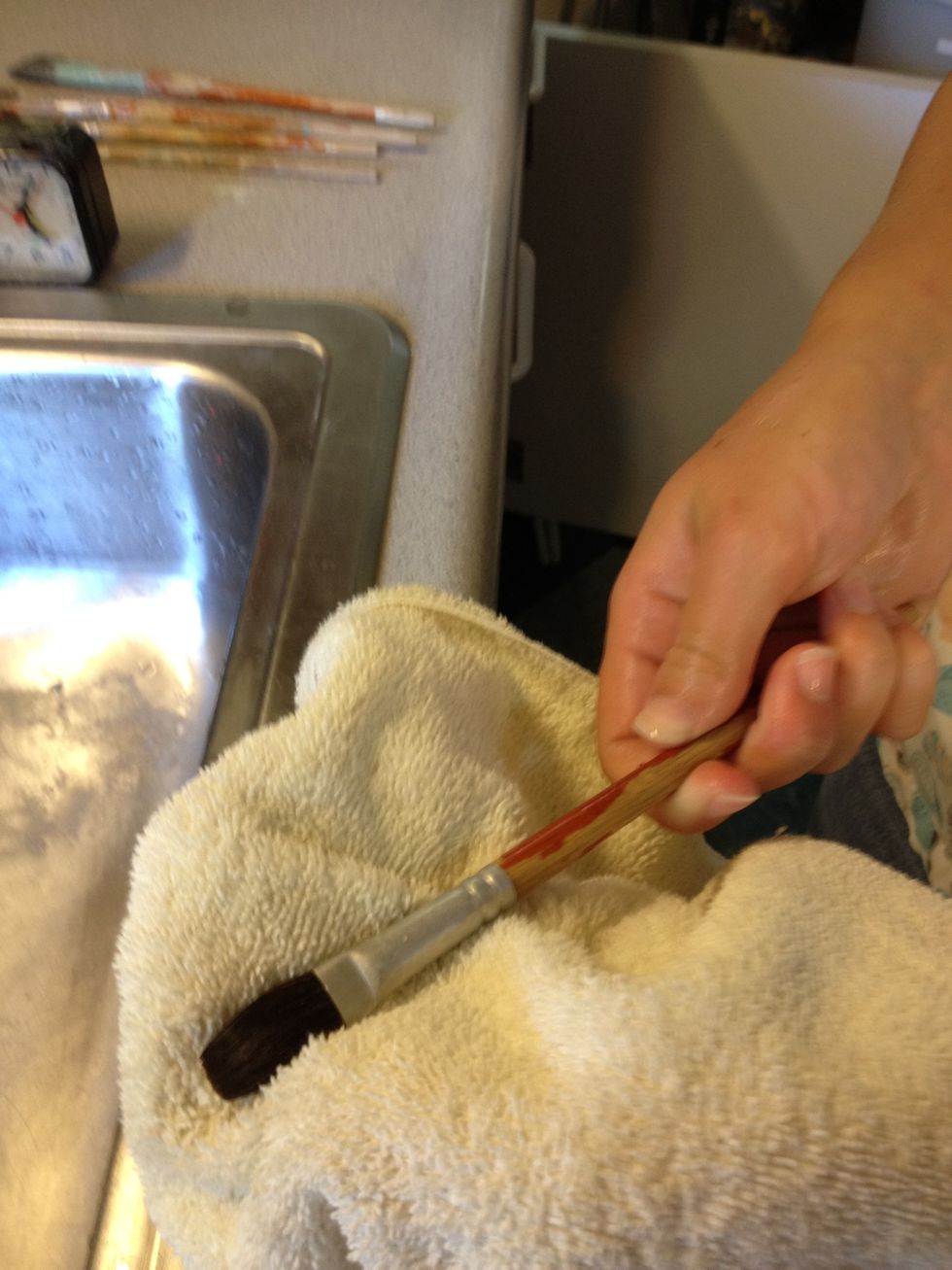 Carefully dry the brush from tail to head. When dry, shape the brush hairs to the original form.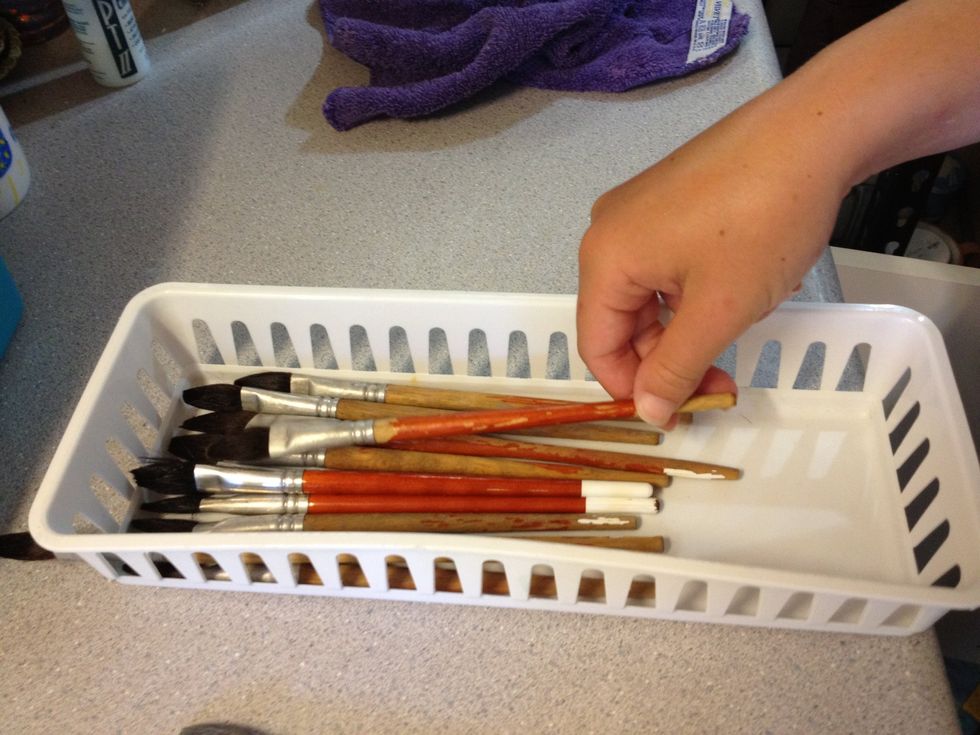 Dry the brush on a horizontal surface. Can be stored vertically after dry. A wet vertical brush does not live long… The wetness seeps into the wood and expands the wood and pops the finish!
This is what clean, dried, and properly stored brushes look like. A well-cared for brush will give you back many years of service. It can even outlive you! How cool is that??
Brush cleaner such as "The Masters"
Clean running water, warm is best
Clean hands!!
Clock with a second hand
Clean, dry towel