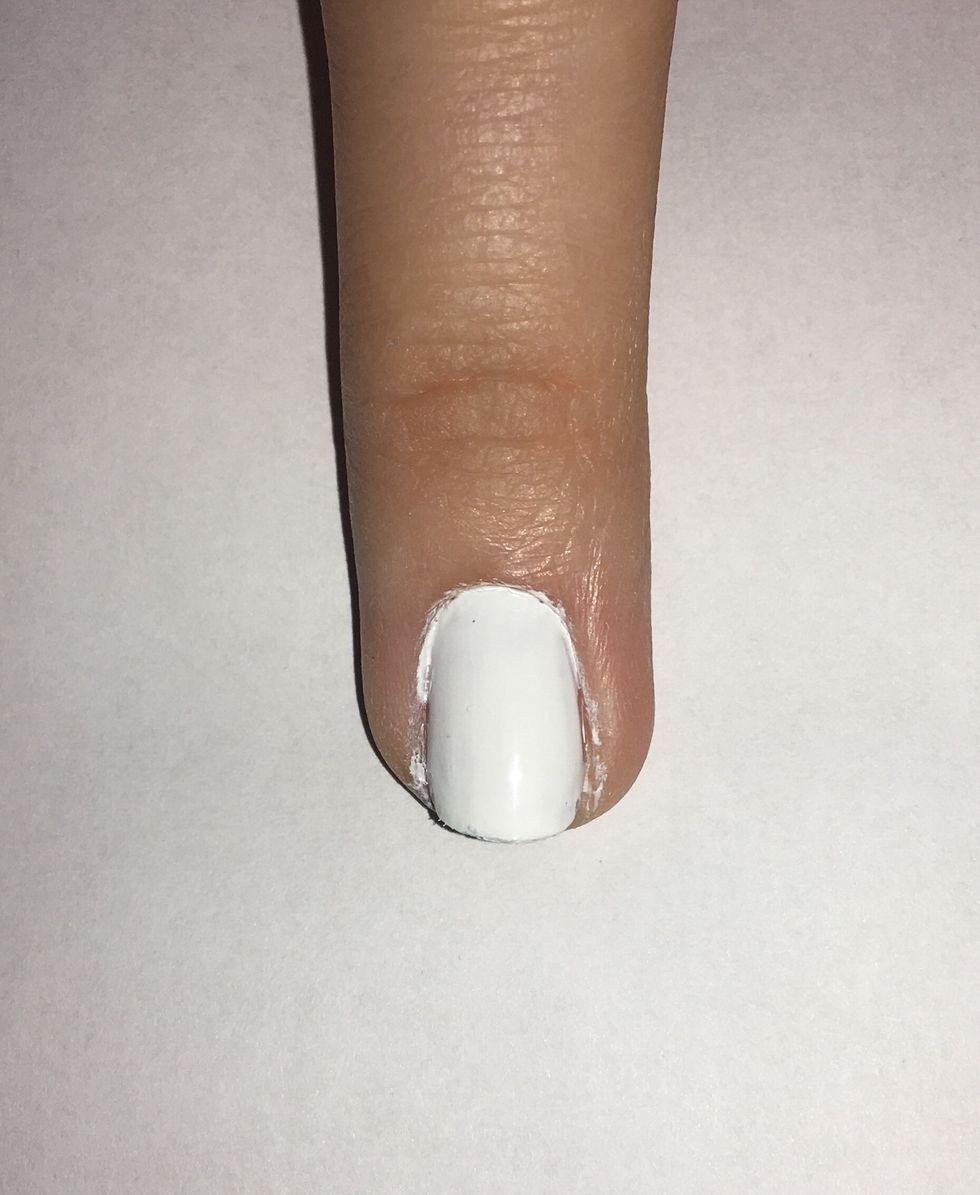 Paint 2 coats of white nail polish on your nails.
Use a very thin brush and paint little lines and dots on your nail in the shape of a circle. It's okay if it's a little messy or not an exact circle. That's what makes it look like a real wreath!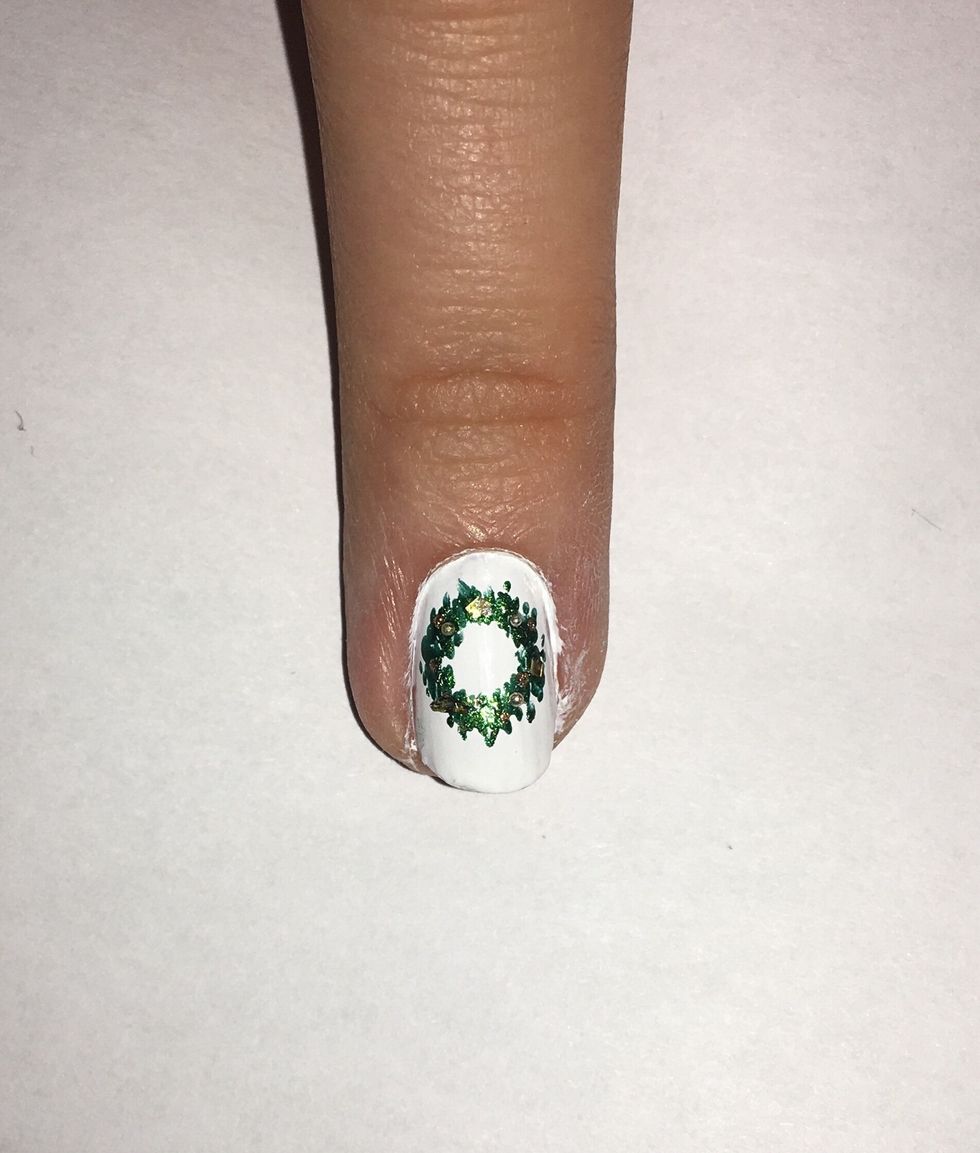 Add little dots of gold nail polish this a small dotting tool. I even added gold glitter from a nail polish and tiny round decals to look like tiny ornaments. (Optional)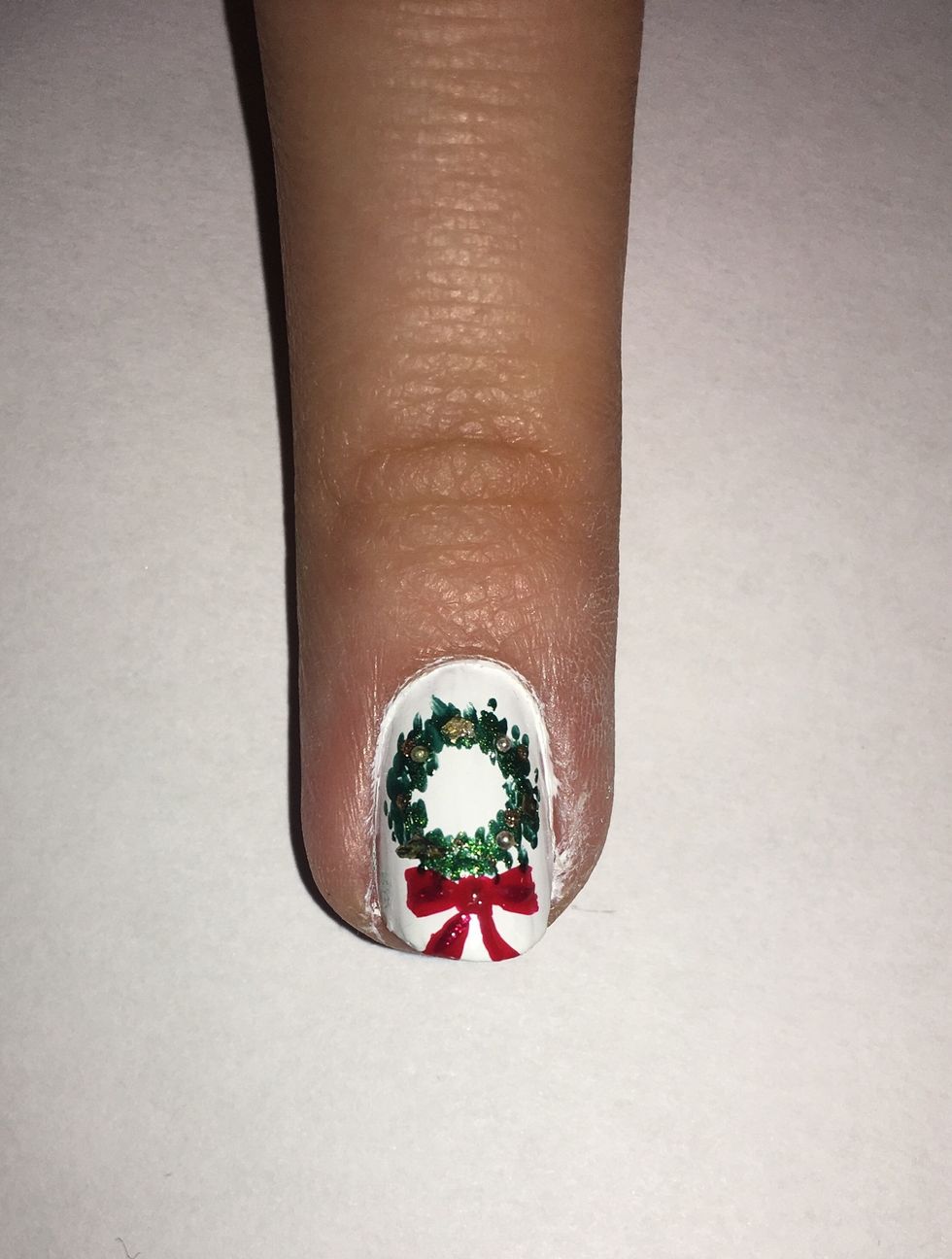 Then draw a bow. It's easiest to make a dot in the center with two triangles as the loops and two lines downwards as the tails. This bow could be any color but I made it red to make it pop.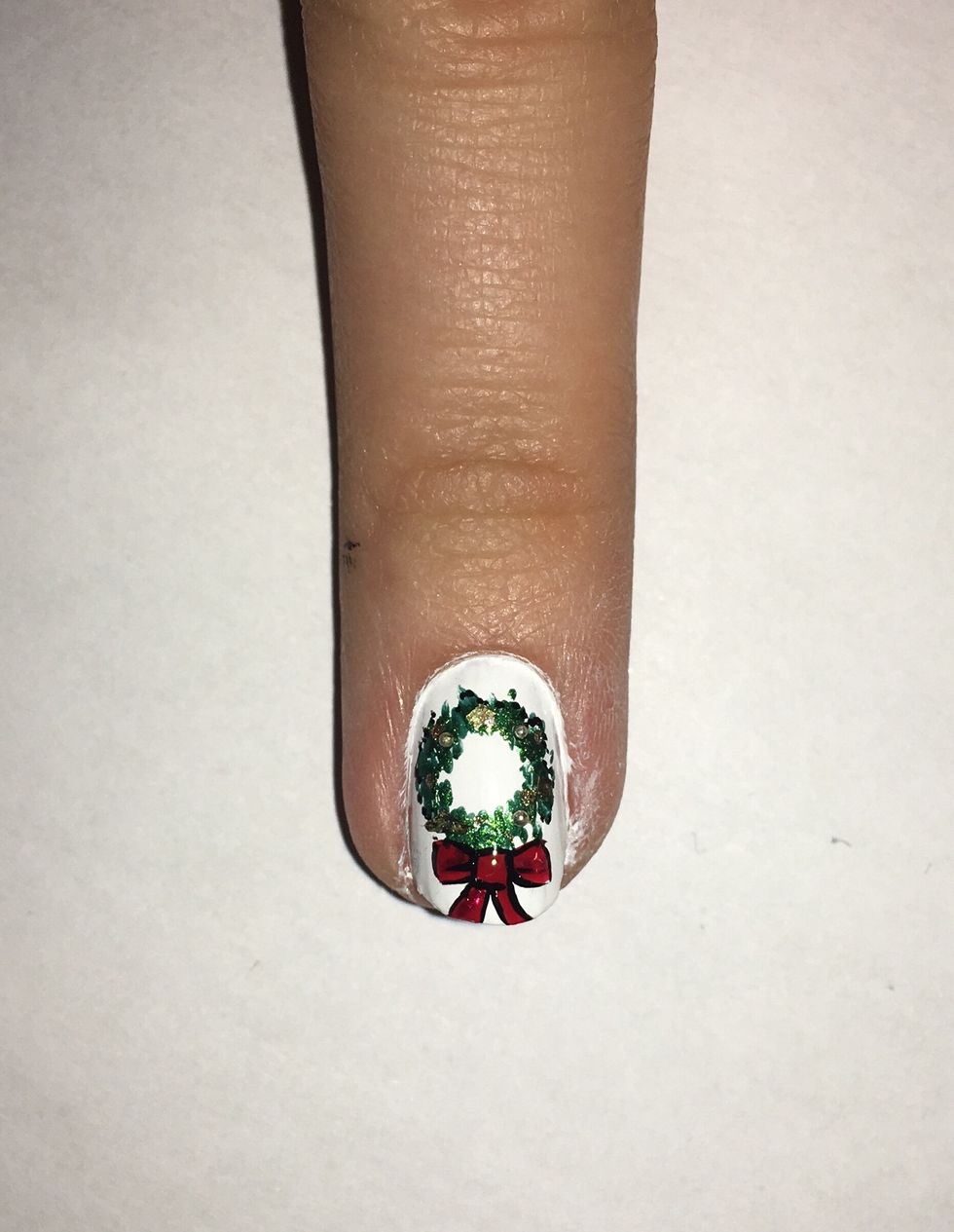 To make the bow more realistic carefully outline it in black.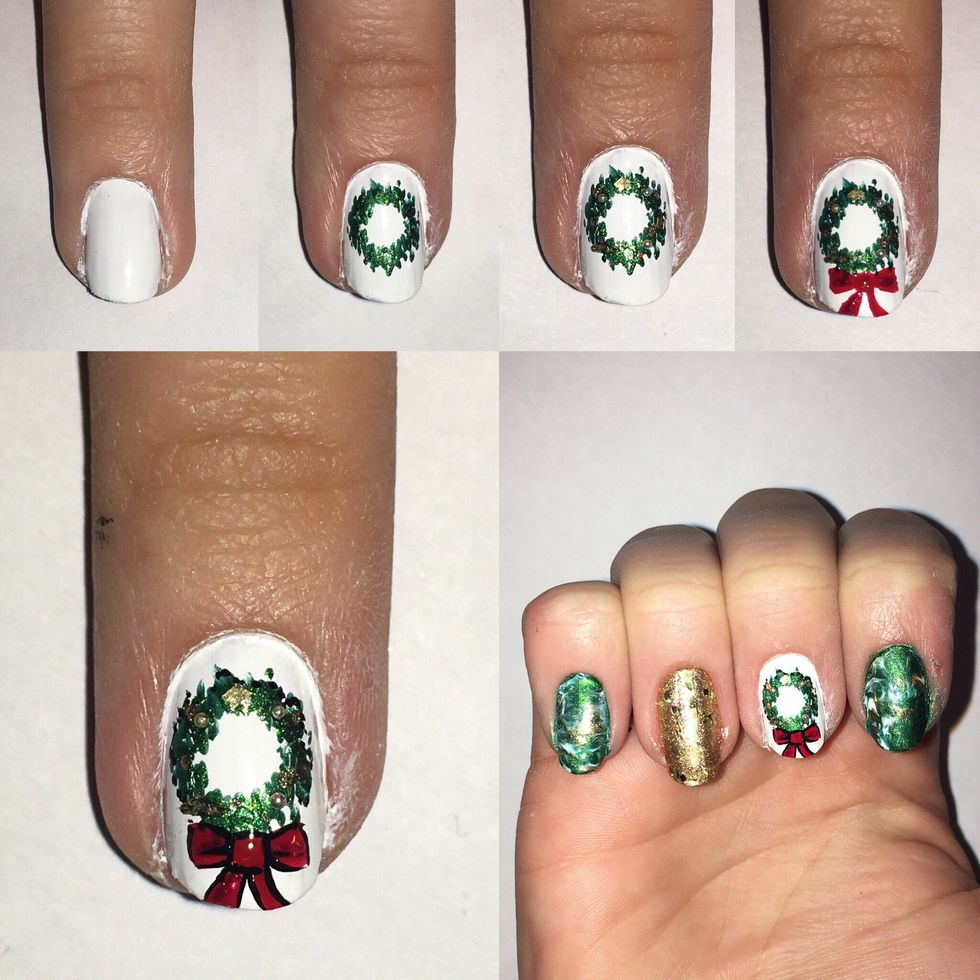 Clean up the edges and add top coat!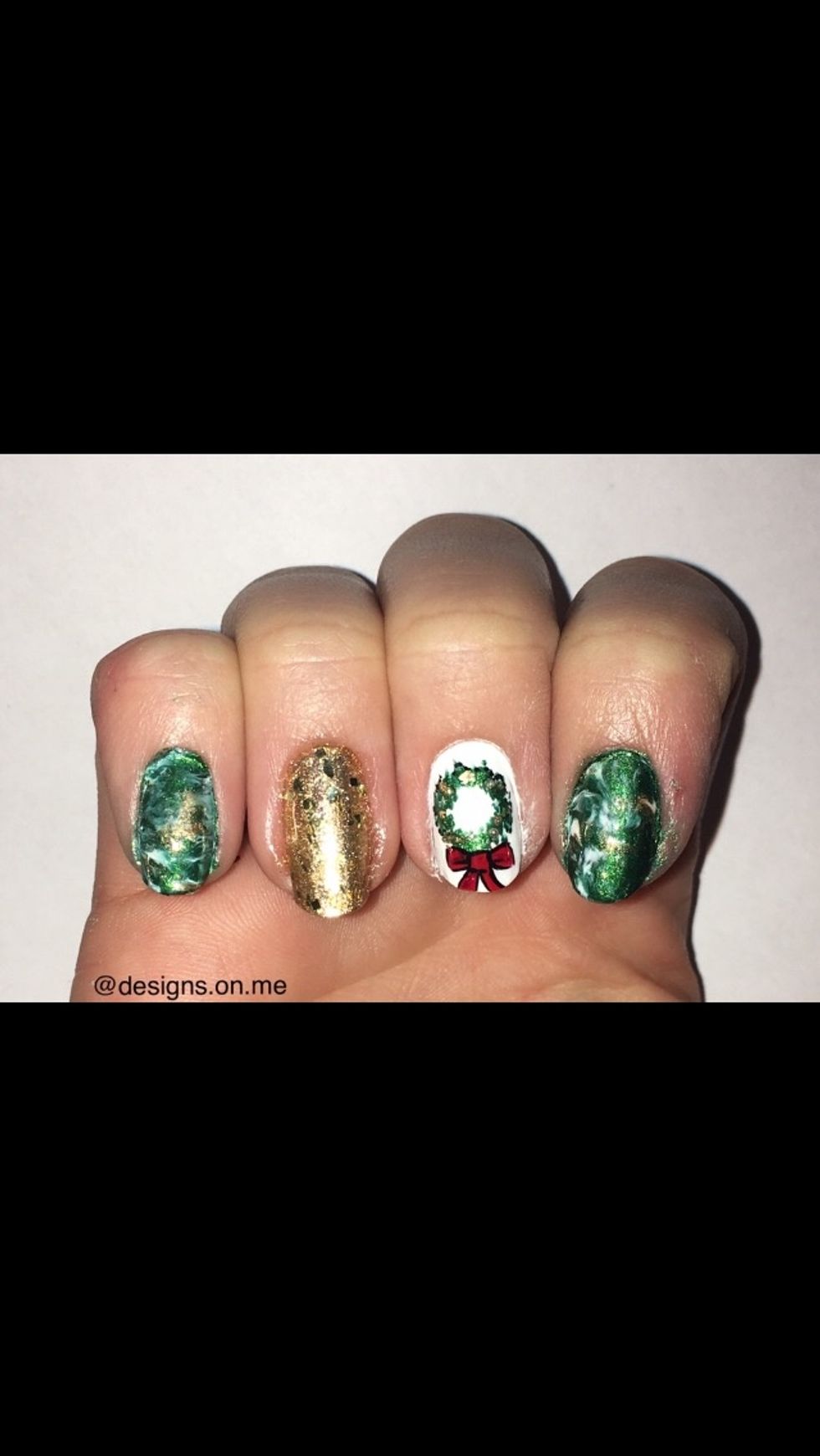 Follow me on Instagram to see all of my nail designs and more how tos!
White nail polish
Green nail polish
Gold nail polish
Gold glitter polish (optional)
Round gold decals (optional)
Thin small brush
Really small nail dotting tool
Top coat
Nicola Simpson
I love doing my nails and here will be step by step pictures on how I do some of my designs, want to see them all? Follow my instagram account: designs.on.me