Here's how to chop an onion in 3 steps. It takes some practice but will save time in the kitchen!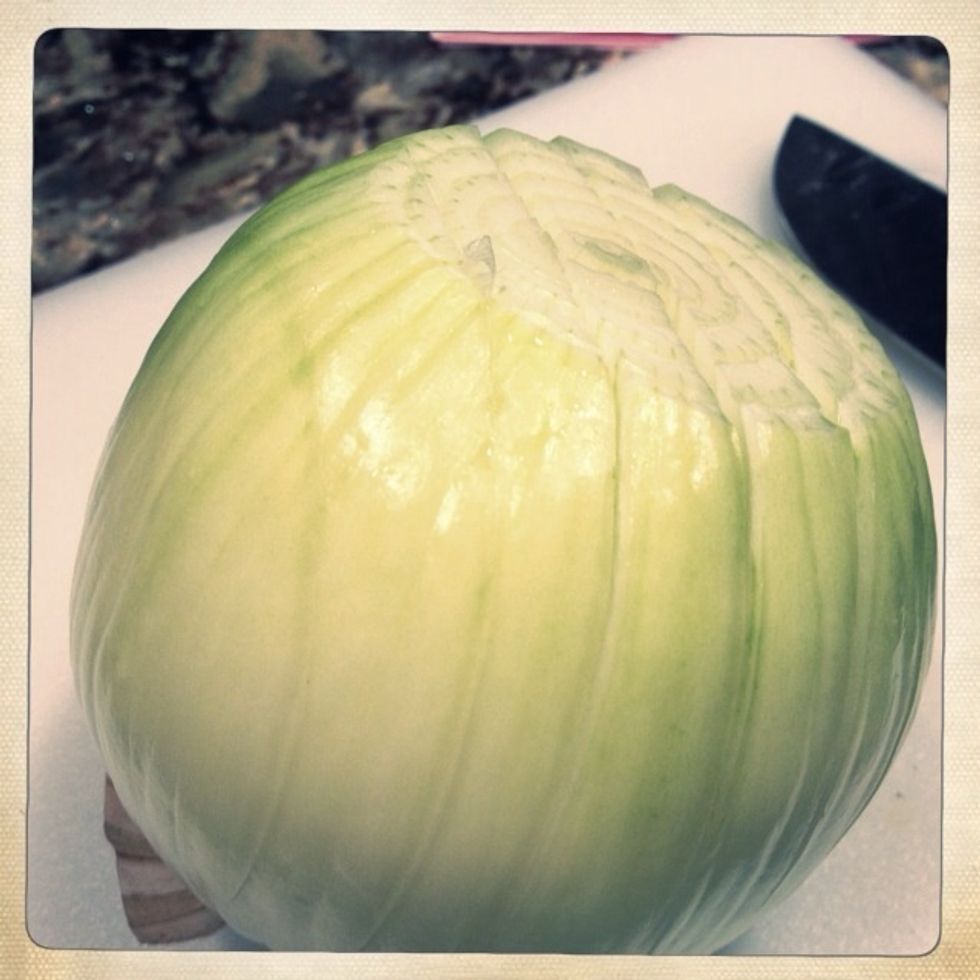 Cut the onion into slice going one direction. Stop about half an inch before you hit the end so they all stay together.
Chop the onion in slices perpendicular to the first cuts. Again stop before you hit the end!
Turn the onion on its side and slice down through both cuts. The pieces will fall away. All you're left with is the end.
Onion
Sharp knife (preferably with a straight Edge)