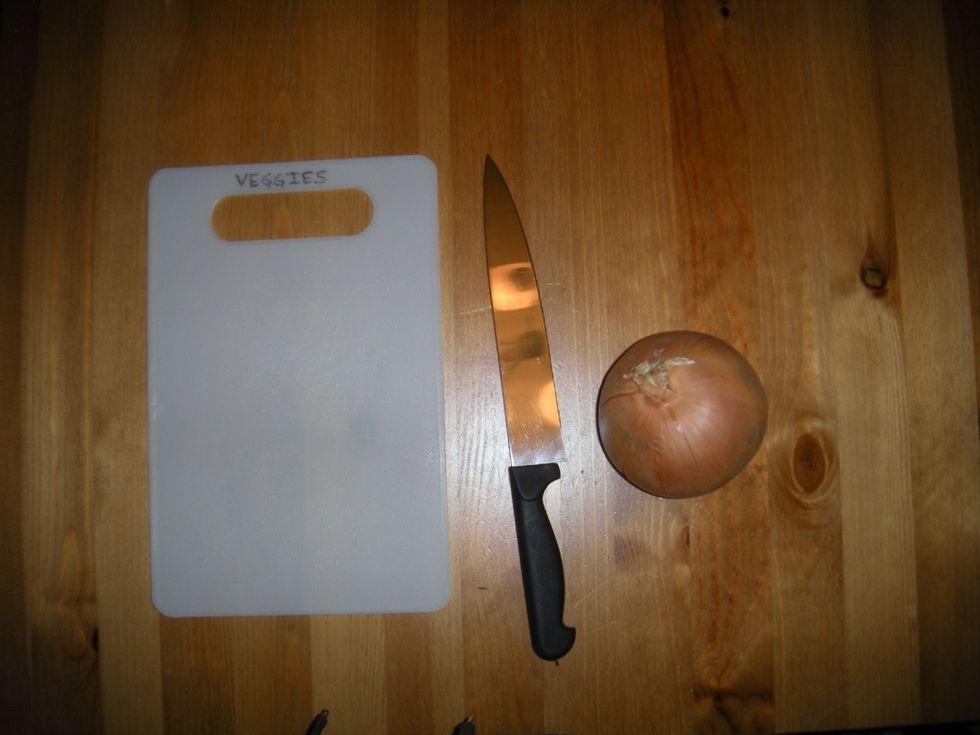 You'll need a cutting board, knife, and an onion. Use a board that is only used for vegetables, never for meat. Place your onion in the freezer 10 minutes before chopping to help prevent crying.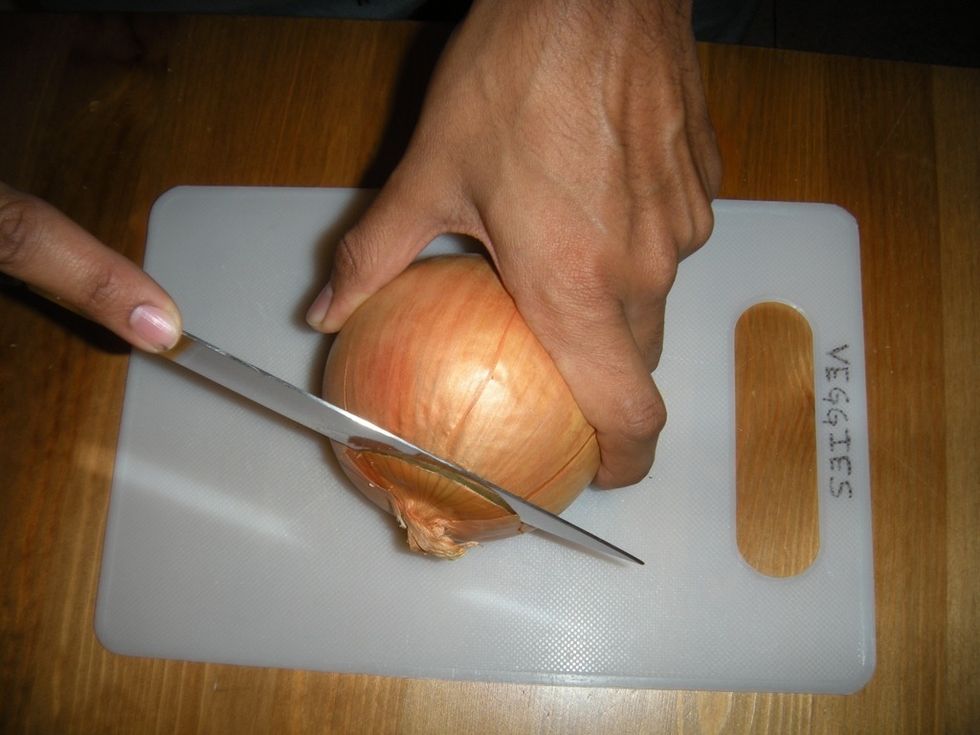 Cut off the top of the onion, opposite to the root. Cutting off the root will release more juices and pump out those tears.
Cut the onion in half. Make sure you cut along the root. This will also help keep the onion together as you chop.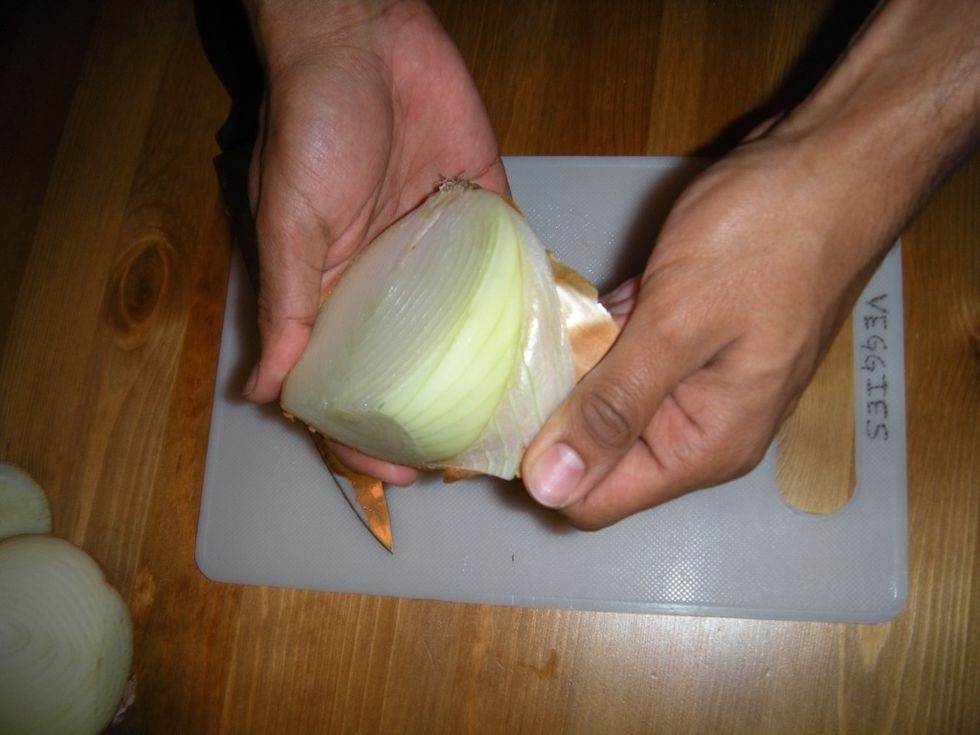 Peel the top layer of the onion and discard it. Peeling after cutting it in half makes the process a lot easier.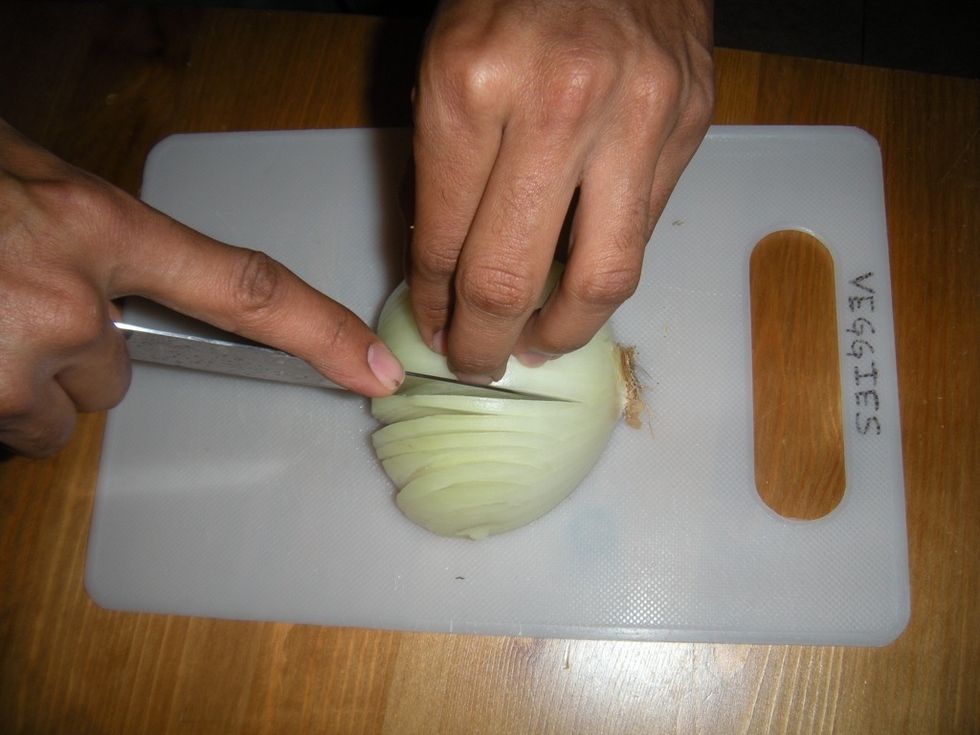 Cut the onion as close as possible to the root. Use 3 fingers: 1 in front, 2 behind. Tuck in the tip of your fingers & Move the blade along your front finger. This will keep you from cutting yourself.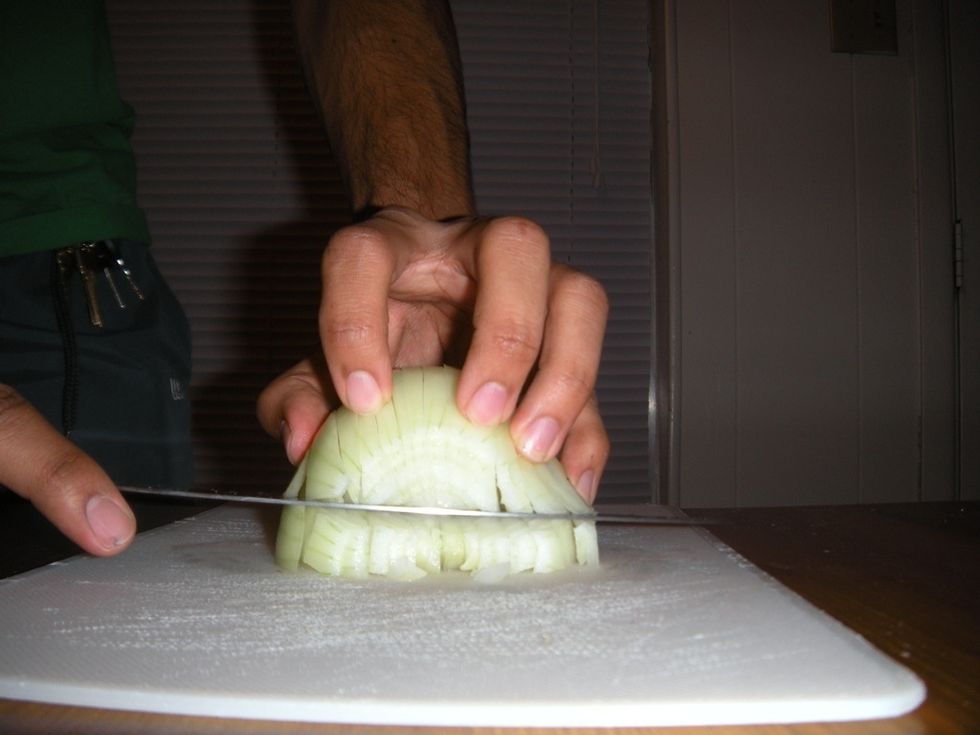 Make cuts parallel to the cutting board. Cut as close to the root as possible. Make 2 cuts, one at the top and one at the middle.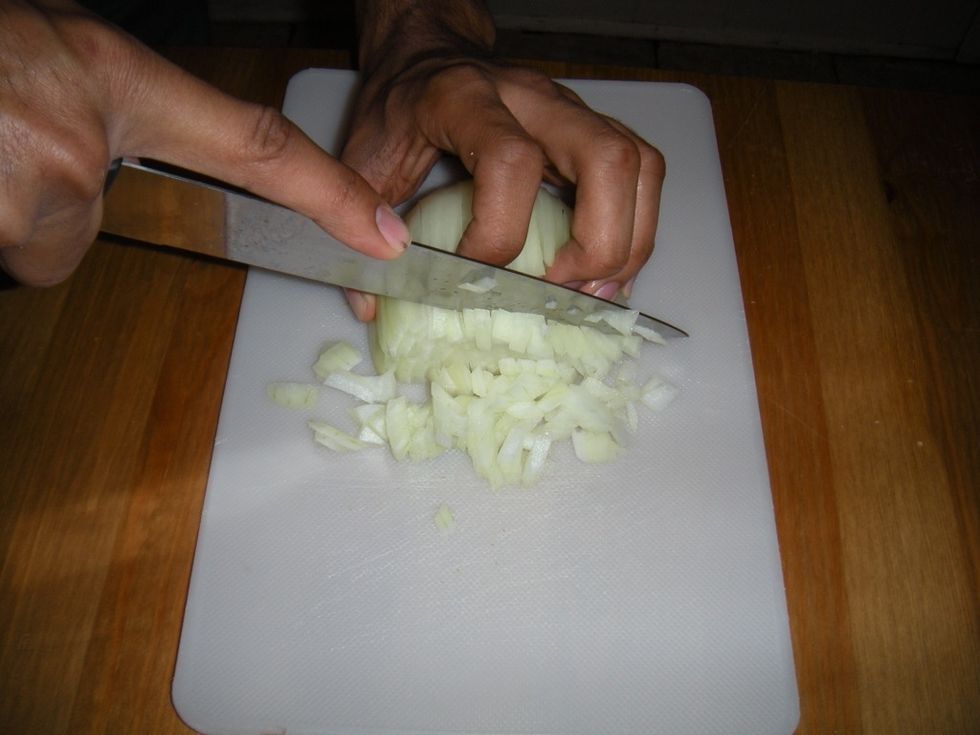 Start chopping the onion perpendicular to your previous cuts. Chop as close to the root as possible. Space your cuts depending on how finely chop the onion should be.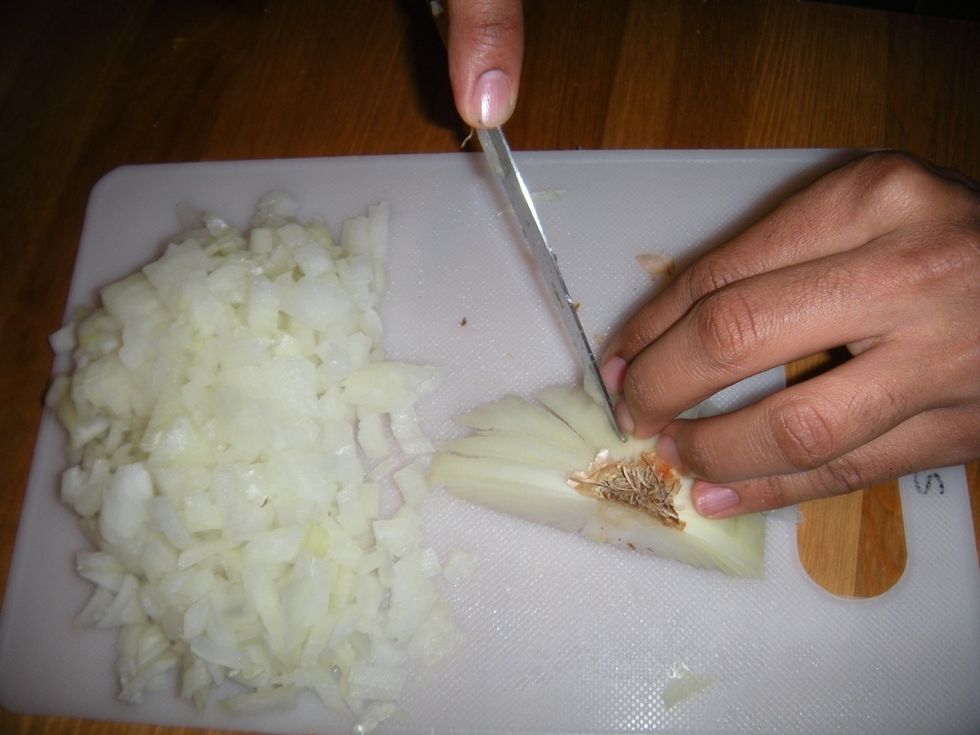 Make cuts on the remaining onion stemming from the root to the edges.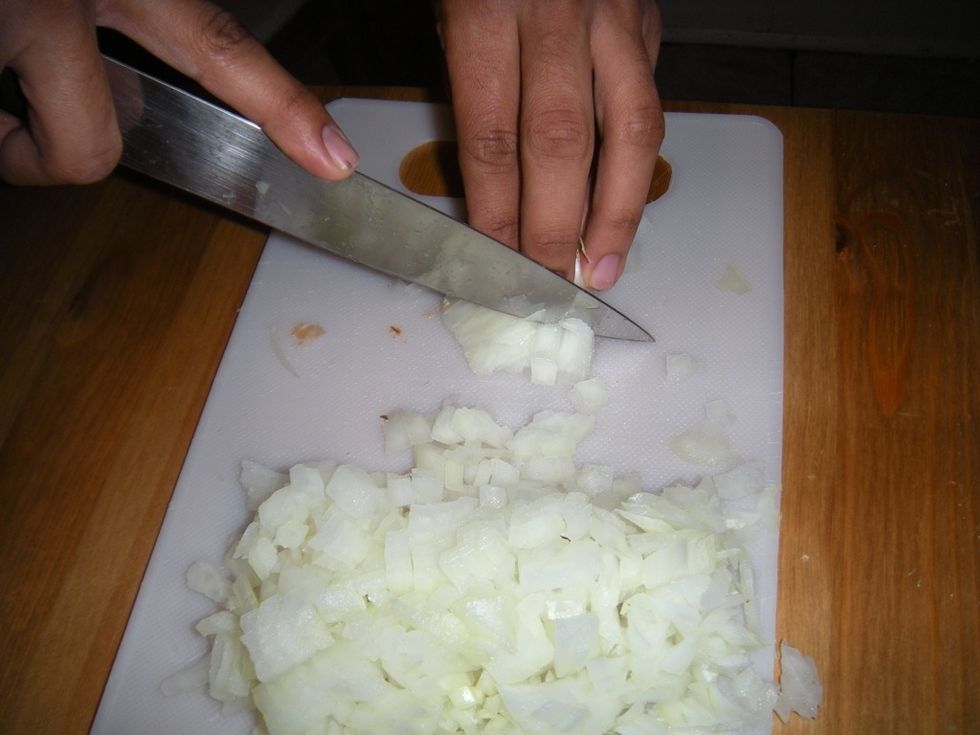 Chop the remaining onion perpendicularly to your previous cuts. Cut as close to the root as possible. Discard the root. This will decrease waste to a minimum.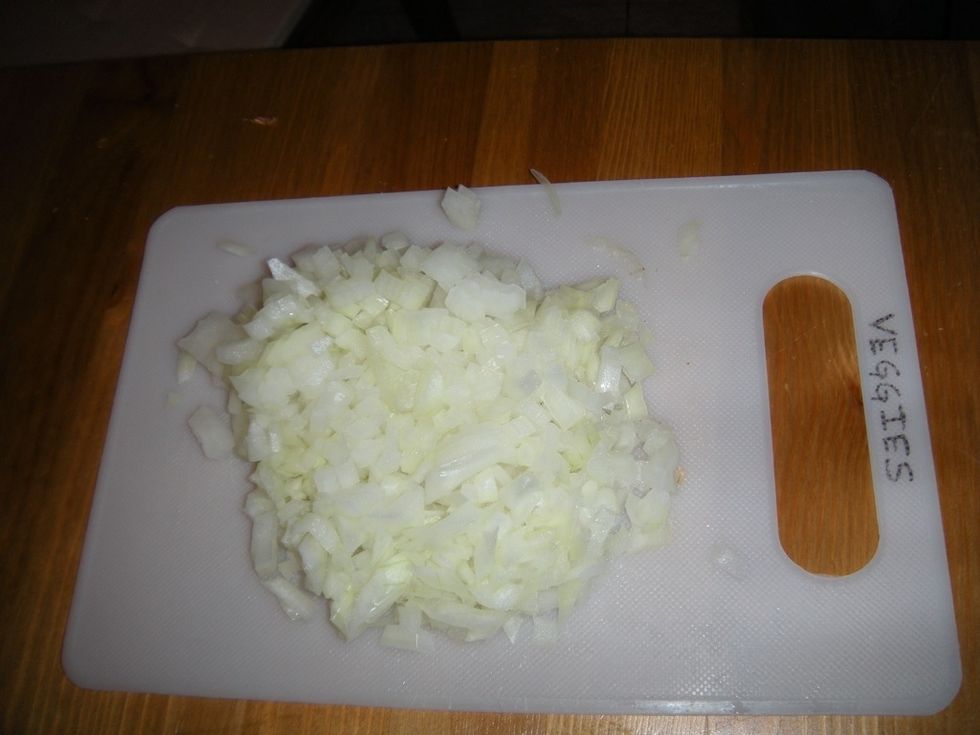 Final product.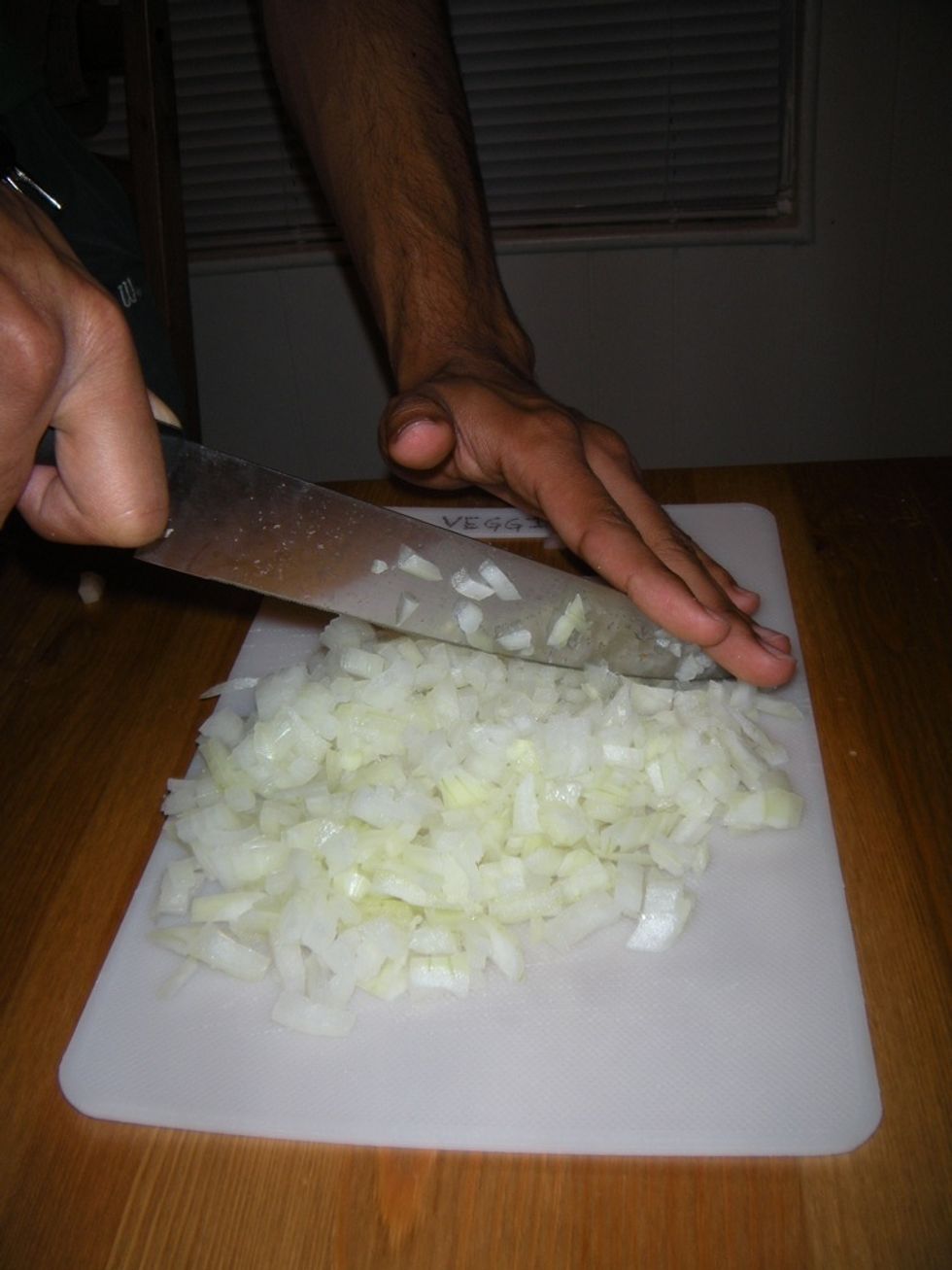 If you need finely chopped onion: Hold the top of the tip of your knife in place. Chop down on the onion pieces repeatedly. Use a fan motion to cover all the area.
Recollect the onion and repeat the last step at other angles until the desired fineness is achieved.
1.0 Onion
1.0 Cutting board
1.0 Knife