A perfect marriage between the dark Choclate and the famous orange flavoured liqueur GRAND MARNIER and candied orange rind. Easy. Makes 25-30 trufles
6
The reference of this recipie is soniafates19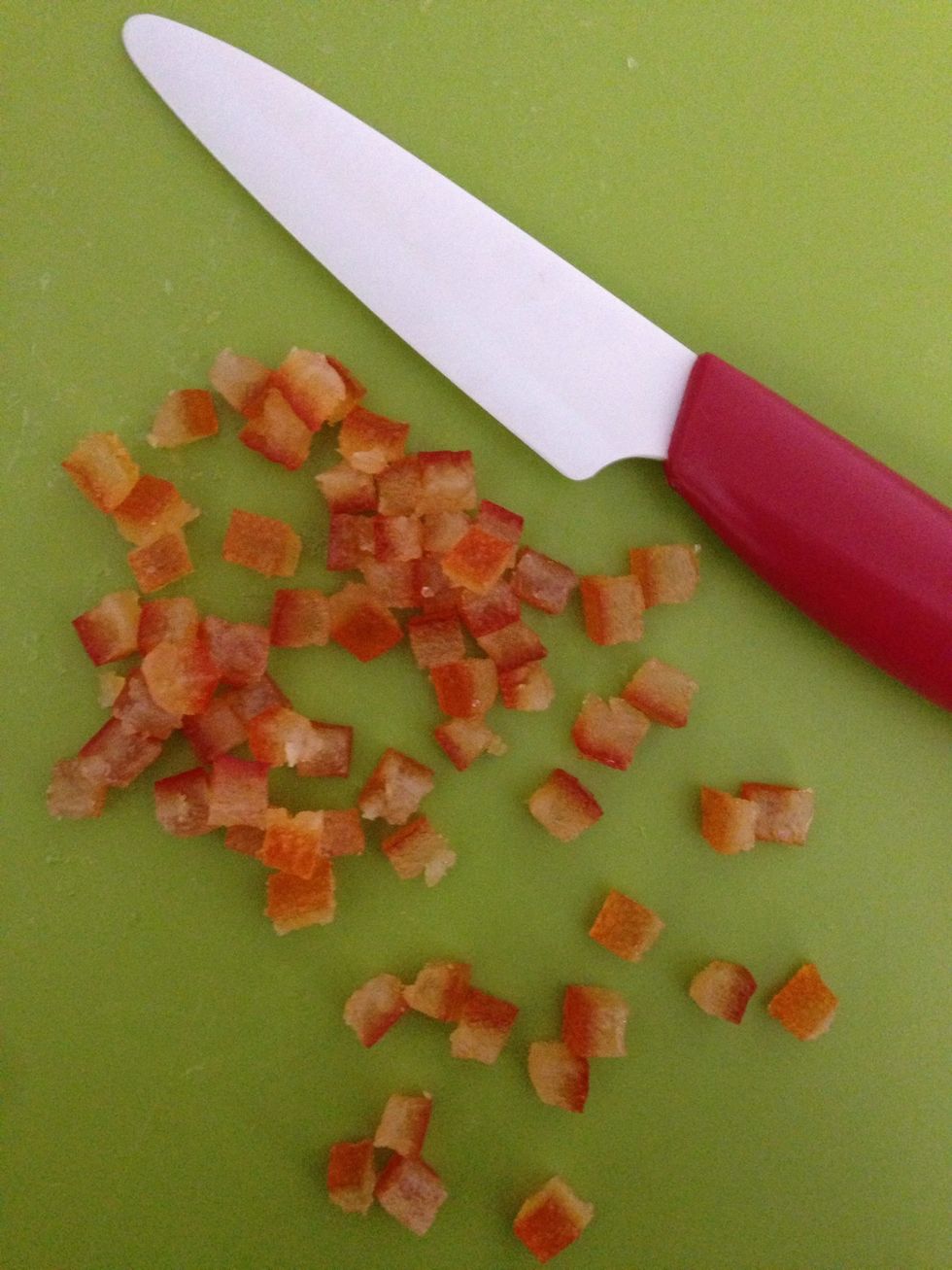 In the meantime, cut the orangettes into small cubes. Add over chocolate. Stir and let thicken to a consistency to be able to spoon this mixture. 10 mins in z freezer or 1 hr in the fridge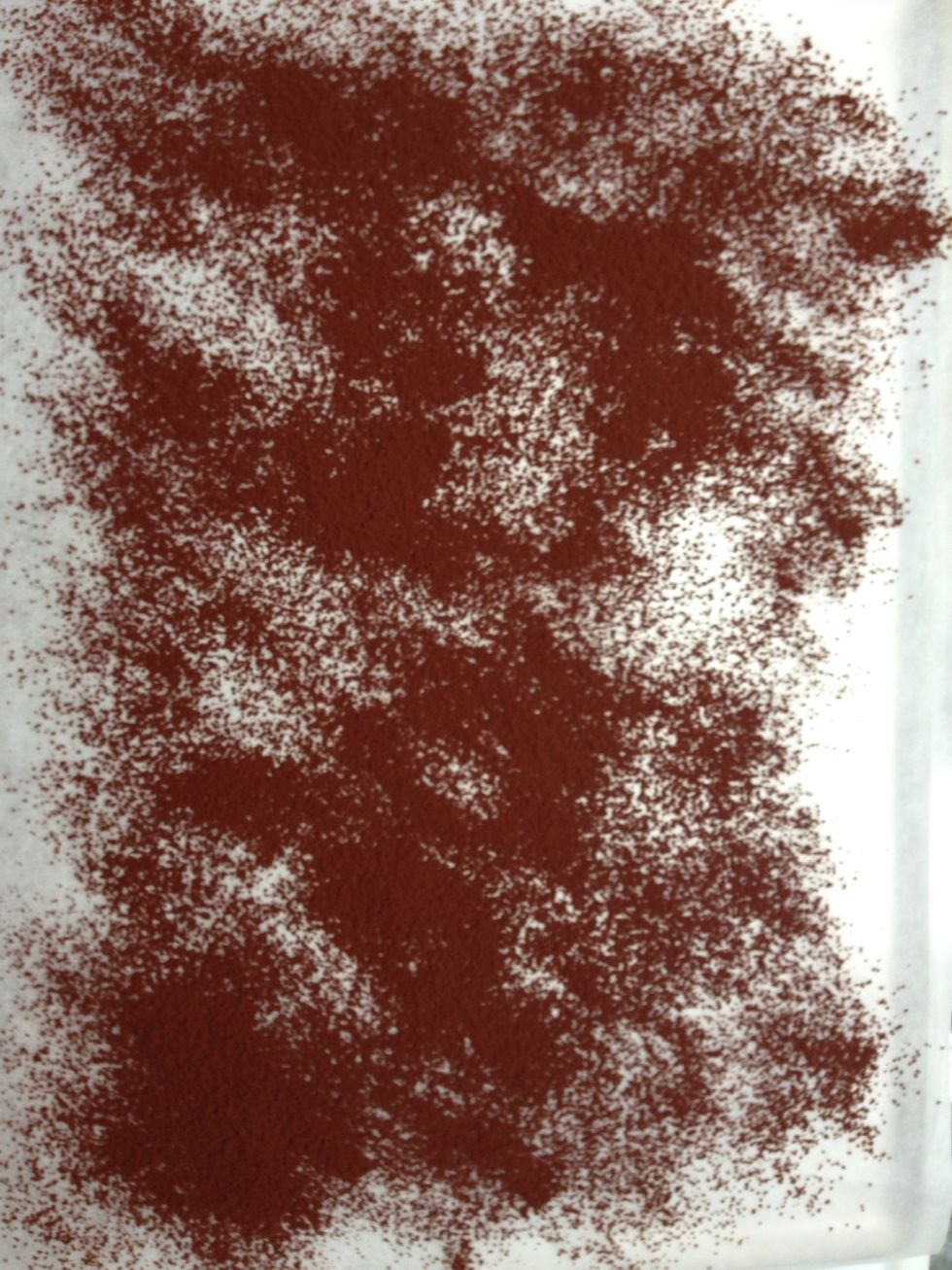 On a parchment paper, Sprinkle cacoa powder.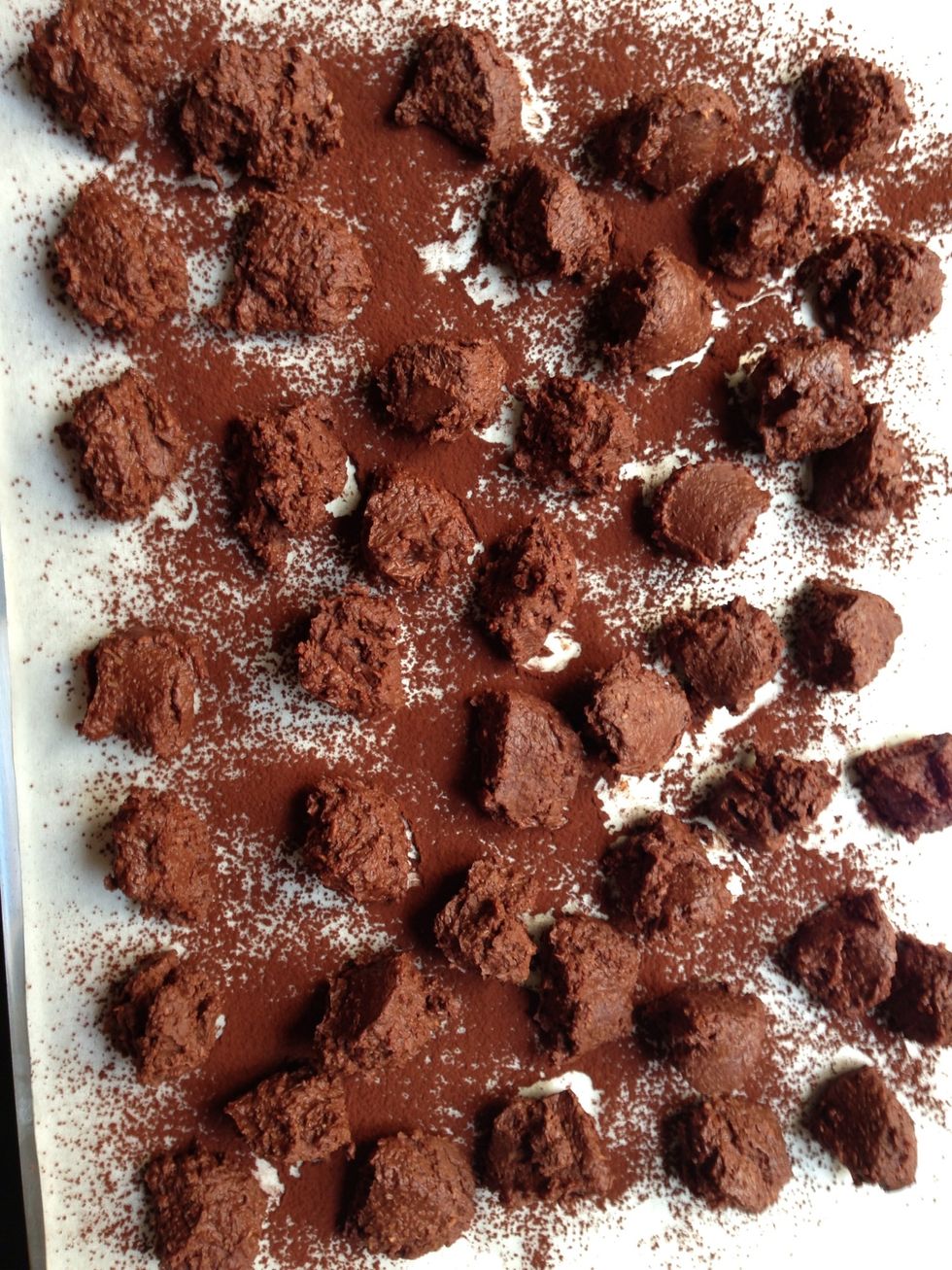 Spoon the chocolate like above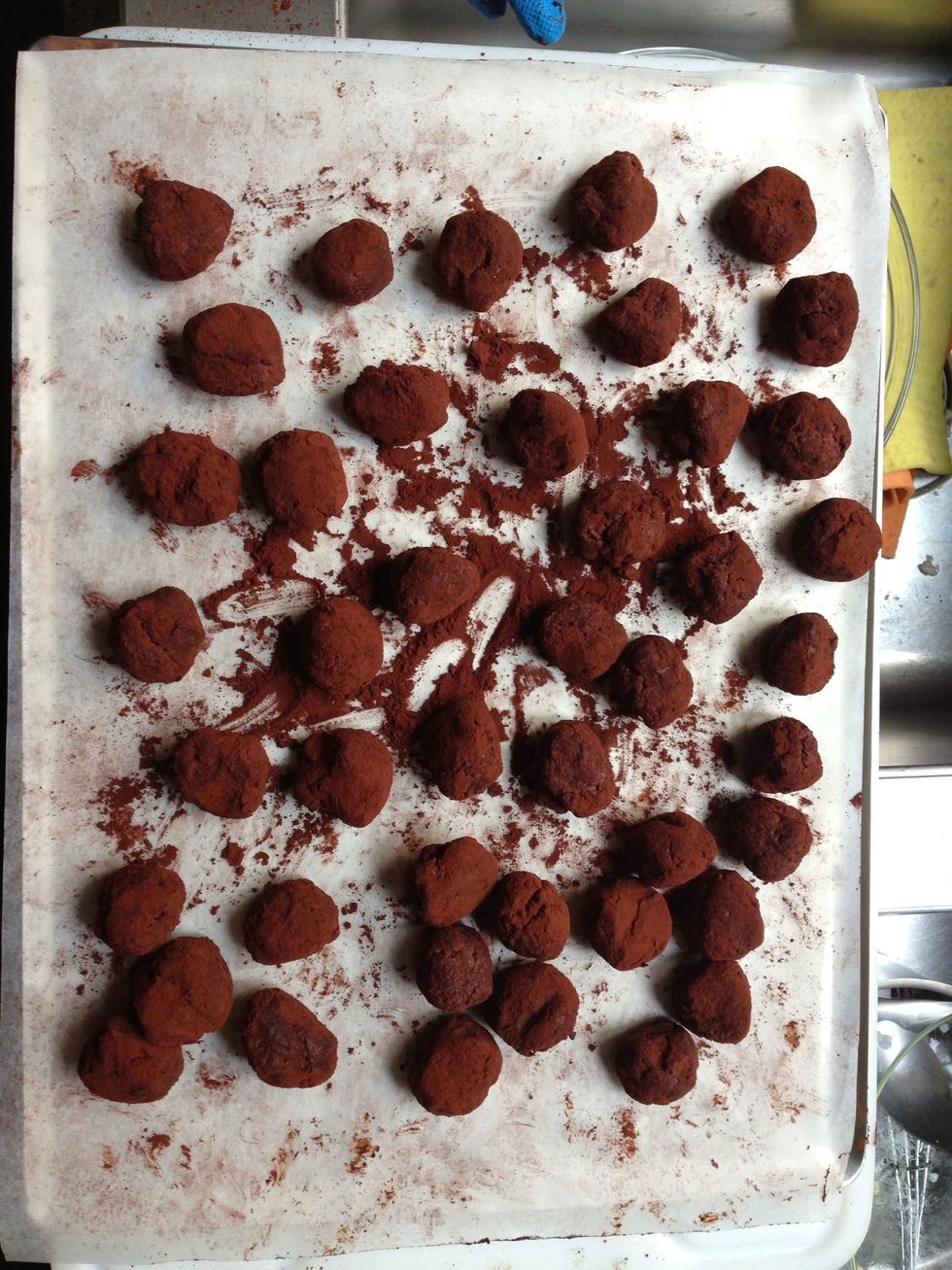 Roll vaguely one by one using the extra cacao on the parchment paper.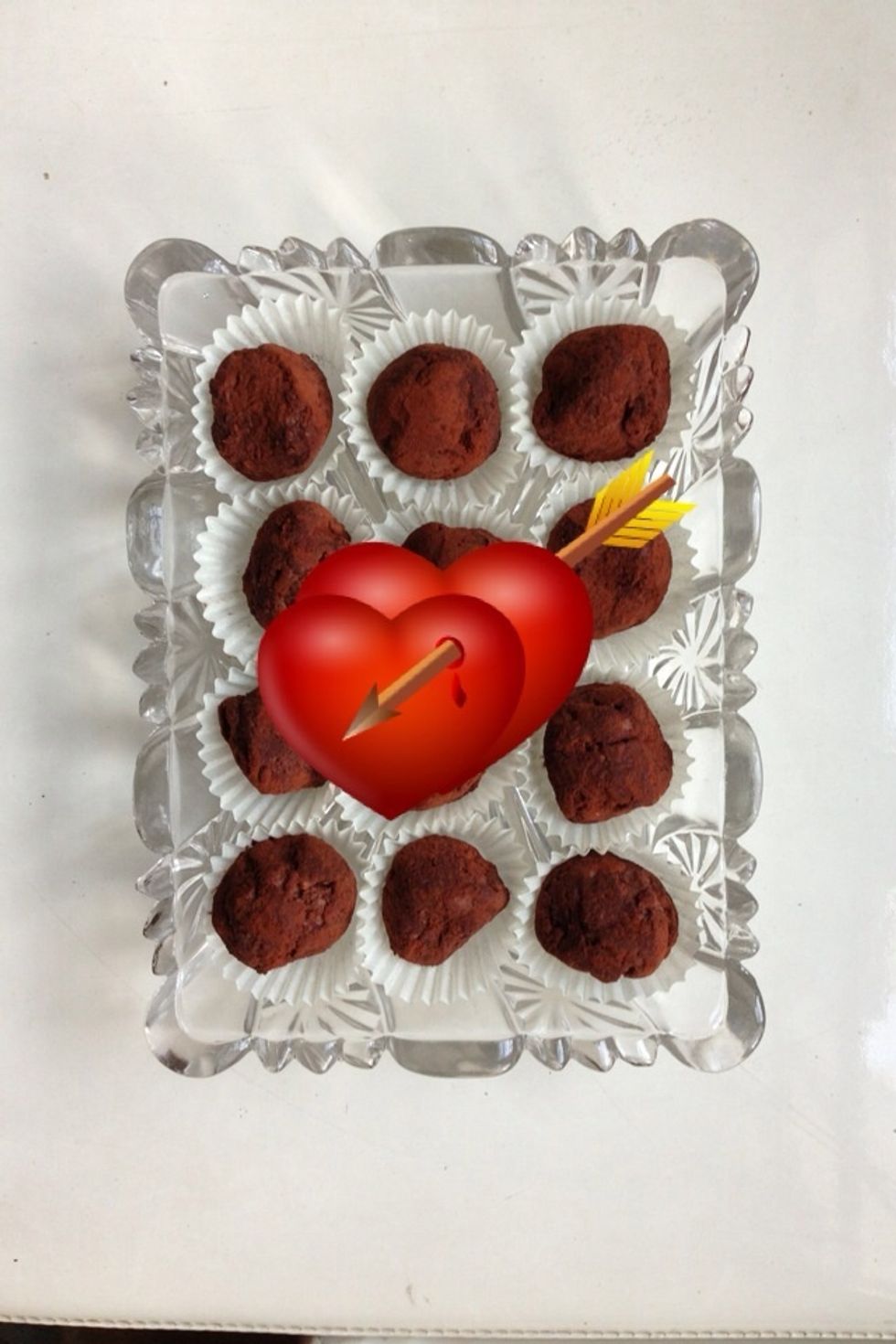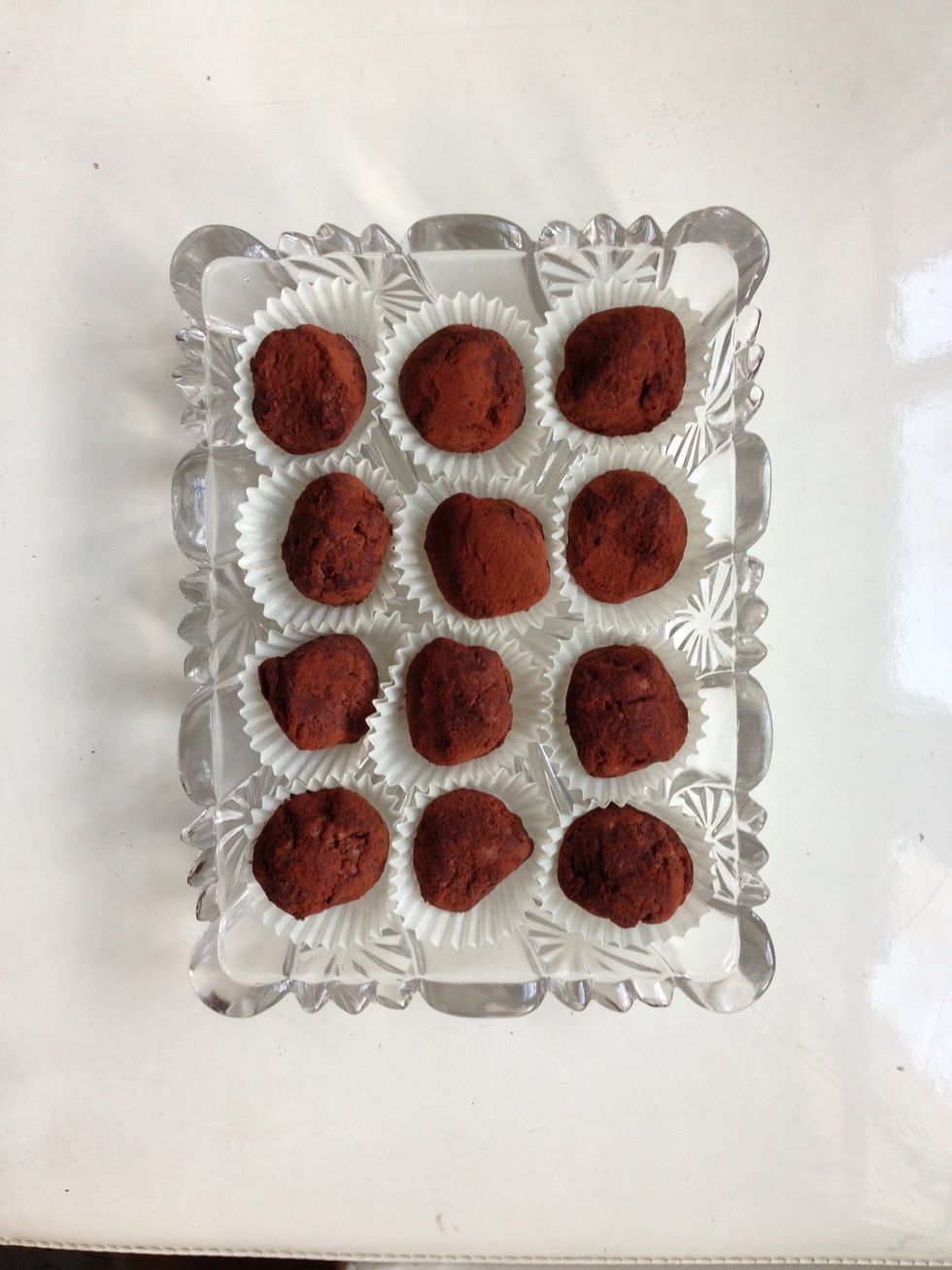 Put them in paper cups. Or the way you like. Keep in the fridge until the time to serve them . They keep up to 10 days.
Choclate100
Double cream 80
Butter 15 gm
Grand marnier 30 gm
100.0g Candied orange rind
Makes 30 truffles
Cacao for coating