A 10min simple chili bean soup. You literally just need a can opener to make this! Make it as a side or in my case a main dish. Super Healthy fast Meal!
9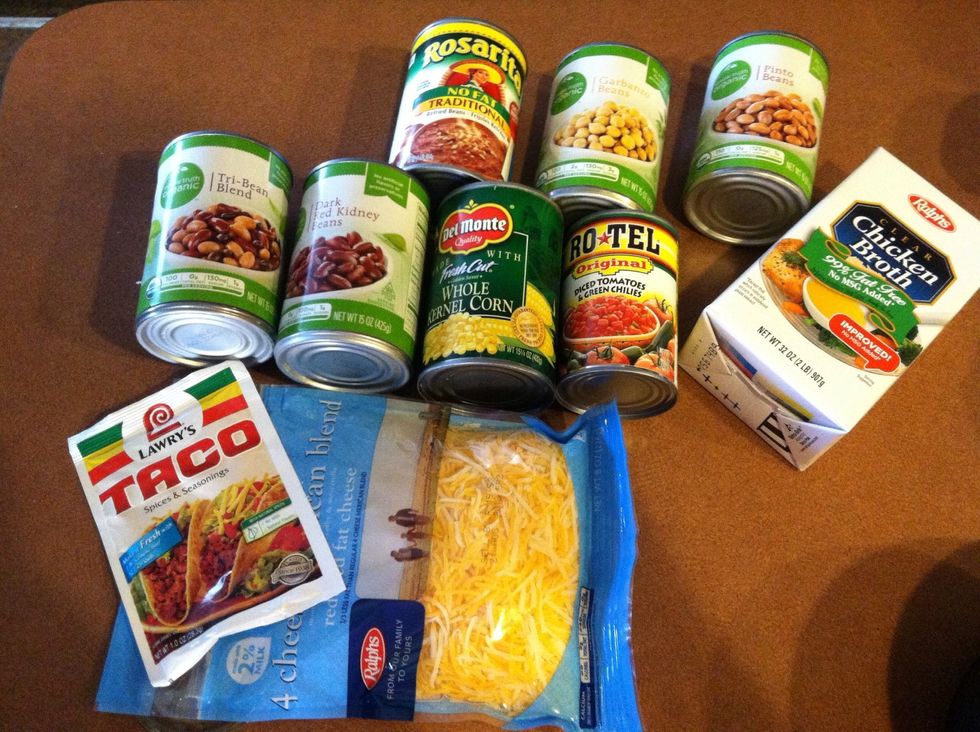 Gather your supplies ➡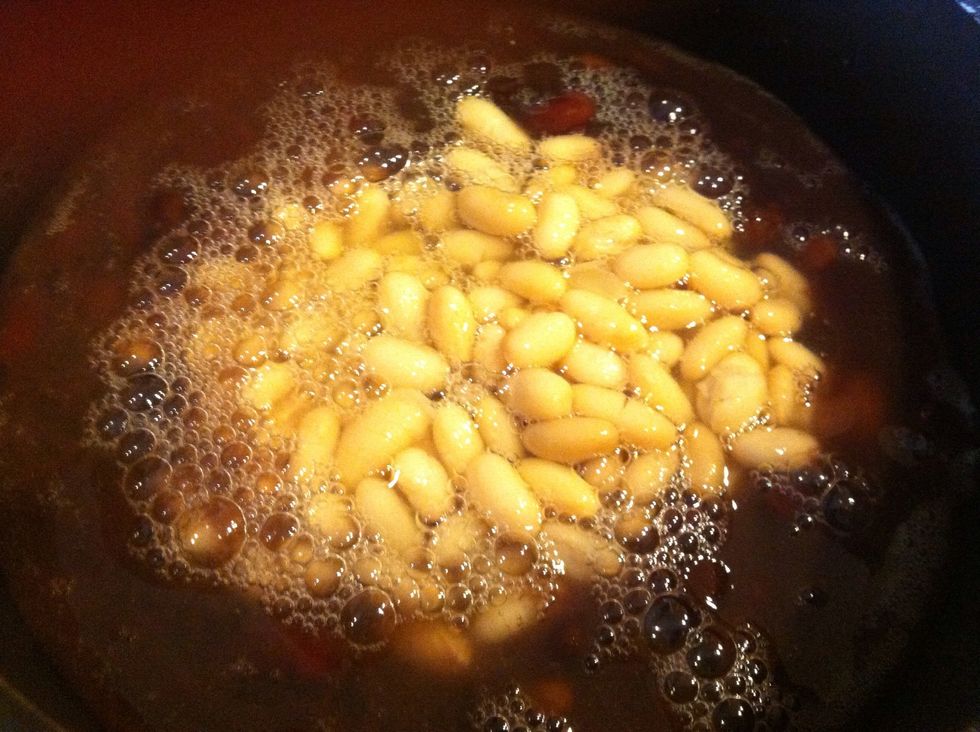 Open all the cans of Beans except the refried beans. Pour all bean/bean juice in a medium size pot.➡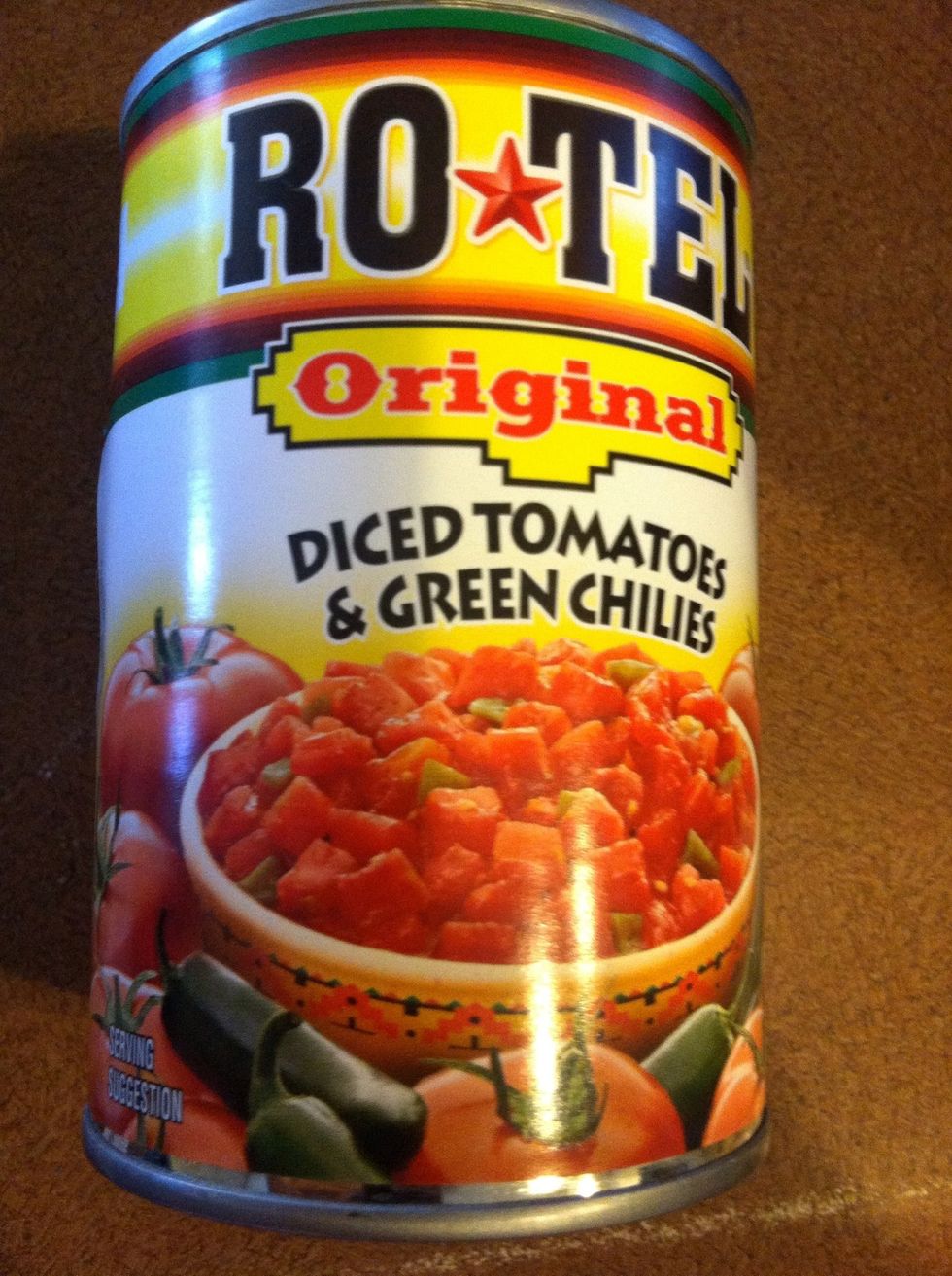 Get your Rotel & Pour into bean pot➡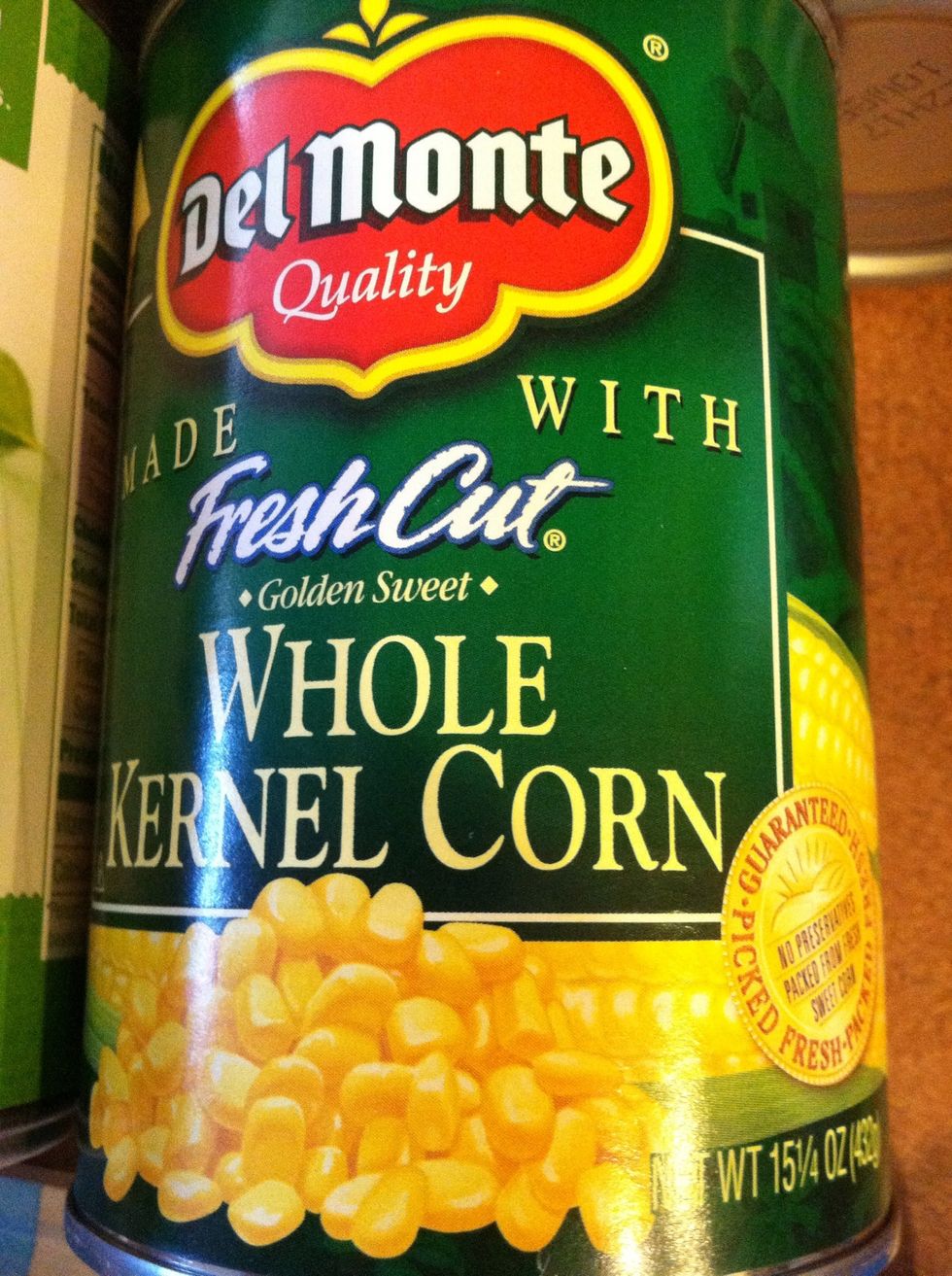 Now open corn & pour into bean pot.➡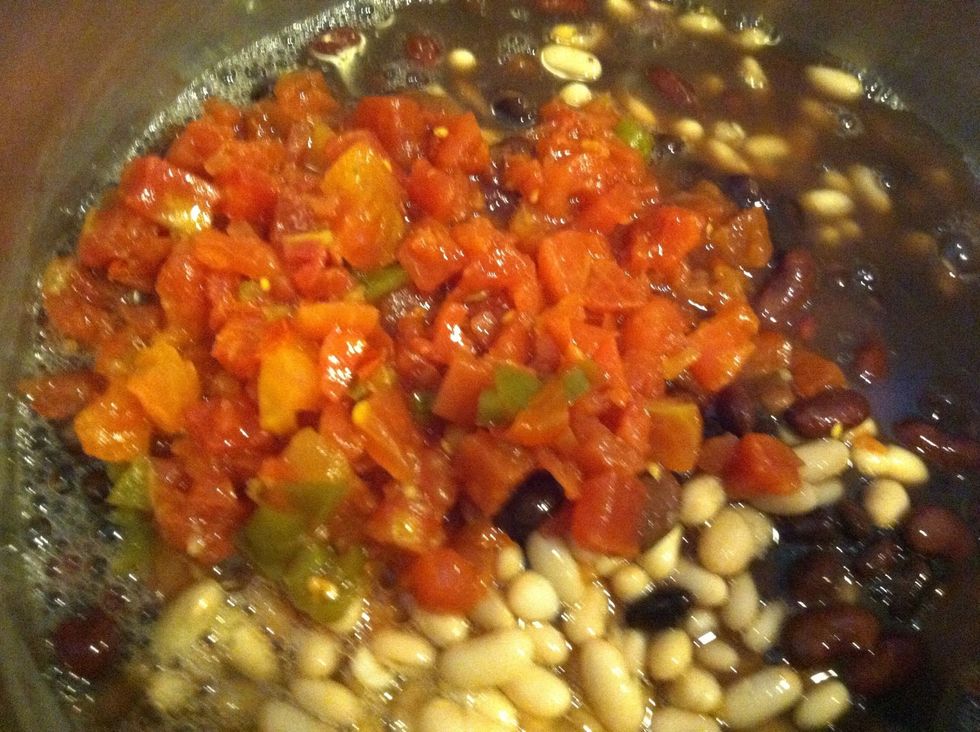 Rotel added to bean pot➡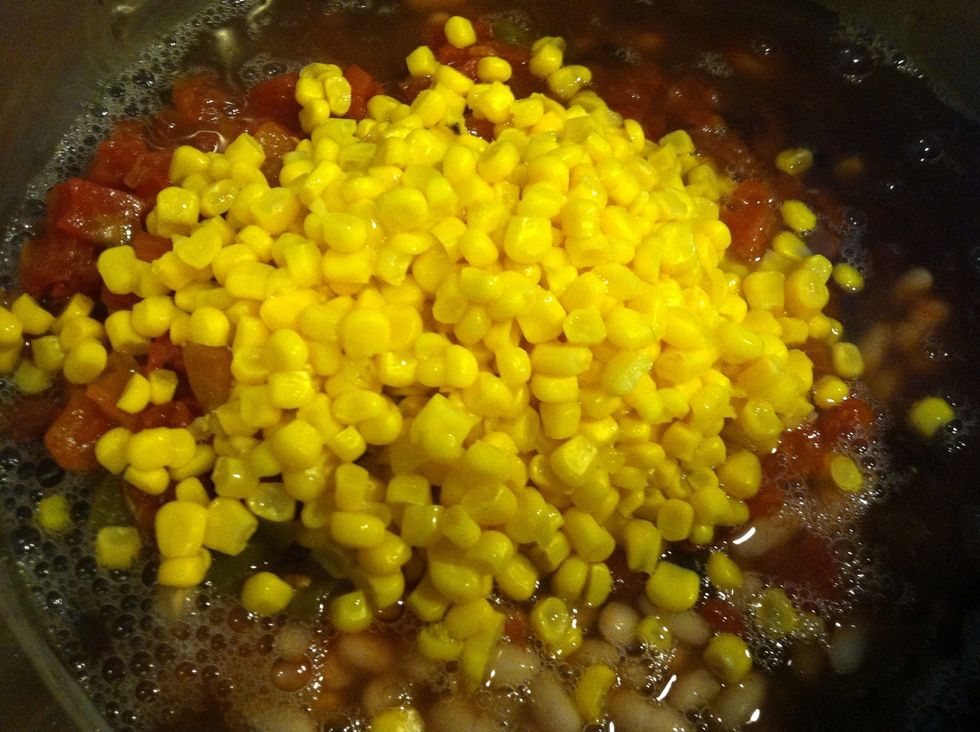 Corn added to bean pot➡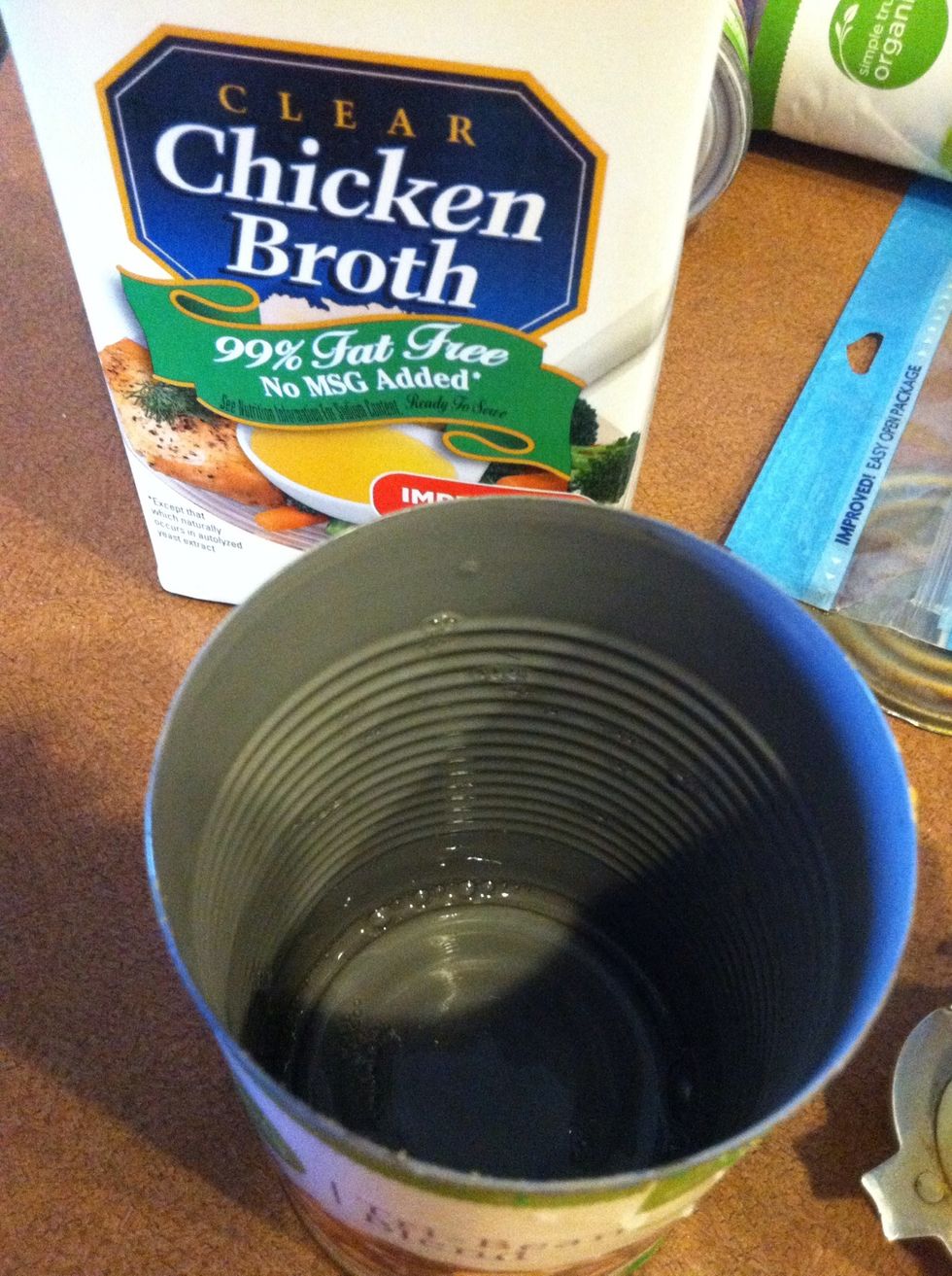 Now get an empty can from the beans. You'll use this to measure the chicken broth ➡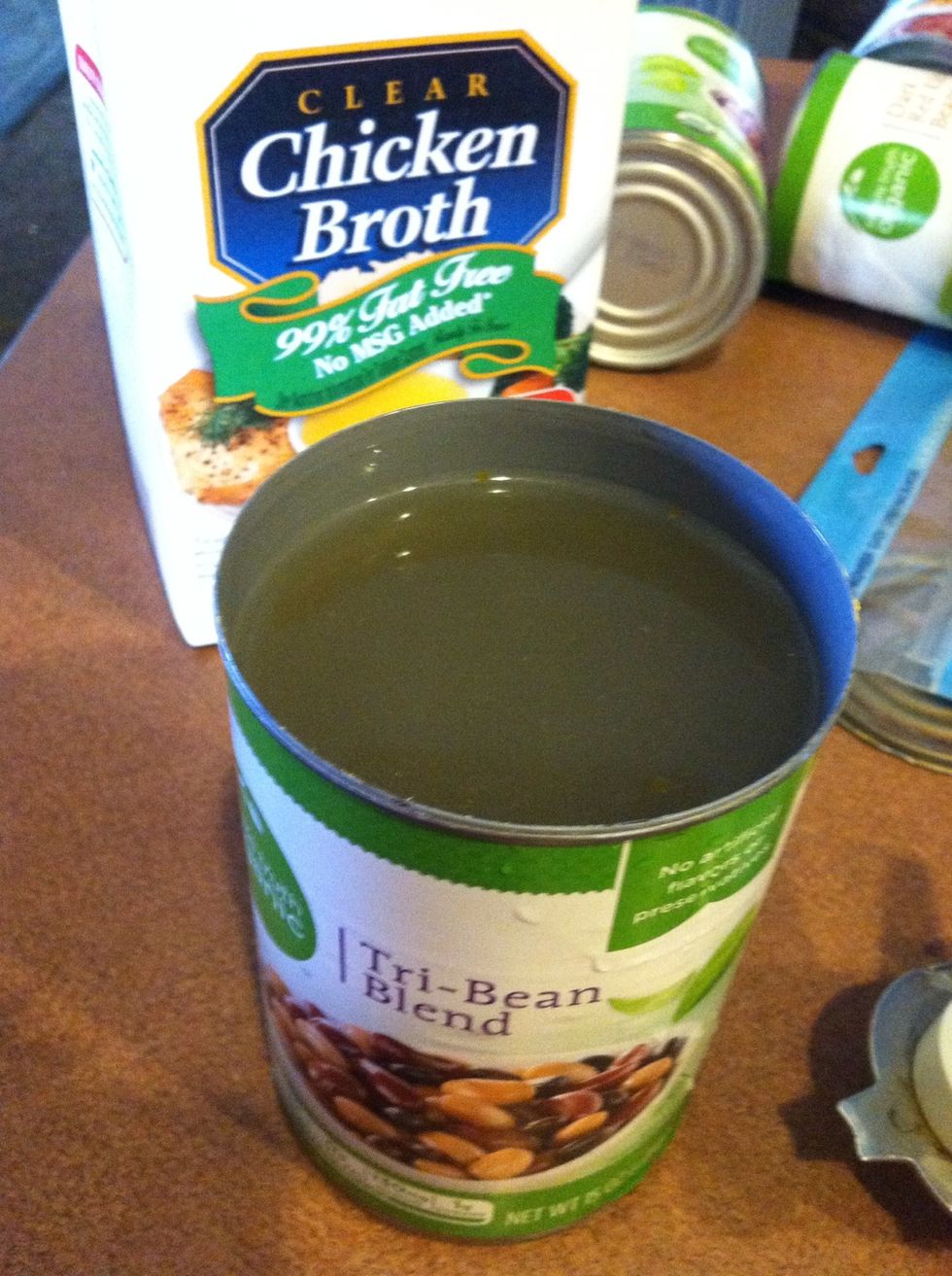 Like this➡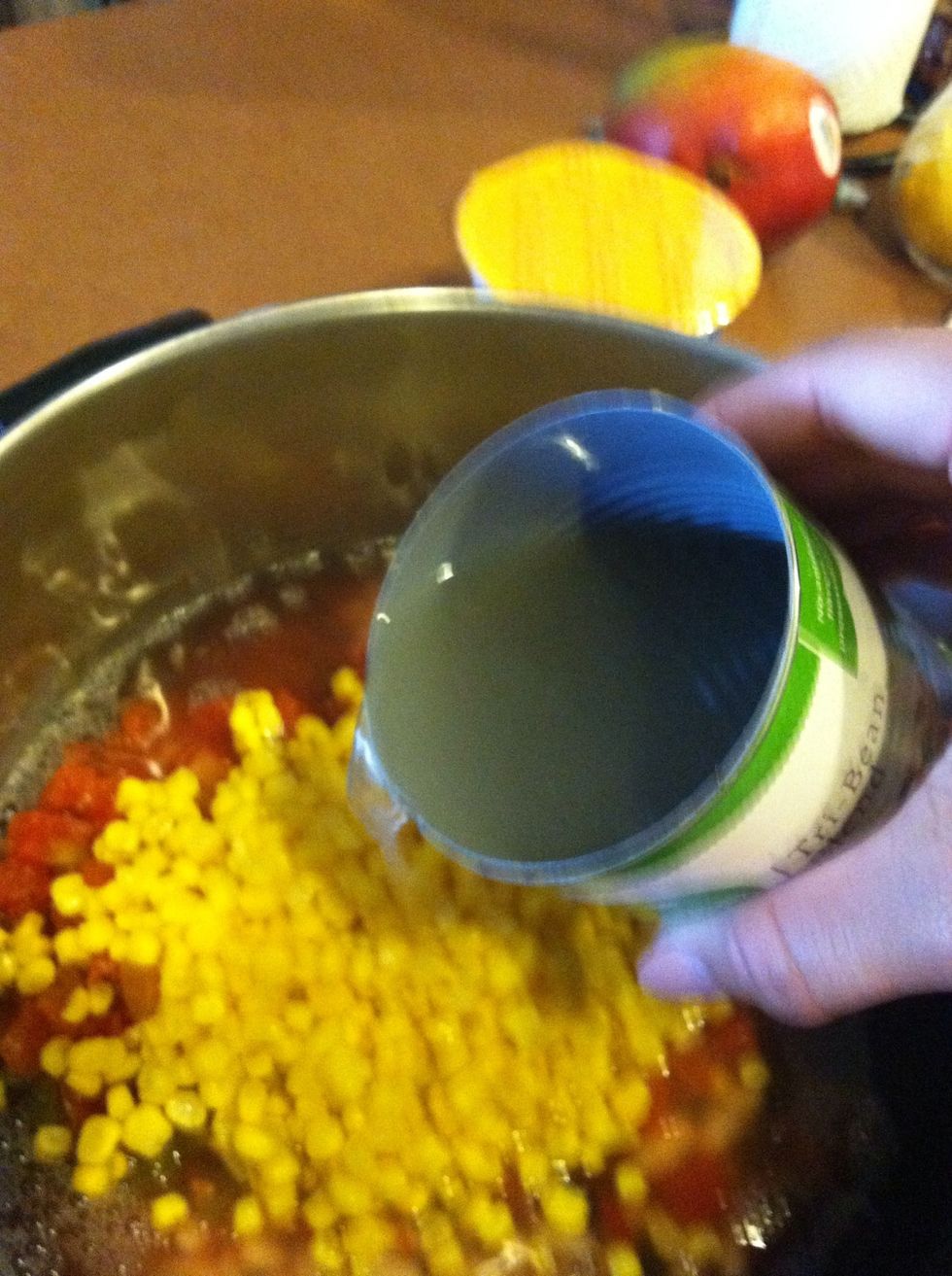 Pour into Bean Pot➡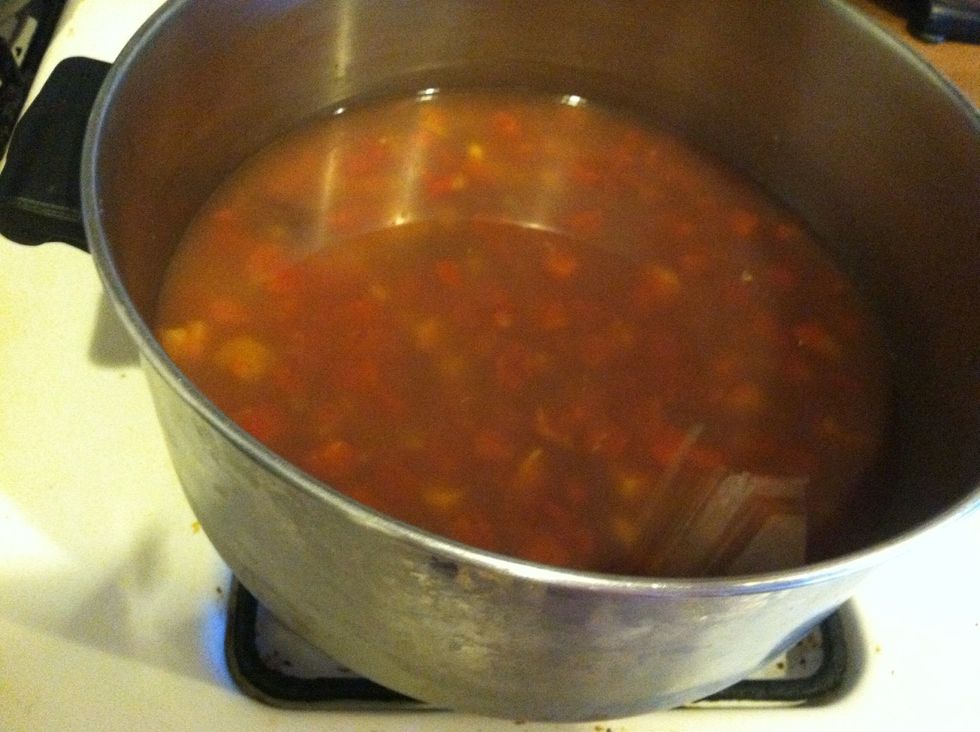 Now put pot on stove ...medium low wait until you see a simmer➡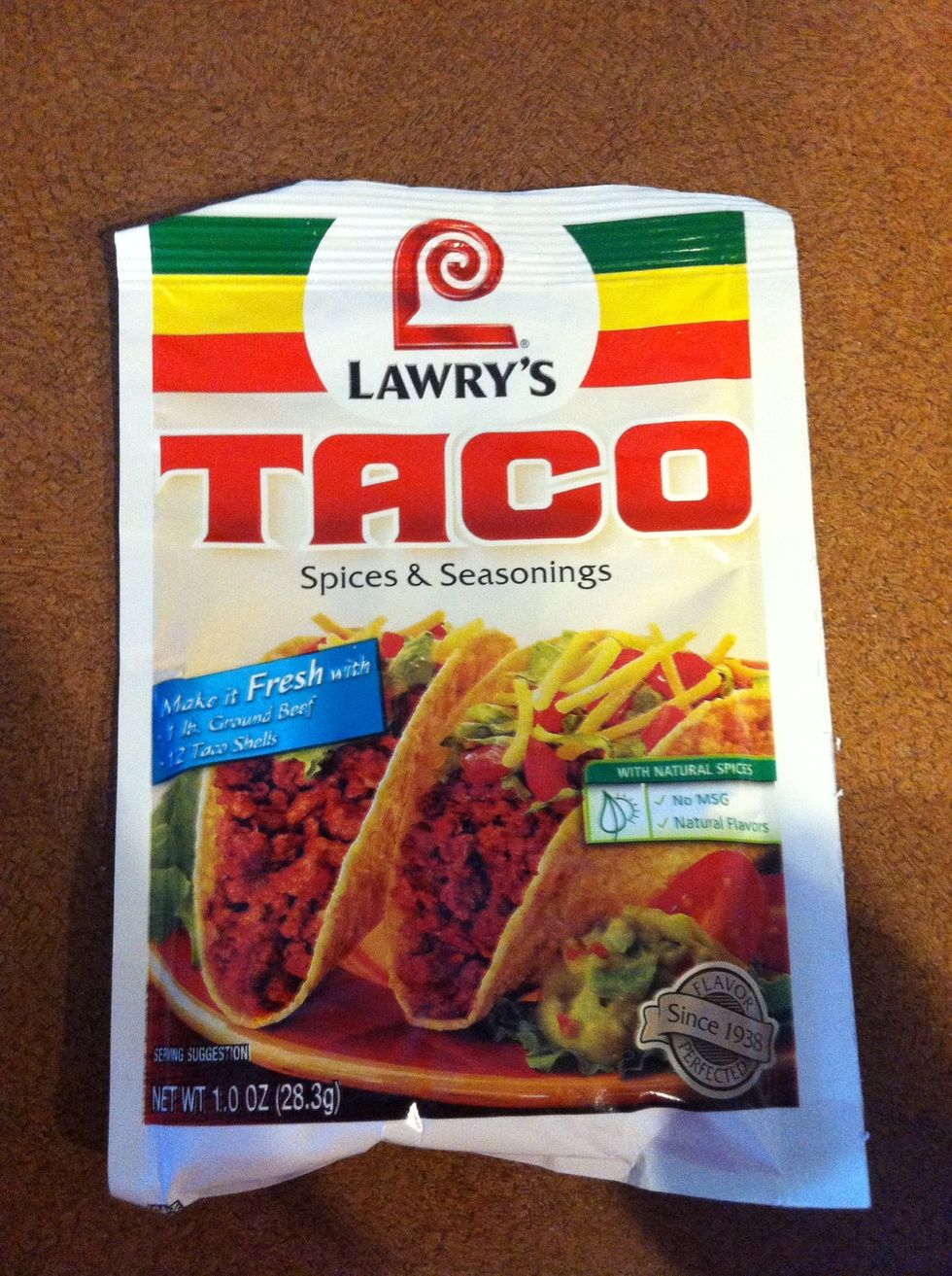 Once beans are simmering pull out the taco seasoning & pour in➡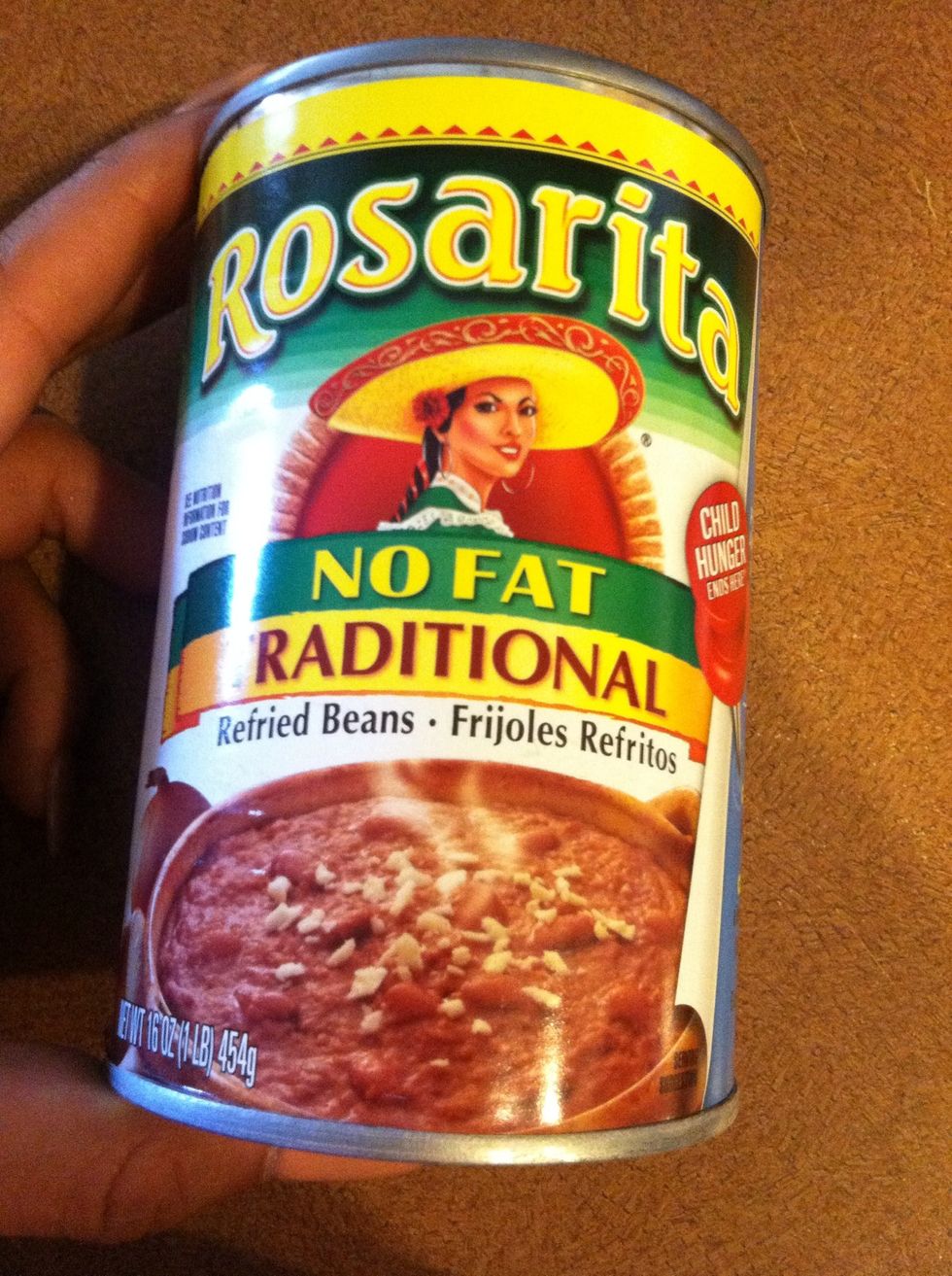 Once Beans are at a simmer put refried beans into pot➡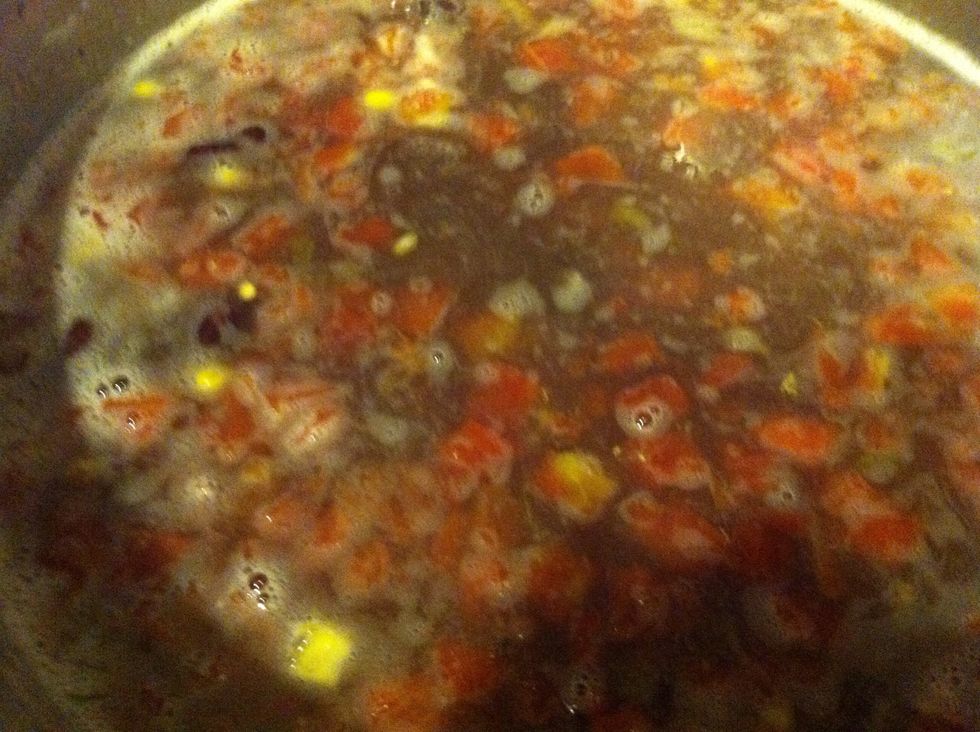 Simmer➡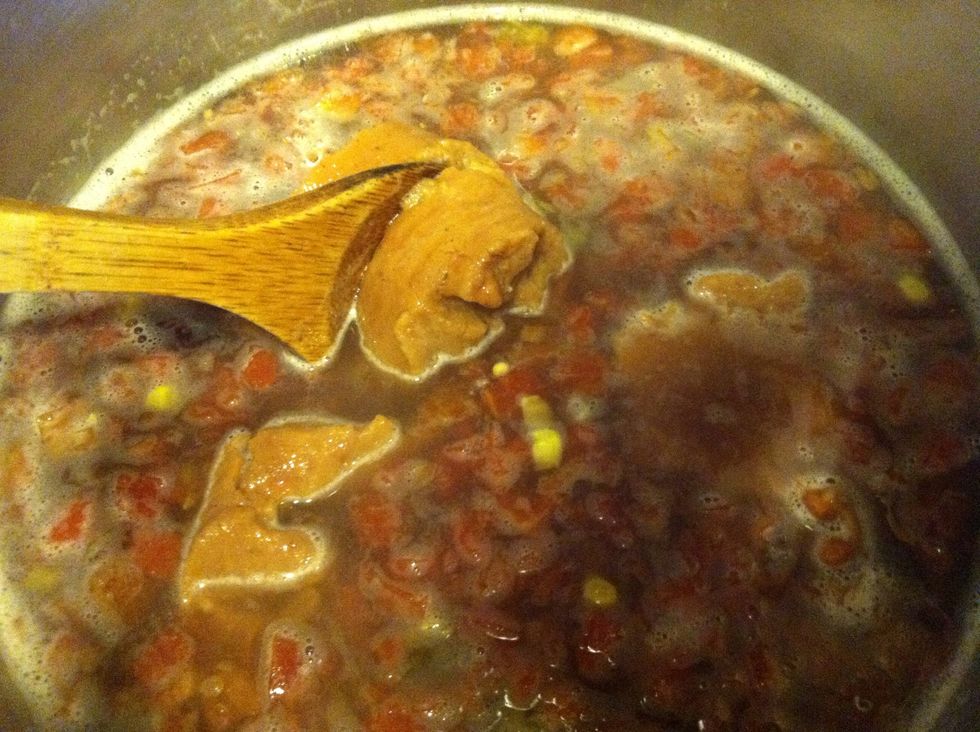 Added refried beans, it should dissolve into the soup➡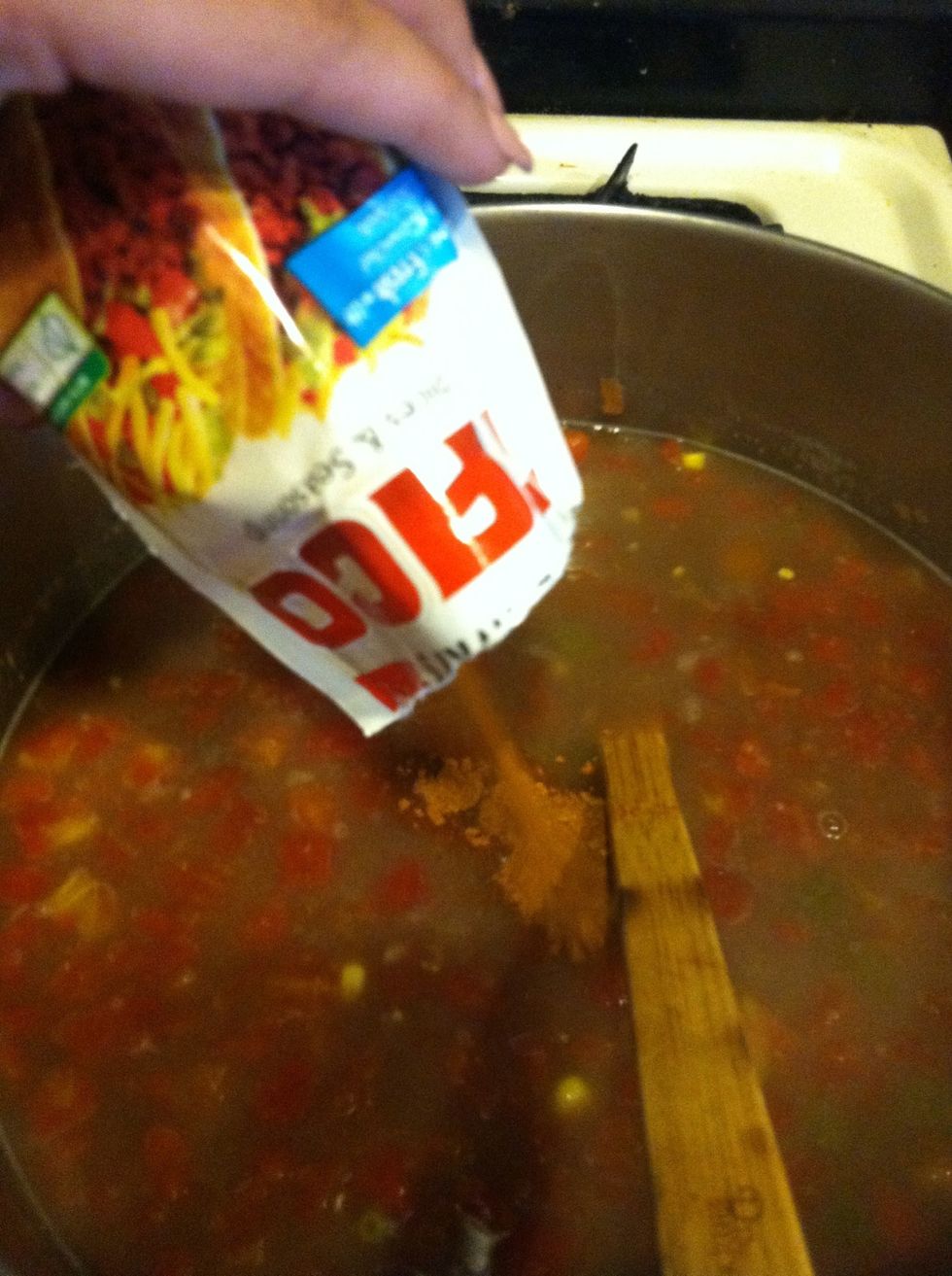 Add taco seasoning ➡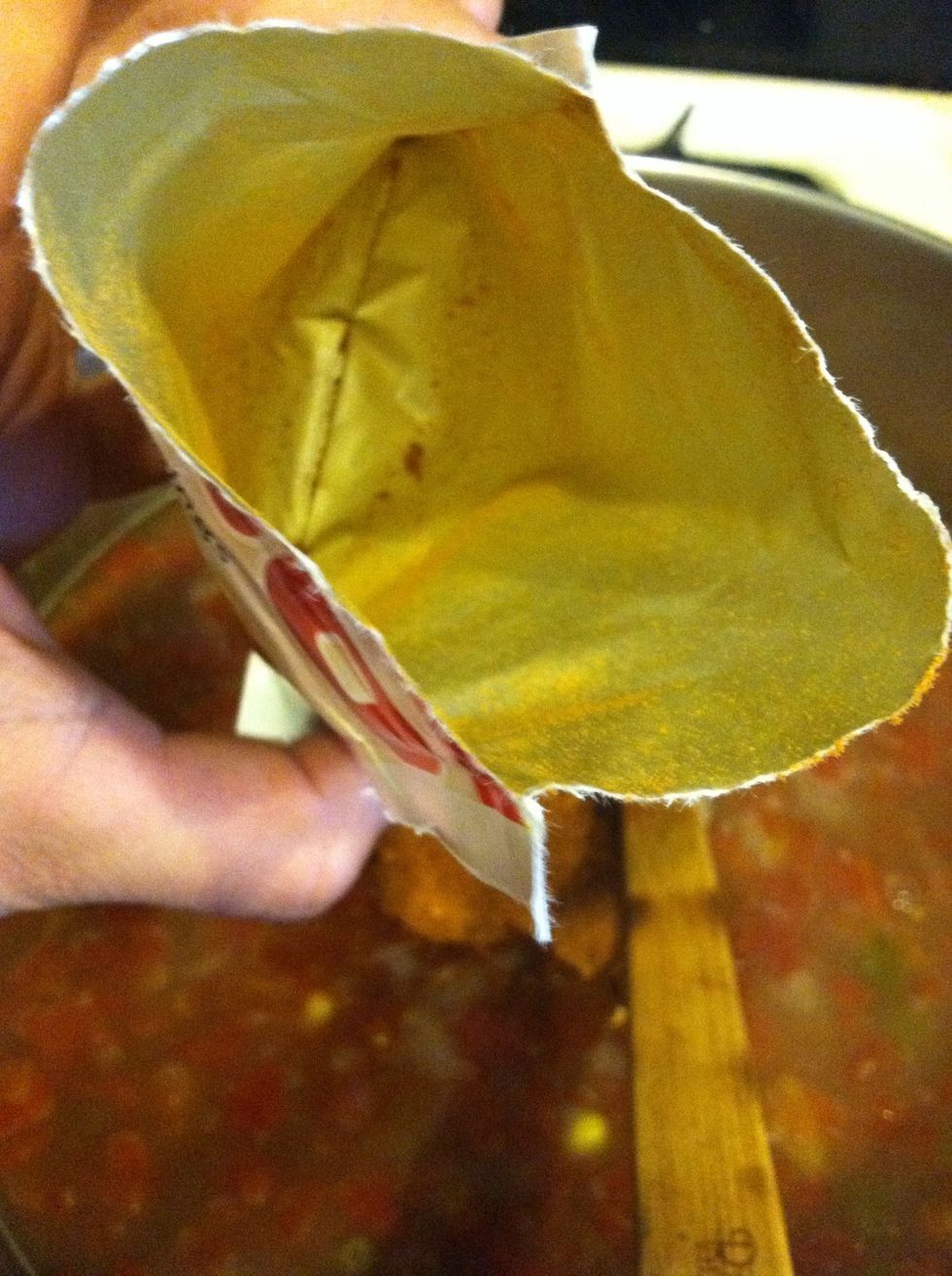 All of it➡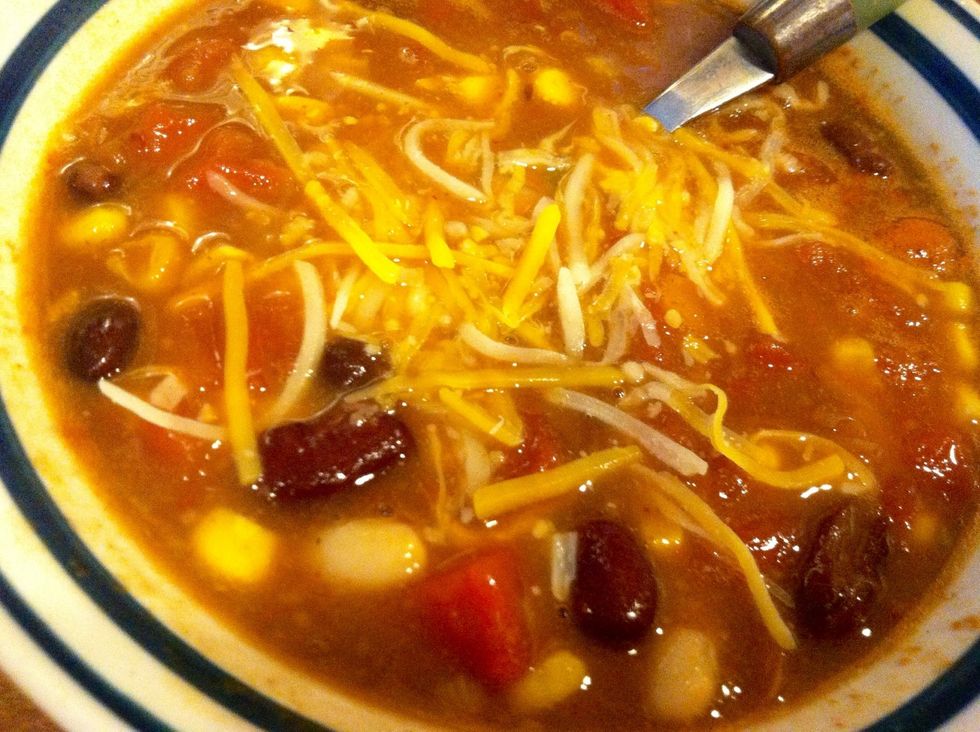 Top off with fat free cheese & enjoy! WARNING : cheese will stick to your chin 😁 Weight Watchers 3PT for one Cup of Bean Soup without cheese.
1.0 Can kidney beans
1.0 Can pinto beans
1.0 Can black beans
1.0 Can garbanzo
1.0 Package Lawry's taco spices & seasonings
1.0 Can Original Rotel
1.0 Can corn
1.0 Can Fat Free chicken broth
1.0 Can Fat Free Rosarita Refried beans