How to chicken fillets with asparagus
This is a wonderful dish that you should only make if you can get your hands on fresh and preferably locally cultivated asparagus. This was fresh but from Spain...
8
Start by chopping the onion. Cut off the stems of the asparagus but don't throw it away. If the stems are very coarse, peel them.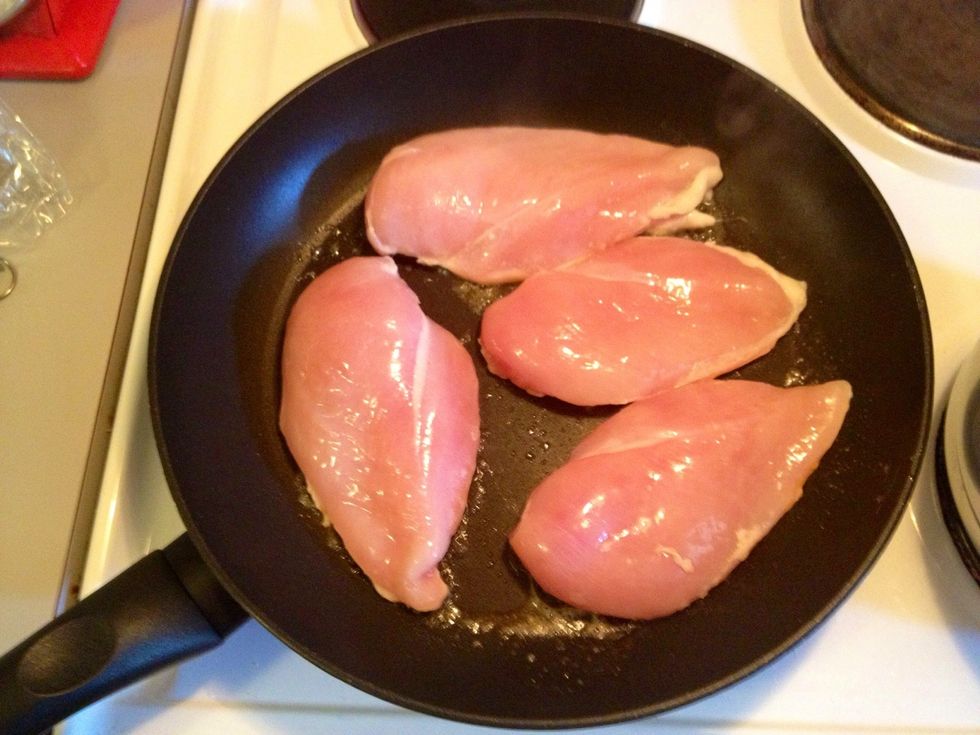 Fry the chicken.
Let 1 liter of water come to a boil with the salt and the sugar. Add the veggies.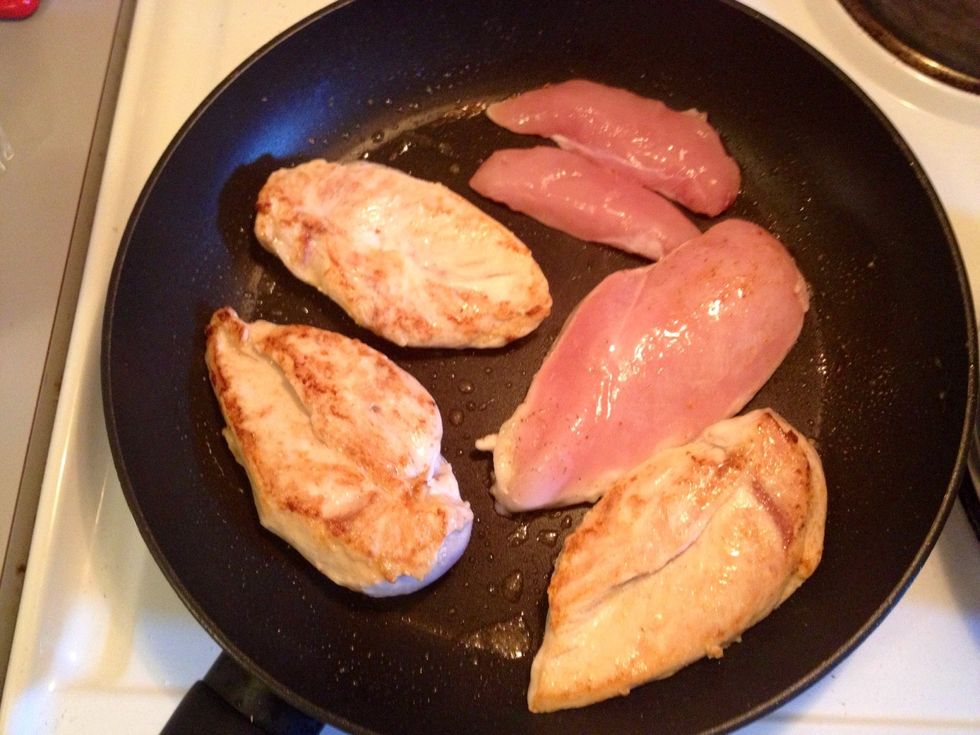 Let the fillets get a nice color. Don't let it get too crowded in the pan, rather place the fillets already fried in a dish.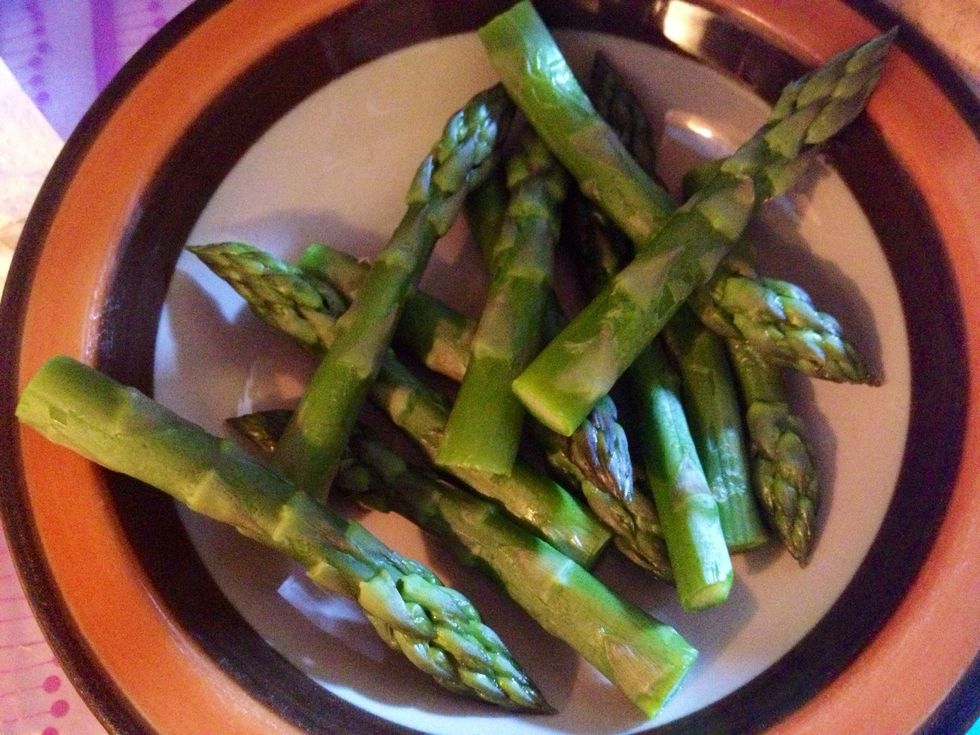 Once the larger pieces of asparagus are ready - it only takes a couple of minutes - remove them from the boiling water.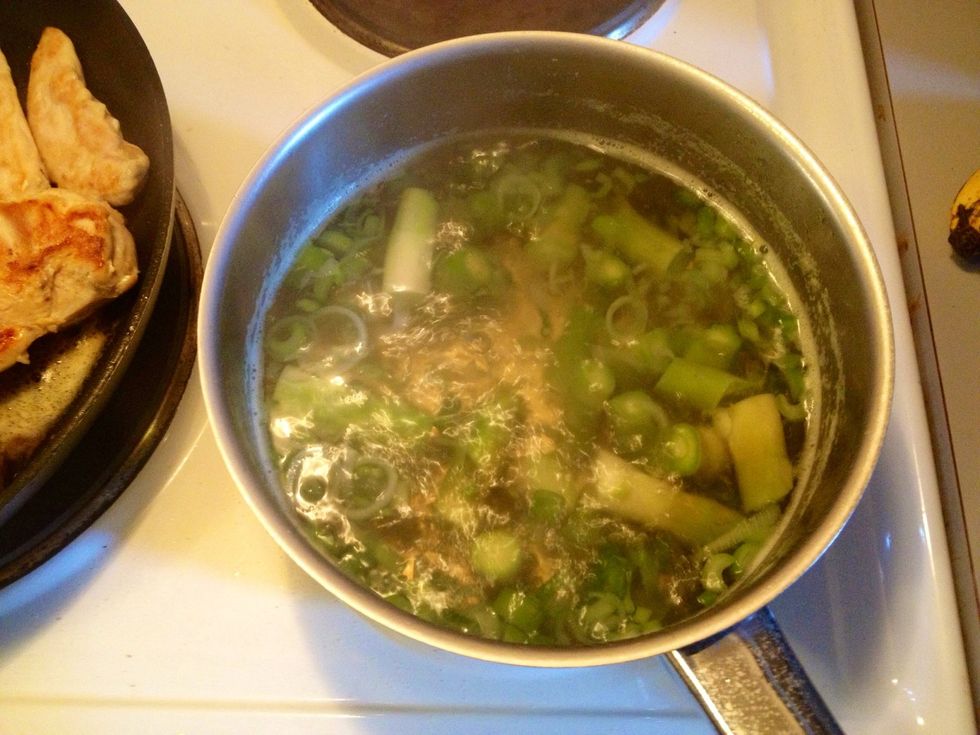 Continue to cook the onion and the asparagus stems. Depending on the size of the asparagus stems it takes another 5-7 minutes.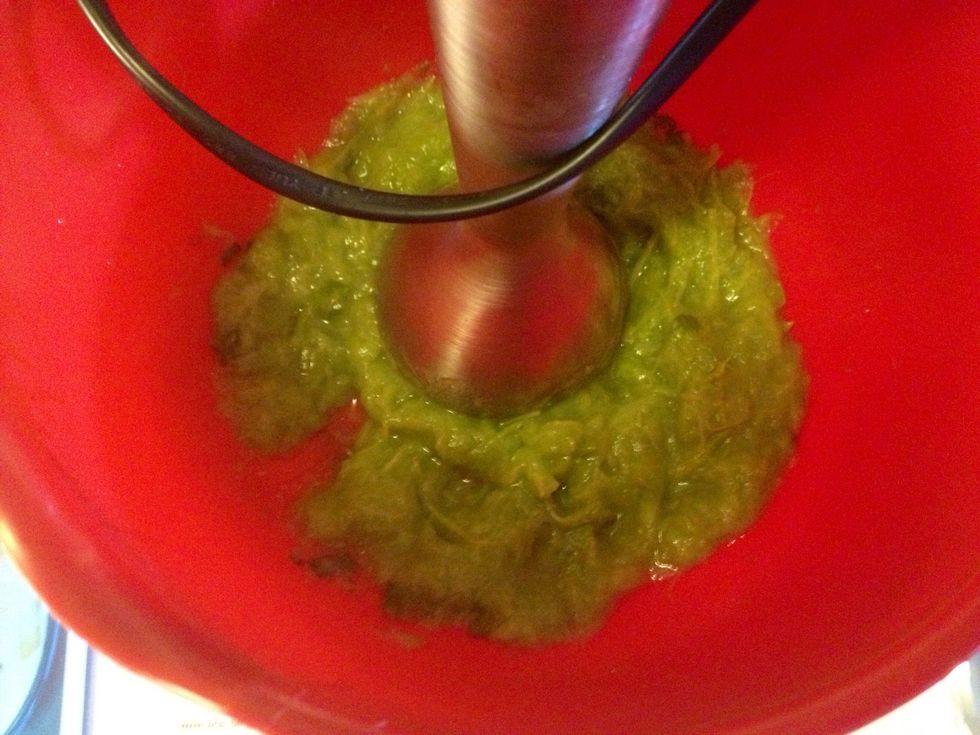 When properly cooked sift the veggies. Keep the water though, some of it will be used soon. Pour the veggies into a container. Use a hand mixer to make a purée. Add 50 ml of the water.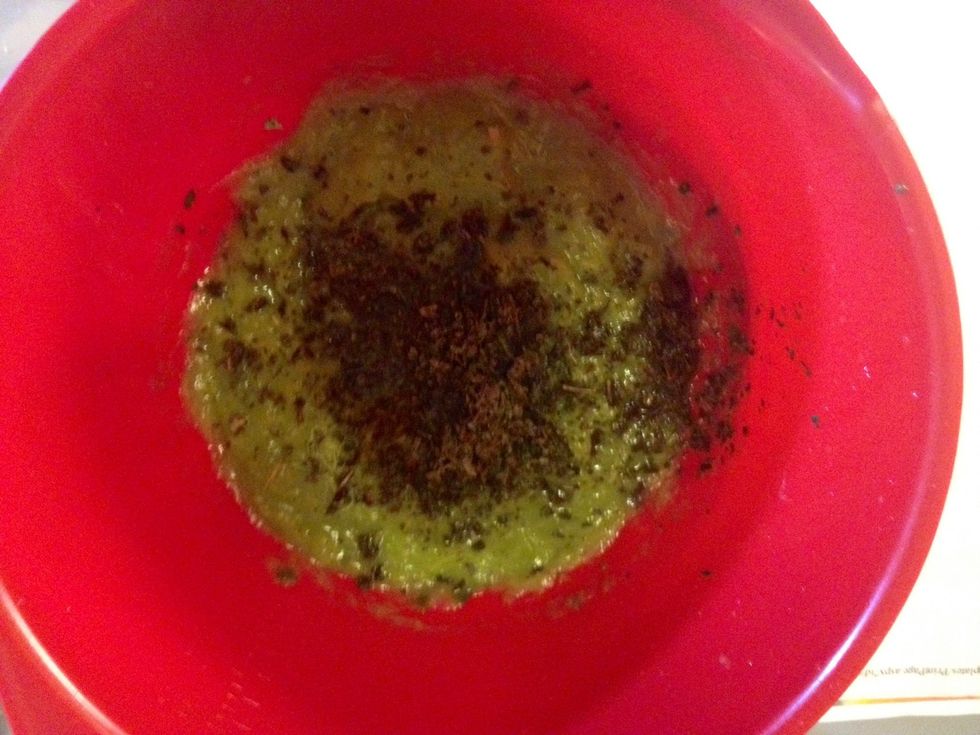 Add basil. Of course it tastes so much more with fresh basil but I forgot to buy it, so here I've used frozen (maybe 2-3 tblsp).
Stir and add crème fraîche.
Stir well.
The chicken has got enough color. Add 100-150 ml of the water the veggies were cooked in.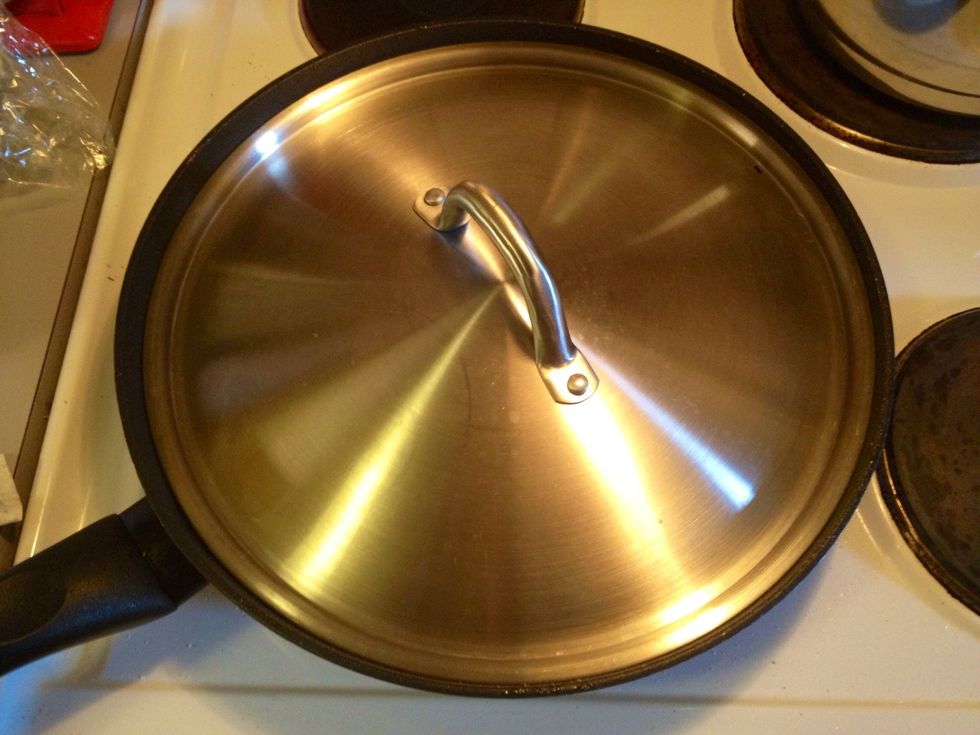 Put on a lid and simmer for about 10 minutes. Then add the lovely green sauce to the chicken pan.
Like so. Make sure the fillets are covered.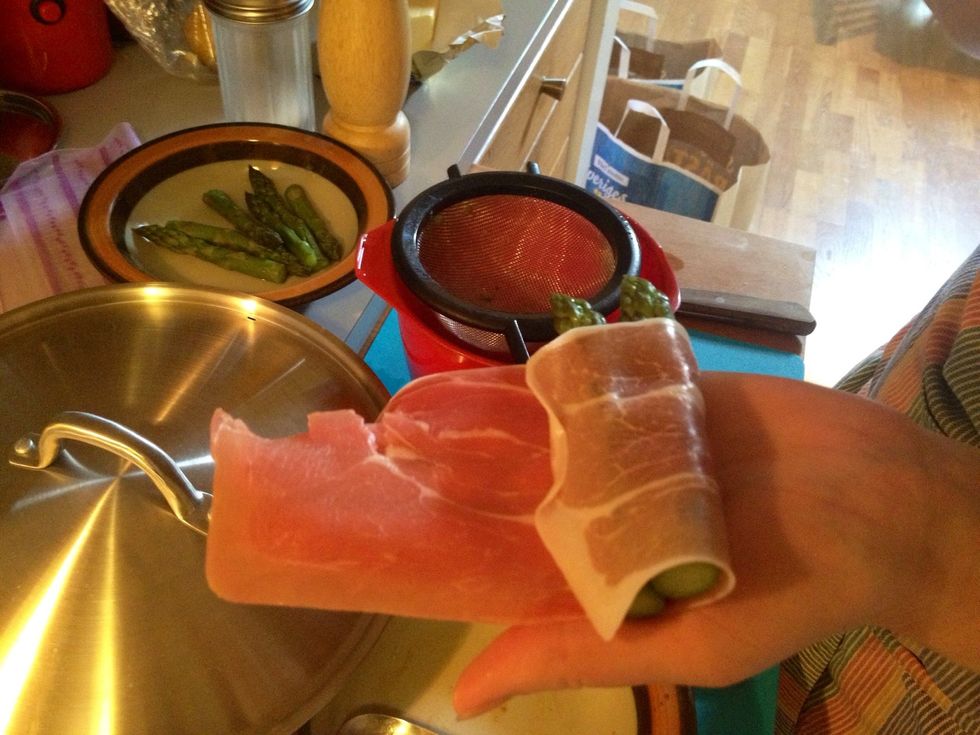 Roll 2 asparagus in a slice of ham and put it on top of each fillet.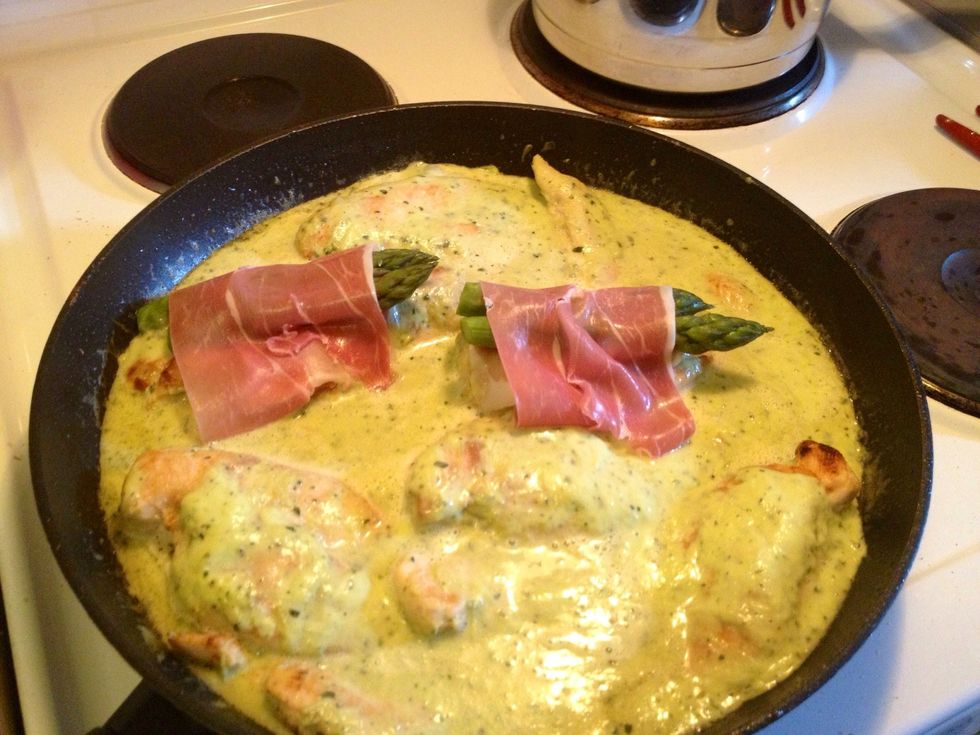 Like so.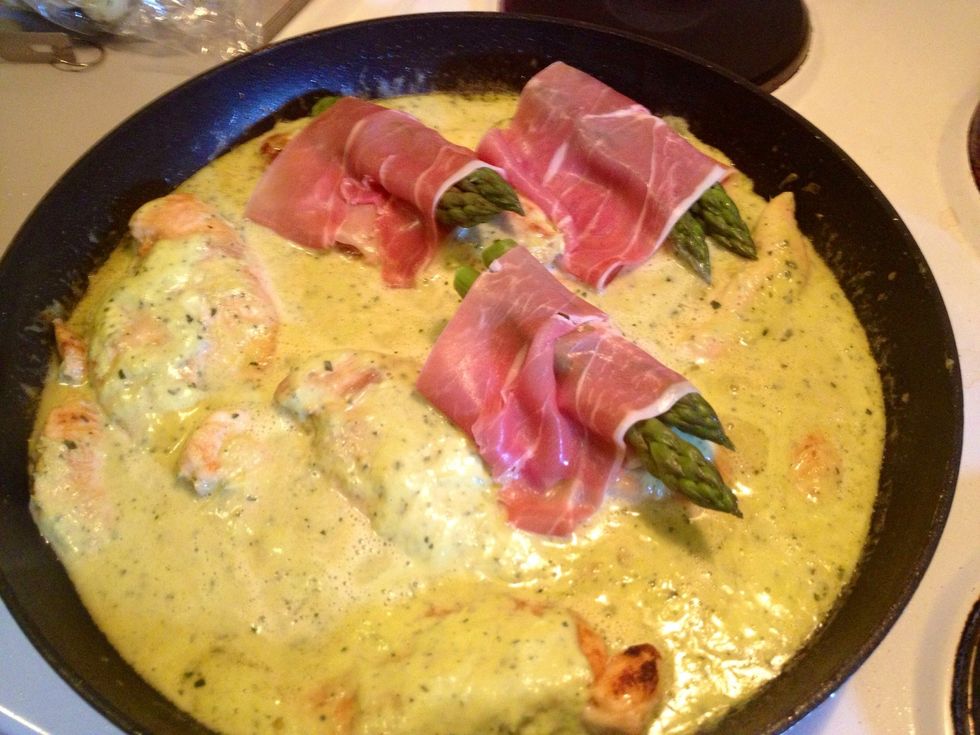 One more...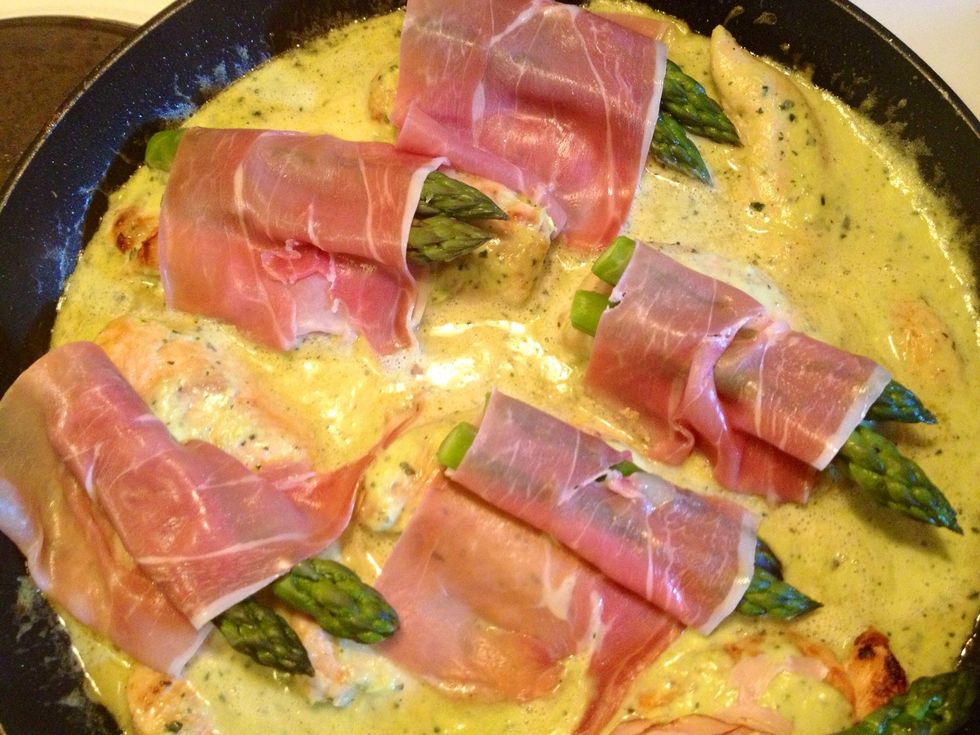 And yet a few more. Here I've used prosciutto but it also works with regular smoked ham.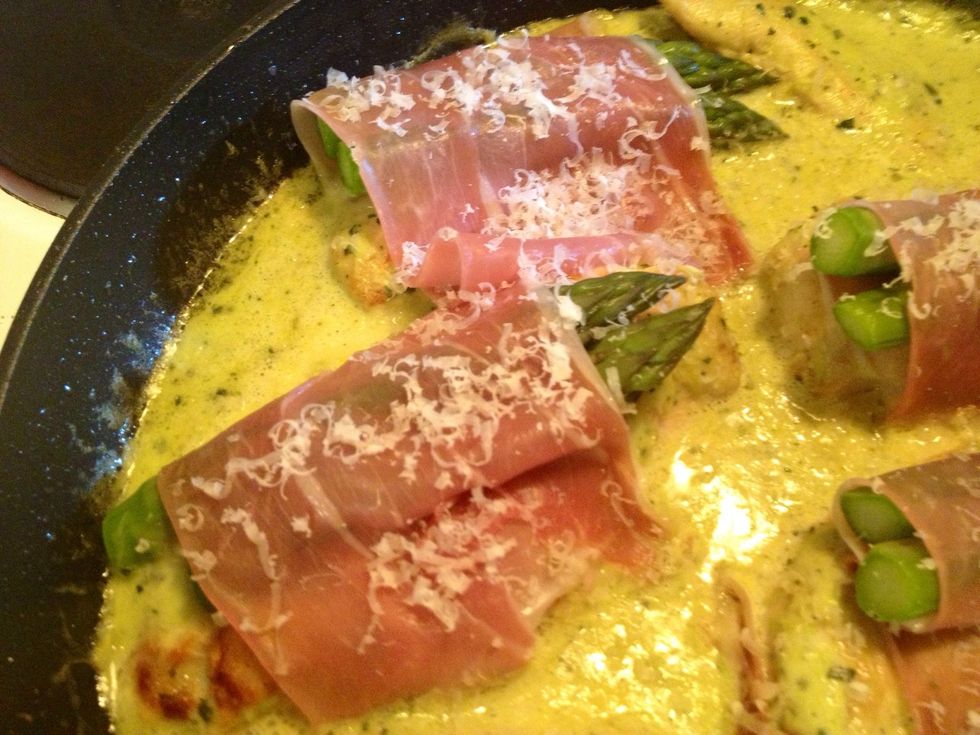 Add grated parmesan.
And some black pepper.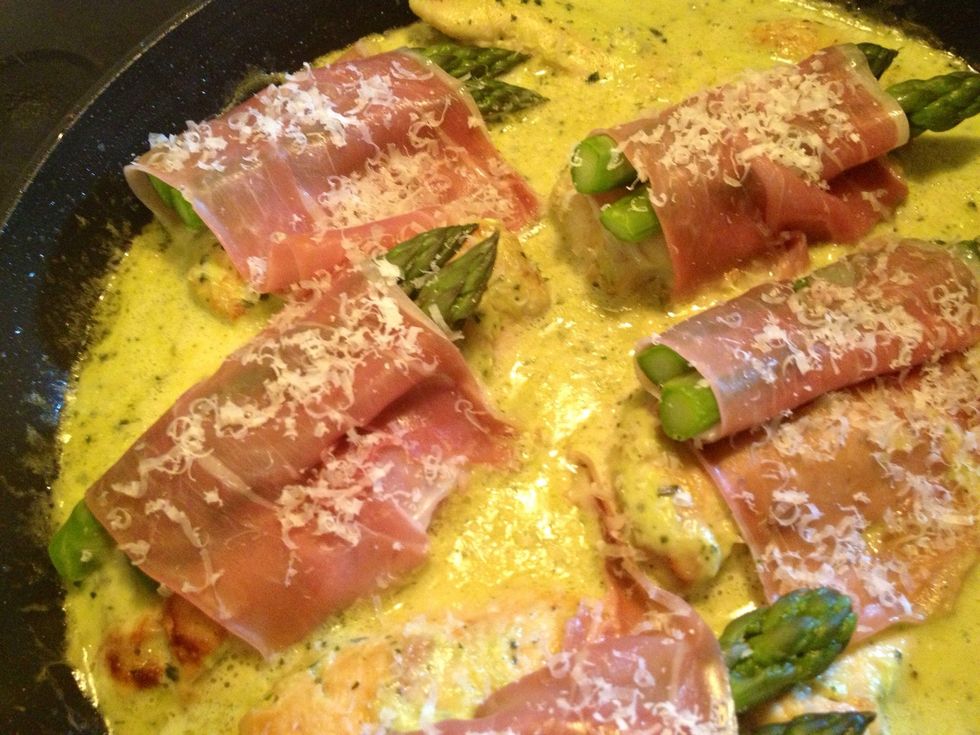 Enjoy a spring inspired dinner!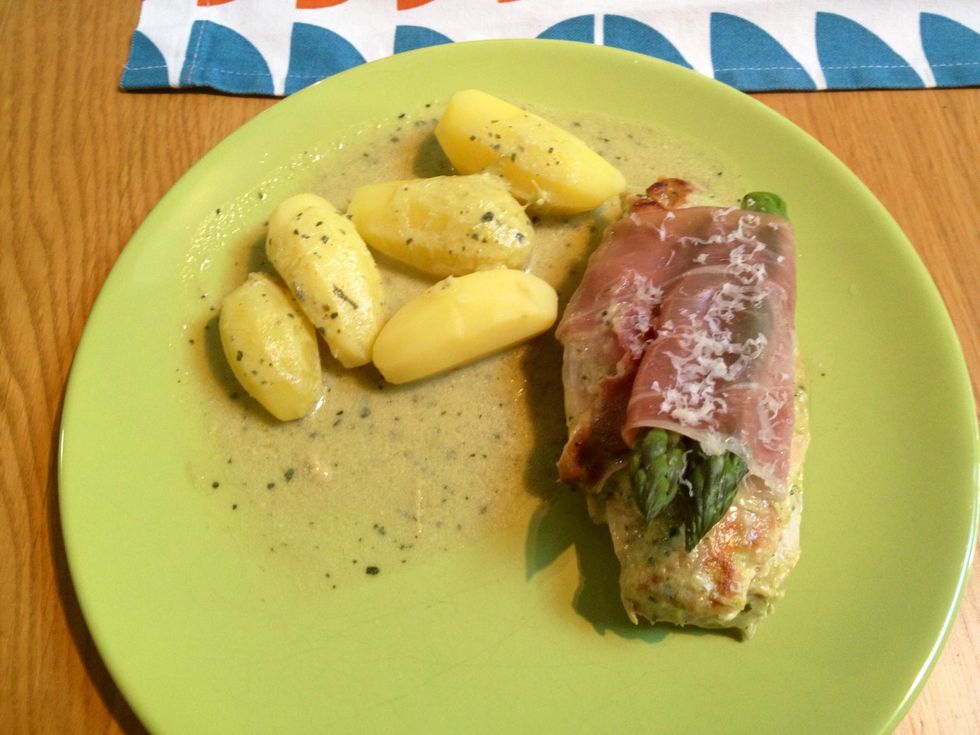 Serve with boiled potatoes and/or a salad.
4.0 Chicken fillets
4.0 slices of prosciutto or smoked ham
250.0g Asparagus
1.0tsp Salt
1.0tsp Sugar
4.0Tbsp grated Parmesan cheese
The sauce:
The thick parts of the asparagus
100.0ml Crème fraîche
100.0ml of the water the asparagus was cooked in
1/2 of a basil pot
Salt & pepper
Karin Siöö
Lives in Sweden. Gets inspiration from trips, blogs & international students I meet at work.