Most desserts such as cakes, sweet pastries, cookies etc calls for scientific precision and artistic flare. Thankfully this dessert is more forgiving and doesn't require precise measurement.
What you do require is to TASTE and adjust according to your tastebuds. For those who do not like alcohol - you can omit it altogether or use vanilla extract.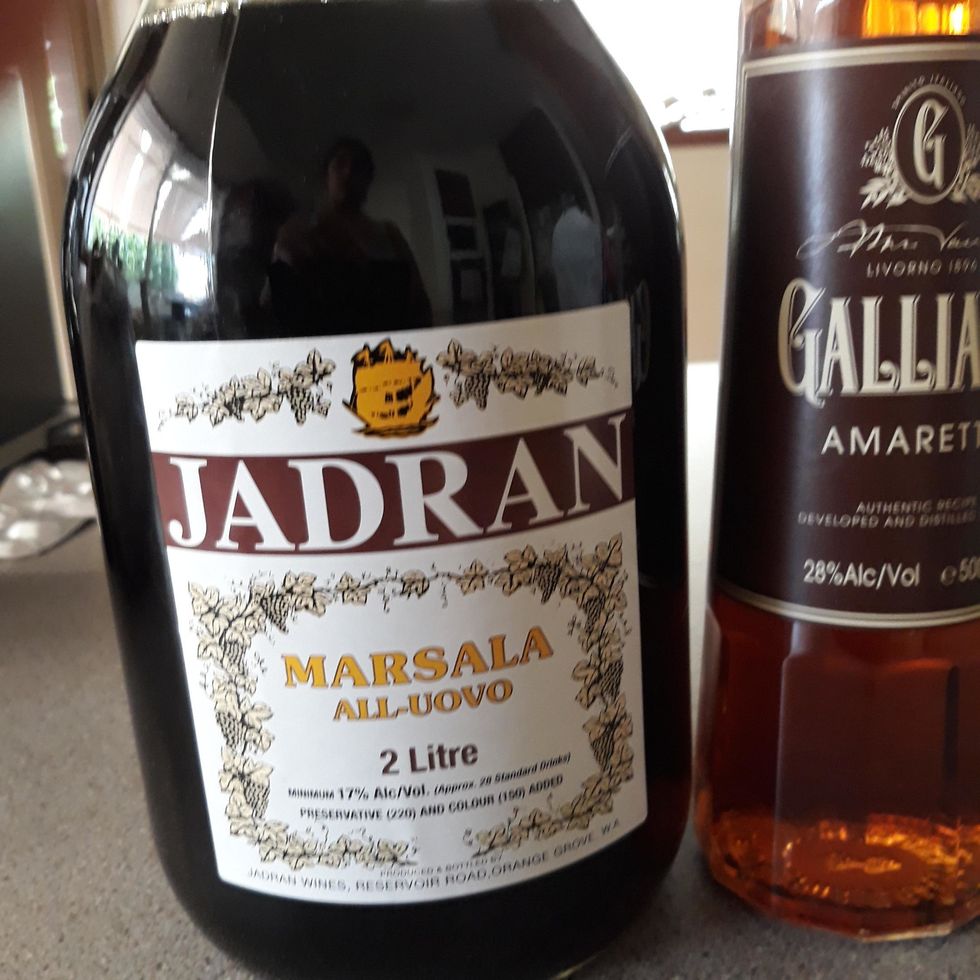 Some option of alcohol you can use are - coffee based liquers (Kahlua, Tia Maria), Chocolate based liquers (Baileys, Cream De Cacao), Sambuca,Ameretto, Marsala, Rum or any Fortified Italian Wine
First select the serving dish. Now you can work the amount of filling thats appropriate.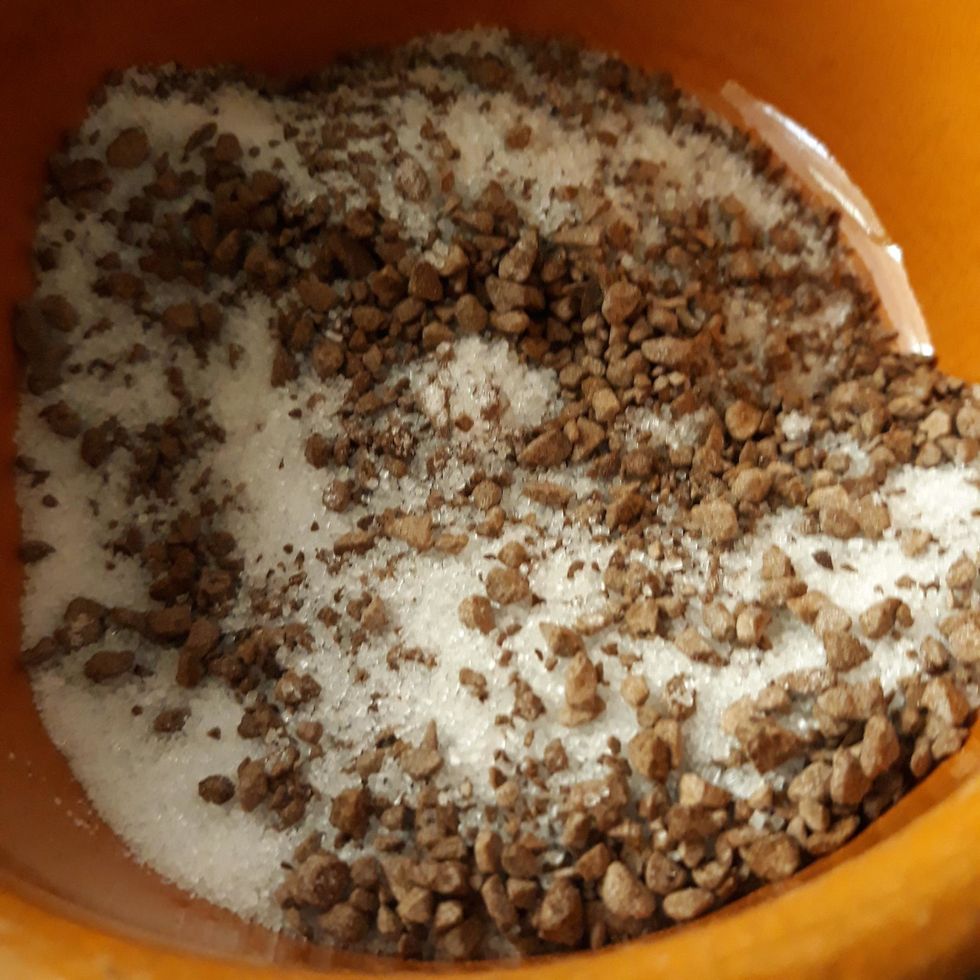 You can use fresh brewed black coffee or coffee granules with your desired amount of sugar.
If you use granules add hot water. Add your preferance of alcohol. I like about 1-2 tspn. Give it a good stir. Ensure you have enough liquid to soak all sponge fingers.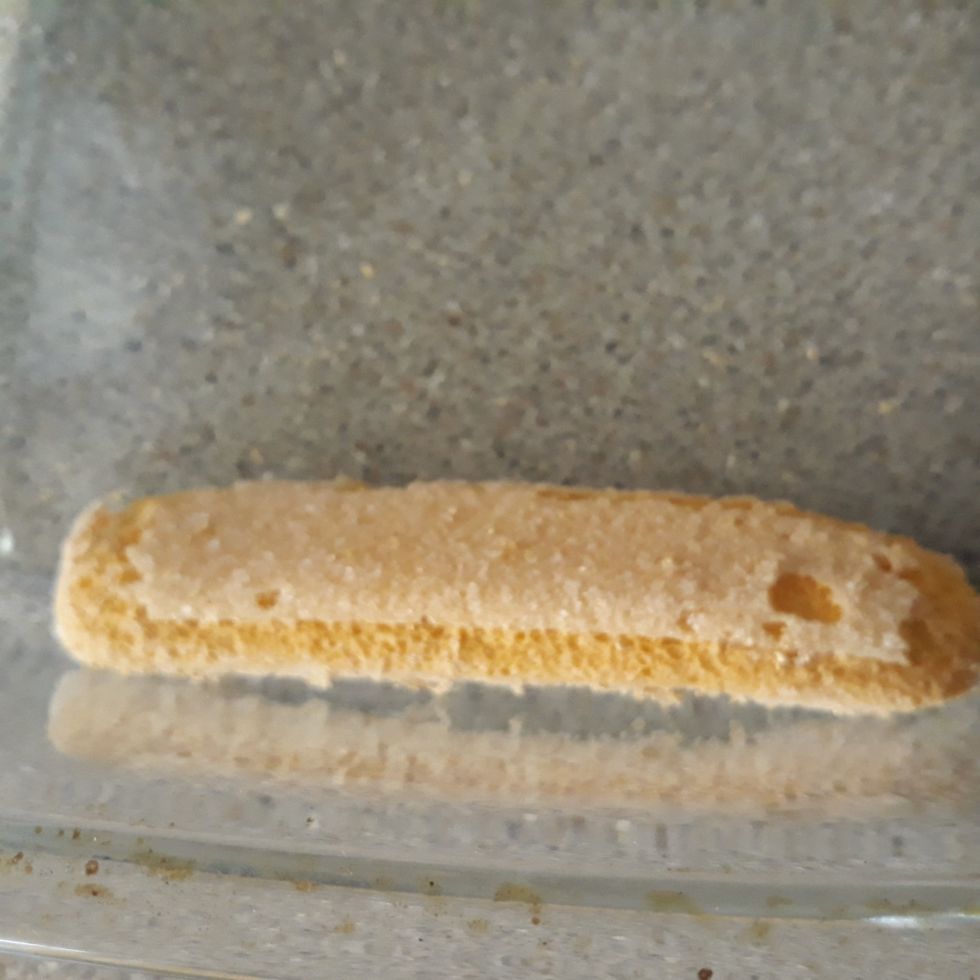 This is a Savoirdi biscuit. Other alternative to this are dry sponge cake slices, rusk, plain biscuits, Vanilla loaf cake or even Madeira Cake.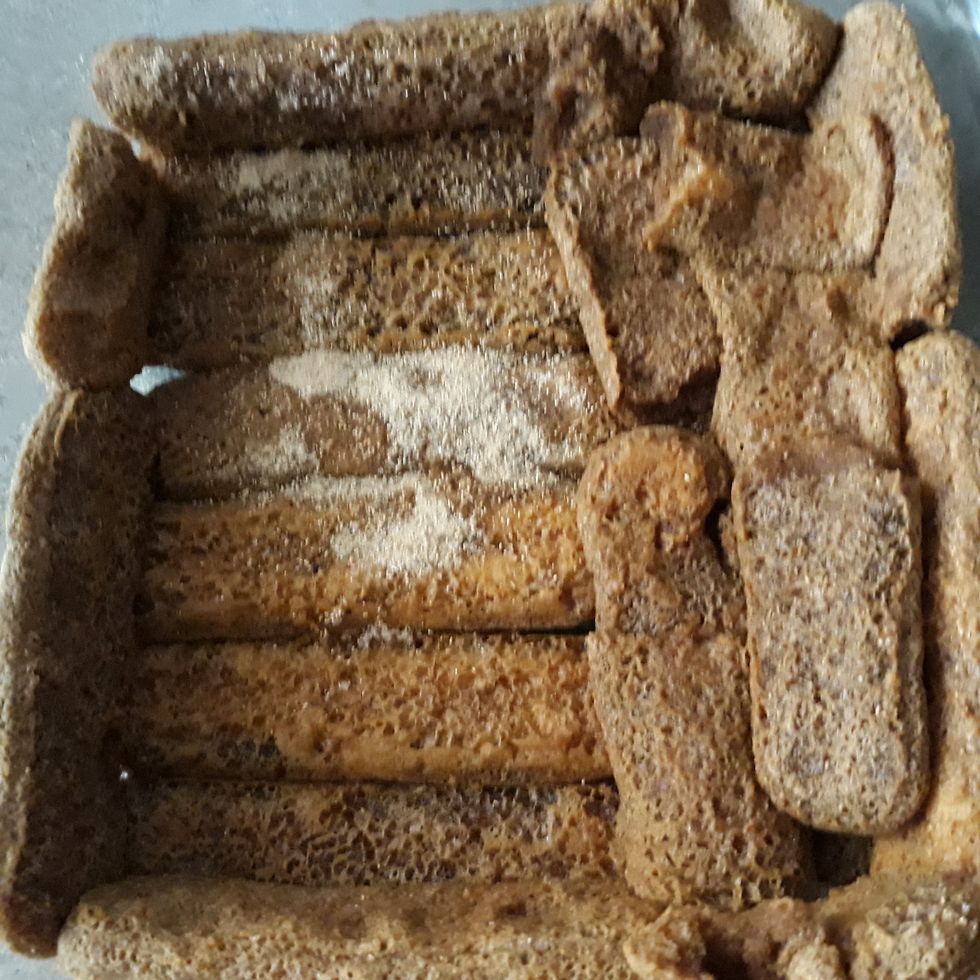 Dip the Savoiardi in the coffee solution and line it in your serving dish.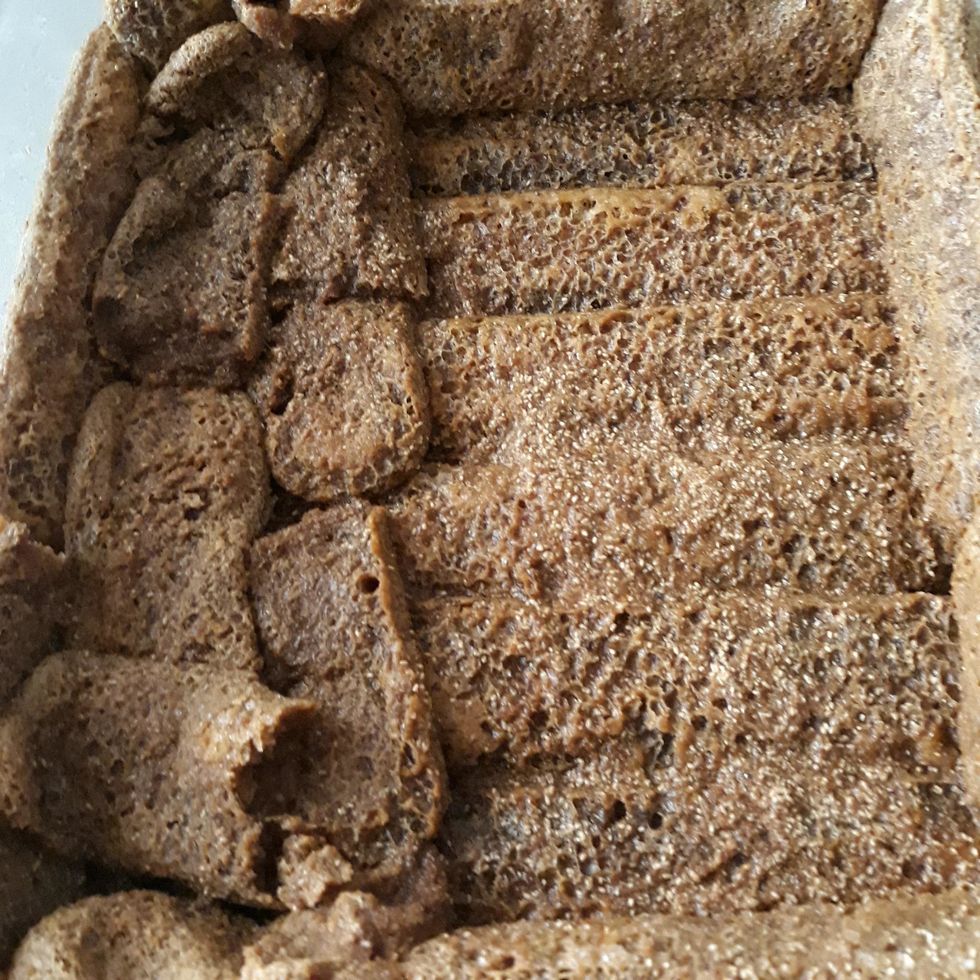 Line them up so it covers the base of your dish snugly.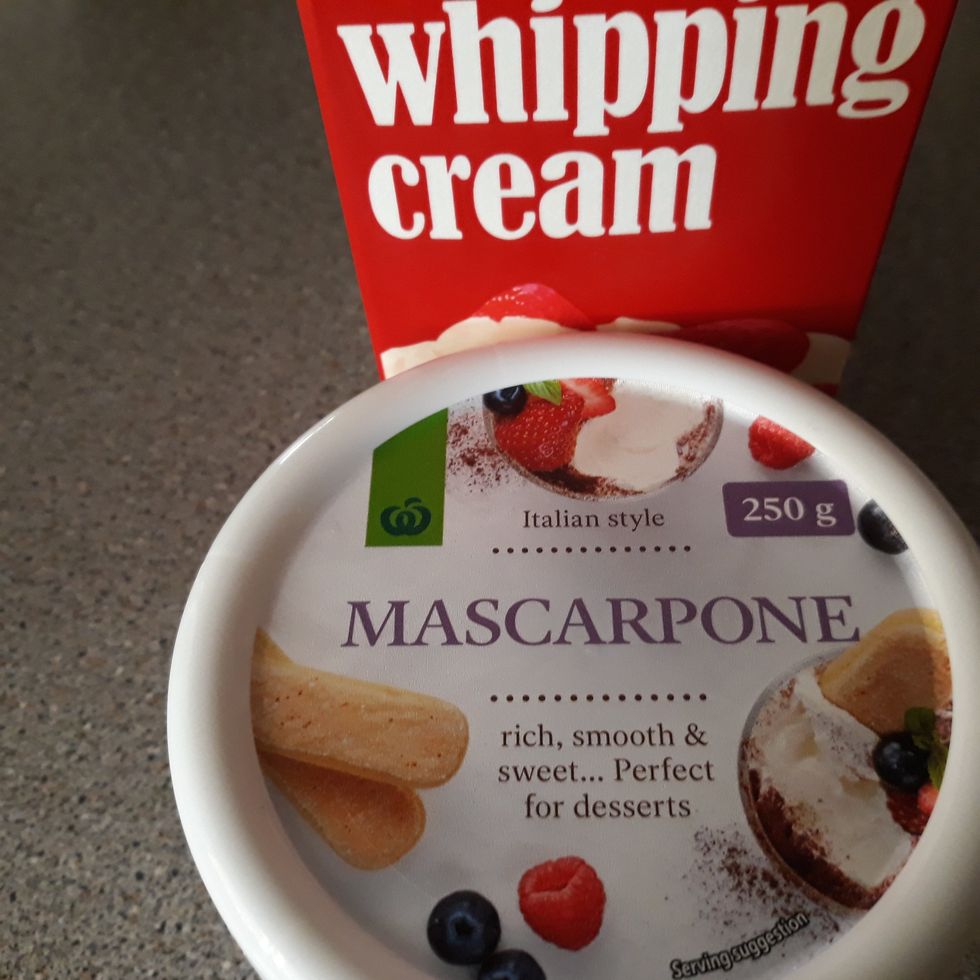 Now for the filling.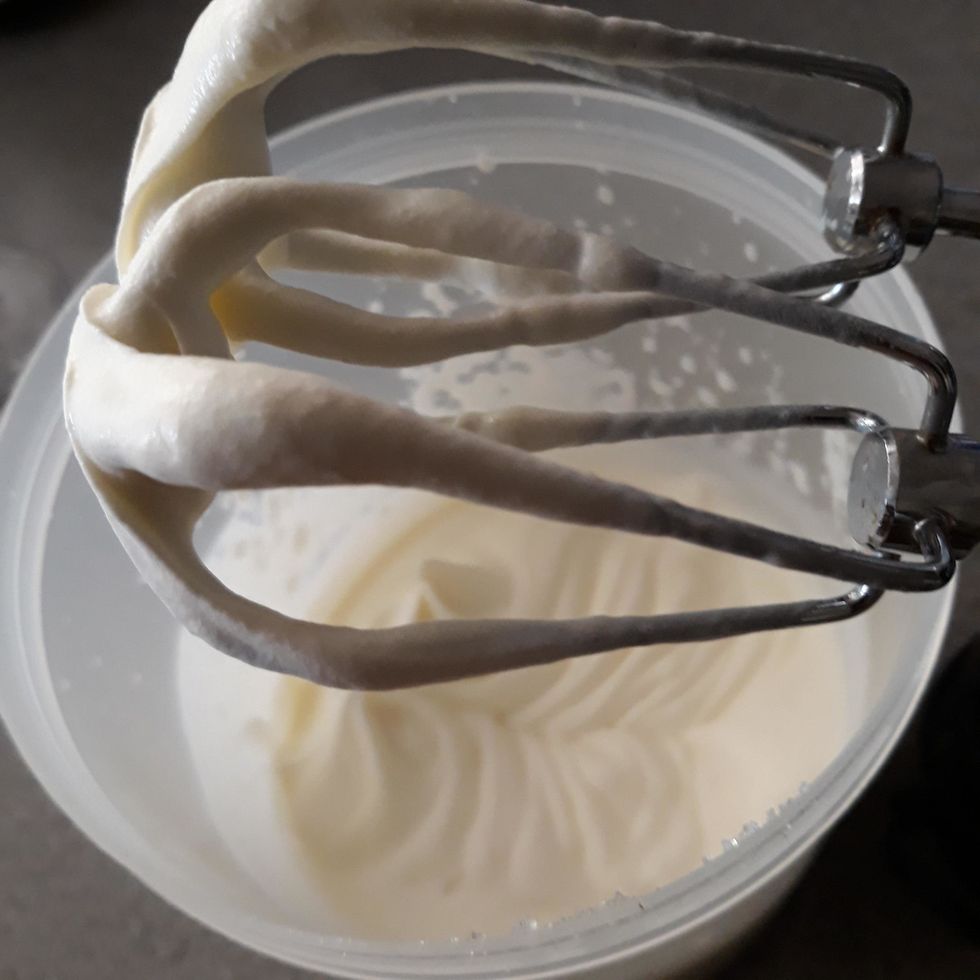 Whip some cream with sugar and some vanilla extract or 1/2 tspn of your preferred alcohol. The more mascapone you add the lighter the tiramisu taste against the whipped cream.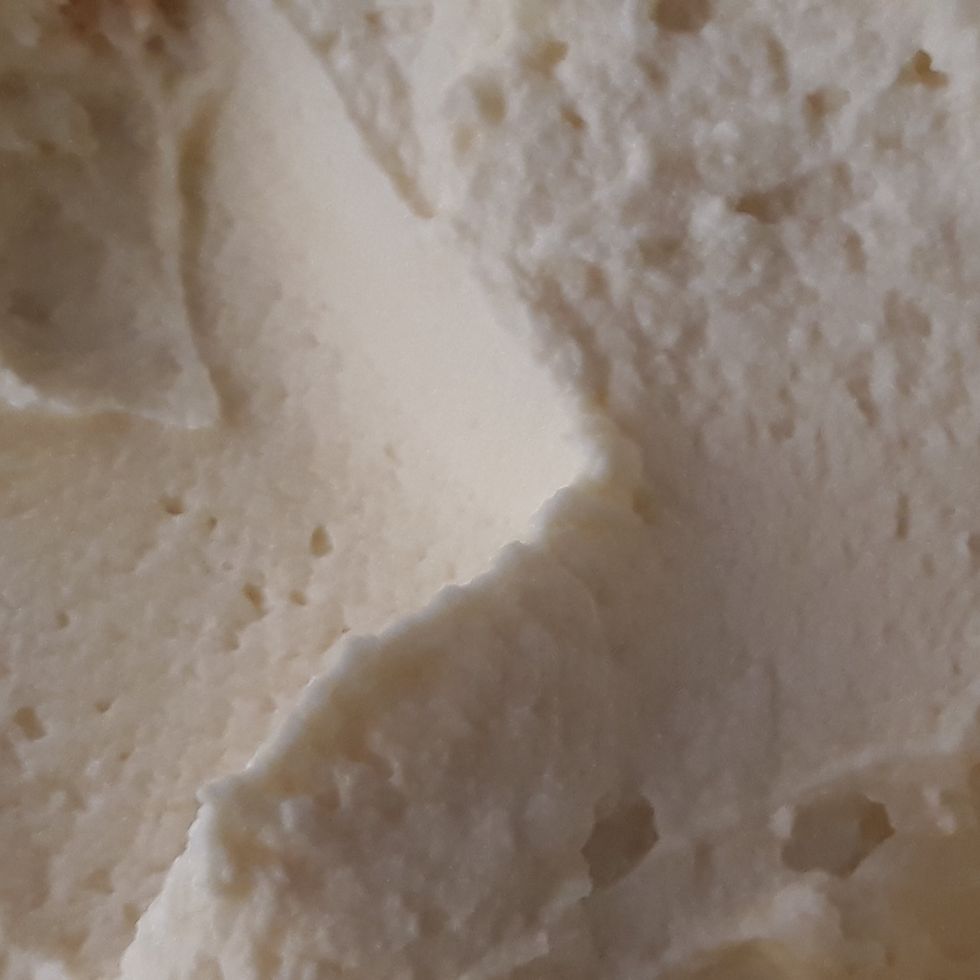 Once it reach stiff peak - I use a spatula to fold in the mascapone. Taste and adjust the sugar.
Spread this evenly over the Savoiardi biscuit. You can repeat this 2 layers if you prefer.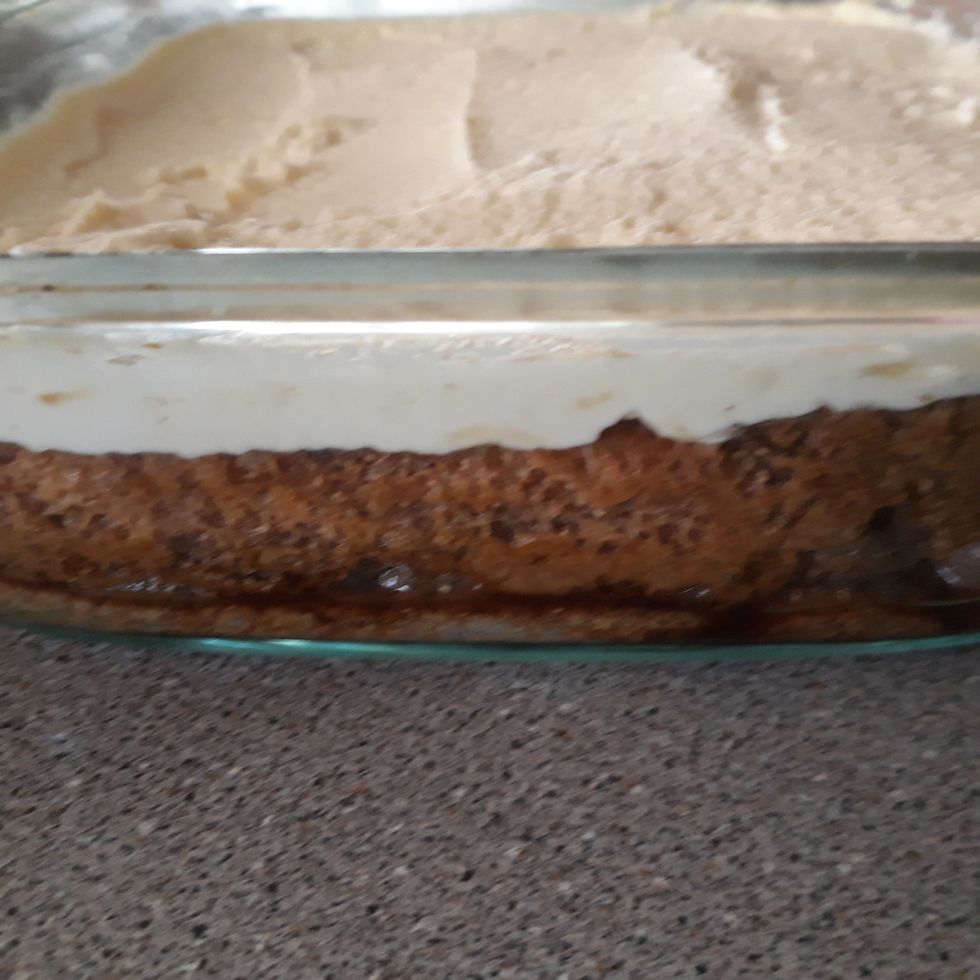 Once you are happy with all your layers - refridgerate it for an hour or so.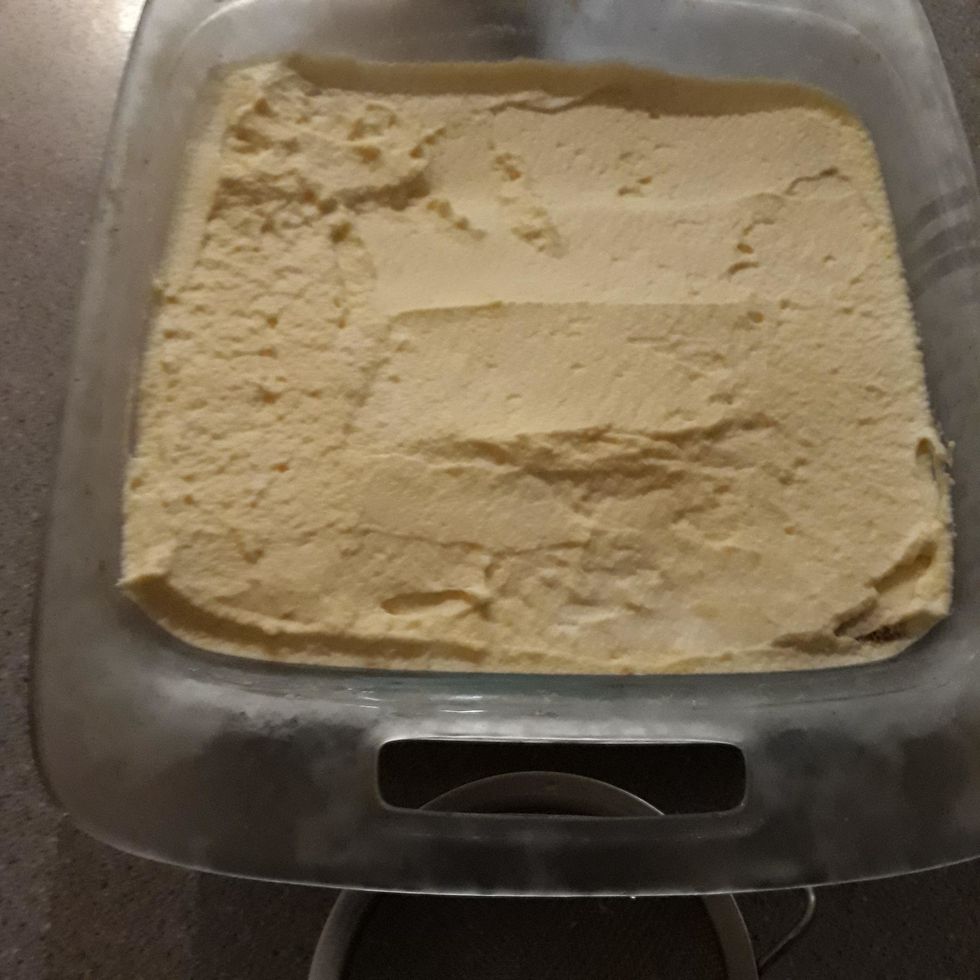 After an hour - you can spred some chocolate on top. One way is to use a sieve and spread unsweetened cacao powder. Another is to grate dark or plain milk chocolate on top on the mascapone layer.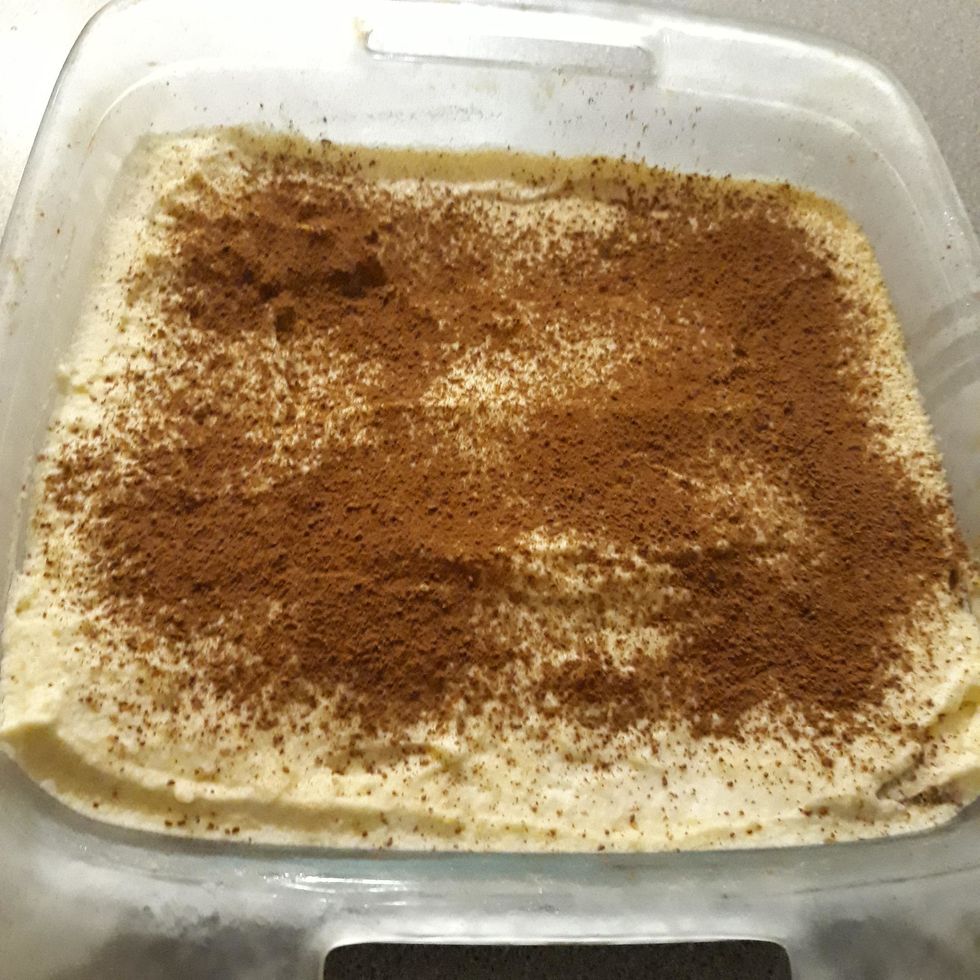 My preferance is unsweetened chocolate on the top as there is enough sugar on the cream and biscuit base.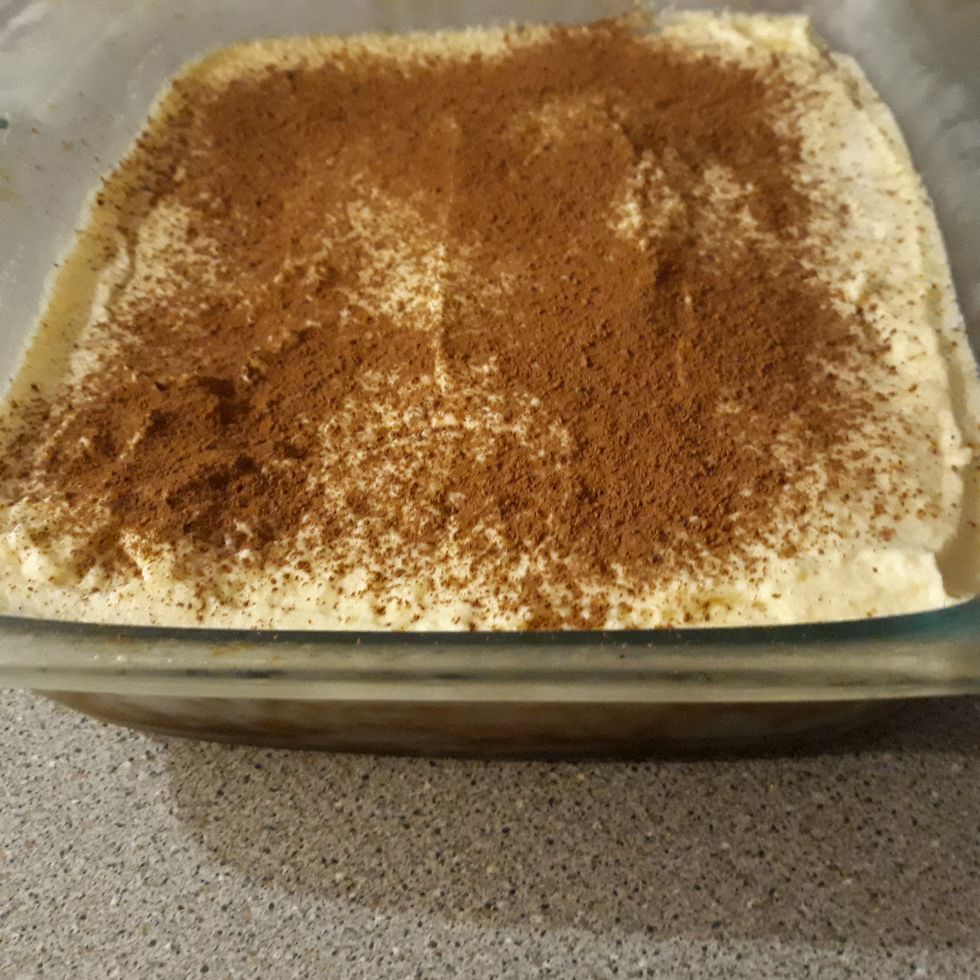 You can make this in a large dish as I have or prepare it in small clear glass or ramekins.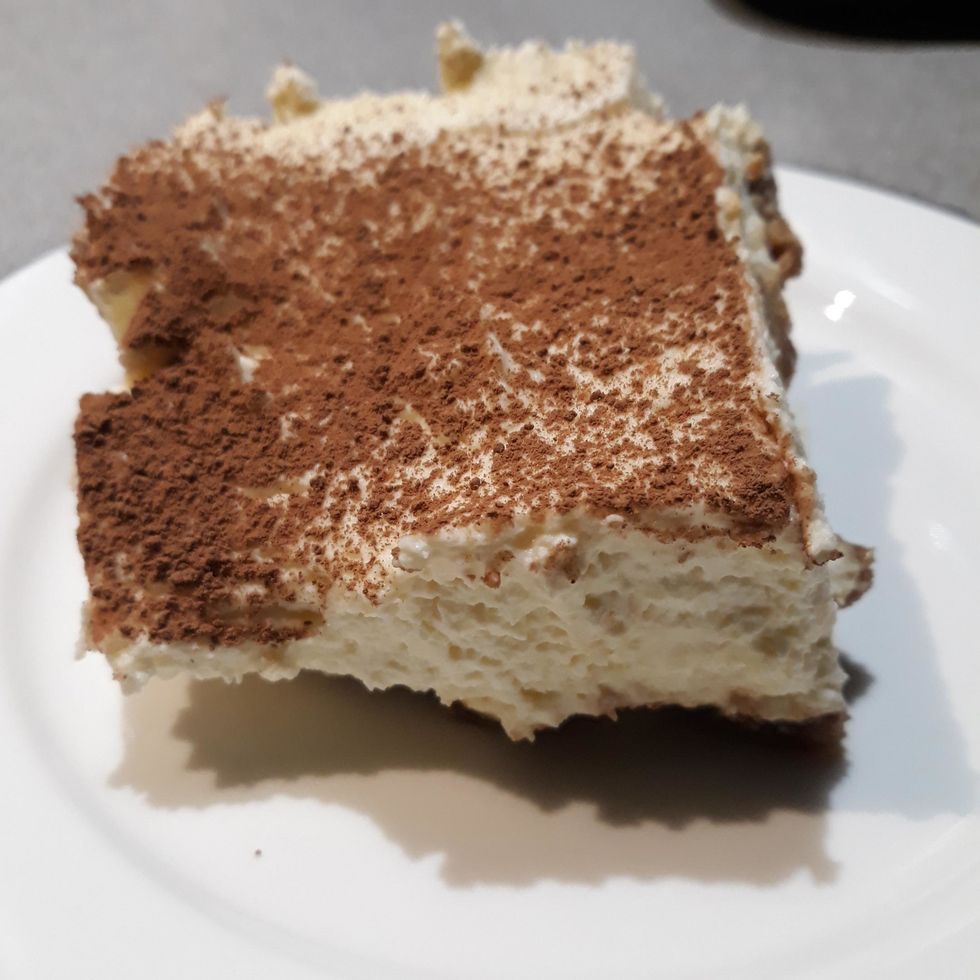 This always reminds me of an Italian version of Trifle.
Enjoy this chill. Its certainly a good pick me up!
Savolardi Lady Fingers
Coffee
Sugar
Mascapone
Cream
Chocolate
Optional
Vanilla
Sweet Alcohol (see options)