Check Your Answer on a Subtraction Problem
1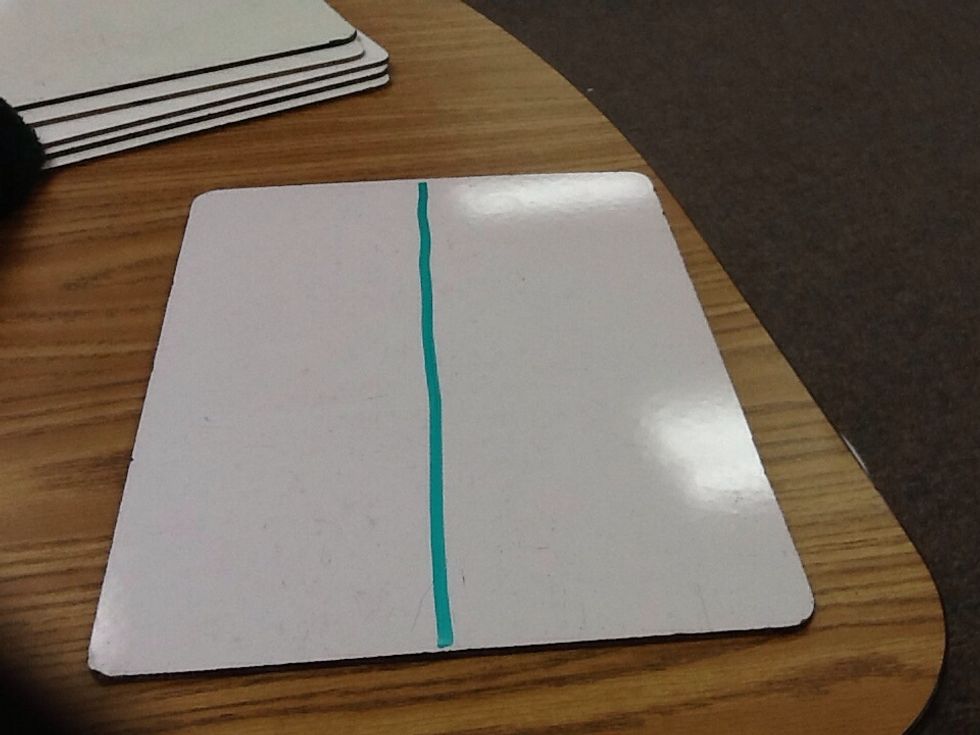 Draw a vertical line down the middle of the board so you have two sides.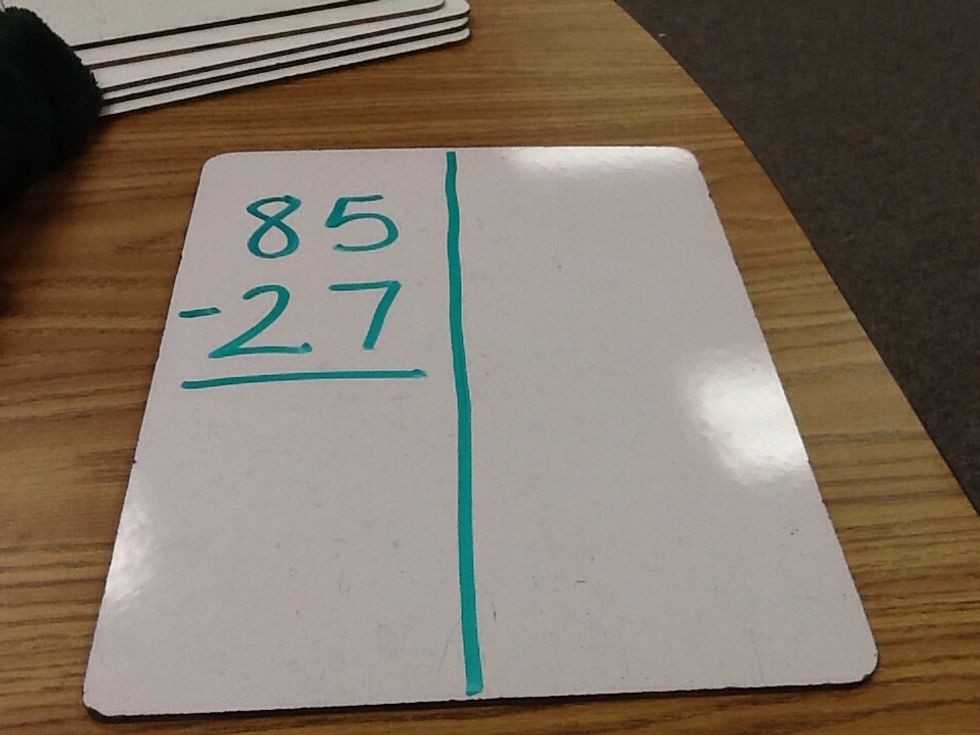 Write your math problem on one side of the whiteboard.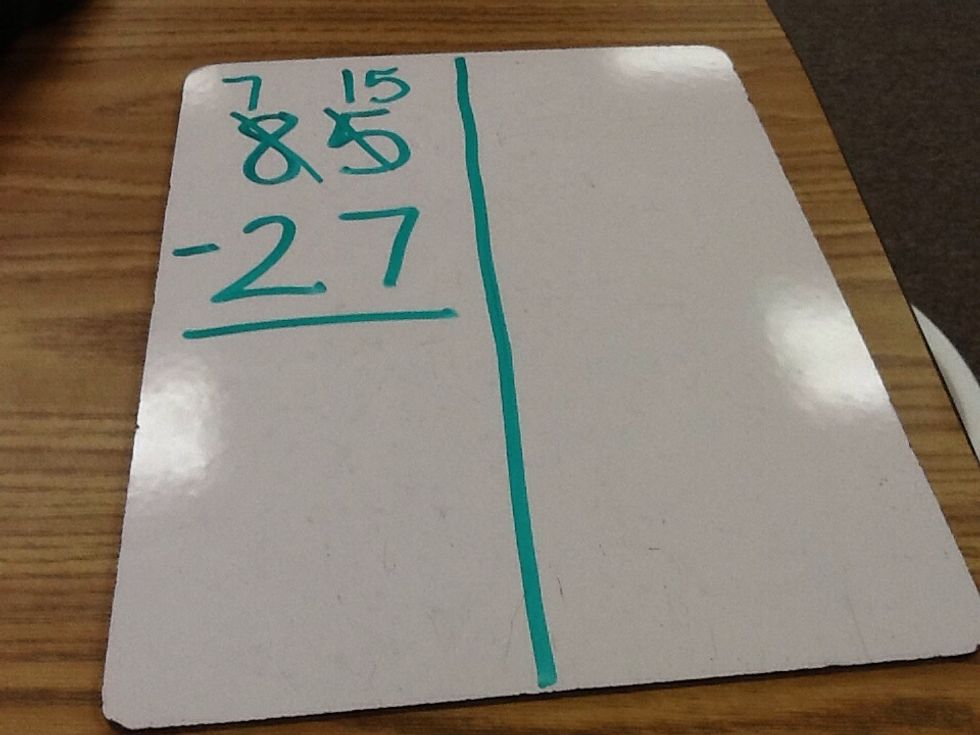 Trade tens for ones if you need to.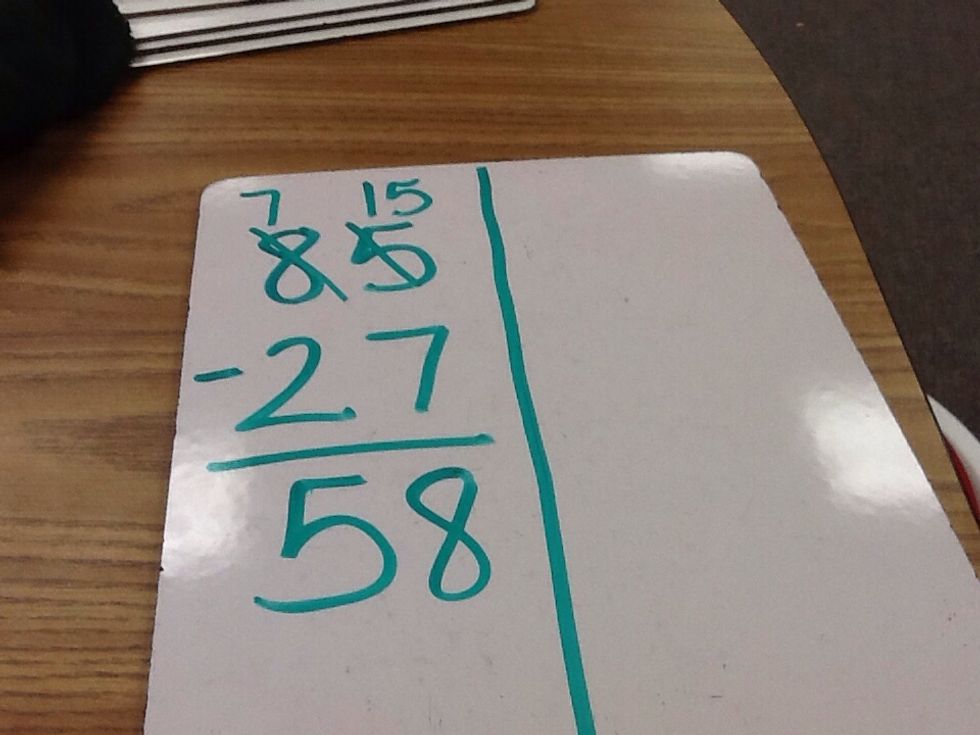 Work your problem and write your answer?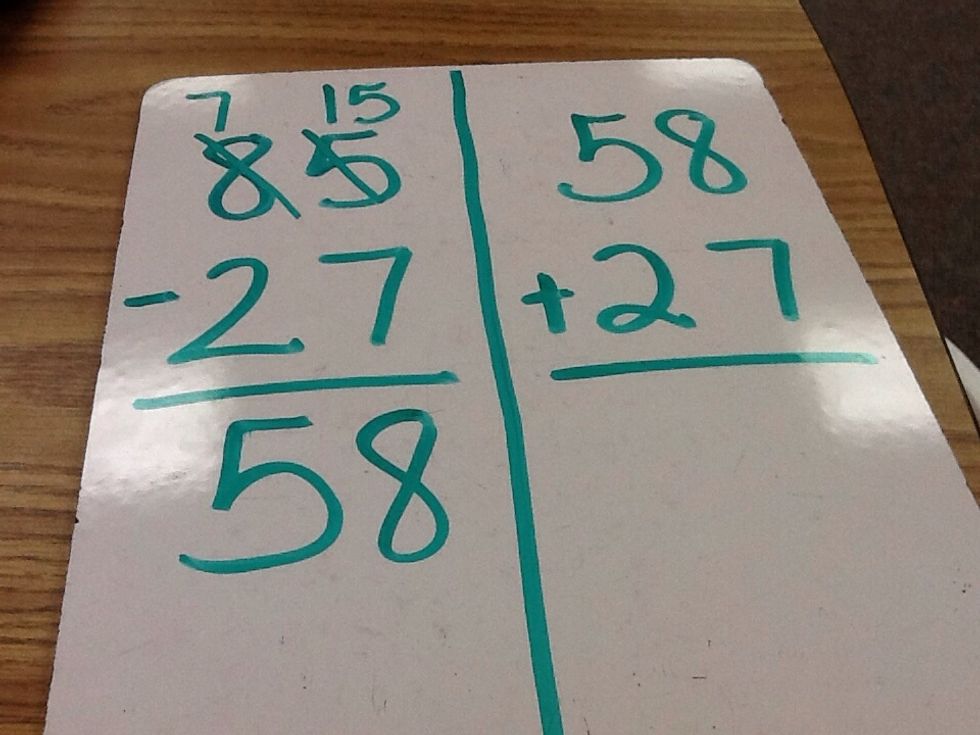 On the other side of your board, make an addition problem using your answer and the smaller number in your origional subtraction problem.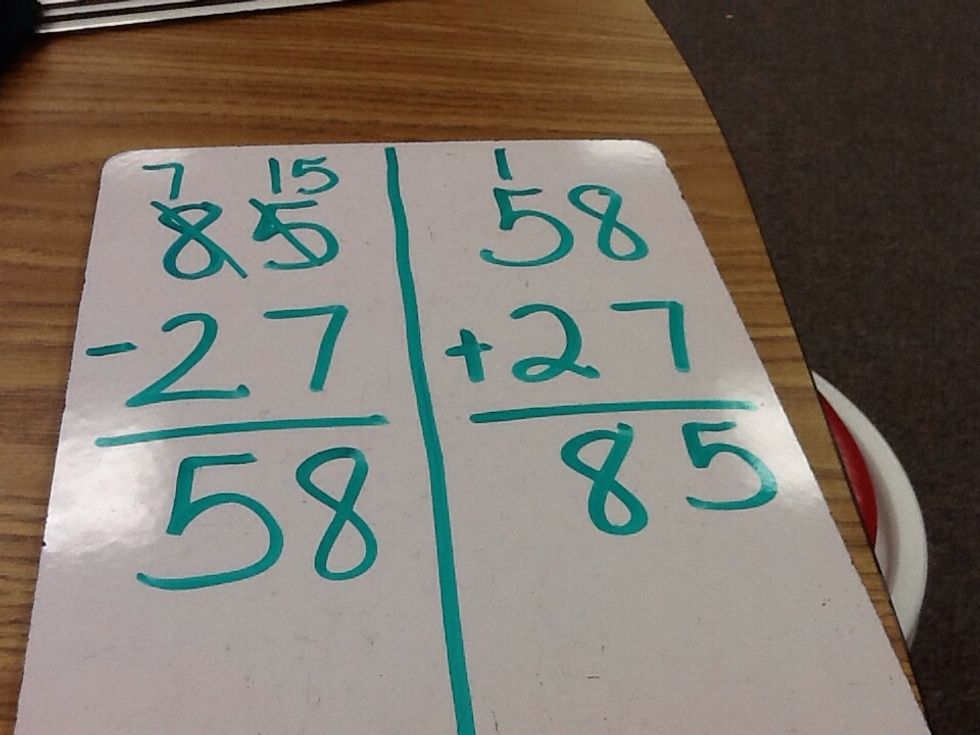 Work the math problem and write your answer.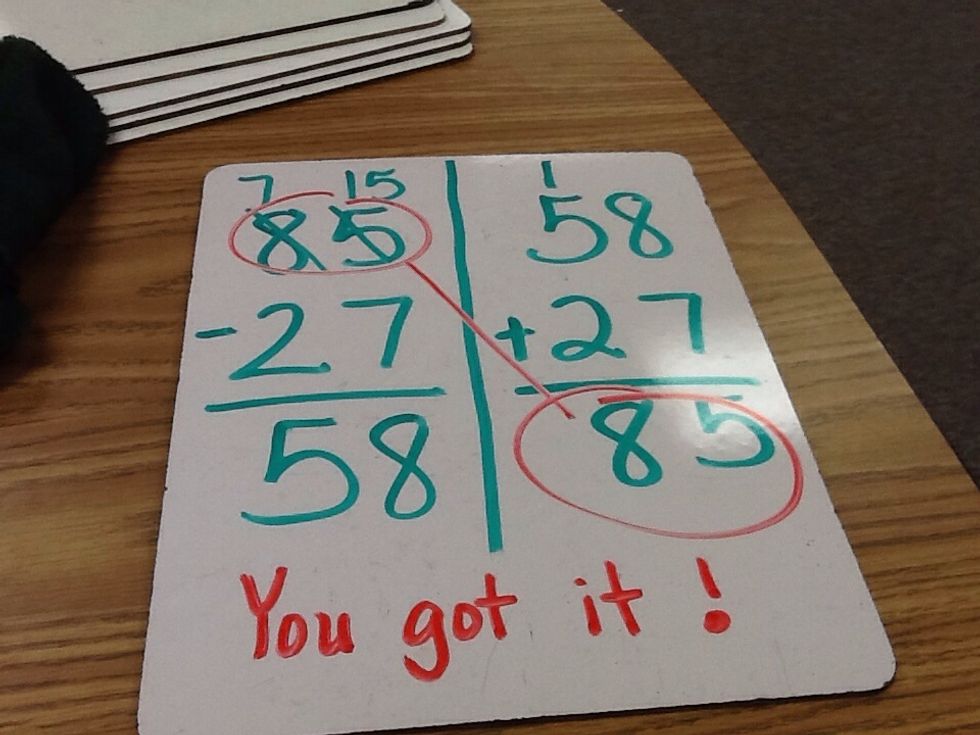 Your answer should match the top number in your subtraction problem!
White board
Marker
Eraser
Loretta Stelk
Second Grade teacher, mother of two wonderful teenage boys, love to read and spending part of my summer learning new things to take back to my classroom!