Check the Air Pressure in a Lawnmower Tire.
2
Grab your air pressure checker.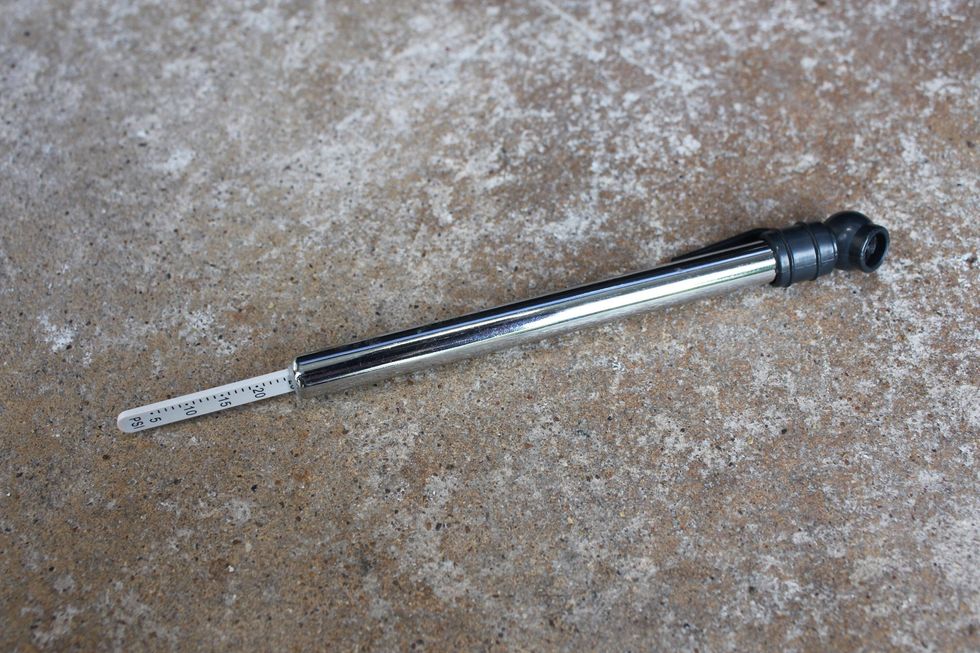 Unscrew the air valve on the rim.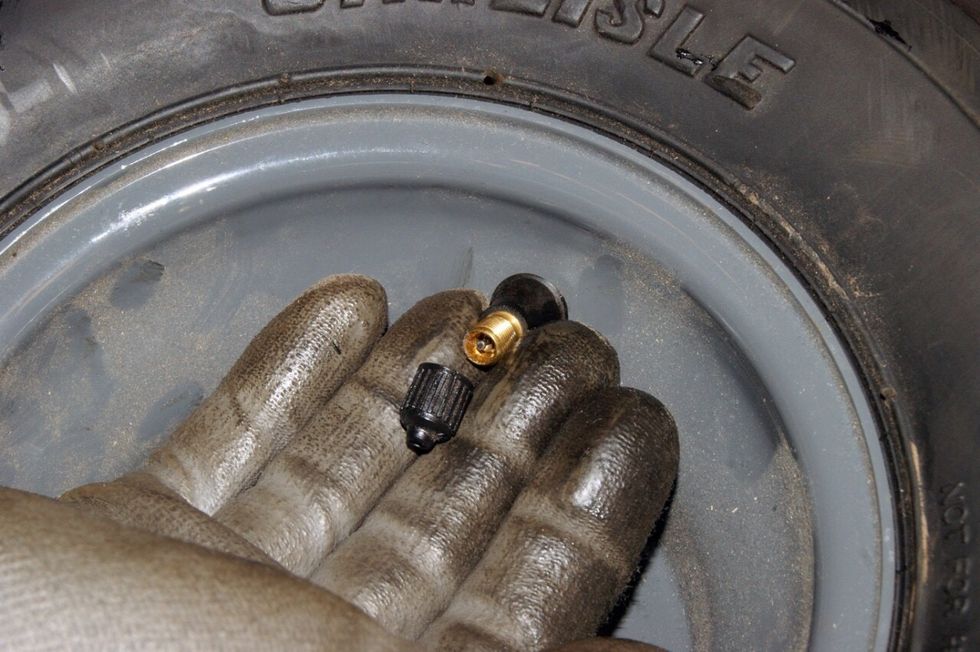 Hook the pressure check onto the air valve.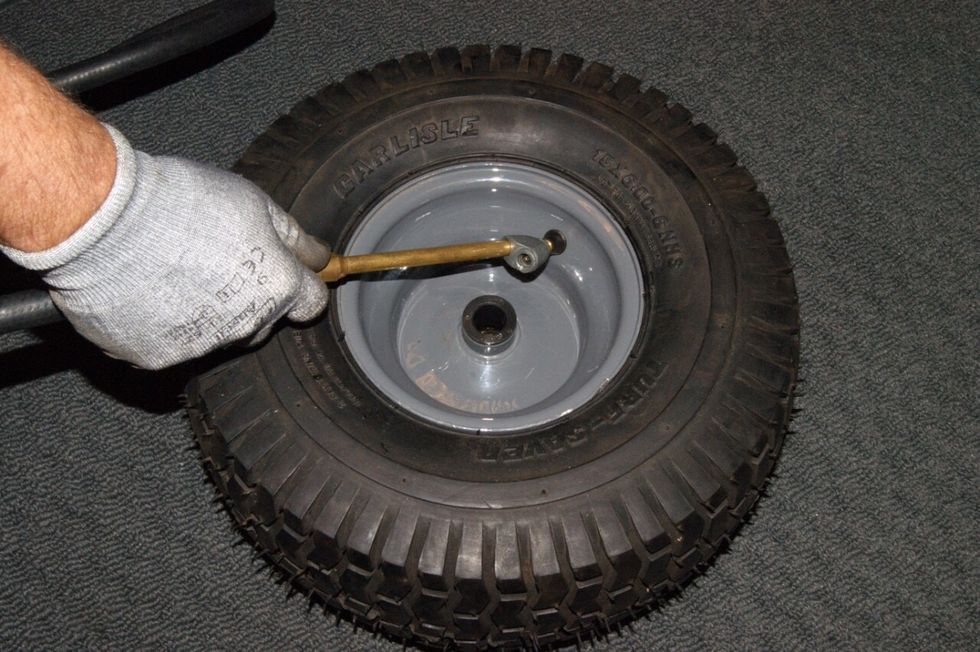 If the tire is under the recommended amount of air pressure find the recommended amount on the tire.
Air the tire up to the recommended amount. With your air compressor.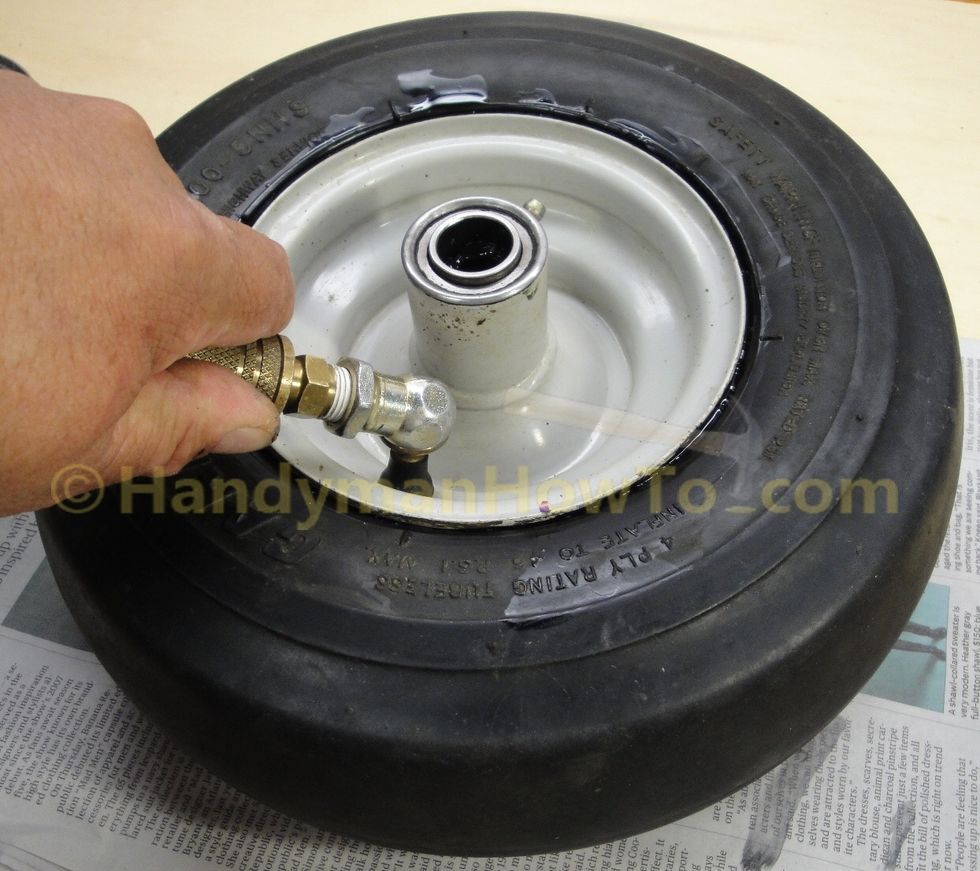 Once you have filled it up too the recommended amount check the pressure with your pressure check.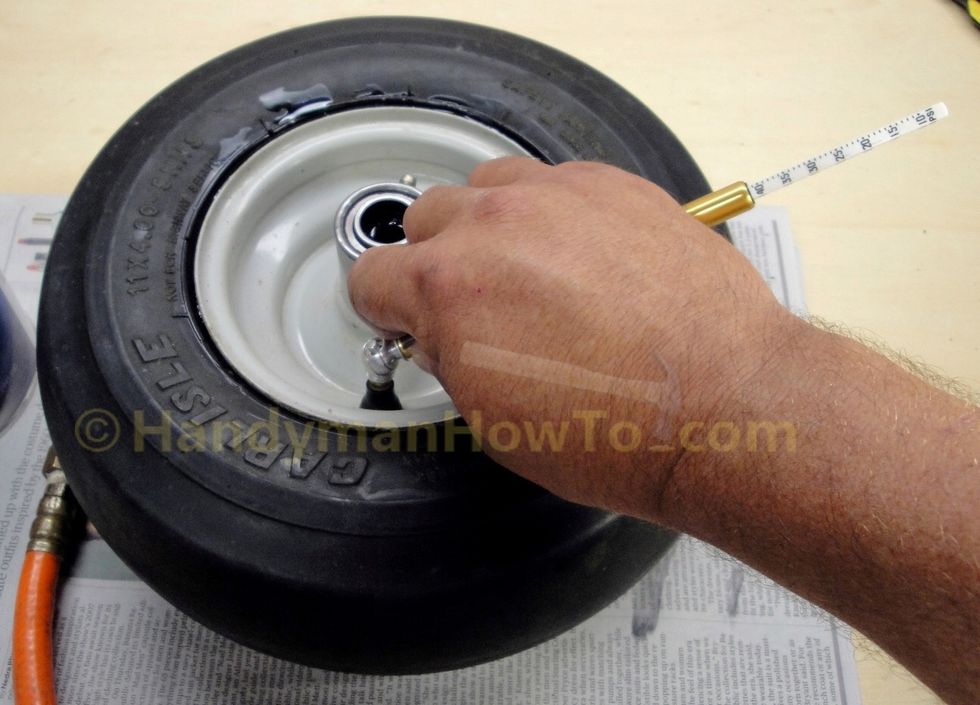 Screw the cap back onto the air valve.
Then put away your supplies.
These are the supplies you need.
1.0 Air pressure checker.
1.0 Air compressor.
1.0 Air hose.
1.0 Lawnmower tire with a rim.