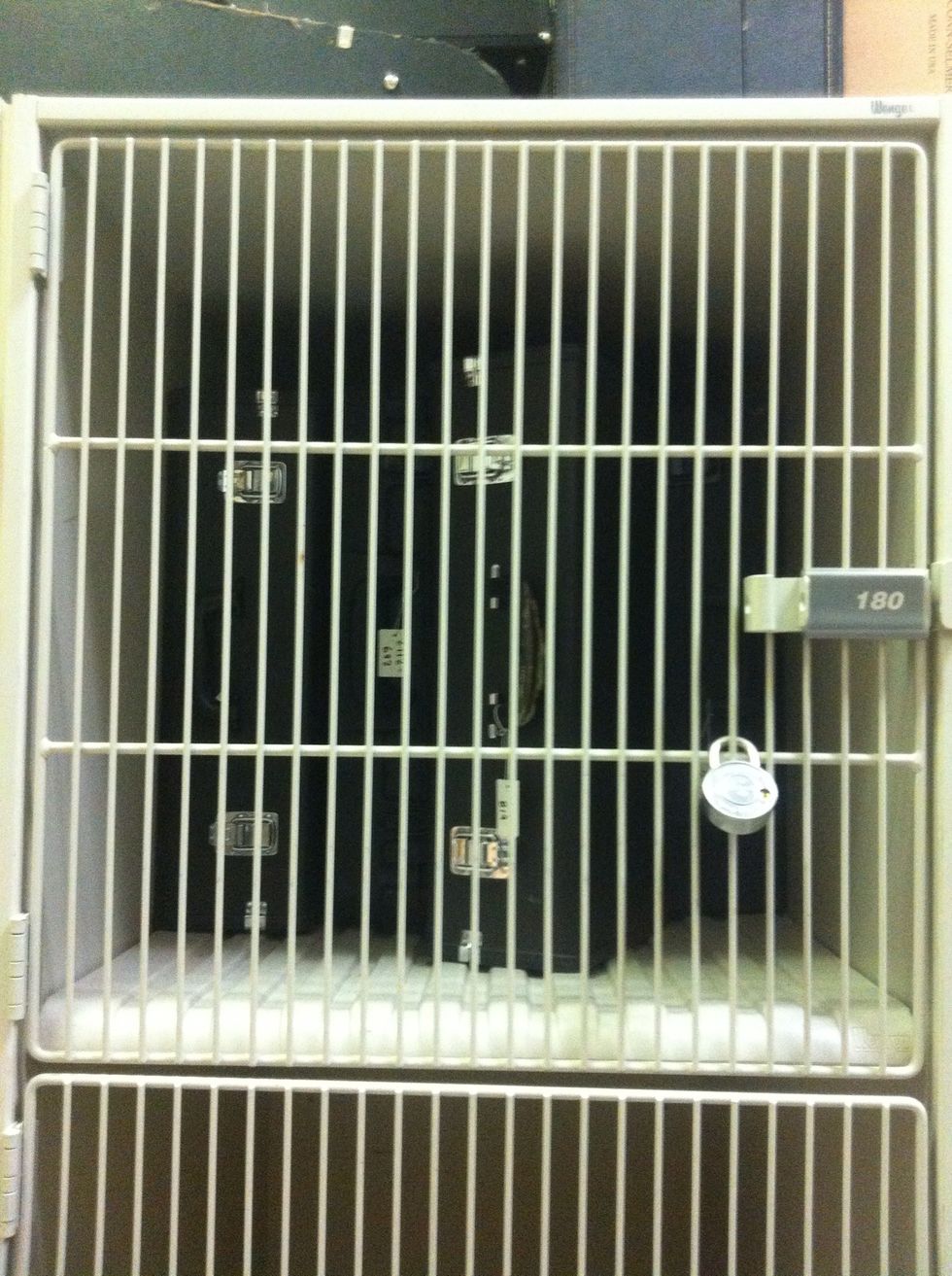 Find the instrument in its locker: 180- Trumpets | 167- Flutes and Clarinets | 195- Trombone and B. Clarinet | 169- Saxophones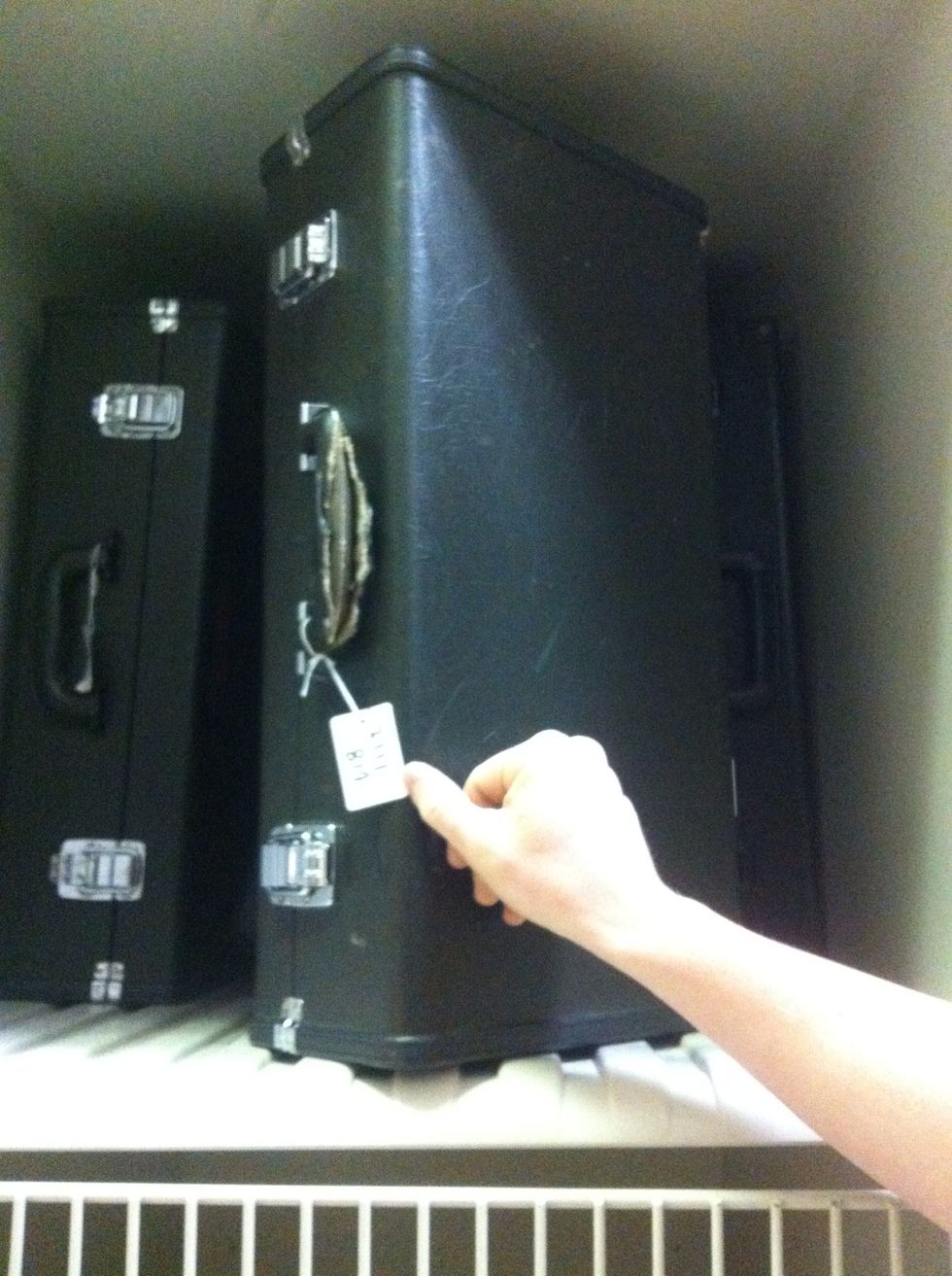 Find the instrument and then look at its tag. If it does not have a tag, do not take it. If the tag has a big zero on the back, the instrument does not work.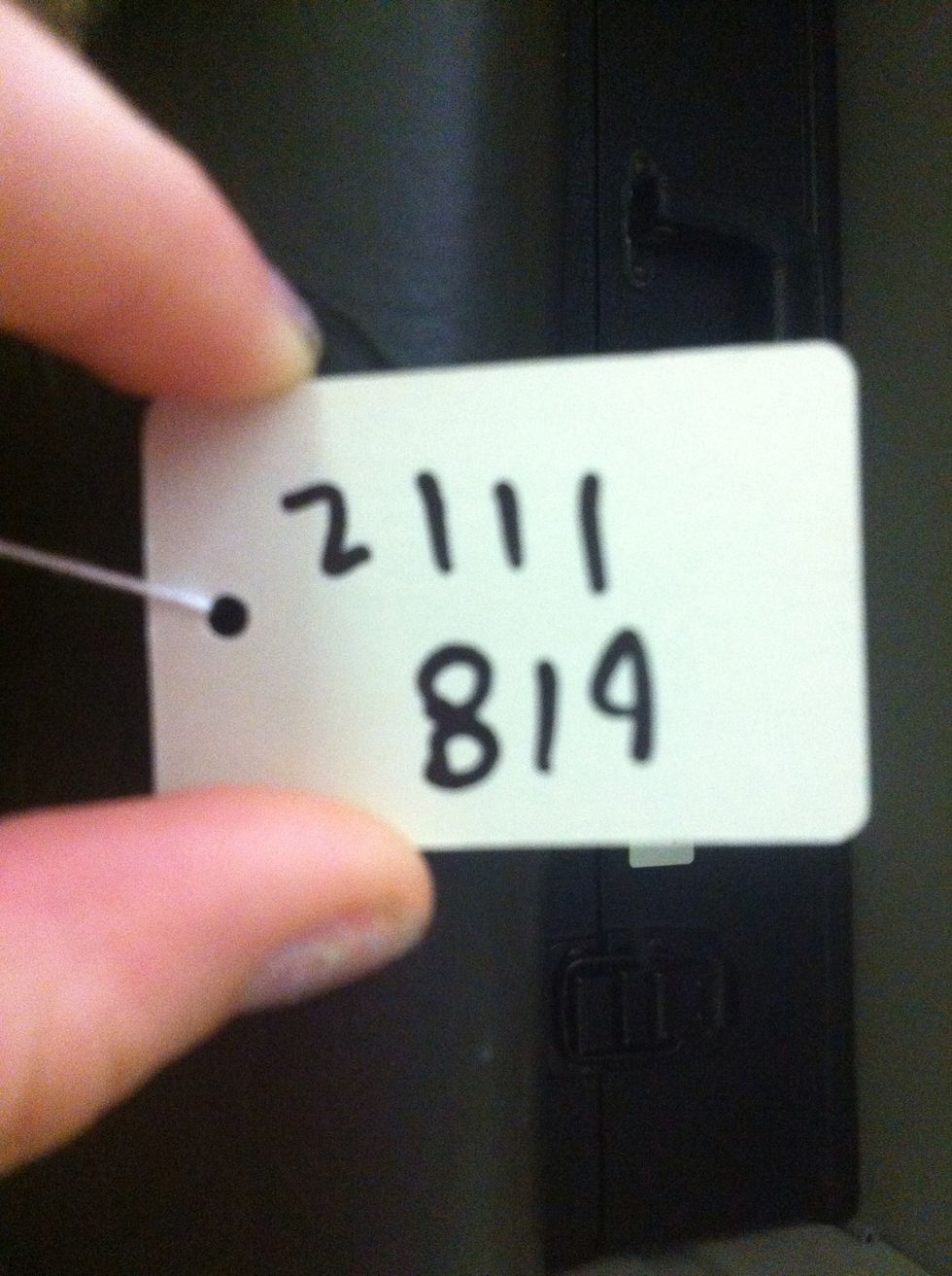 Here is a tag. The numbers are read as: 2111819.1- the one is on the back of the tag.
Write the tag #, your name, and the amount of days you will be using the instrument. If you plan to use it for the summer, send MR. P. AND Collin an email at cthrash@ravenscroft.org
When you are done, put the instrument back in the locker you found it in.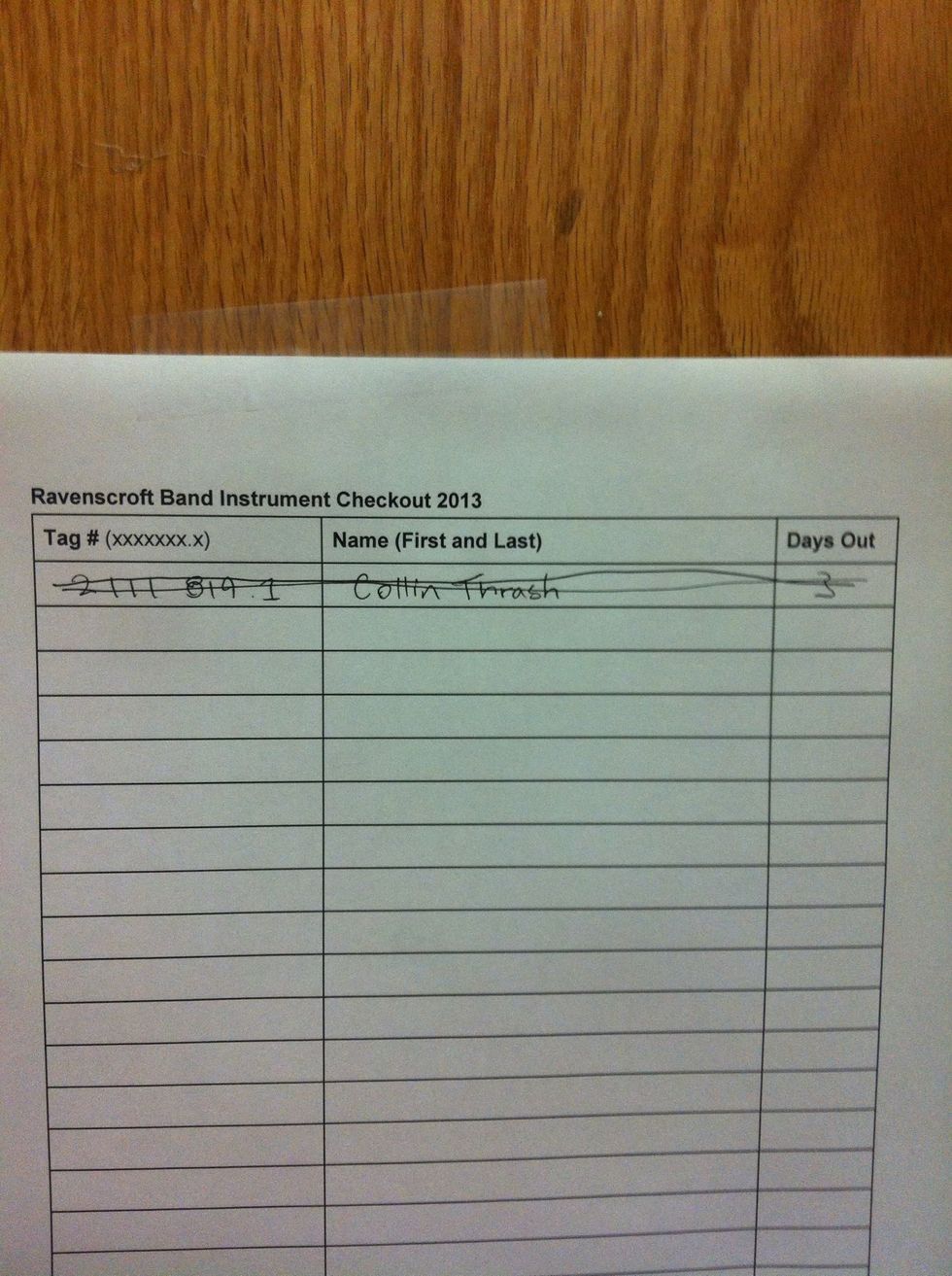 Cross out your name when you're done.
The creator of this guide has not included tools