Check How Many GB You Have Left in Your Ipad
1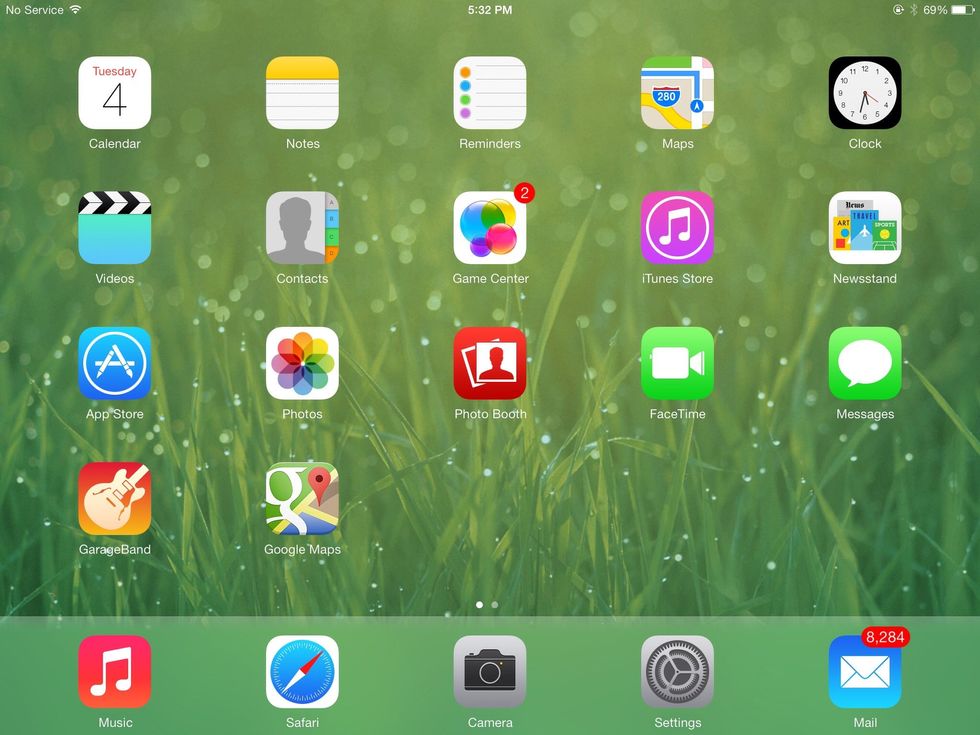 Find your settings and click on it.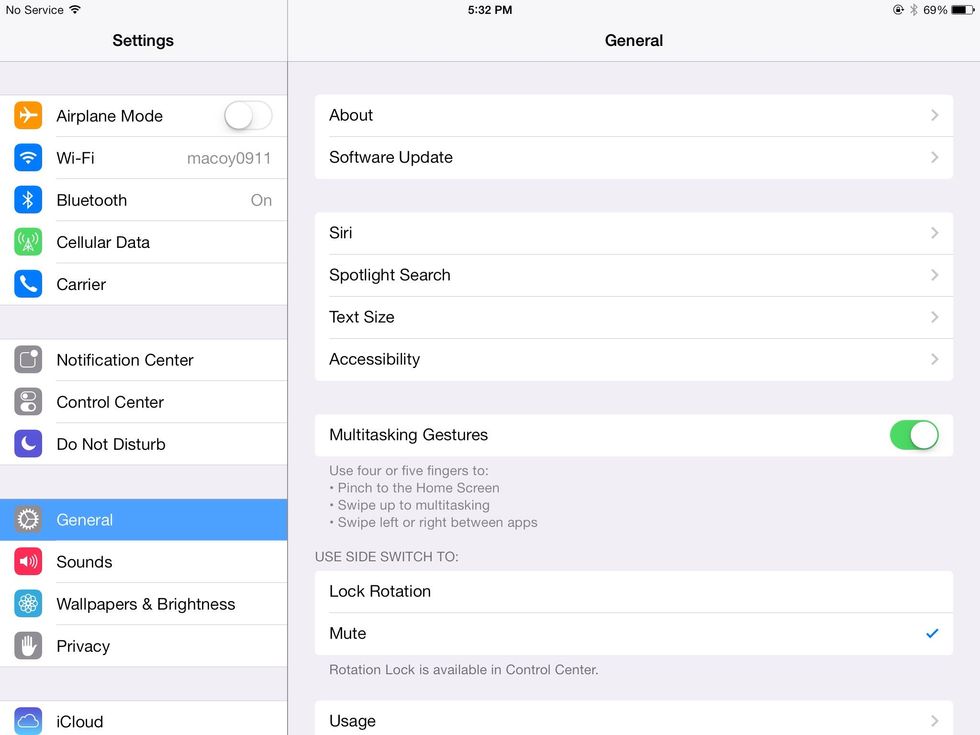 Go to General.
Tap Usage.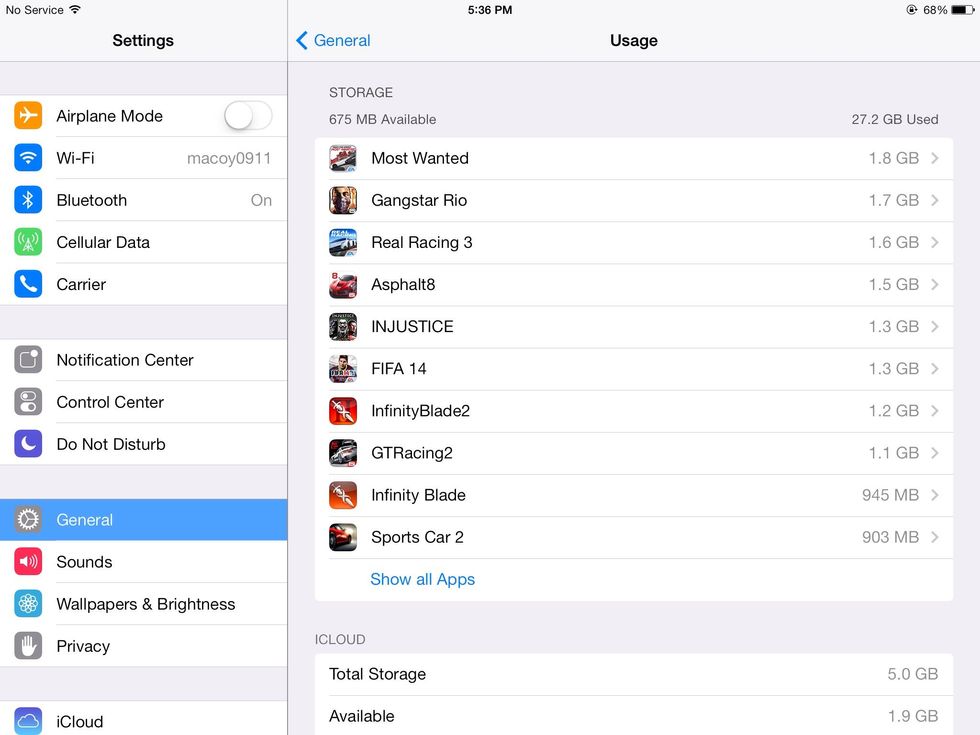 TA DAH! Now you can view how many GB you still have left. For me i still have 675 MB left.
So if you enjoyed this guide feel free to drop a like and also feel free to share in the comments and also please follow me! -Nathaniel (Author)
The creator of this guide has not included tools
Nathaniel Arellano
A 9 year old from Dubai that creates guides everyday. Feel free to request a guide and please follow me!
Dubai, United Arab Emirates