How to charcoal grill the perfect chicken wings
Charcoal Grill the Perfect Chicken Wings
1609
First wash the chicken wings, drain and pat dry.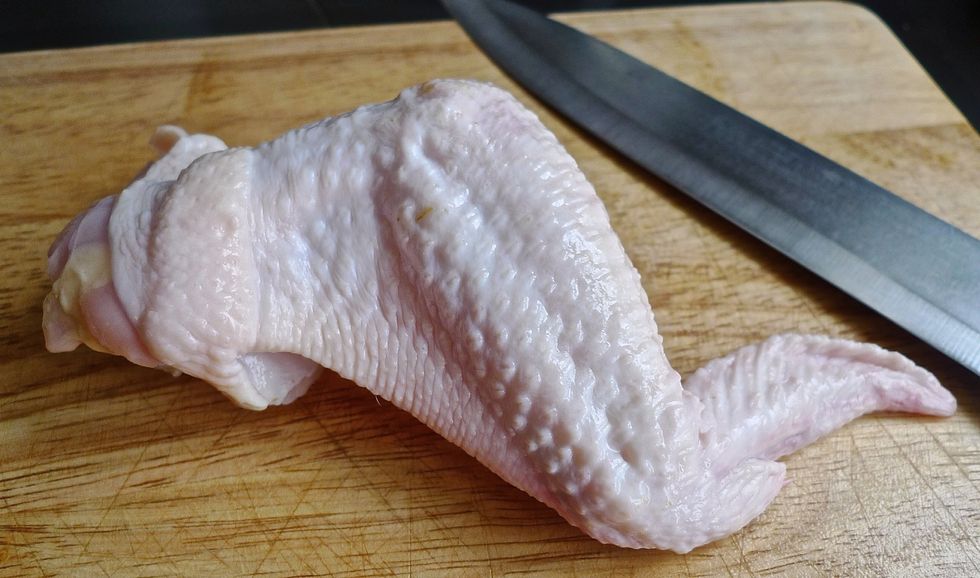 Cut the chicken wings into 3 sections.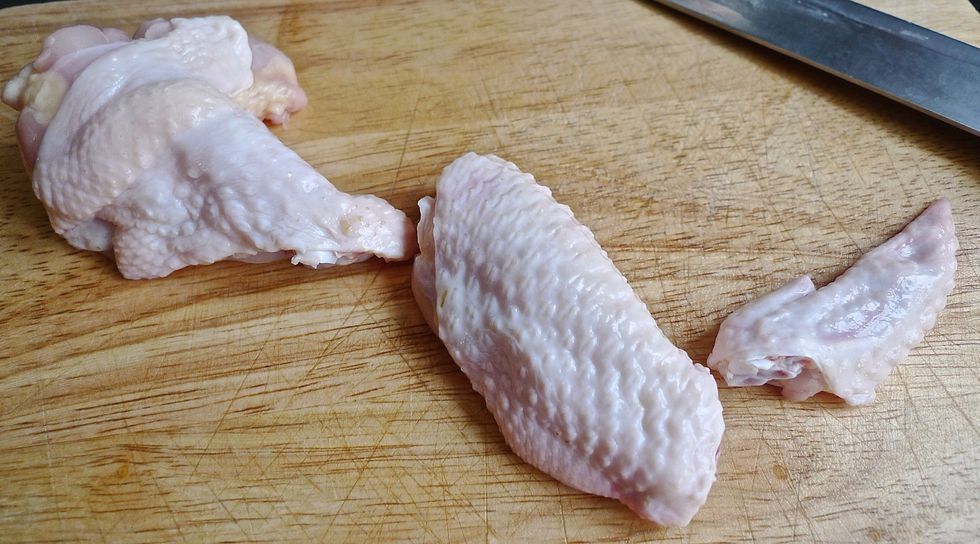 Using a sharp knife cut down the joint separating and discarding the tip. And another cut along the drummet leaving 2 pieces.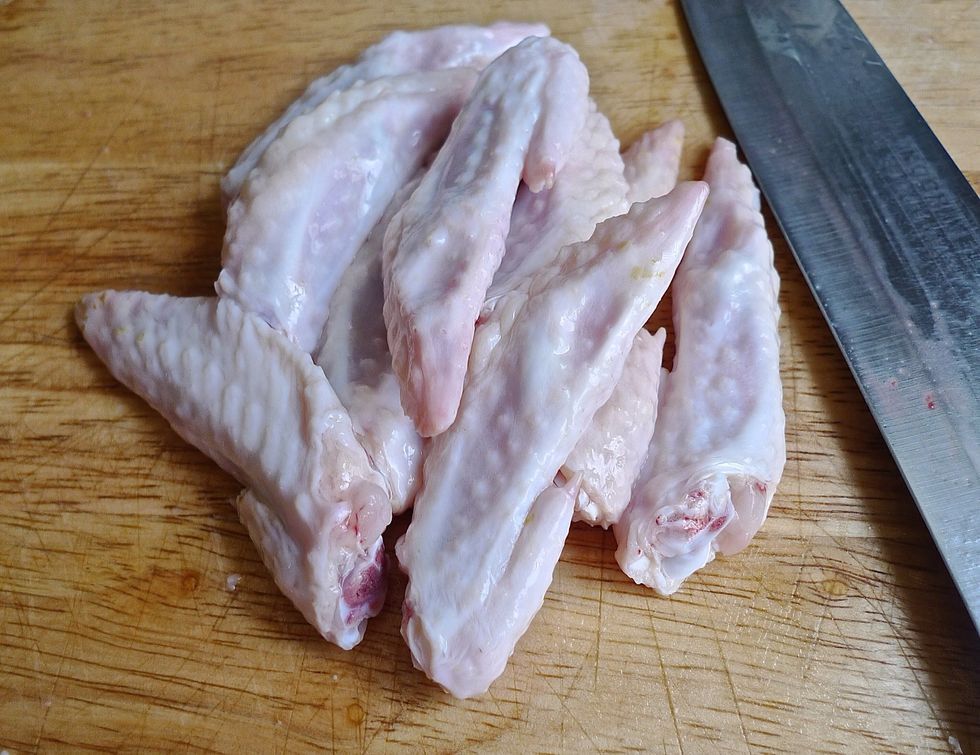 Discard the tips.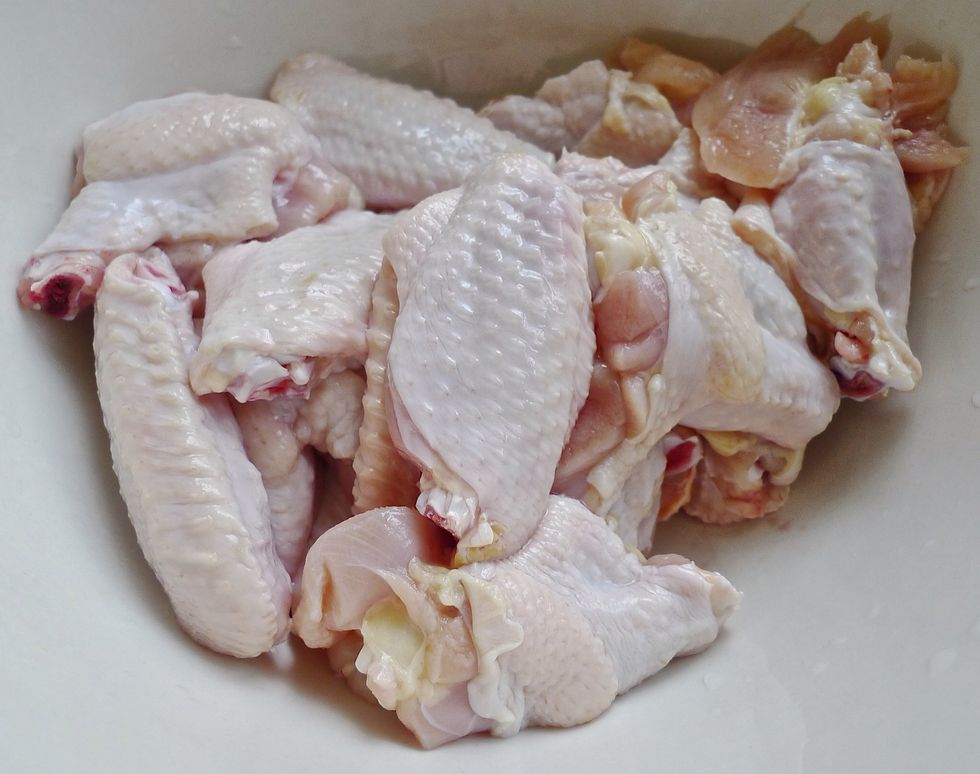 Put all the cut chicken wings in a bowl and set aside.
Next, prepare the sauce to marinade the chicken wings.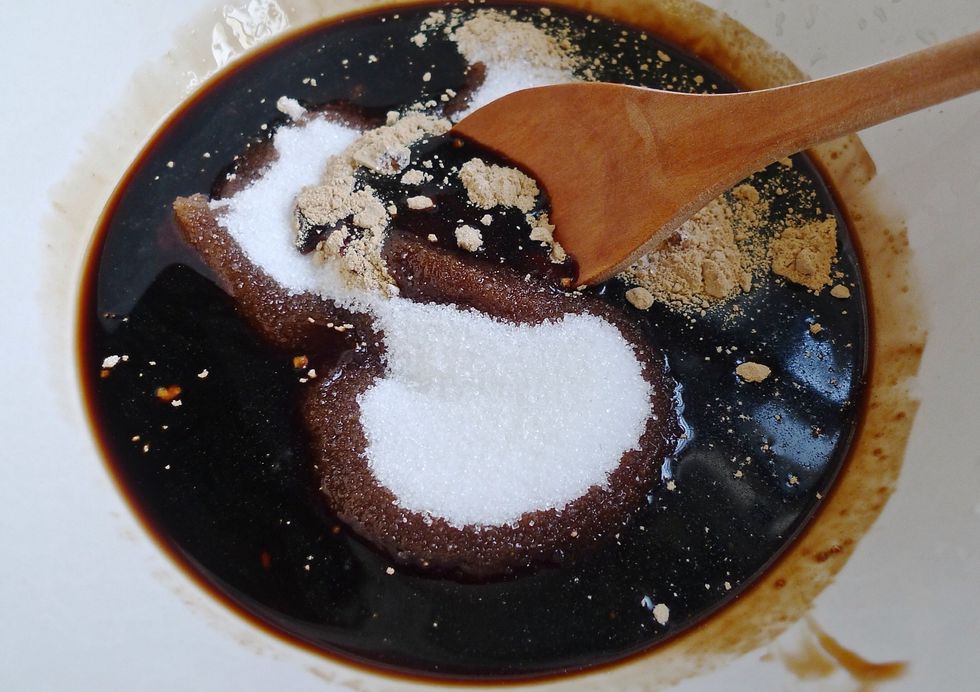 Stir the sauce ingredients together in a large bowl.
Make sure it's all combined.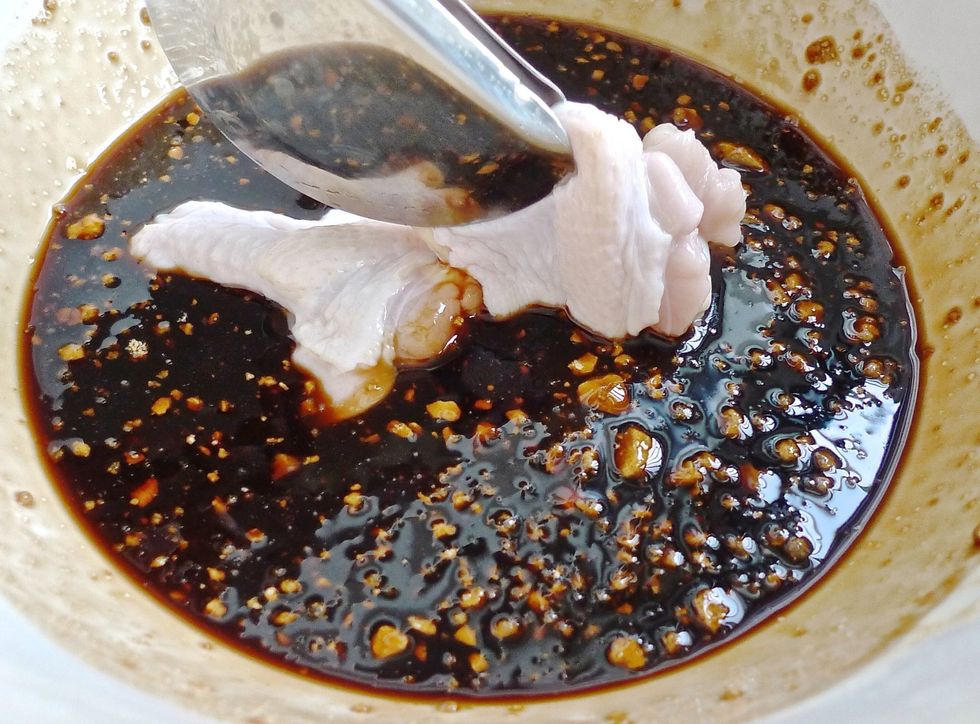 Then place the chicken wings in the sauce,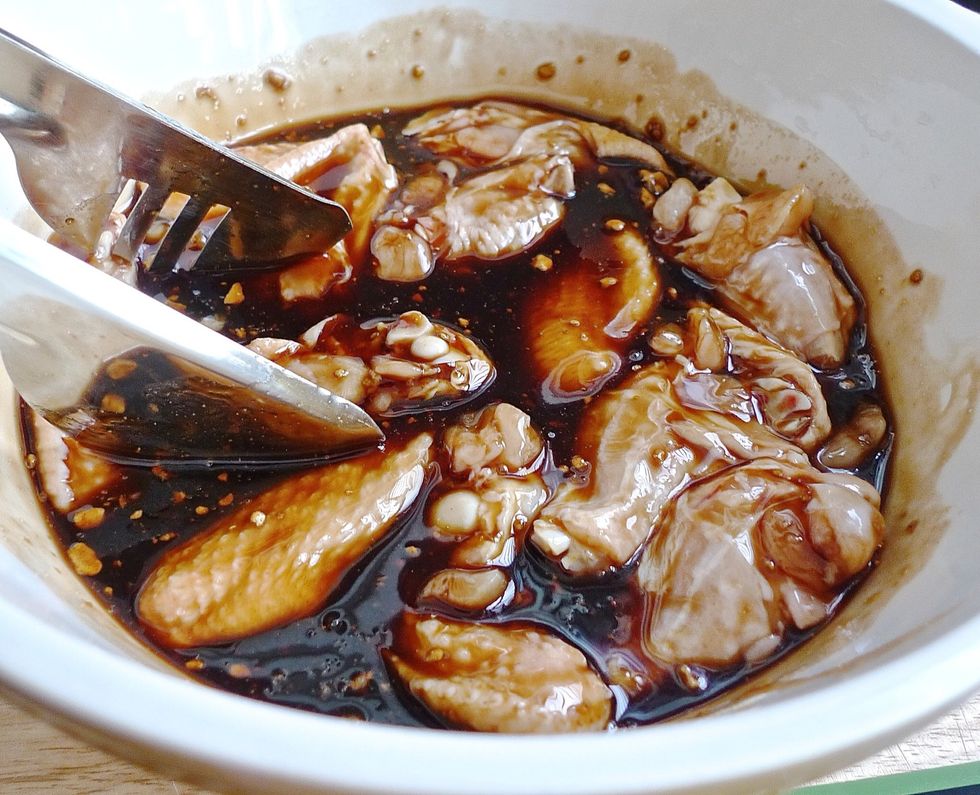 Turn the chicken wings to make sure they are well coated.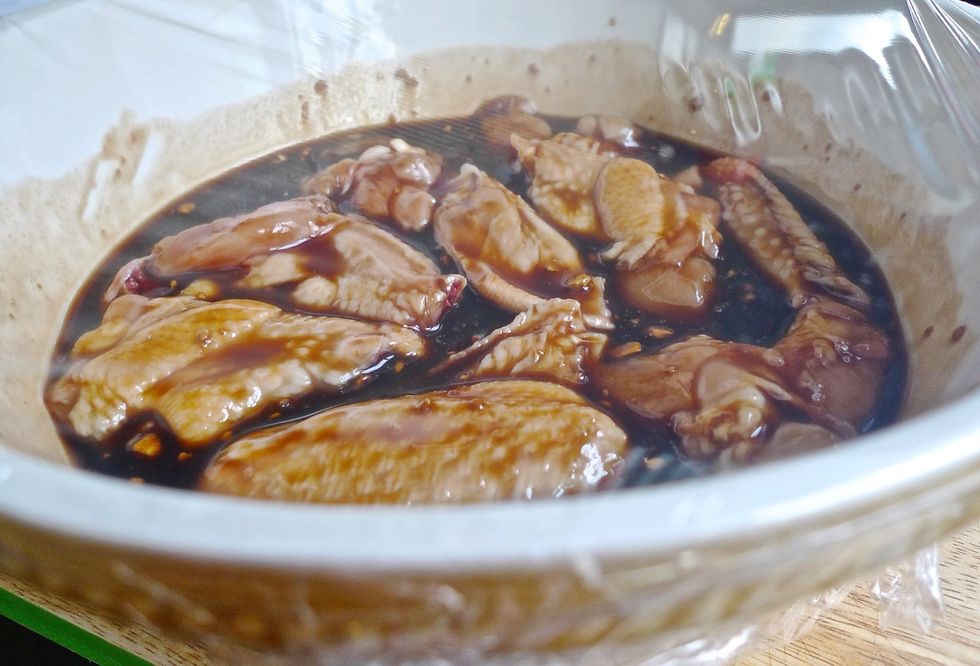 Cover the bowl with plastic wrap and marinate the chicken wings in the fridge for 8 hours, preferably overnight.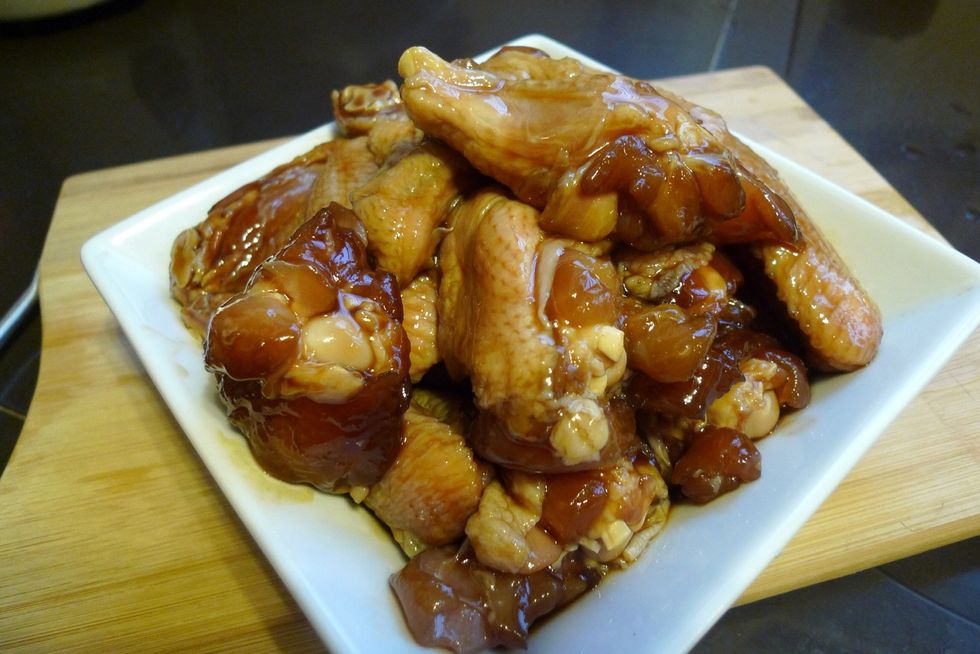 Remove chicken wings from fridge 1 hour before grilling.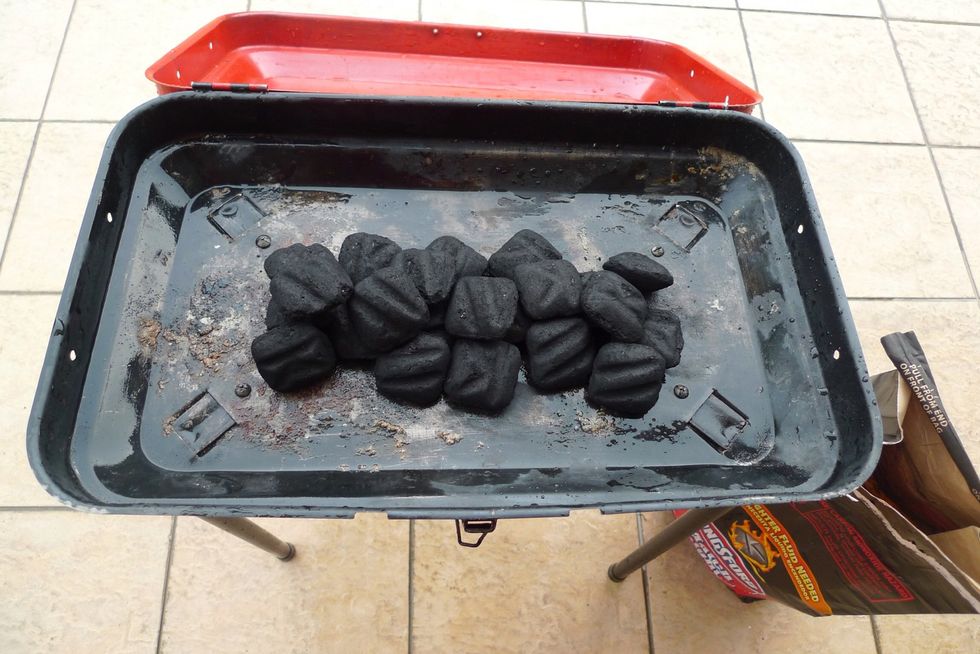 To prepare the grill, first place charcoal briquettes in the CENTRE of the grill.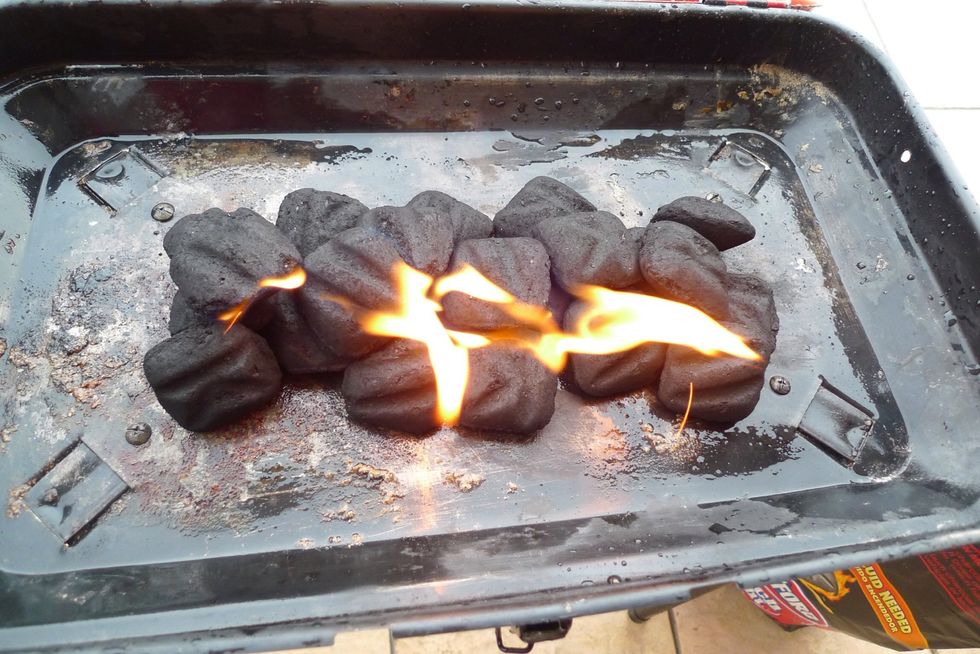 Light the charcoal briquettes. It takes about 15 minutes to have the charcoal turn to coal and glow red.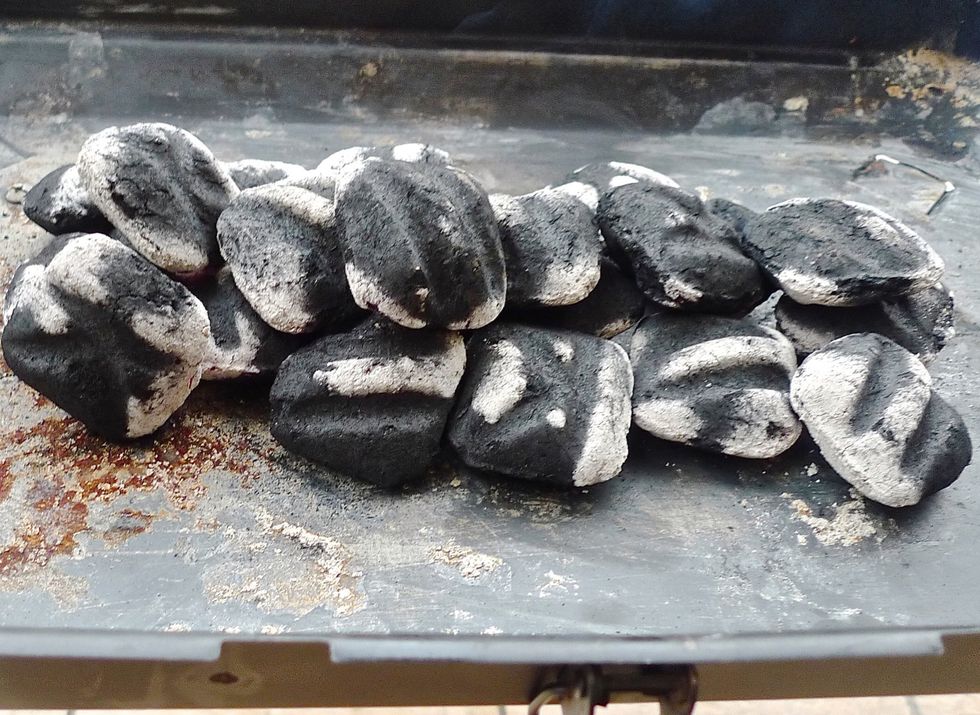 The charcoal grill is finally ready!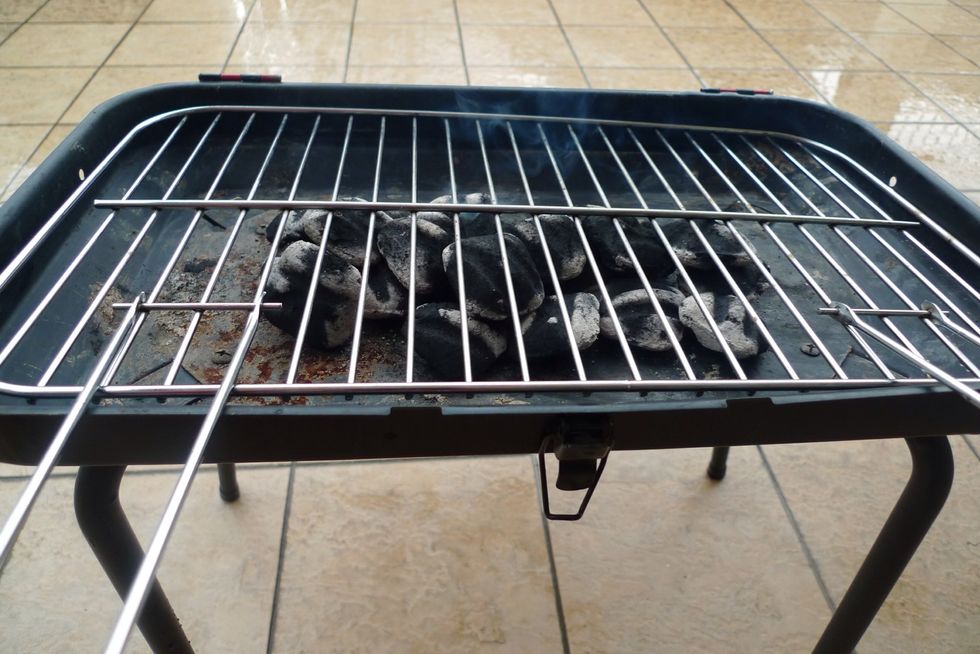 Place a grilling grate over the hot coal.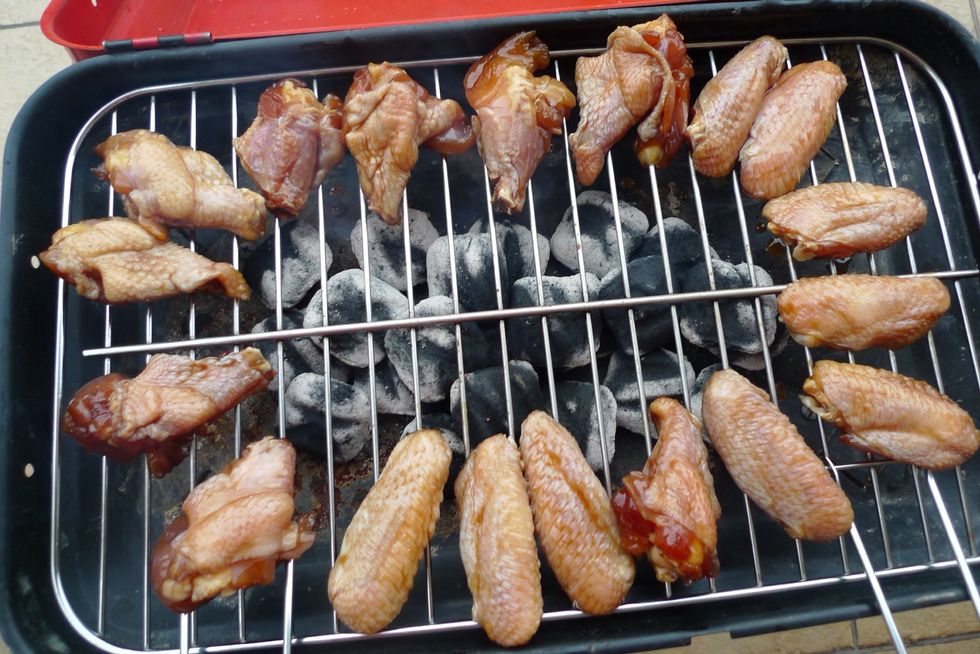 Arrange the chicken wings in a CIRCLE around the hot coal. Place the chicken wings with the BONE part of the wings pointed towards the flame and the FAT part up.
Pour some of the sauce used to marinade the chicken wings on top of the wings.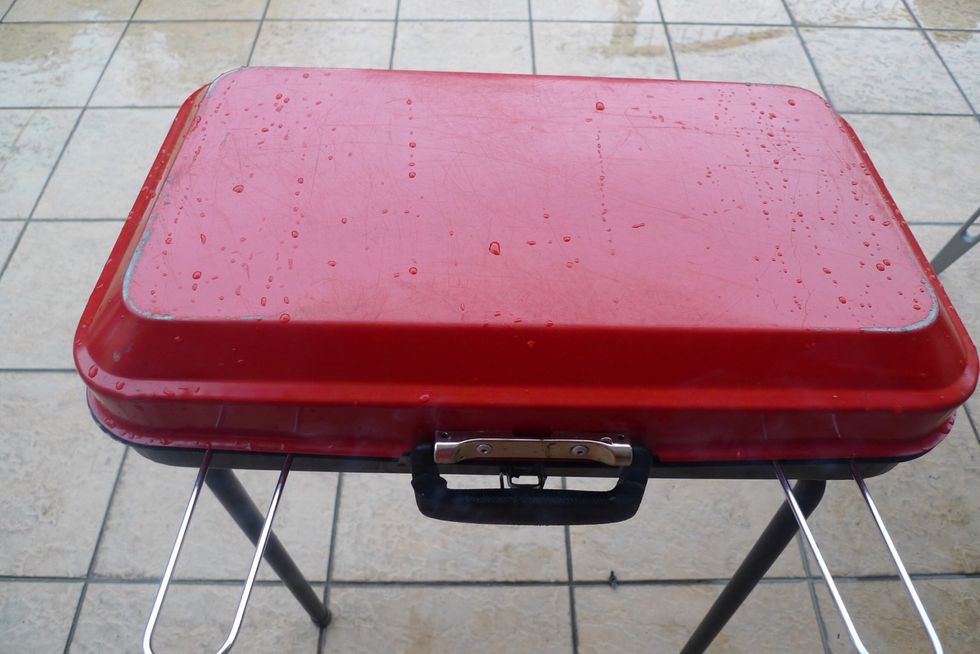 Put the lid on and grill chicken wings on one side for about 25 minutes.
After 25 minutes or so remove the lid. Turn the chicken wings around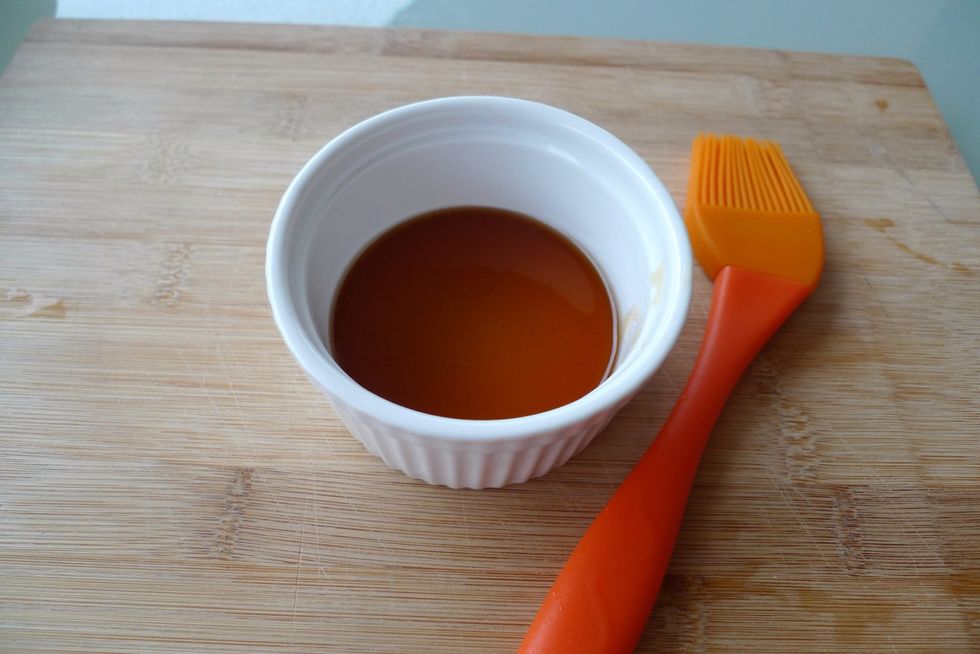 Pour honey in a bowl. This is used to brush the top of grilled chicken wings when ABOUT cooked.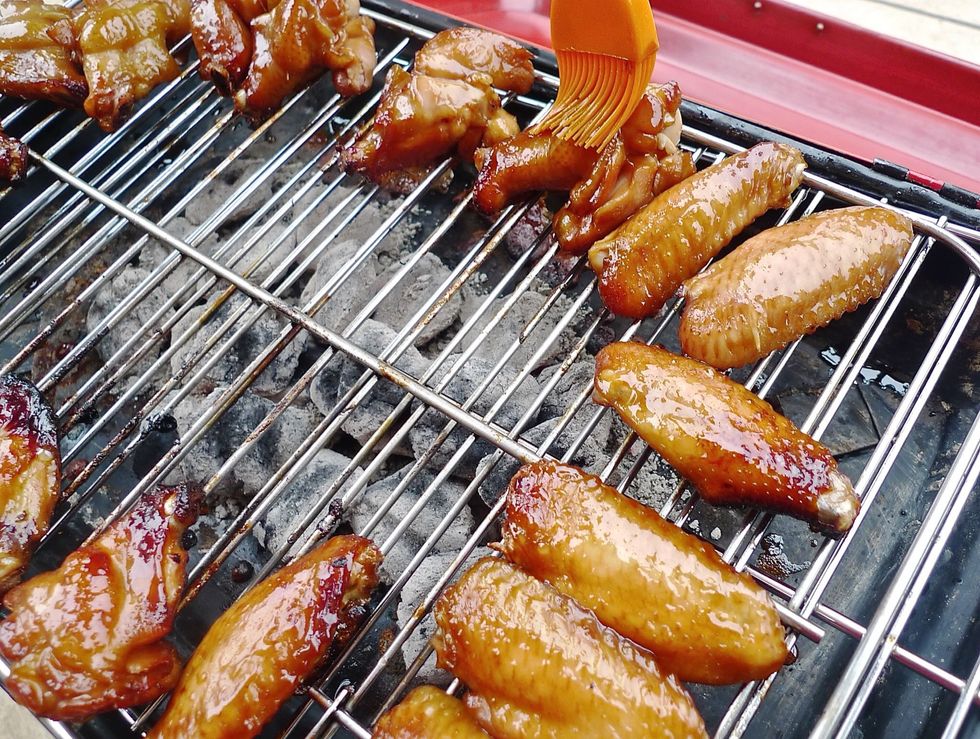 Brush the chicken wings with the honey.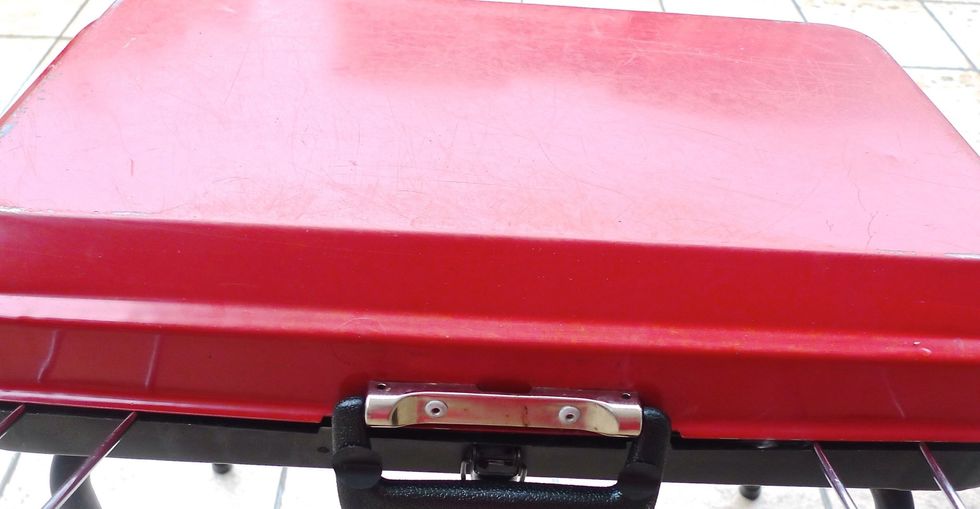 Cover and continue to grill for another 25 minutes or until juices turn clear, stirring occasionally.
And you're done! These super-easy tangy chicken wings are finally cooked.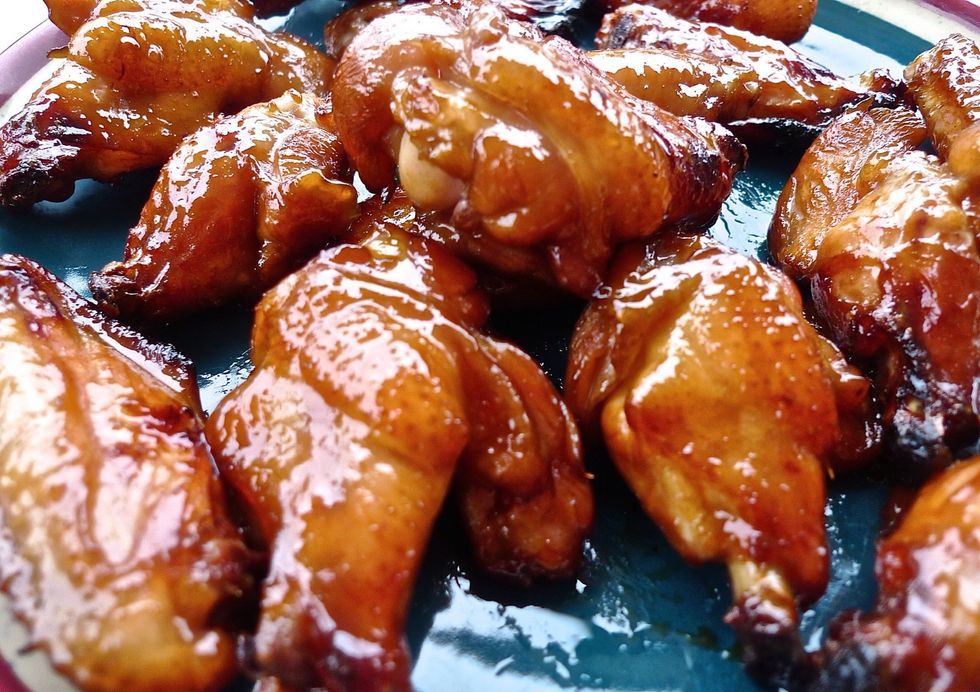 Transfer the hot grilled chicken wings from the grilling grate to a plate.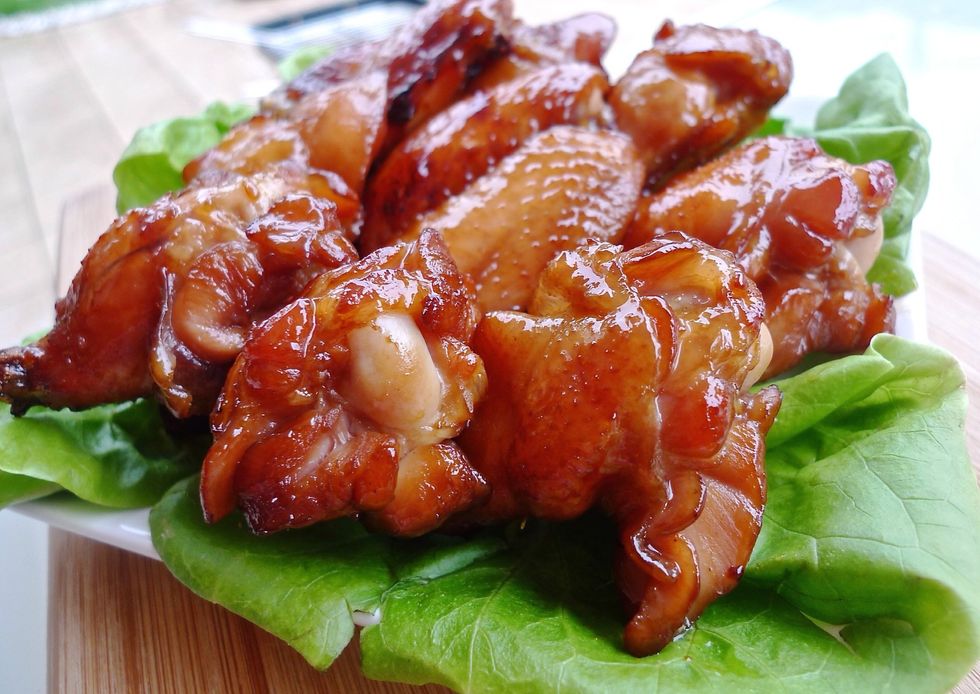 These honey barbecued chicken wings are purportedly similar to famous restaurant wings. Serve these delicious wings immediately when hot.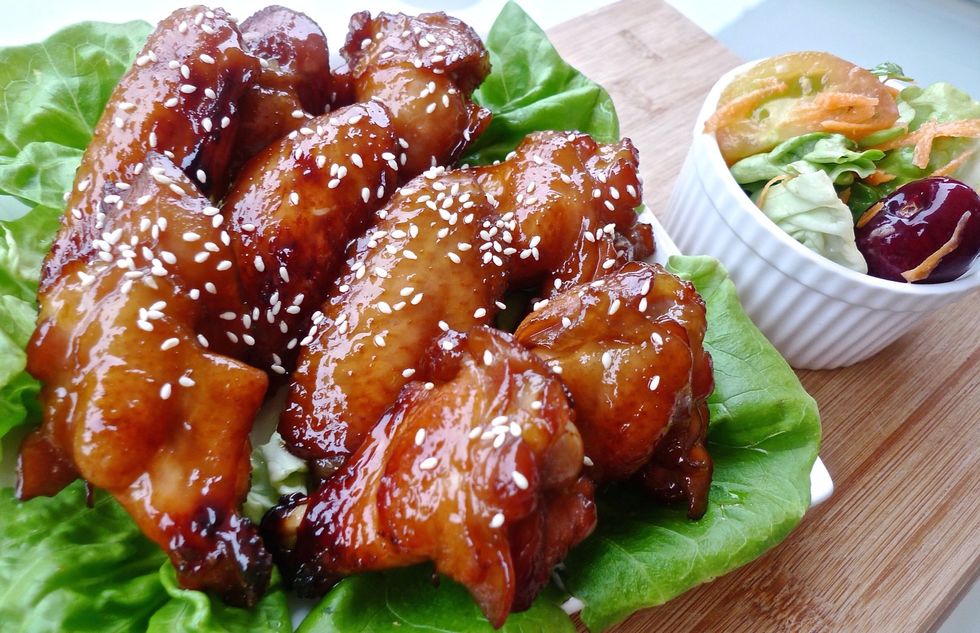 Garnish with some greens, topped with sesame seeds and serve alongside a bowl of fresh salad. These delicious chicken wings make the Perfect Appetizer, Snack or Meal anytime. SO ENJOY!
1.0kg Chicken wings, separated at the joints
3/4c Teriyaki sauce
1.0c Oyster sauce
1/2c Light soy sauce
1/2c Tomato ketchup
2.0Tbsp Garlic powder
1/4c Dark rum
1/2c Sugar
Huang Kitchen
For more step-by-step recipes and cooking tips, visit my website at \nhttp://www.huangkitchen.com