Channel Your Inner Betty, Peggy, or Joan
4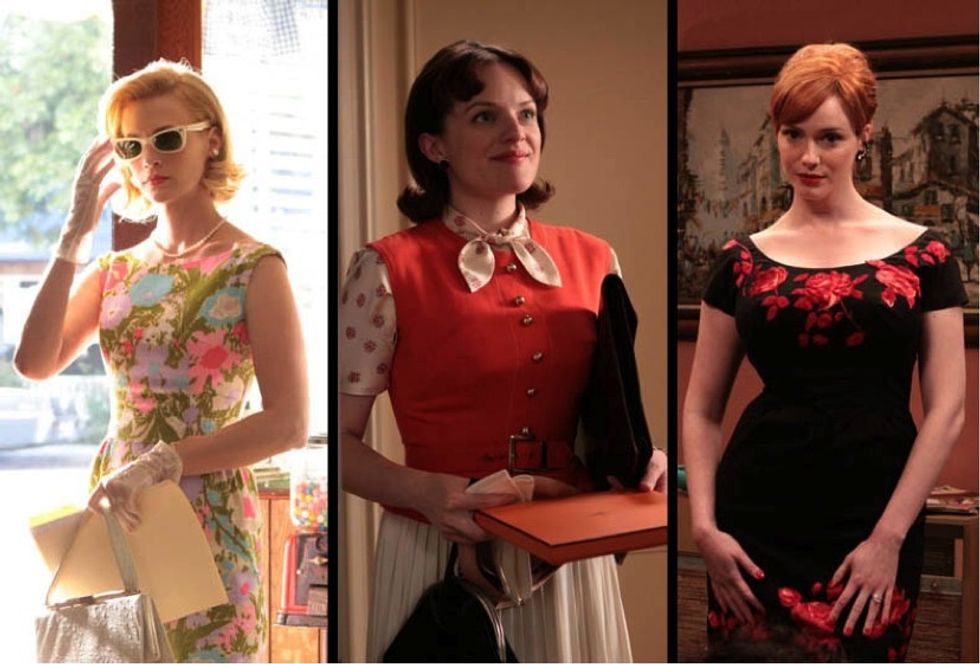 Embrace feminine fabrics. Feminine patterns and fabrics—a touch of lace, a sweet bow on a blouse, or a flowy dress—keep your wardrobe classic and effortlessly pretty.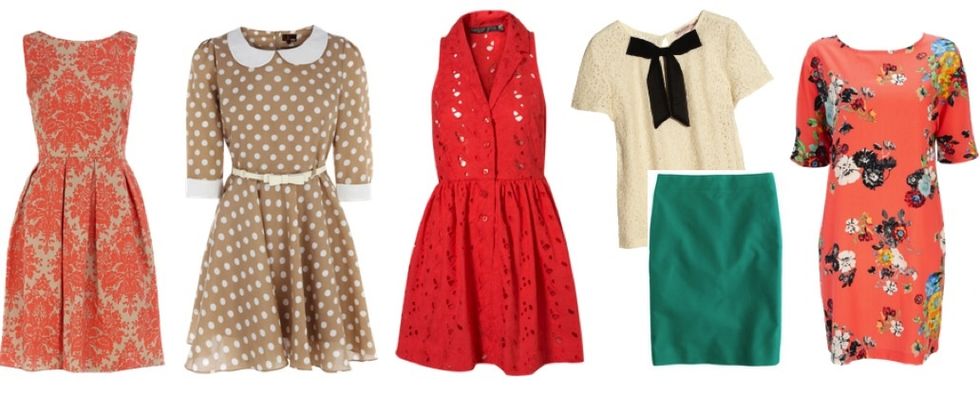 The trick to not looking too girlish or 1950s housewife is to keep the shape of each piece modern. Channel Joan's va-va-voom appeal with ladylike fabrics tucked into body-hugging shapes.
Experiment with color. The ladies of Mad Men aren't afraid of color (just look at those fabulous mint-colored pants!), and you shouldn't be, either!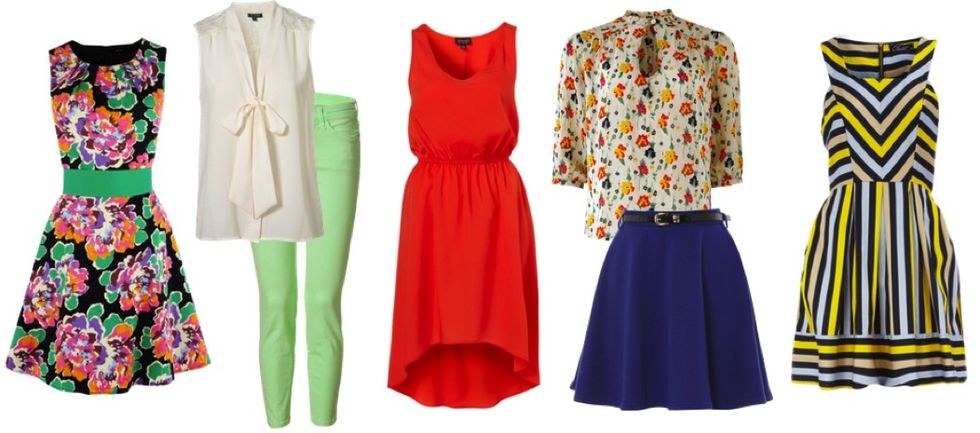 Experiment with all shades of the color wheel to see what you love—and don't shy away from standing out this spring!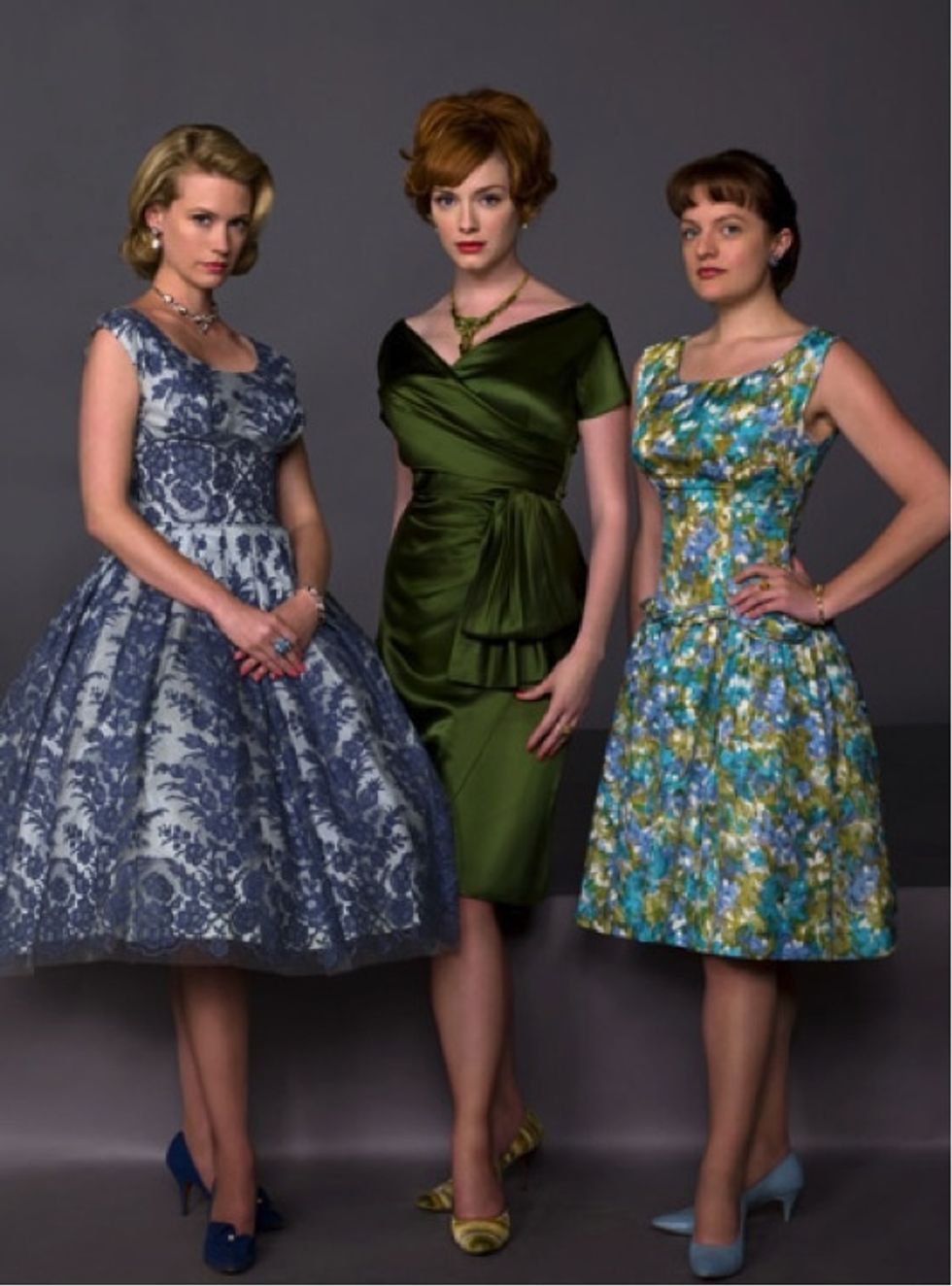 Play with silhouettes. The Mad Men women aren't afraid to show off their curves—and they look amazing doing it!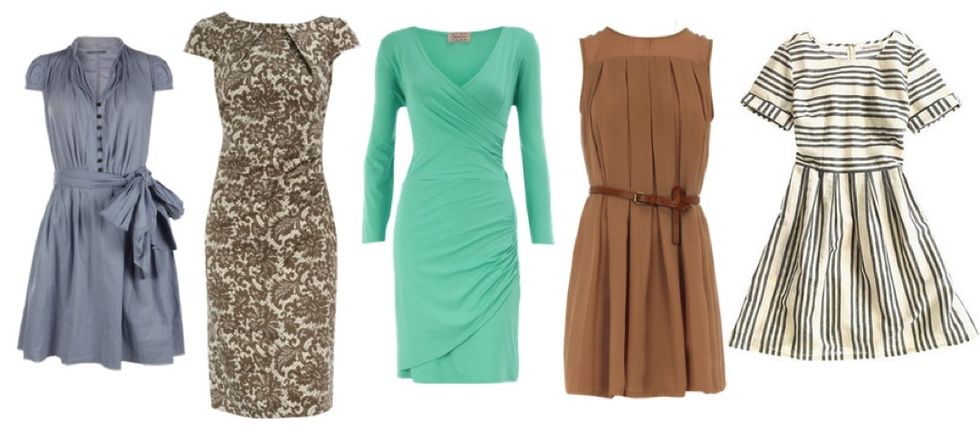 Whether you have an hourglass figure like Joan, a petite frame like Peggy, or a straighter figure like Betty, the secret is sticking with classic silhouettes that suit your body type.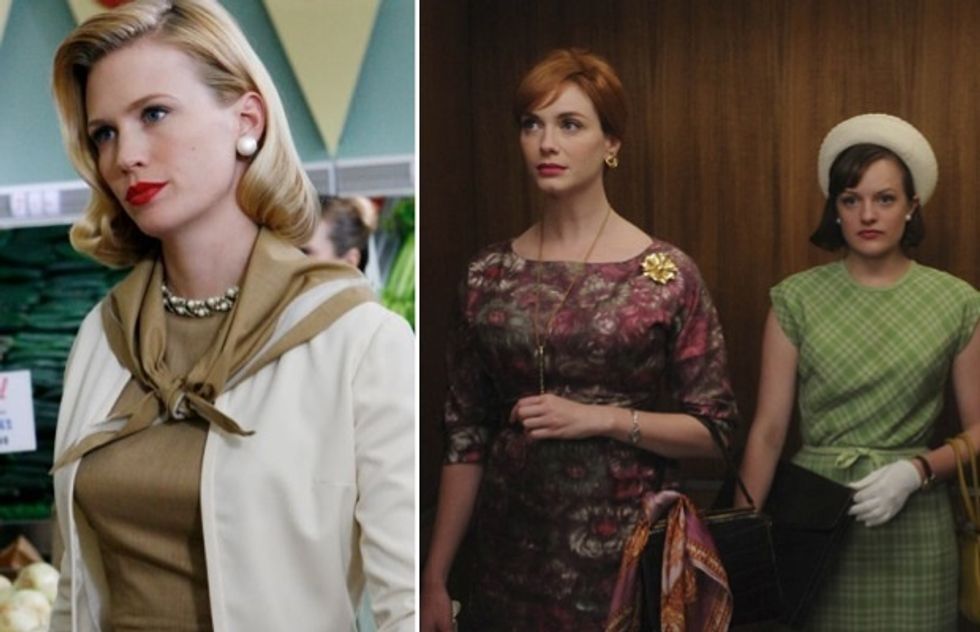 Never forget the accessories. What makes the Mad Men ladies always look styled to a capital T is those signature outfit additions.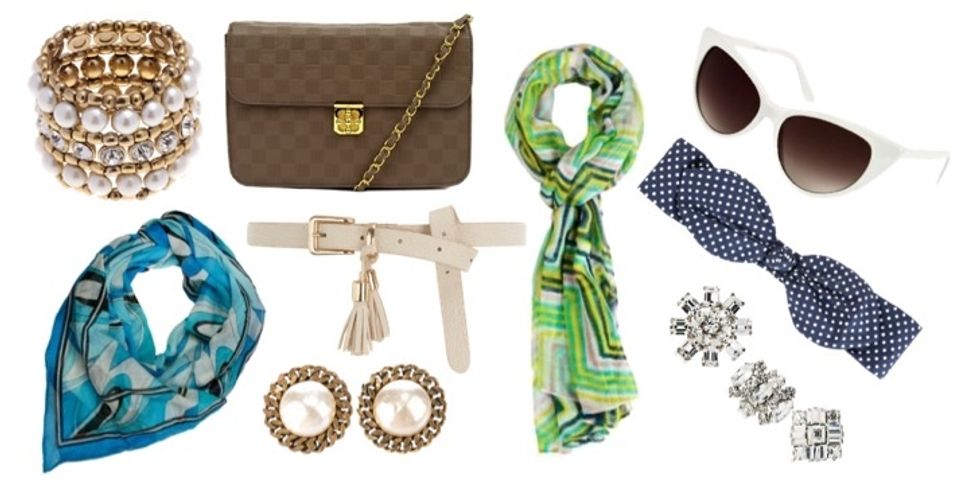 Betty never leaves the house without wearing a gorgeous pair of pearls or a chic scarf tied around her neck. Peggy adores bows and hats, and Joan loves long necklaces, brooches, and structured bags.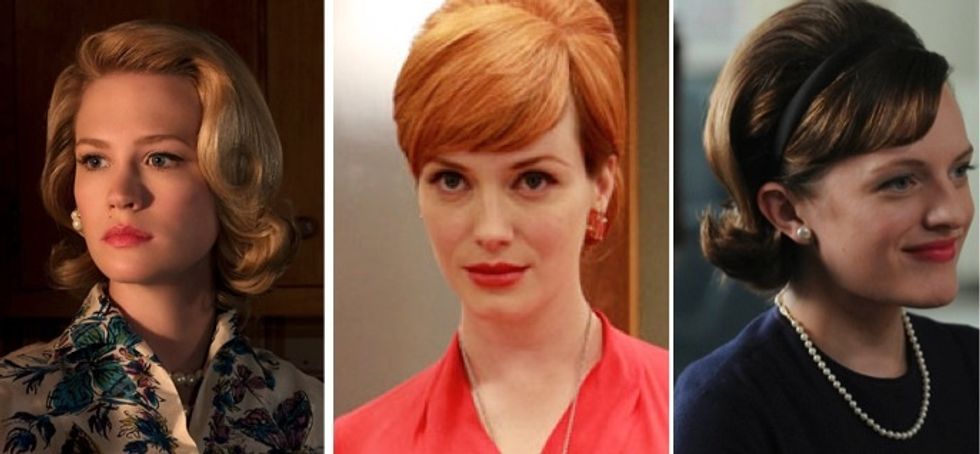 Soft and radiant is chic. Hey, no Mad Men guide would be complete without bit of beauty advice! Complete your retro look with soft waves and radiant lips—they look classic and chic in one full swoop.

Try matte reds, pinks, and corals on your lips for an instant color boost. Then, work your hair into soft waves like Betty, a pinned up-do and side swept bangs like Joan, or lots of body like Peggy.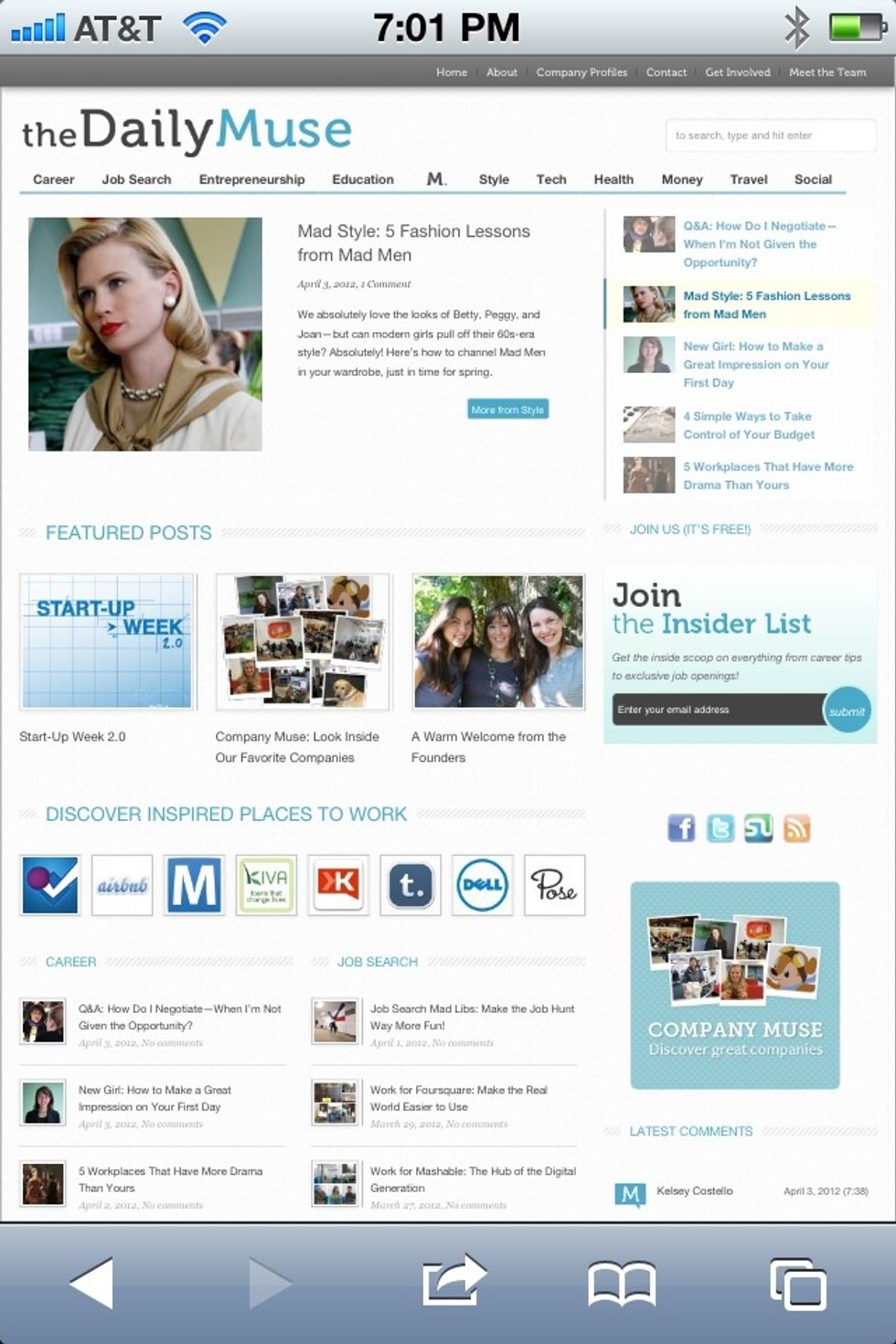 For more tips and articles, check out www.thedailymuse.com!
The creator of this guide has not included tools
The Daily Muse
The Daily Muse brings smart content, employment opportunities, and like-minded community to young professional women.