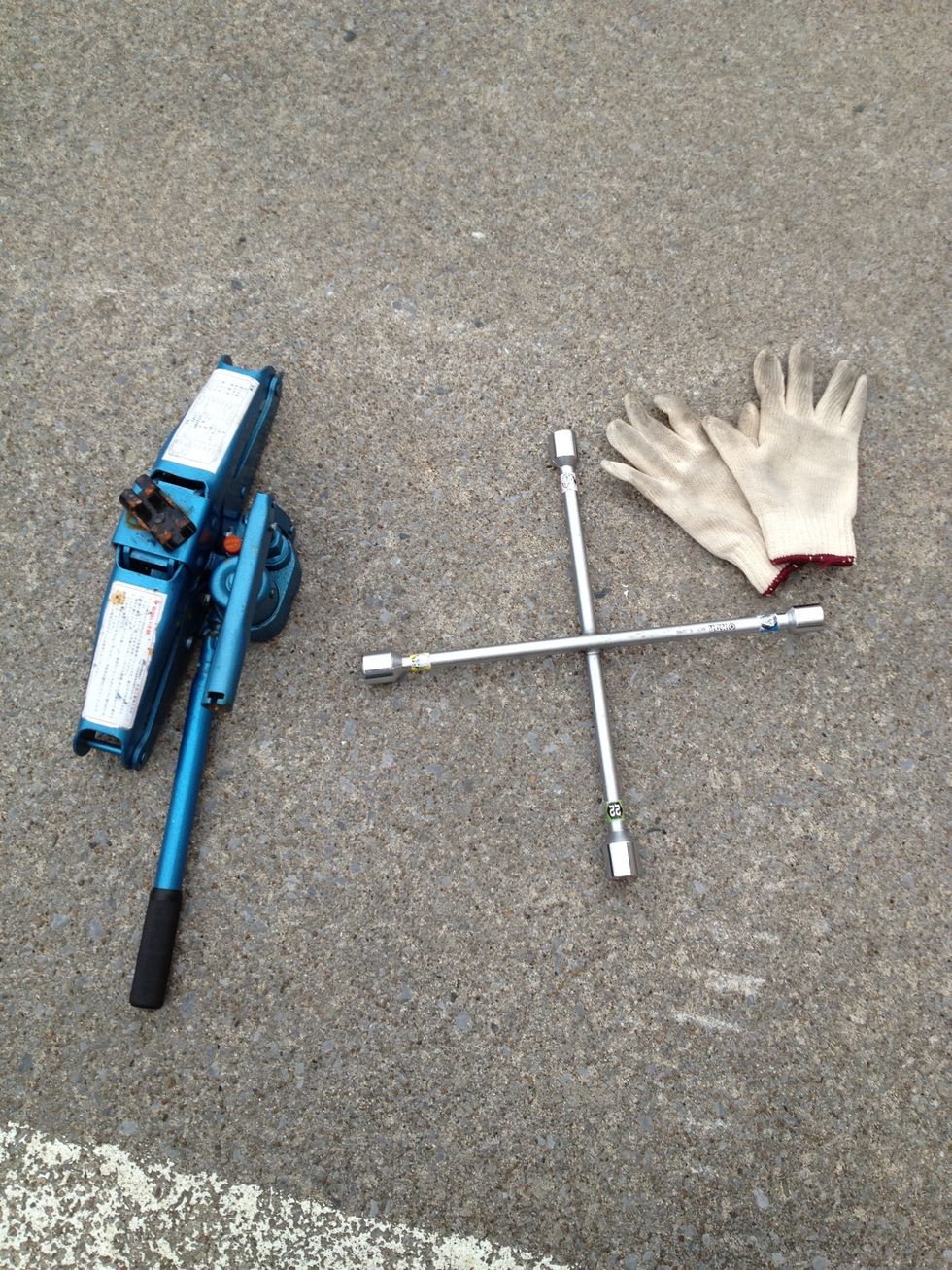 What you'll need (-some muscle)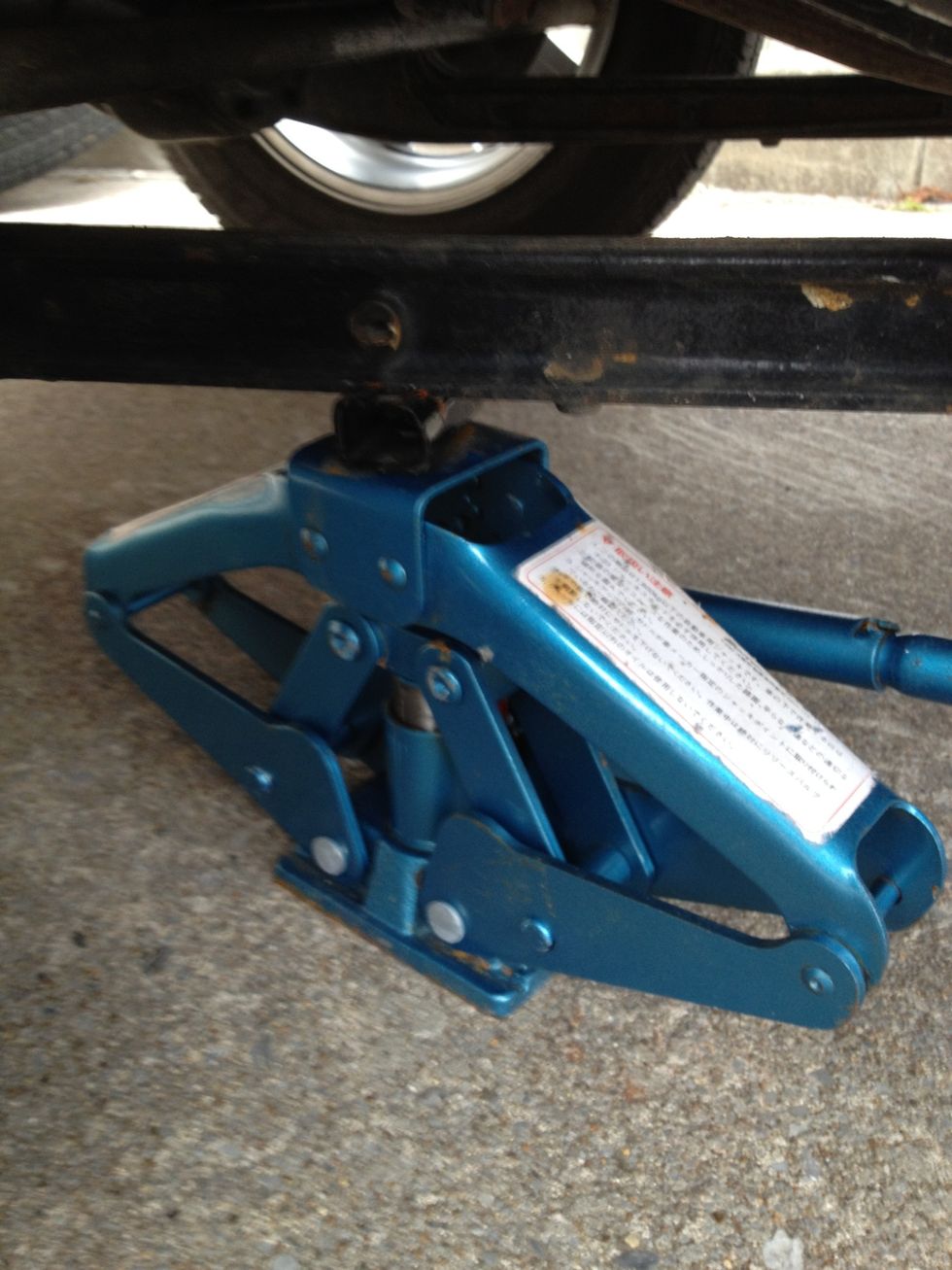 Put the jack under a secure spot such as the car frame.
Without raising the car, loosen all the lug nuts with the 4-way jack.
Use the jack to raise the tire about an inch off the ground.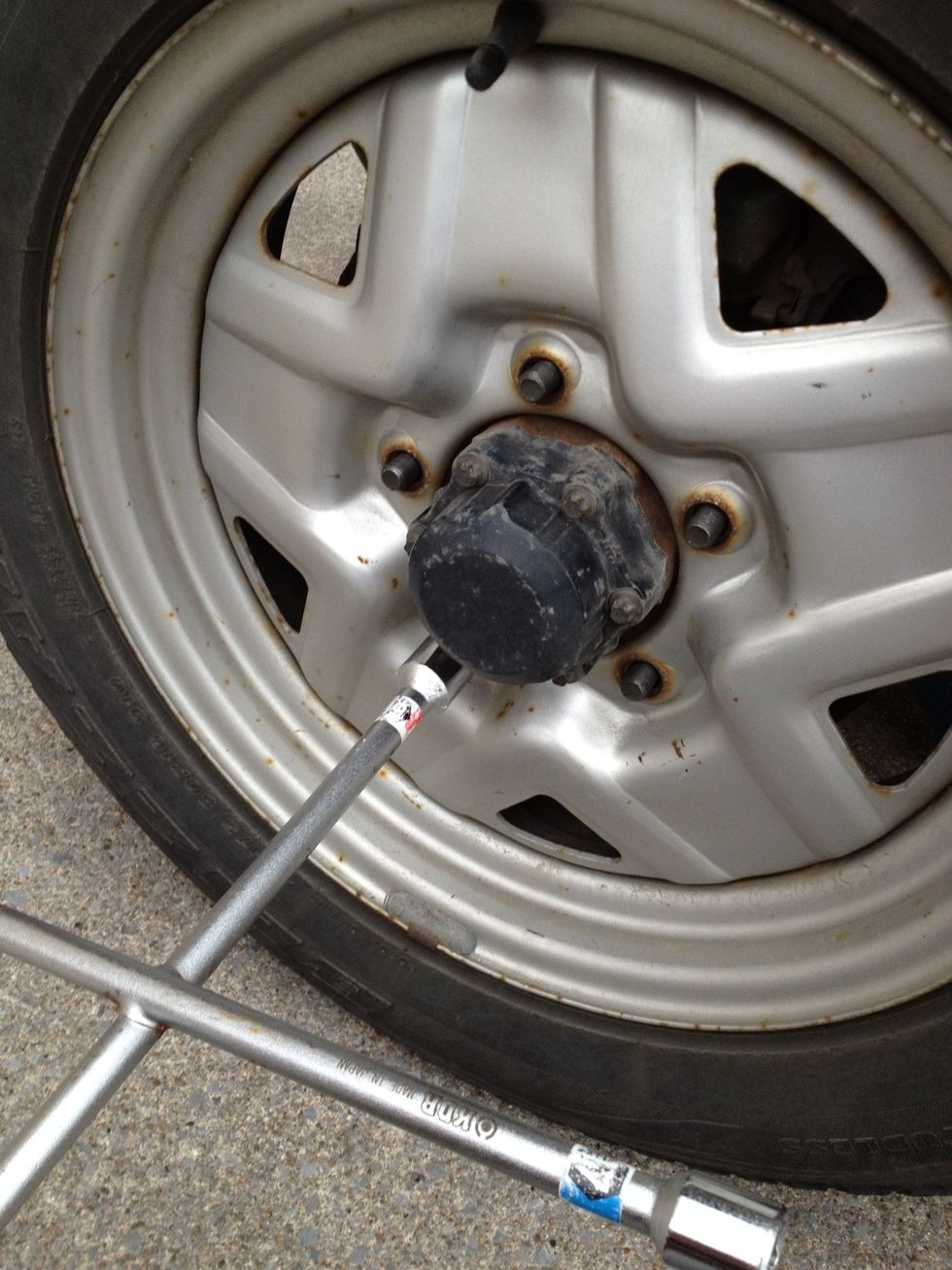 Proceed to take all the lug nuts off with the 4-way (or by hand).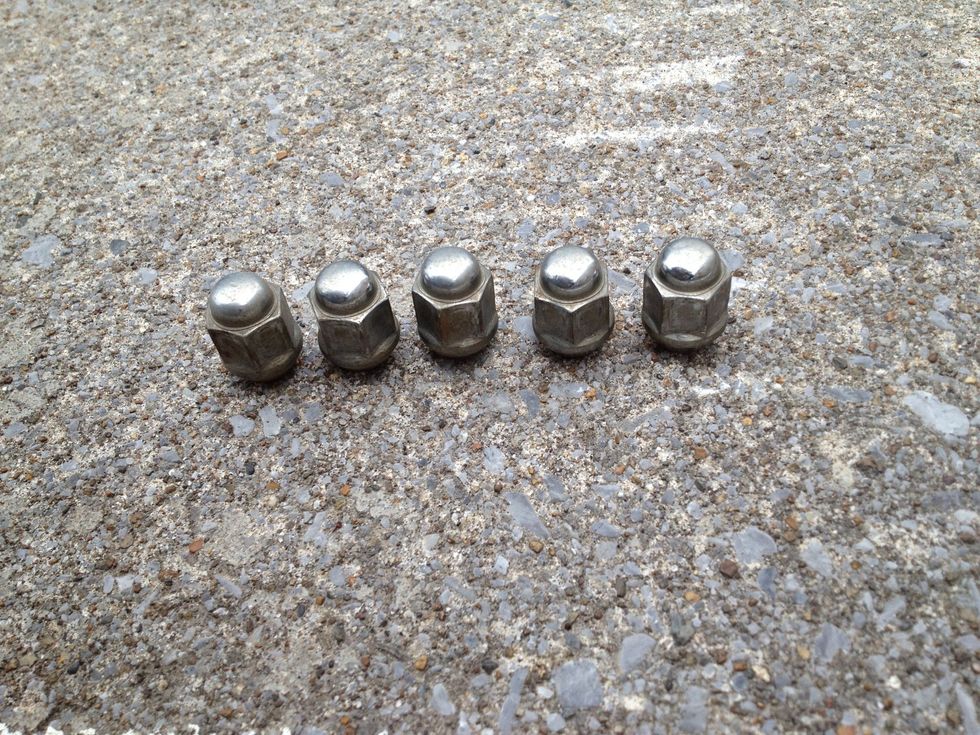 Place the nuts somewhere easy to find (so you don't loose them).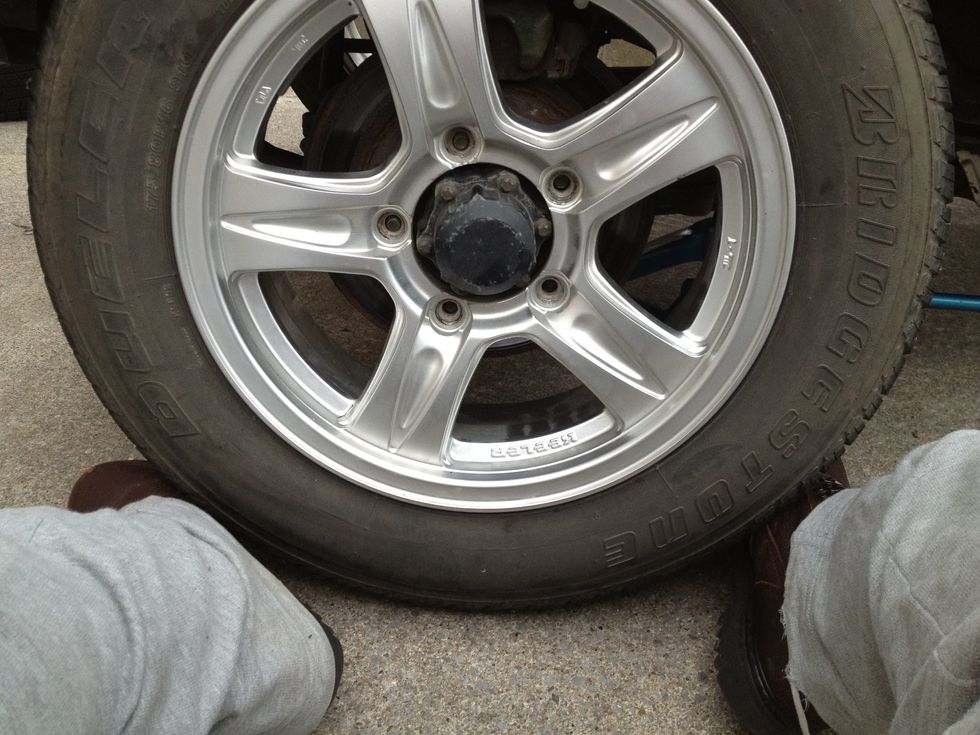 Position the new wheel on the studs. Sometimes it's useful to balance the wheel on your feet (but be very careful! And don't put your feet directly under the tire.).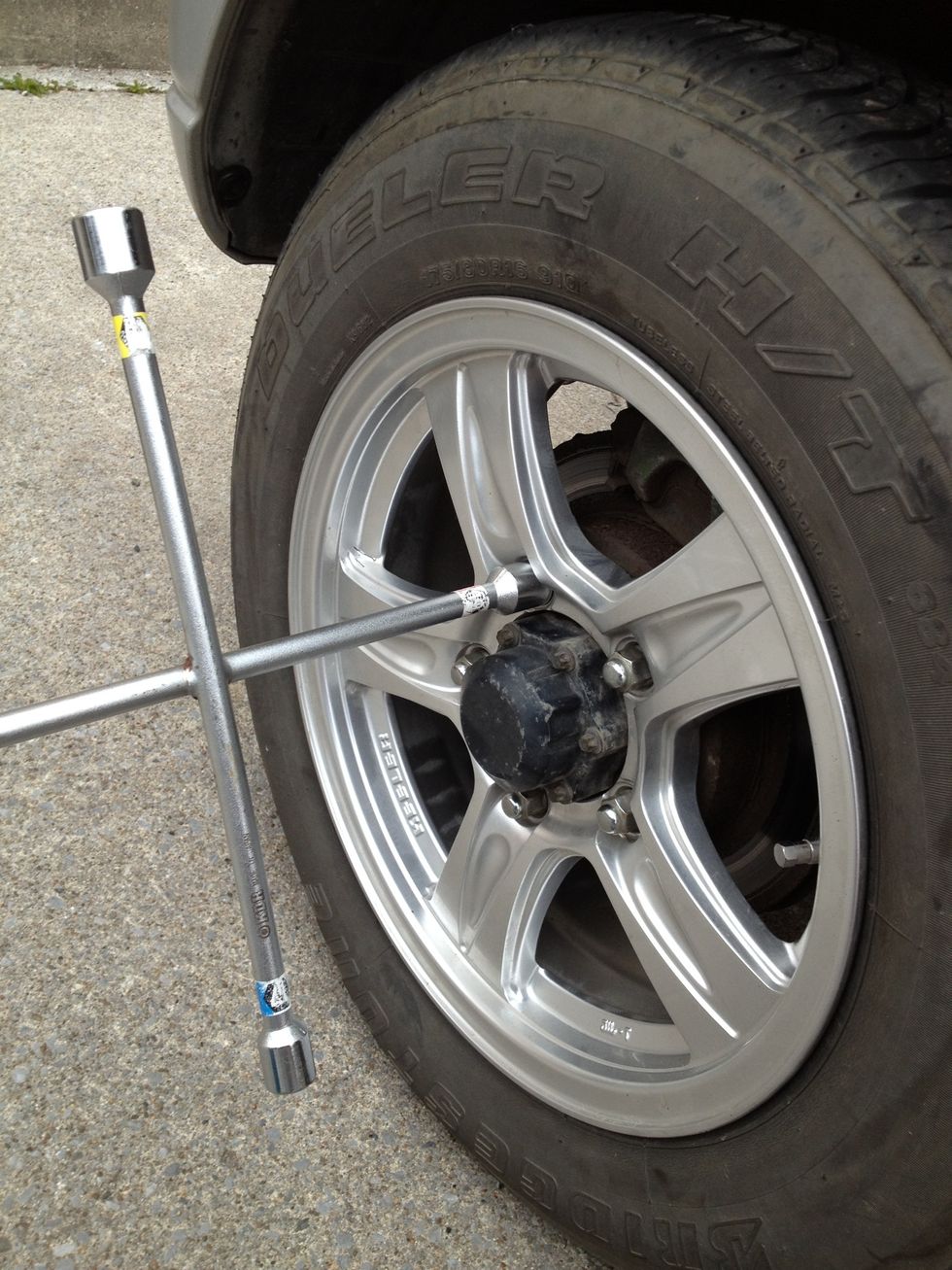 Loosely tighten the lugs nuts back on finger tight.
Release the jack, lower the car then tighten each nut in an across pattern (1, 3, 5, 2, 4, etc.) . Then you're done! Hurray! Well...
Repeat 3 more times then you're done... Done. Good Job! If the tires are used you should check the air in them.
Car jack
4-way wrench
Gloves