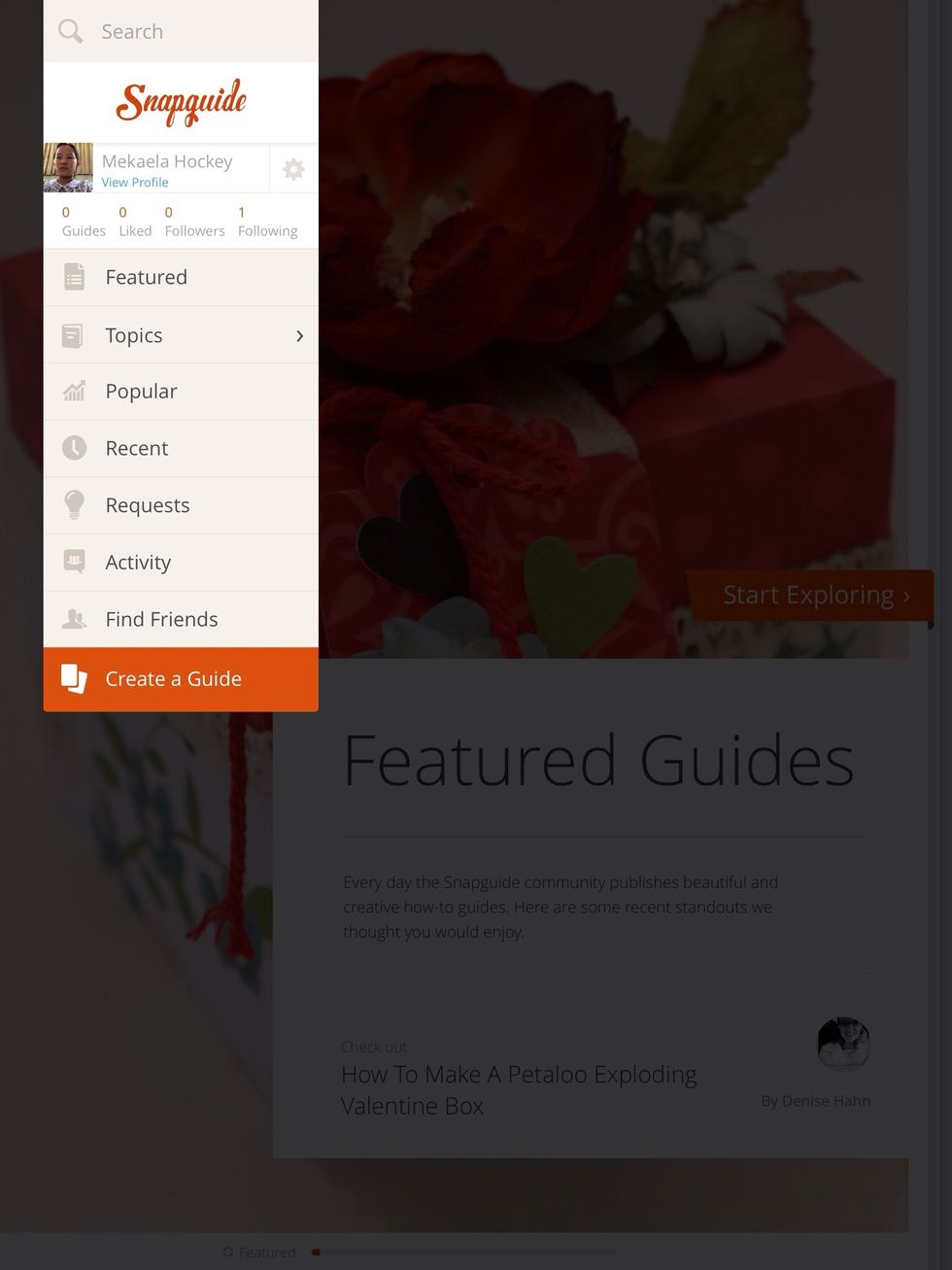 Firstly, upon opening this app, select the featured icon.
Then tap on the Cog-like icon.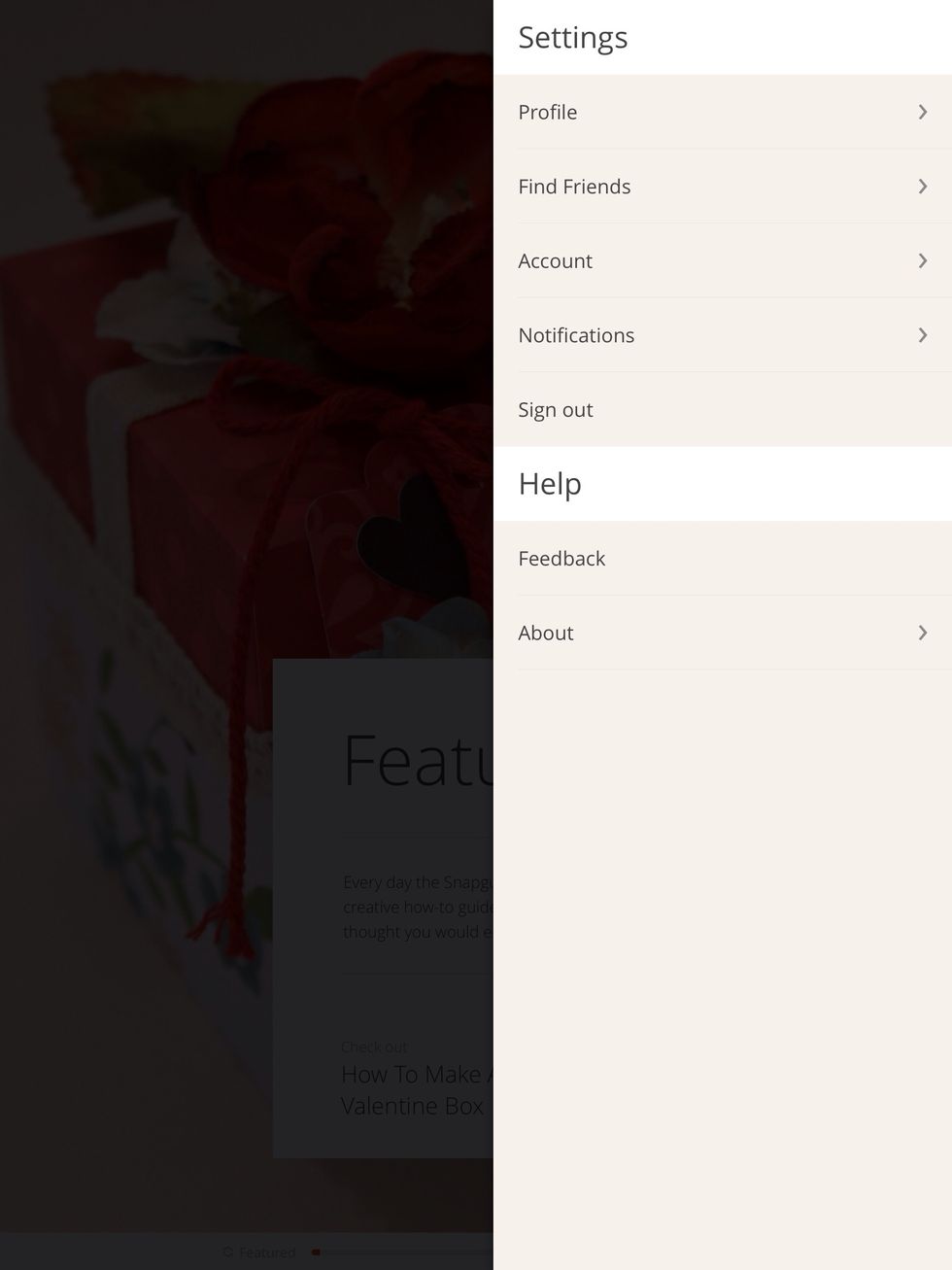 The icon will take you here. Now select profile.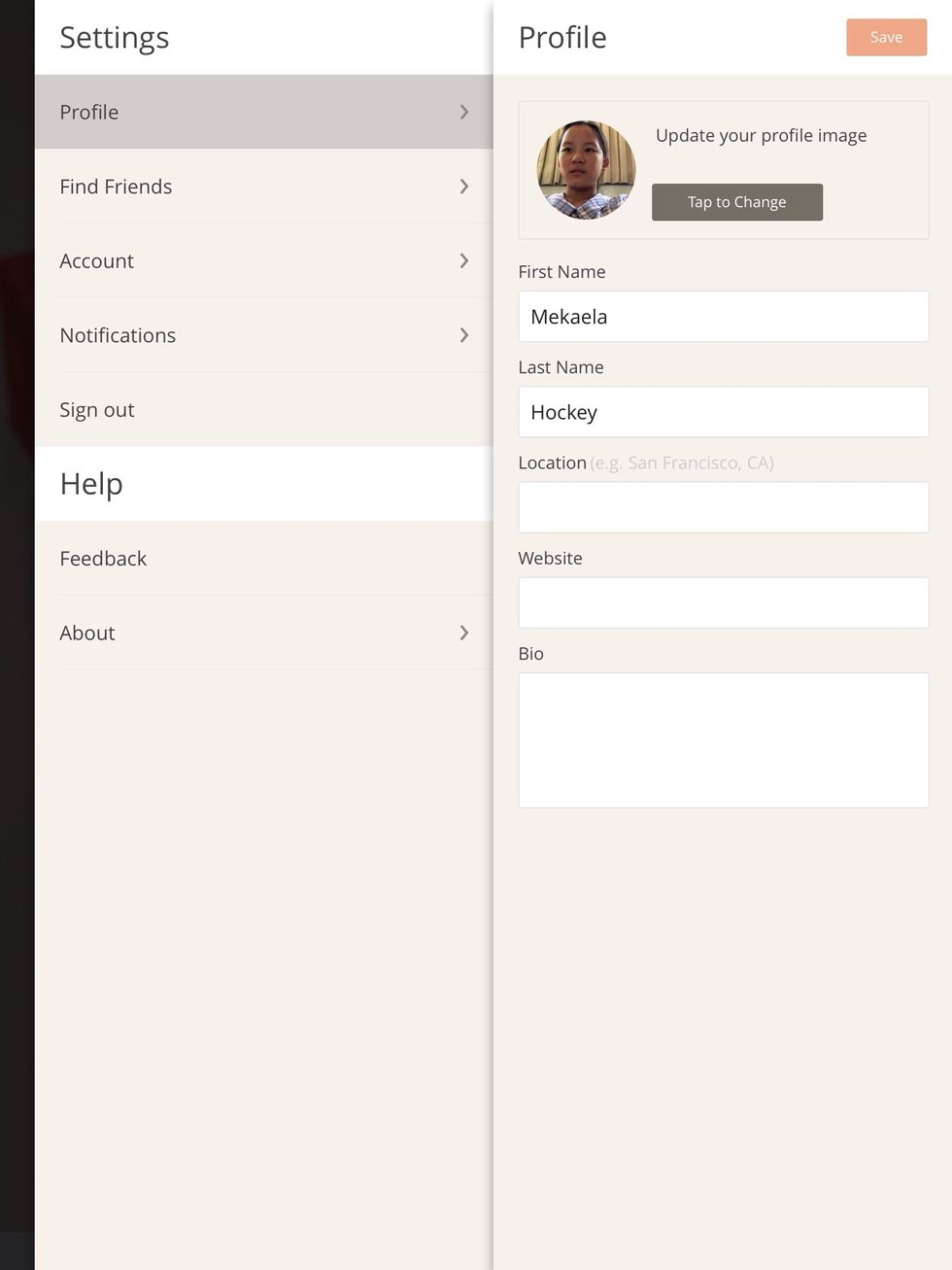 You'll then find in the top right corner an option to change your picture. Here you can also change any private, & non-private details.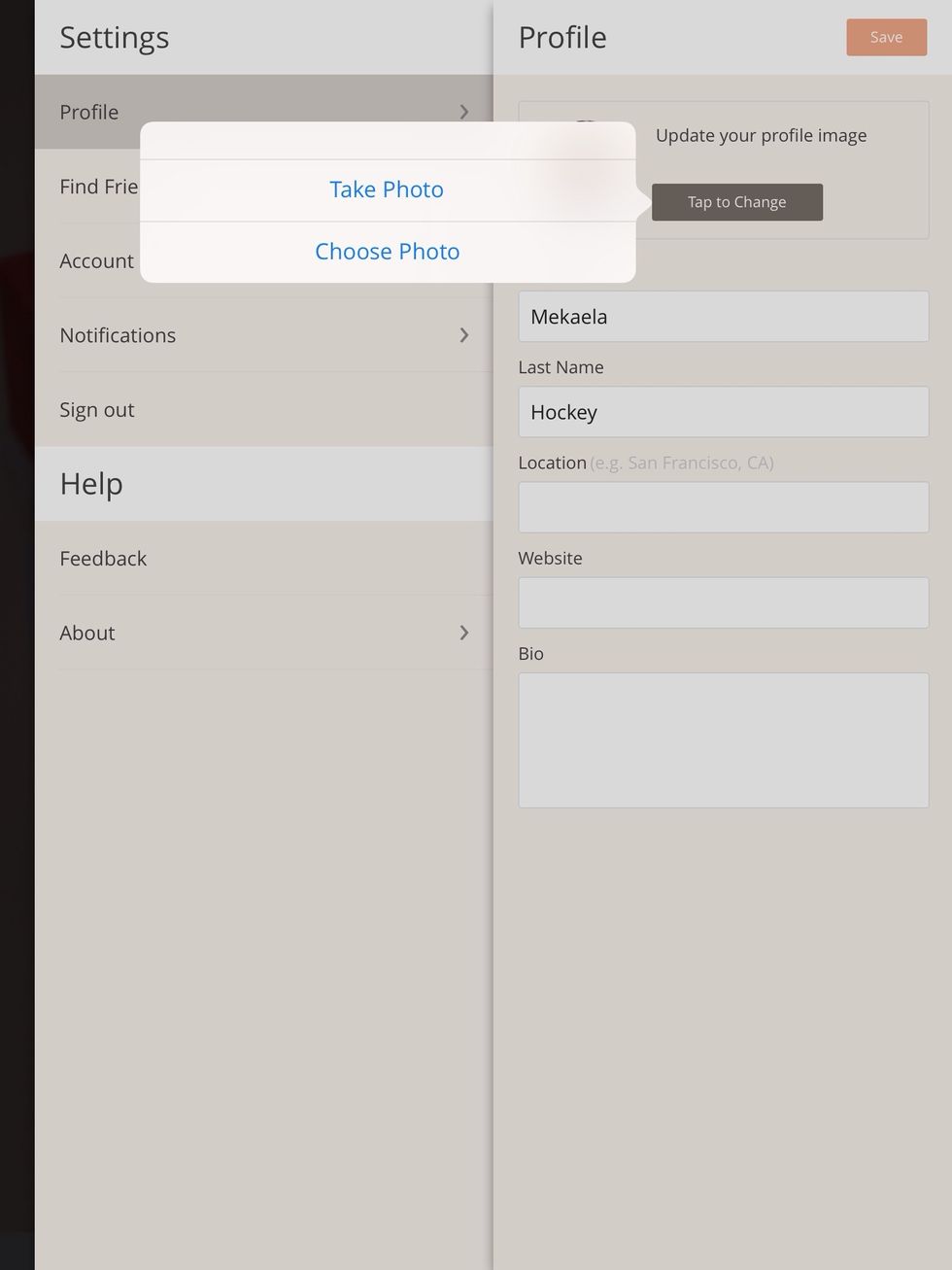 Then select either option above. I'm going into camera roll.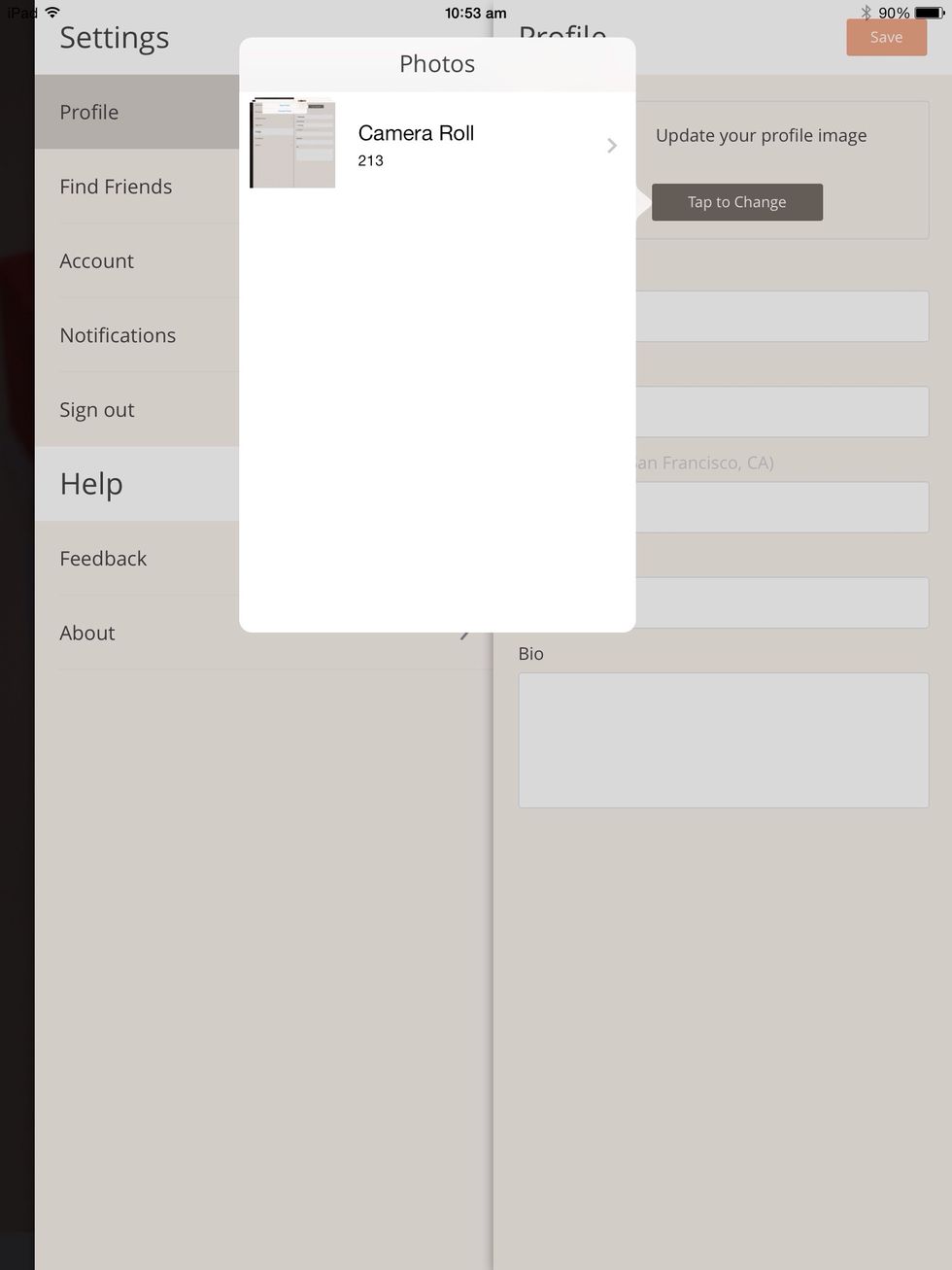 Then select an album above if you have one, or just stick with choosing images in your camera roll. You can also screenshot or save images on the web, as they will automatically save to camera roll.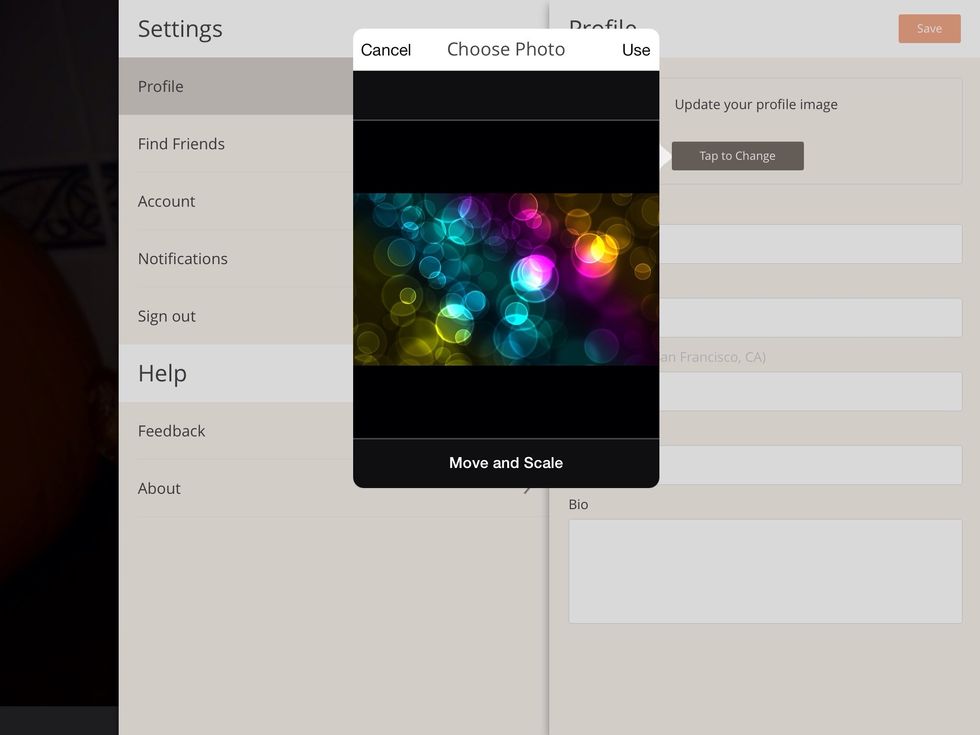 Select an image. Then, move & scale chosen picture
Snap guide will then save the picture as your profile.
The creator of this guide has not included tools