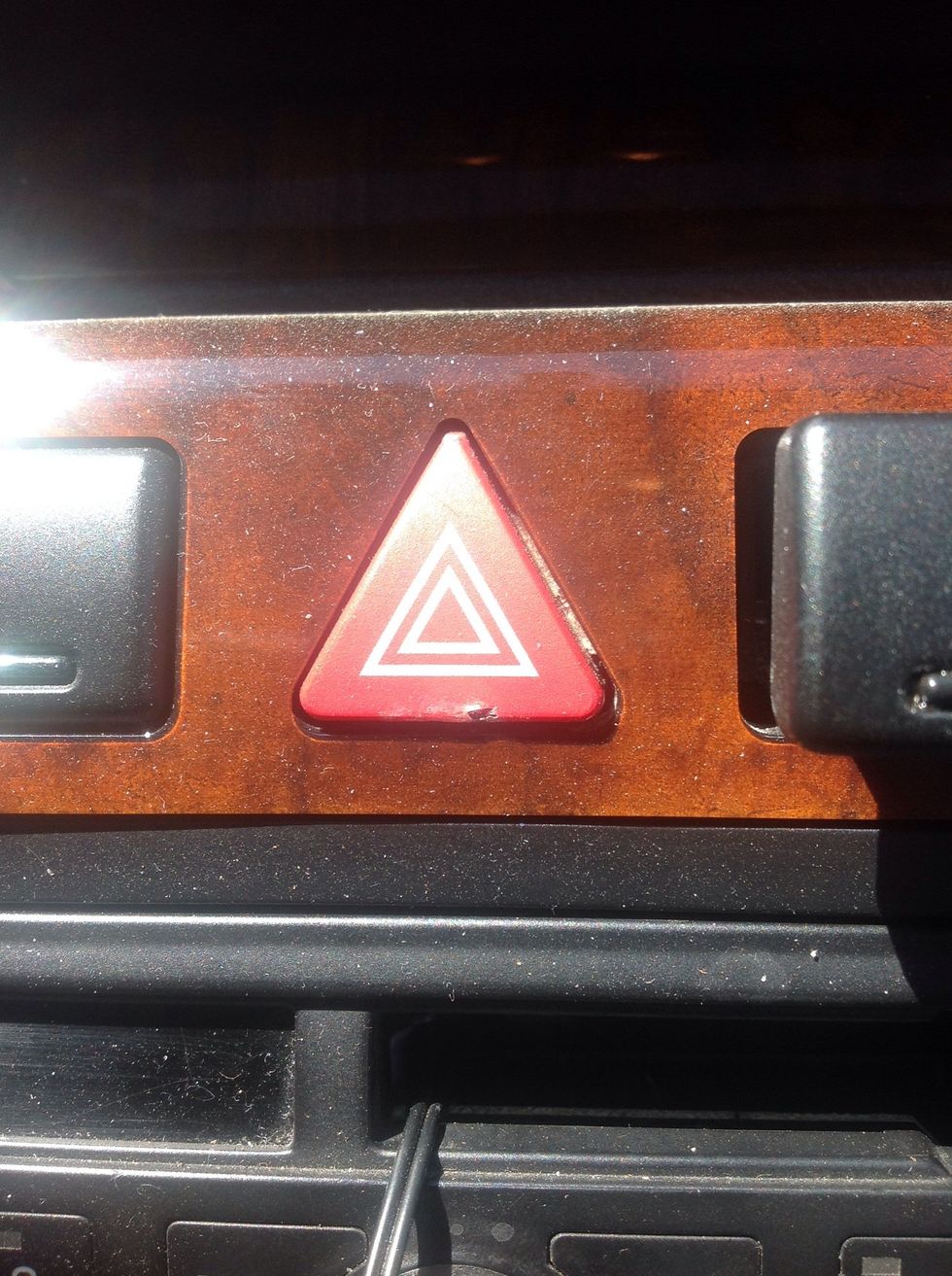 Move your car to a flat, leveled surface. The ideal location would be a driveway or garage, where you do not have to worry about traffic. If not in a garage or driveway, turn on your hazard lights.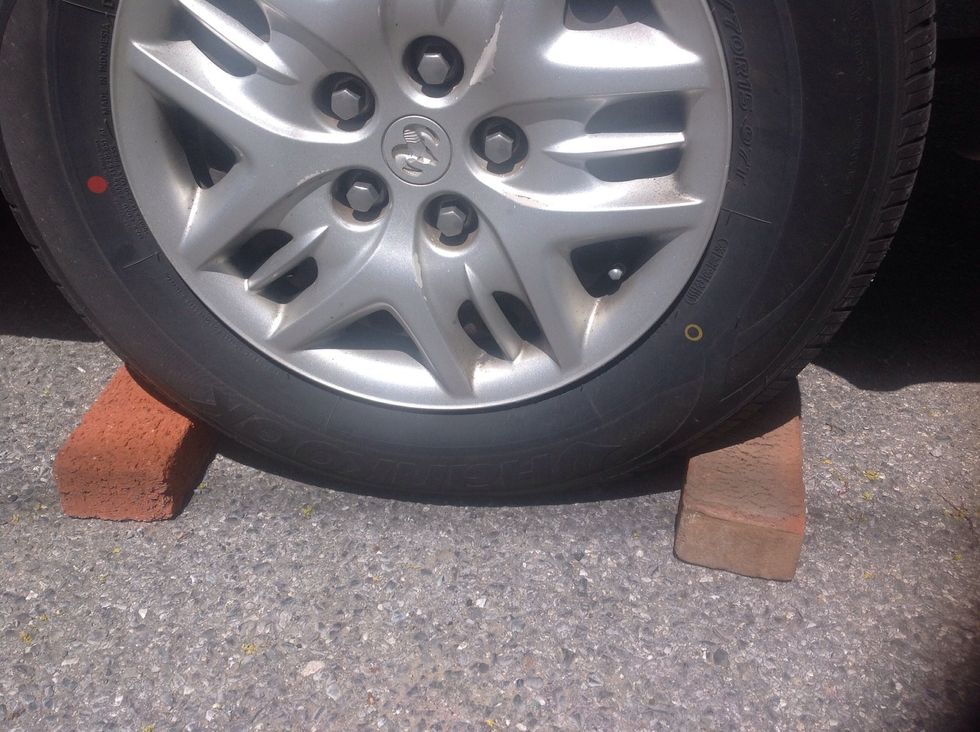 Place pieces of wood/large blocks up tight against the front and the back of the tire that is diagonally across from the one being changed. This will eliminate any possible chances of the car rolling.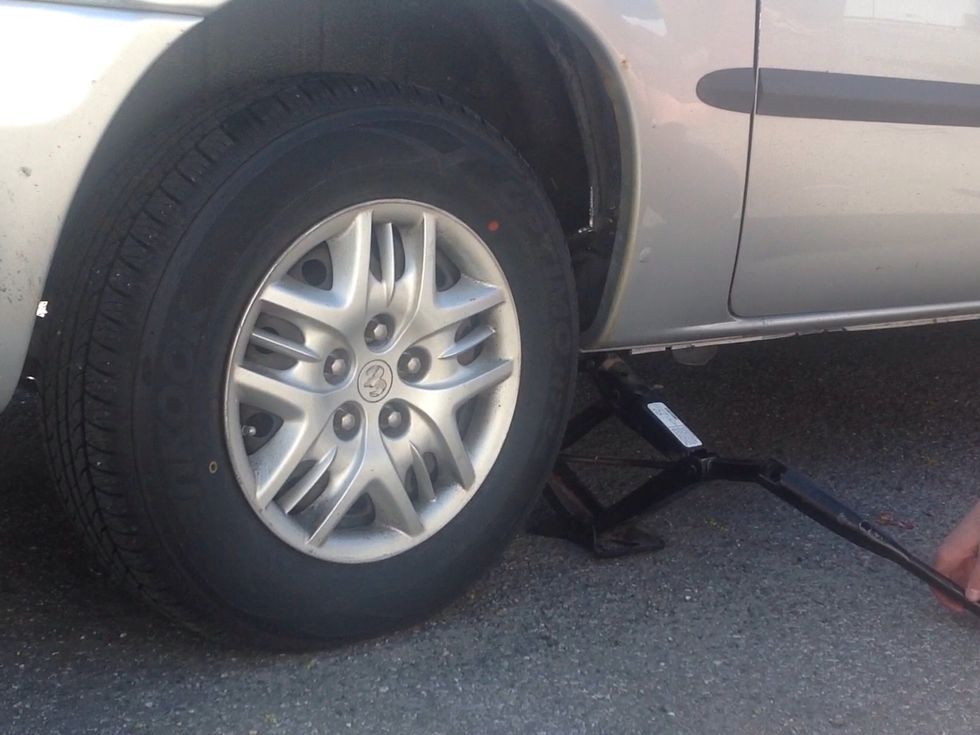 Your new tire is now on and you are ready to drive again!
1.0 Level, flat surface (driveway or garage)
1.0 Vehicle (car or truck)
2.0 Pieces of wood or large blocks (to wedge by wheel)
1.0 Mat or blanket (optional. To kneel on)
1.0 Lug-nut wrench
1.0 Car Jack
1.0 Spare or new tire