Change Bake Pads on a Newer Harley Sportster
15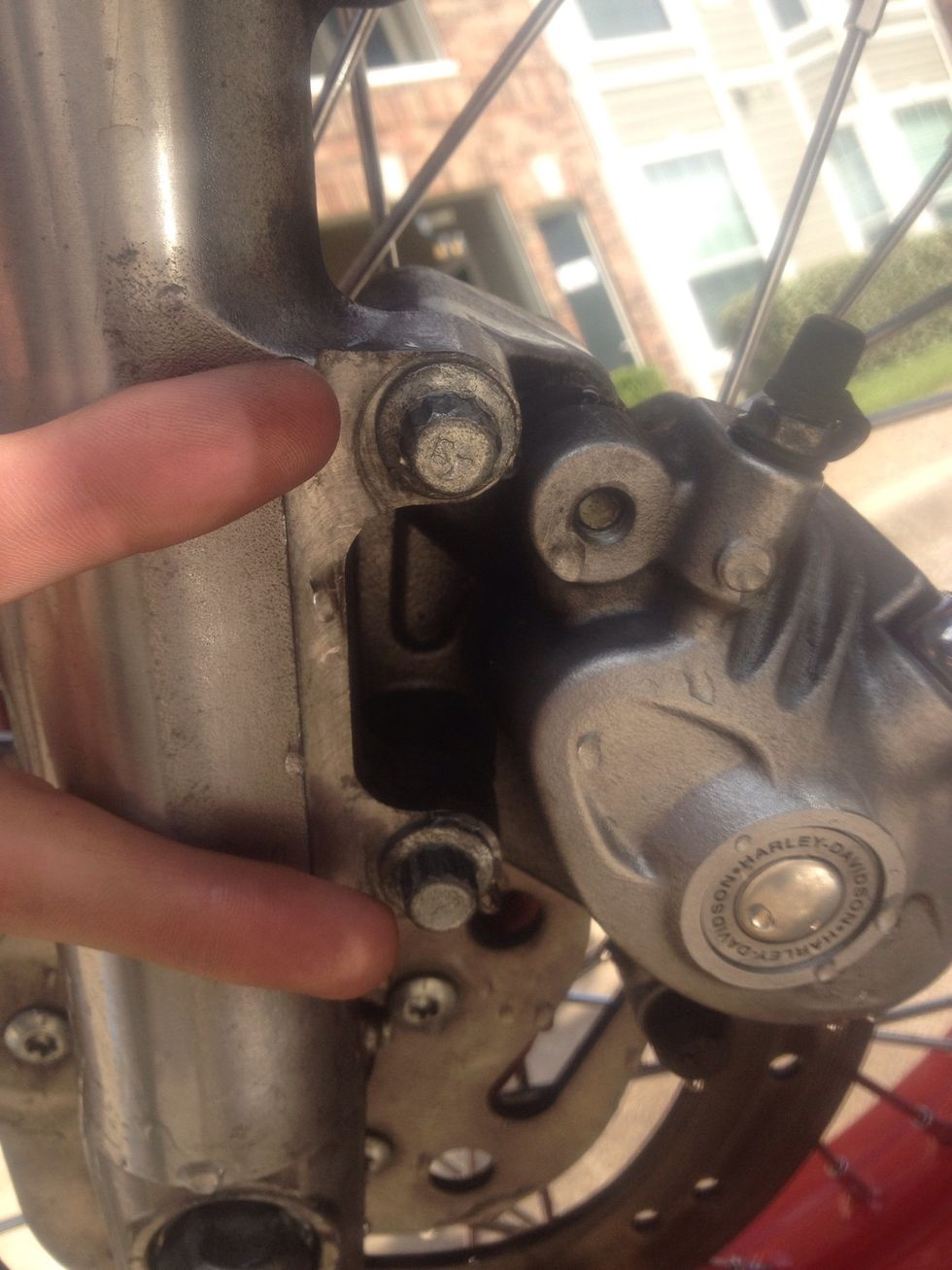 With the wrench remove the two bolts from the fork slider.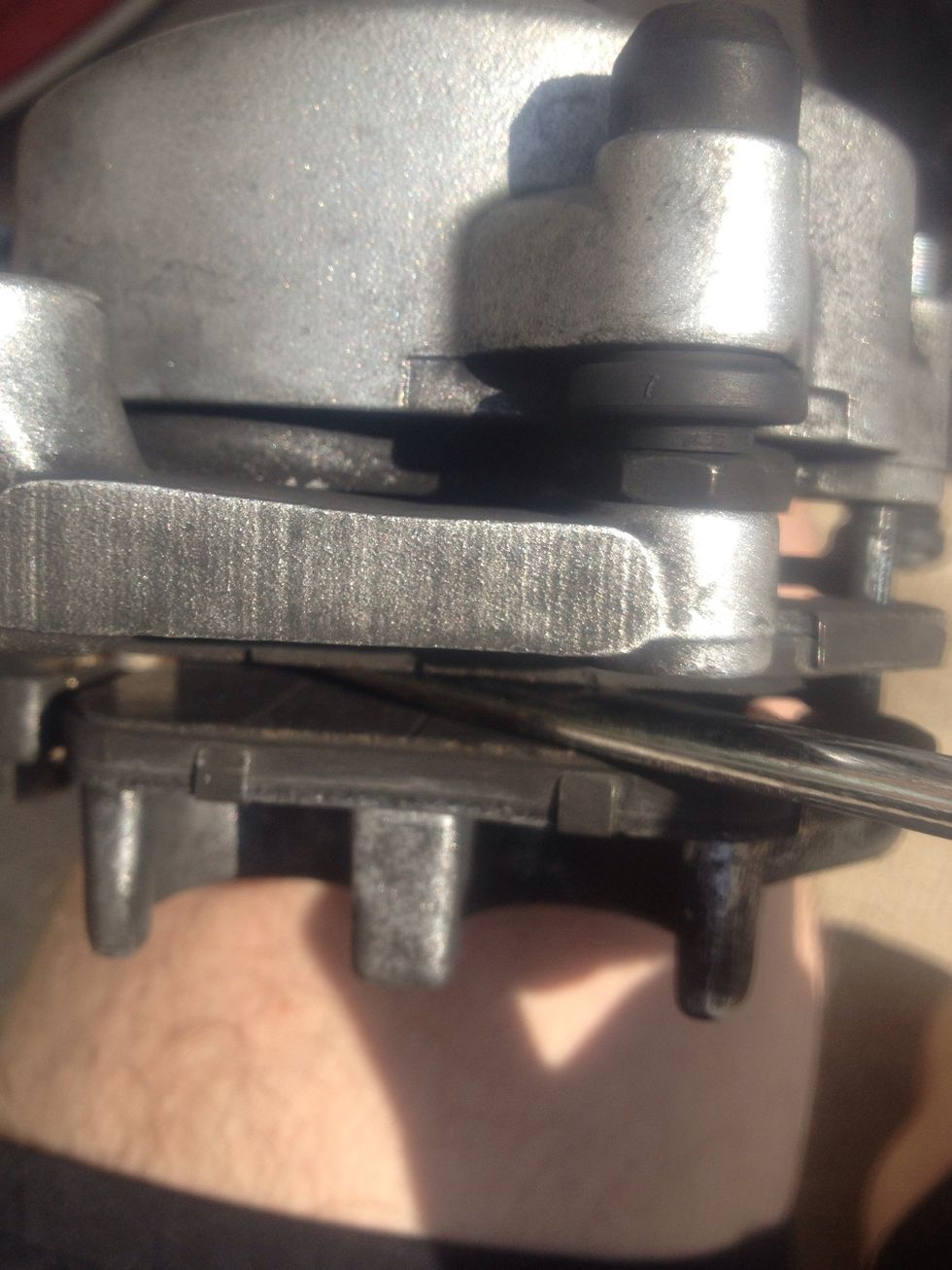 Use the screwdriver to open the two inner cylinder pistons. The two cylinder pistons close to tighten the pads as they wear down.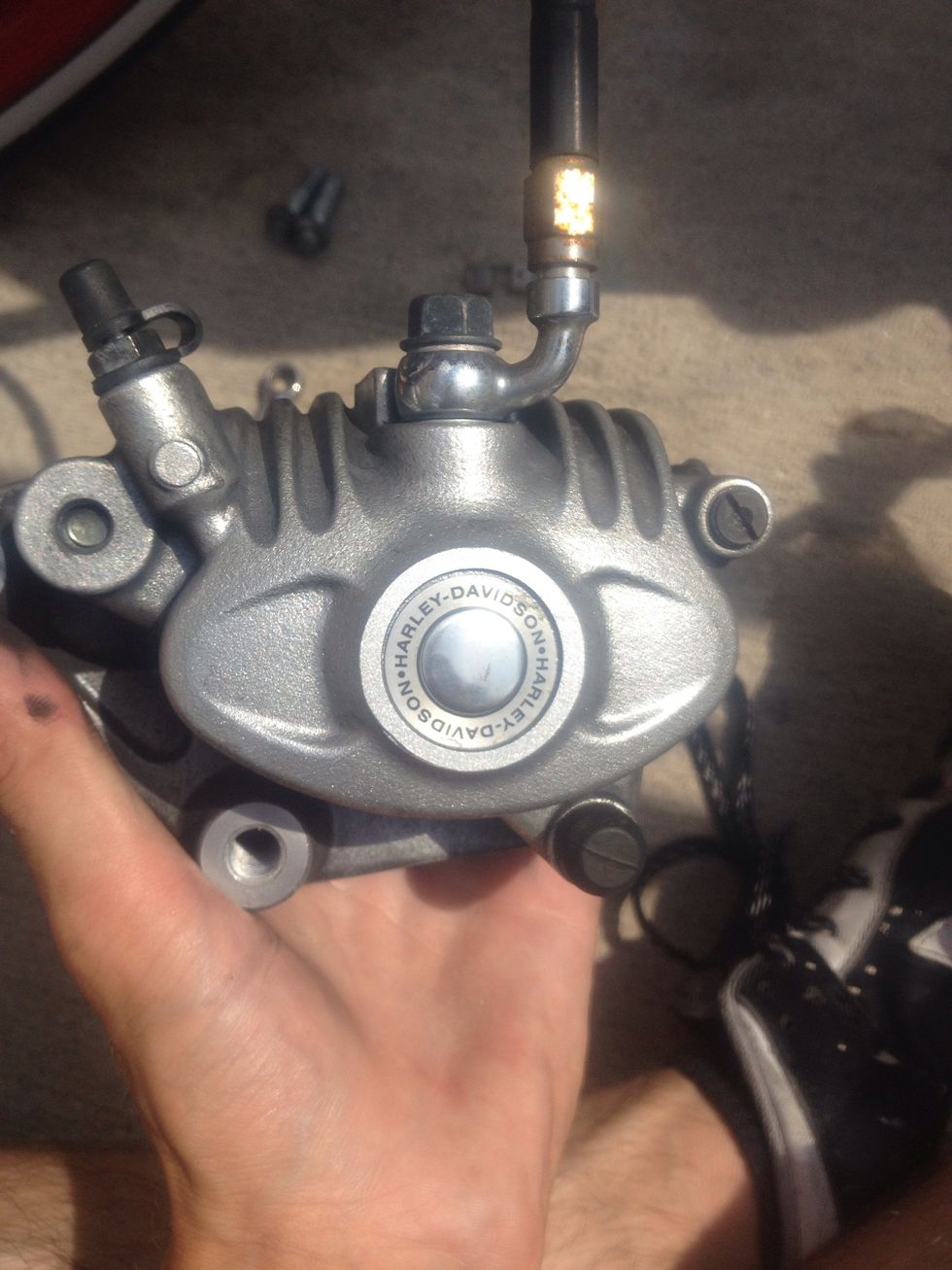 Once the pistons have been depressed and the caliper is off the fork sliders, use the flat head to unscrew the flat head bolt on the upper right hand side.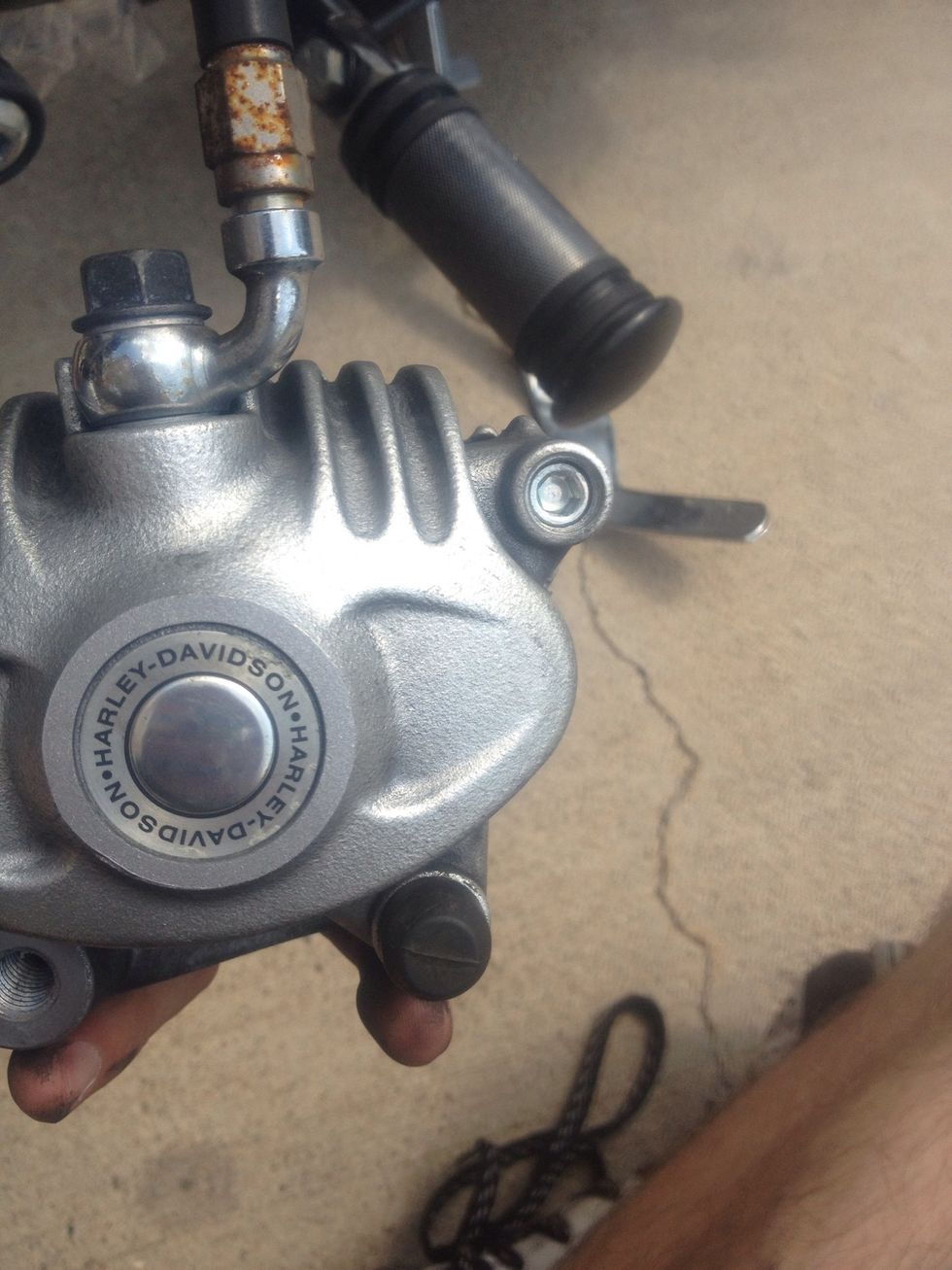 Once the flathead plug has been removed use the Allen wrench to take the pin out which holds the two pads in place.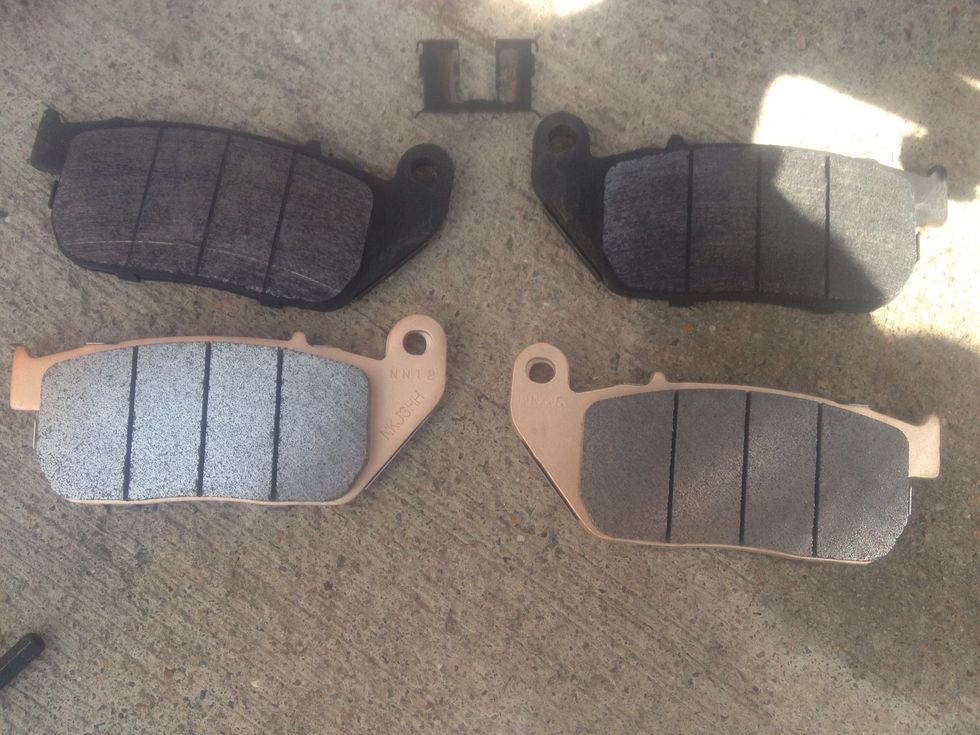 Remove the old pads and rear pad clip. Install the new pad clip into the caliper. (Image on next slide)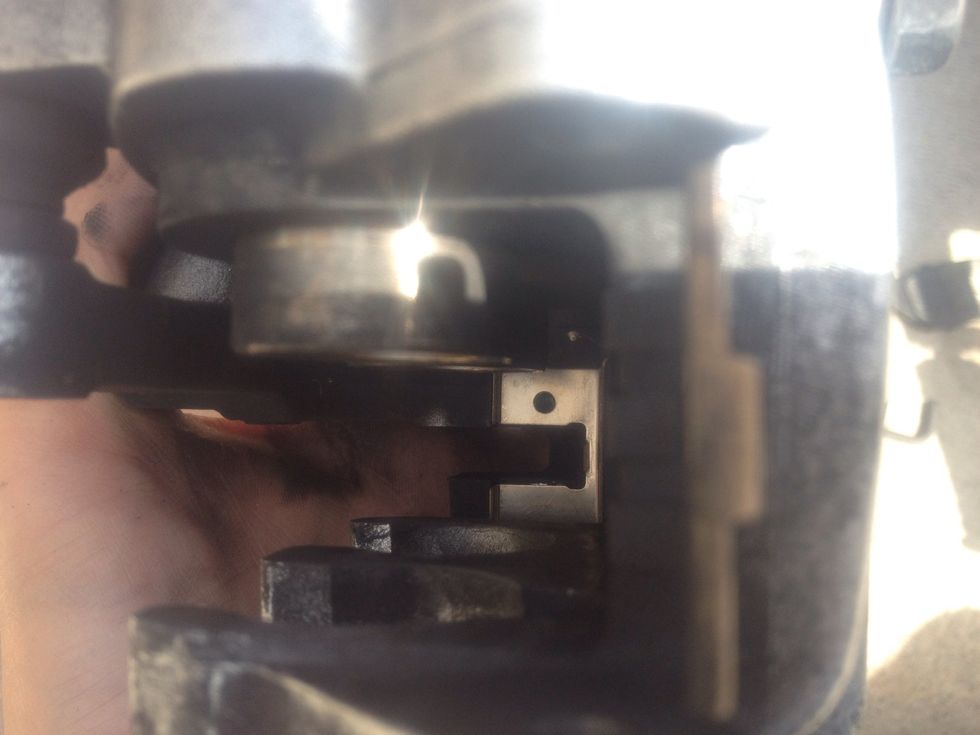 Make sure the pads rear boots slip into the clip.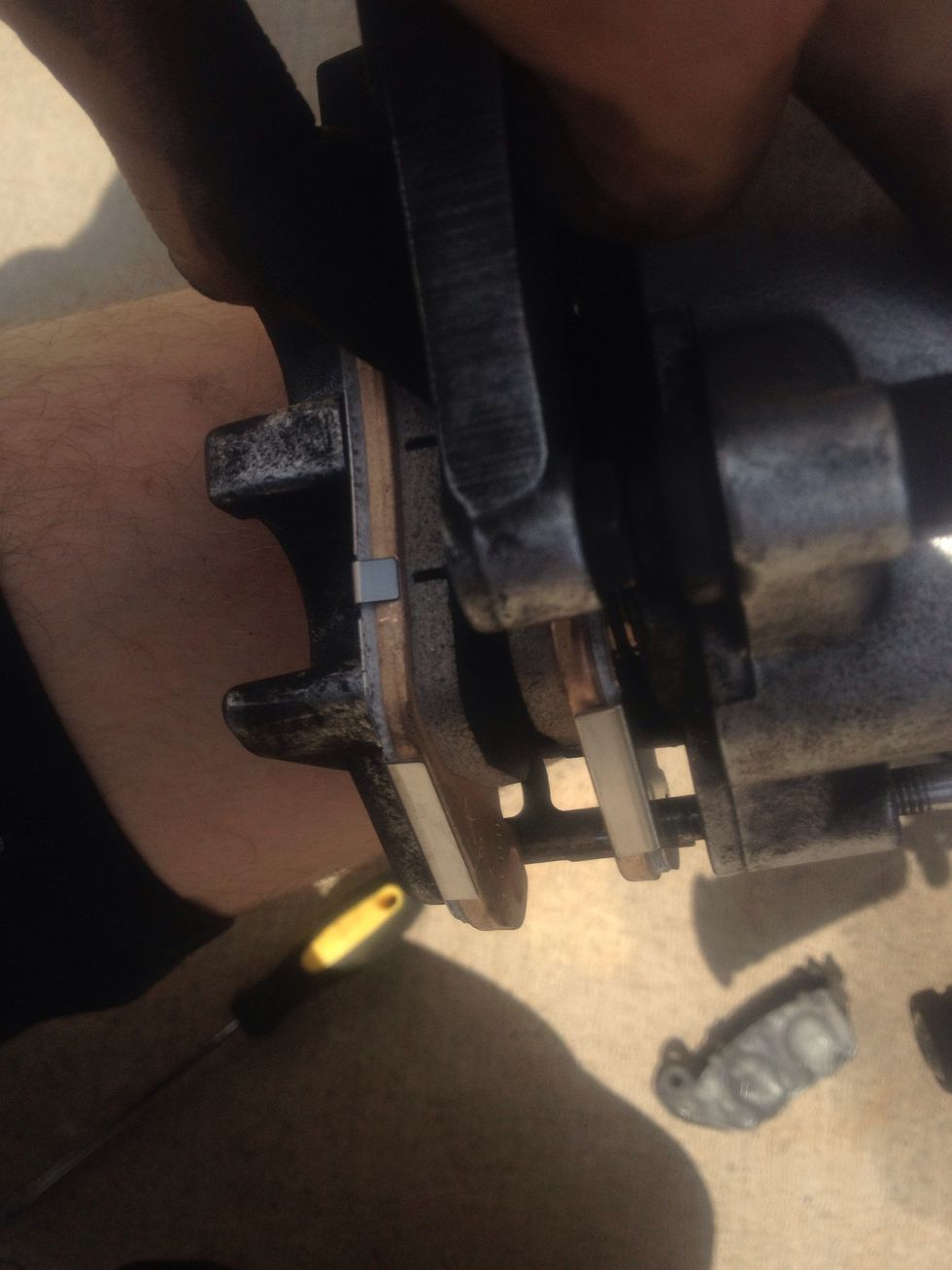 Once the pads are sitting in caliper (make sure the shape of the pads flow with the caliper and rotor) insert the pin to hold pads into place
Once the pin is inserted into the two pads, use the Allen wrench to screw the pin back into the caliper.
Once the Allen pin is screwed back into the caliper put the flat head plug back into place.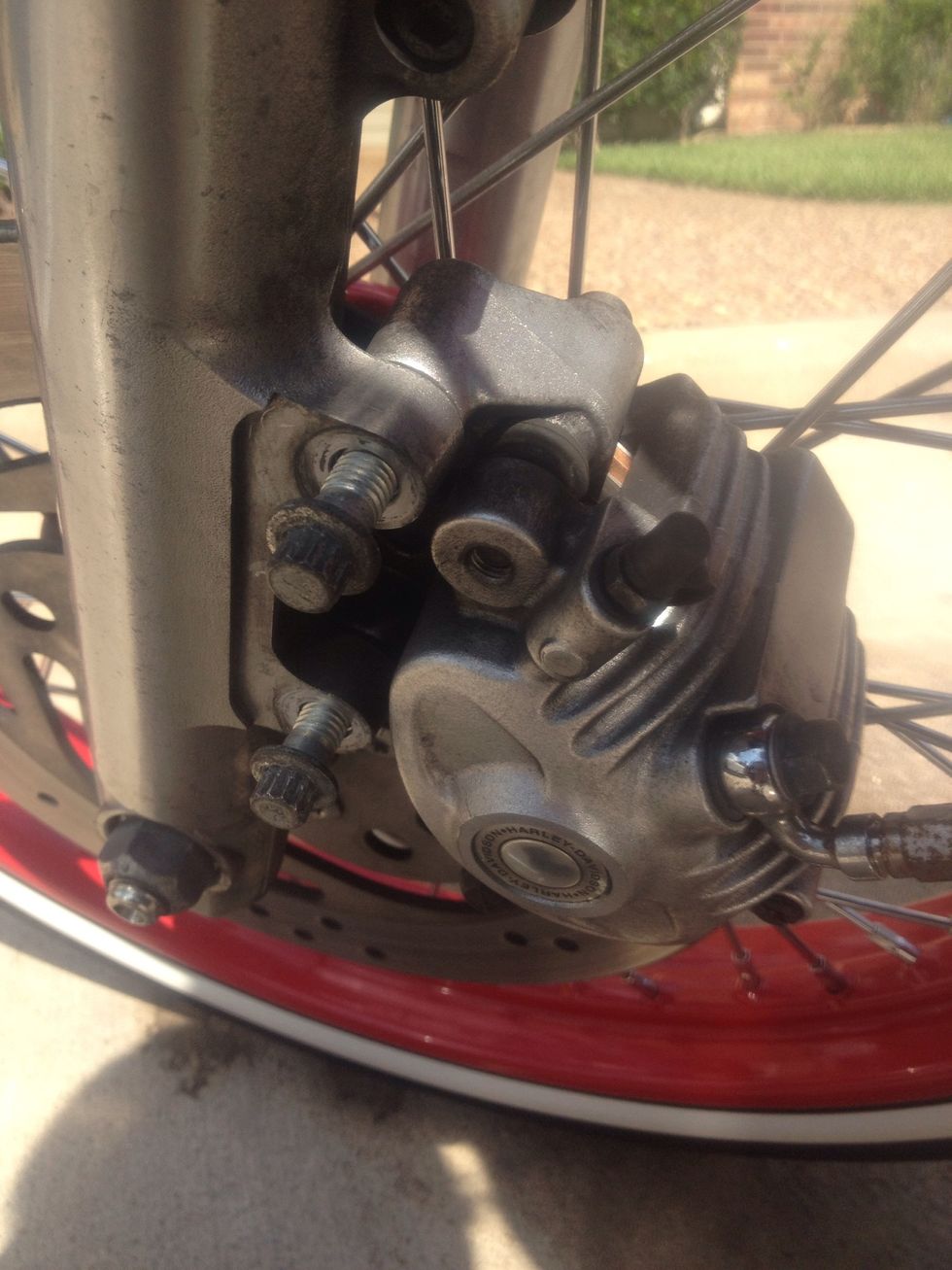 Place caliper over the rotor and align the two holes with the fork slider use the 10 mm wrech to tighten the caliper into place. Once the caliper is installed. Pump your front brake to get all air out
10 mm 12 point wrench
CR-V5 Allen wrench
Flathead screwdriver
Jmans Bobber
Im a simple guy, with a love for ol' school while keeping it classy. Modifying a stock Harley to make my dream Bobber. You can call me J-man!