Change a Standard Equation to Slope-Intercept Form
46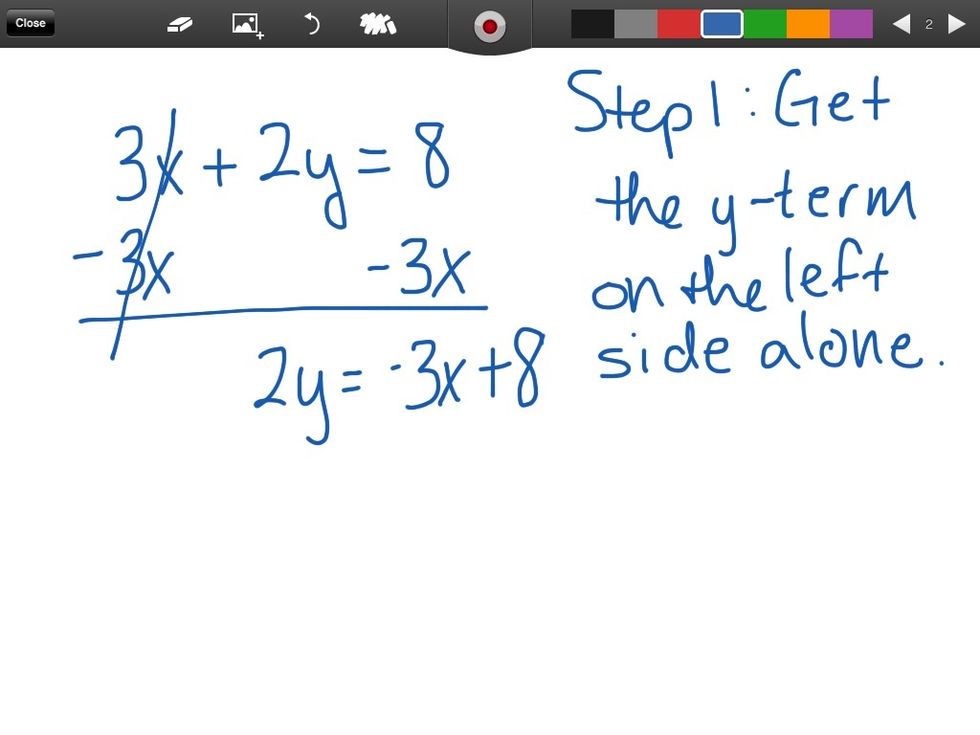 To do this, move the x-term to the other side of the equation. If it's a positive term, subtract it from both sides. If it's a negative term, add it to both sides.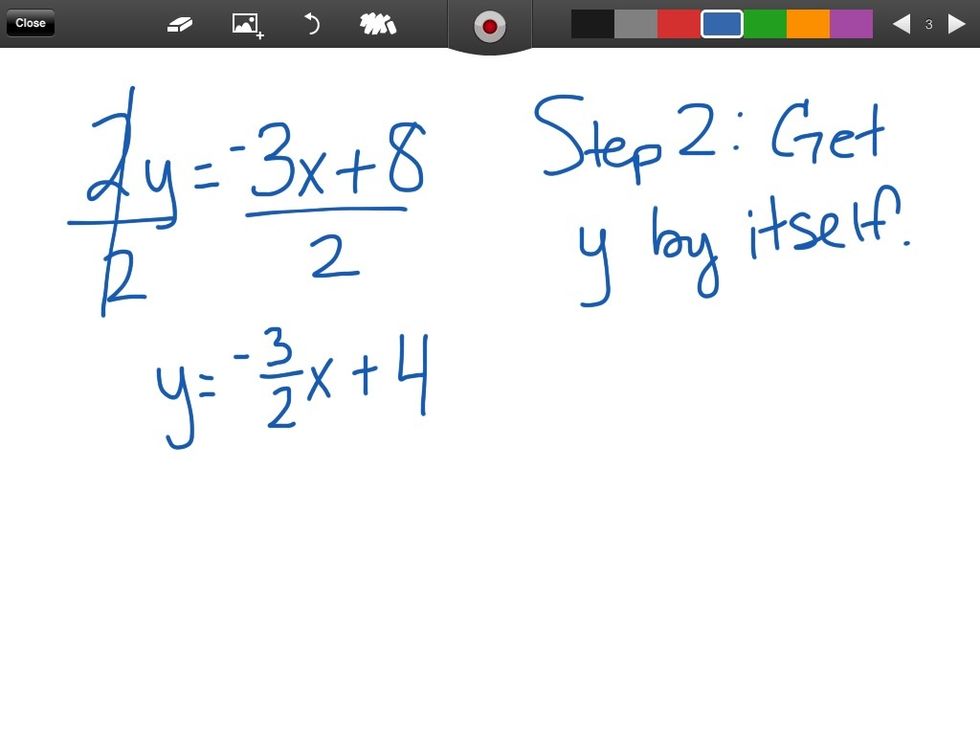 Divide by the coefficient of y on both sides. Notice every term on both sides is divided by 2. On the left side, the 2s cancel. On the right side, -3 divided by 2 is -3/2 and 8 divided by 2 is 4.
You now have your answer in slope-intercept form.
The creator of this guide has not included tools
Marie Henderson
I'm a math facilitator (instructional coach) at Great Bend High School in Great Bend, KS.