Step one- You need to flip the bike up side down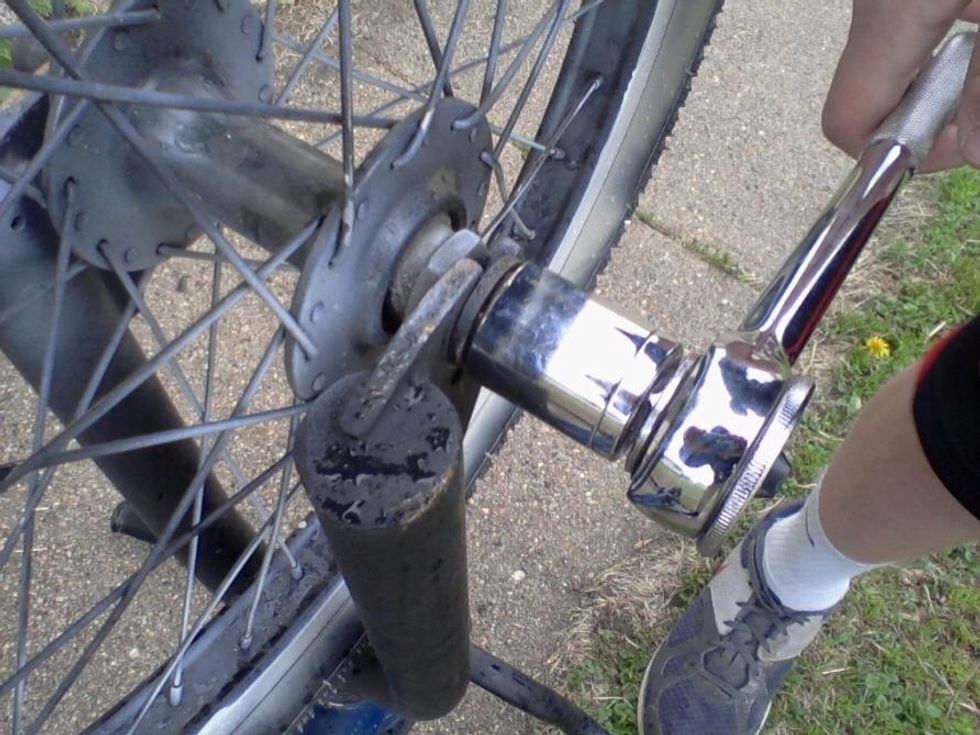 Get a socket wrench that fits the size of the lug nuts on the front tire.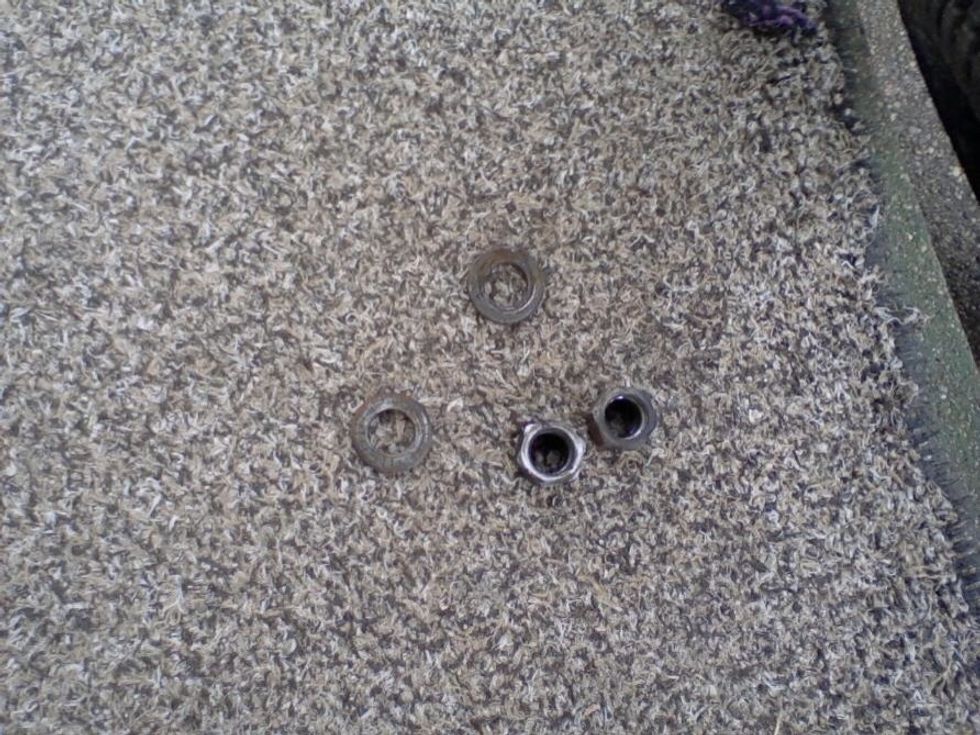 Now that you have the right size wrench you can now take off both the lug nuts and washers.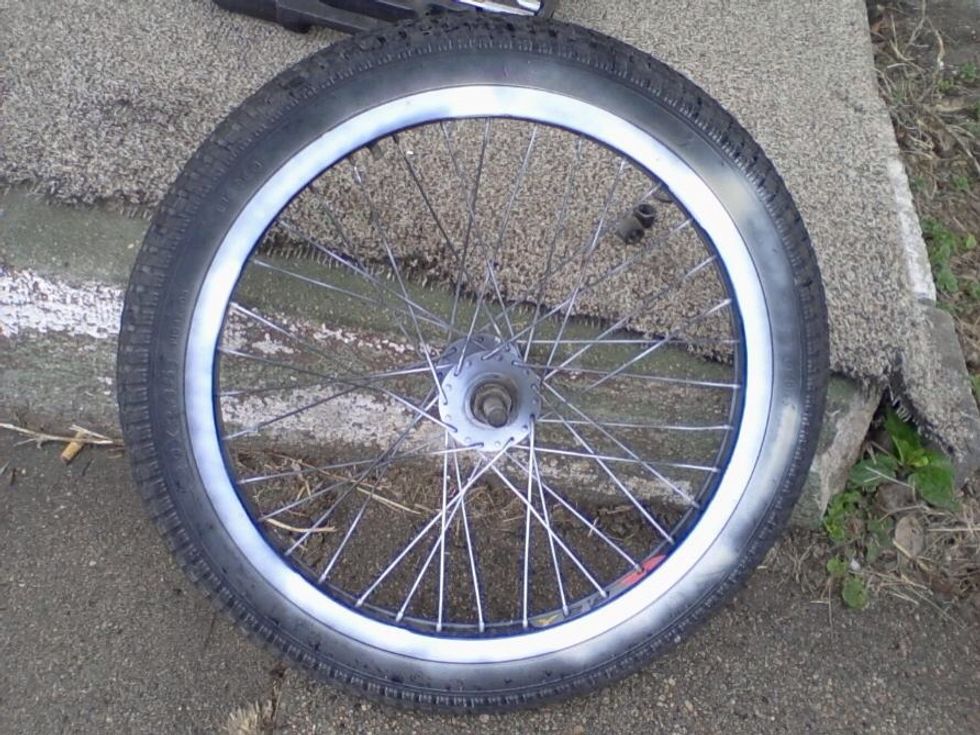 Now you are done taking off the washers and lug nuts now you are able to take off the bike tire off both sides of the forks.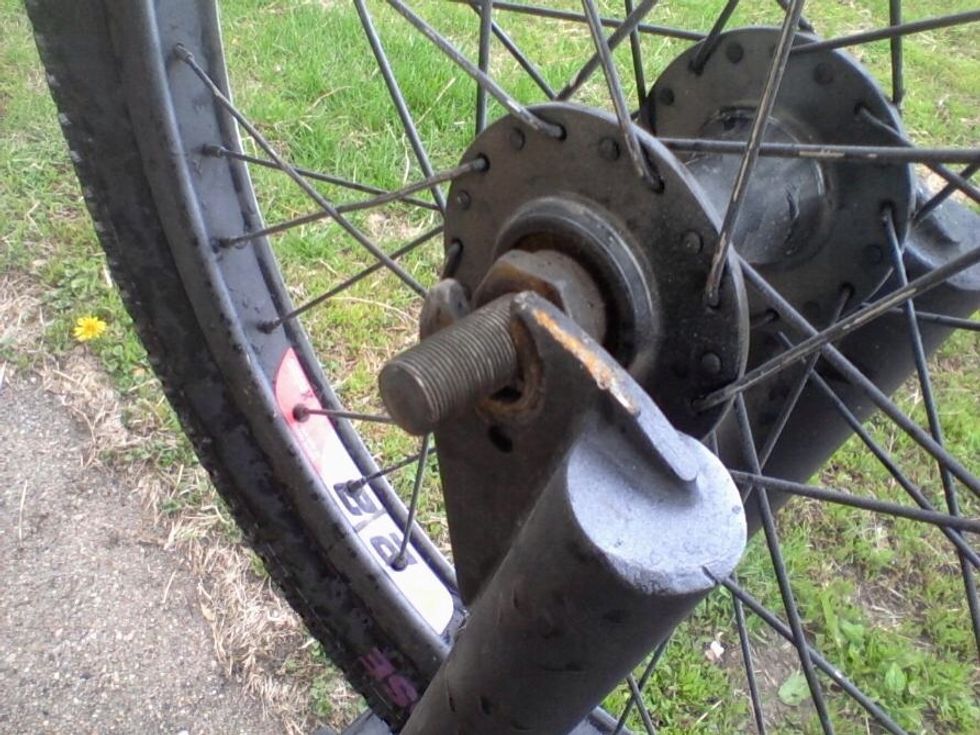 You now have the bike tire off and now you bring in the spare tire and put it on both sides of the forks so the stems line up.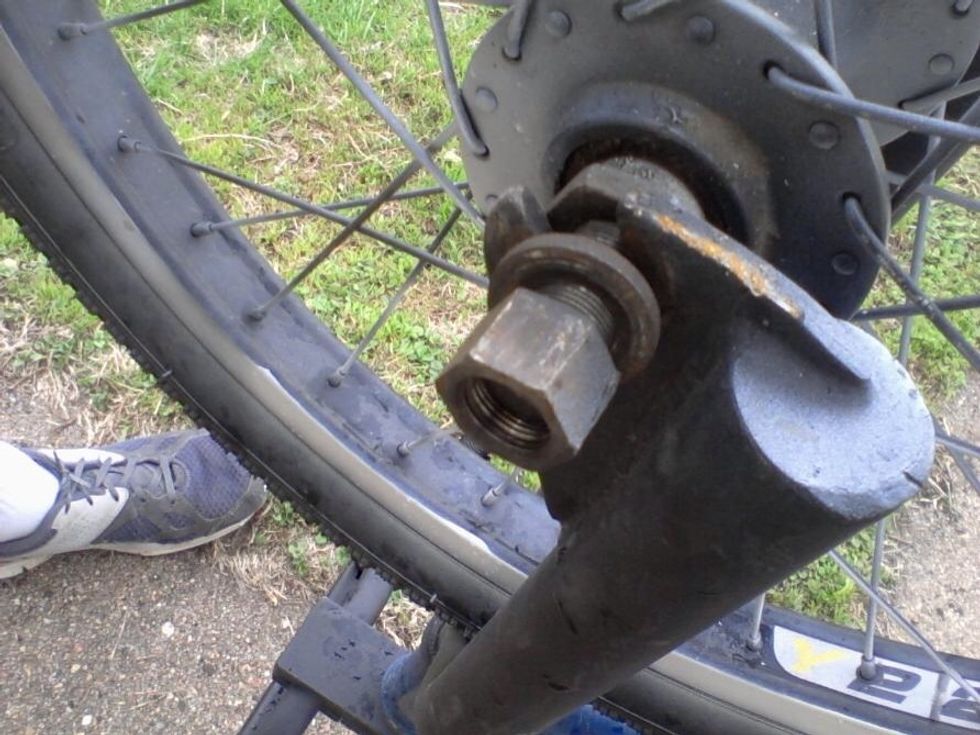 Now that you have the spare tire on you put on both washers and lug nuts on each side of the tire so the tire don't fall off.
You are now done and you are now also ready to go ride and next time when you need to fix a bike tire you are able to do it all on your own.
Socket wrench
Spare tire
Lug nuts
Washers