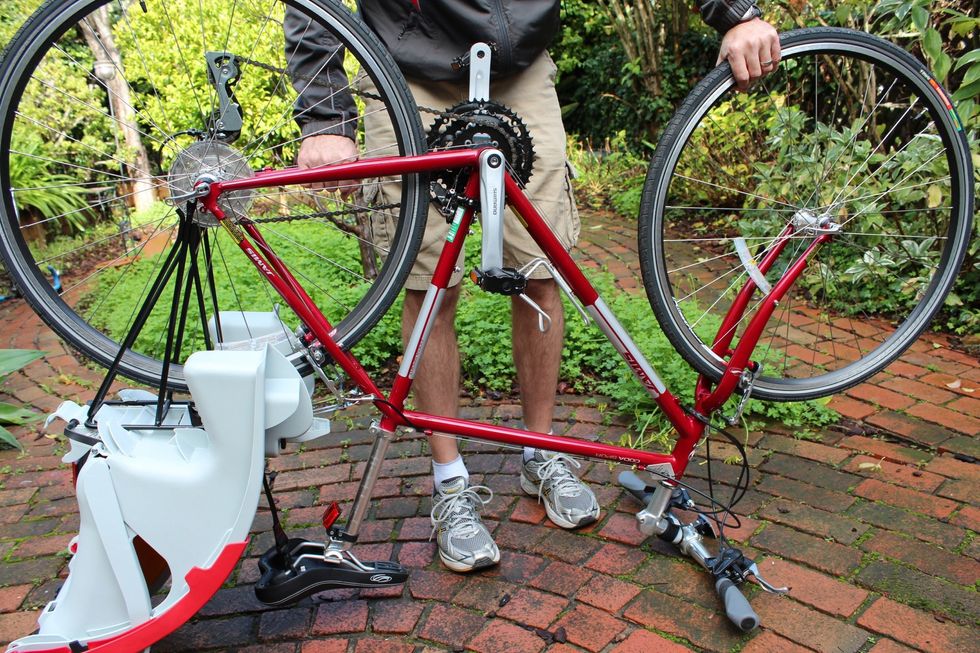 Turn the bike upside down, balancing the bike on the seat and handlebars.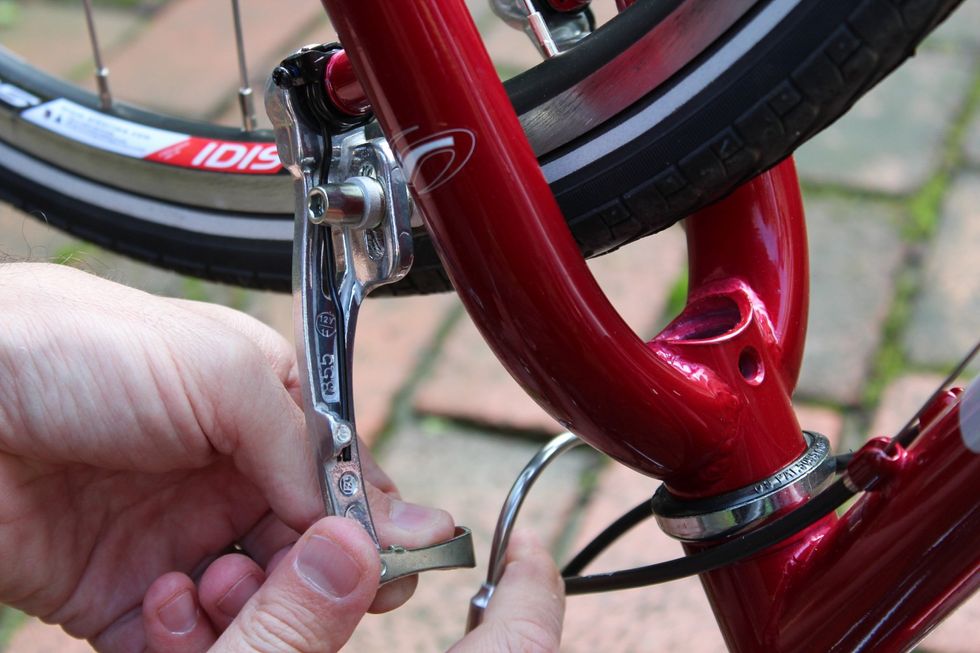 Release the brake on the tire that needs to be changed.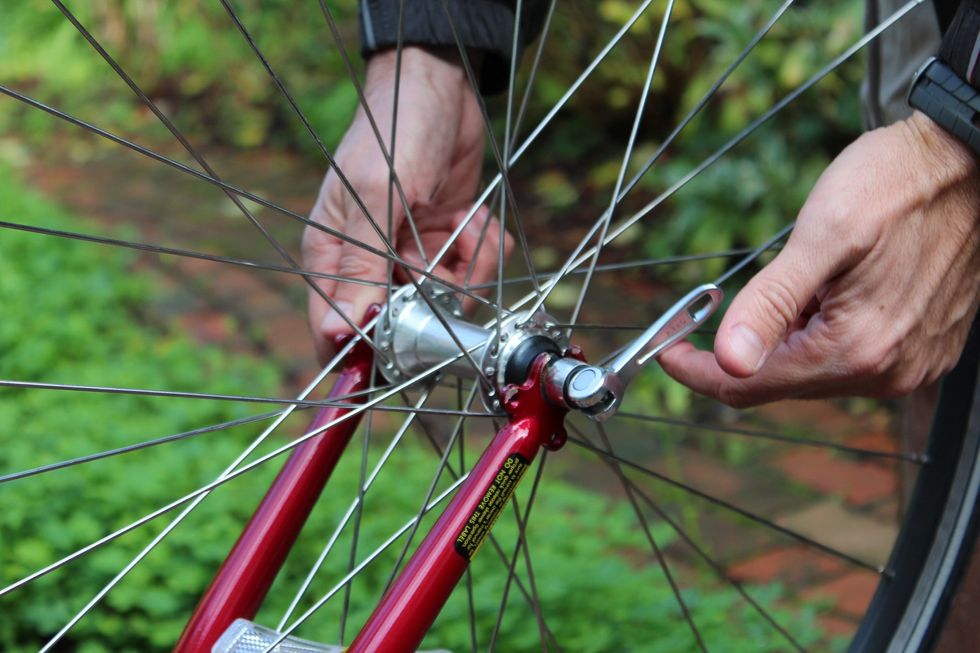 Loosen the quick-release hinge (or, on older bikes, the nuts) in the center of the wheel and take the wheel out of the bike frame. If it's the rear wheel, lift or move the chain away from the gears.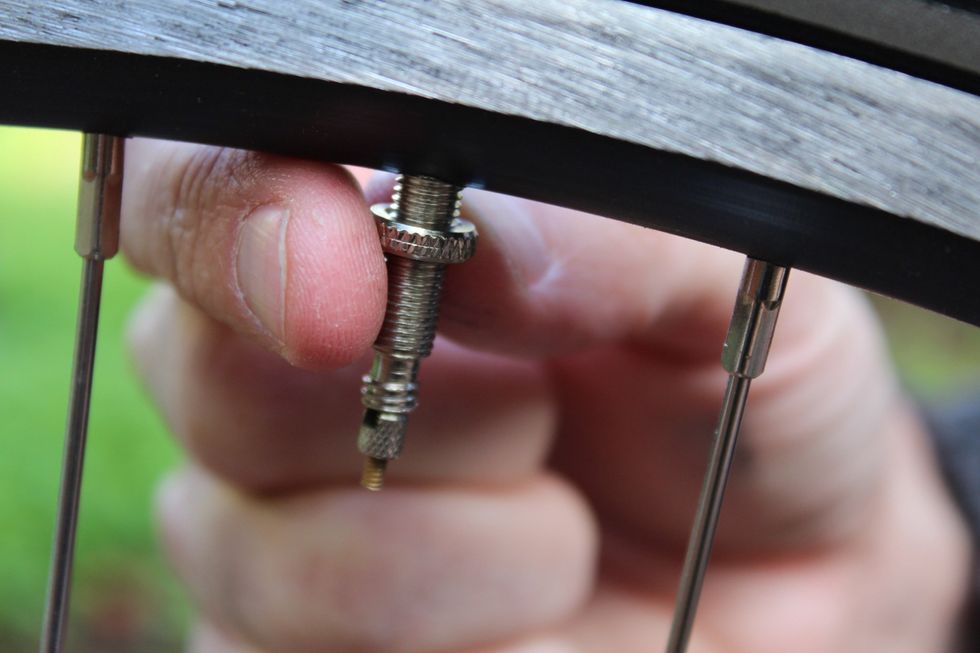 Loosen the nut on the valve stem & place it to the side. (You might need to patch or change the tire if it has an big hole, but it's more likely that you're going to change the tube inside the tire.)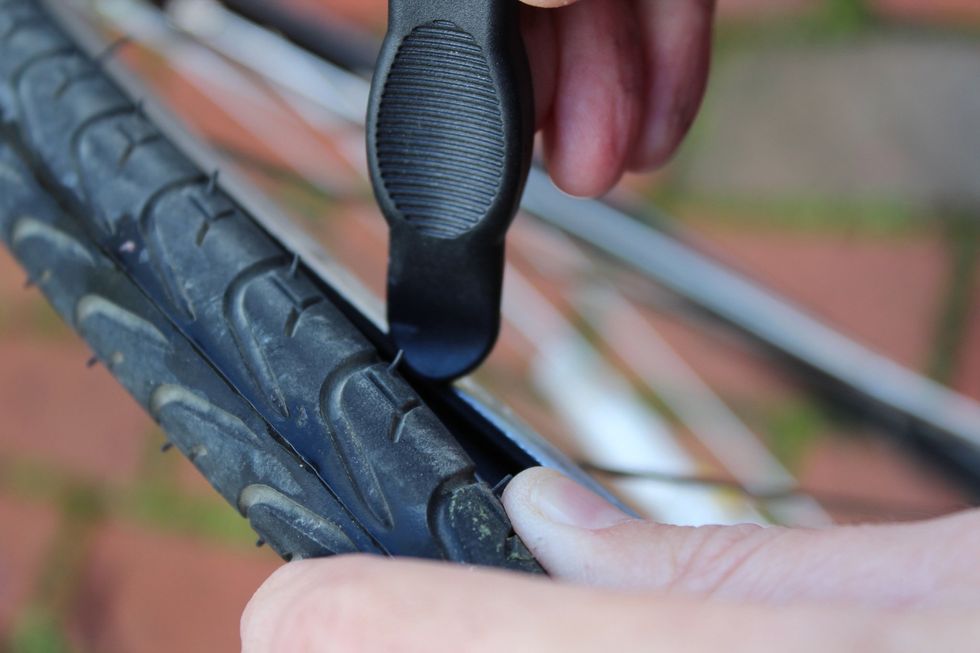 Start on the opposite side of the tire from the valve stem and work the first of two tire levers into the seam, separating the tire from the tire rim.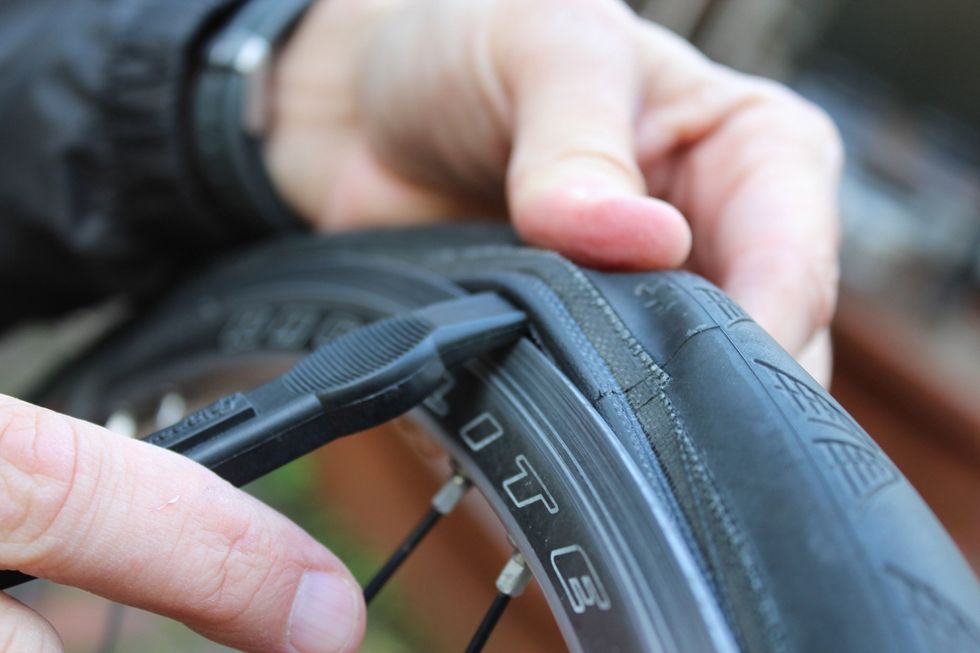 Insert the second lever into the same space and work it around the wheel to fully separate one side (and only one side) of the tire from the rim.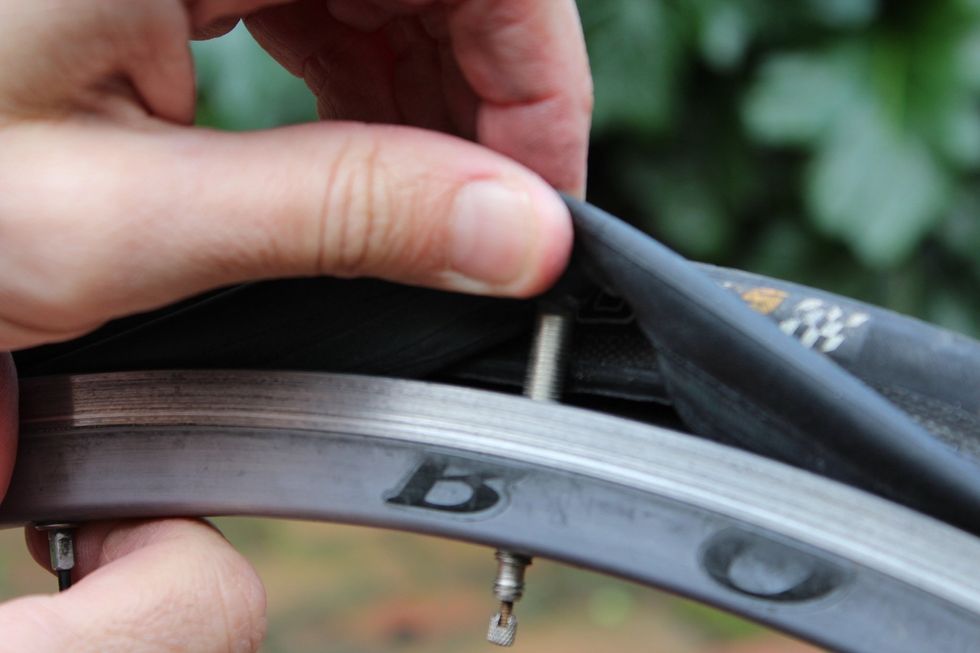 When you have loosened the tire from the rim enough to pull it off, push the valve stem through the hole in the tire, and pull the whole tube out from the tire.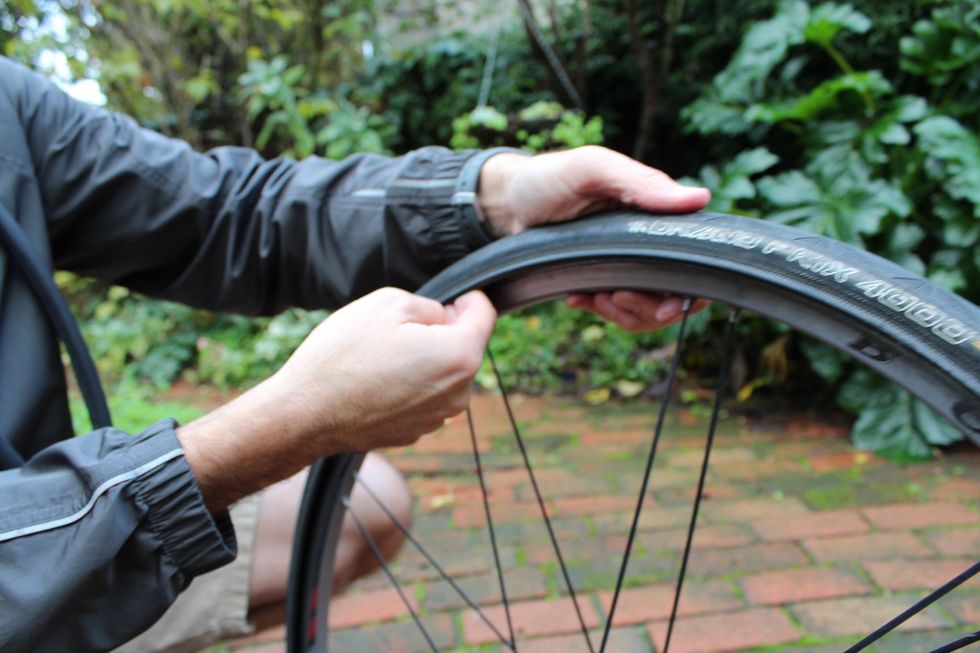 Run your finger around the inside of the tire to remove any grit or stones that might flatten your next tube. Look at the tube itself to see if you can tell what caused the problem.
Push the valve stem of the new tube through the hole in the tire and thread the entire tube around the inside of the tire. Avoid twisting the tube by inserting it as flatly as possible.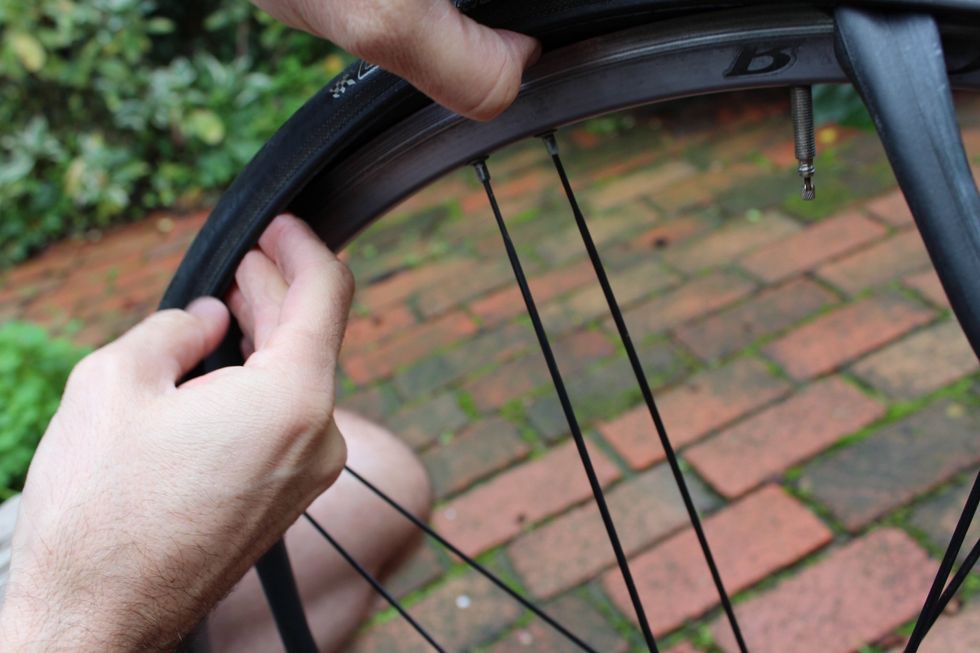 Using your fingers, begin to press the tire back under the rim while being careful to avoid pinching the new tube between the wheel's rim and the tire. (The newer the tire, the harder this is.)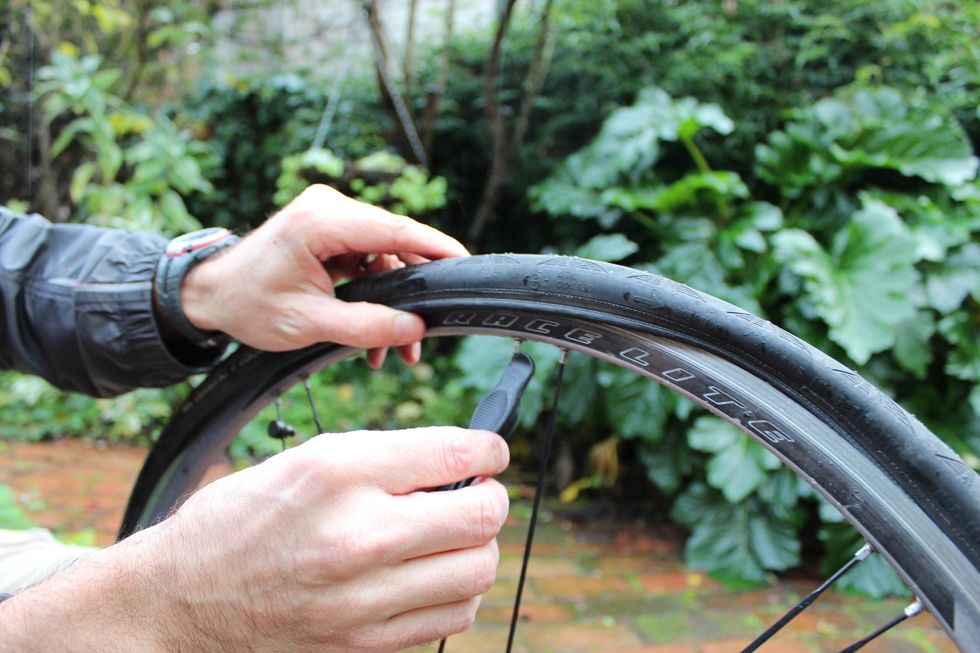 When it gets too hard to accomplish with just your hands, use your lever again until the entire tire is back under the rim - on both sides of the wheel.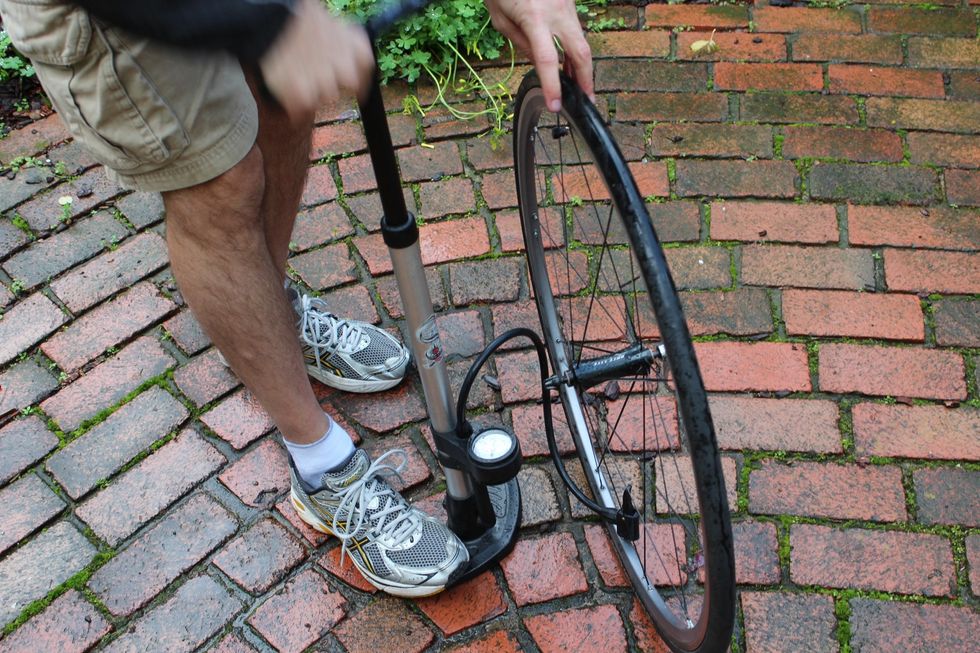 Use your manual pump or a gas canister to inflate the tire to the pressure indicated on the tire rims or the box the tube came in. Put your tire back onto the bike. (Don't forget to reset that brake.)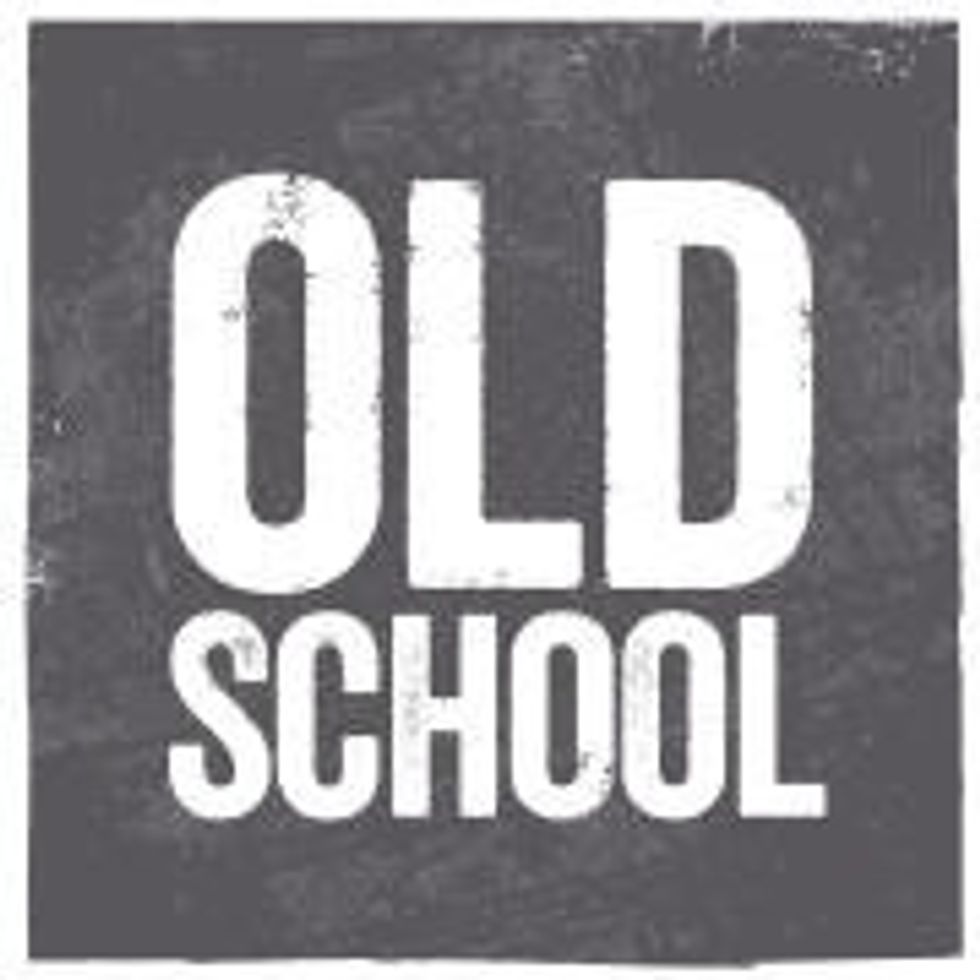 See more tips and guides like these at www.theoldschool.com.
an appropriately-sized tire tube
tire pump
2 tire levers
a bike with a flat tire