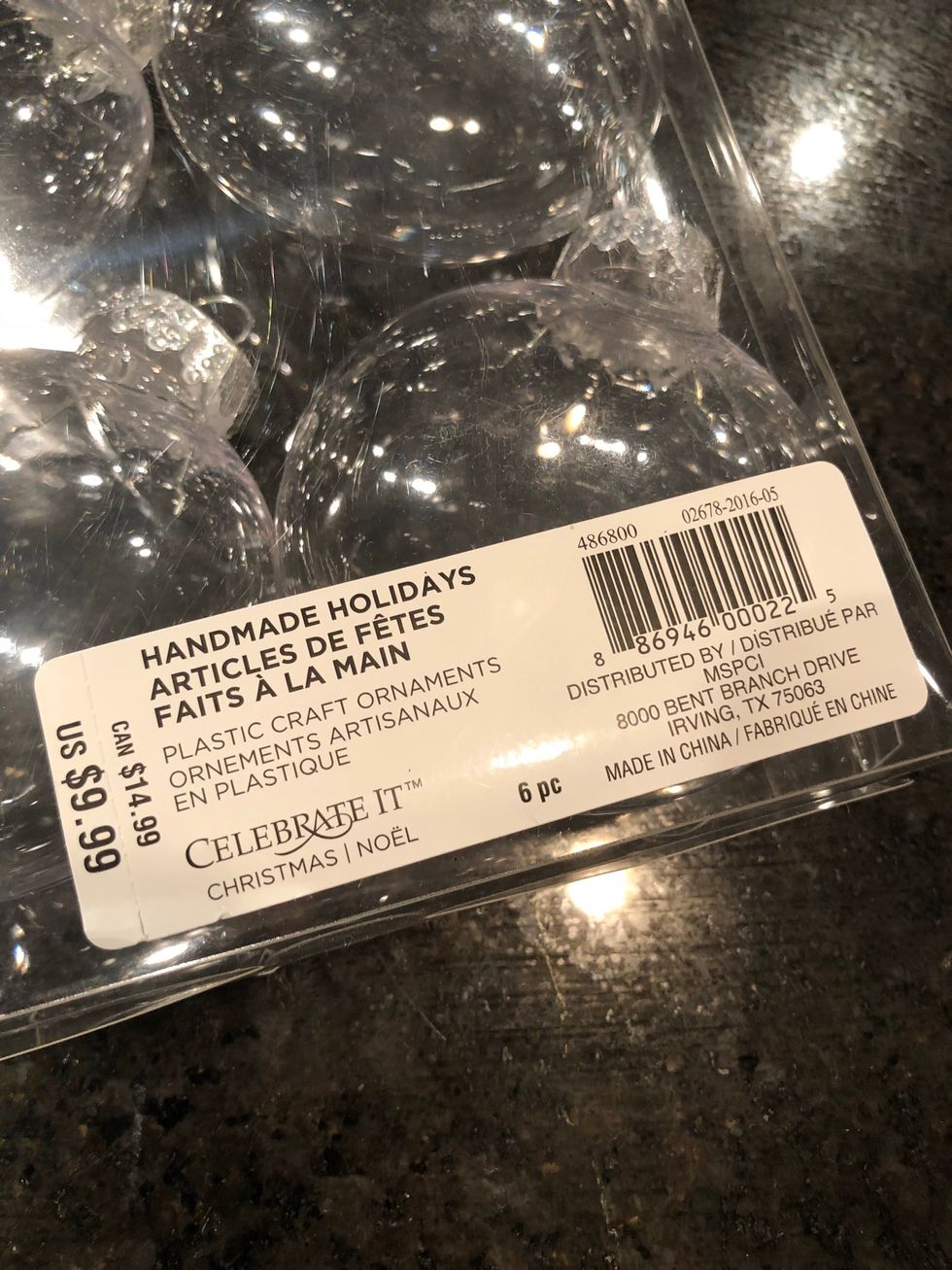 Bought these clear plastic ornaments from Michaels
Grab 1 clear plastic ornament. I chose to paint them black on the inside.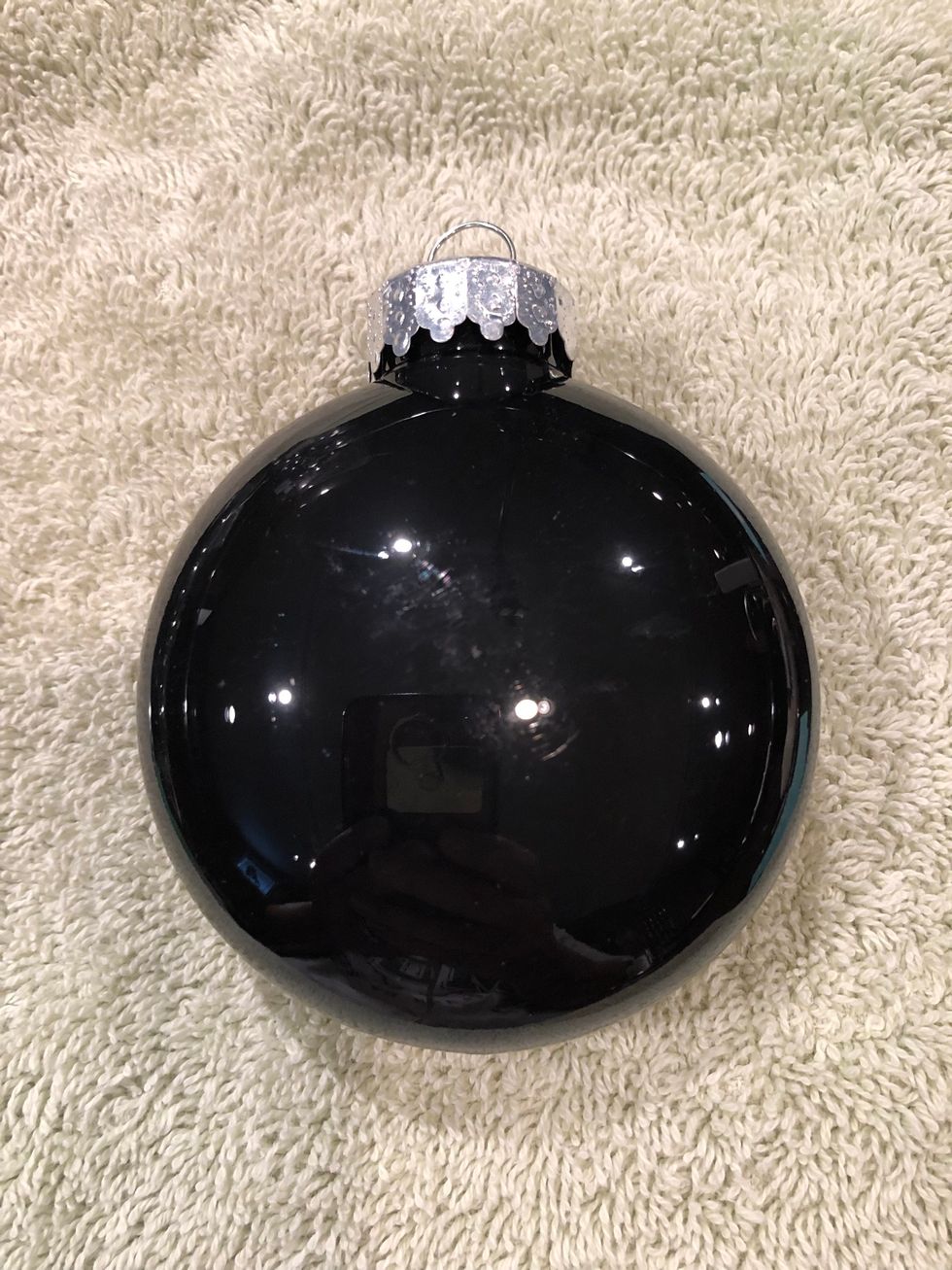 I poured black craft paint inside of the clear ornament and swirled it around to make sure it covered the entire inside of the ornament. Place mouth side down so excess paint could drain out. Let dry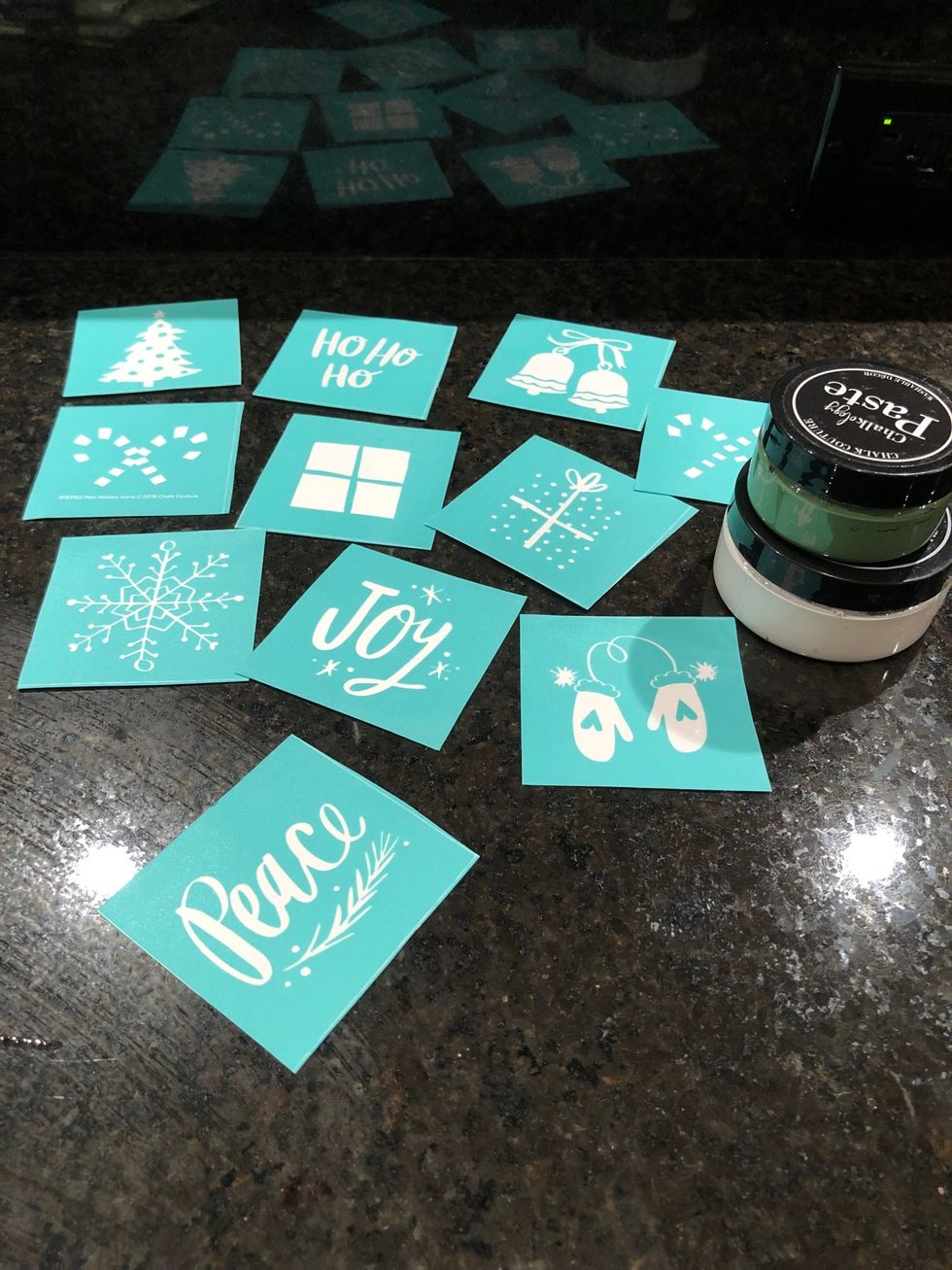 Cut apart the mini holiday icons transfer into individual transfers. Get your pastes out and ready to use.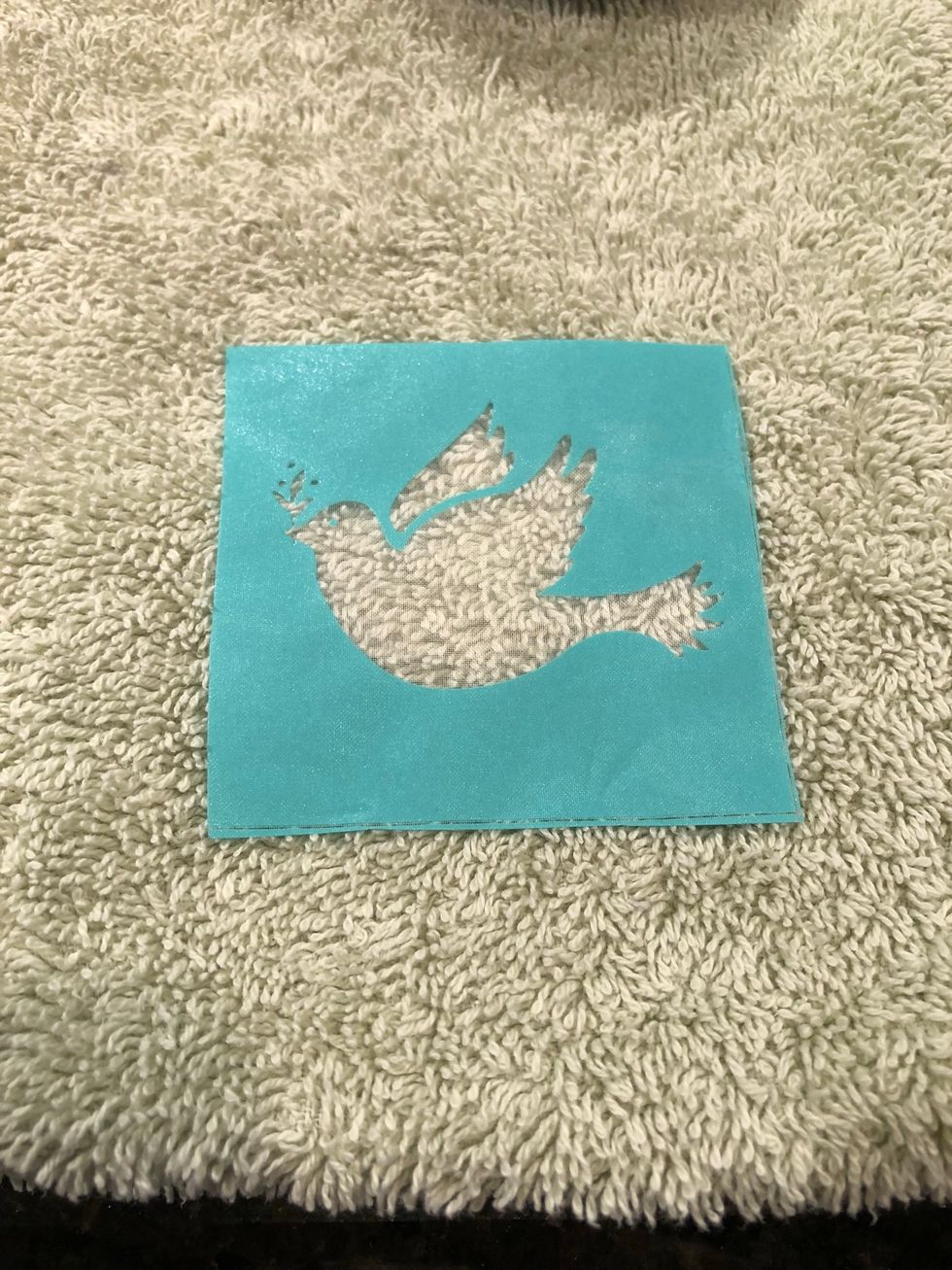 Time to fuzz the transfers. Place transfer on a towel to make the transfer a bit less sticky.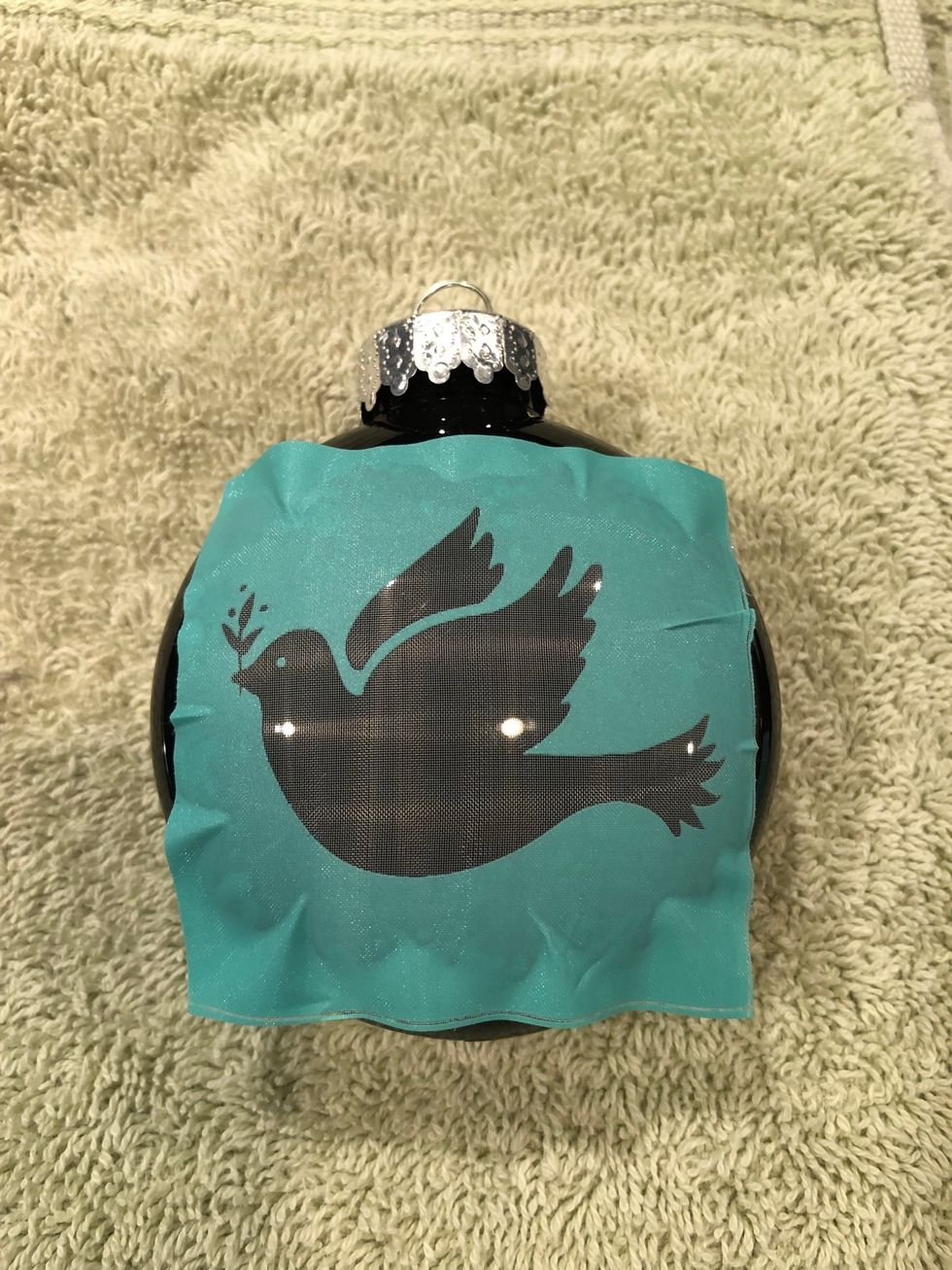 Place transfer on ornament. Be sure to smooth out so there's no air bubbles or any parts of the transfer folded up on itself.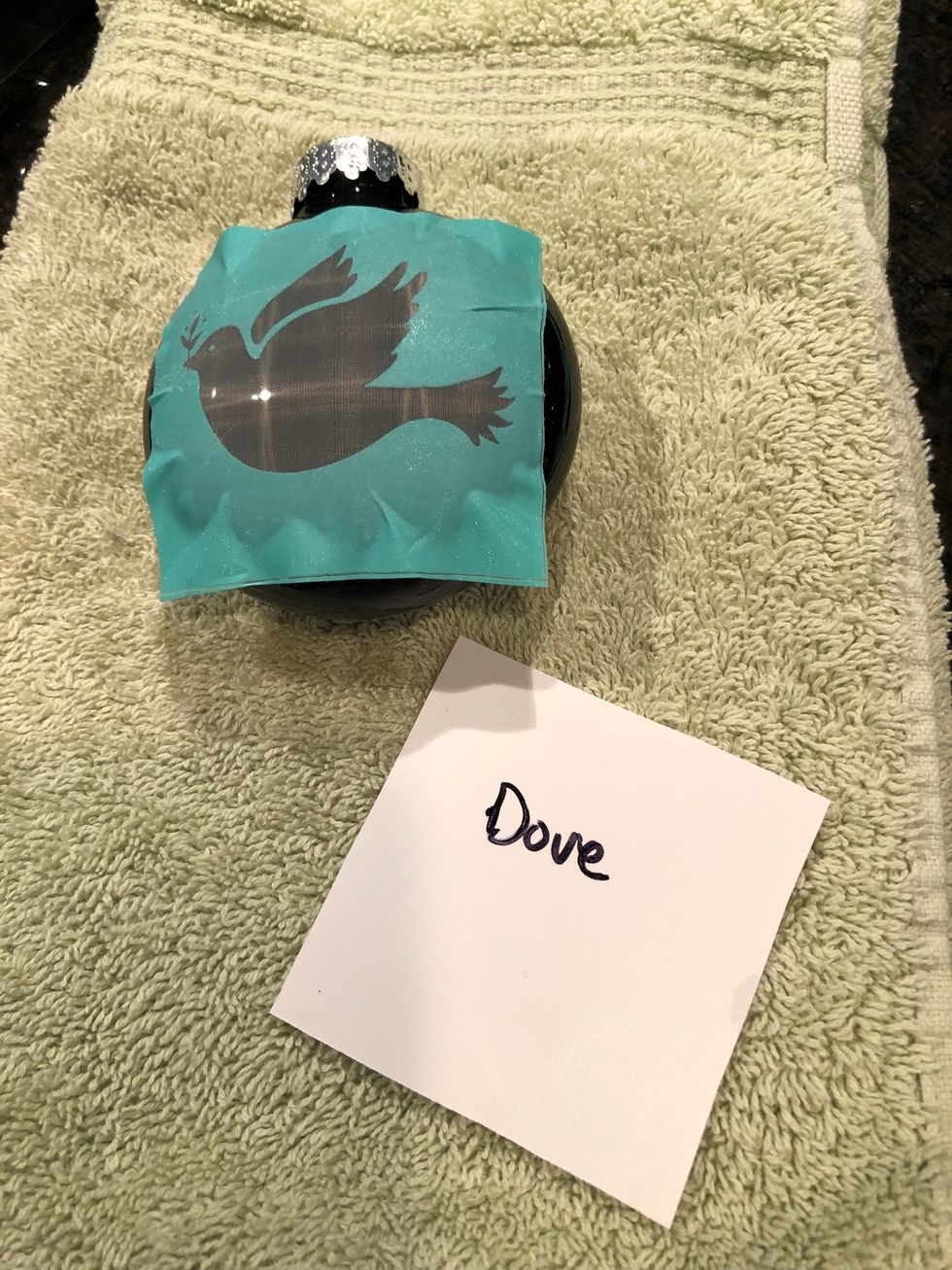 Remember to label the backside of your transfer so you know which icon goes to which carrier sheet.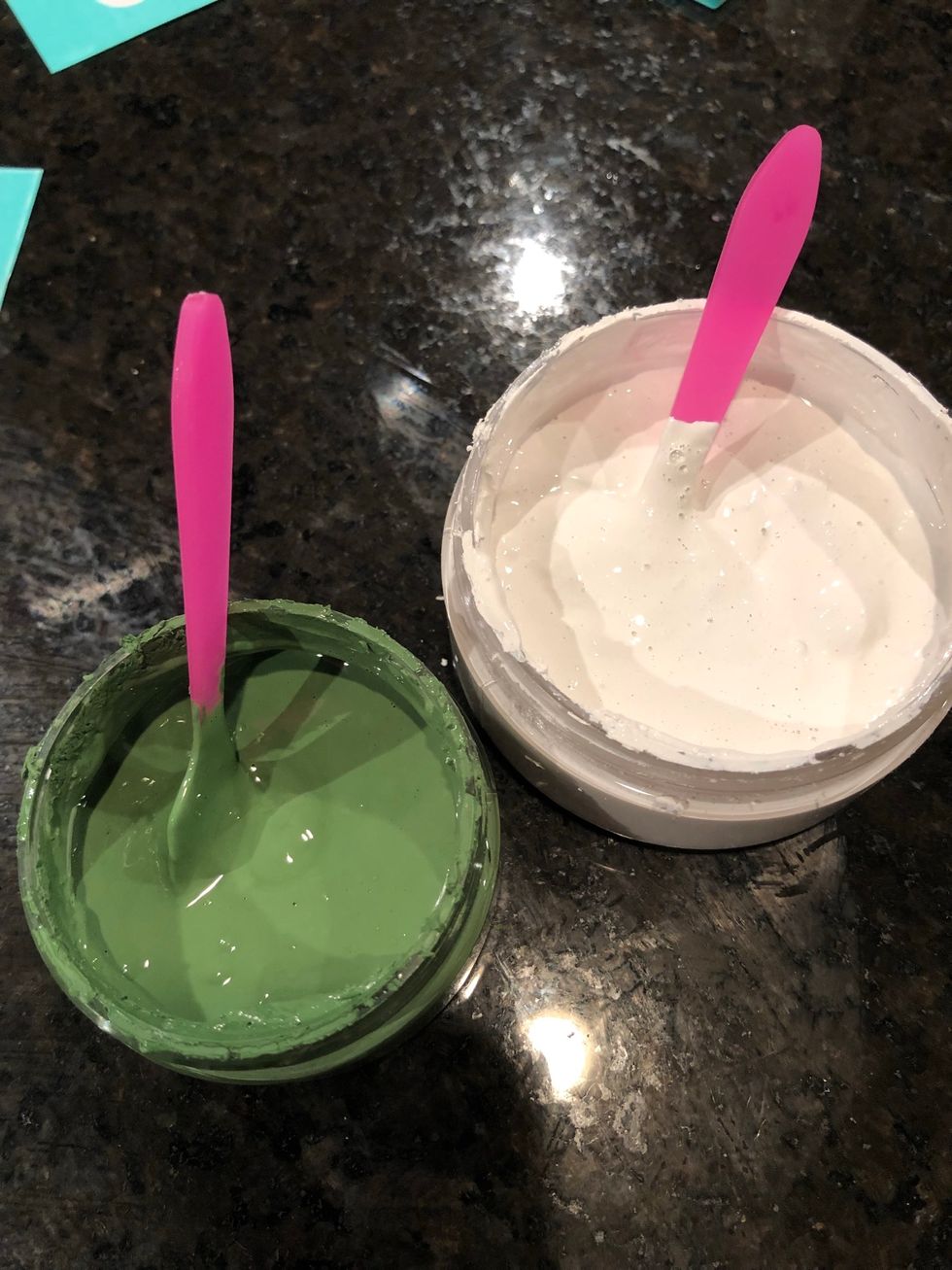 Stir your pastes to a nice creamy consistency. Add a drop or two of water if Paste seems dry.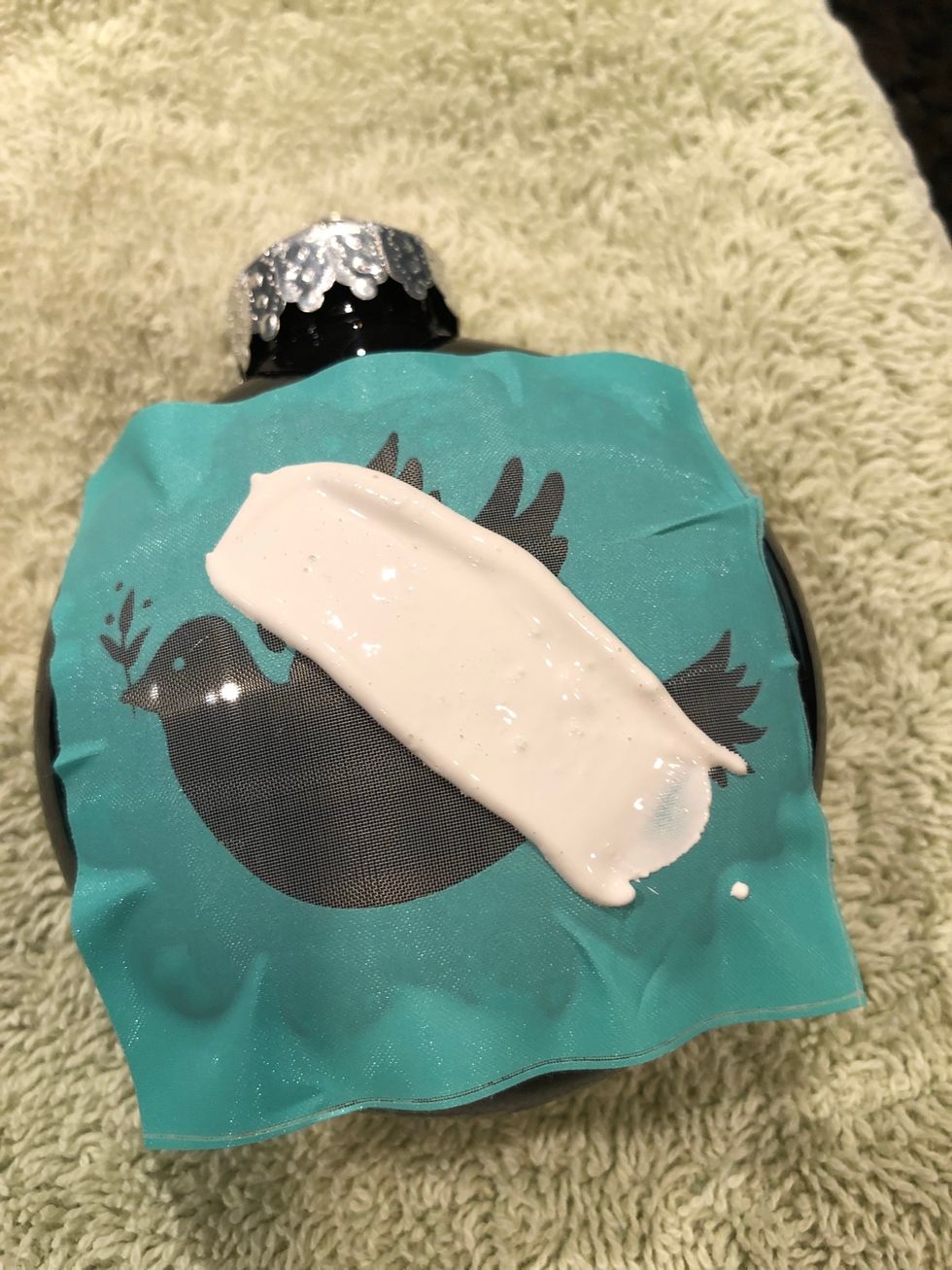 Apply paste to transfer.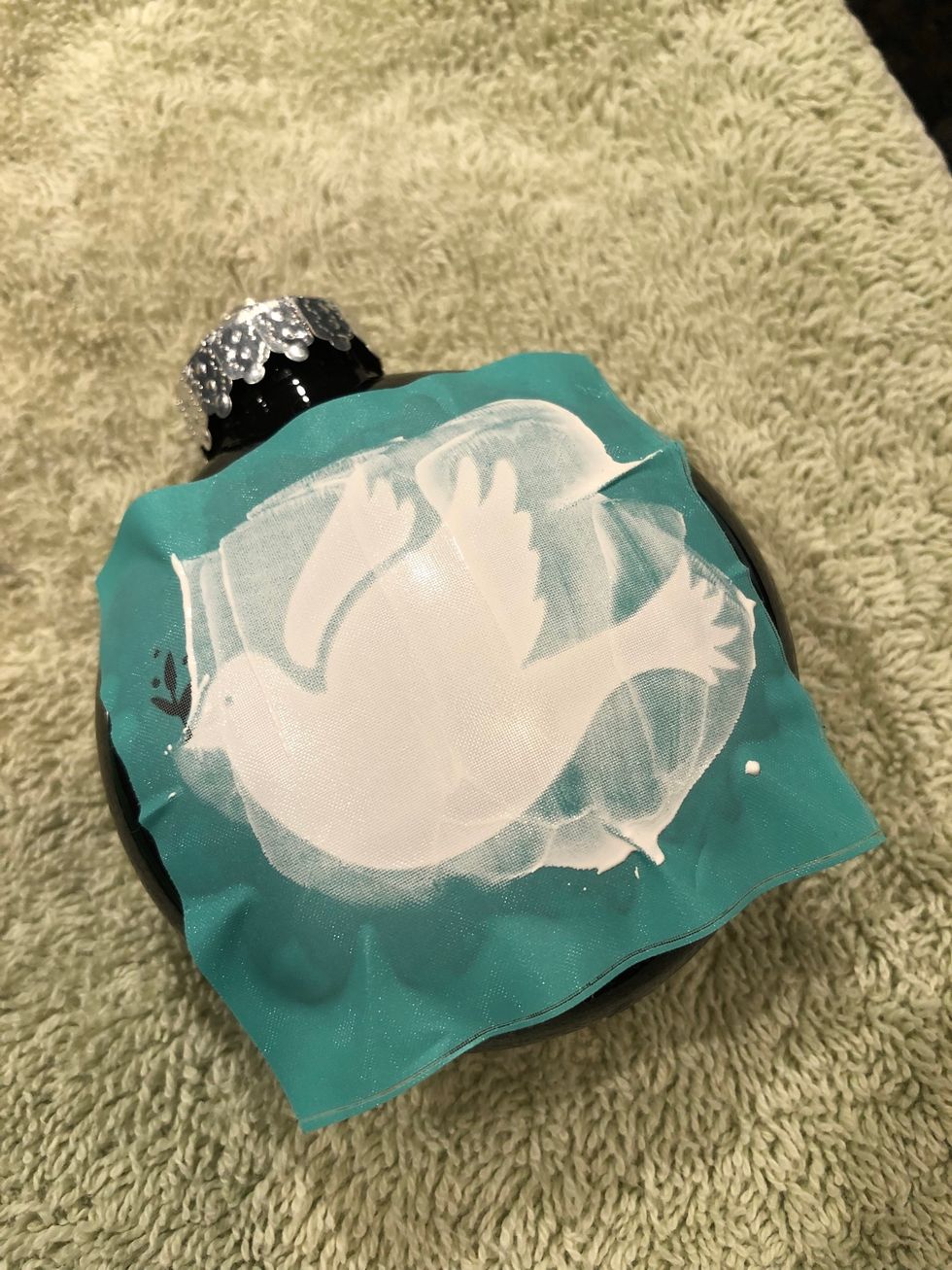 After moving paste around to cover all of the silkscreened areas, squeegee off the excess and return to its jar.
Apply the evergreen paste to the olive leaf.
All excess paste has been removed.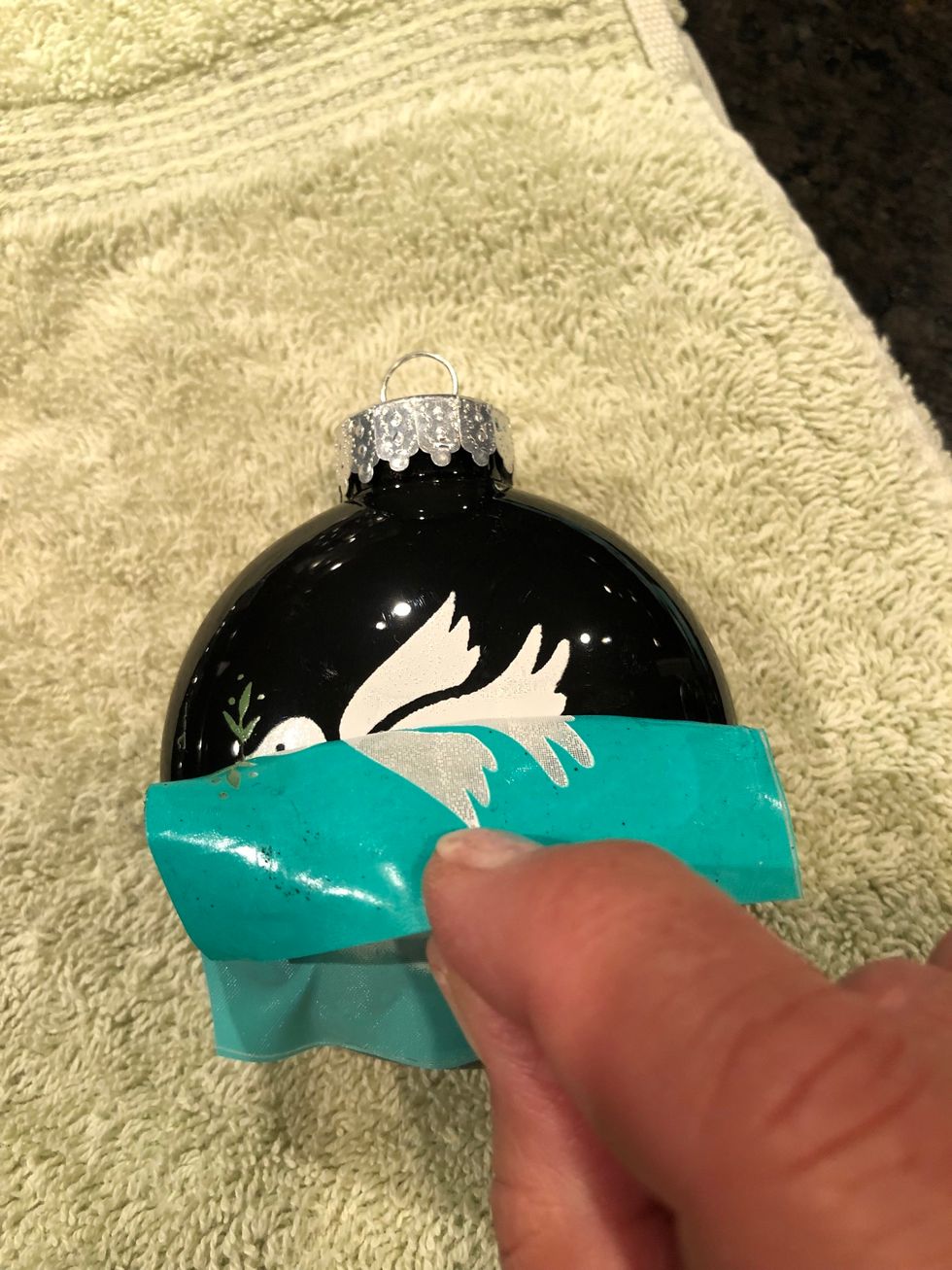 Remove transfer in one swift motion...top down, never by the corner.
WOW! This turned out so well! How pretty! 🕊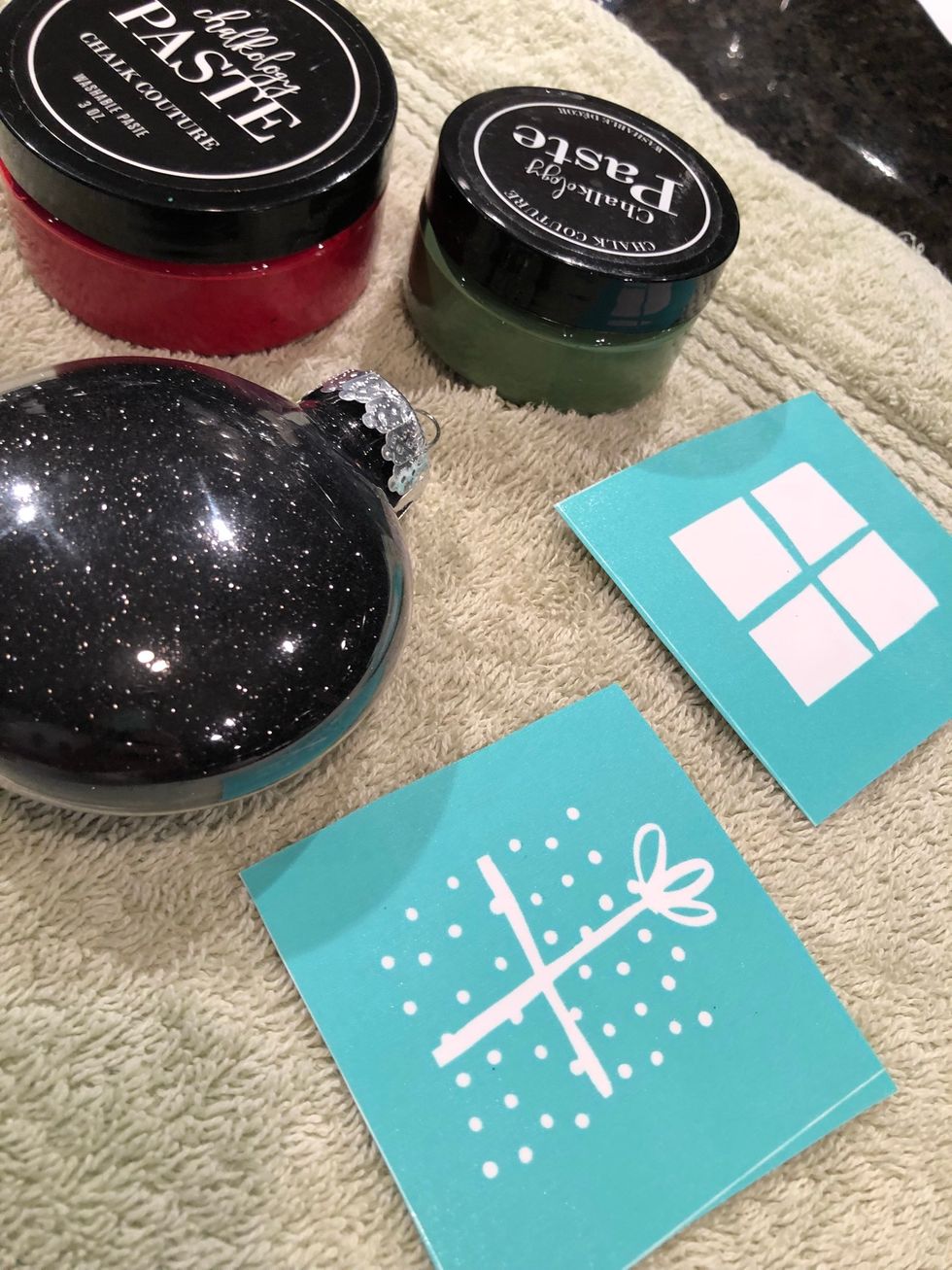 For the next ornament, I used a black paint that had glitter in it.
Don't forget, label those carrier sheets.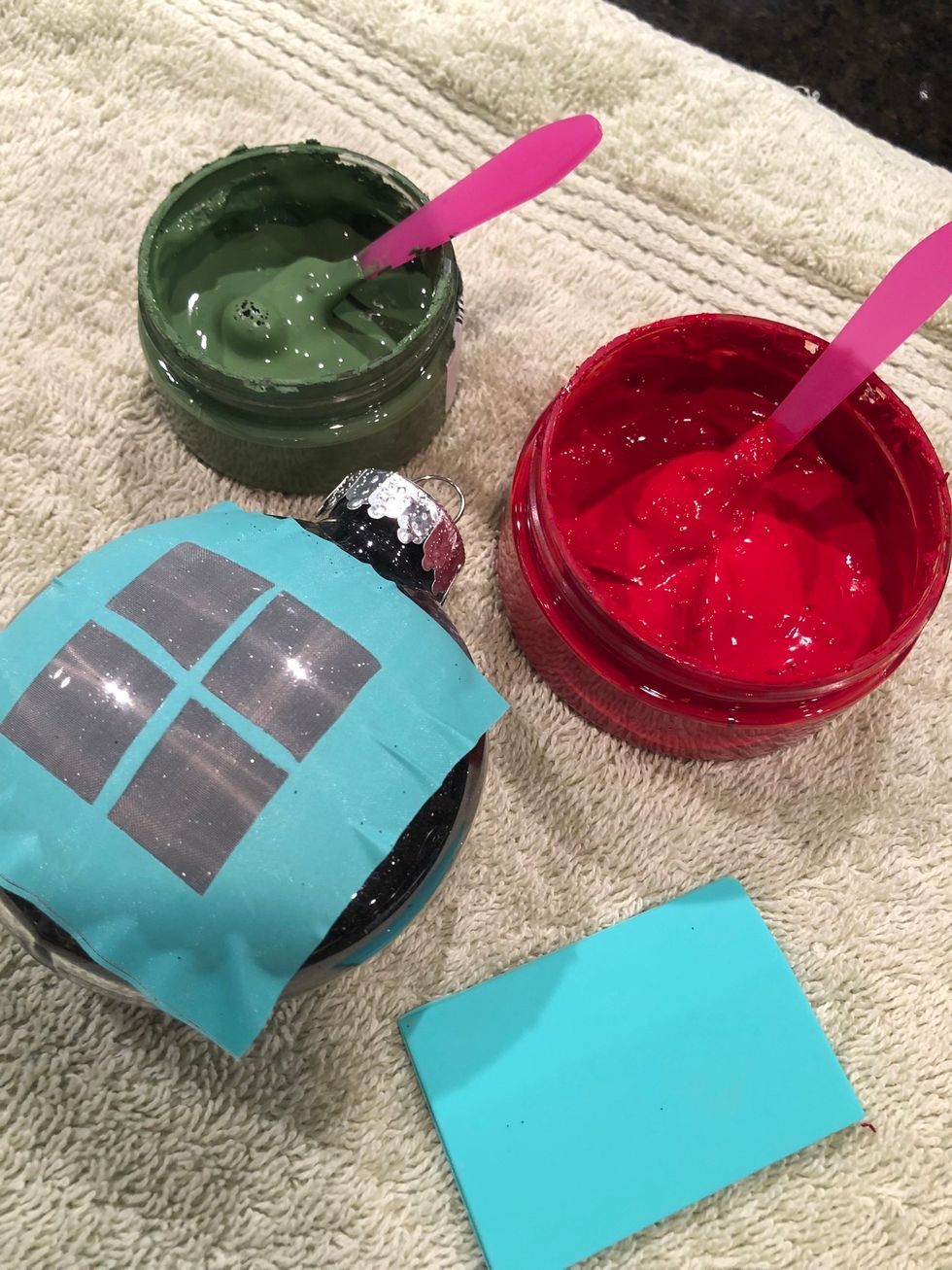 All ready to apply the paste. I'm using red and evergreen. This is the bottom layer of the 2 step transfer.
Apply liberally. Don't worry, we will squeegee off the excess and return it to the jar.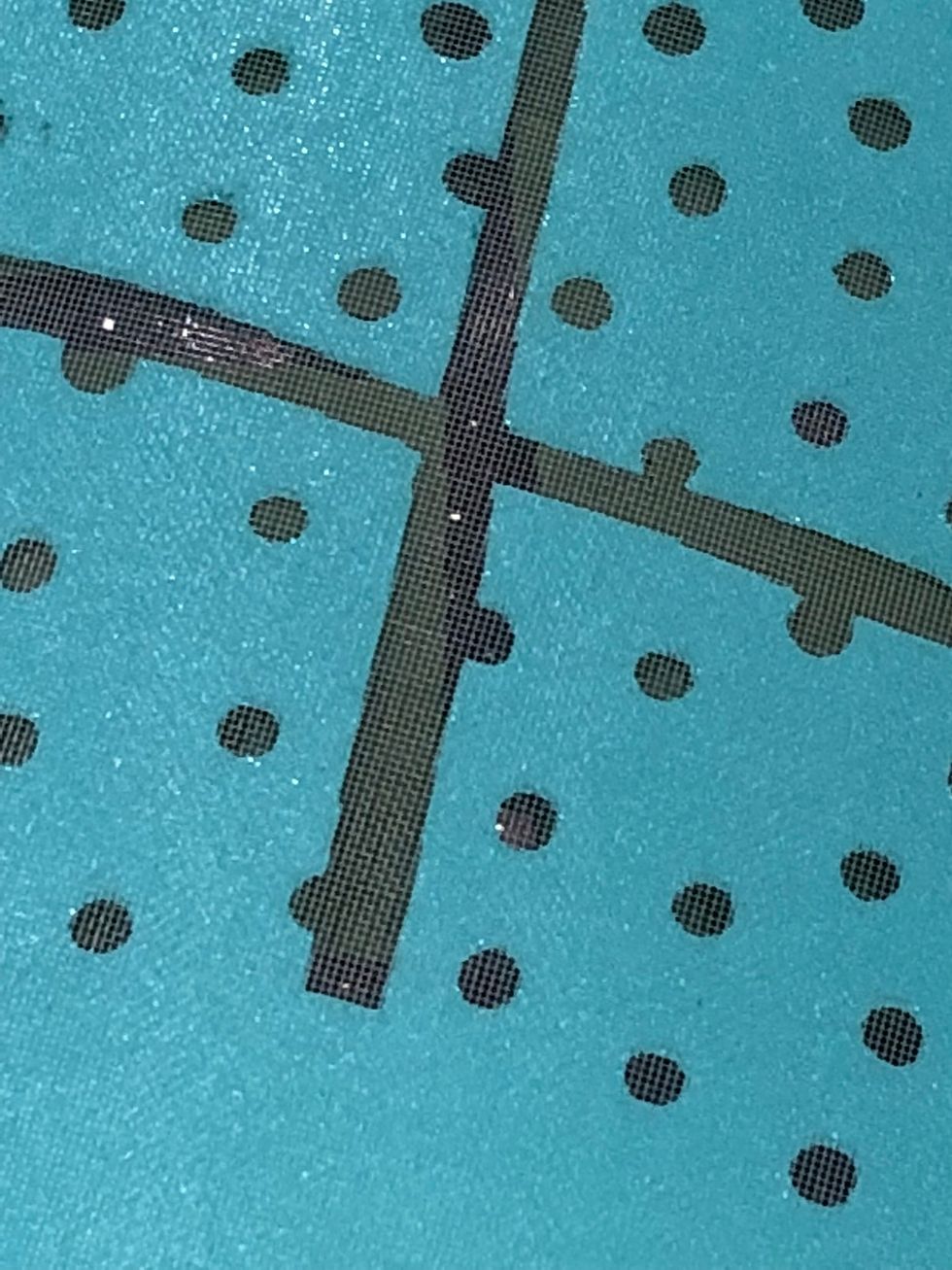 Time to put the top layer on. Try to line up the present ribbon lines up. This is NOT what you want it to look like. ❌
That's much better!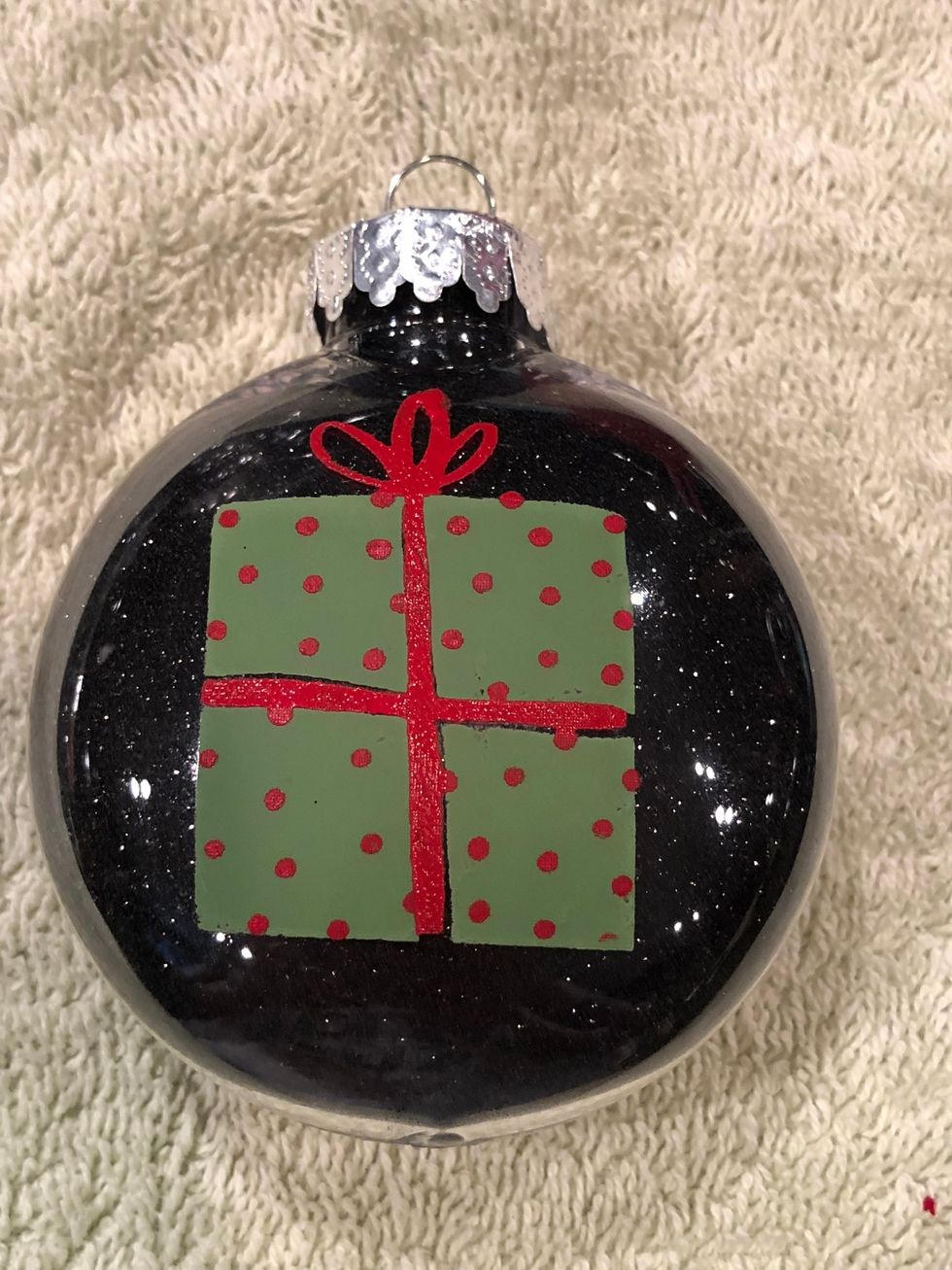 Ta-da! That's awesome! 🎁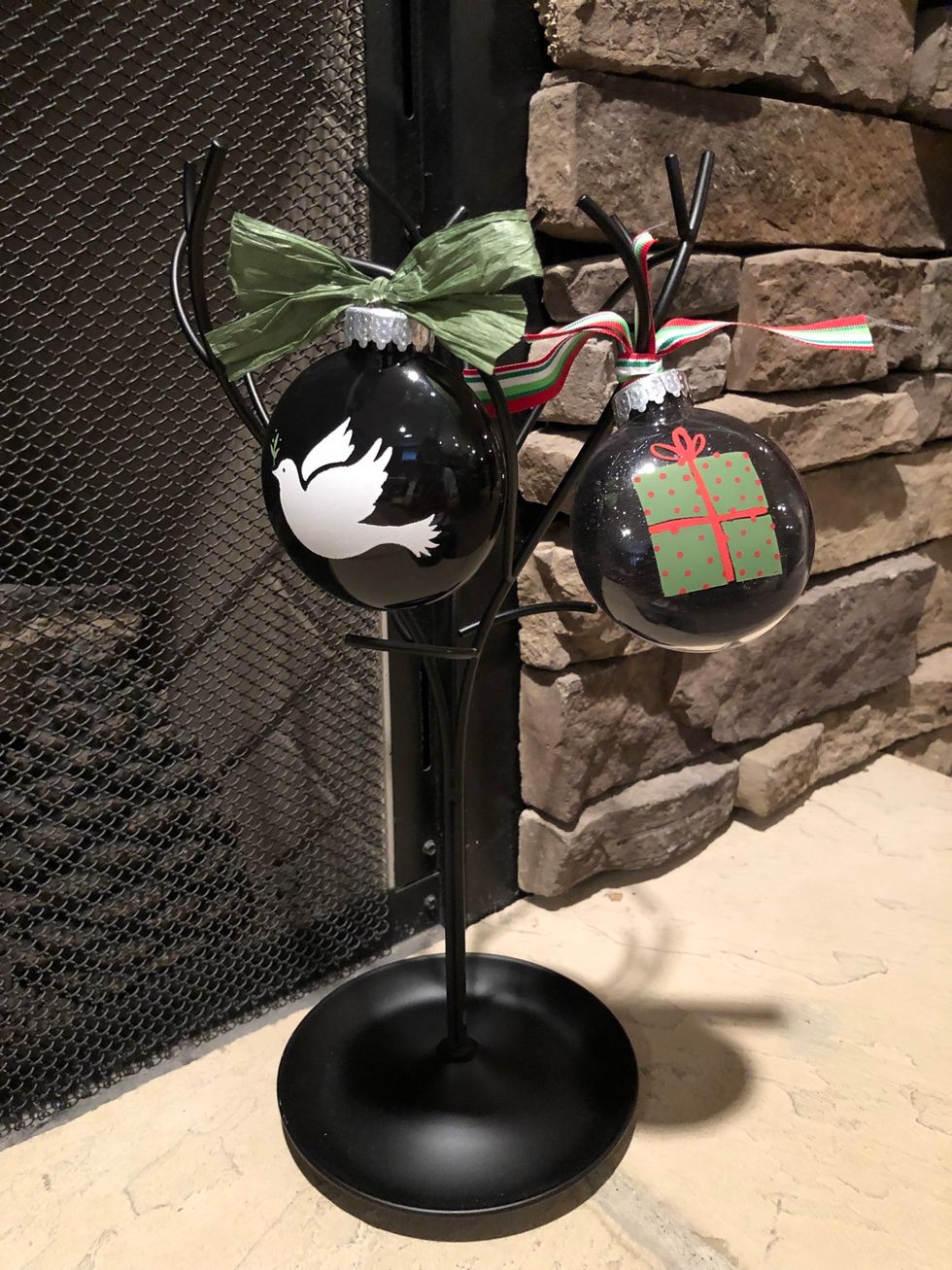 I know what I'll be giving as little gifts this Christmas. 🎄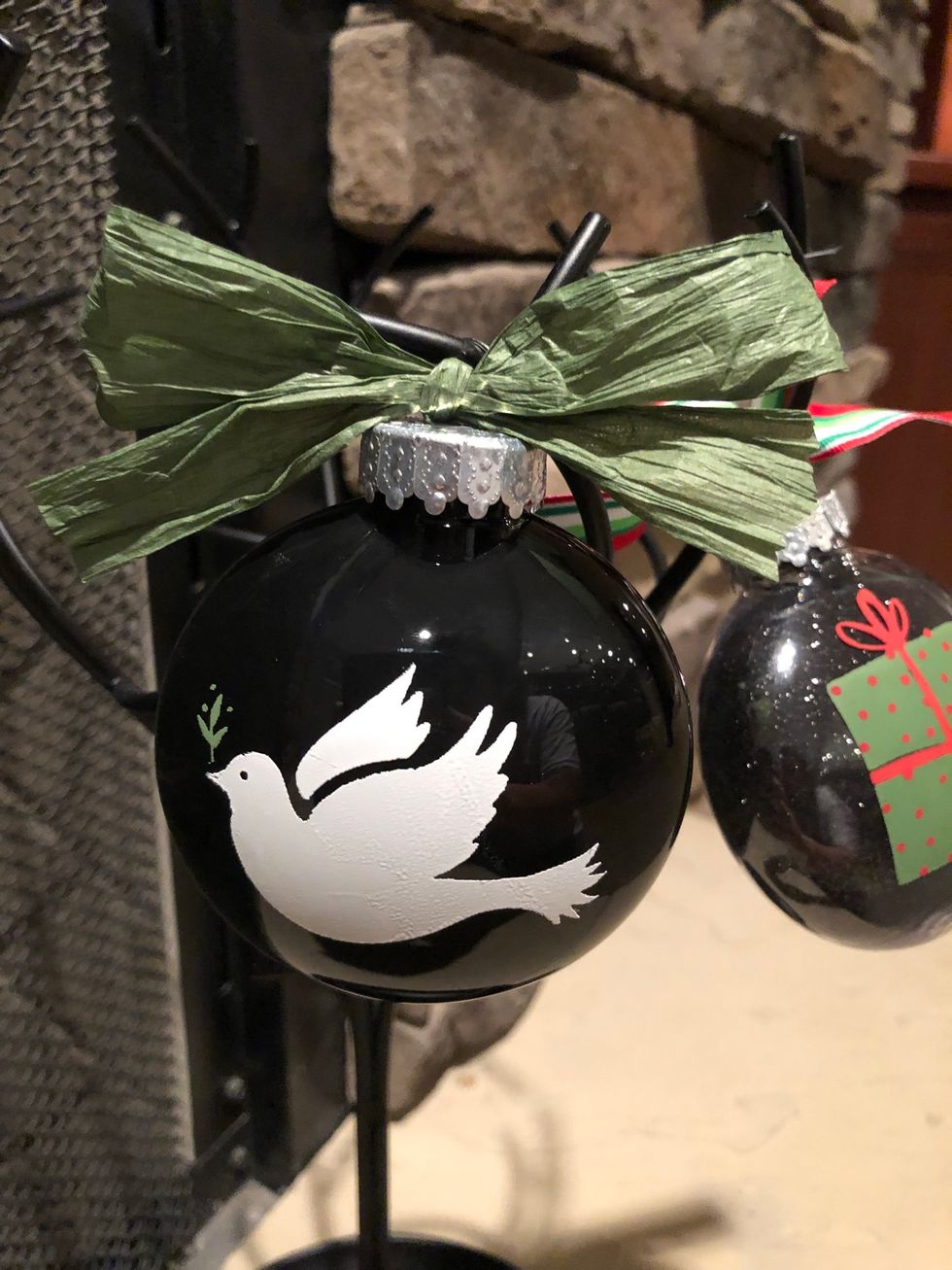 I added a raffia ribbon to this ornament. I think it pulls out the green in the olive branch.
I added some cute holiday ribbon to this ornament.
Fun and simple ornaments for that extra little something this holiday season. Thanks for looking at my Snapguide!
Clear Plastic Ornaments
Black or other colored paint
Chalk Couture mini holiday icons transfer
Red chalkology paste
White chalkology paste
Evergreen chalkology paste
Other chalkology colored pastes