You can block websites containing certain keywords!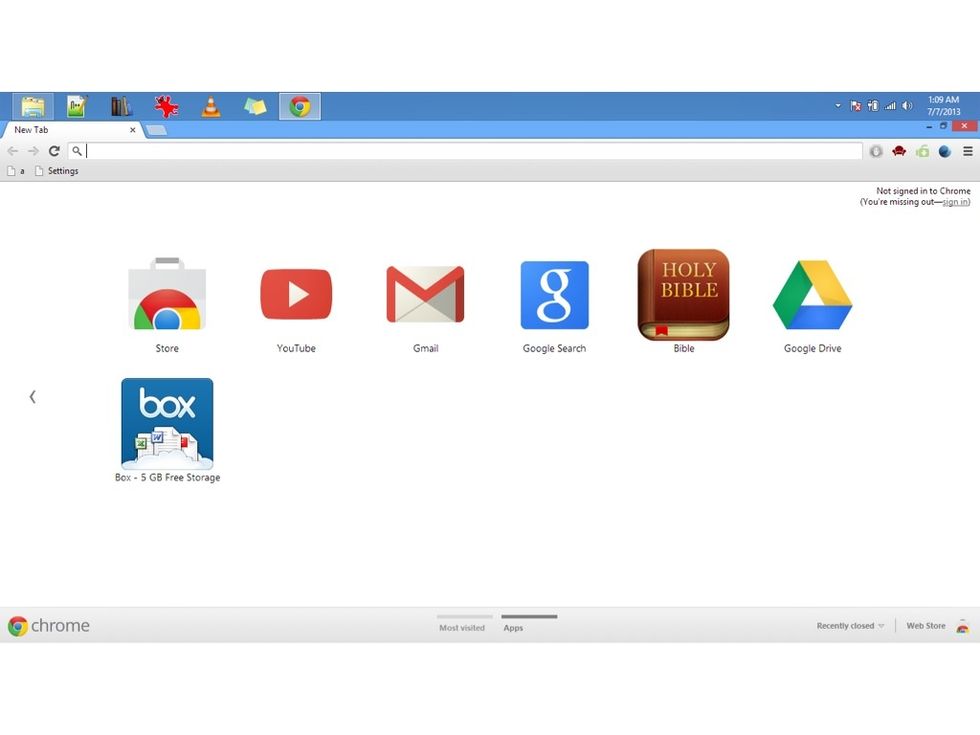 Open your Chrome browser and search for "TINYFILTER"
The first link should be a link to the CHROME WEB STORE. Click it
TinyFilter is a plugin for Google Chrome that allows you to block websites containing pre-defined keywords. And it actually works well! Click ADD TO CHROME.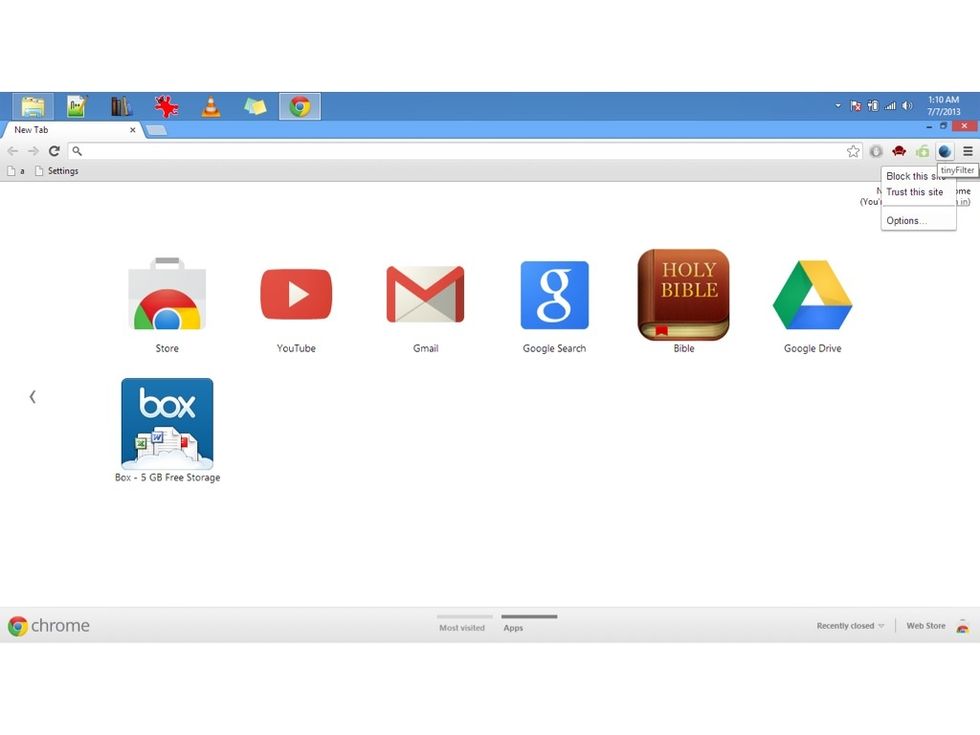 The little BLUE CIRCLE at the top right of the screen is TinyFilter. Click it. You can either block a current site or trust a current site. BUT THERE IS MORE! Click "OPTIONS"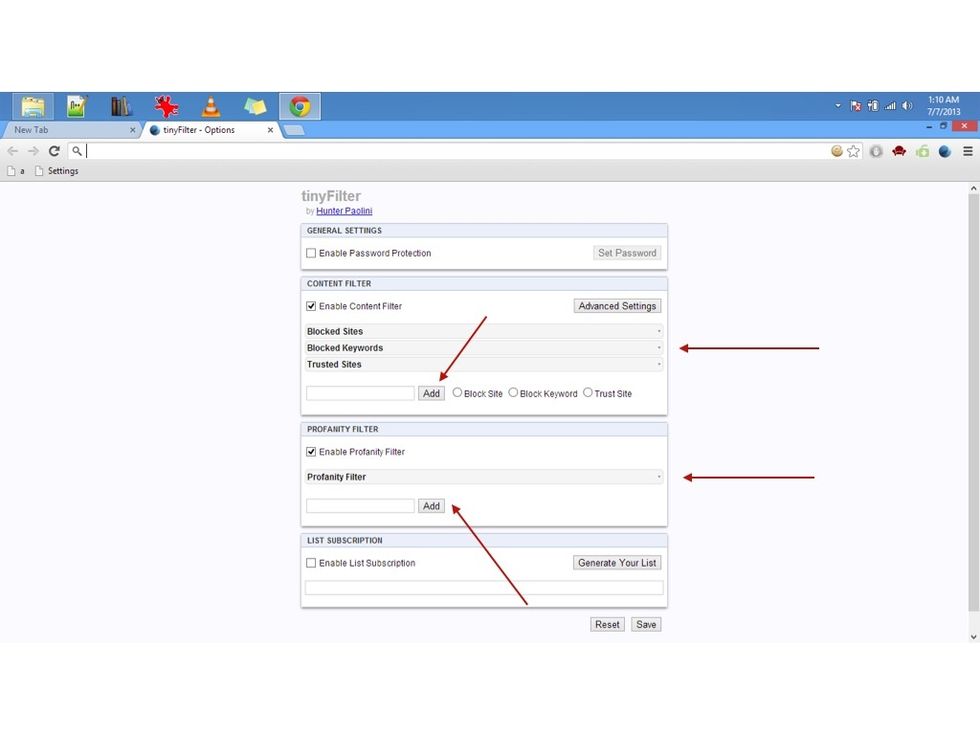 This is where you set your keywords. You can block keywords and profanity. To add a new word, type it in the empty boxes and click ADD. The down arrows expand the list of blocked words.
CAUTION! The list contains some bad words, so don't add words around children.
The creator of this guide has not included tools