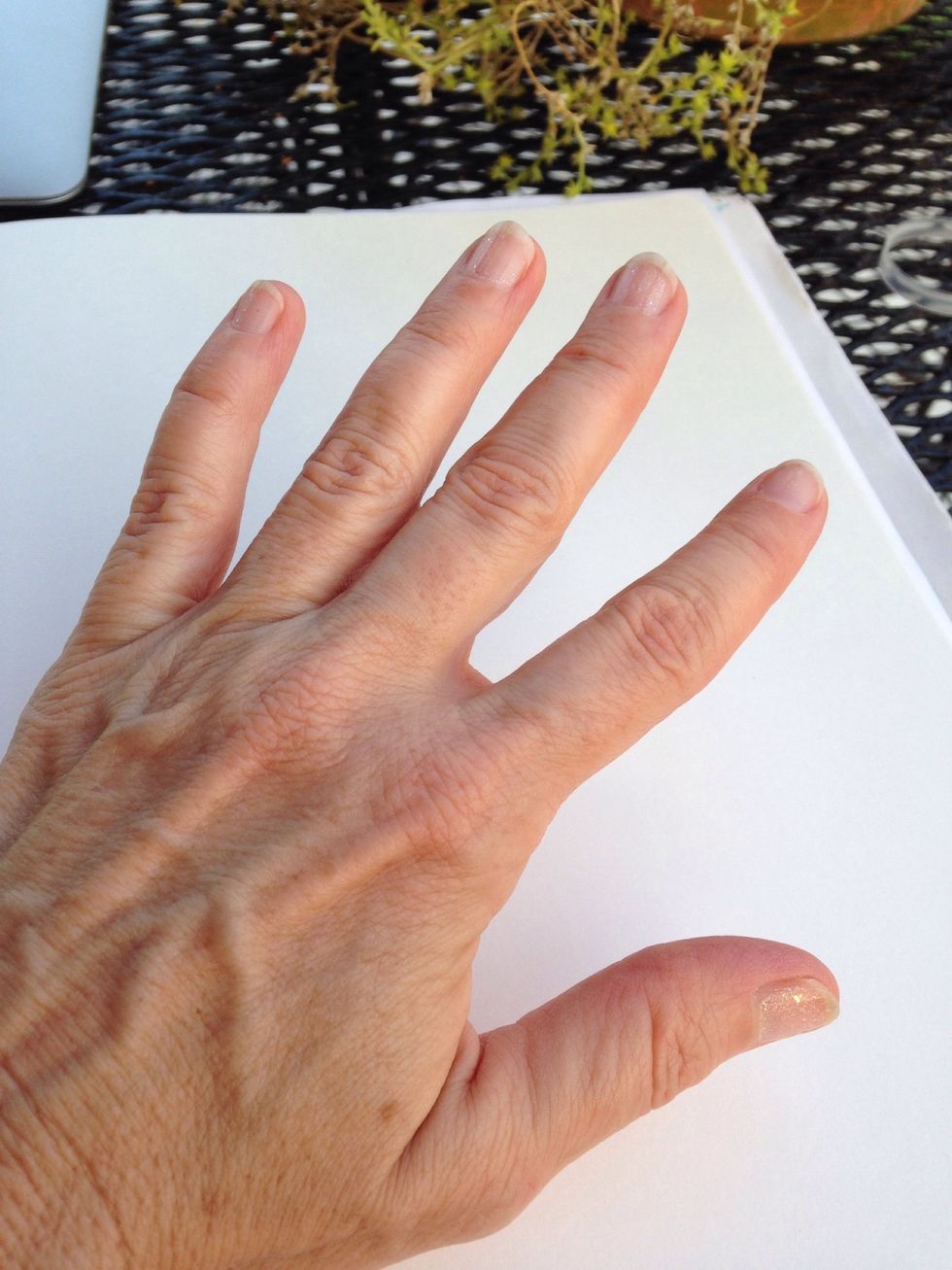 Either draw or trace your hand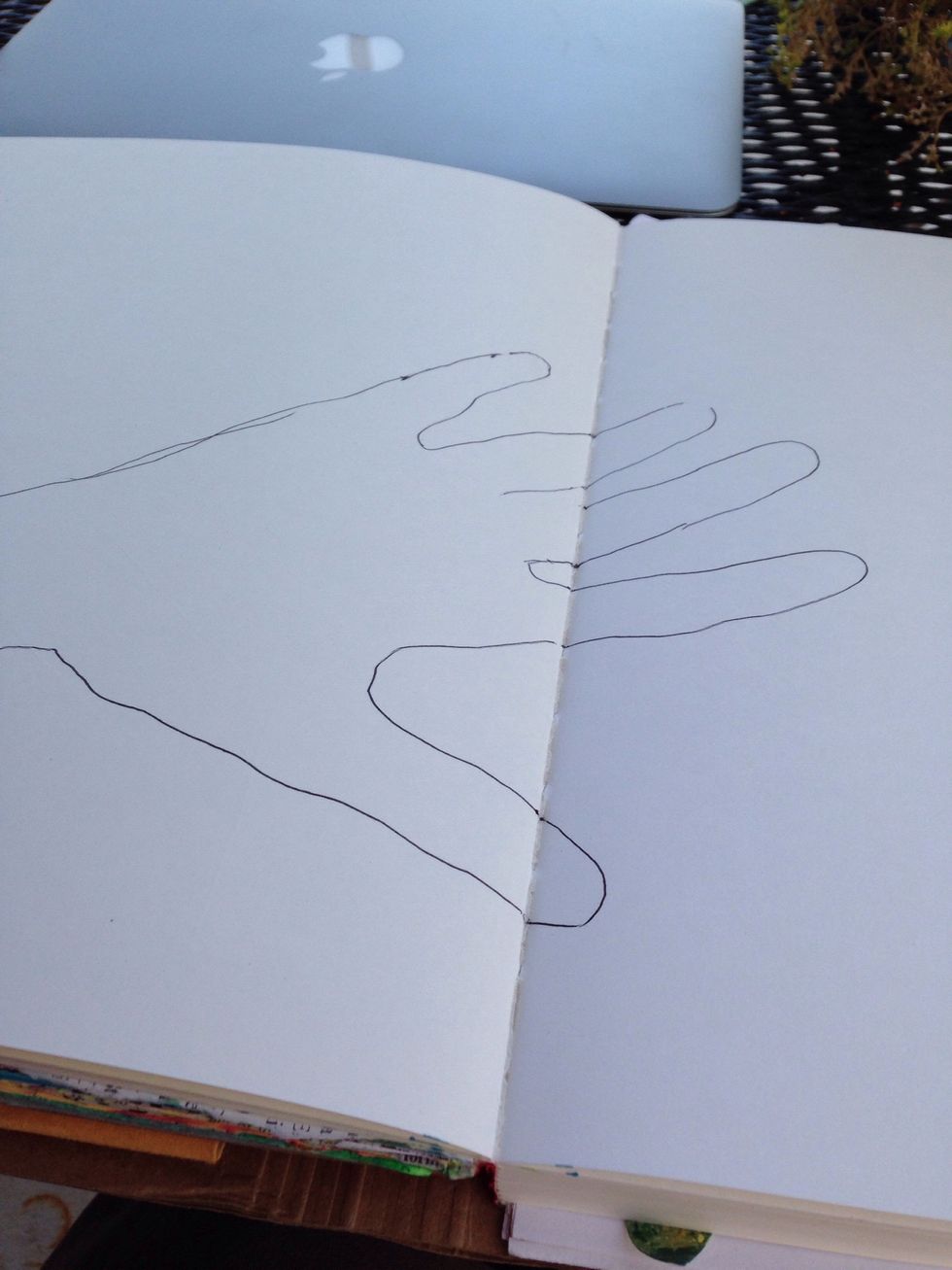 After you've done one hand, do the other.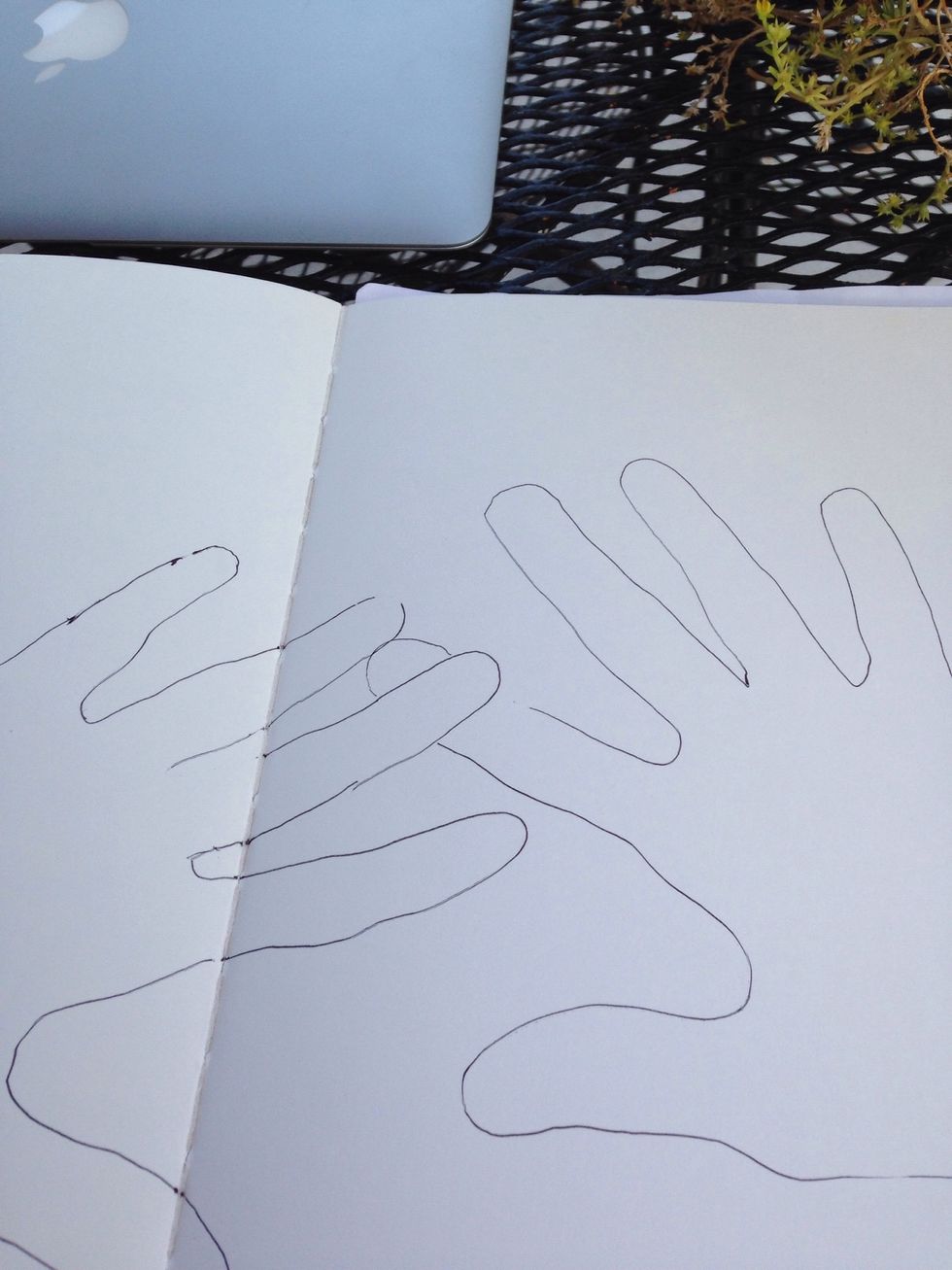 Overlapping your hands adds depth.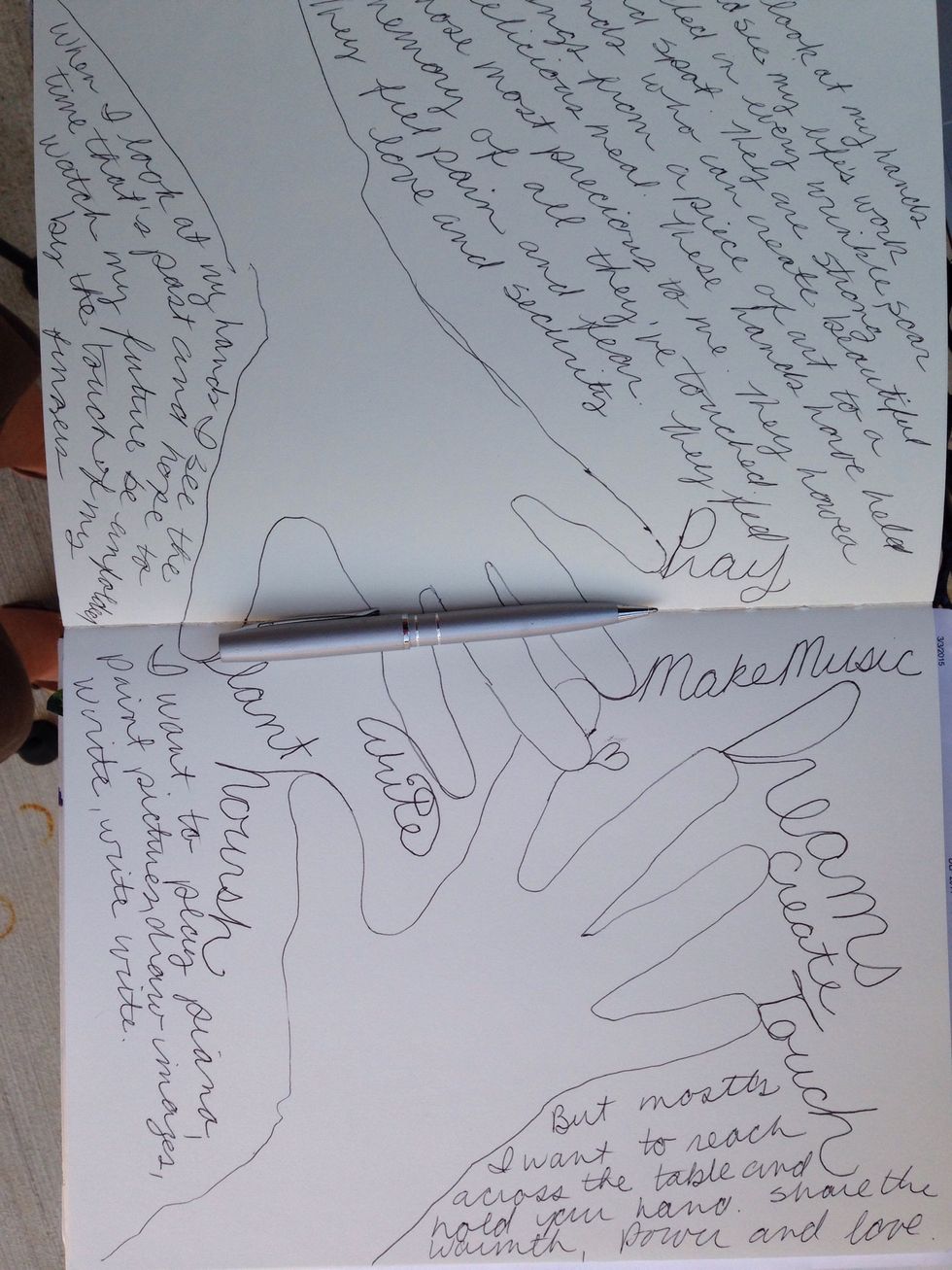 Time to write. My writing is about all the things my hands can do. I also added things I want them to do.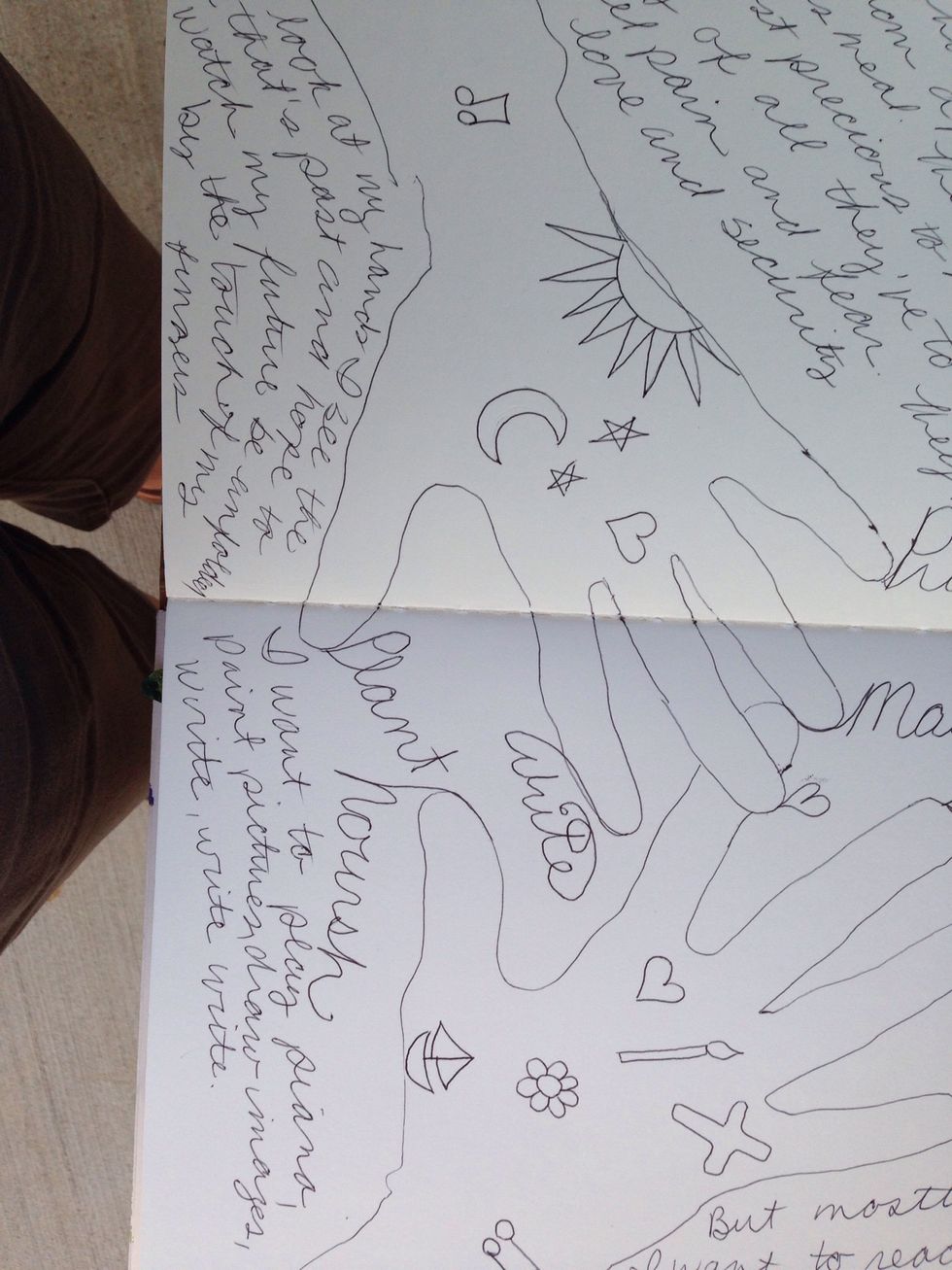 Now add the doodles. My pages aren't complete - I'm still going to add drawings and a little color. I'll post the finished page soon.
Paper or journal page
Pencil and eraser
black pen
any coloring tools you like
Karen Richards
I am an artist, a teacher, and health coach. My mission is to inspire people to discover the power of their imagination. Dare to create your better life!
www.karenarg.blogspot.com