First your going to need to find either a lake or pond. (Try finding one with lily pads)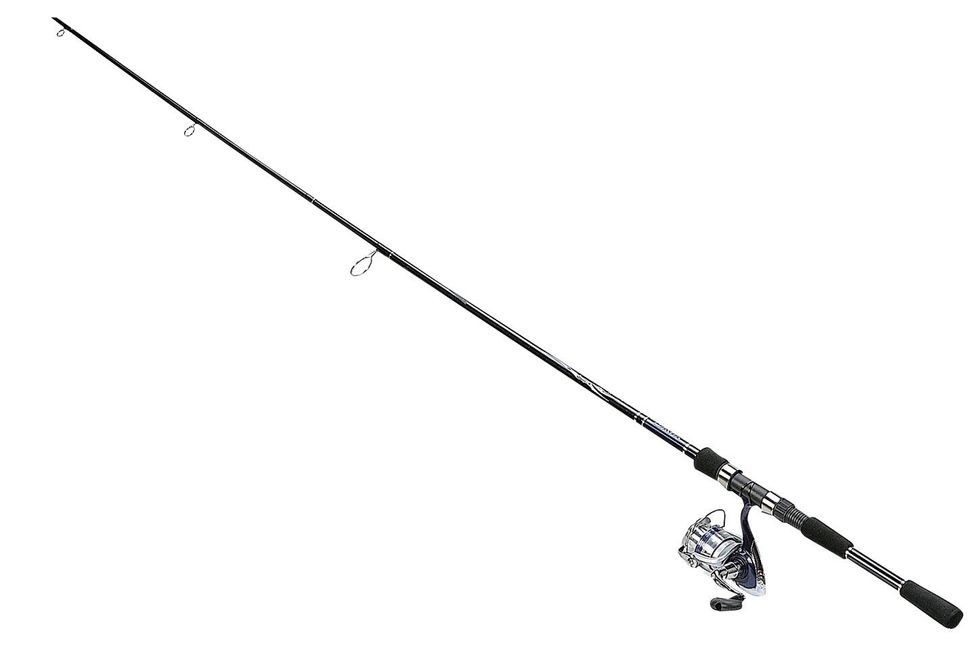 Now set up your pole and put your frog lure on the end of your line.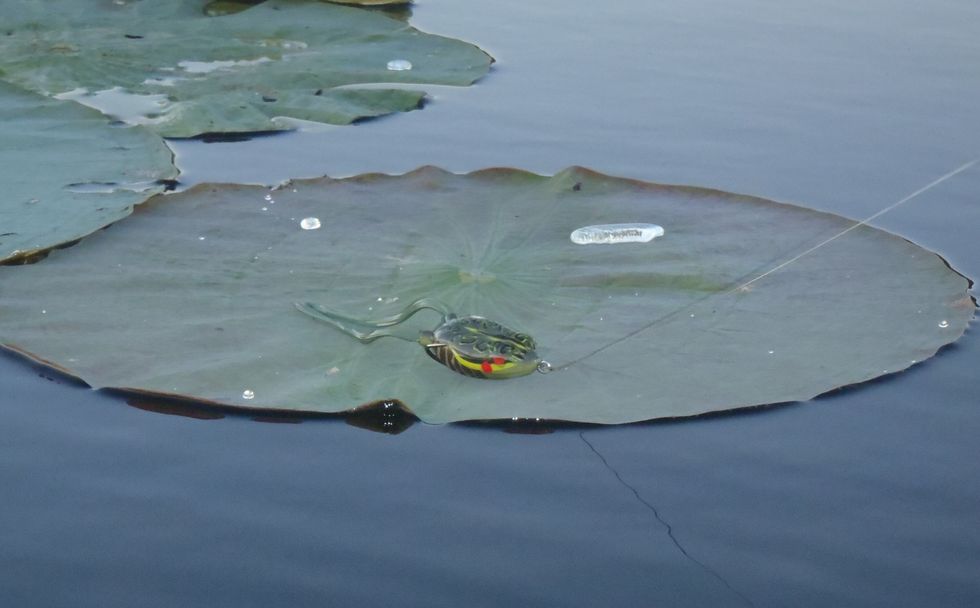 Now that your pole is set up and your lure is on your line cast it behind the lily pads and slowly reel it into them with slow jerking motions so it looks like a real frog.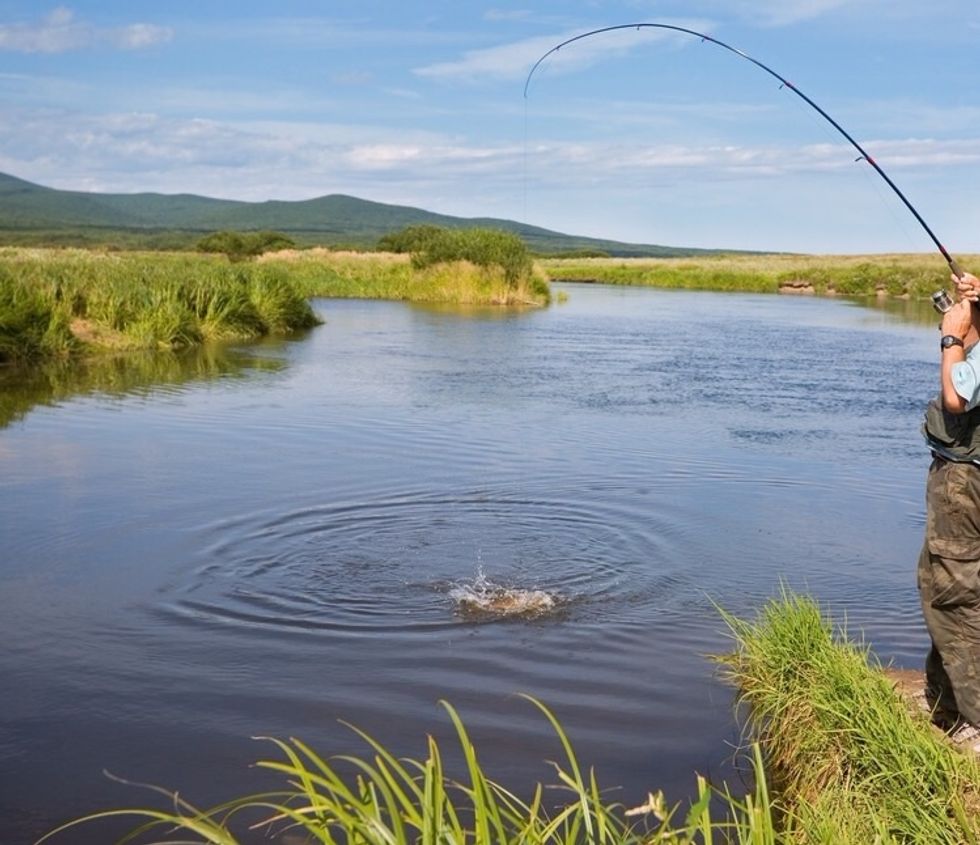 It may take a while but eventually you'll get a bite, when you do wait a few seconds and yank it back!
Bass are good fighters but not very strong,so reel in and pull back slightly.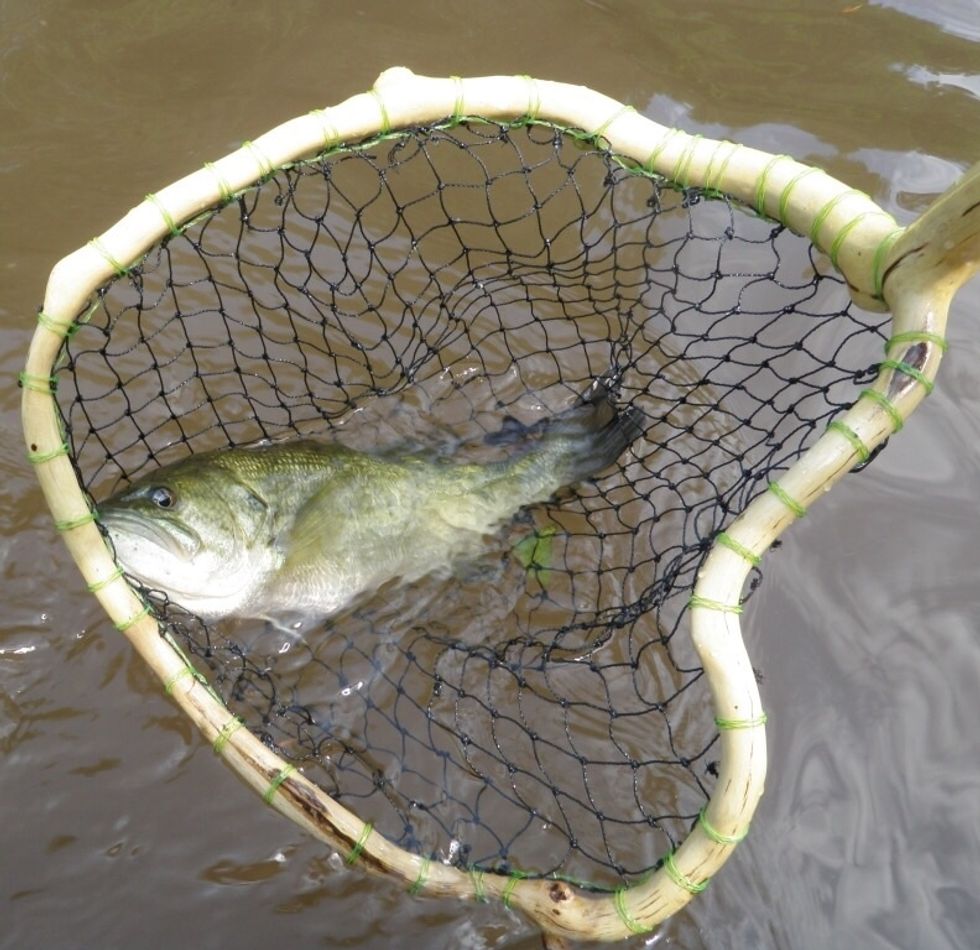 Now that the bass is near the bank grab your net and scoop it up.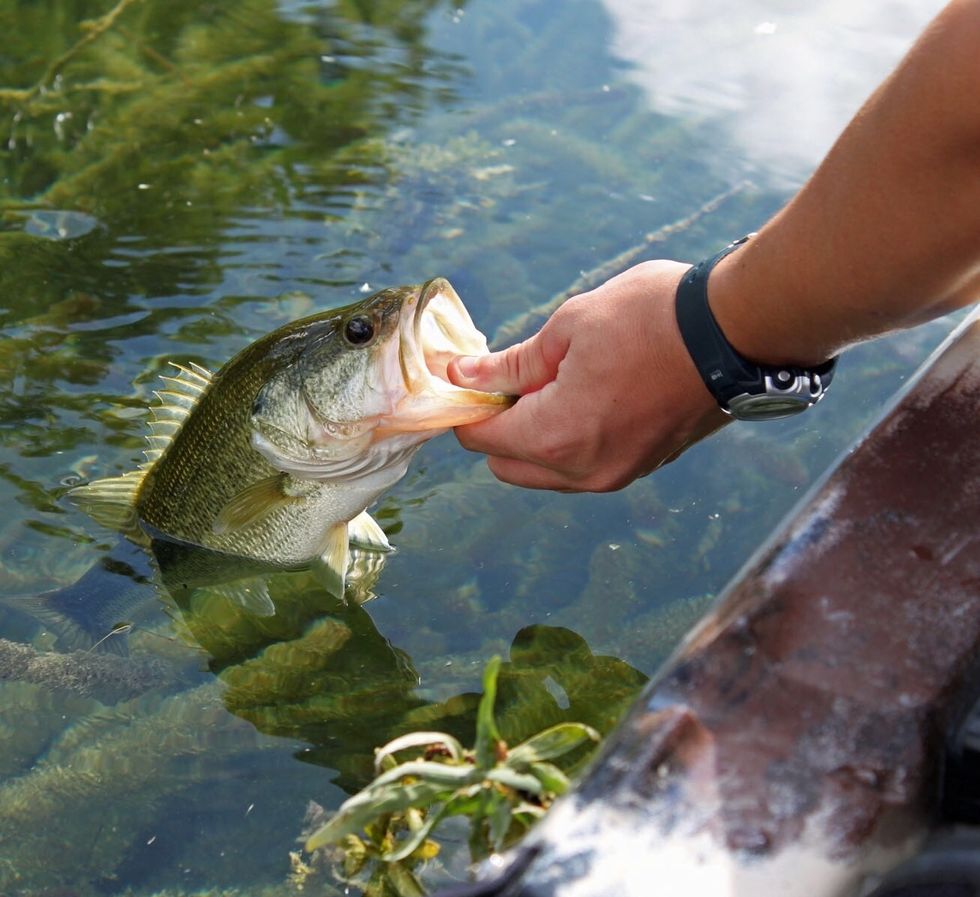 Now carefully remove the lure from its mouth and release it.(I release the fish, you do whatever you want with it)
1.0 Rod
1.0 Lake
1.0 Frog Lure
1.0 Fishing net