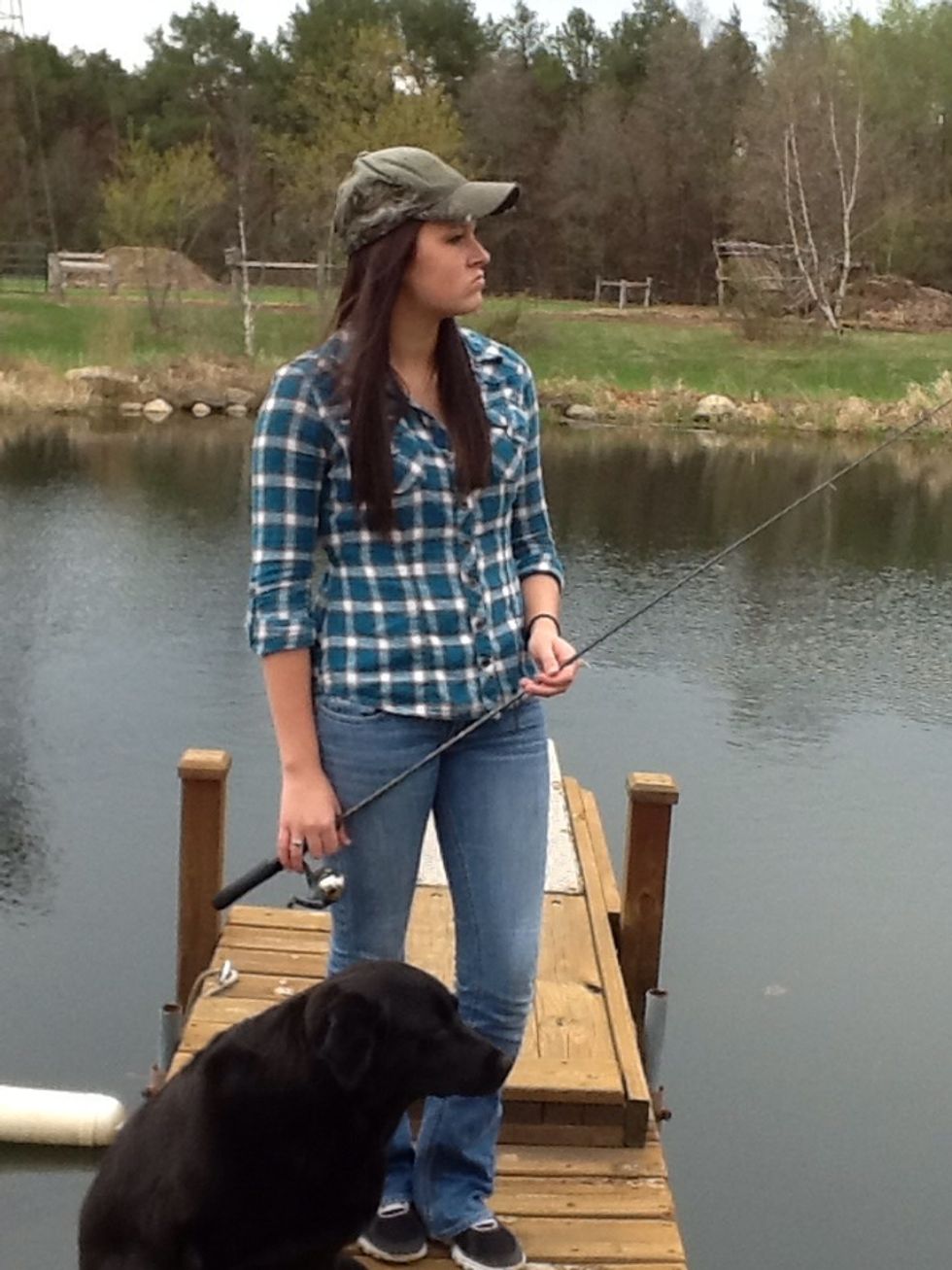 To start, get your fishing apparel on and have your bird dog by your side.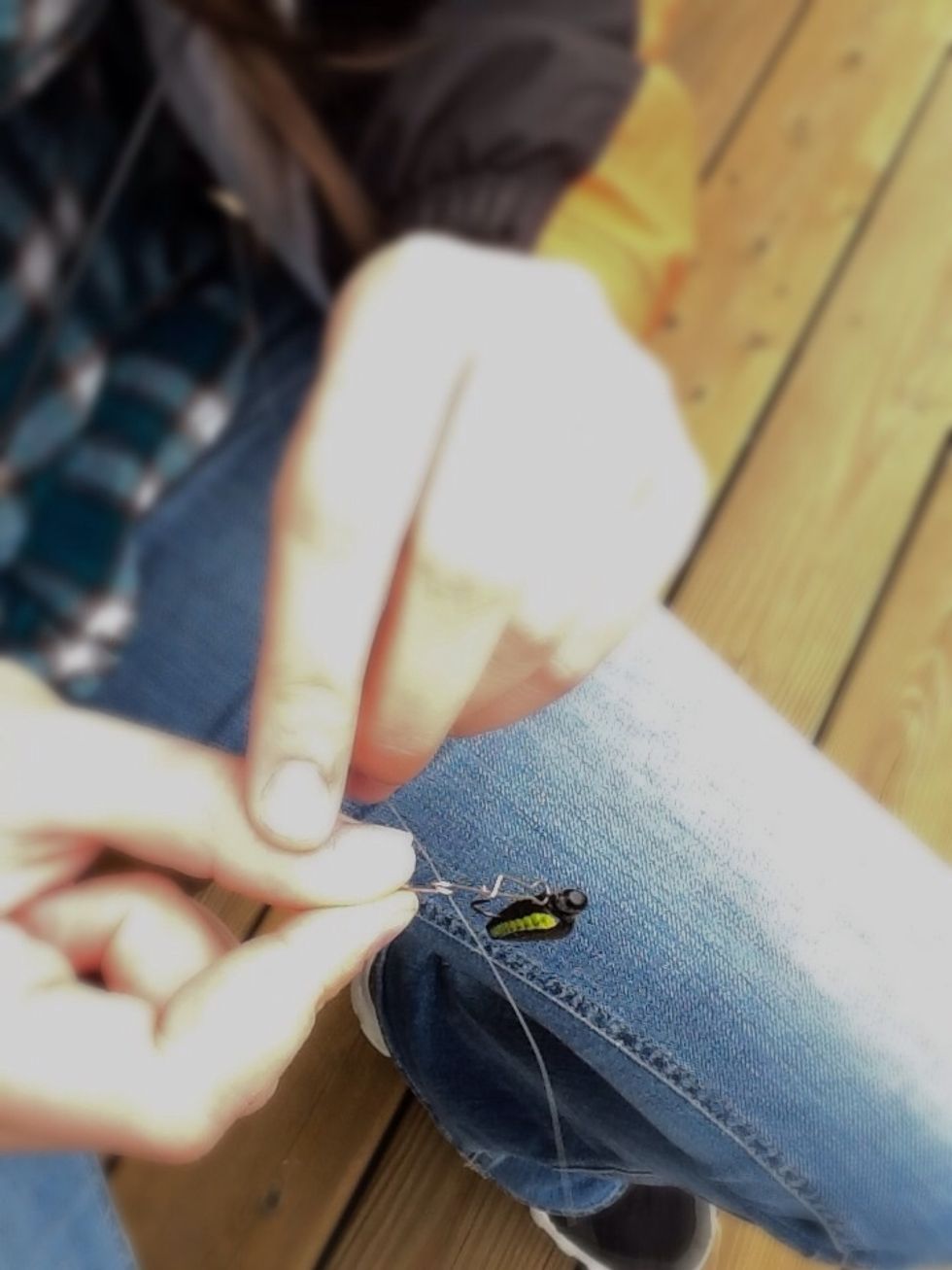 Then you should tie on you lure. To do this you must first put the line through the hole on the lure.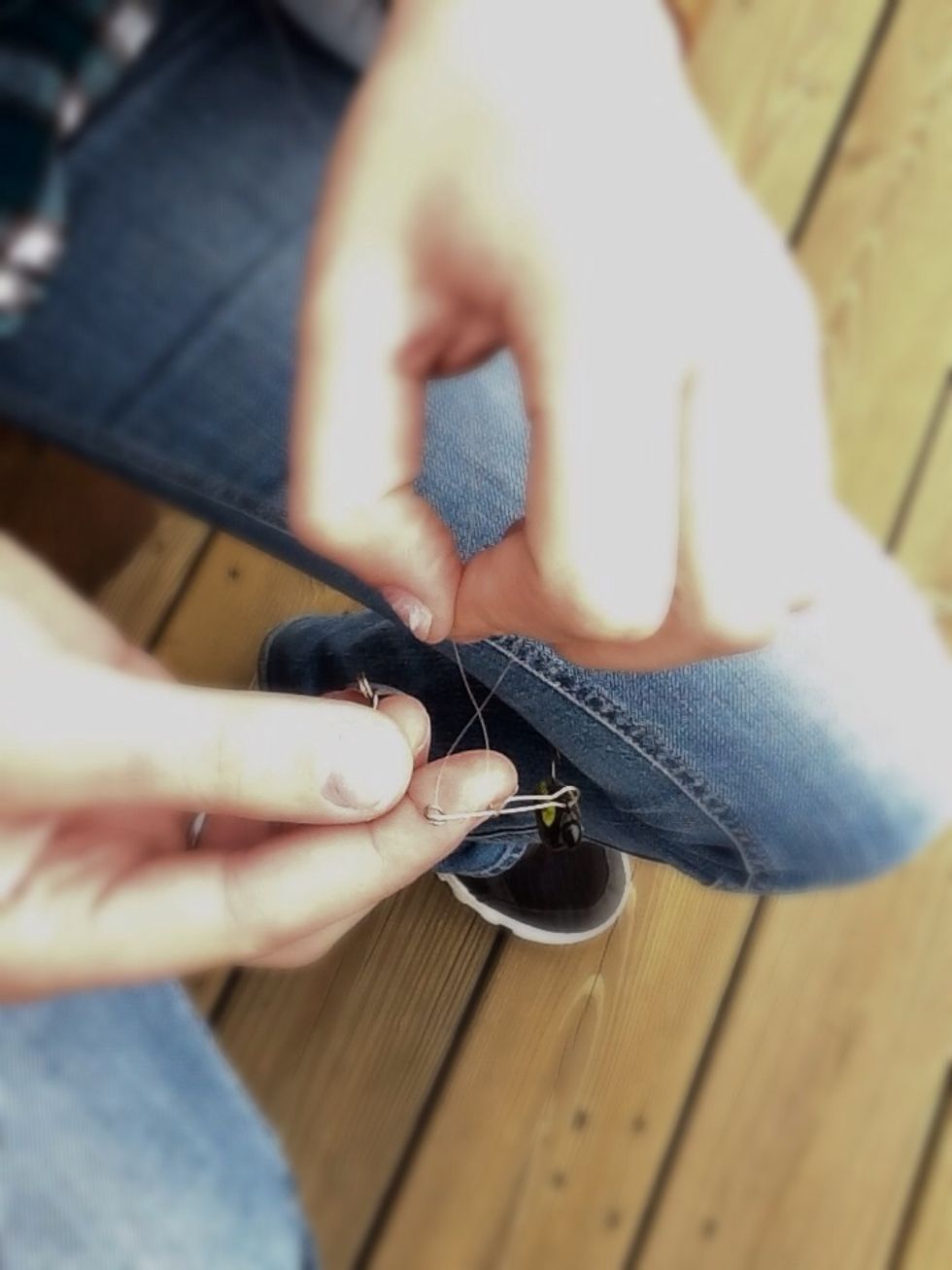 Next, cross the line over to create a loop like shown in the picture.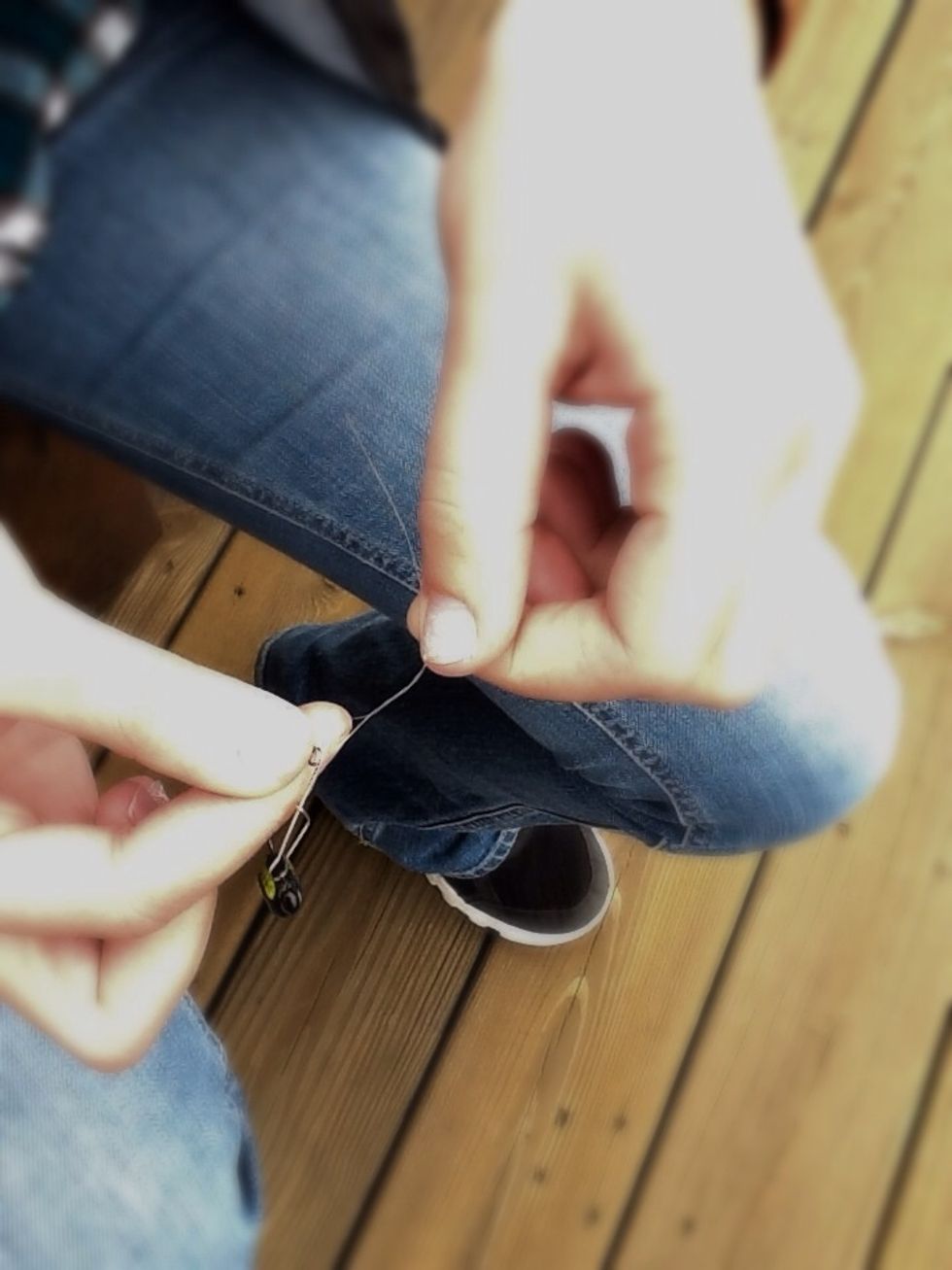 Now, wrap the line around itself about five times. Make sure you keep the loop that you just created because after wrapping the line around you need to put the end of the line though the loop.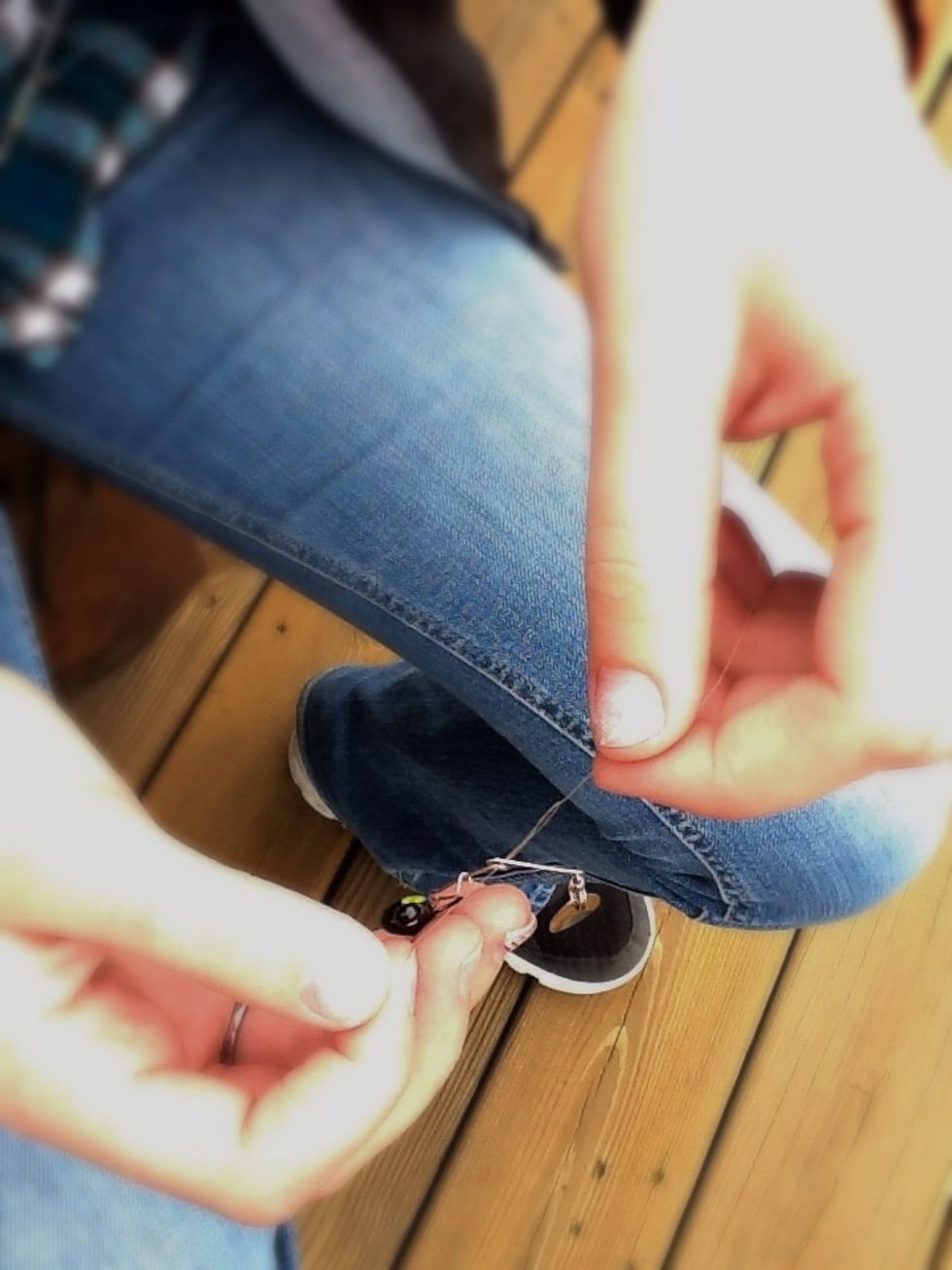 Once you've put the end of the line through the loop you need to pull the line tight.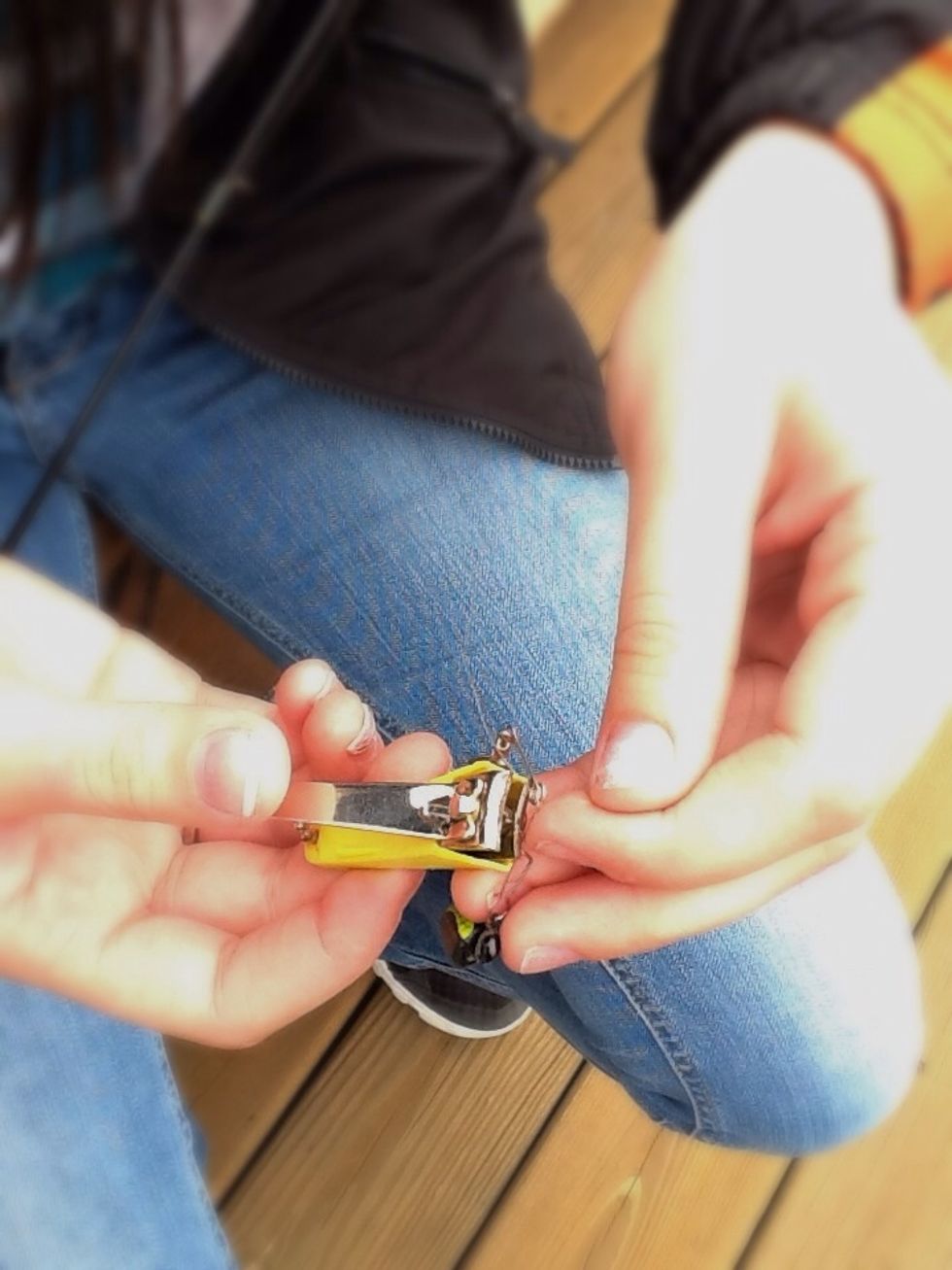 Clip any excess line that was left from tying on your lure.
Now to start fishing, you must know how to cast your line.
Once you've casted start reeling in your line.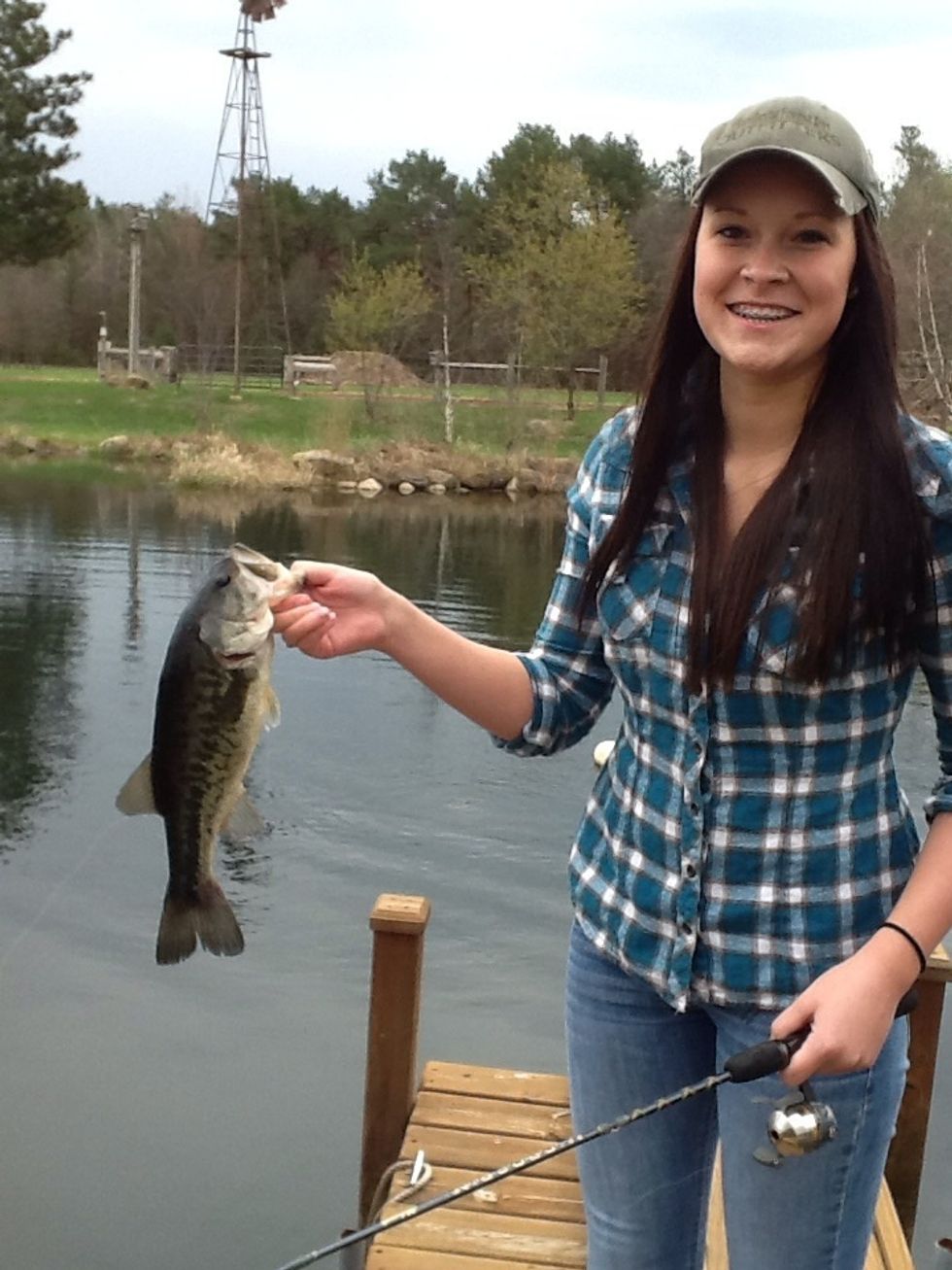 Be careful not to lose the fish, reel him in nice and easy. Soon he'll be close enough for you to see how big he is.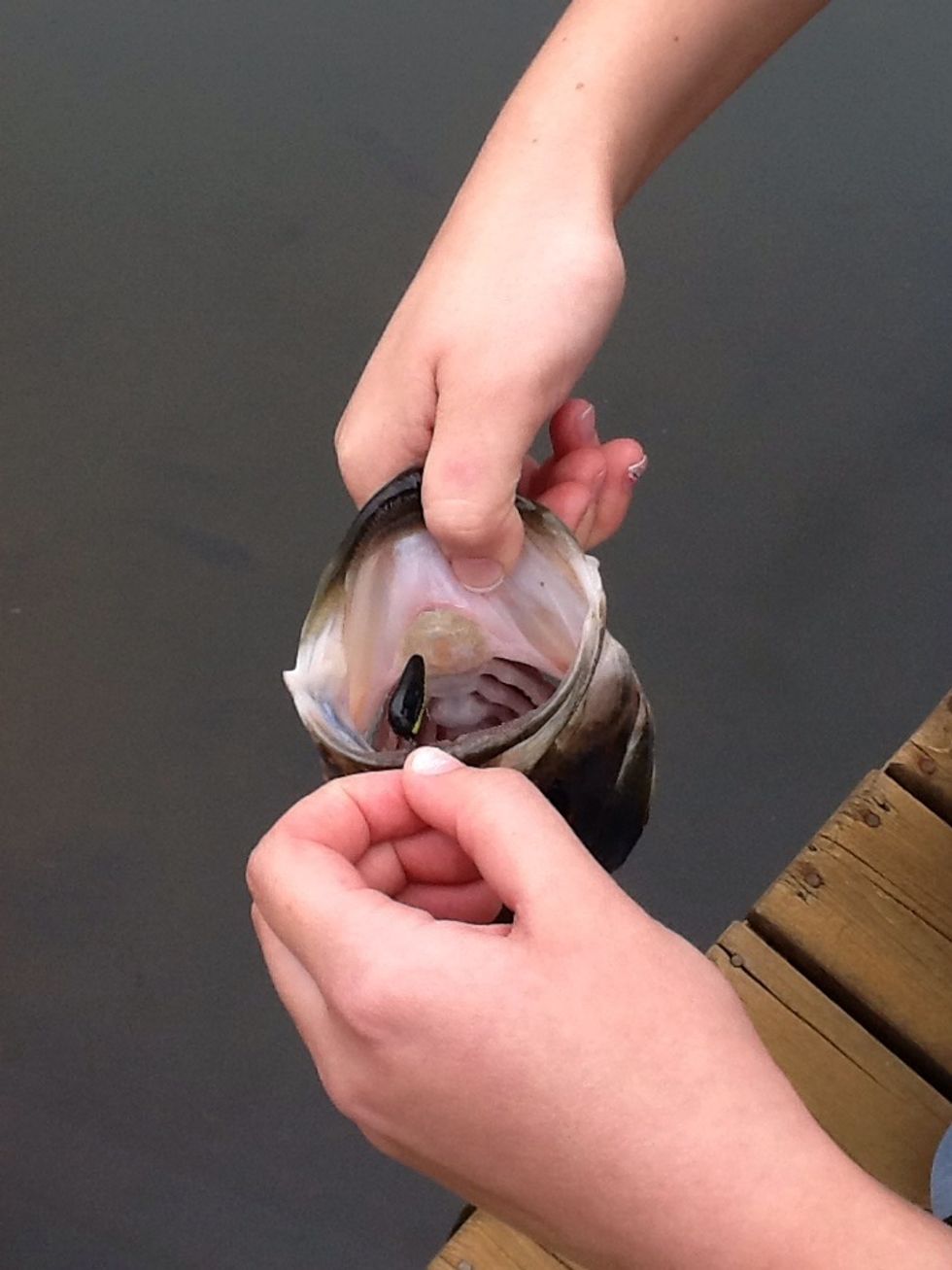 If you catch a bass you will have to grab it by the lower lip. After doing so the fish will become paralyzed, and you will be able to remove the hook.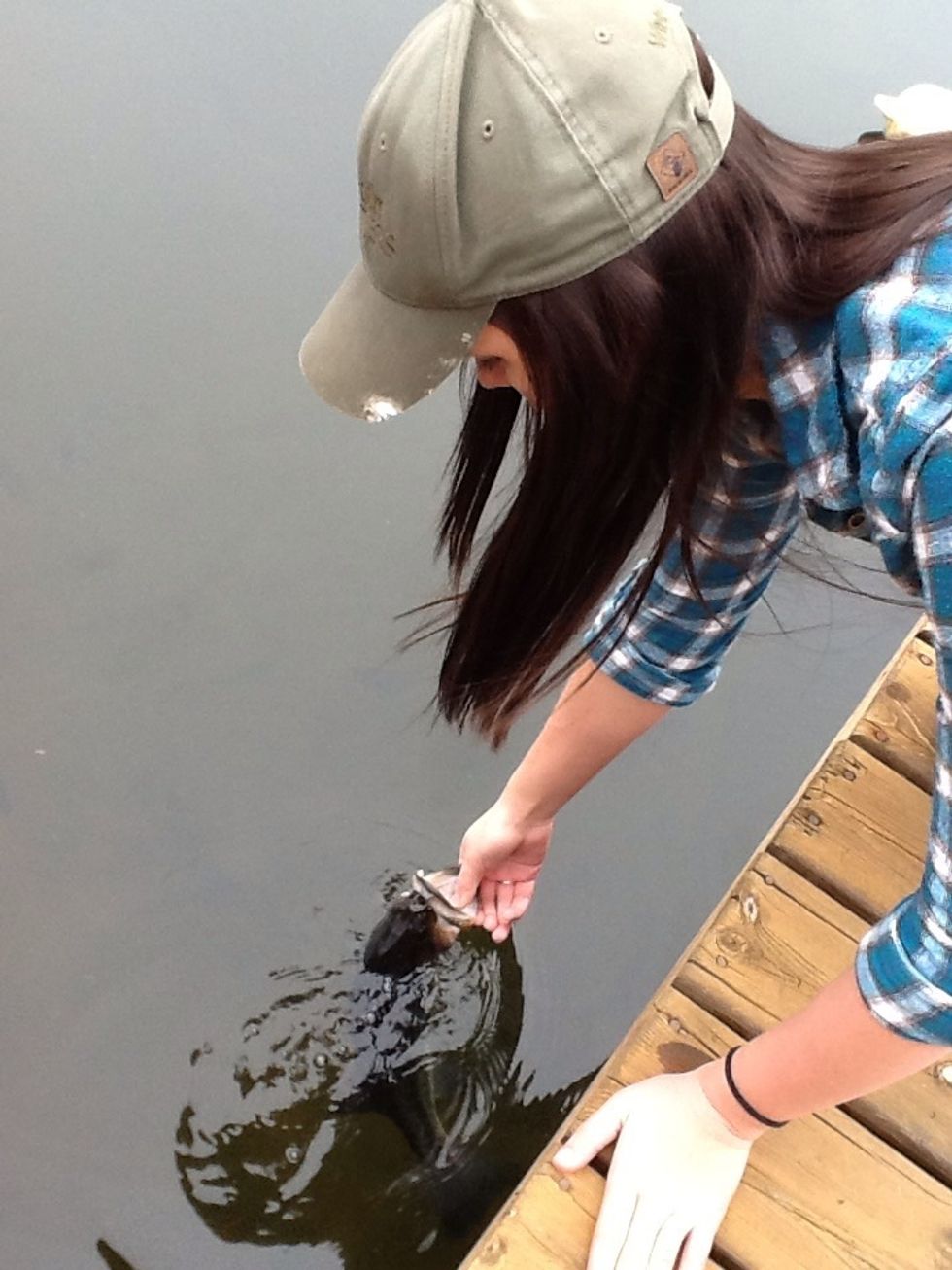 After you remove the hook you should release the fish back into the wild. Keep the fish in your grasp and help it get water back into it's gills. When the fish is ready it will swim away.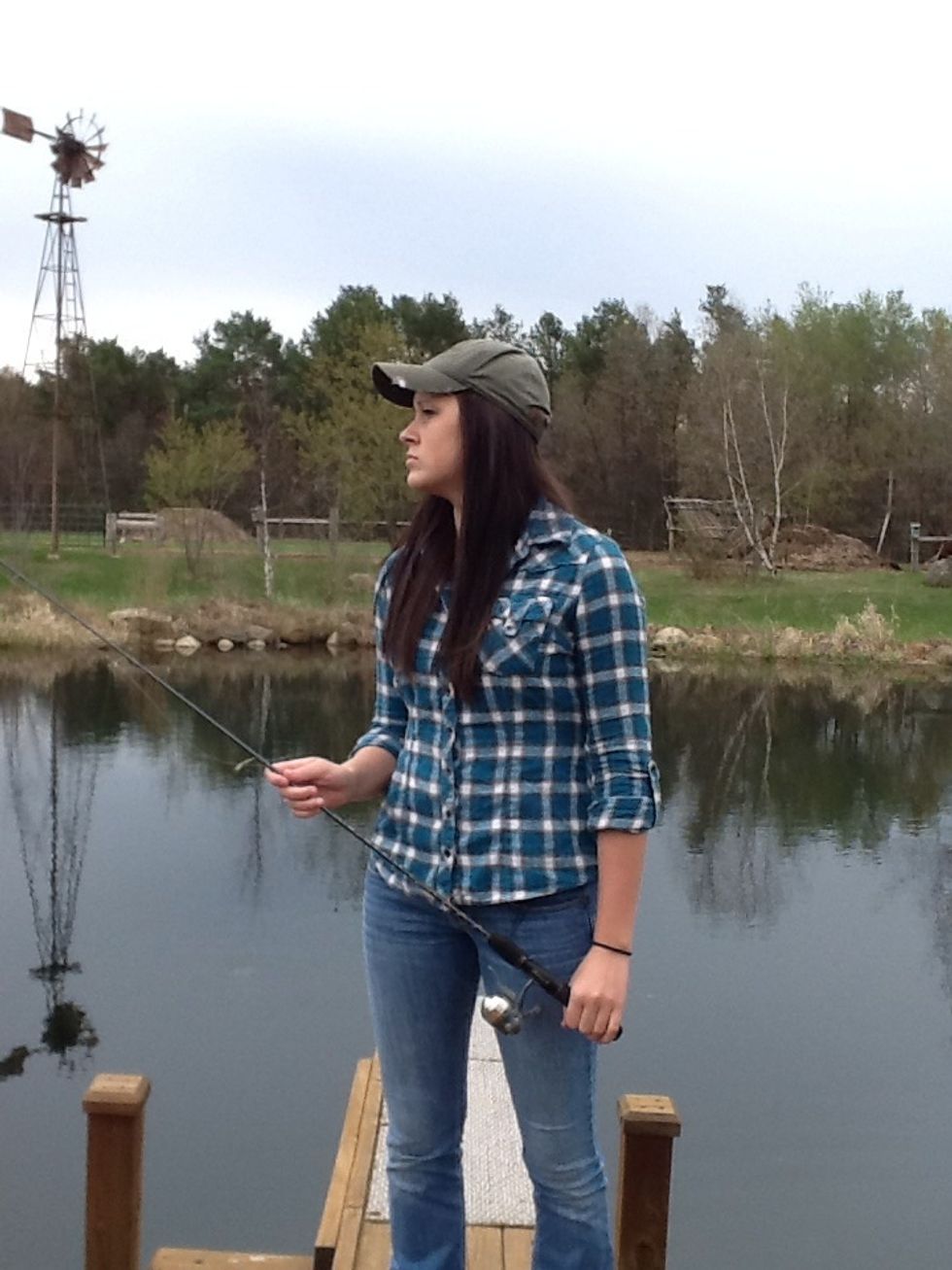 With that you will catch a fish in no time.
1.0 Fishing Pole
1.0 Tackle Box
1.0 Lure ( I used a beetle spin)
Fishing Apparel
1.0 Finger nail clippers
Lake, Pond, Stream, etc. with Fish
A Bird dog