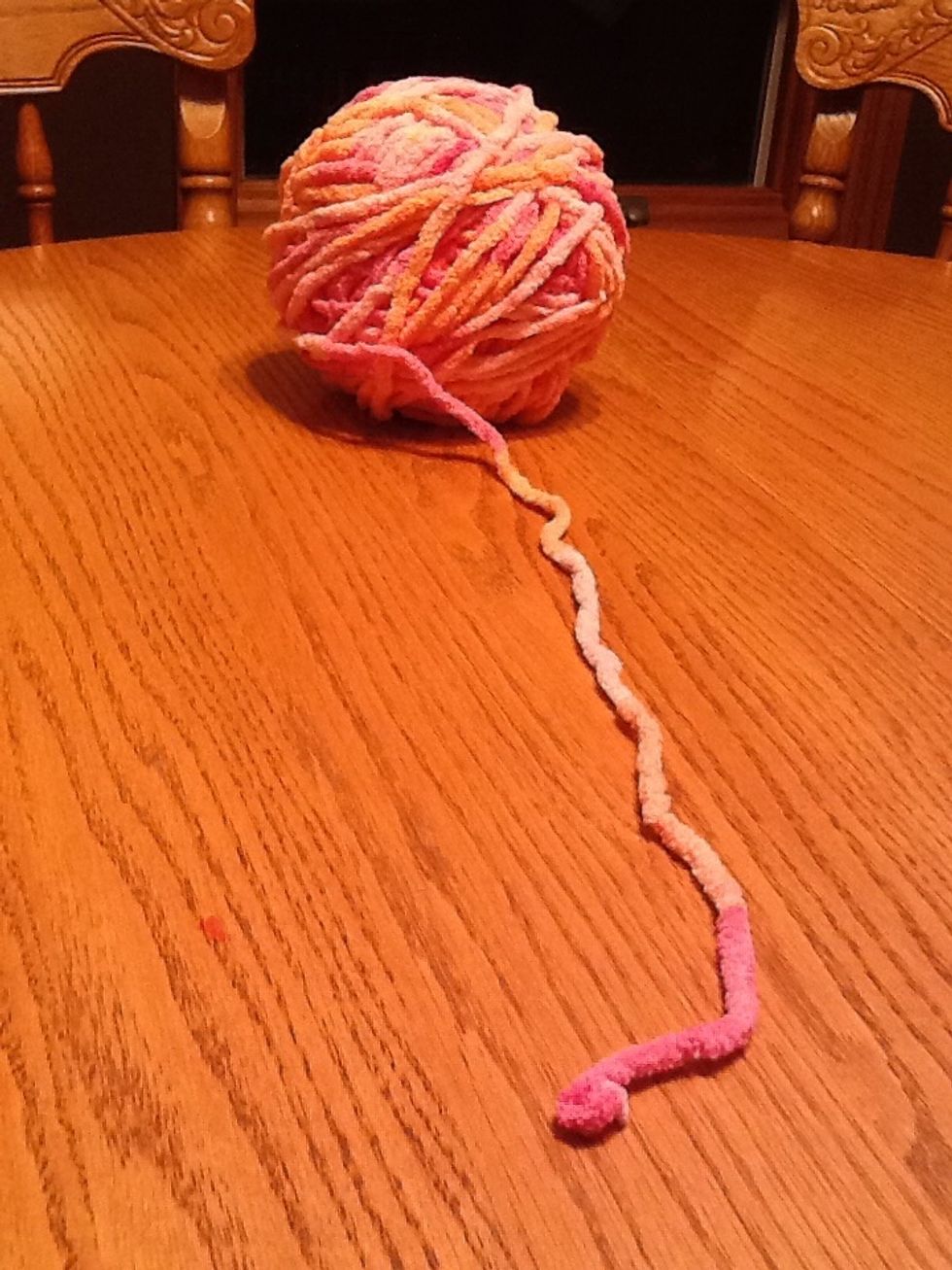 First pull a 6-8 inch strand of yarn.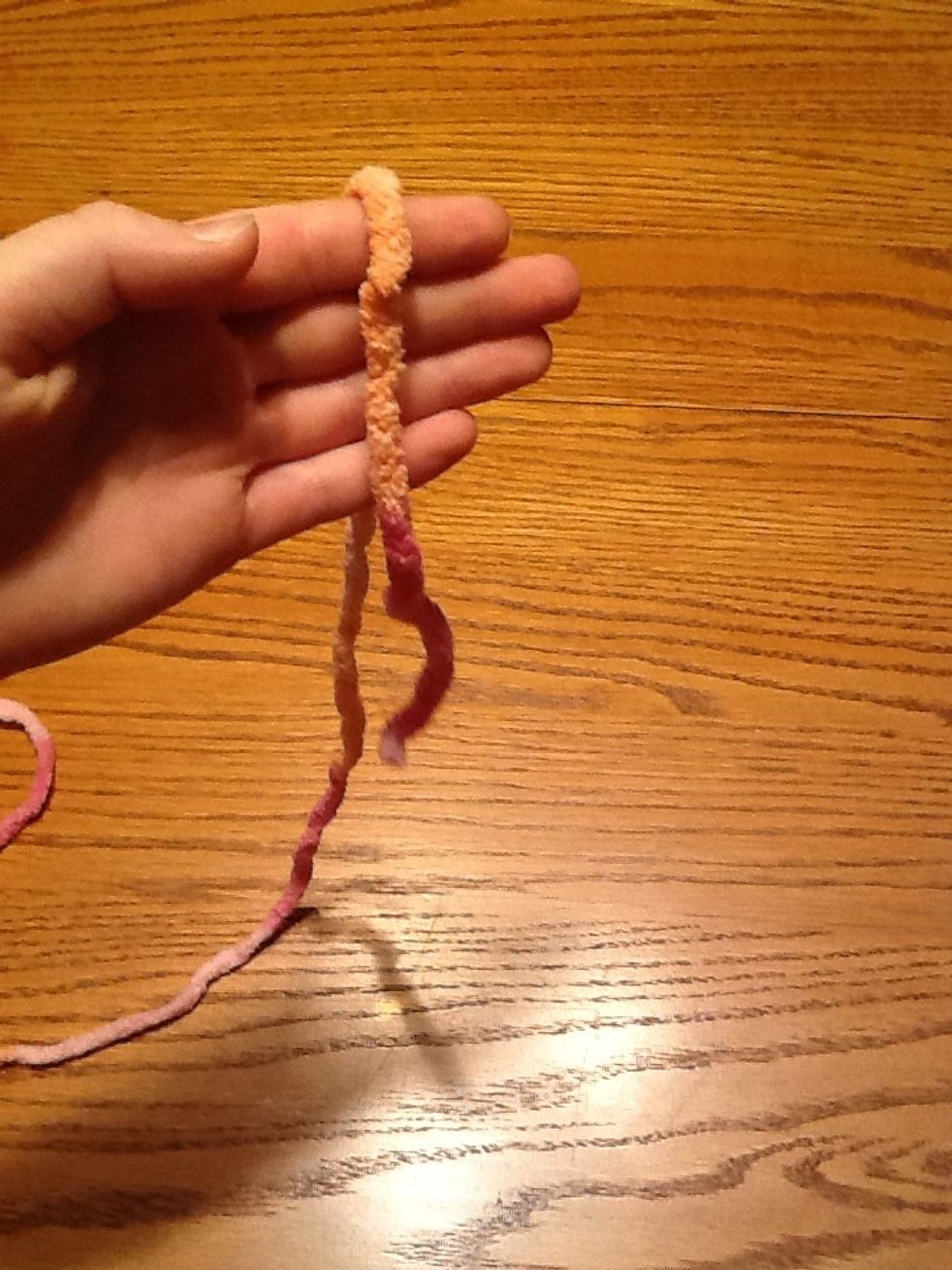 Pick up the yarn with the tail end down.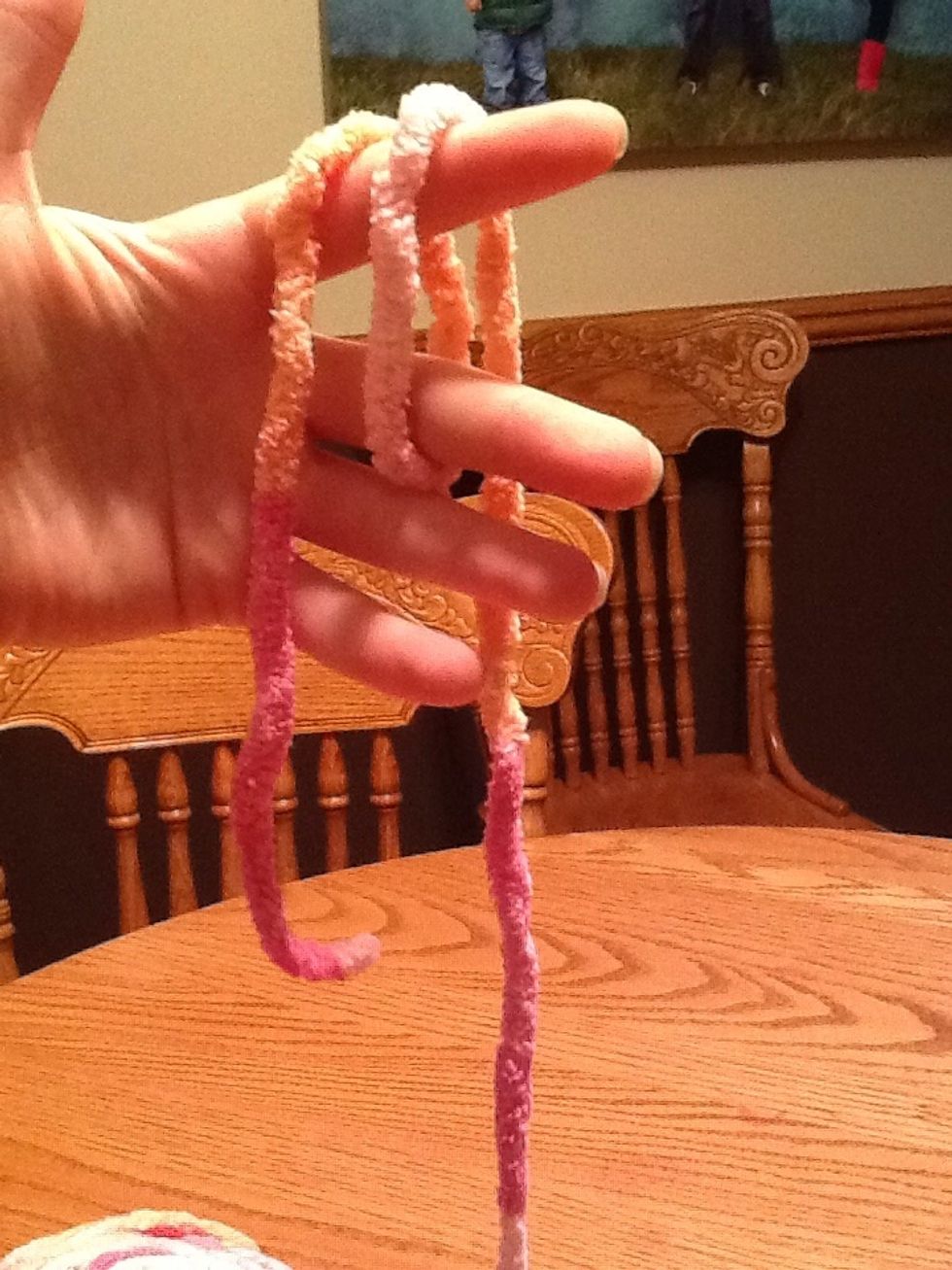 Then take the lone section (attached to the ball) and wrap it around once, towards you.
Then taking the attached end again pull it through the opening between you fingers.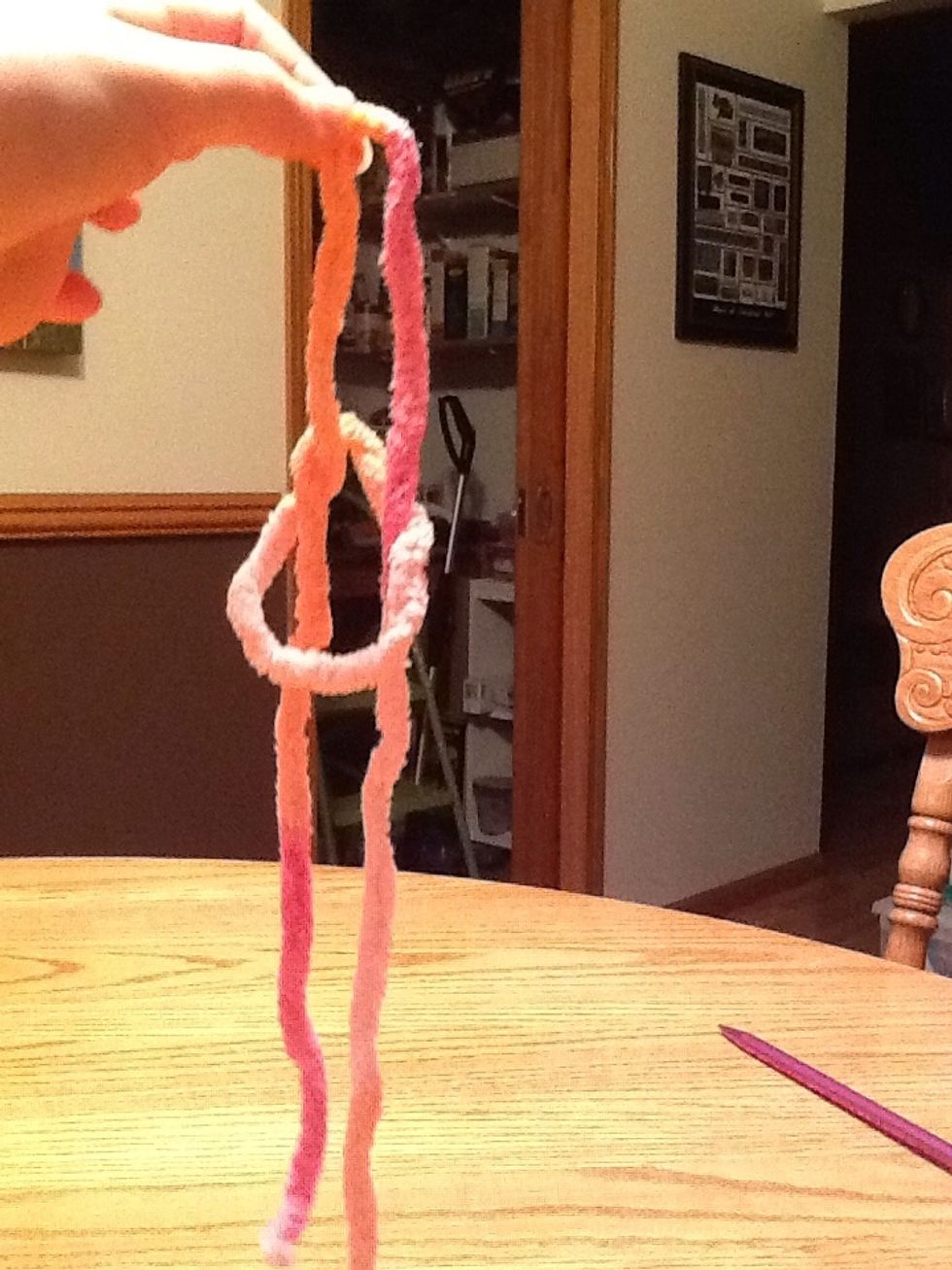 Grab this loop you've created and drop the rest.
Put the loop on your needle.
Now pull both the ends until it's tight.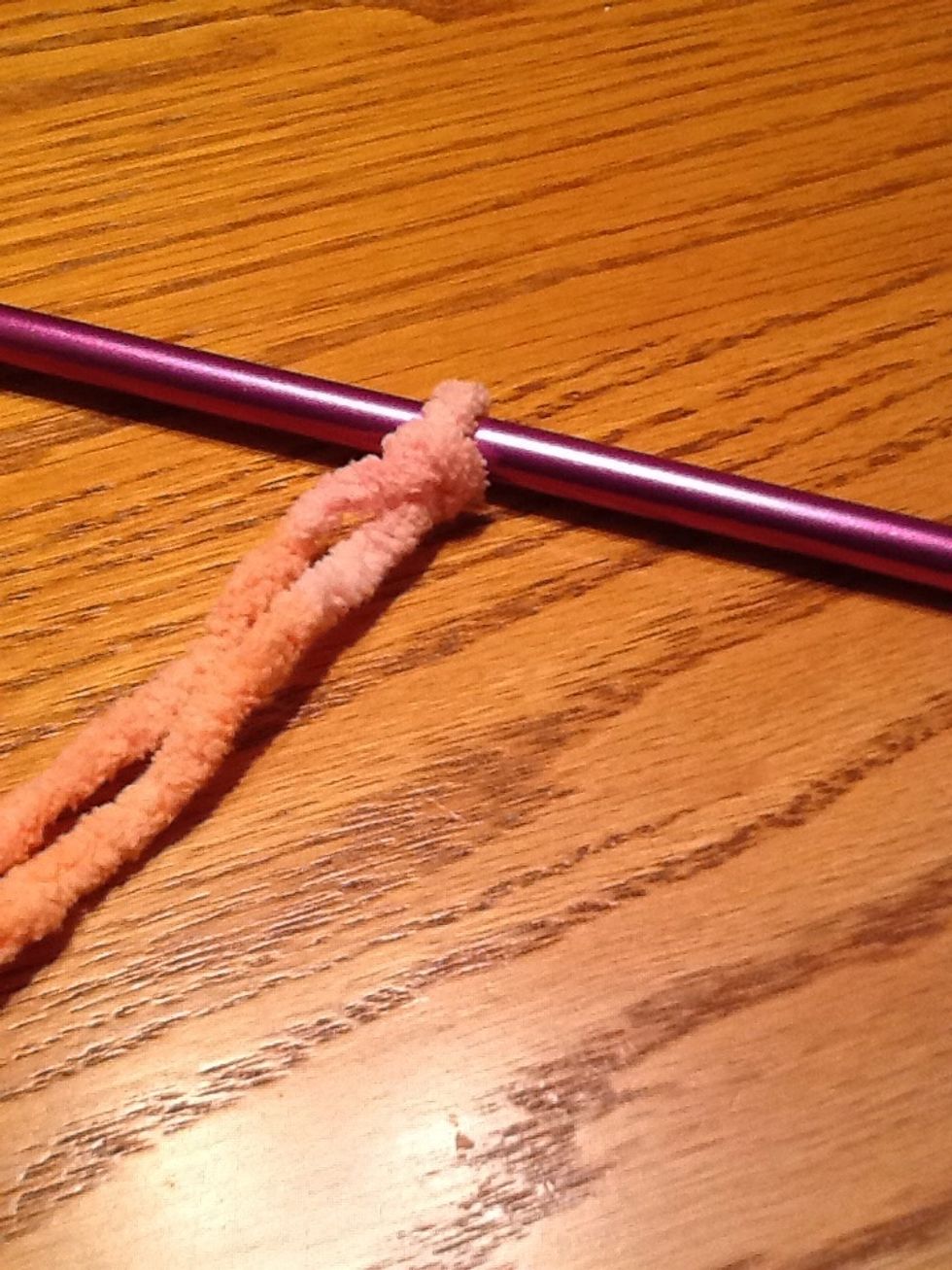 When you have completed that it should look like this. Make sure it's not to tight.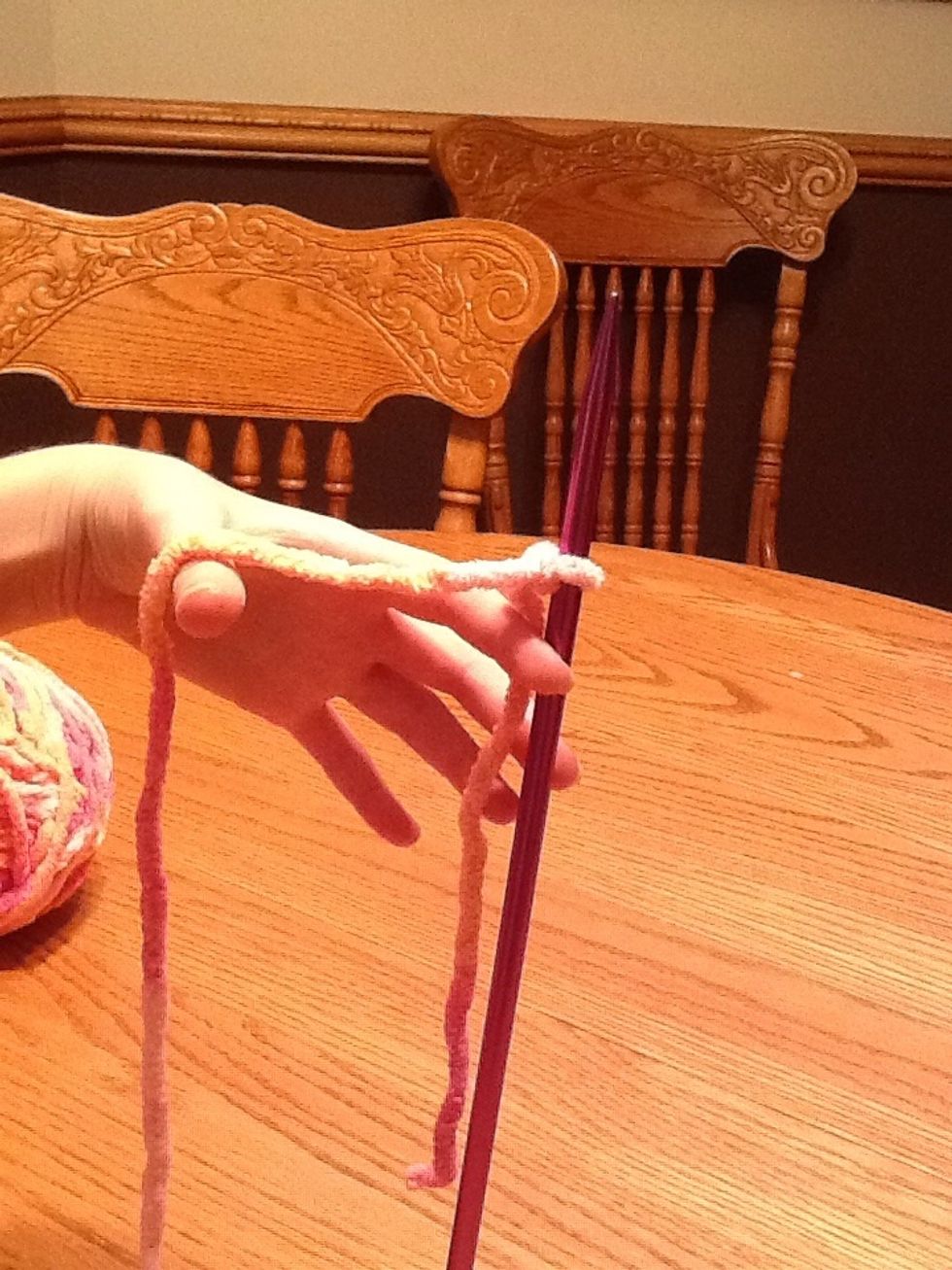 Now take the attached yarn and place on your thumb and pointer finger. Leaving the tail down.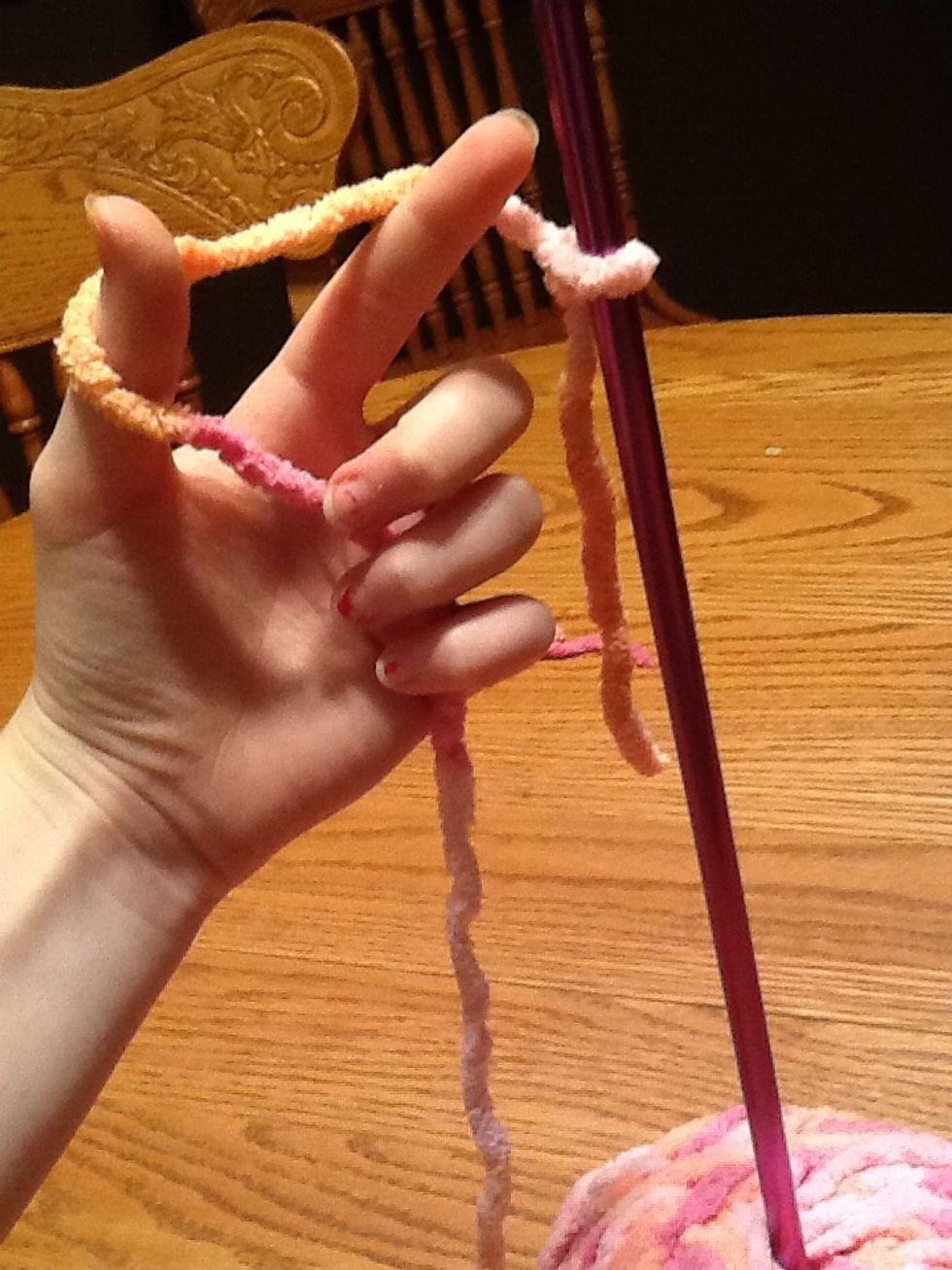 Grab the rest of the attached end in your other three fingers.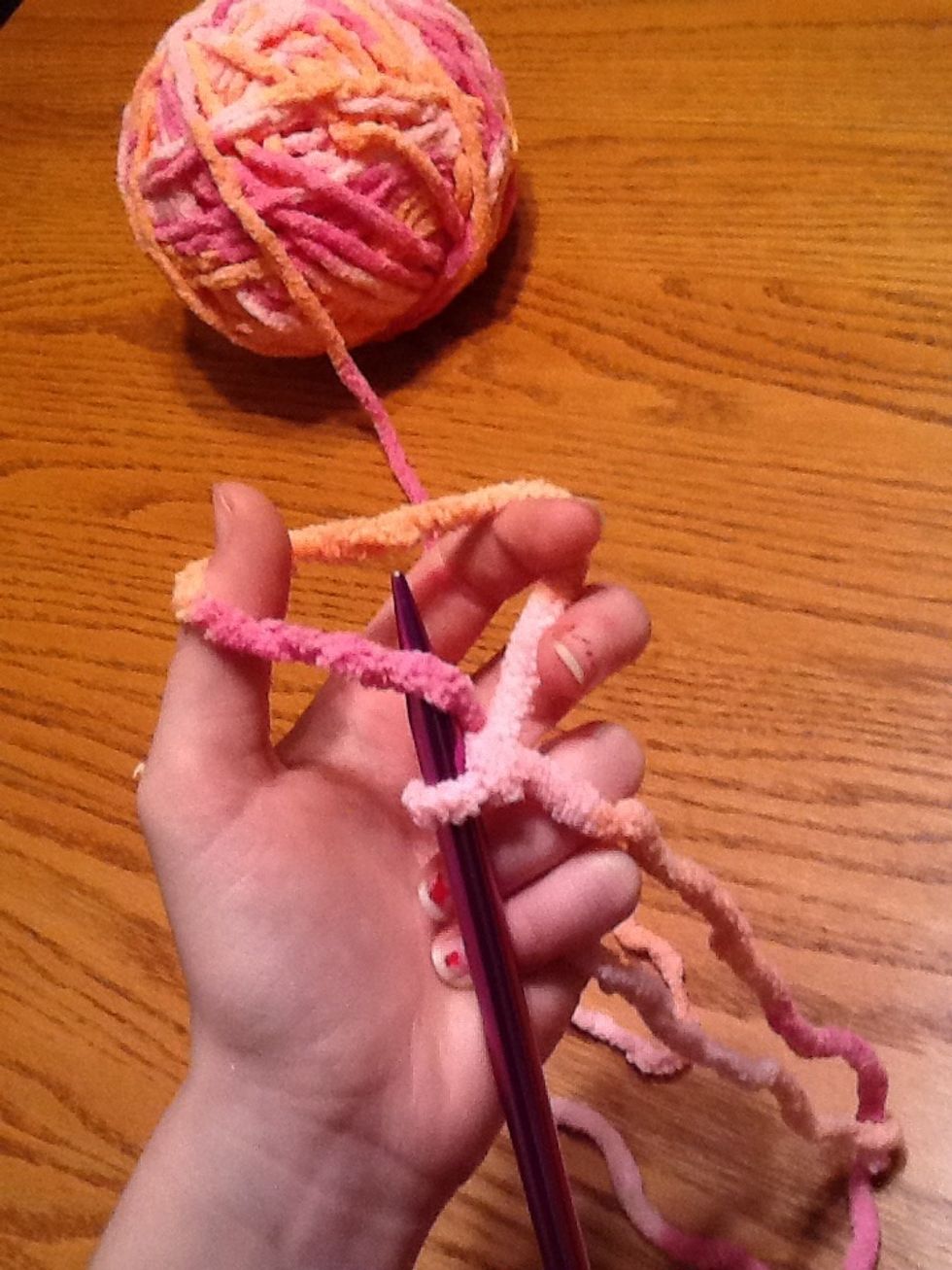 Take the needle and put it under the strand by your thumb.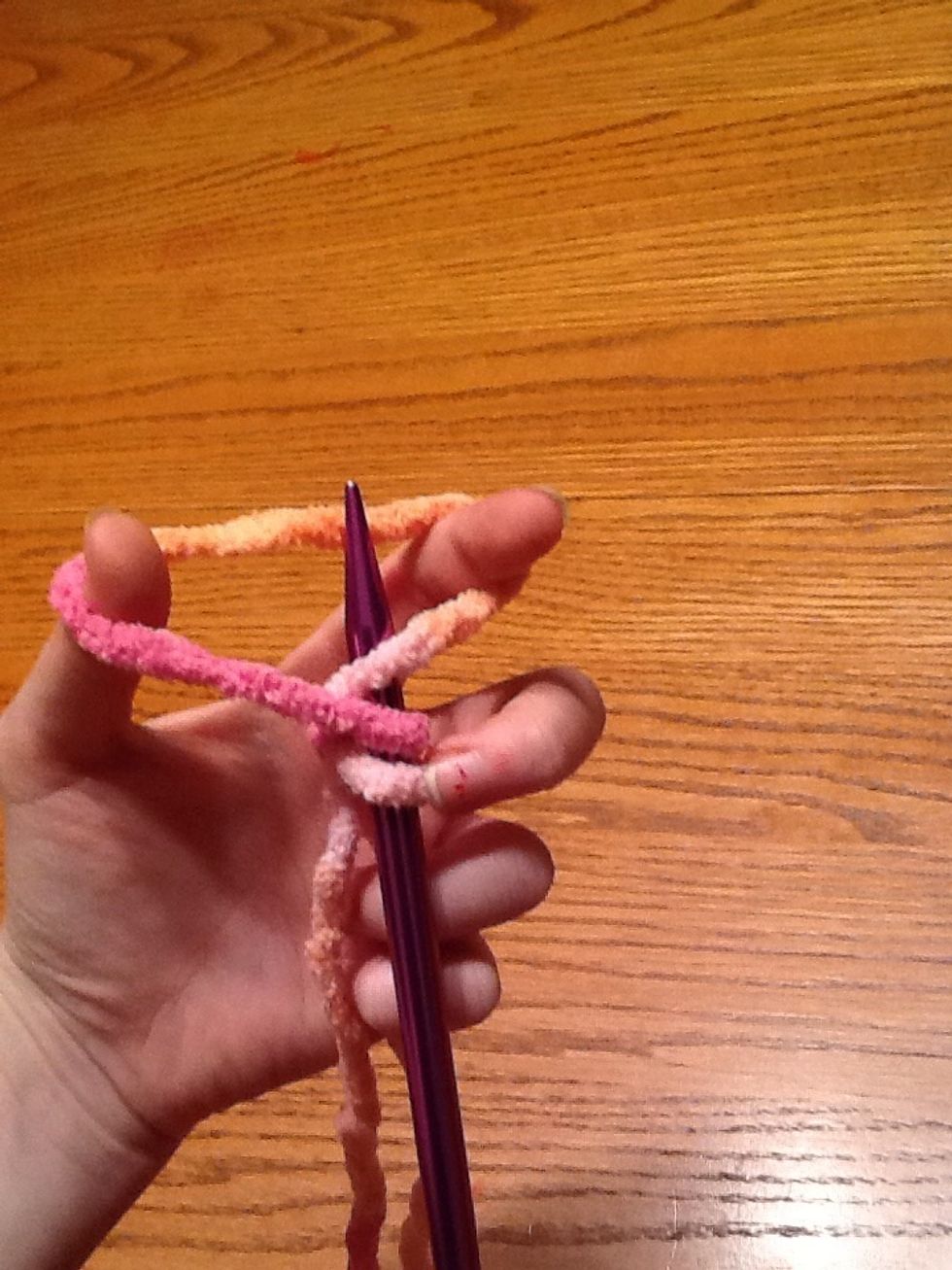 Keep the yarn where it is then put the needle under the strand by your index finger.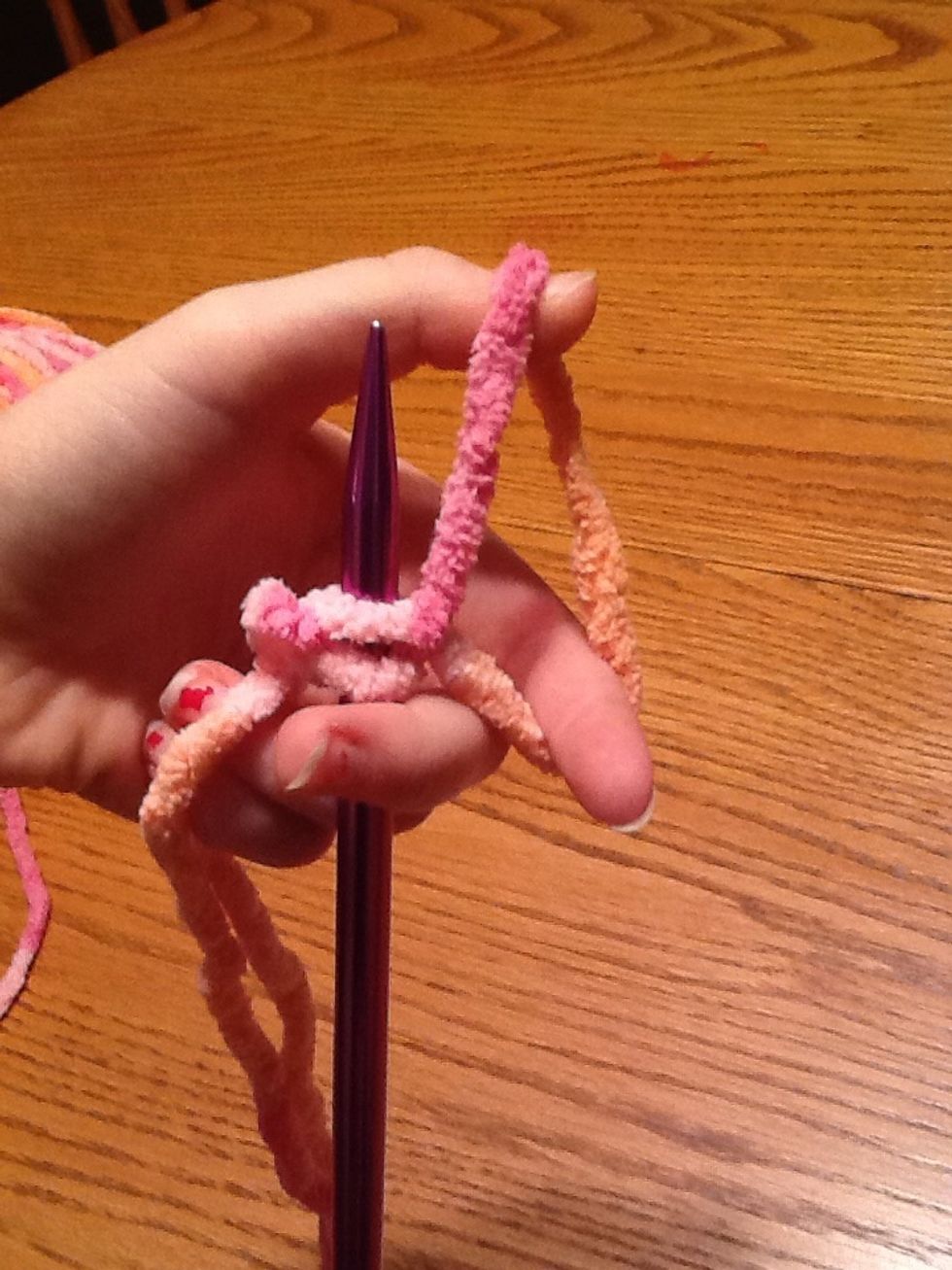 Then pull it back out of the first strand by your thumb.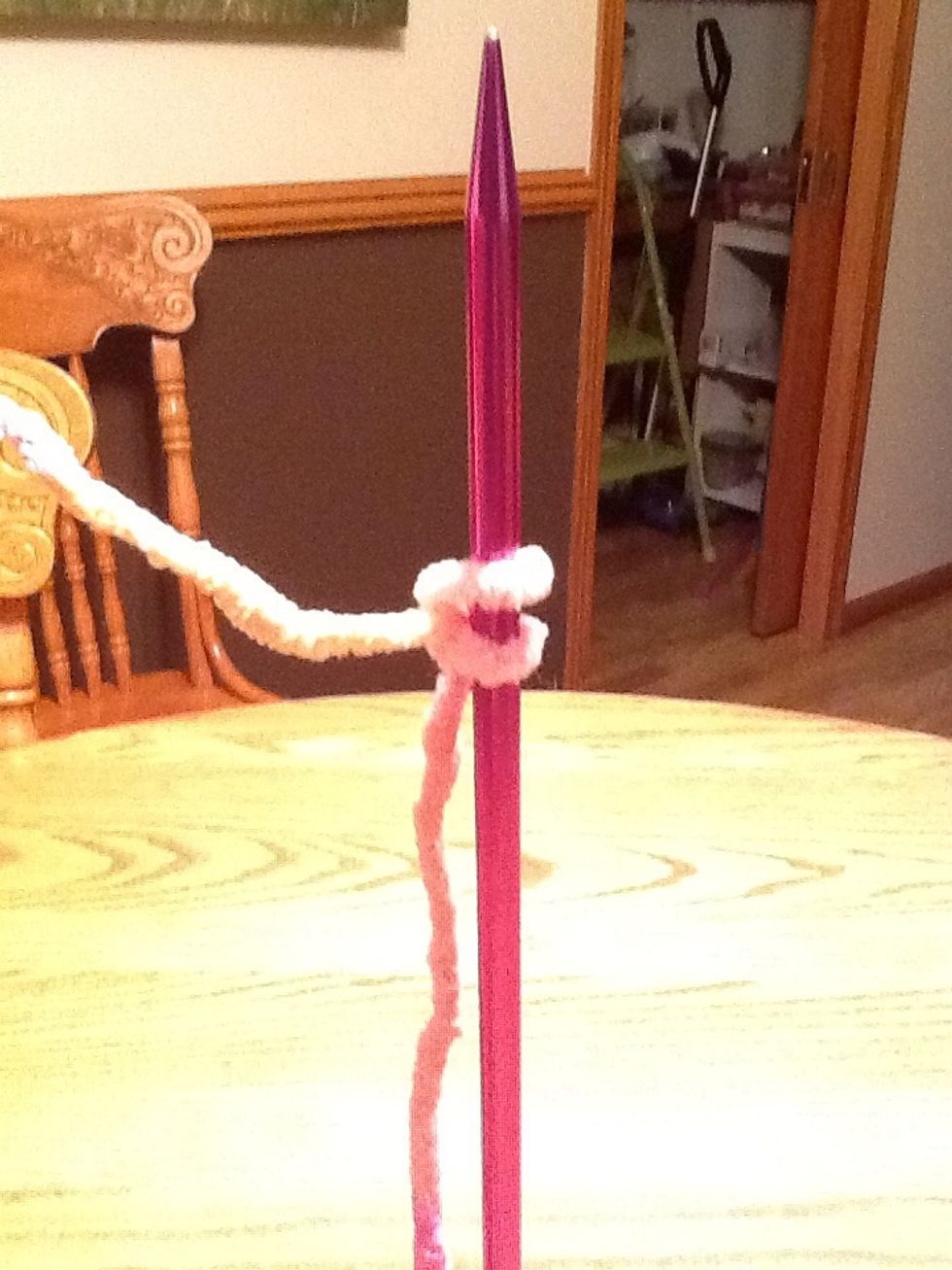 Then take the attached end and pull it tight.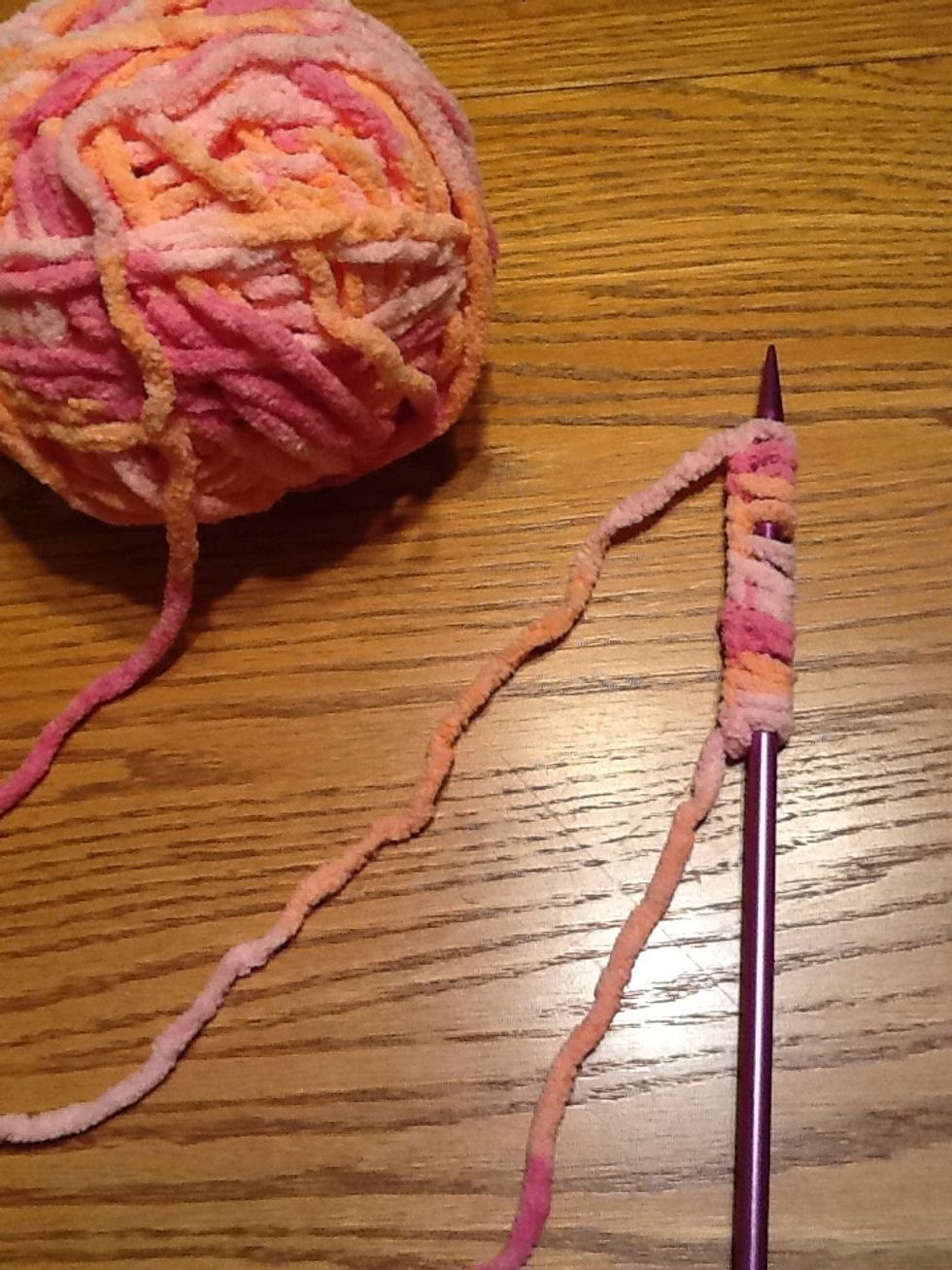 Repeat until you have your desired amount of stiches.