How to carve & tool leather
These days this would be printed or otherwise applied using a machine. This guide shows you how to do it by hand. In case you're curious. I realize this is not for everyone to do at home...
101
Print out the design you want to transfer. Moisten the leather and let it sit for a few minutes until the surface is soft. Place the design on the leather and trace it to leave an imprint.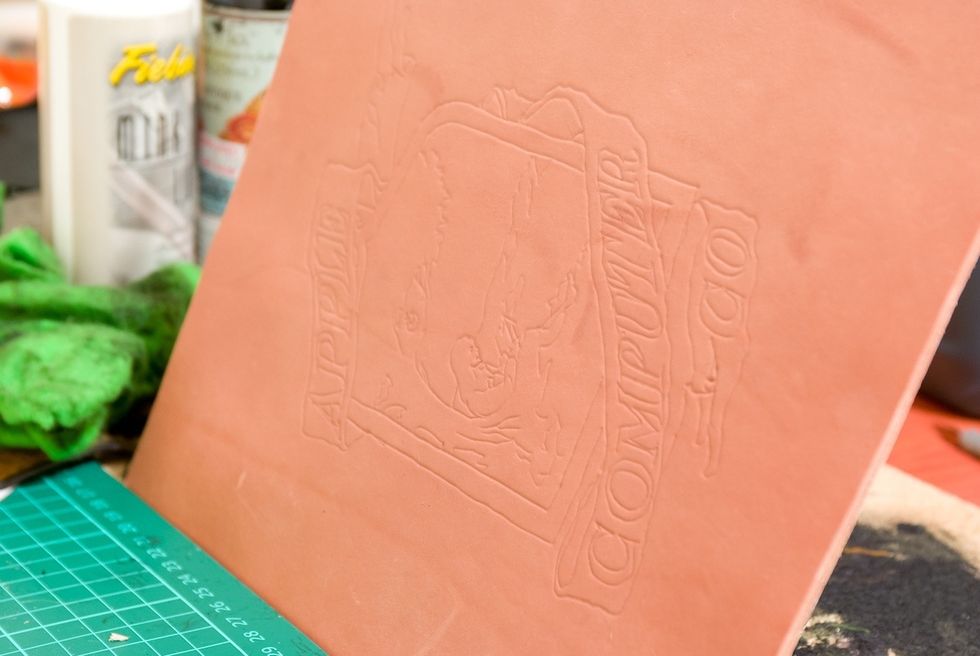 This is the initial imprint.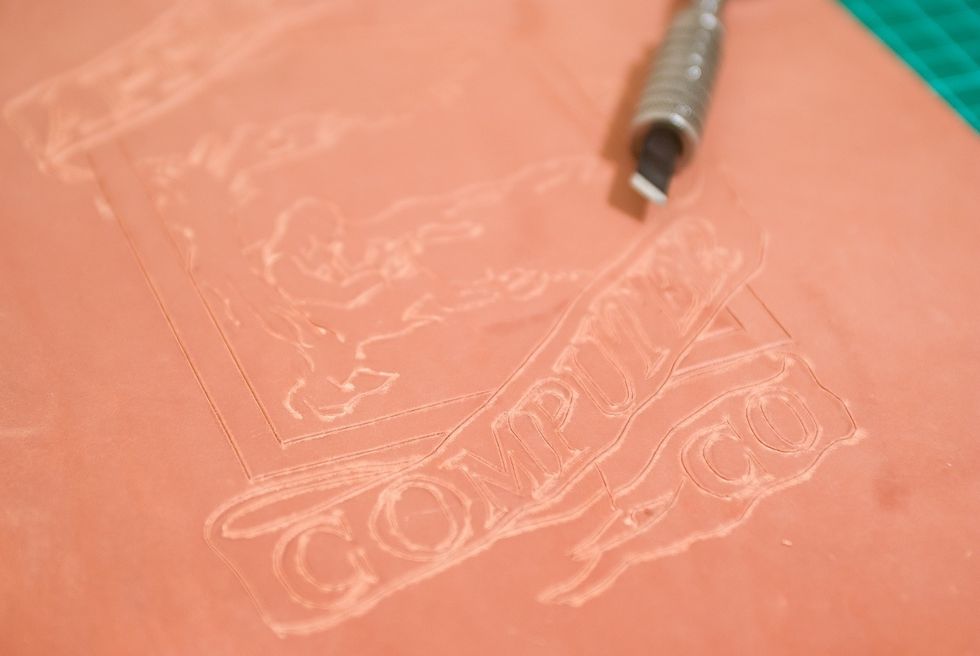 Use a swivel knife or scalpel to cut along the lines.
Using the set of beveler stamps, go along the outer lines to create a three dimensional look.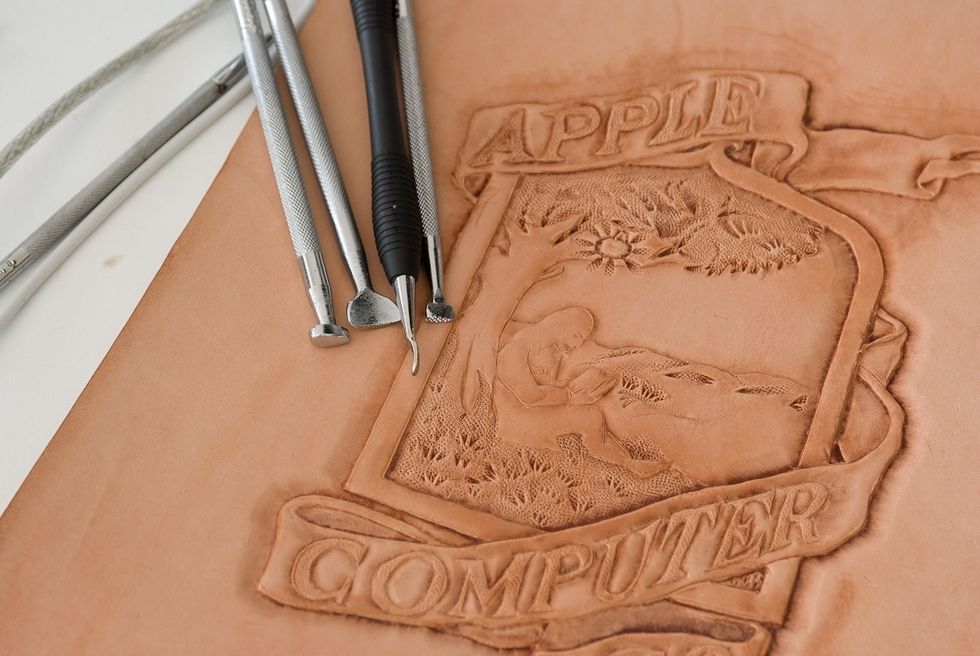 Add details using different stamping tools (they are available as a starter set on amazon). Holding the tools on angles helps to achieve the effect you can see in the bottom part of the image.
The swivel knife is then used to cut the leather to add more details in the clouds.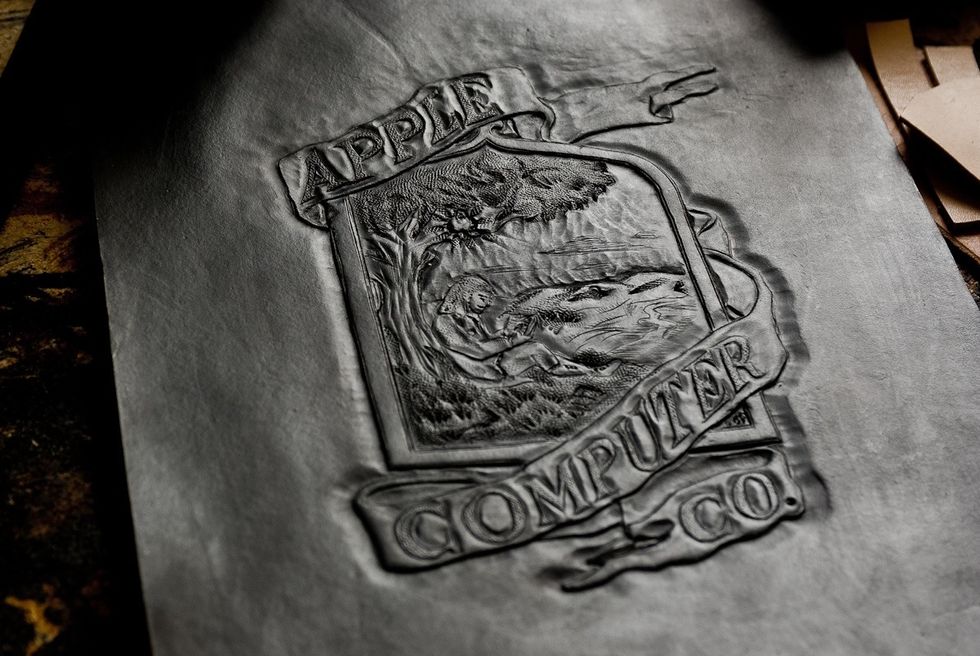 After adding oils and dyes, this is the finished design.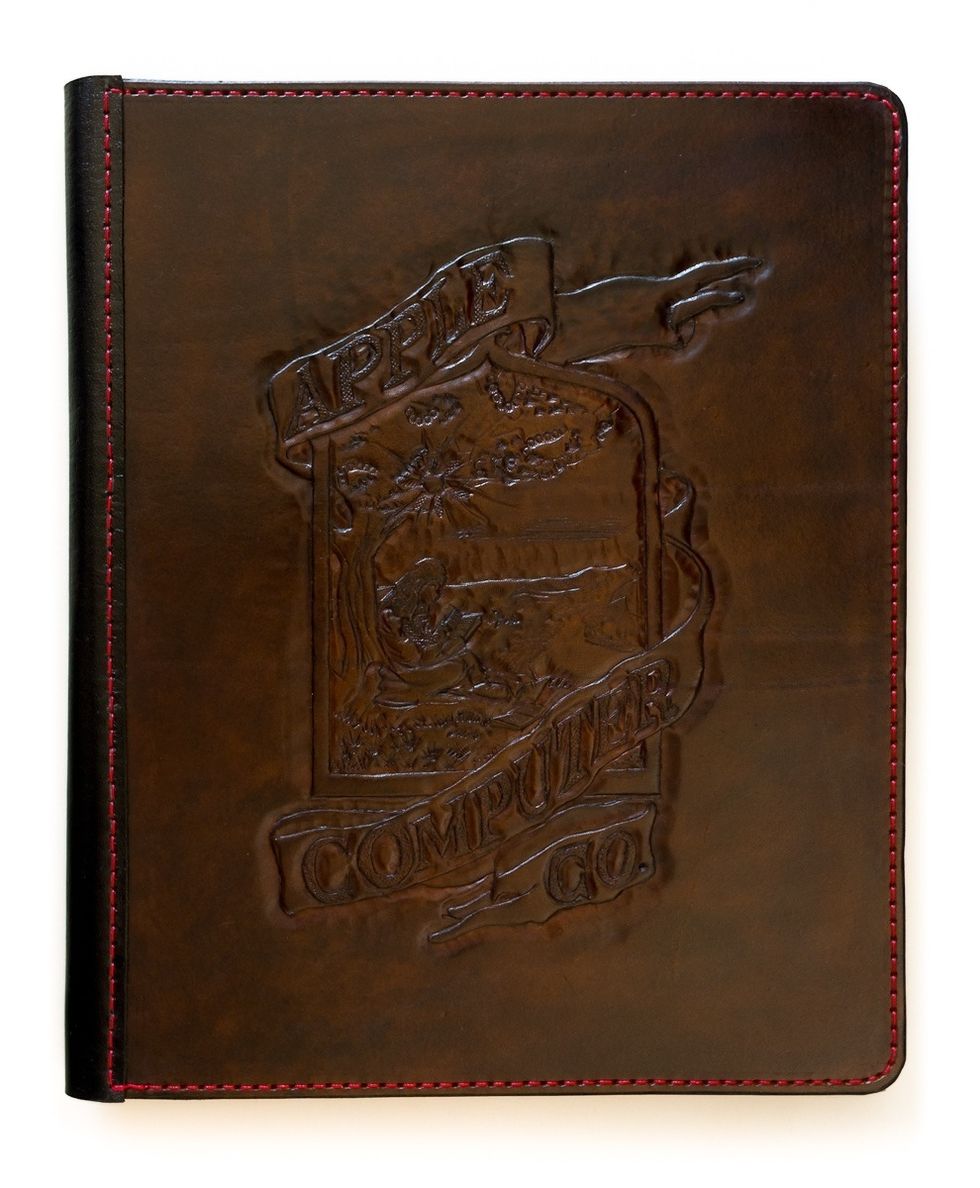 Another version of the design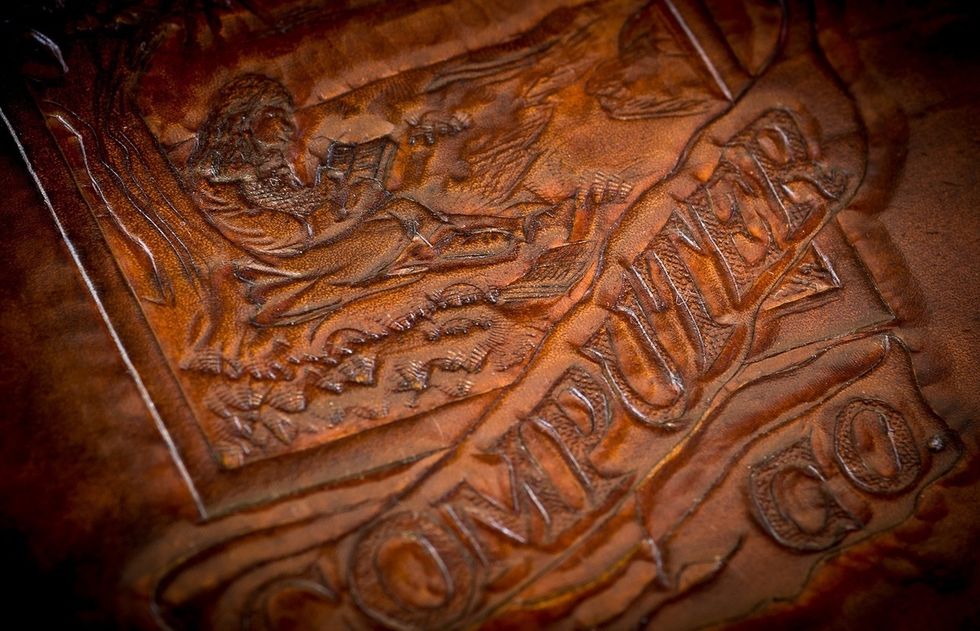 Close up
Leather (thick vegetable tanned leather)
Swivel knife
Basic leatherwork tool set
Mallet
Oils
Dye
Attila Acs
I want you to make things!\n\nCustom leatherwork (cases, bags, wallets and sleeves for gadgets).