This guide is best viewed in landscape mode.
I have made numerous Santas over the years, giving them away at Christmas time. I get joy out of knowing that folks will be hanging these on their trees for years in the future, thinking about me.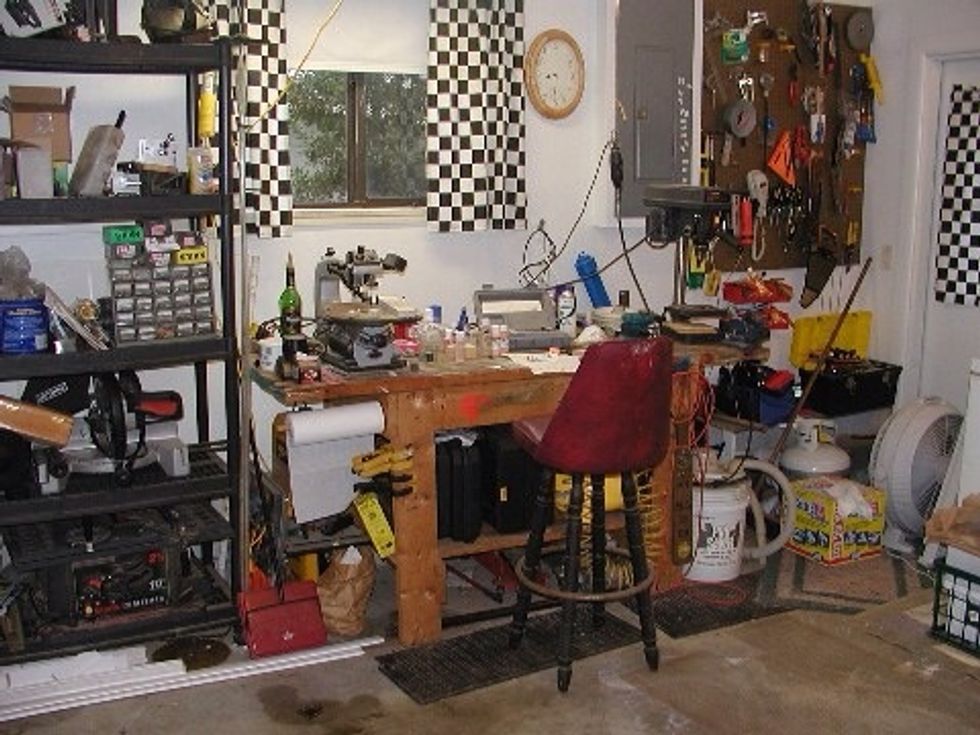 You need a well lighted and organized work space. A scroll saw, drill press and Dremel tool make the job easy!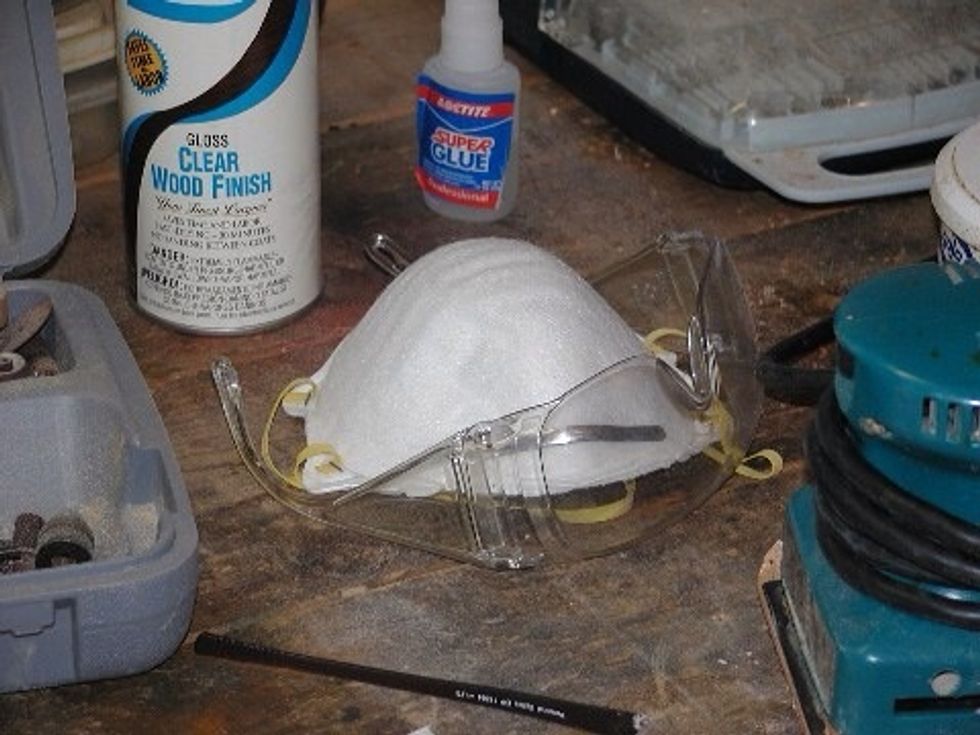 Don't forget your personal protective equipment.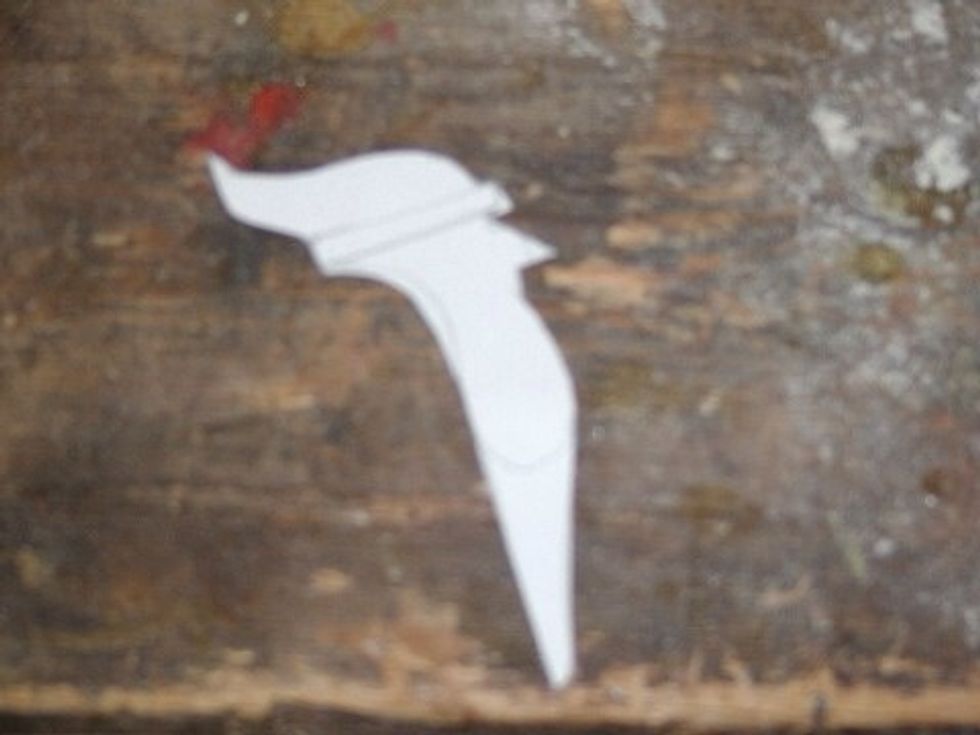 Here is the Santa pattern I made, download it at http://www.gordonsl.com/images/Santa/santapattern.jpg and transfer it to heavy card stock. I use index cards.
Transfer the pattern to the wood, in this case it is 1 by 3 inch poplar wood.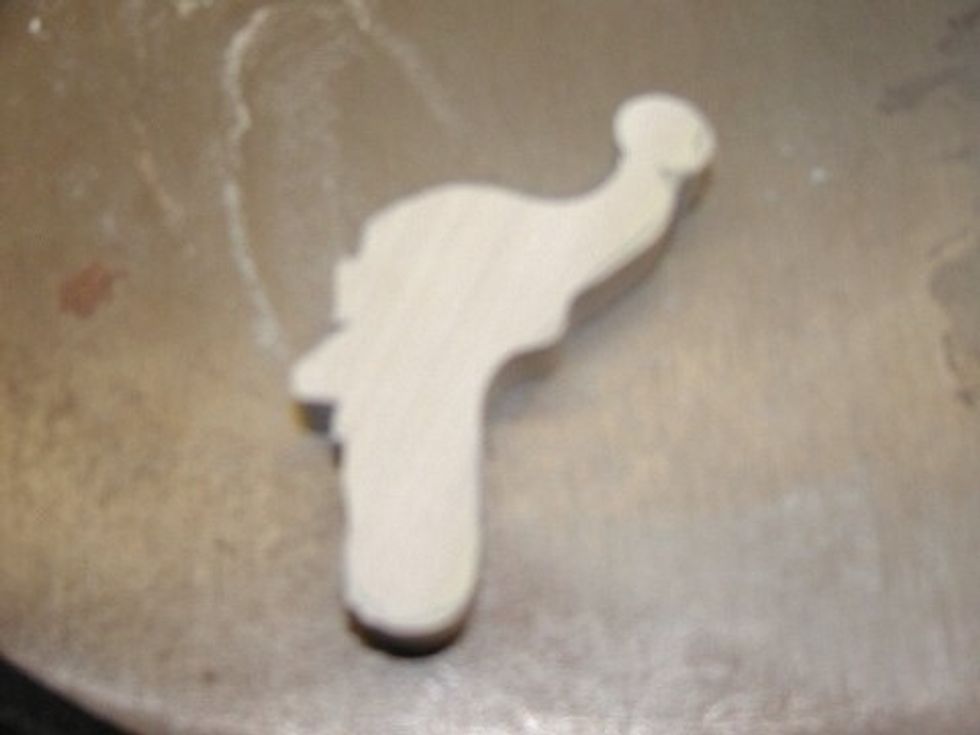 Cut out the profile using a scroll saw (a coping saw works too, just slower).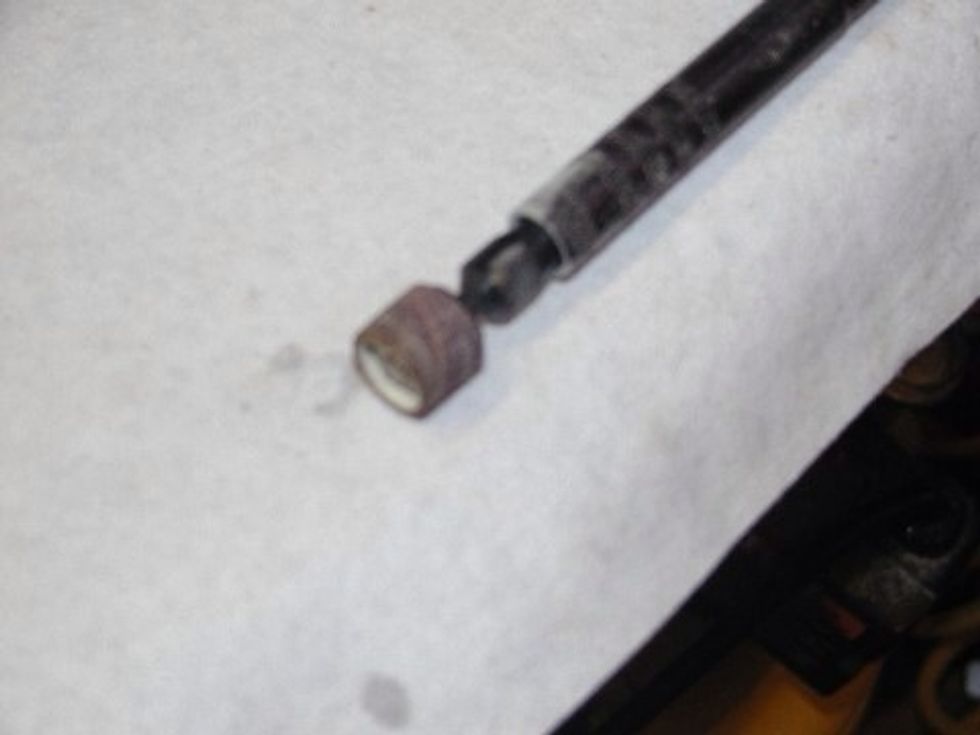 Here is the Dremel tool with a sanding drum attached. I do all the carving with this tool. A flex shaft makes it easier to maneuver.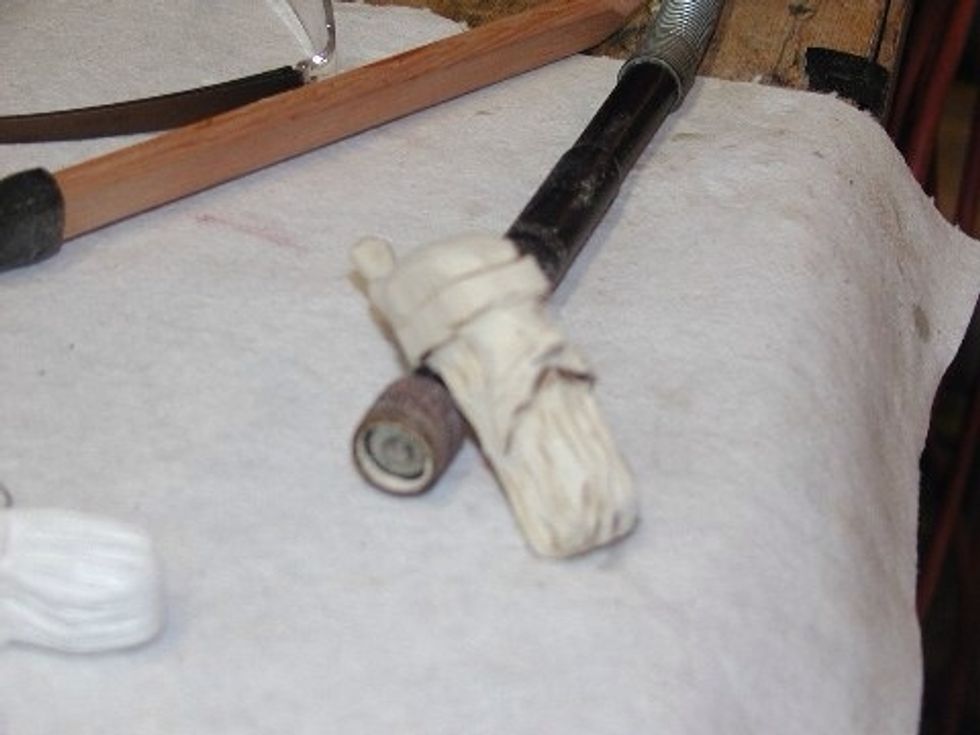 Once you remove all the wood that does not look like a Santa with the sanding drum, it looks like this.
Here is a comparison with the pattern, note I make the beard different lengths, use your imagination. No two Santas are ever alike!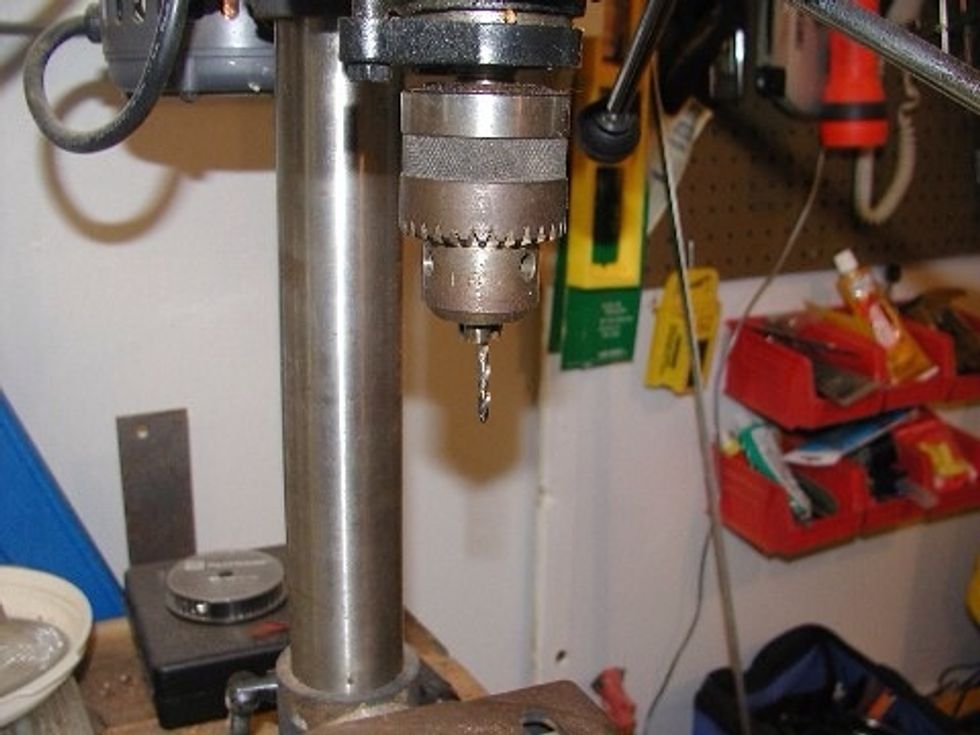 The drill press is used to make the eyes and mouth.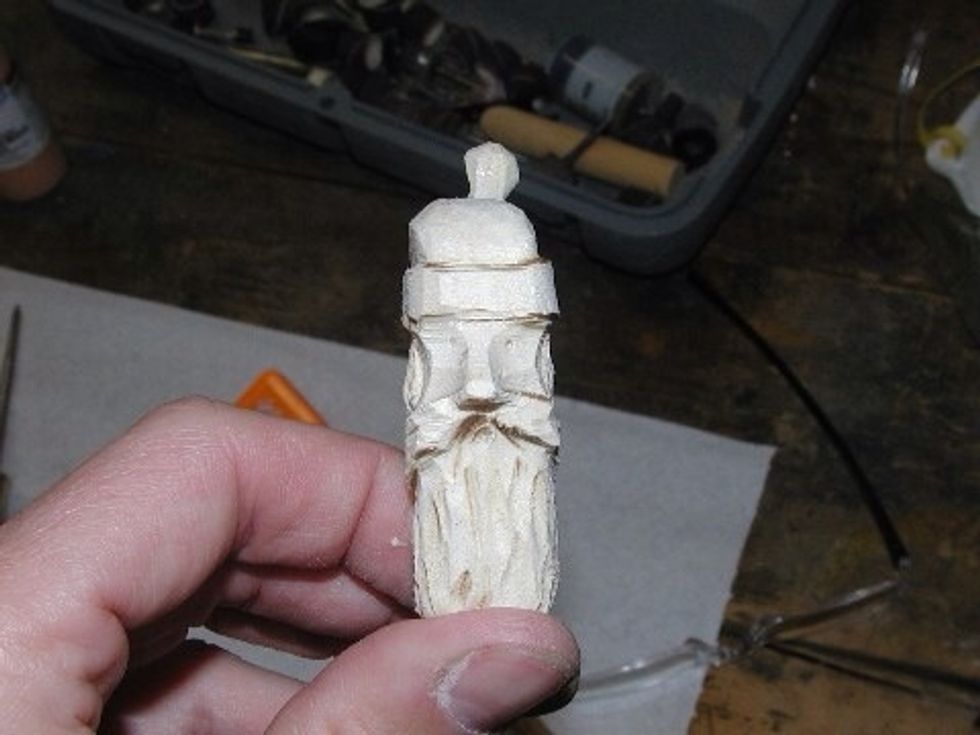 Locate the proper positions with an awl, as seen here.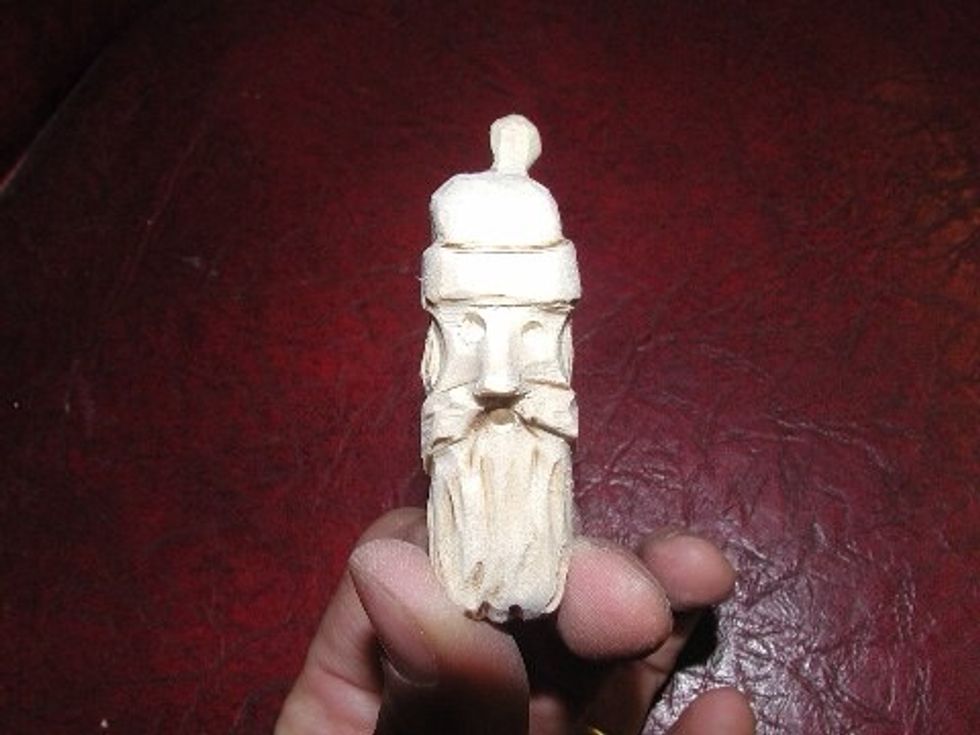 Then use the drill to form the eyes and mouth, don't drill too deep.
Profile of finished carving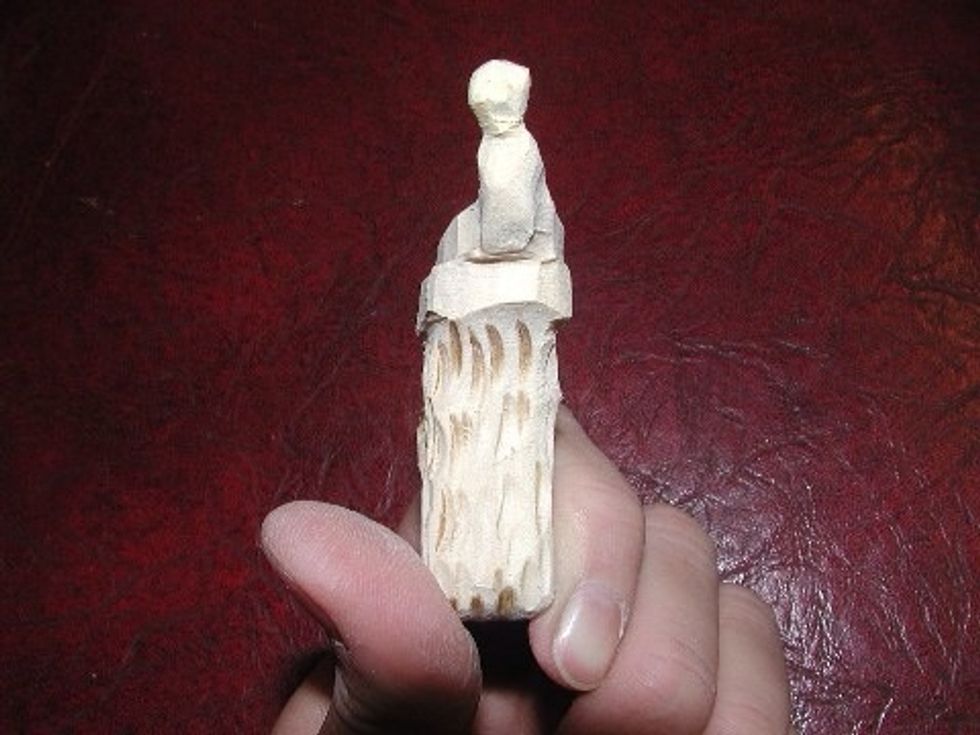 Back view, note how I do the hair/beard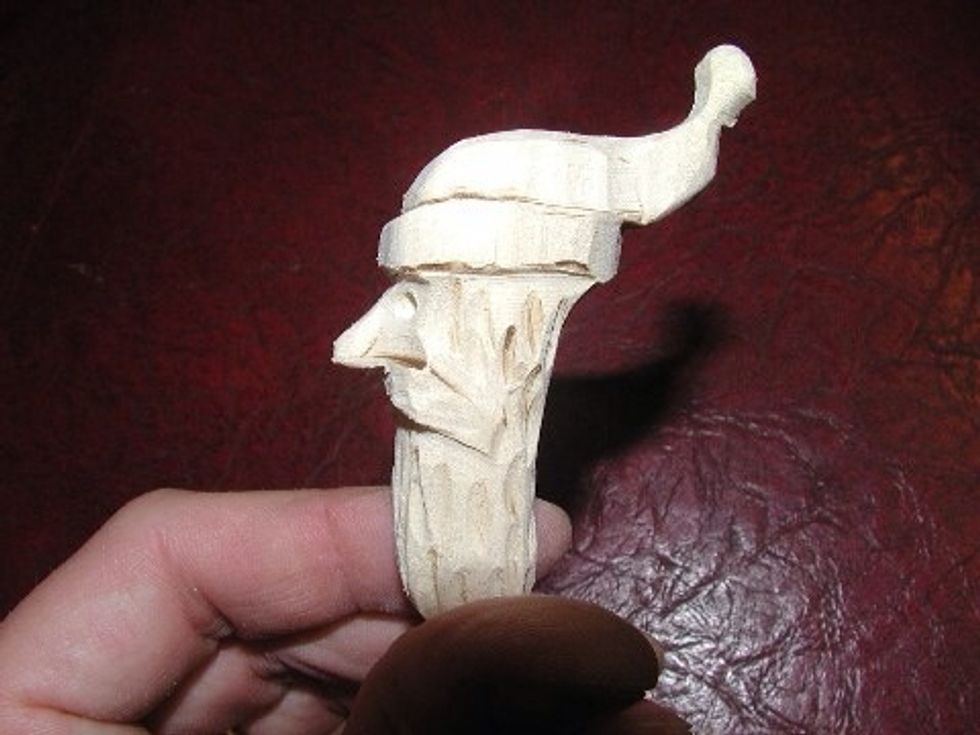 Other profile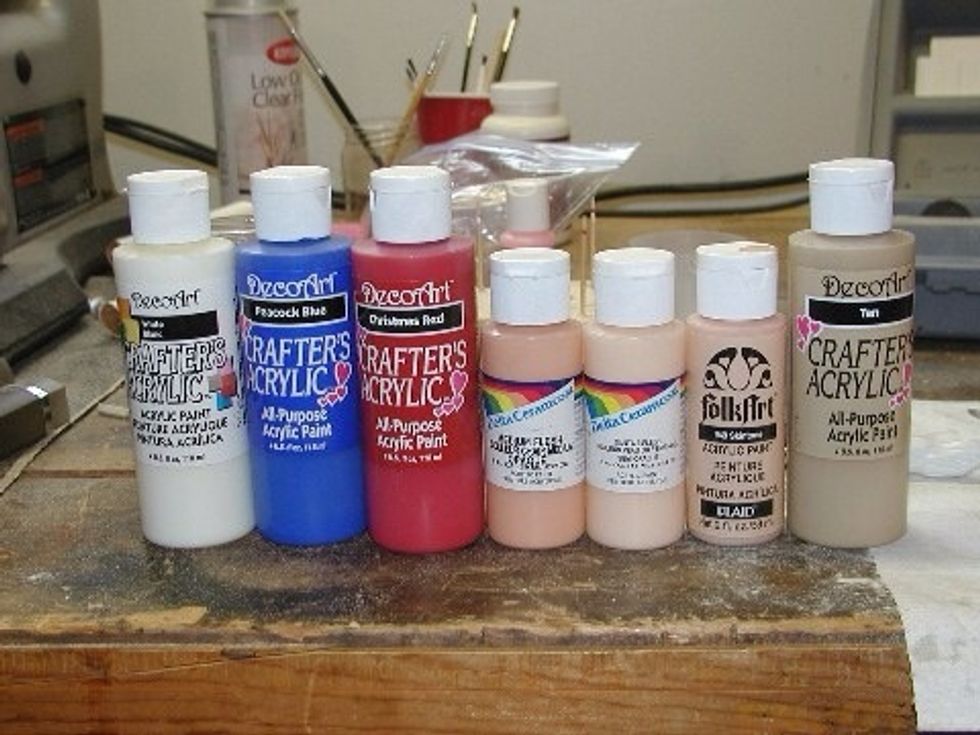 I use acrylic paint I get at the craft store. It is quite cheap and there is a multitude of colors. It covers in one coat. You may have to mix the flesh tone to get it right.
Note how every Santa has his own "personality
Another view. At this point you can use sandpaper to smooth the final surface. I use a finishing sander with fine 240 grit paper. Don't make it to smooth or you will loose the handmade appearance.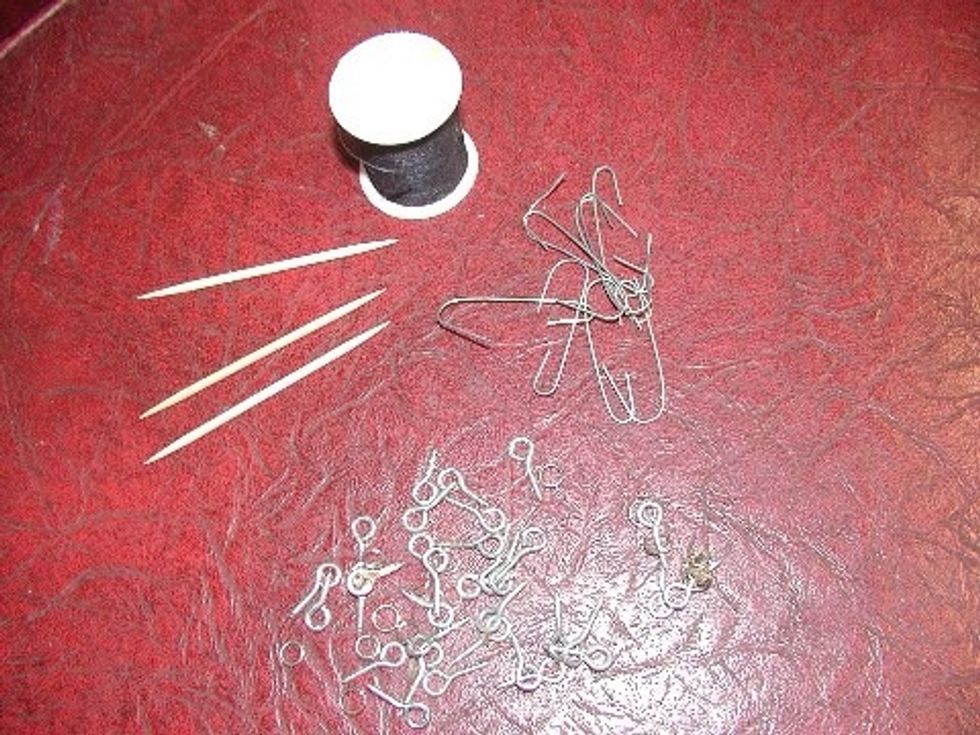 Once painted, you install a small eye hook in the cap and hang it with an ornament hanger and some heavy thread. I use the toothpicks during the painting process.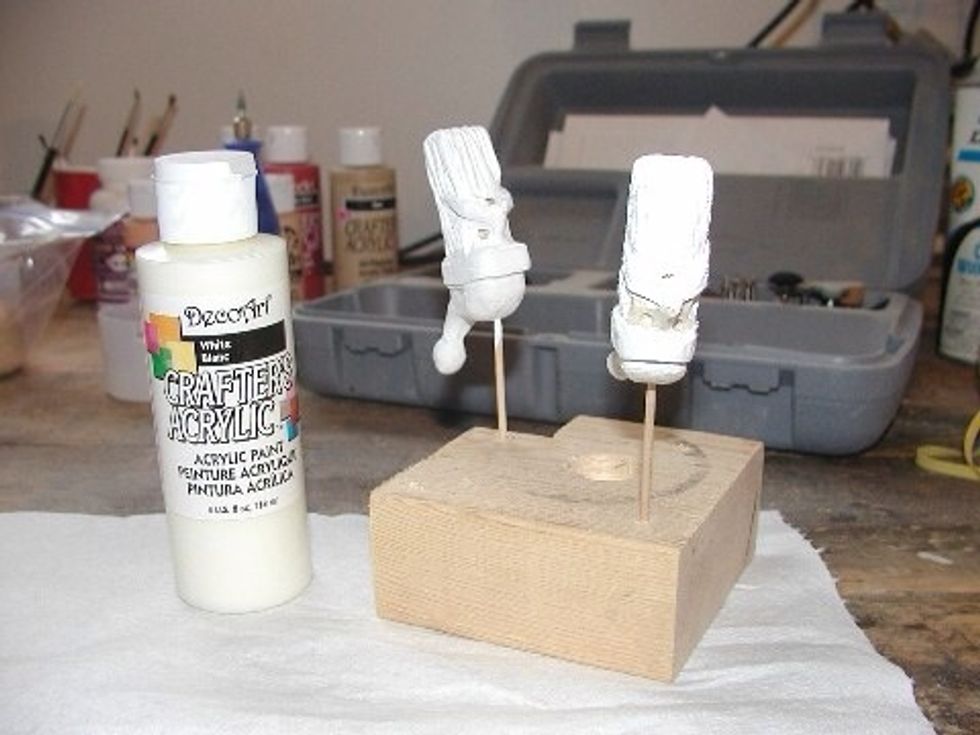 Paint the white first then follow up with the blue, red, and finally the flesh color. I use a toothpick to color the eyes and mouth.
That's it, good luck with your Santa, I think you will find it fun!
1.0 Scroll saw
1.0 Wood
1.0 Index card
1.0 Drexel tool with sanding drum
1.0 White acrylic paint
1.0 Blue acrylic paint
1.0 Red acrylic paint
1.0 Skins one acrylic paint
1.0 Drills press and bit
1.0 Small screw eye
1.0 Black thread
1.0 Ornament hanger